Today it will be a little sad. These are the last days of our stay in Gran Canaria and, consequently, the last entry of the travel report. Most of the pictures will be gloomy and a little depressing due to the bad weather. Maybe I started a bit pessimistic, but I hope that you will stay with me and read the entry to the end, because the end will be cheerful and I will tell you a secret 🙂
The seventh day comes. We get up and go to the centre to have a breakfast. As soon as we enter the pub, rain starts pouring on the outside. We are not in a hurry, we drink coffee calmly, eat sandwiches and look towards the windows with hope. When the weather seems a bit better, we leave the bar and go for a walk around Arinaga.
What's worth seeing in Arinaga?
Arinaga is a small town in the east part of the island. It is located near the airport, so you can often see planes landing or taking off from here. It is worth taking a walk along the local promenade, which is about 3-4 kilometers long. On the one hand, you can see the ocean, and on the other hand, numerous restaurants, bars and shops. However, it is not a typical tourist-oriented town. Most people in Arinaga are locals, so it is quiet. During the weekend we passed next to many family events. Everyone here is nice to us, whether it's waiters in the restaurant, employees of the shops, or people we meet accidentally. There is no time for mutual evaluation or dirty looks. It's simply cheerful and joyful. Even in such weather conditions as today.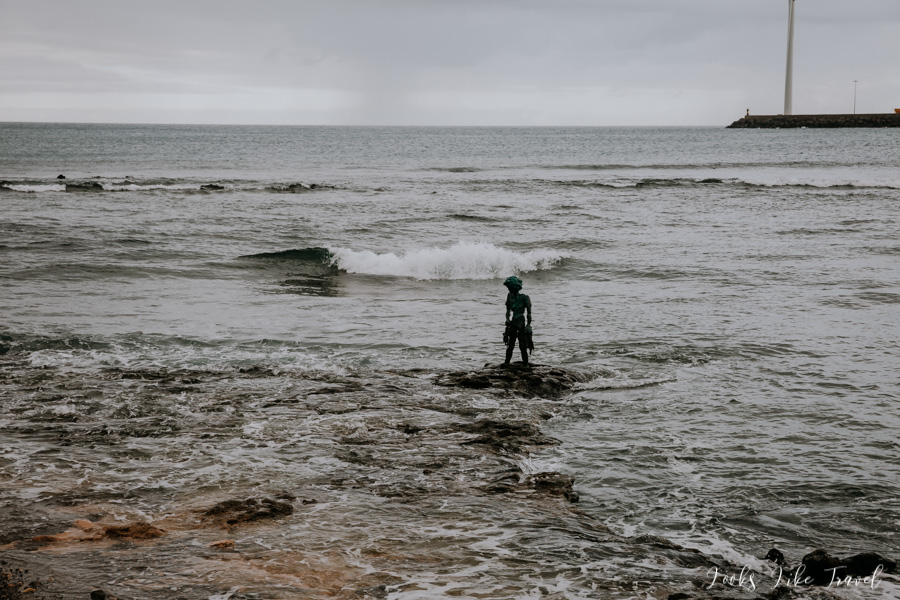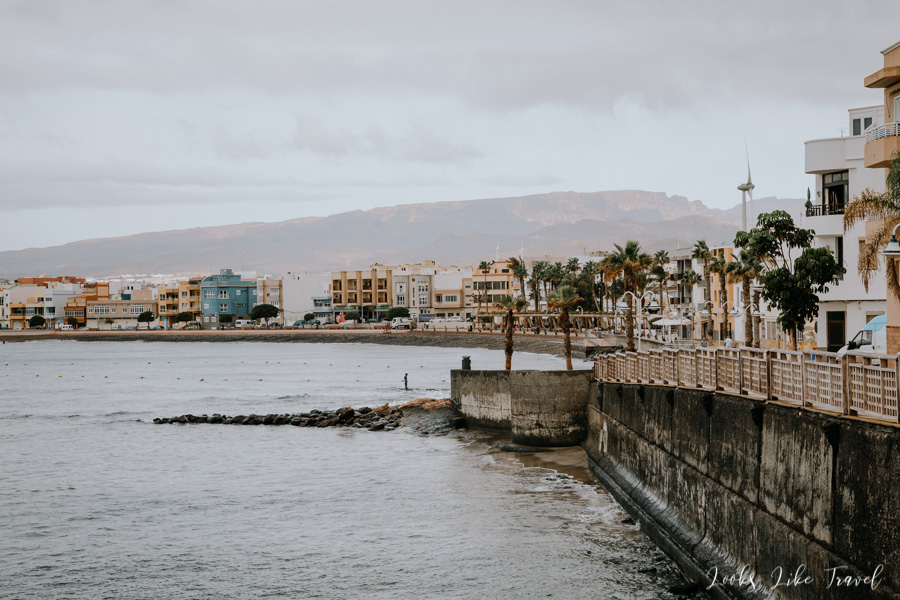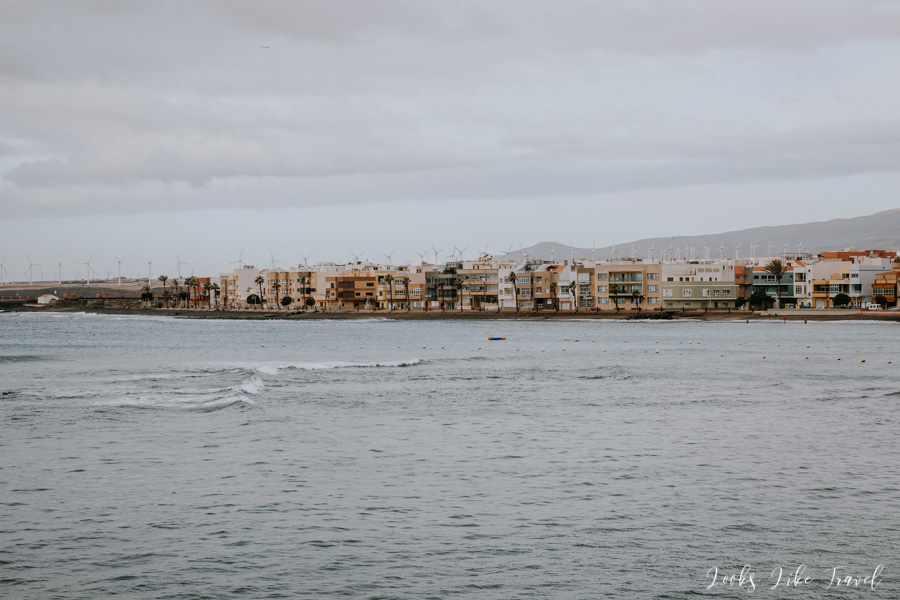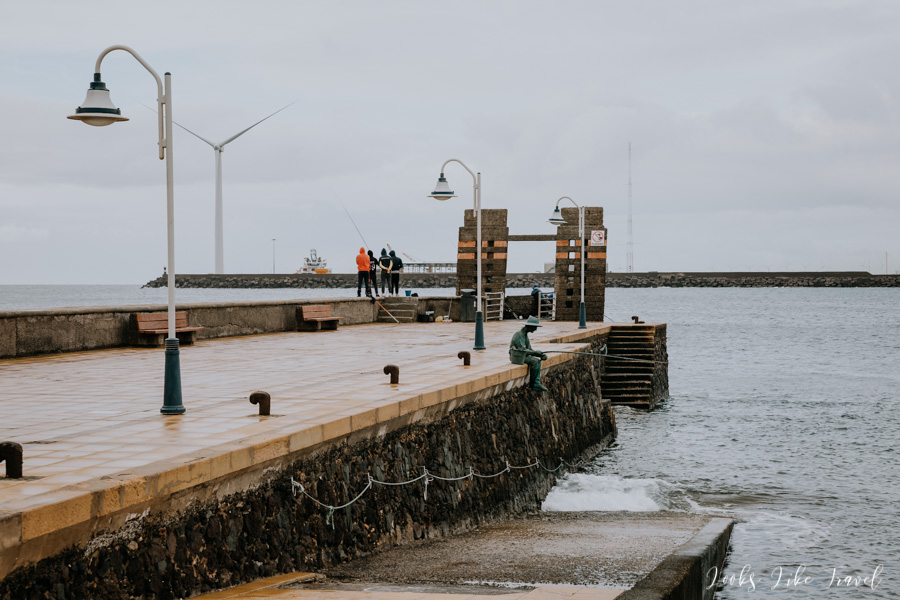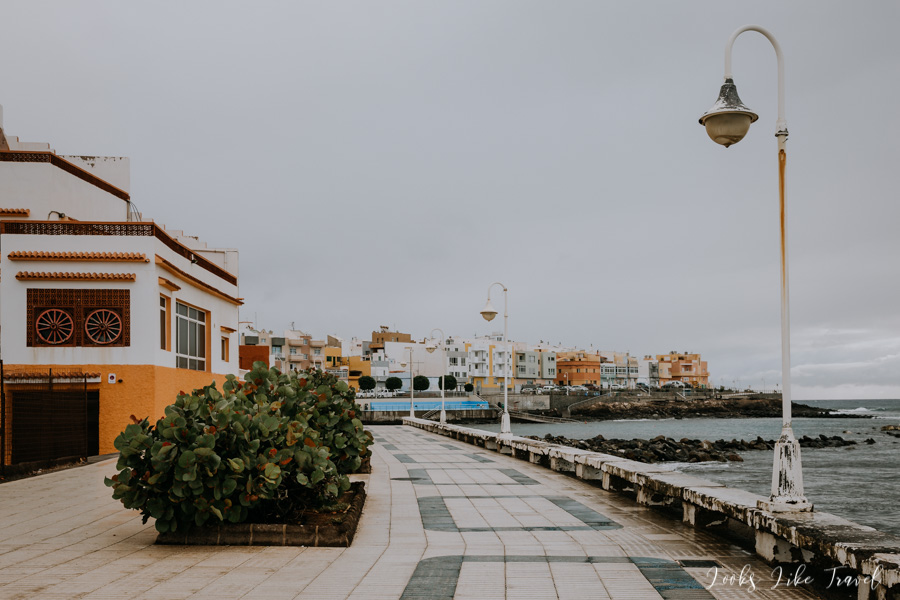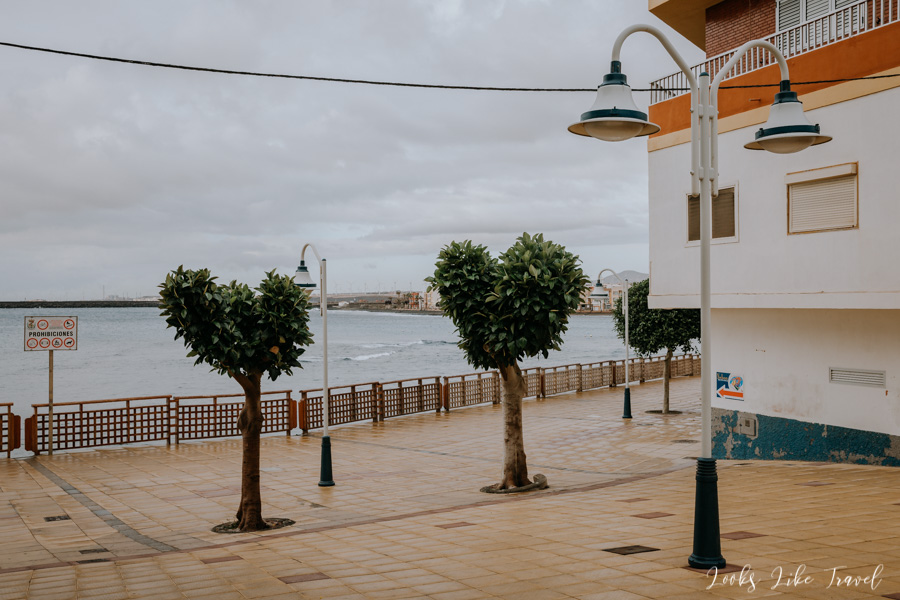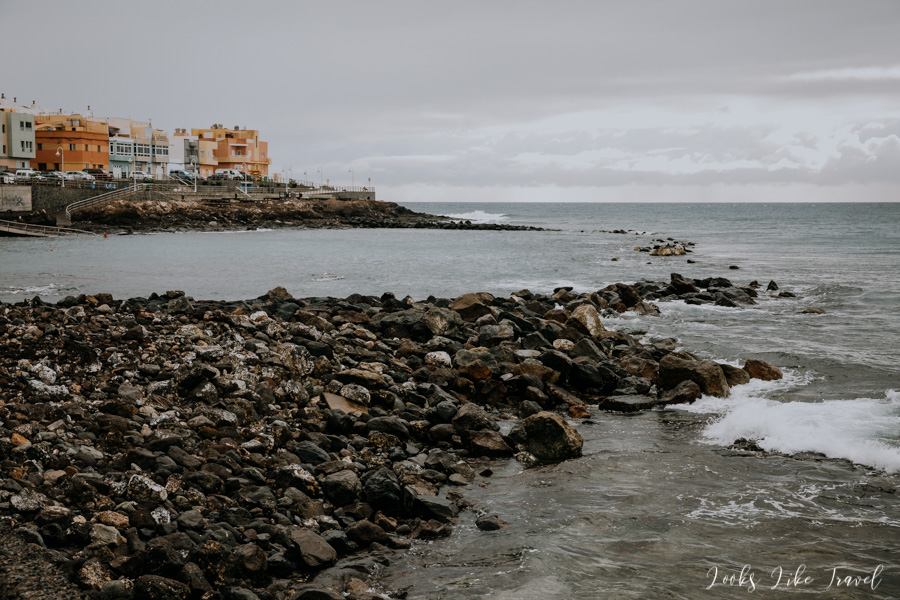 Arinaga is located in an industrial district. You can see some windmills from afar, but in the town itself it is colourful. Pay attention to how many sculptures can be seen here. You could organize a competition, who will find more of them. A fisherman fishing, a man with buckets, a child standing on one leg in the water, an octopus…. Probably we haven't discovered all of them yet. It's rather sure, because we didn't manage to visit the whole town.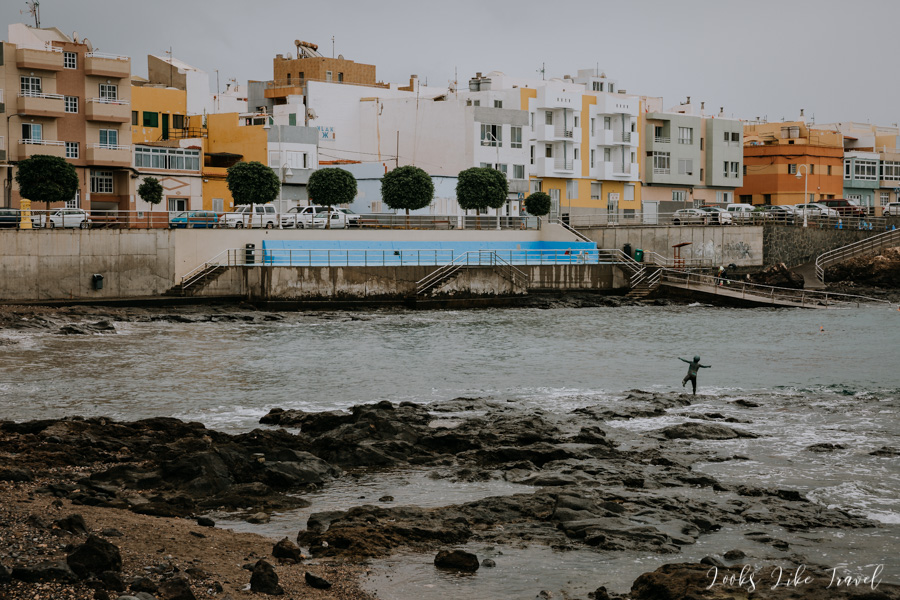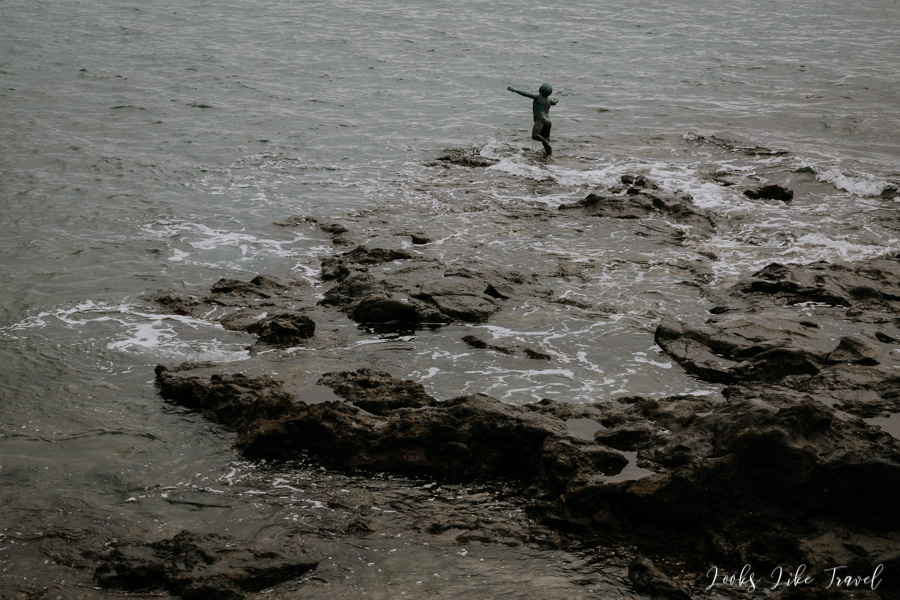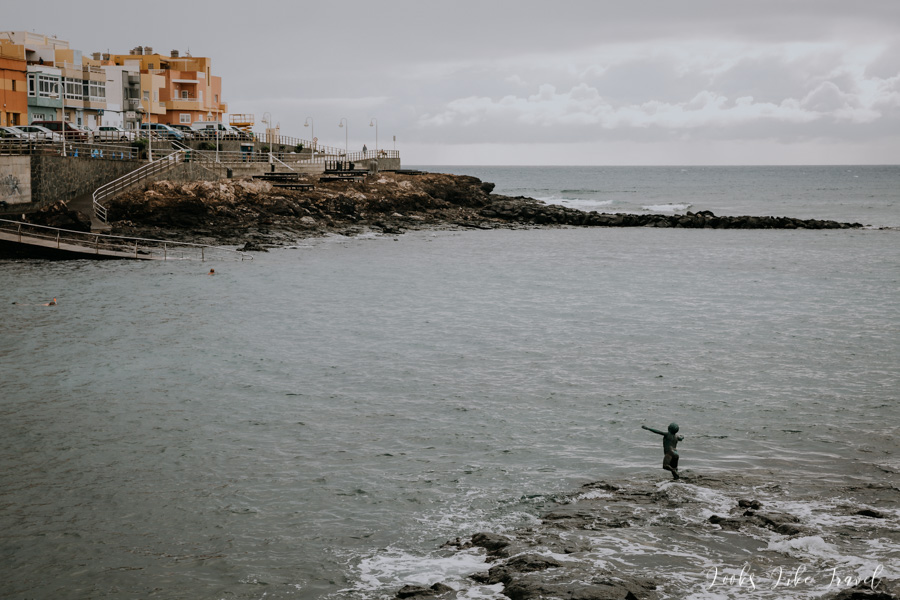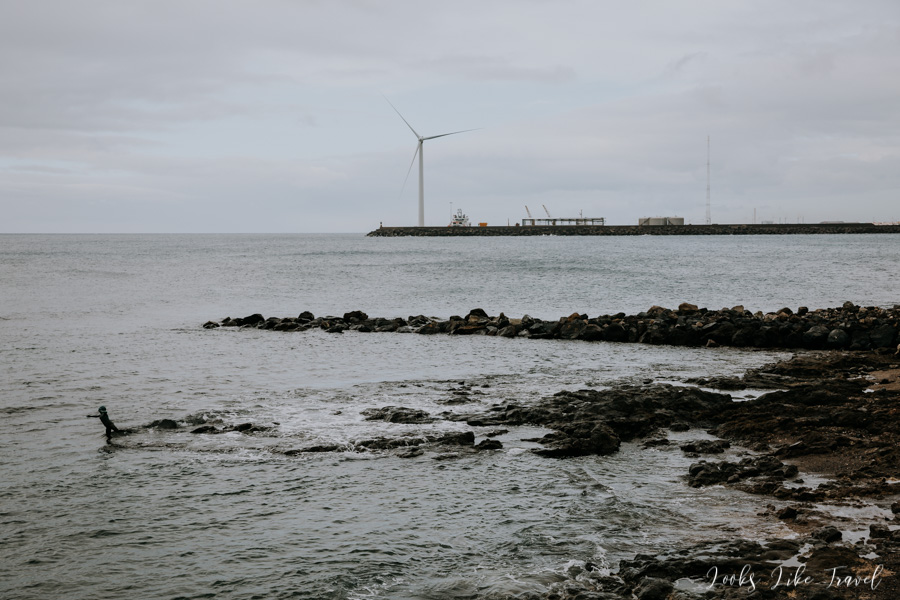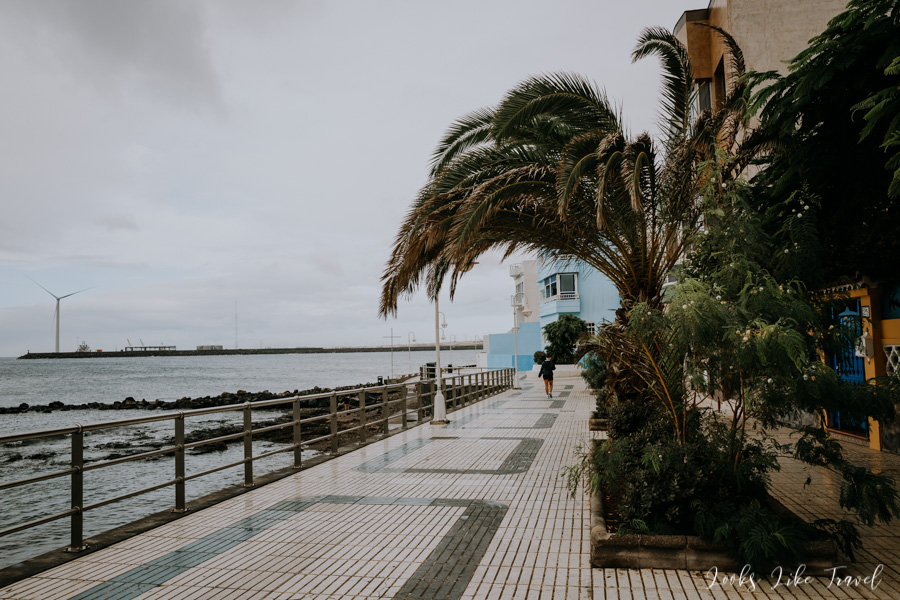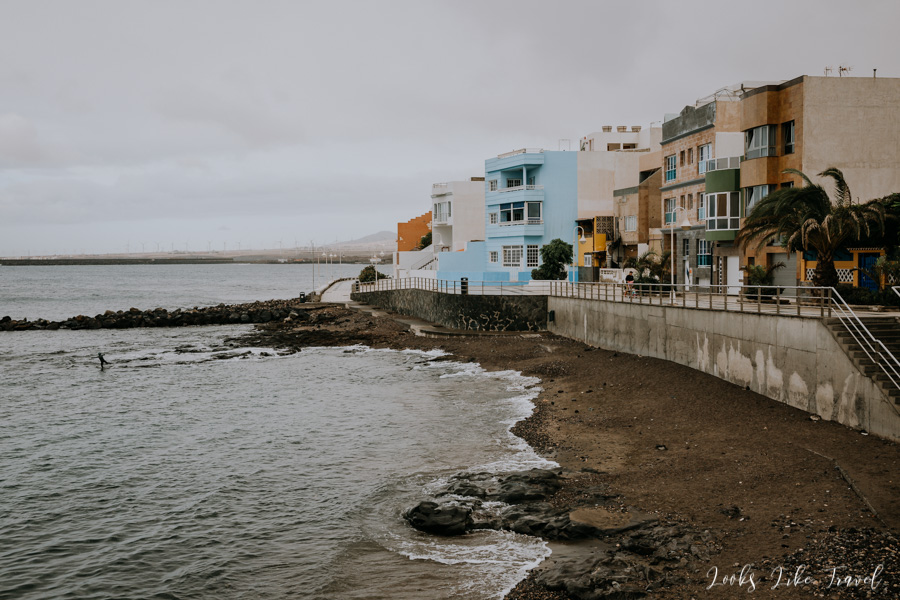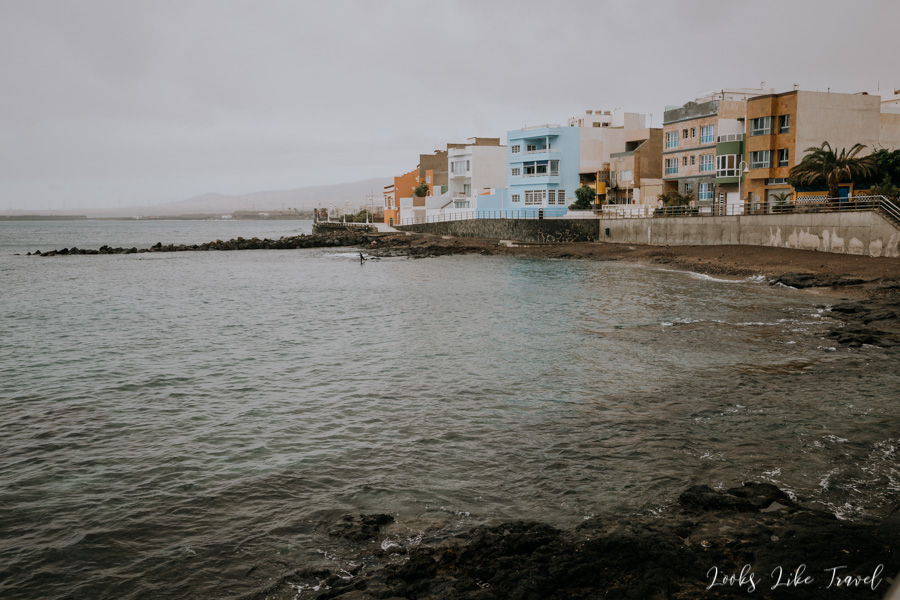 The farthest place where we managed to get to is the place from where you can see cliffs with a characteristic sculpture on top. Behind it, on another hill, there is a lighthouse. We can't notice it from here, but in a moment I'll show it to you. Meanwhile, we turn back, because it starts to rain harder and harder. Everyone agrees on the decision that we are going for shopping. I don't like wasting time walking around shopping malls during holidays, but this time I have no choice, because we won't come up with anything else to do in such weather anyway.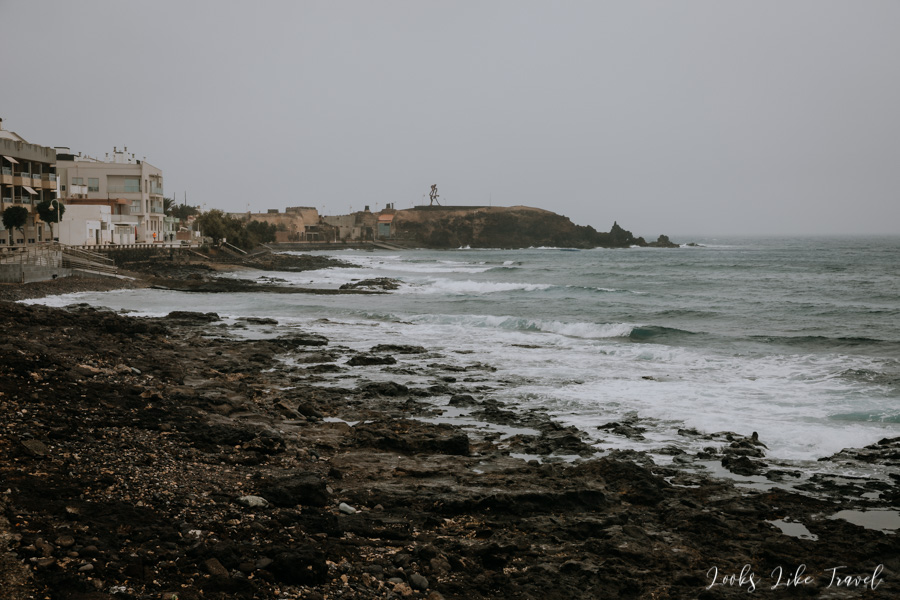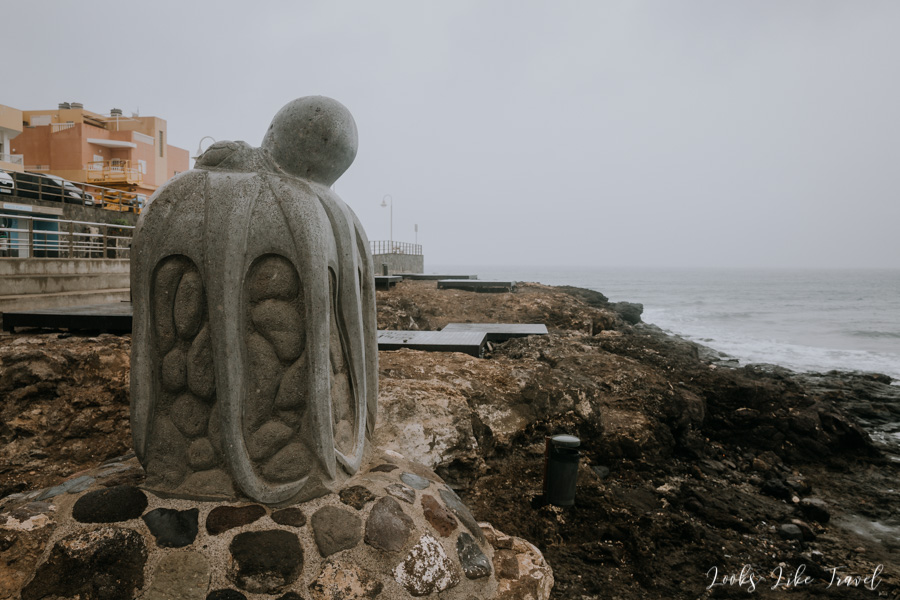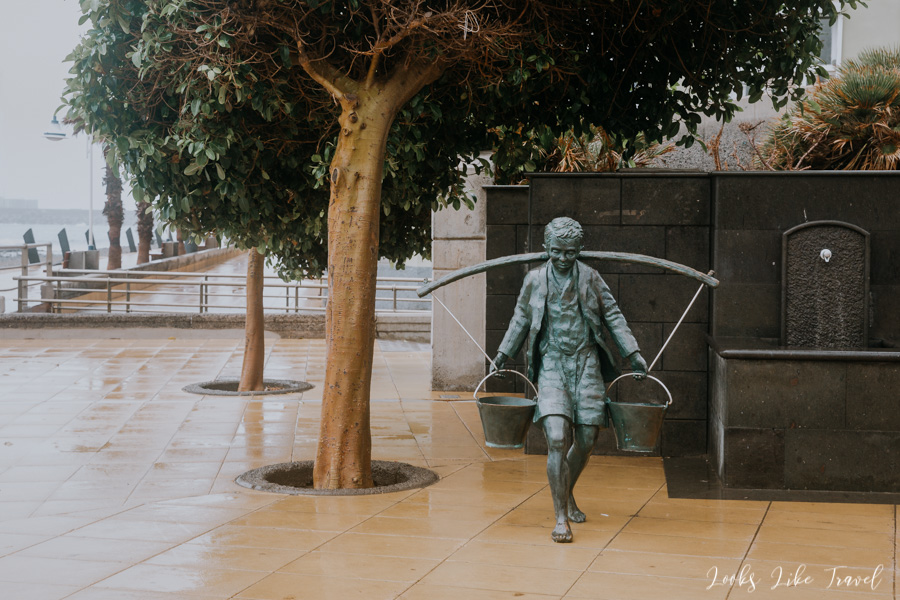 Playa del Cabrón i Faro de Arinaga
Let's now move on to the evening so that I can show you the lighthouse. Just before sunset, we drive by car to the beach area of Playa del Cabrón. At the beginning, Paseo del Faro Street leads here, and then a sandy road. From here you can see both the beach and the lighthouse Faro de Arinaga. You can also drive up to the lighthouse, but we don't do it, because the wind blows stronger and stronger and it starts to darken.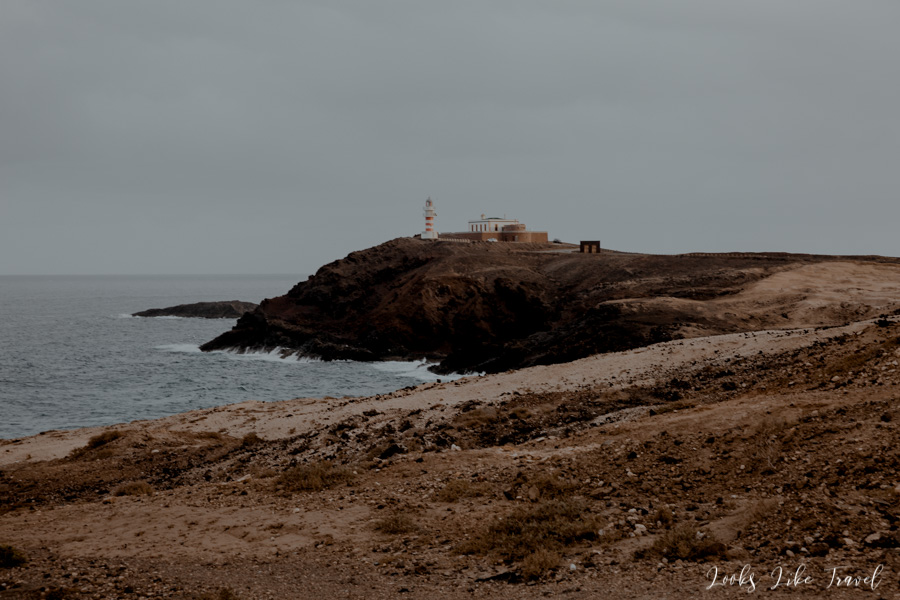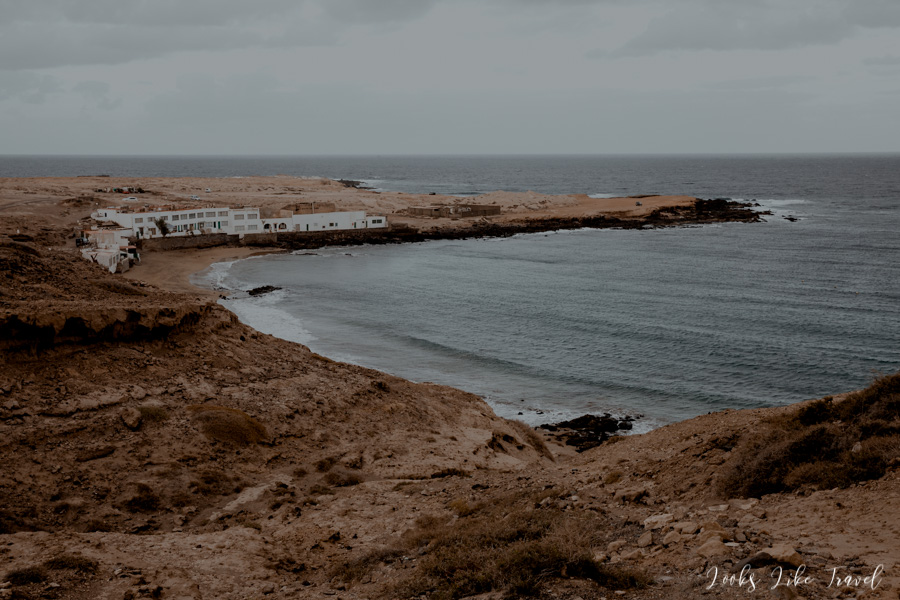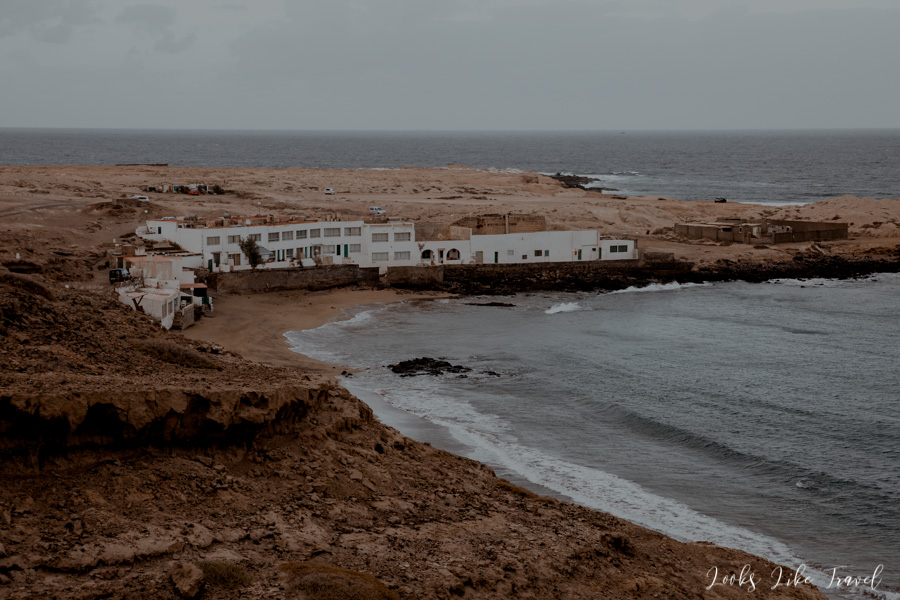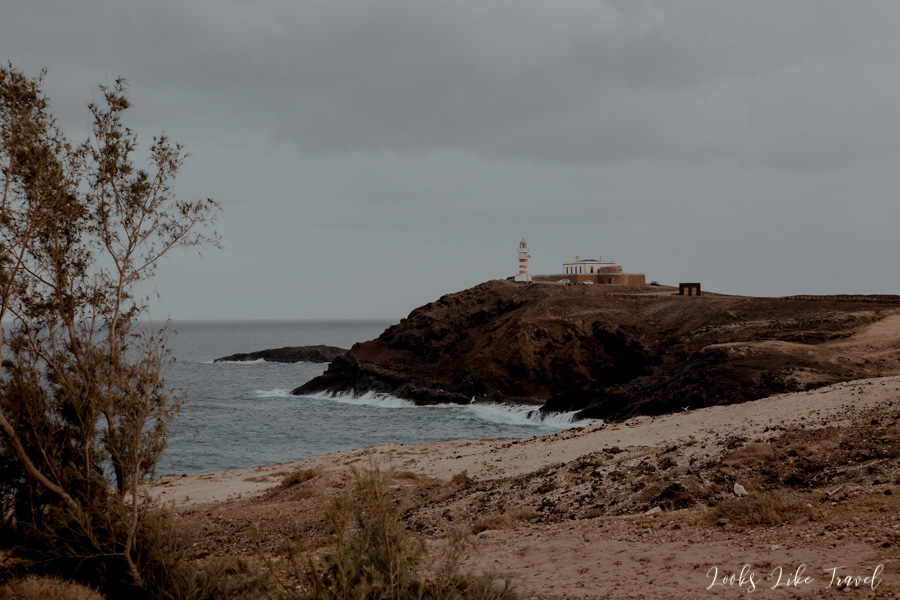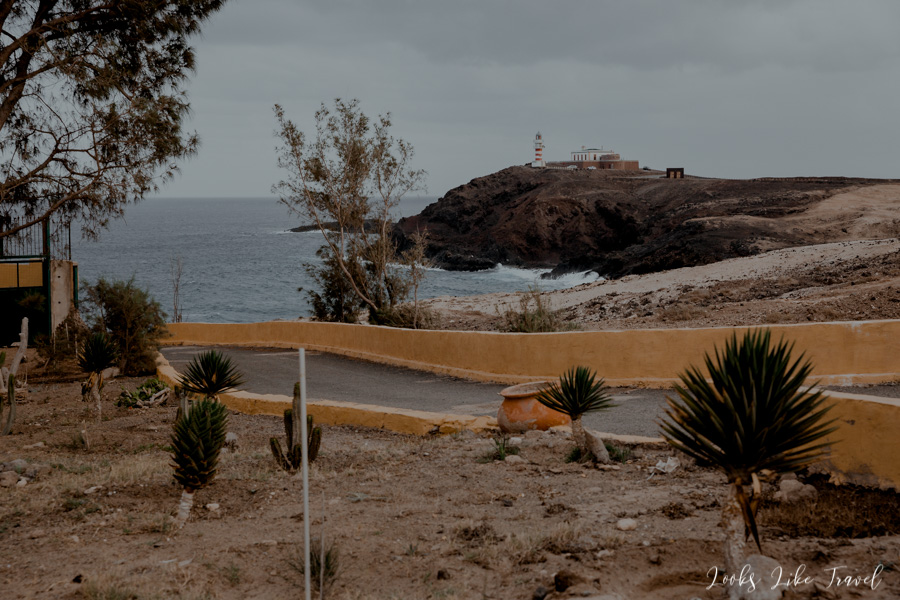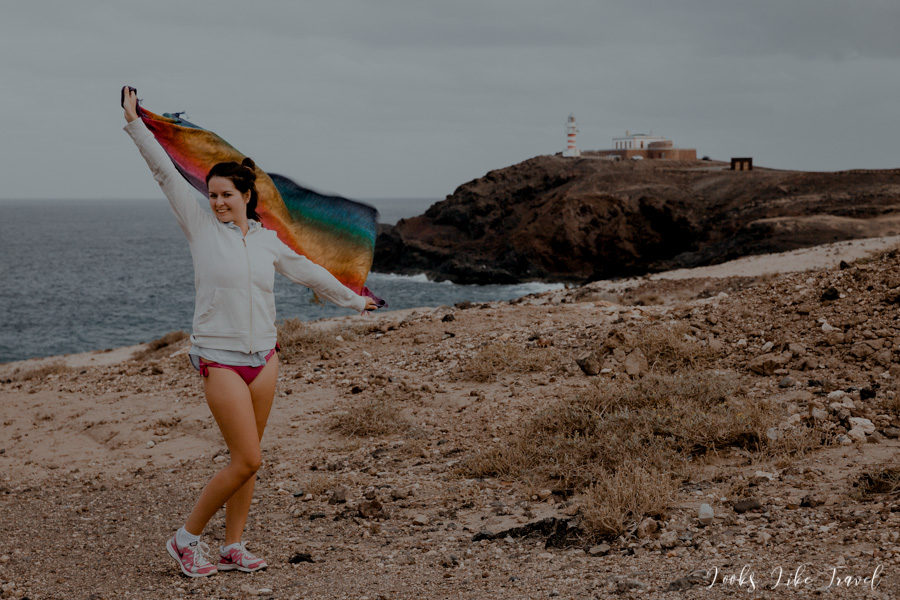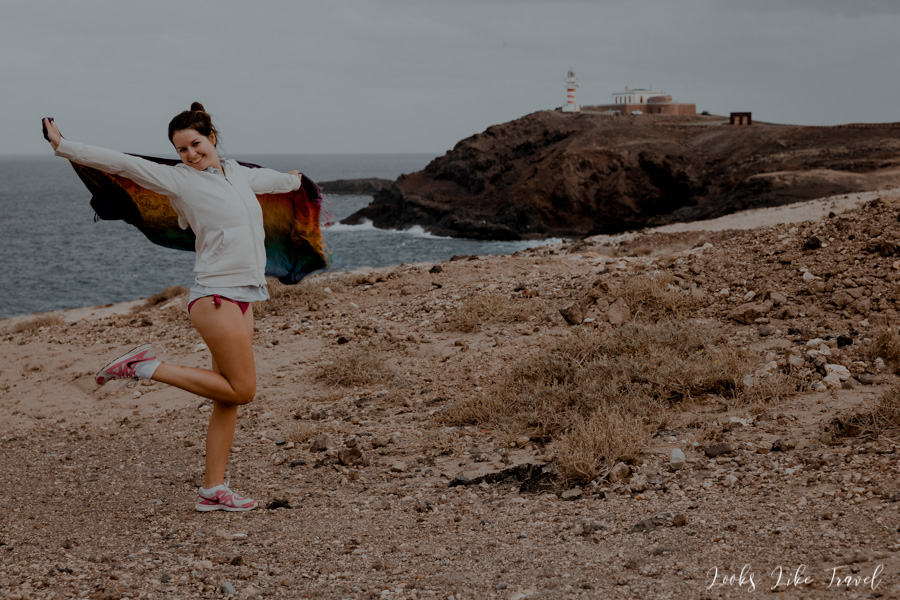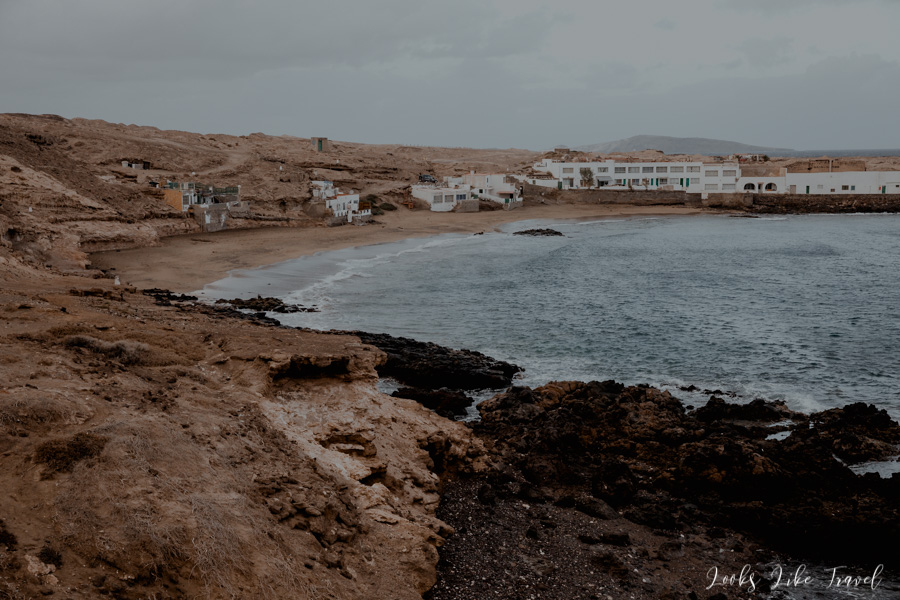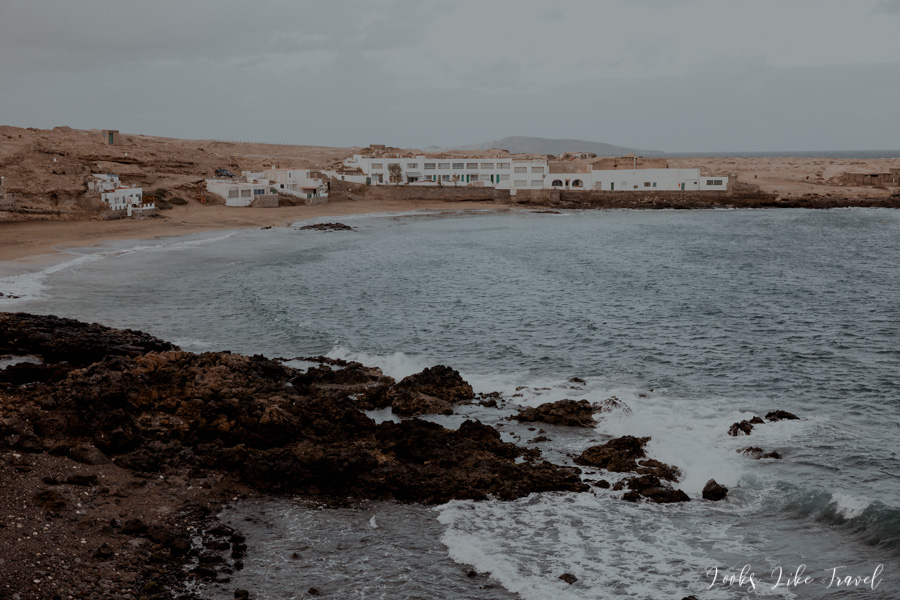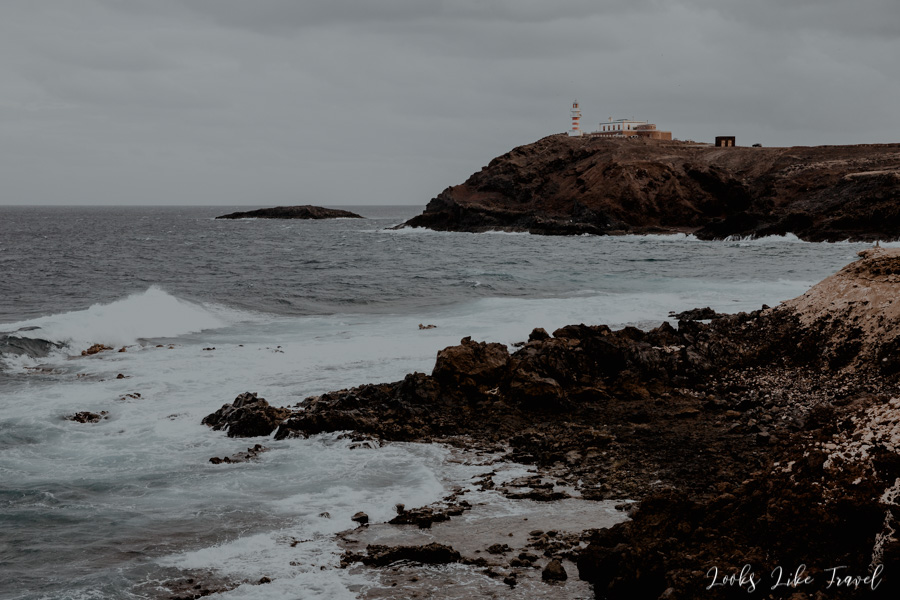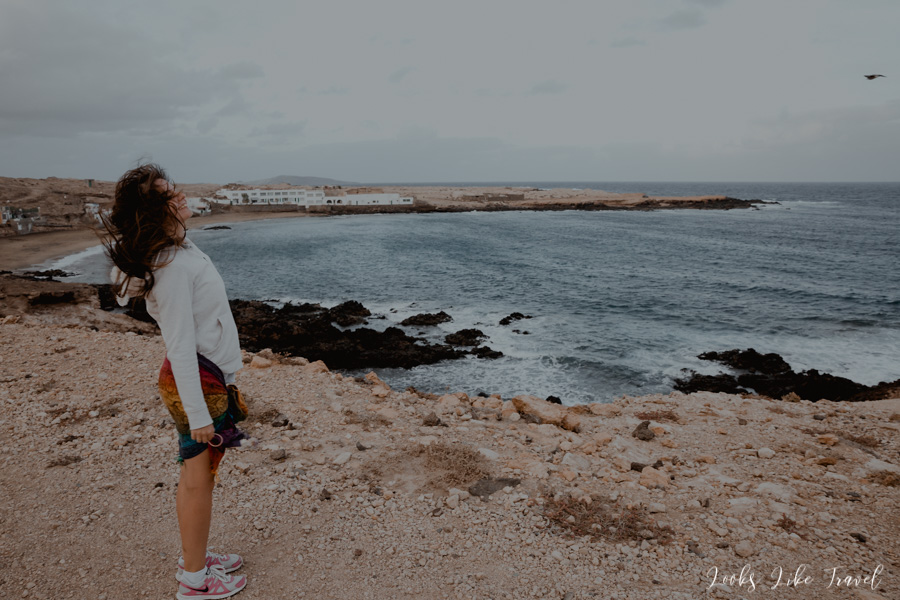 What else can you see in Arinaga? Well, wonderful sunrises. During the last day of our stay we get up early to take full advantage of our remaining time. It is enough to leave the apartment, which is located just near the ocean, and we can observe the sun quickly emerging from behind the horizon.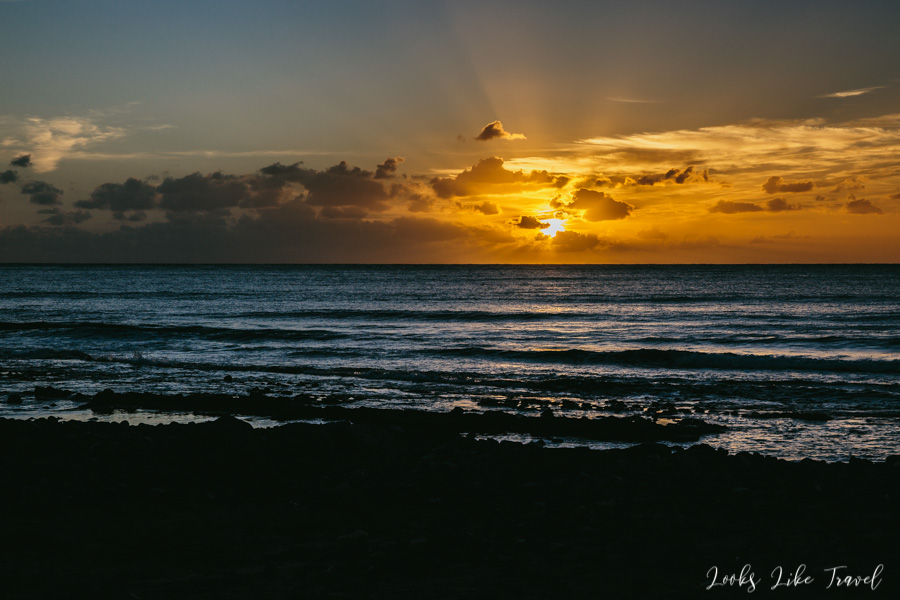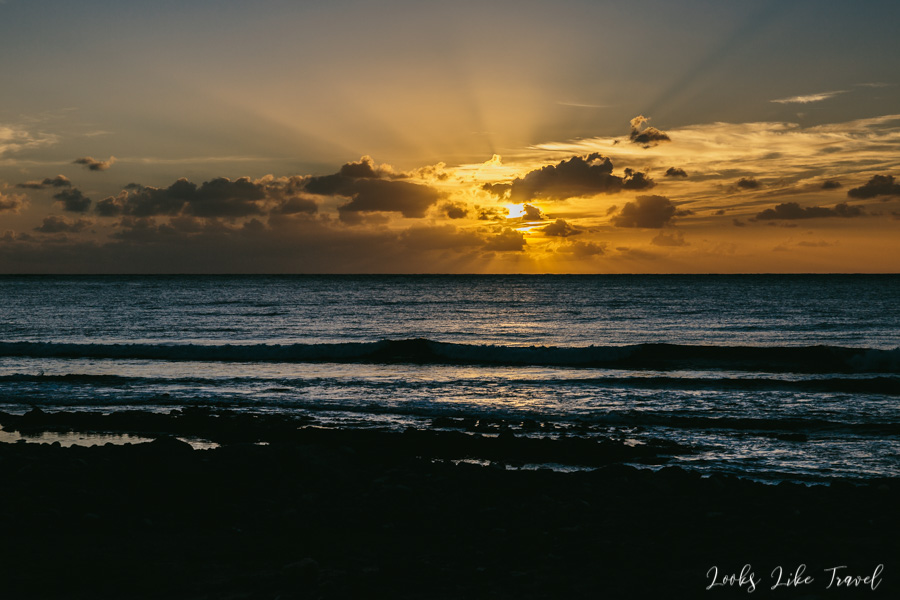 I promised that at the end it would be happier. We spend the last few hours in our Arinaga and the weather is perfect. You can see the following two photos as a comparison of yesterday's and today's weather.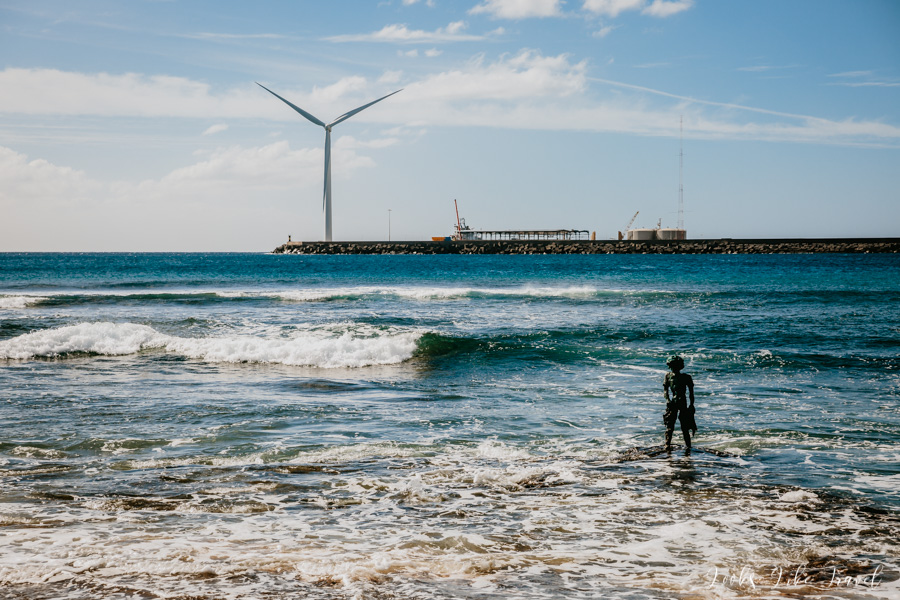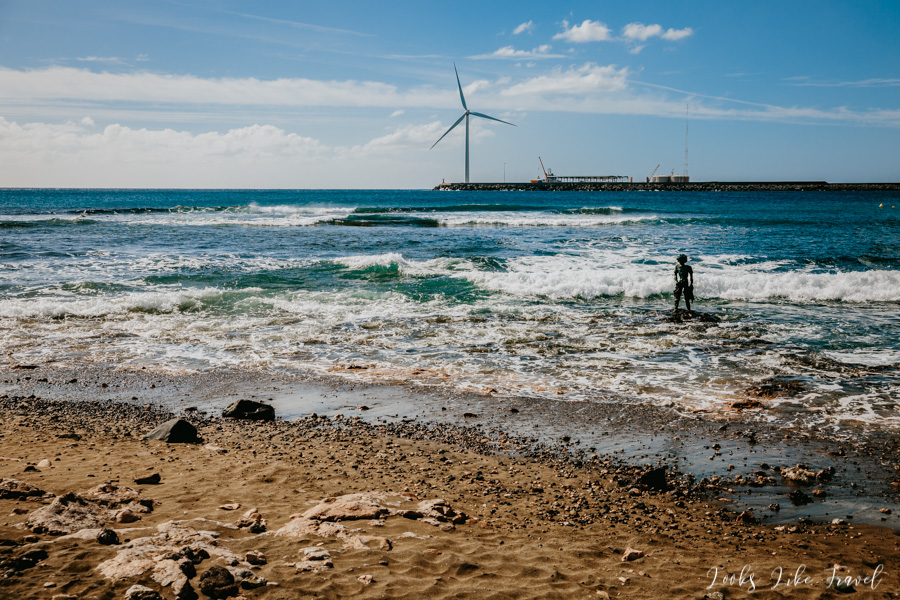 And that's what Arinaga looks like from a plane. On the right side there are city buildings and on the left side a characteristic hill with a lighthouse, which I showed you. Photos were taken during the landing and back then I didn't know that I was taking pictures of our town.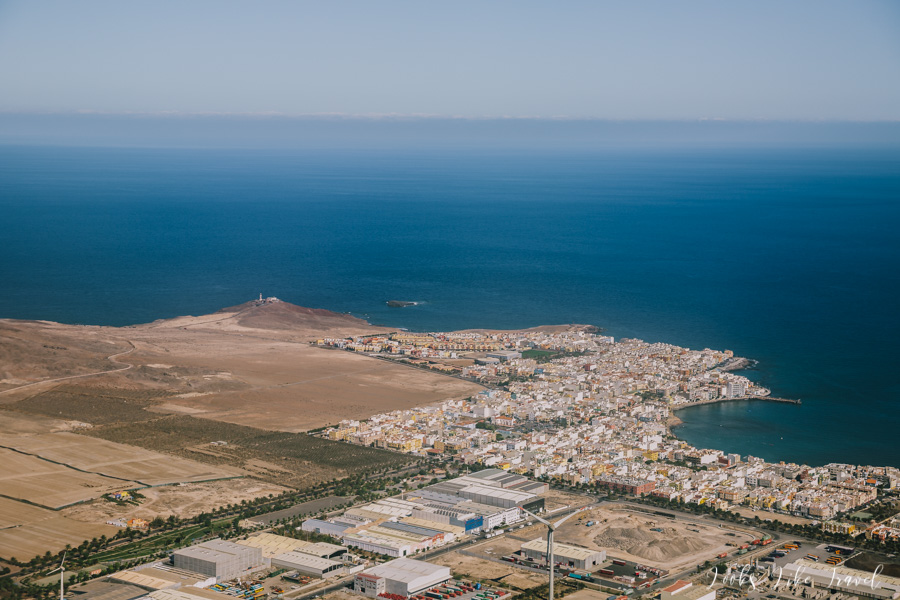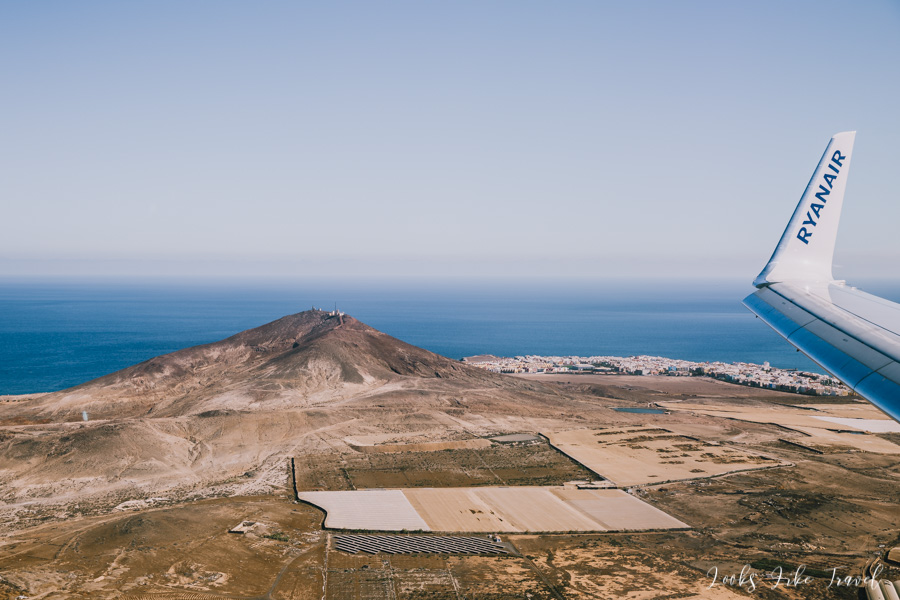 That's all. I am glad if you arrived here. Please let us know in the comment how you like Gran Canaria 🙂 I would like to come back here again, although on the other hand so many more worlds are still to be seen…. On the third of April I'm flying to Malta! This is the secret I mentioned at the beginning. Expect another report at the end of April or in May.
Thank you for reading the entry!
If you think it is interesting, we would be pleased if you leave a mark in the comment.
You will find more posts from Gran Canaria here:
There are direct links to the next and previous episodes below.
All our travels: Travels
We also invite you to our Instagram and Facebook fanpage, where you can be up to date with all our travels.
See you later! 🙂