In this post we will show you the most interesting places in Andalusia. We spent a week there and managed to see a lot of beautiful towns and amazing views. Andalusia is a very interesting Spanish region, it has a lot of beautiful attractions to offer. We will show you how we spent our day-by-day journey, what we saw and write what we think must be visited. All what we present here is a huge shortcut of our trip. On our blog you can read the entire, detailed report.
What to see in Andalusia?
Cordoba
We devoted our first day to visiting Cordoba. The streets of the city didn't impress us, but we loved the postcard view of the Roman Bridge. It's also worth taking a look at the most famous monument in Andalusia – Mezquita. The famous Alcazar is also a beautiful place in Cordoba- the castle of the kings and the gardens that surround it. If you plan only a few hours in this city, then the three places I mentioned are "must see".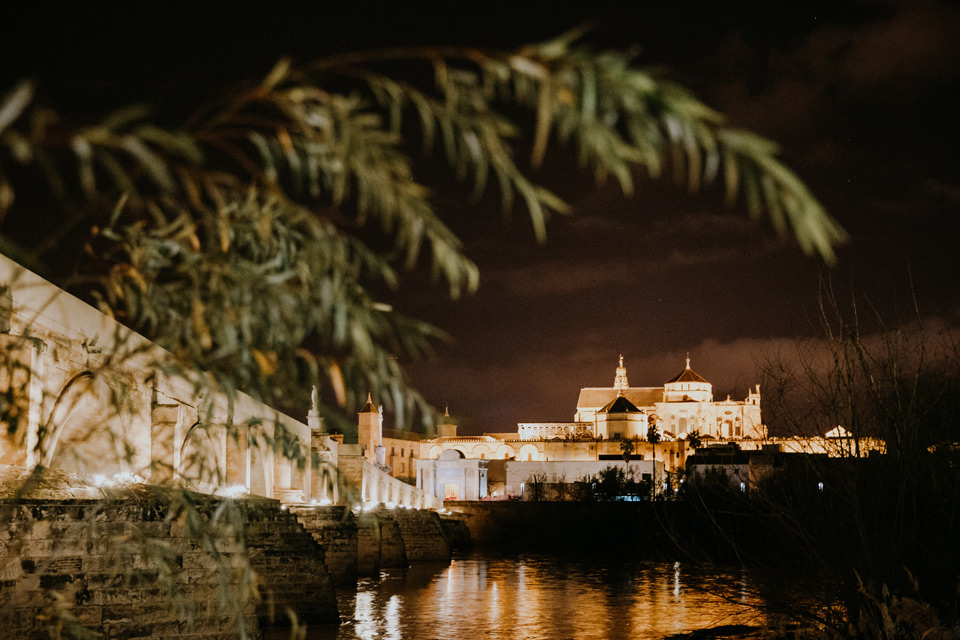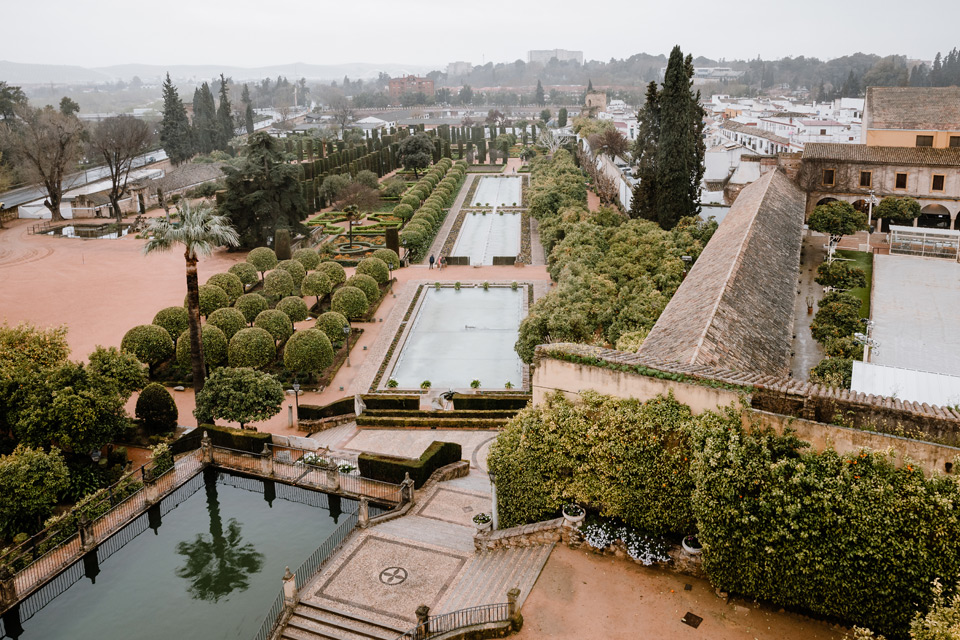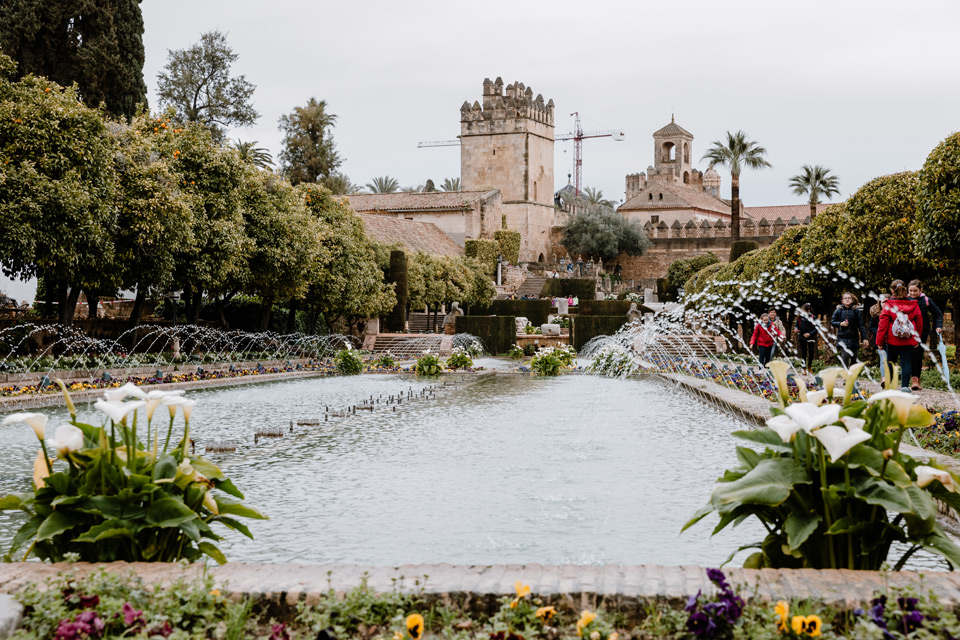 A detailed report and photo gallery of the first day in Andalusia- Cordoba: here.
Caminito del Rey
Caminito del Rey, or King's Path is an unusual walking trail located in the Andalusian mountains. It stretches along the steep gorge walls, so the views from the route are wonderful. Azure water adds charm to the place in the Guadalhorce River, which flows through the bottom of the gorge. It was once a very dangerous route. Today it attracts crowds of tourists, and tickets for entry are reserved up to several months ahead.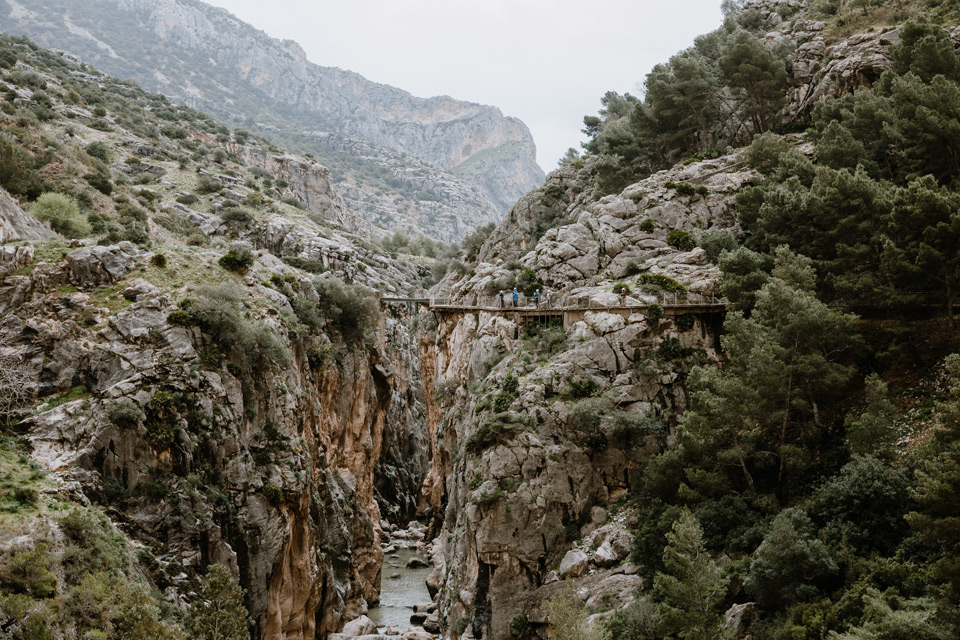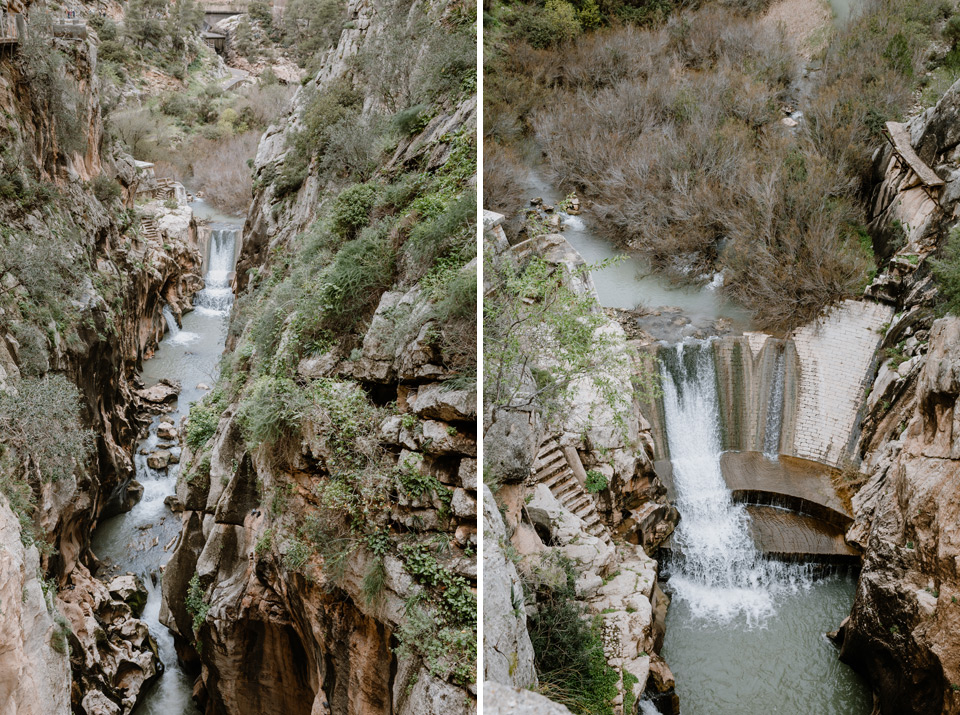 Ronda
Ronda is famous for the amazing Puente Nuevo bridge, which was built on very high rocks. It's hard to imagine, but you only need to see one photo from this place to know that you have to come here. In Ronda you will not only be impressed by the bridge, but also the atmospheric streets and beautiful views of the surrounding area.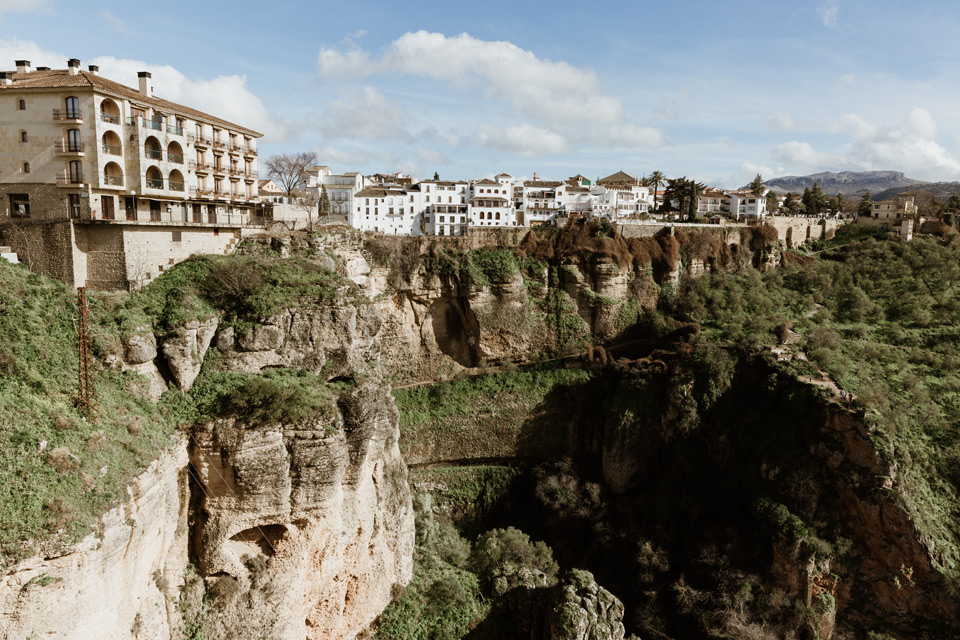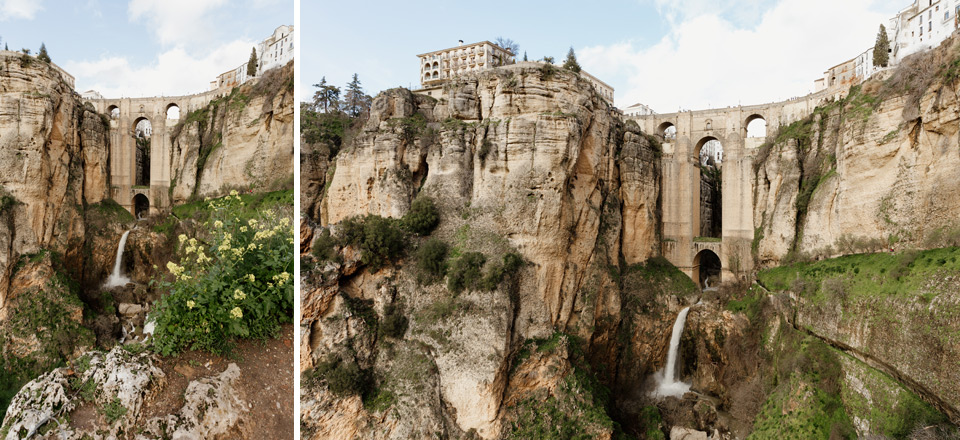 A detailed report and photo gallery of the second day in Andalusia – Caminito del Rey, Ronda: here.
Pueblos Blancos- SETENIL DE LAS BOGEAS AND OLVERA
When visiting Ronda, go to the neighboring white towns. Each of the villages belonging to Pueblos Blancos is different, but all are connected by the white color of the buildings. In Setenil de las Bodegas you will see unusual houses in the rocks, walk through the climatic narrow streets and meet nice, smiling residents. When you get to Olvera, you'll see the beautiful medieval castle and church on the hill. The place looks beautiful both from below and also from above.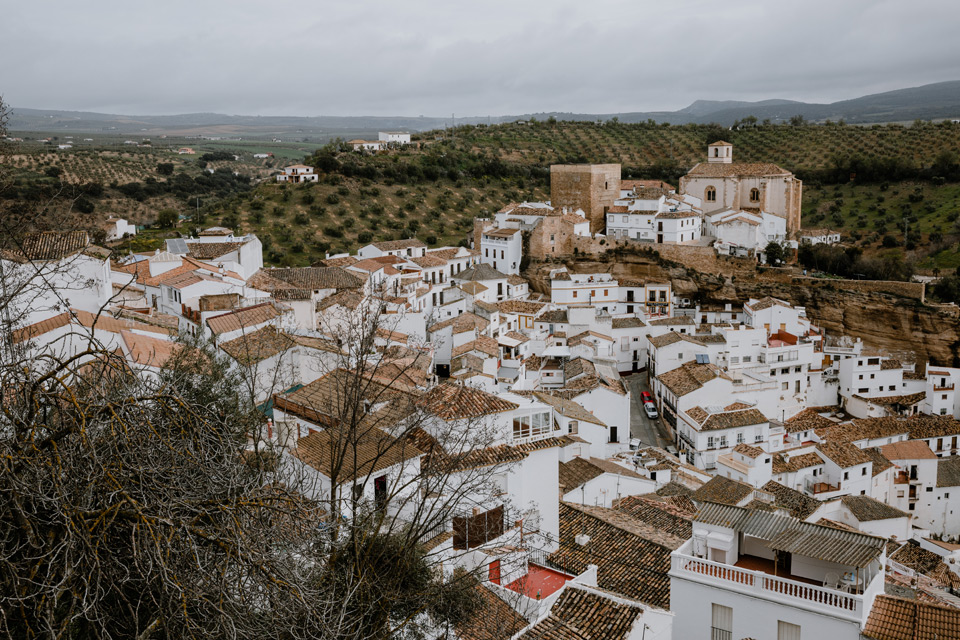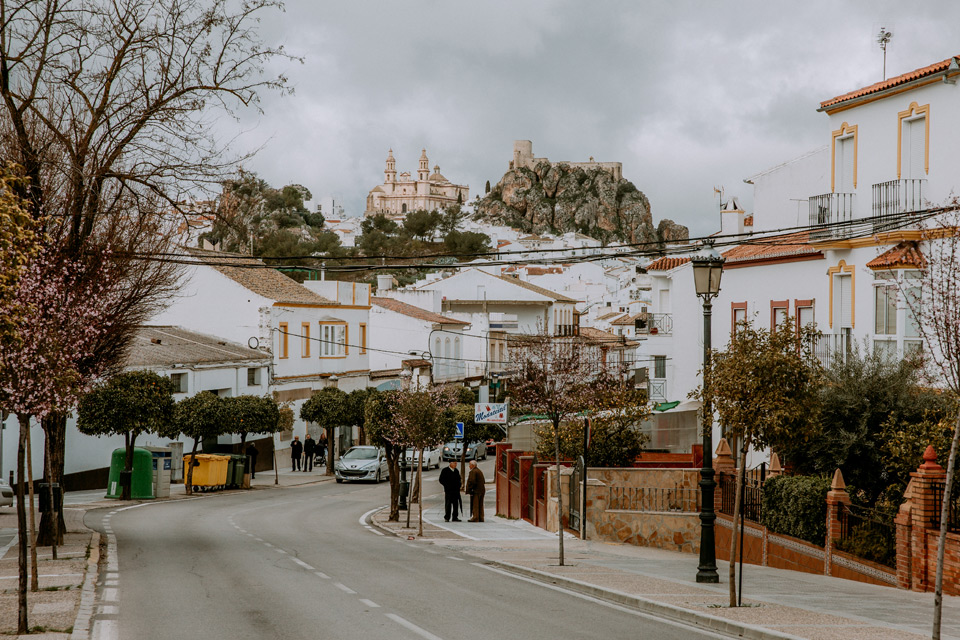 Pueblos Blancos- ZAHARA AND GRAZALEMA
You must also get to Zahara – a town located in the National Park de la Sierra de Grazalema. You will find there a climatic castle on the hill, and from there you will see the beautiful surroundings – wonderful hills and hills, lots of greenery and an azure lake. Another interesting white town is Grazalema. This place I associate the most with trees of strange shape and is probably the most empty place in all of Andalusia.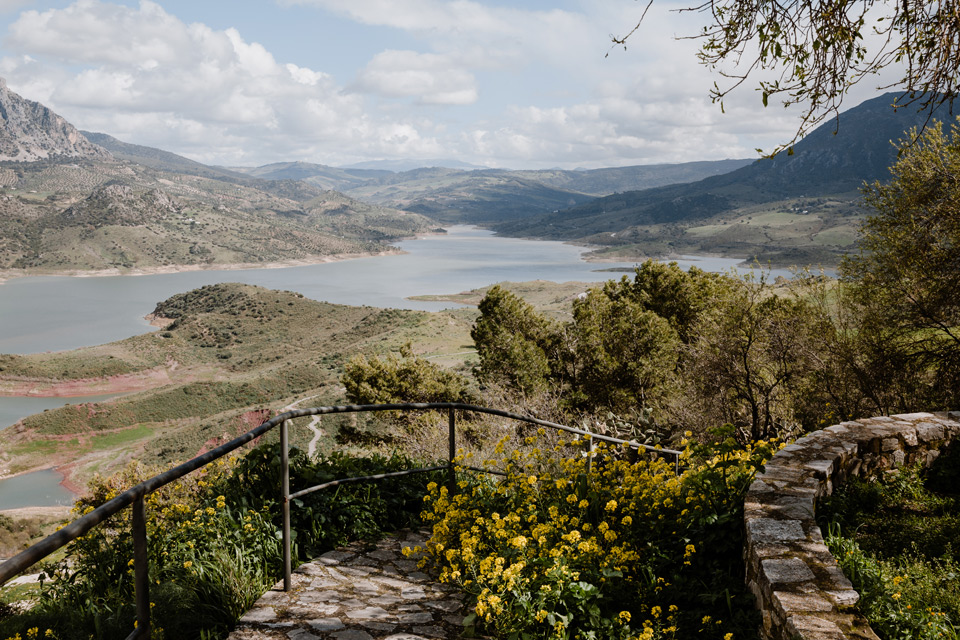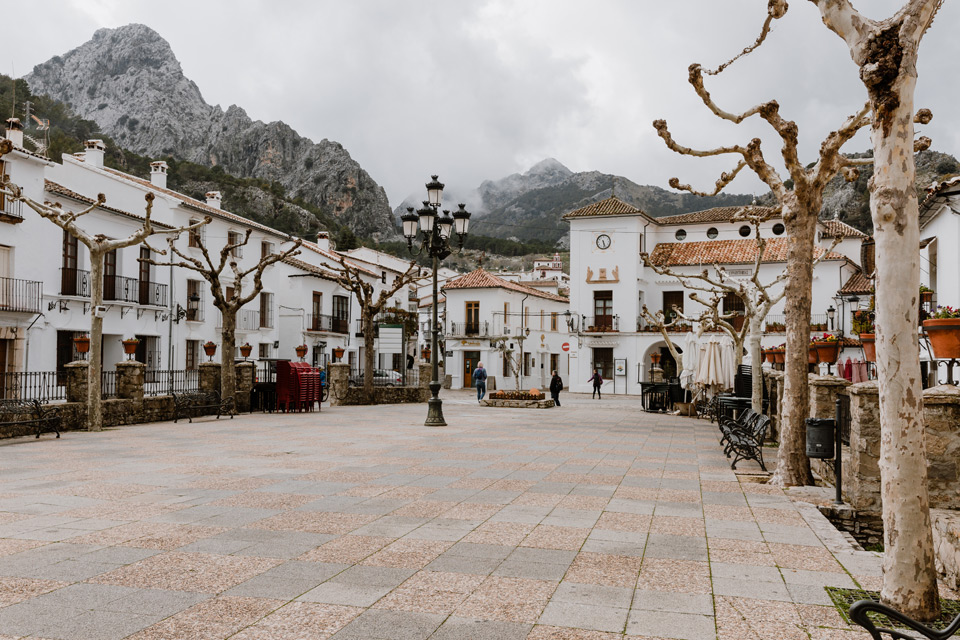 A detailed report and photo gallery of the third day in Andalusia – Pueblos Blancos (Setenil de las Bodegas, Olvera, Zahara, Grazalema): here.
Gibraltar
Gibraltar is a very famous place and quite interesting, because it lies in the region of Andalusia. It doesn't belong to Spain, but to England. You must have heard at school about the so-called Strait of Gibraltar and wondered what this place looks like. We were also very curious about Gibraltar, so we decided to go here and we don't regret it. While planning the trip, we learned that monkeys can be found here – this is another interesting attraction of this place. In Gibraltar, it's worth walking down Main Street, taking the cable car or bus to the Rock of Gibraltar and see nearby Africa.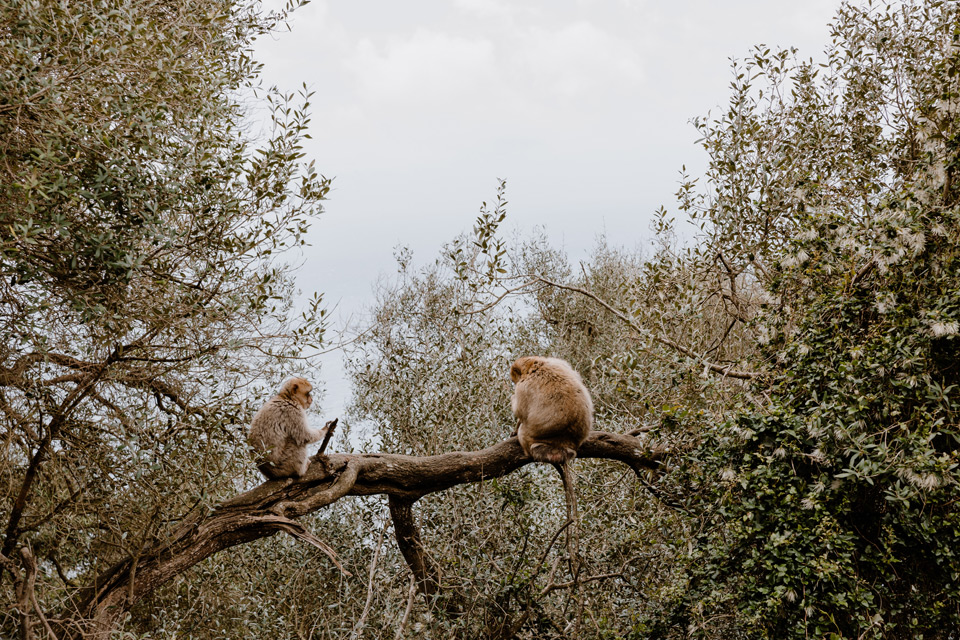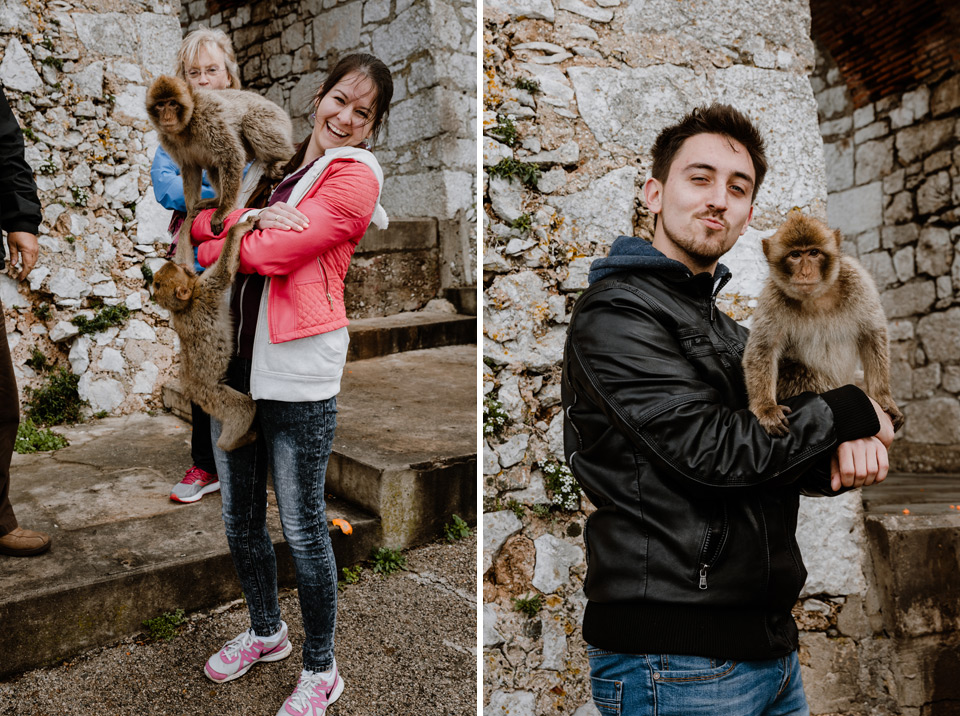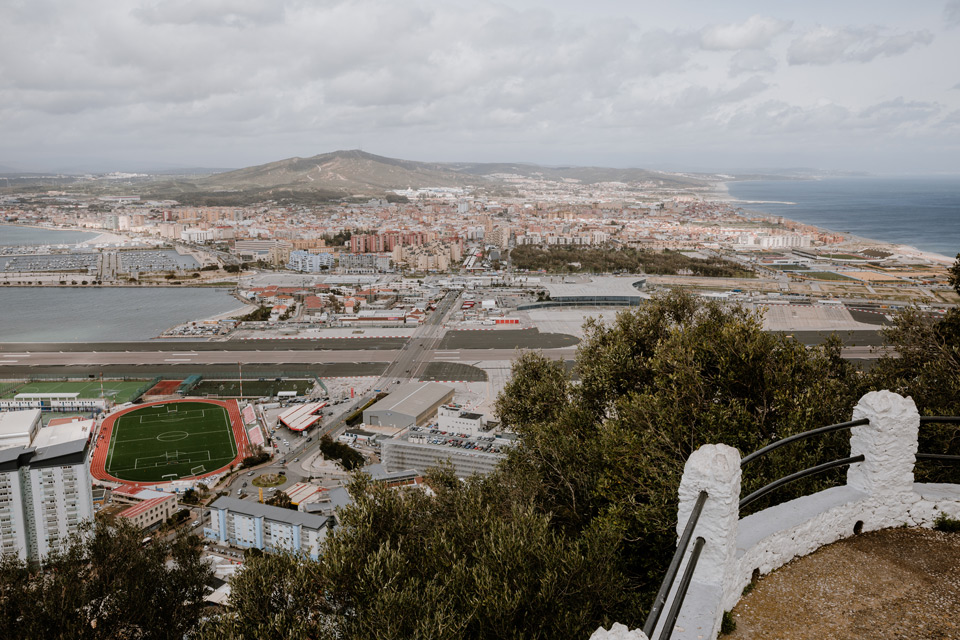 Tarifa
Tarifa is a small town in Europe, which is closest to another world – to Africa. On a sunny day, with good visibility, the African land is perfectly visible. It's surprising that the two continents are so close to each other. They are only 20 kilometers apart, which is why some decide to start their adventure with Africa from Andalusia and ferry crossing to Morocco. There are very strong winds in Tarifa that you really have to watch out for. After a minute at the seaside we had everything in the sand.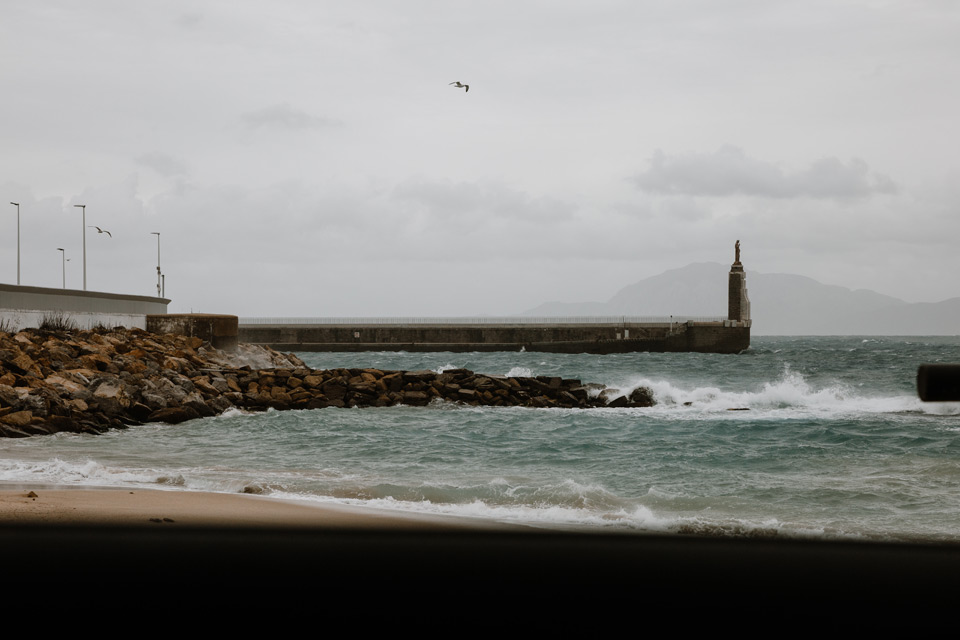 Detailed report and photo gallery from the fourth day of stay in Andalusia – Gibraltar, Tarifa: here.
Cadiz
Cadiz is another beautiful place on the map of Andalusia, which is worth reaching. It's the oldest city in Spain. The biggest attraction of Cadiz is the scenic promenade over the ocean and Cadiz Catedral. We also recommend to see the beach of Playa de La Caleta, the castle of Santa Catalina and unusual hotels built in African style. It is very nice in the Plaza de San Juan de Dios and the less known Plaza de San Antonio.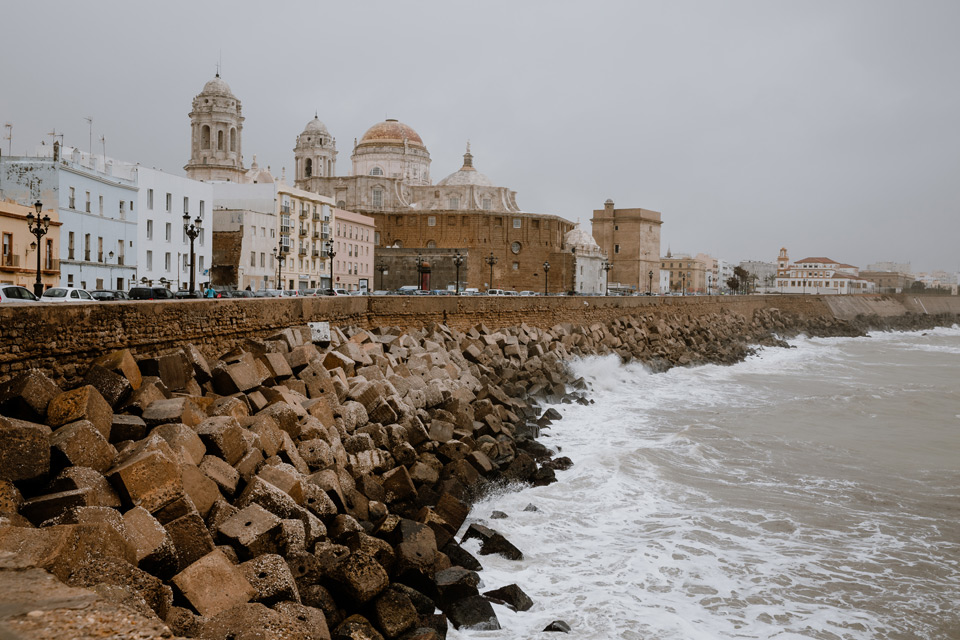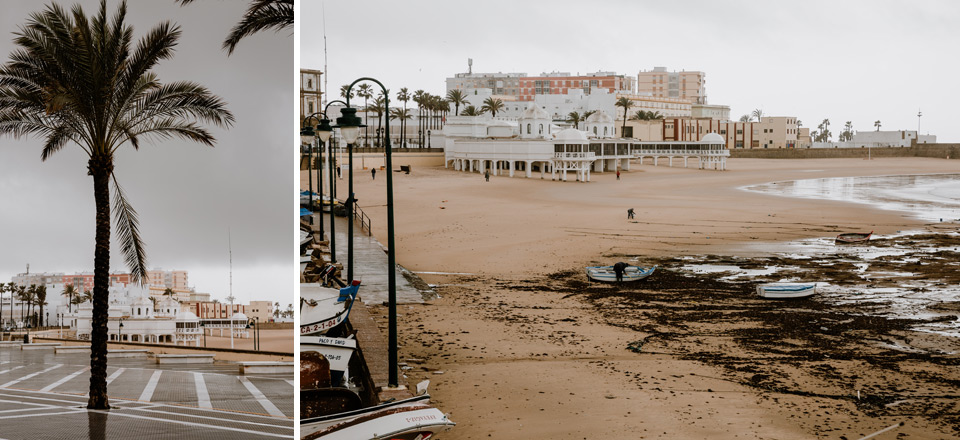 A detailed report and photo gallery of the fifth day of stay in Andalusia – Cádiz: here.
Seville
We left the most famous city in Andalusia at the end and spent two days in it. We don't like big cities, but we liked Seville very much. Our favorite place is Plaza de España. We've been here several times and each time I found another interesting photo frames. It's worth taking a look at the Parque de María Luisa park adjacent to the square. You can relax from the crowds of people there. A beautiful attraction of Seville is the Cathedral of the Virgin Mary in Seville and Giralda. From the top of it you can see the city's panorama. Don't save the money and look into the beautiful gardens of the Alcazar. Seville has many more pearls, but I mentioned the most interesting ones.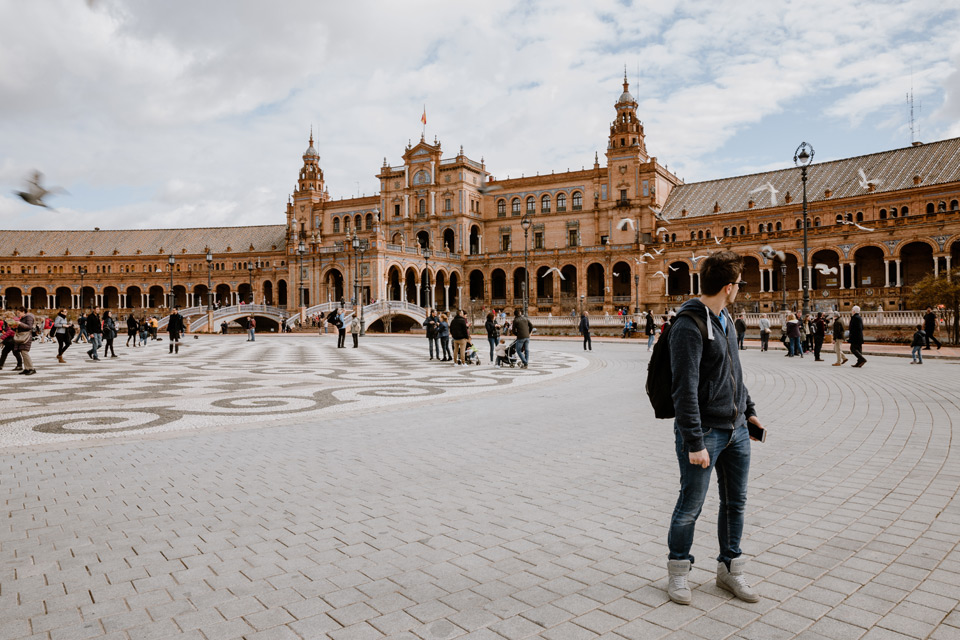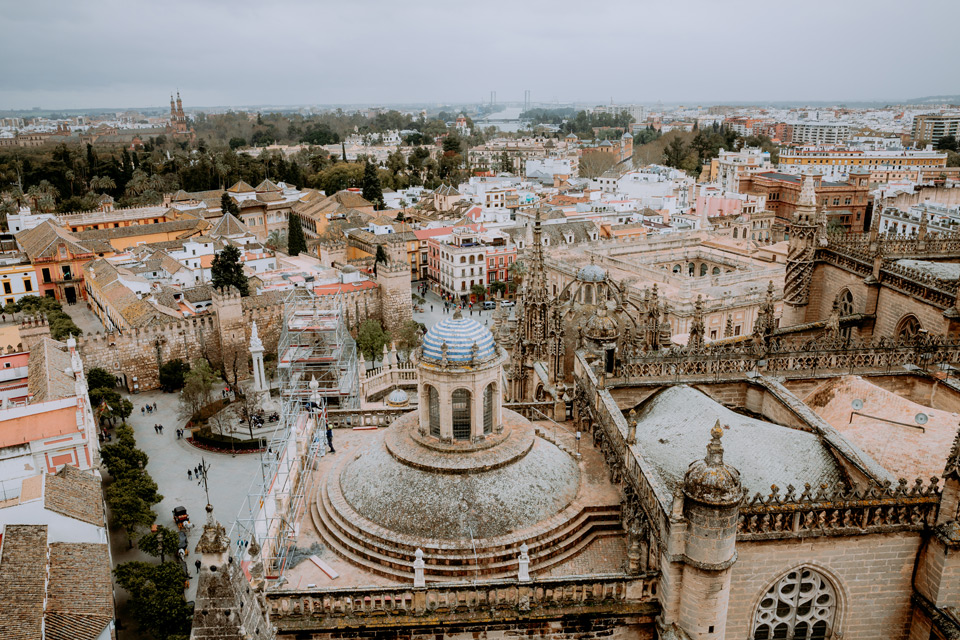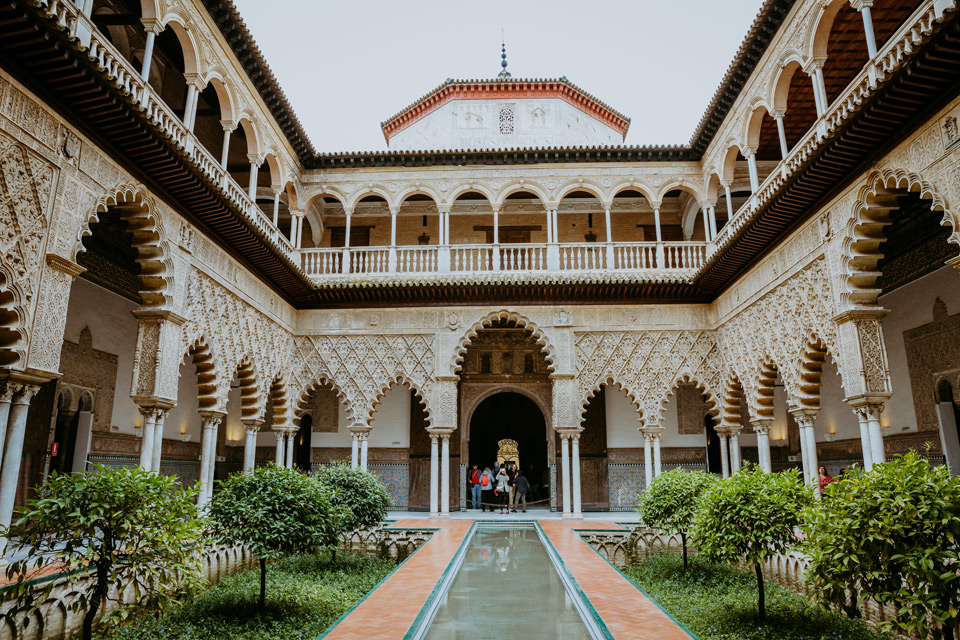 A detailed report and photo gallery of the sixth and seventh day of stay in Andalusia – Seville: here.
Andalusia – travel plan for the week
I showed you the most beautiful places in Andalusia. Now I will present our travel plan around this beautiful region. We made almost 1000 km and saw a lot of beautiful places. Unfortunately, we had to give up a few – for example Jerez de la Frontera, Malaga and Granada. We would need to spend two weeks here to see all the pearls of Andalusia.
Cordoba
Caminito del Rey, Ronda
Pueblos Blancos- white towns
Gibraltar, Tarifa
Cadiz
Seville
Seville
And this is more or less what it looks like on map: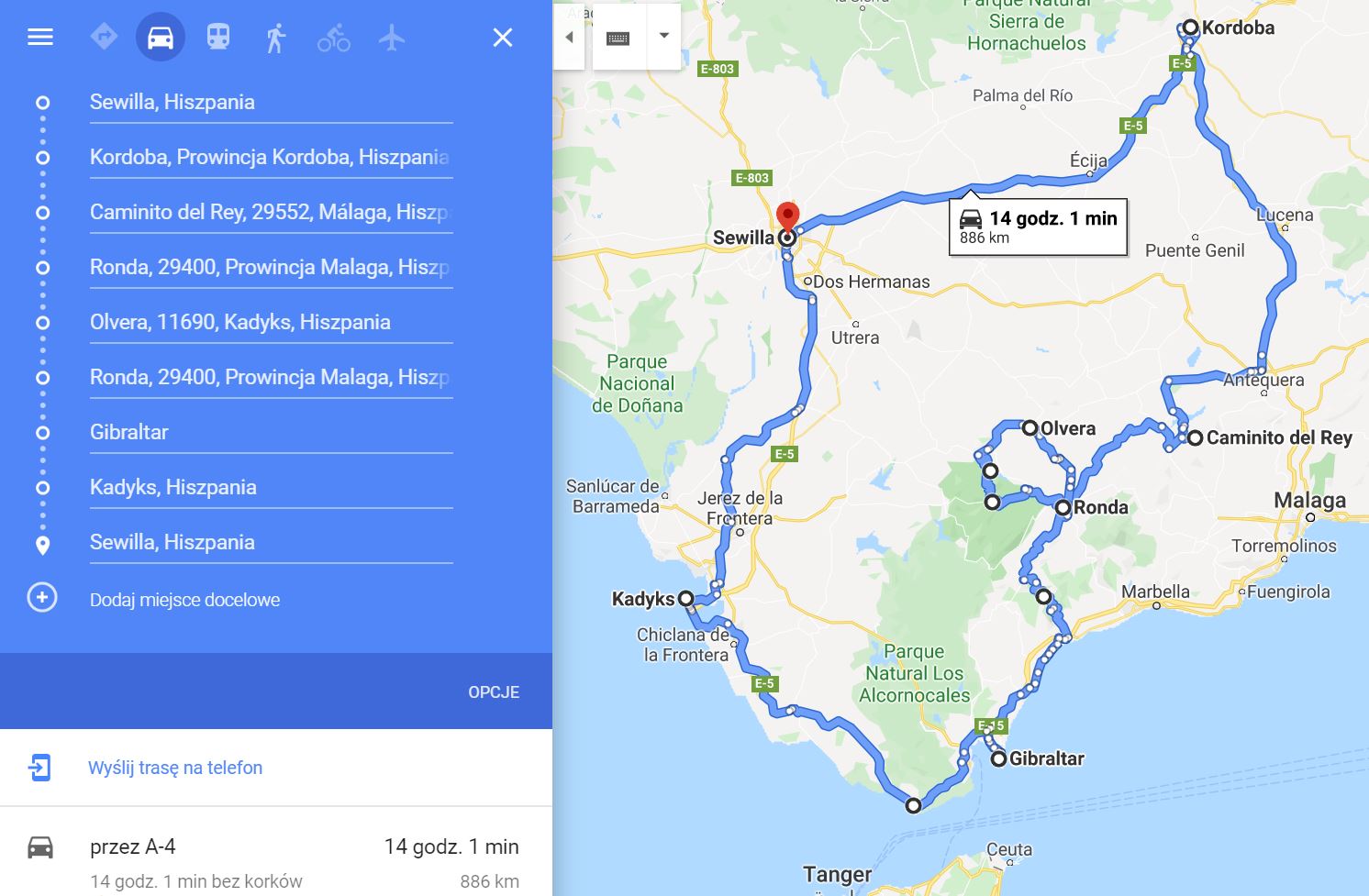 Thank you for reading the entry!
If you think it is interesting, we would be pleased if you leave a mark in the comment.
You will find more posts from Andalusia here:
There are direct links to the next and previous episodes below.
All our travels: Travels
We also invite you to our Instagram and Facebook fanpage, where you can be up to date with all our travels.
See you later! 🙂