We start the third day of our stay in Portugal at Praia do Pinhão.
Breakfast at Praia do Pinhão
We go down to the beach with old broken stairs. We eat breakfast with beautiful views of the rocks and the azure sea. After breakfast I get up and go looking for frames. I discover the other side of the beach (I pass through a hole in the rock). There is much more space here for sunbathing. However, I like more intimate and atmospheric places, so I didn't like it. You can go down this part of the beach directly to other, slightly more comfortable stairs.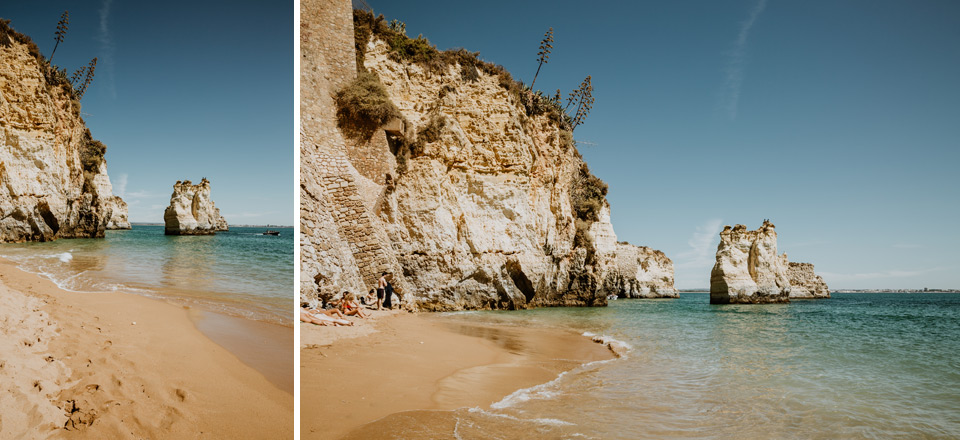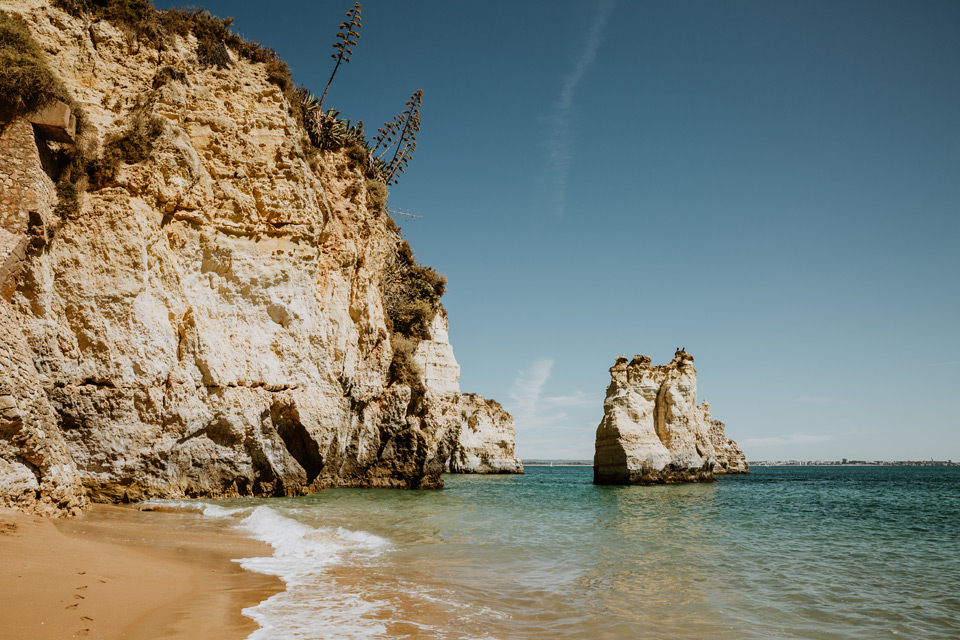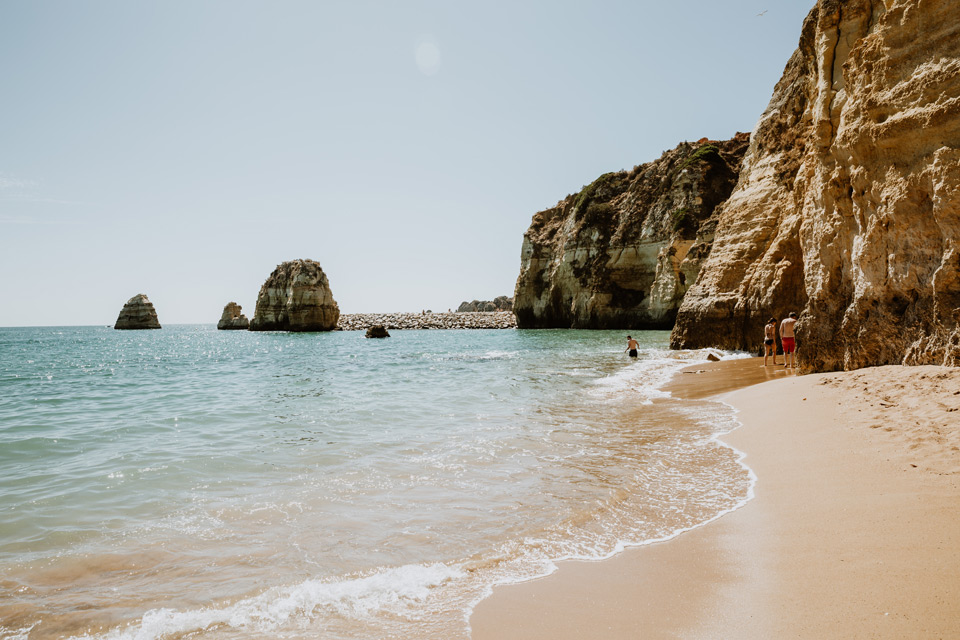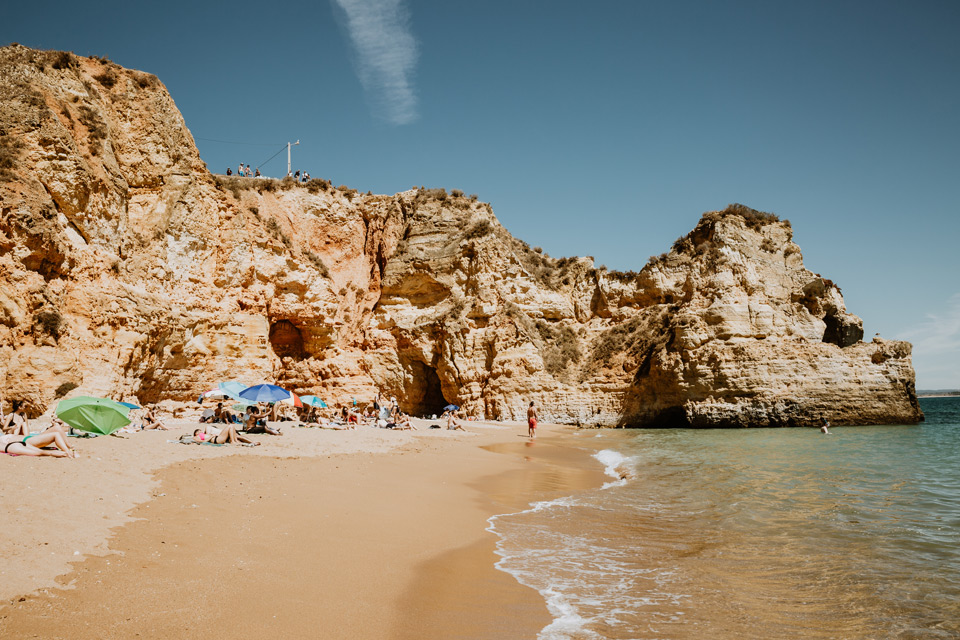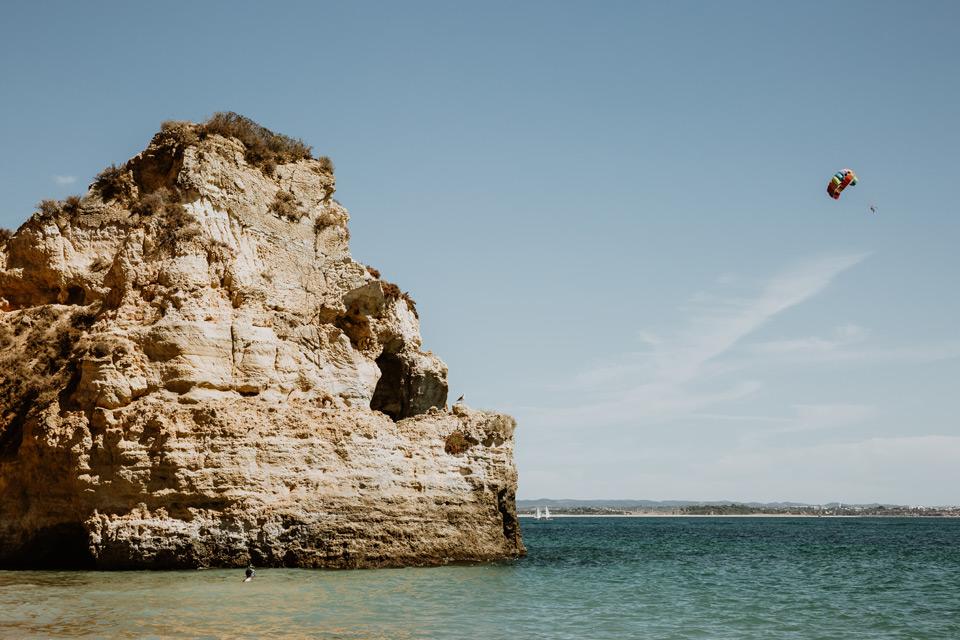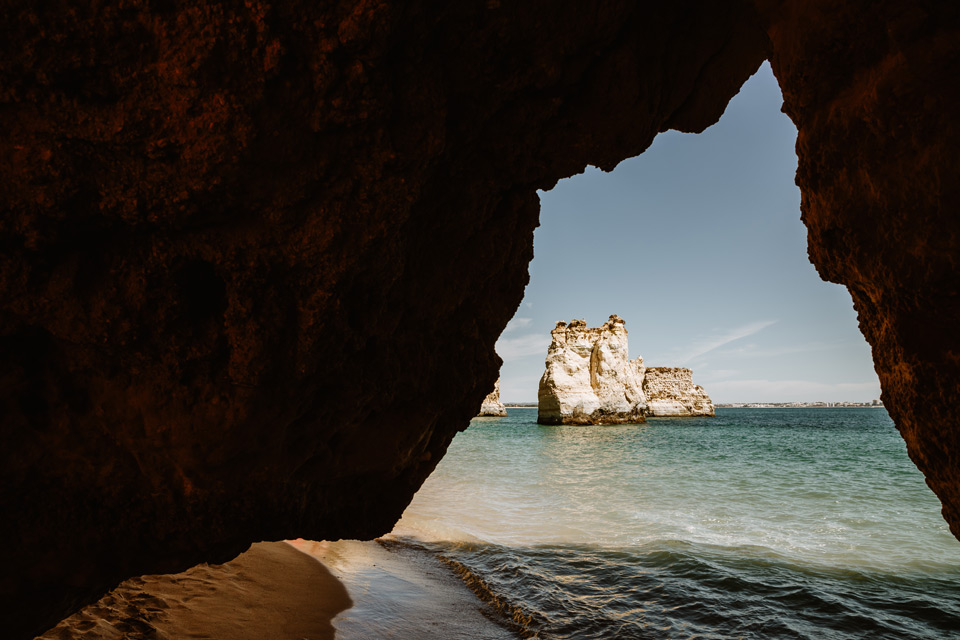 I take Wojtek to the other side of the beach, and then we go upstairs. We can see Praia do Pinhão from a slightly different perspective.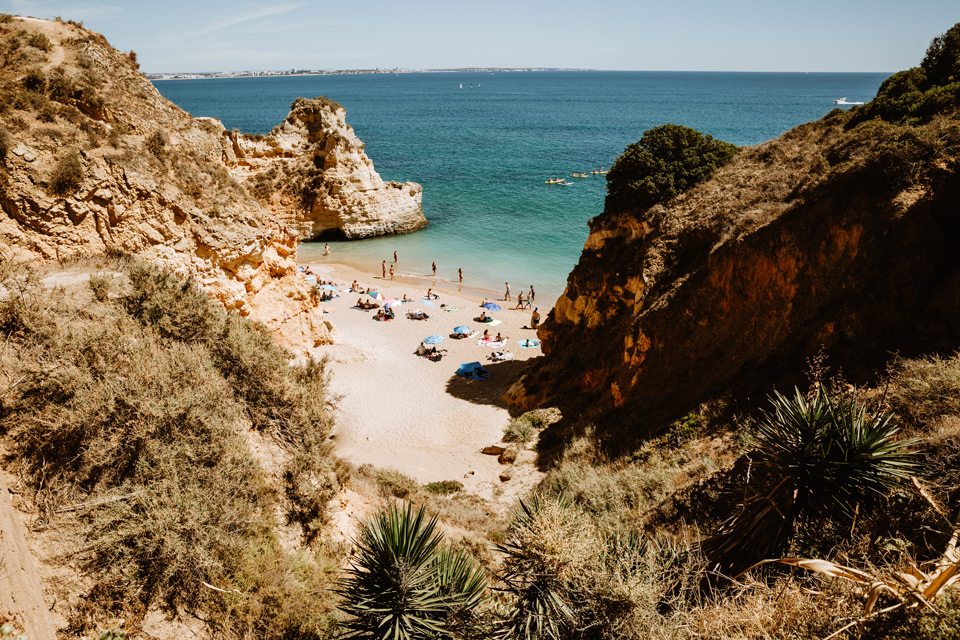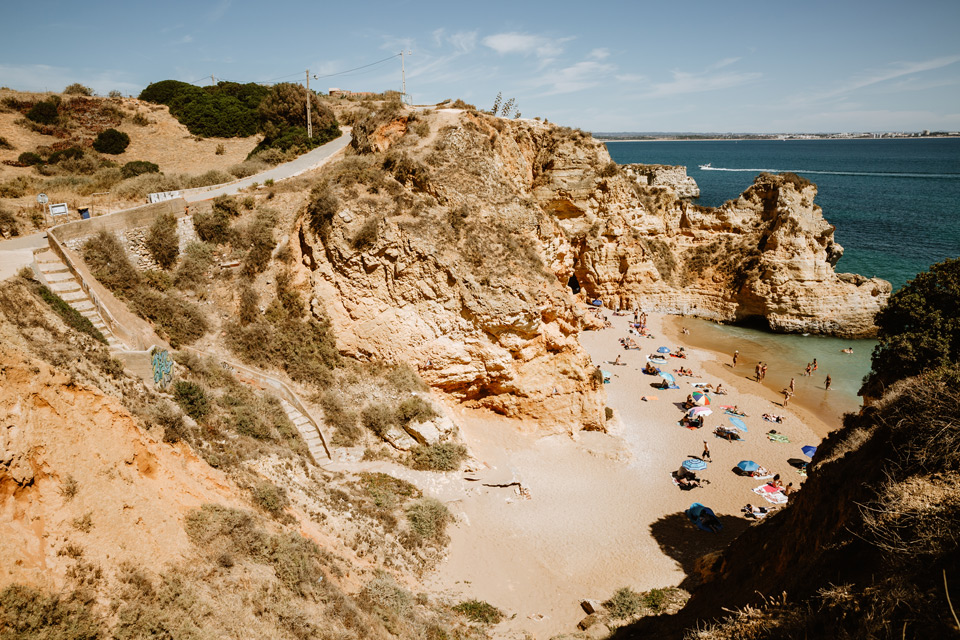 Famous in Lagos Praia Dona Ana
We walk along the sandy paths. Every now and then we stop and admire the scenery. I didn't see anyone walking this way in any of my travel stories. So good we got here! After a while we reach the Praia Dona Ana beach. Actually, we only observe it from above because we don't like it. It is admittedly beautiful, but very crowded. This is one of those popular beaches that are mentioned in all guidebooks. Not best place for us.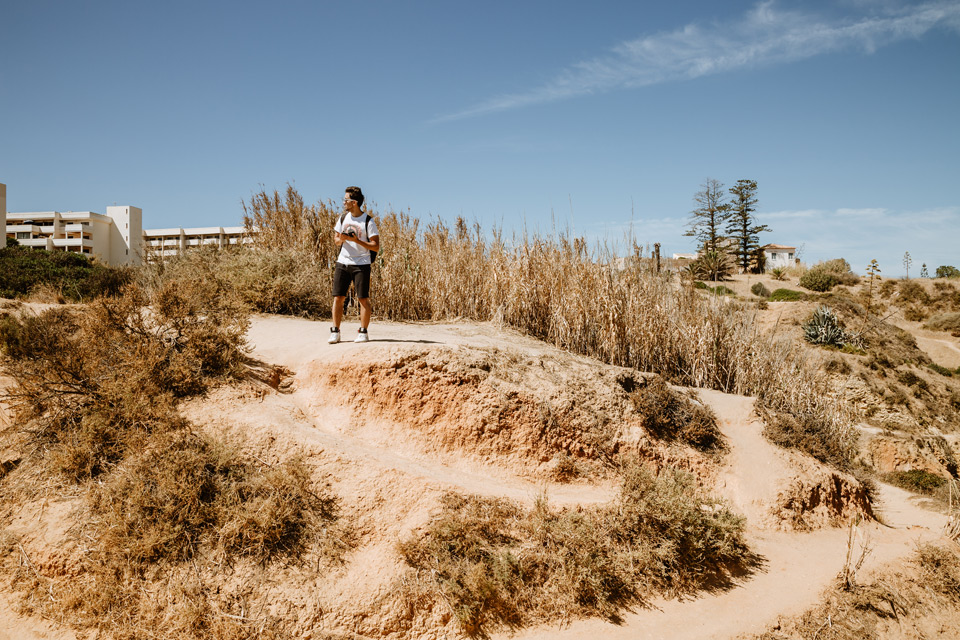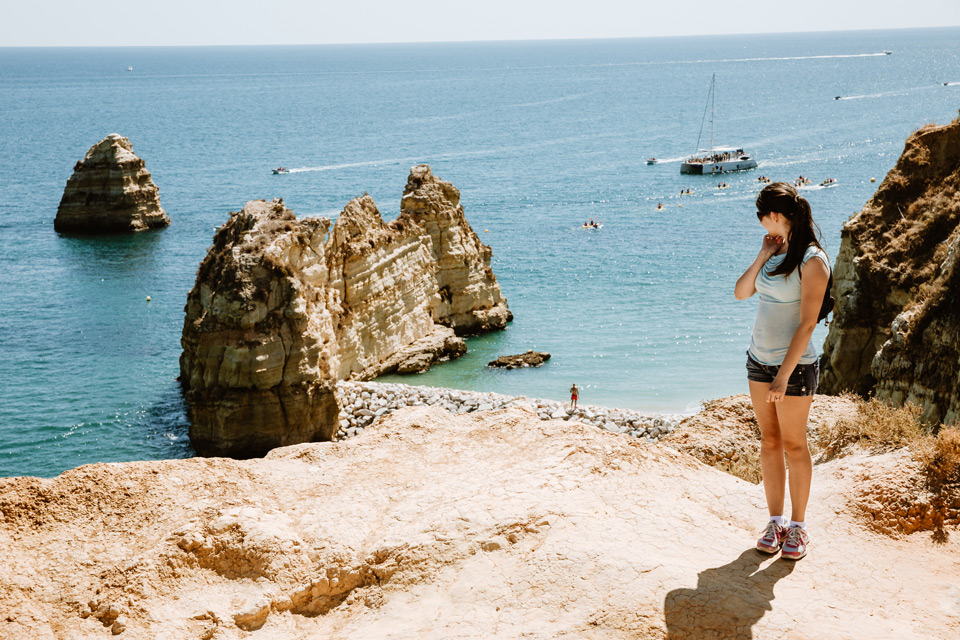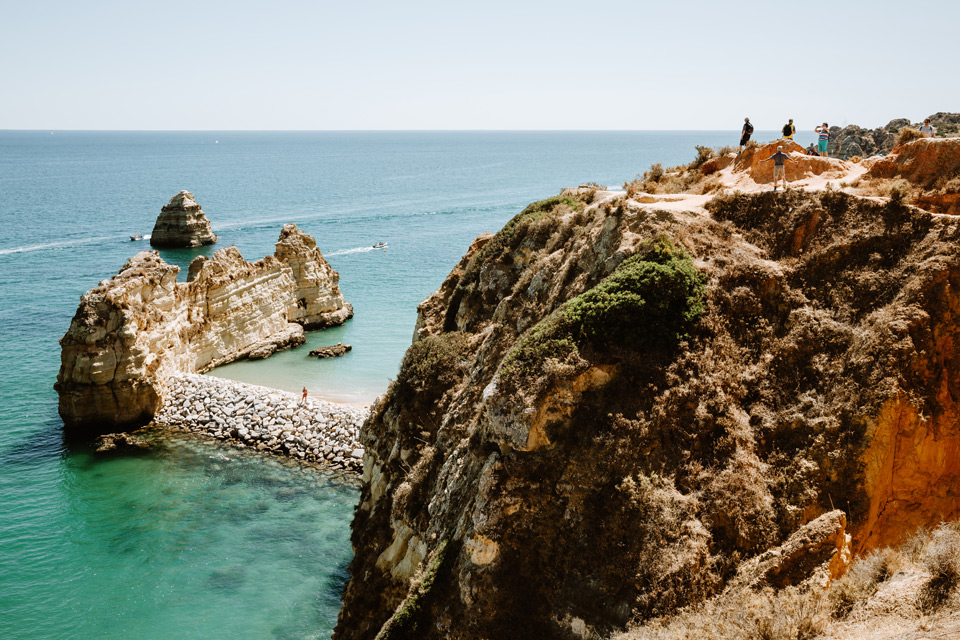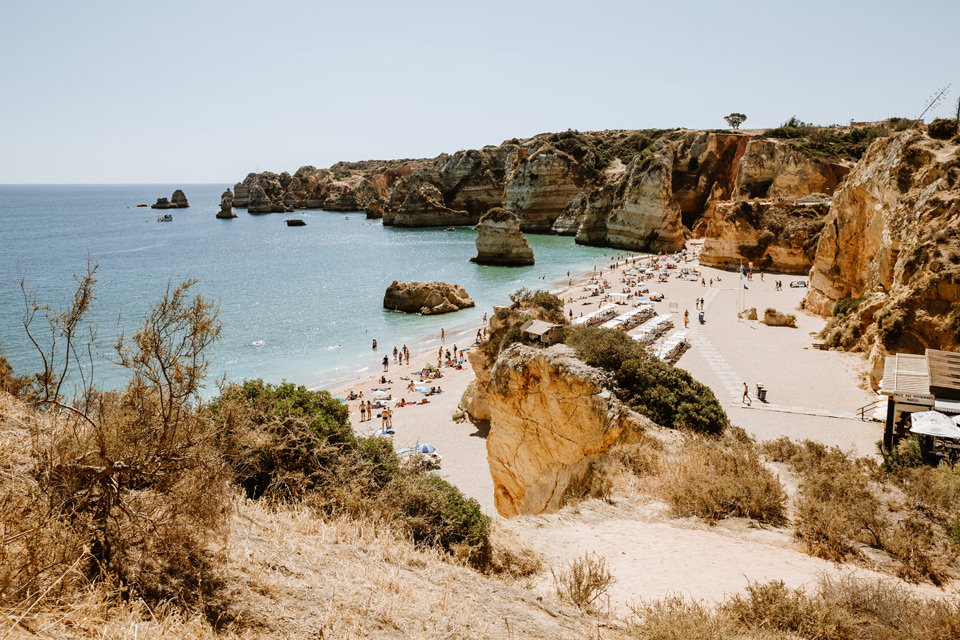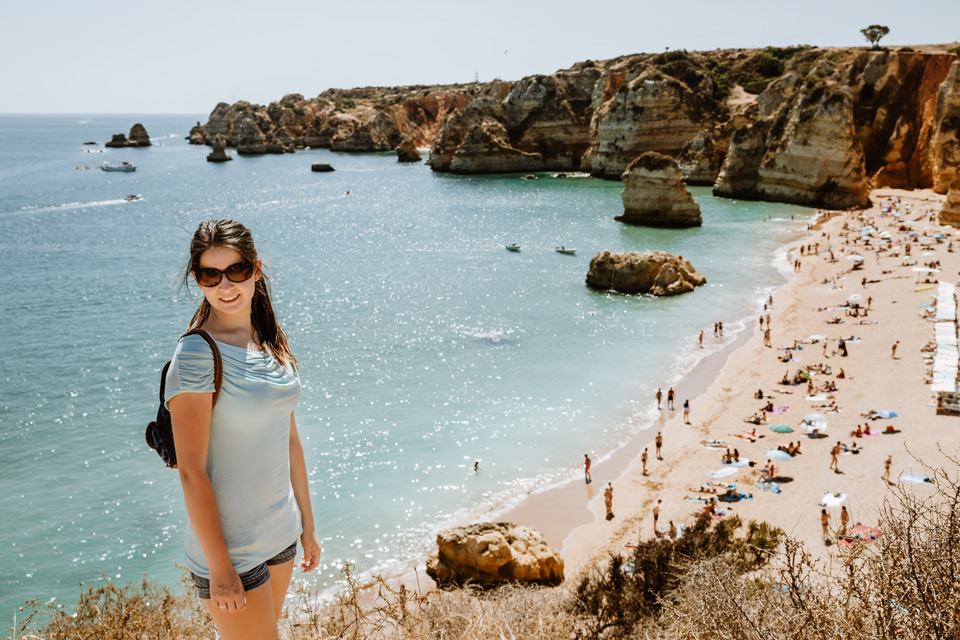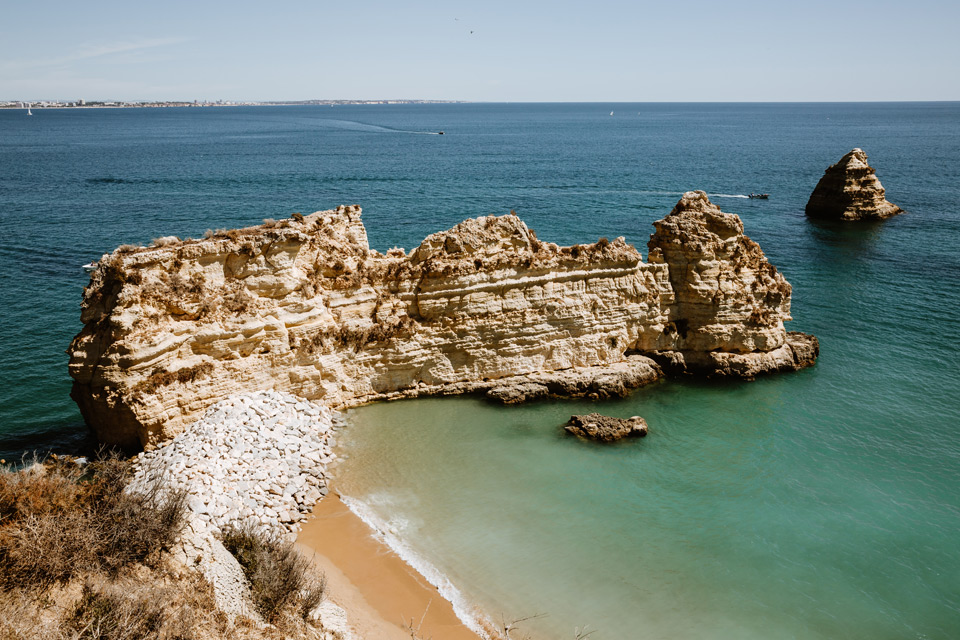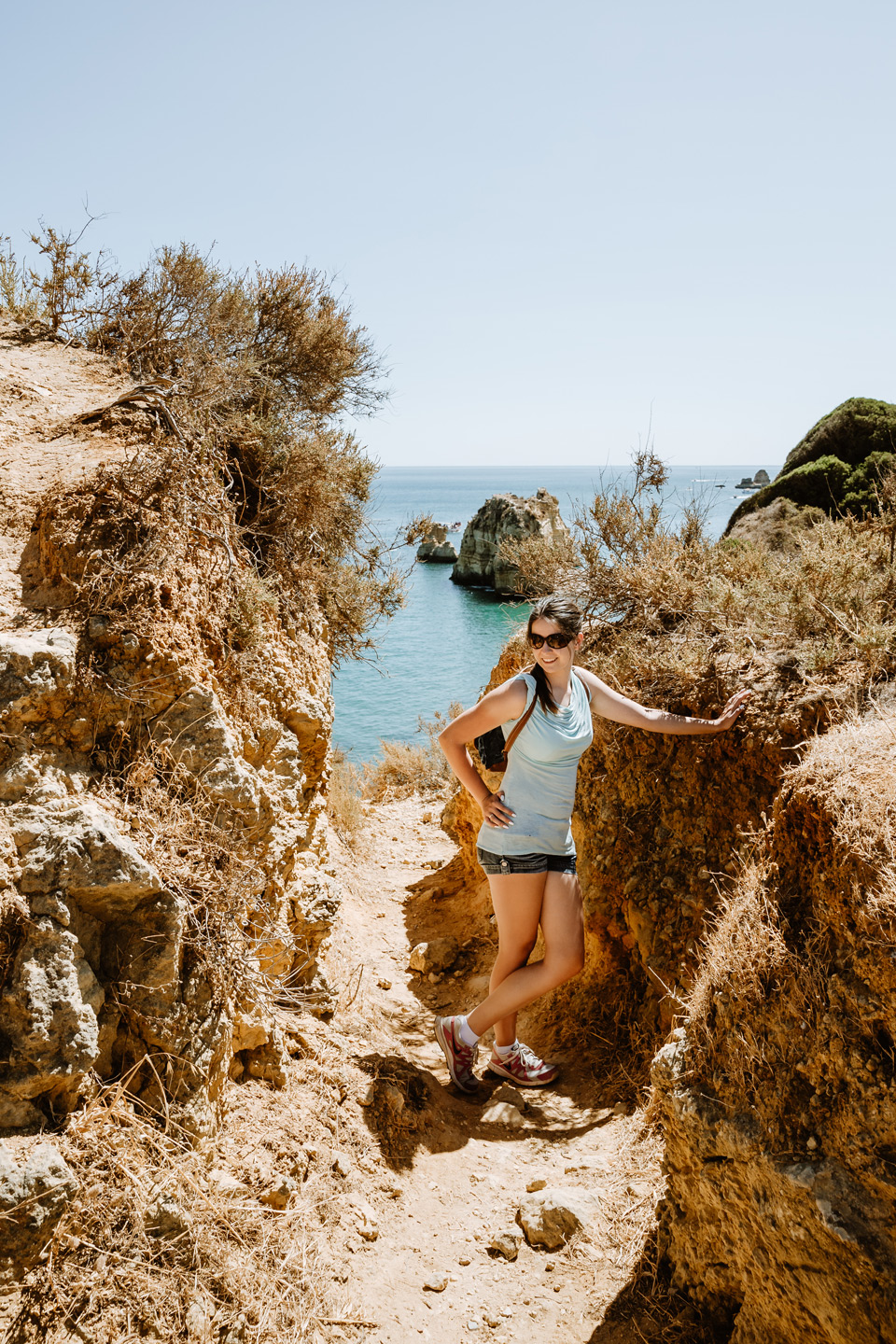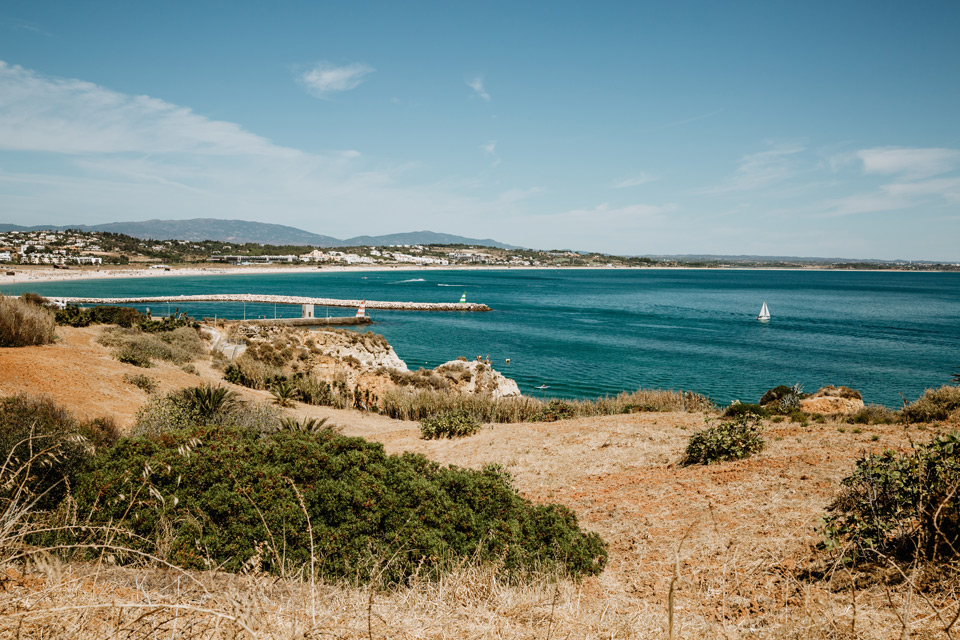 Praia dos Estudantes- "our" beach in lagos
I hope that I can find a nice beach where I will bathe today. We turn back and follow the same path. We head towards Praia dos Estudantes. I think that since Dona Ana beach was so praised, and this was not mentioned, I will be disappointed. Well … we'll see. We pass by Praia do Pinhao again and after a while we reach Praia dos Estudantes. The views from the stairs are great!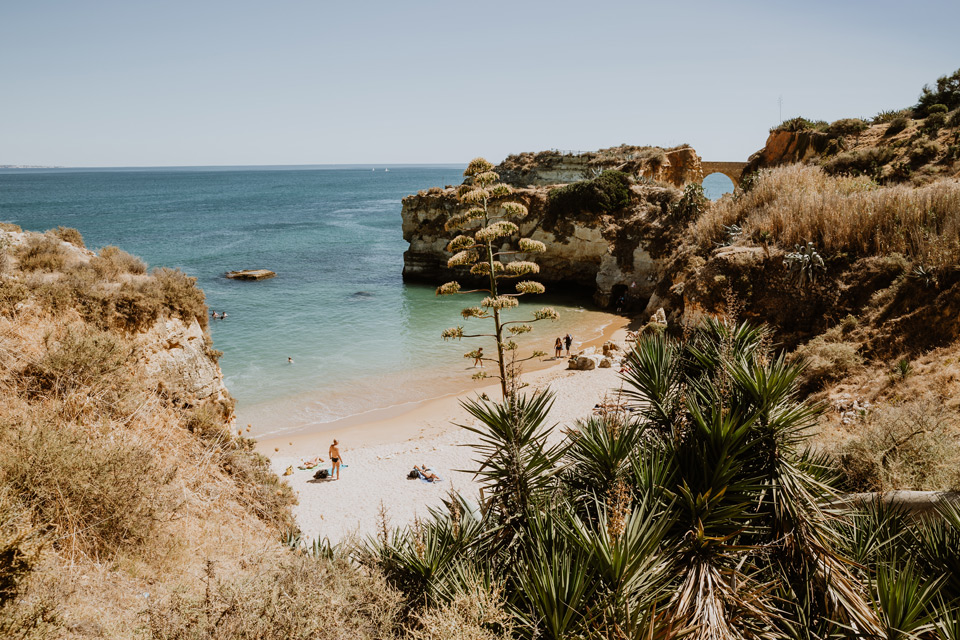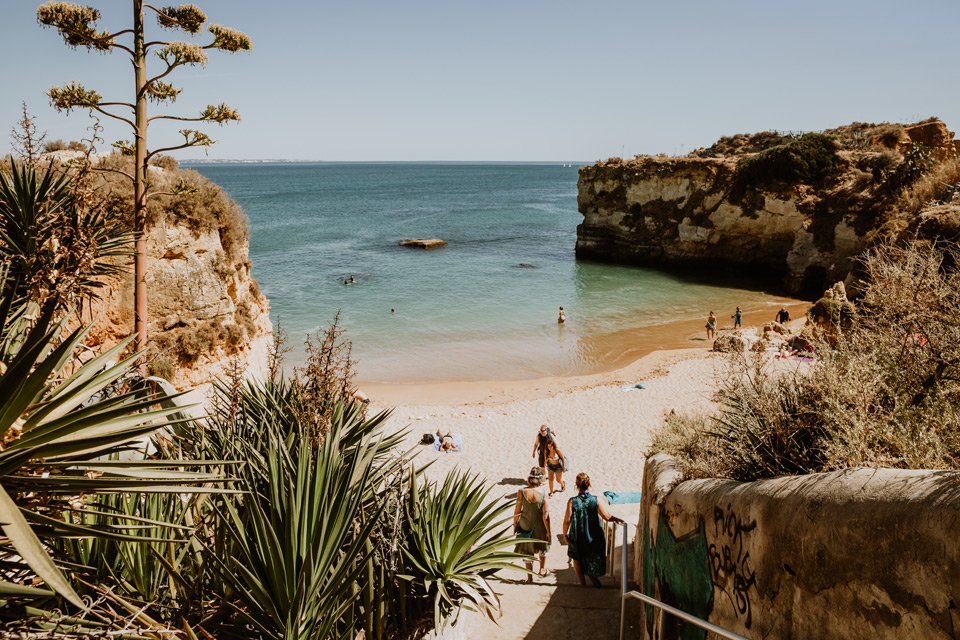 Initially, the beach did not make a good impression on me. It was unpleasant to walk on because of crushed shells lying on the sand. After a short walk, however, I discovered interesting nooks. On the left side of the beach is a hole in the rock. From it you can see the neighboring Praia da Batata beach. It was the place that I took one of my favorite photos from Portugal.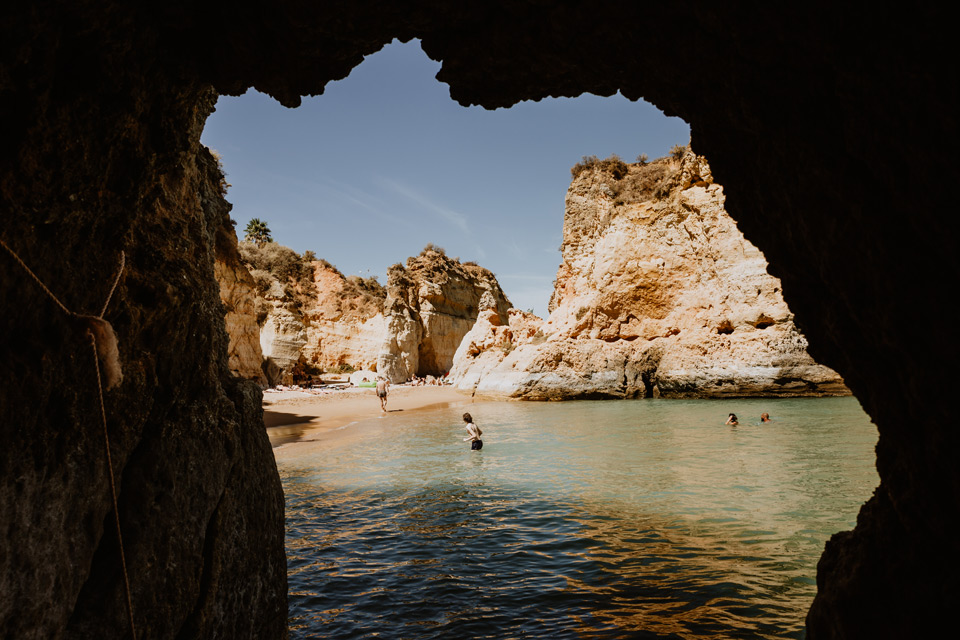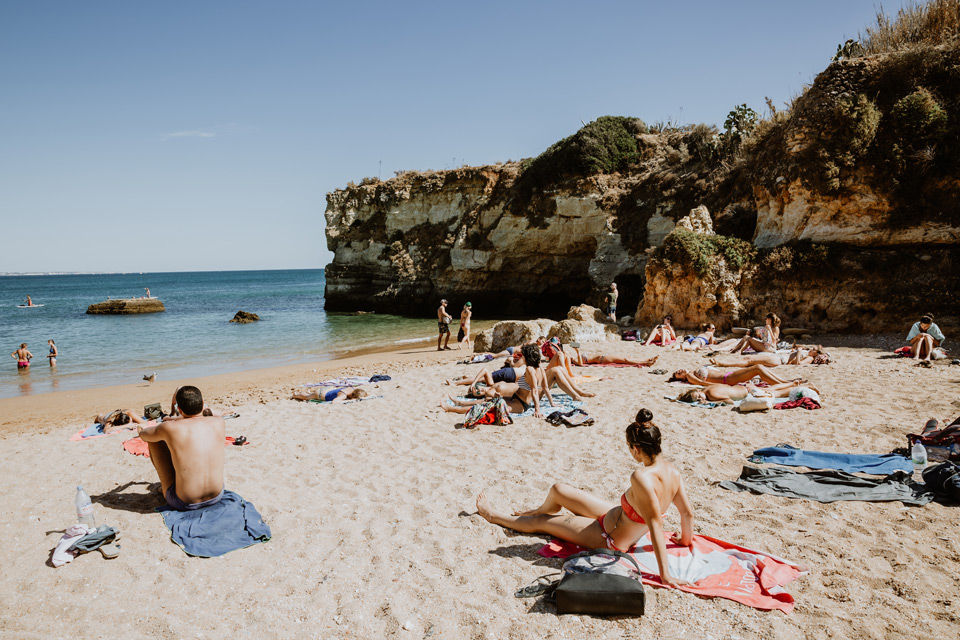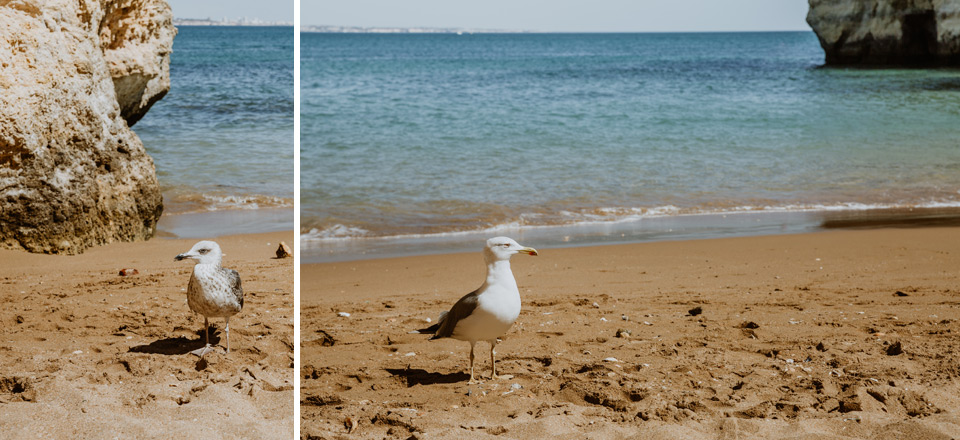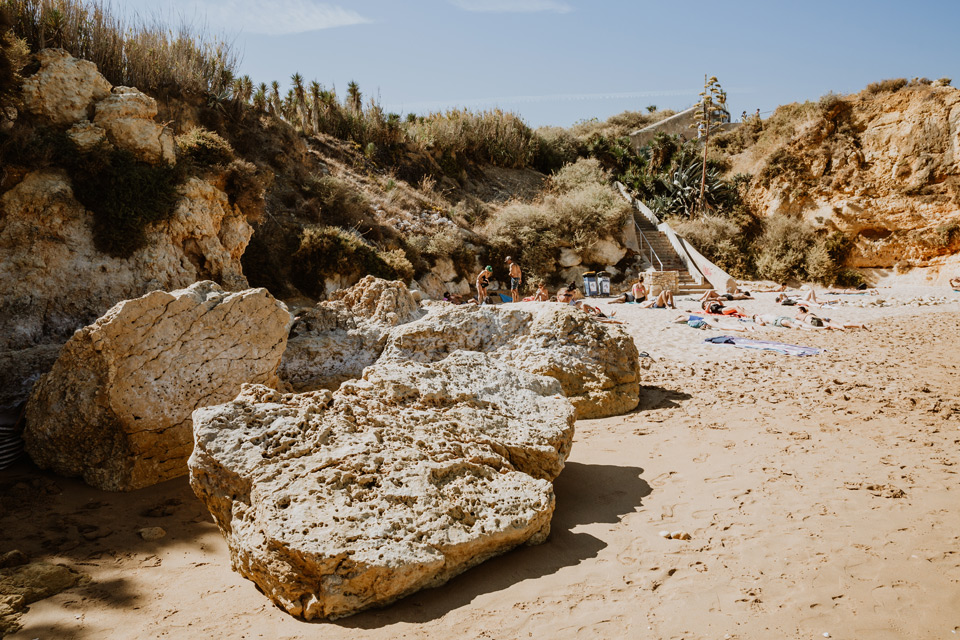 Praia dos Estudantes- THE OTHER SIDE
I discover the other side of dos Estudantes beach. You can get to it through a hole in the rock. I come back for Wojtek and I urge him to come with me. At first, he is dissatisfied, because the water lightly floods the passage and must take off his shoes. But then he agrees that it's nicer on the other side. See for yourself. The bridge visible in the pictures is supposedly the remains of a castle that was destroyed long ago during the earthquake in Lagos.
We spend a lot of time on the beach. It took me an hour to get into the ice water alone. After the third or maybe the fourth time, I was completely immersed. You can't be in Portugal and not swim in the ocean!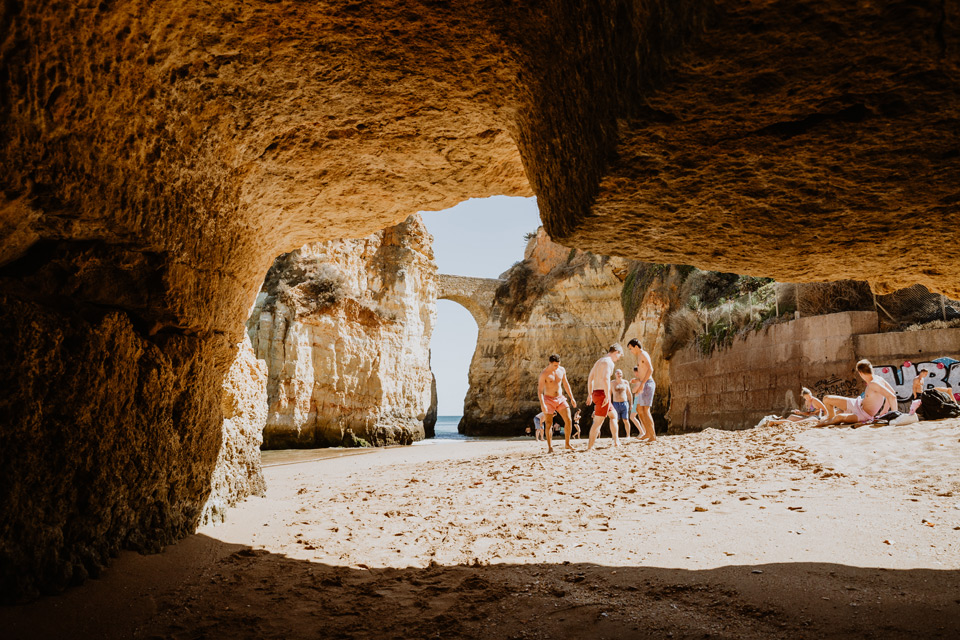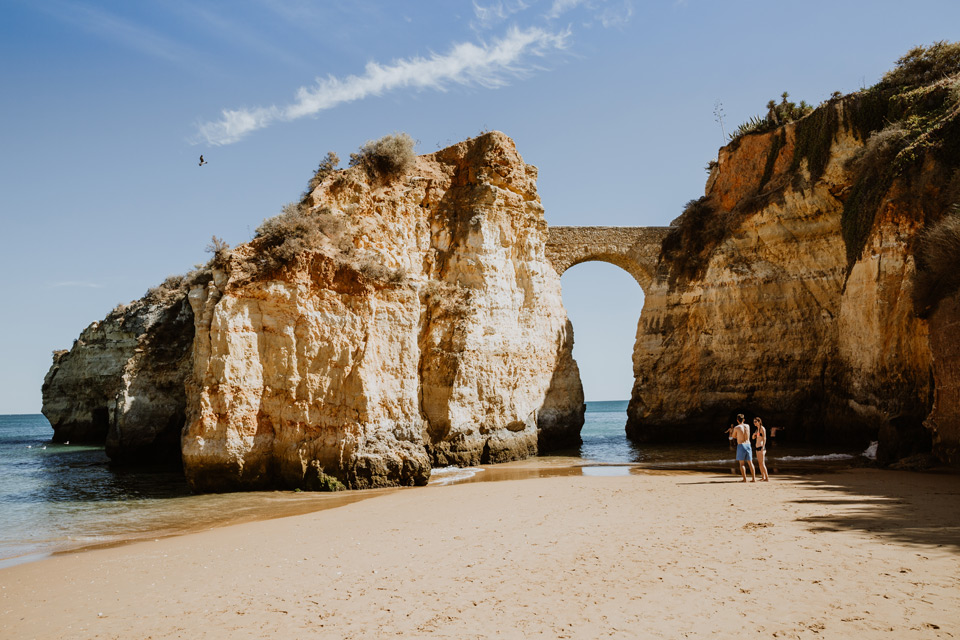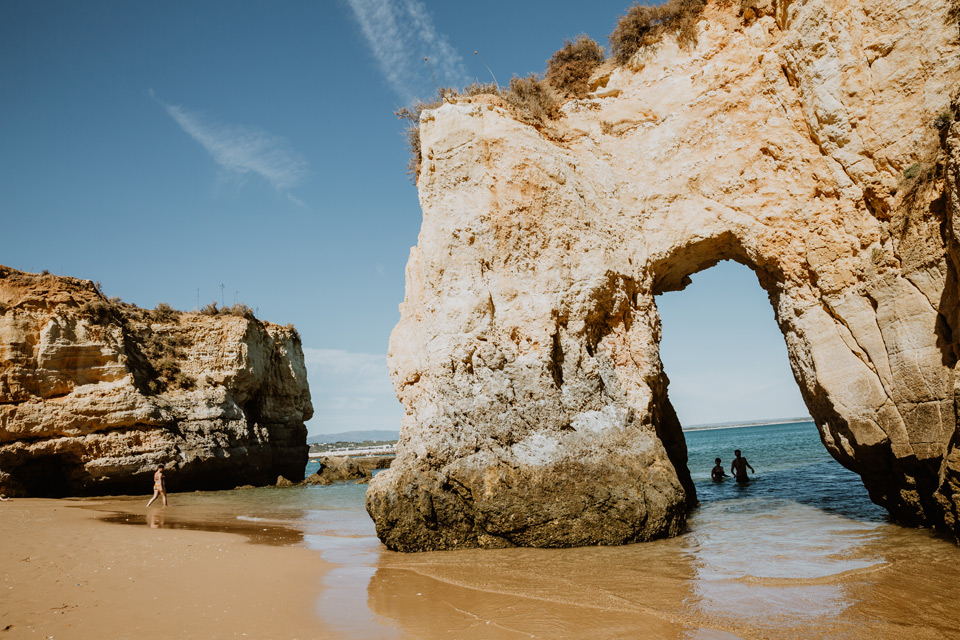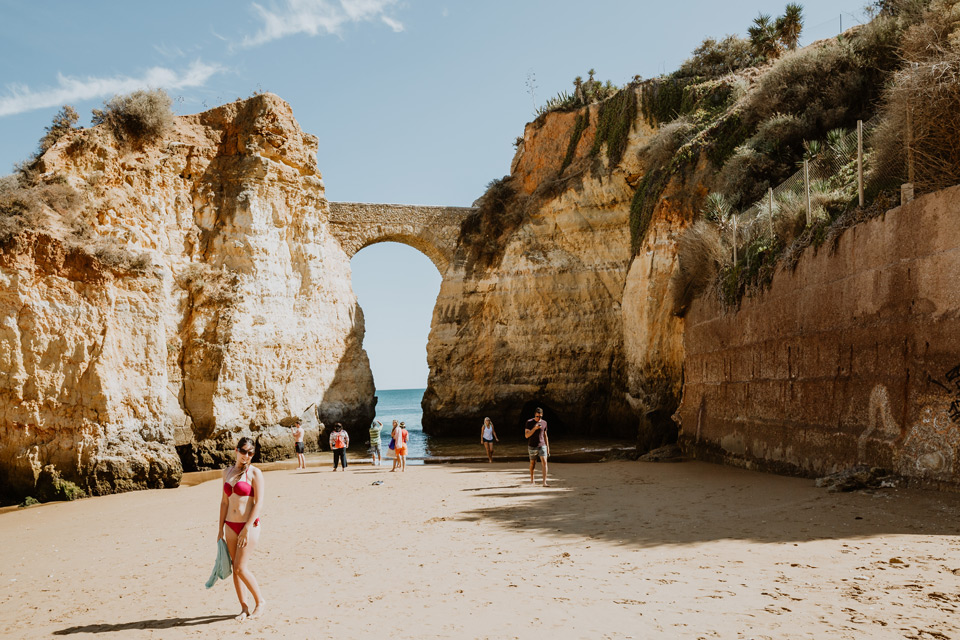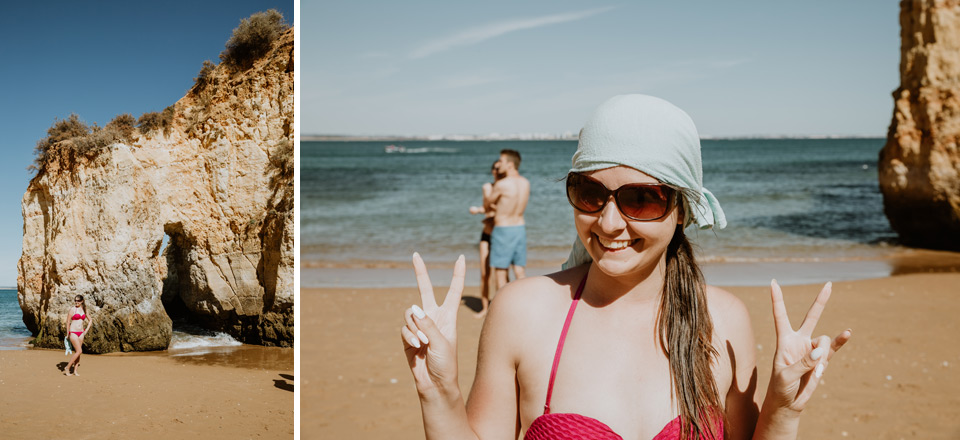 We come back from the beach. We observe the neighboring Praia da Batata from above. Not very interesting, but still a lot of people on it. Maybe because it's the closest to the center?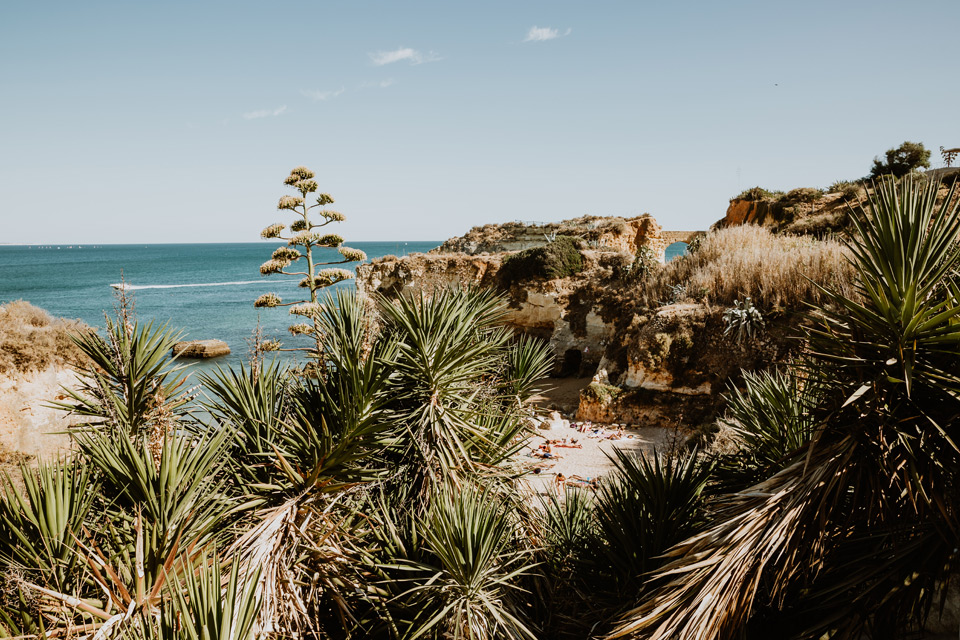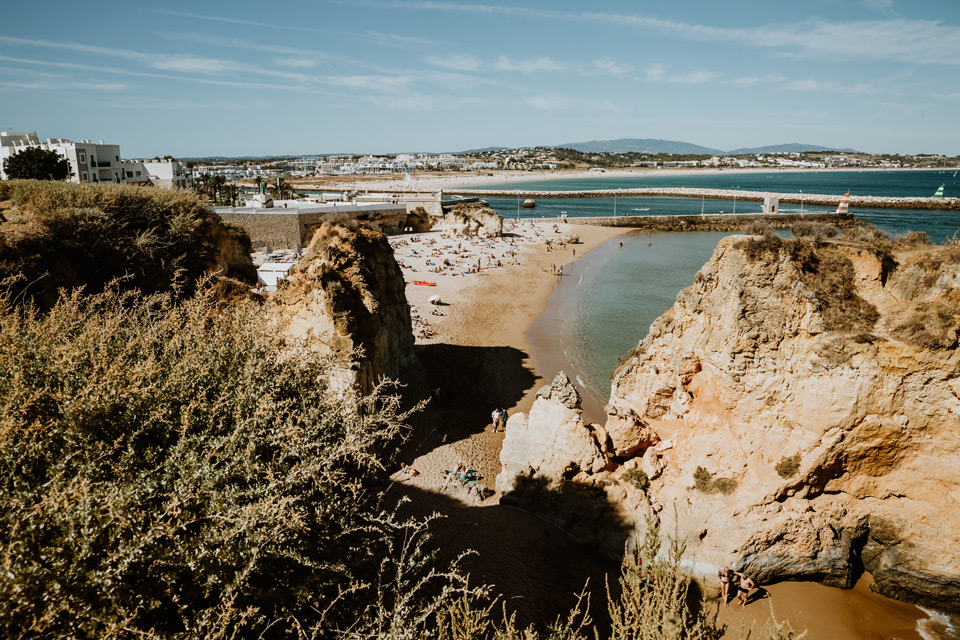 Climatic houses and tiles
I think it's time to eat something, that's why we head towards the center. Oddly, however, we are not hungry enough, so we decide to go back to the apartment for sweatshirts, and then go to dinner as standard in a restaurant by the cliffs, and then once again watch the sunset on Ponta de Piedade. On the road I photograph what I think makes Portugal different from other countries, i.e. tiles and climate houses.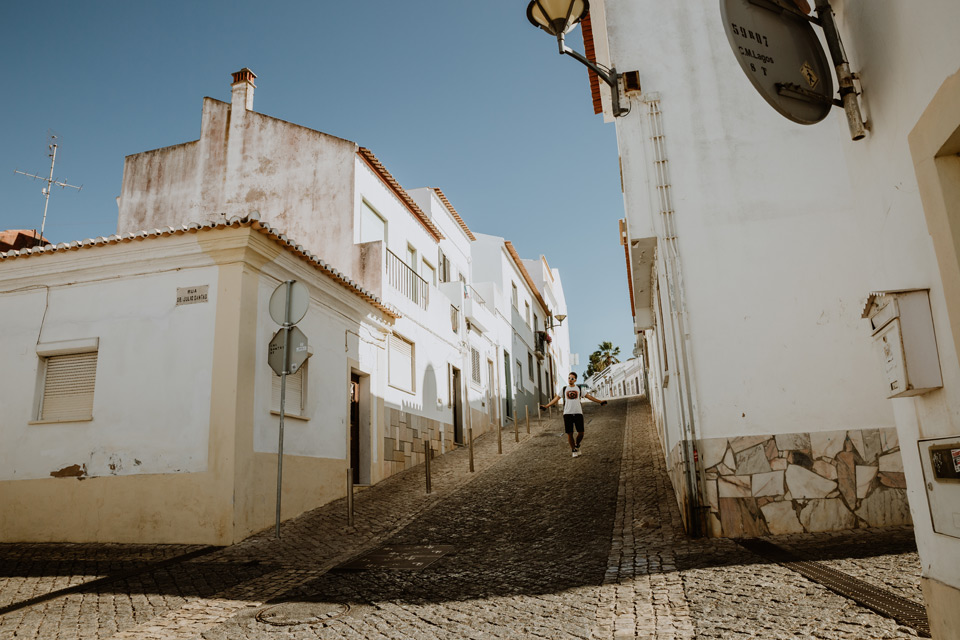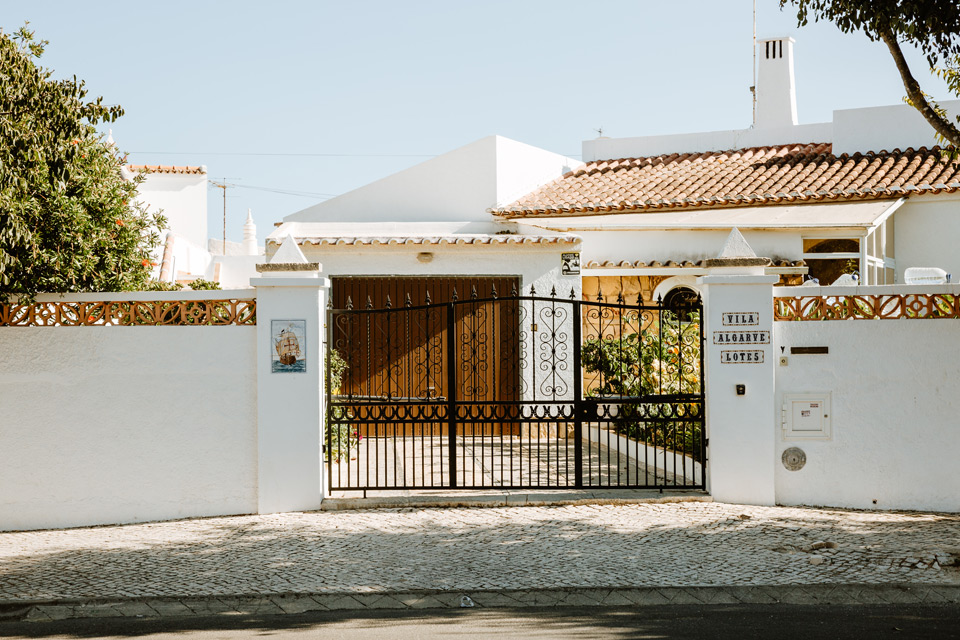 We take sweatshirts and leave. On the way to the restaurant we take another portion of photos.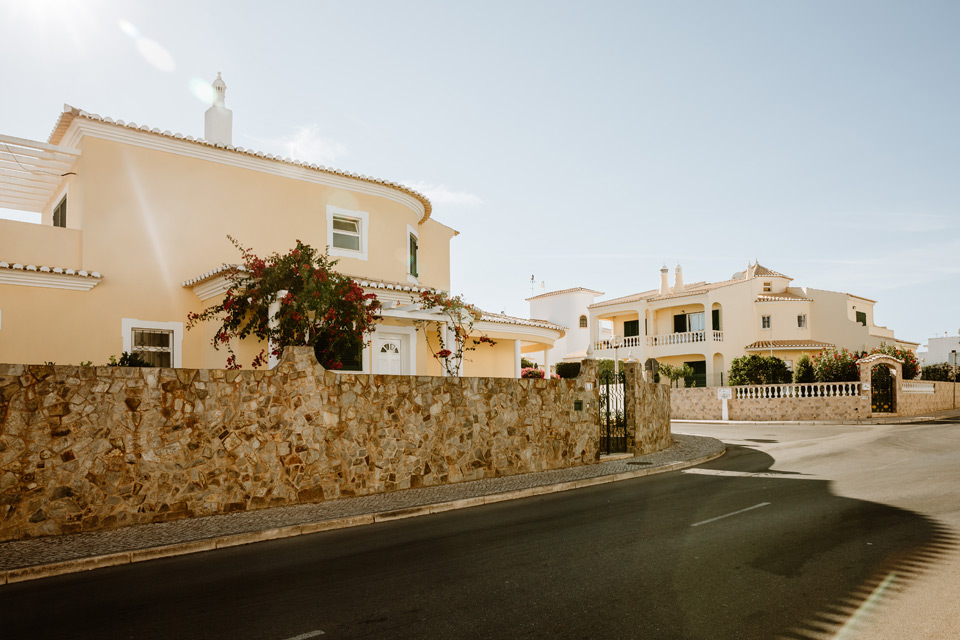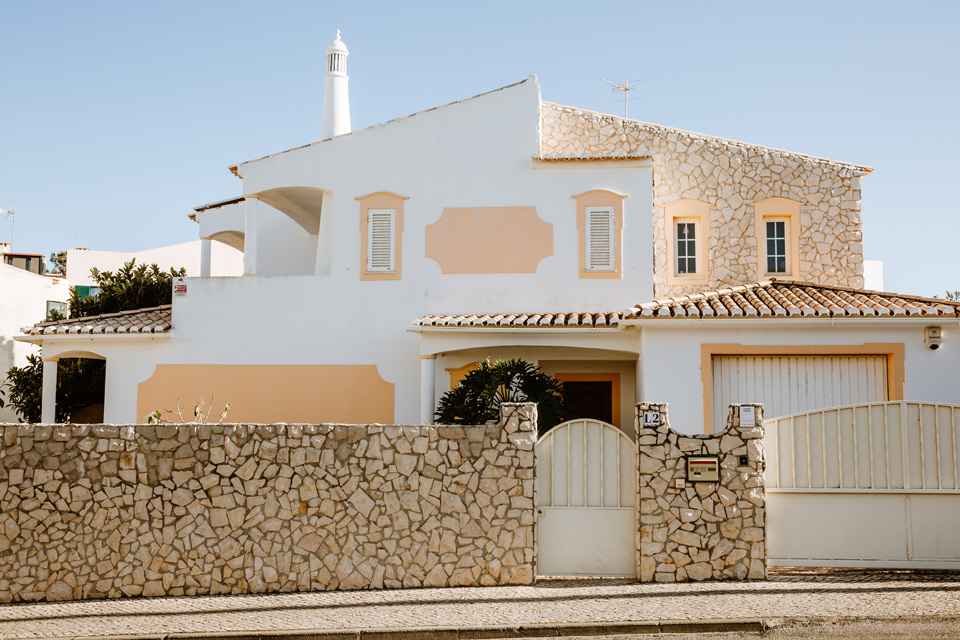 Dinner near Praia do Camilo
We reach Ponta de Piedade. Unfortunately, the restaurant in which we want to eat is closed due to the mass taking place right next to the premises. I'm angry and hungry. And my legs hurt… We have no choice. We decide to go to the Camilo restaurant next to Praia do Camilo. Fortunately, we get the best place right next to the window with a sea view. I order squid and Wojtek orders a tuna salad. We take sangria to drink. It turns out that this place beats the previous restaurant a hundred times. Everything is simply mega delicious, and I will never forget the taste of that sangria. I also haven't had the opportunity to eat so well prepared squid.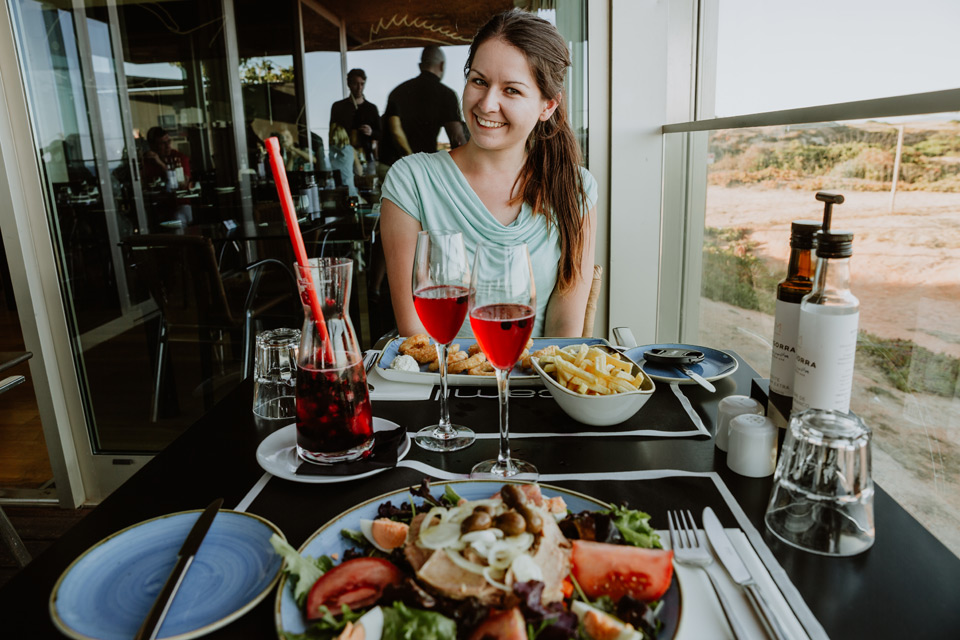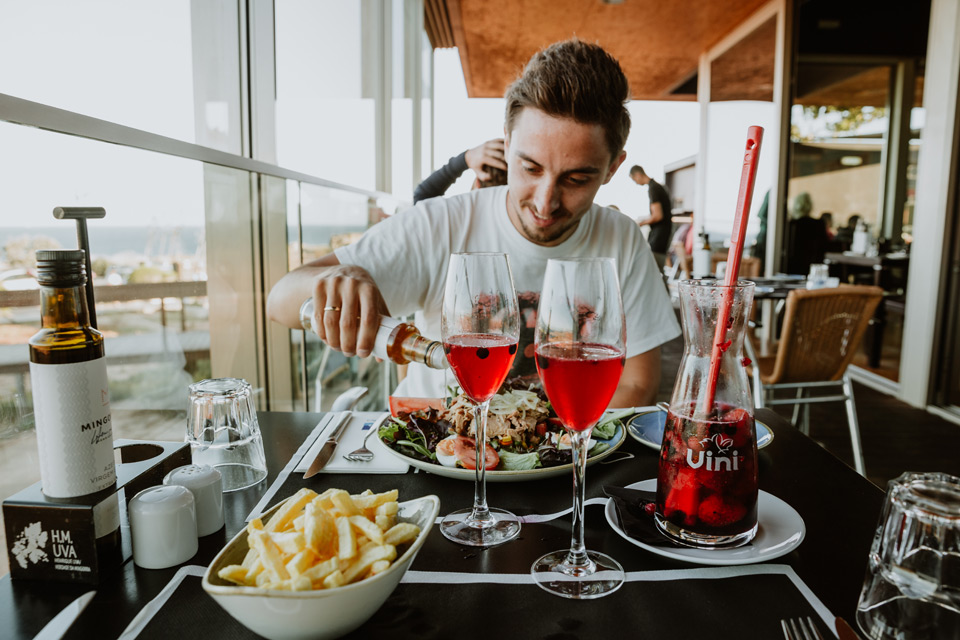 Lagos- sunset
Another day comes to an end. We observe a beautiful sunset in our favorite place.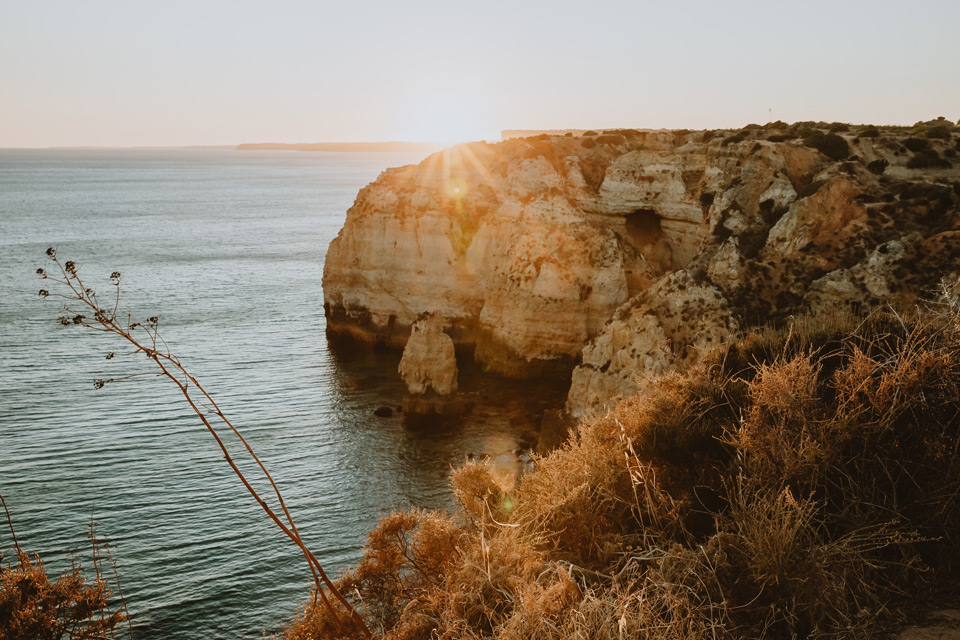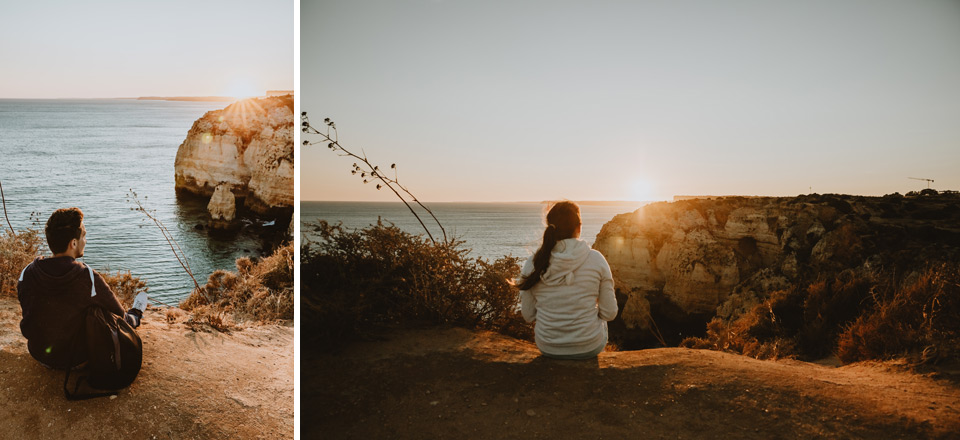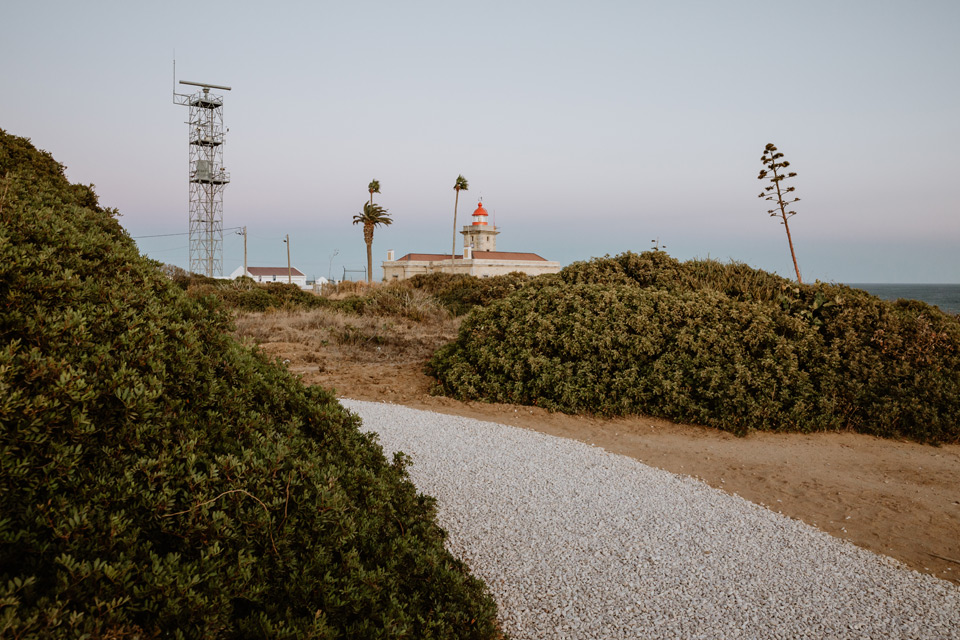 Thank you for reading the entry!
If you think it is interesting, we would be pleased if you leave a mark in the comment.
You will find more posts from Portugal here:
There are direct links to the next and previous episodes below.
All our travels: Travels
We also invite you to our Instagram and Facebook fanpage, where you can be up to date with all our travels.
See you later! 🙂