The plan for today is a walk along the Ponta da Piedade cliffs on the west side.
Western part of Ponta de Piedade
We start the journey with a lighthouse. We go towards the picturesque rock formations that we have not visited yet. In a while we stop for a moment in a place from which we have a beautiful view – like a postcard. From a distance, we can see the distinctive white cliff on the Praia de Porto de Mos beach – this is our destination for today's walk.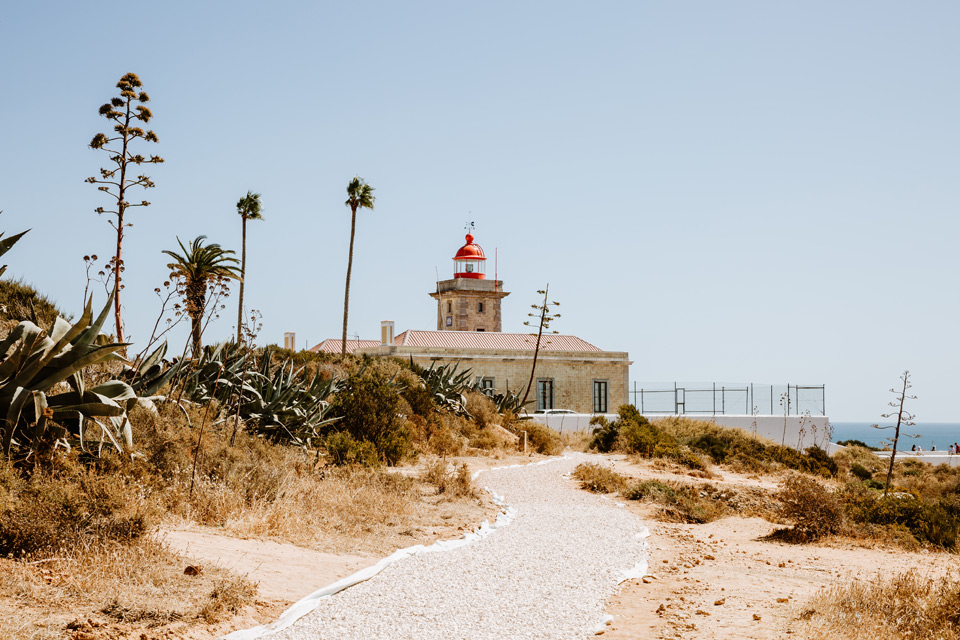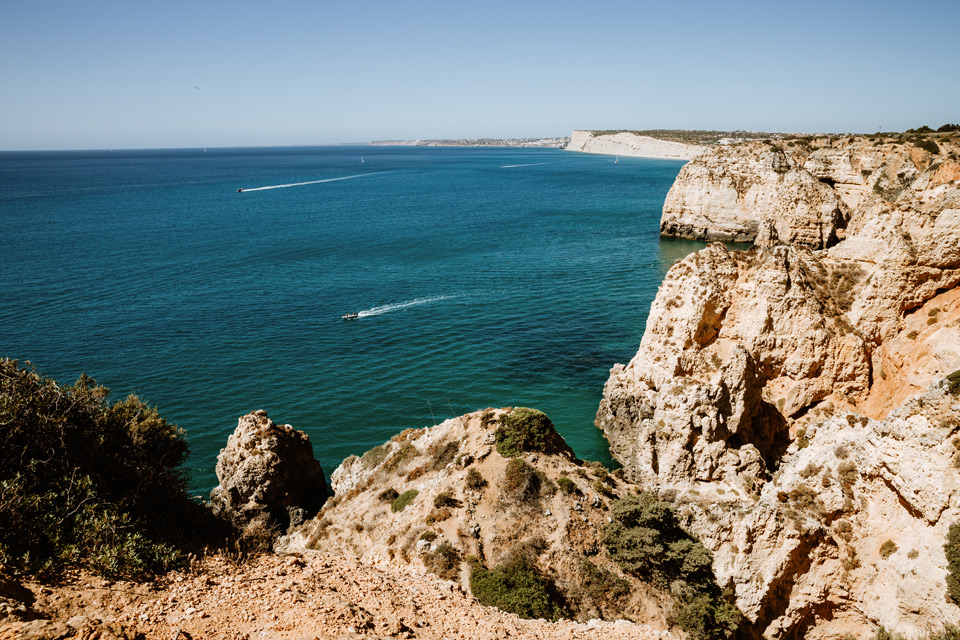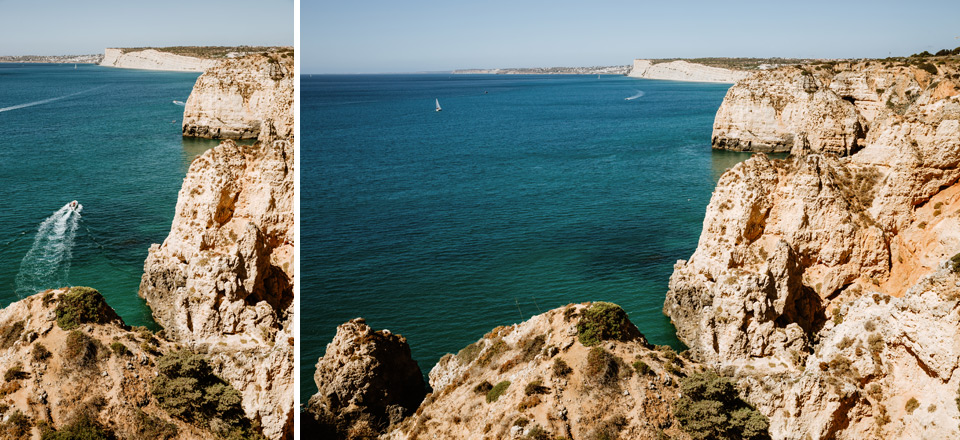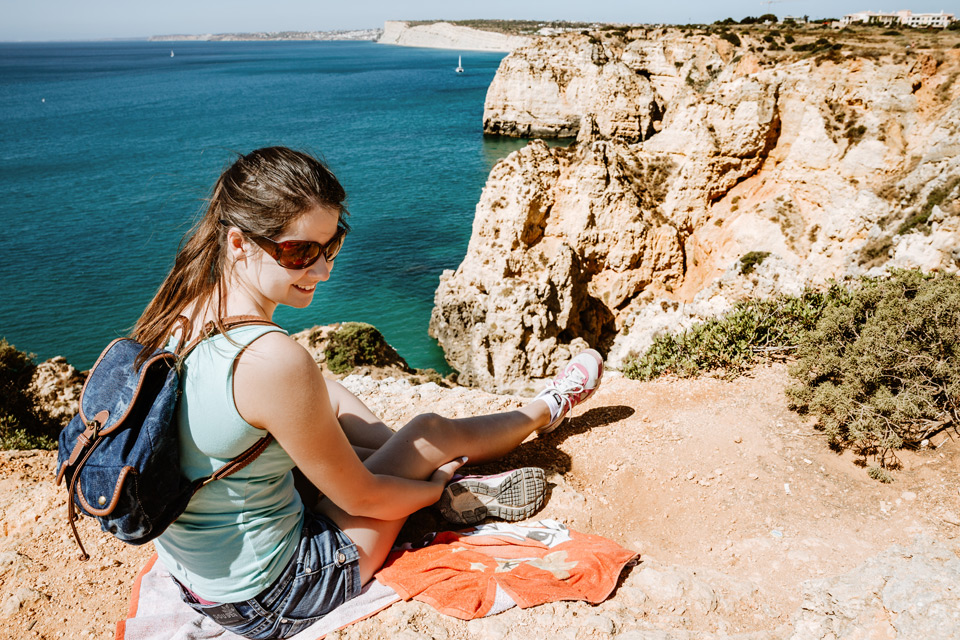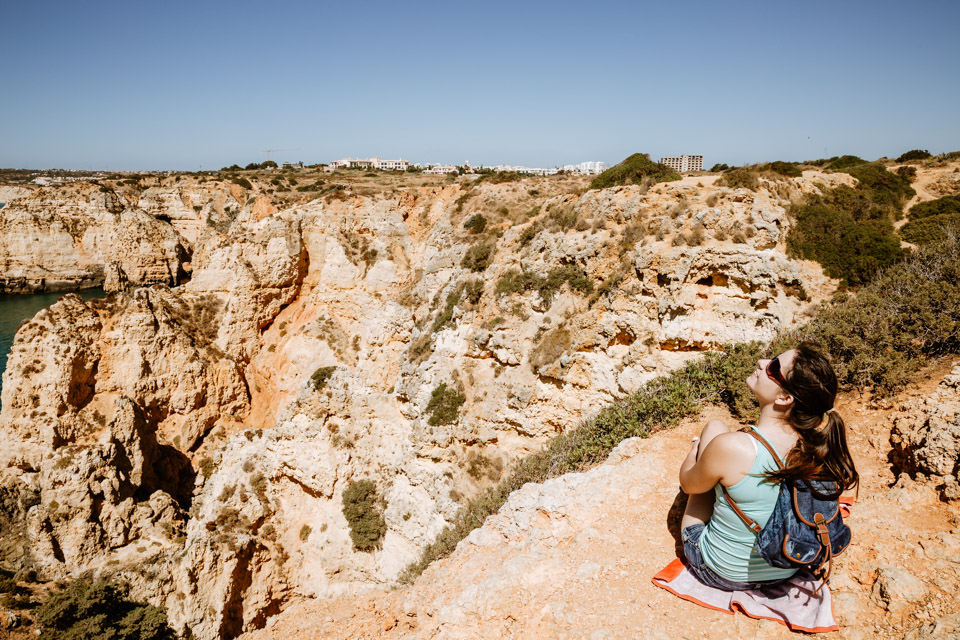 We move on. What can I say … the views are wonderful. Every now and then we stop and take pictures. I leave you with photos.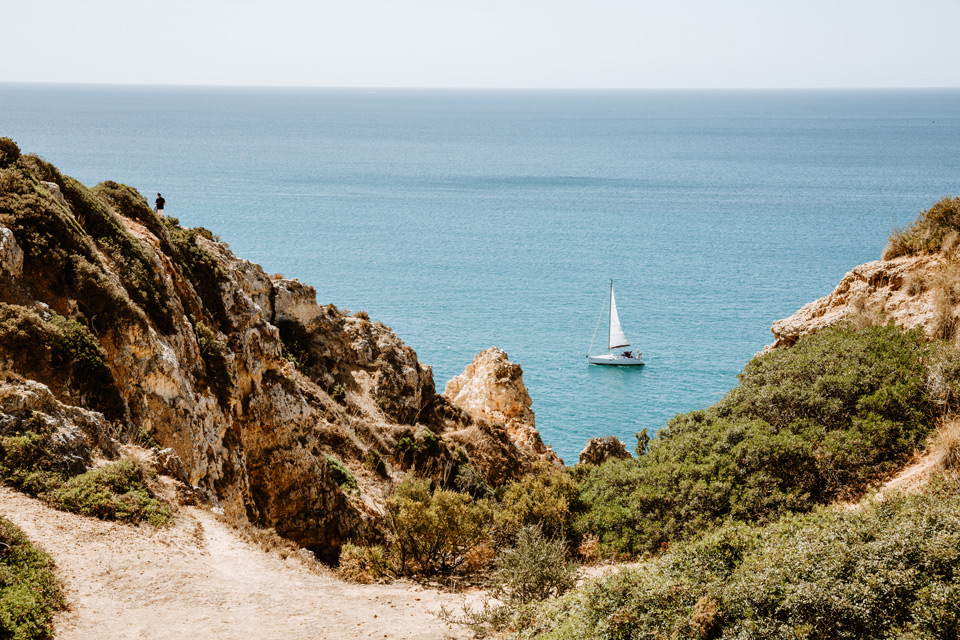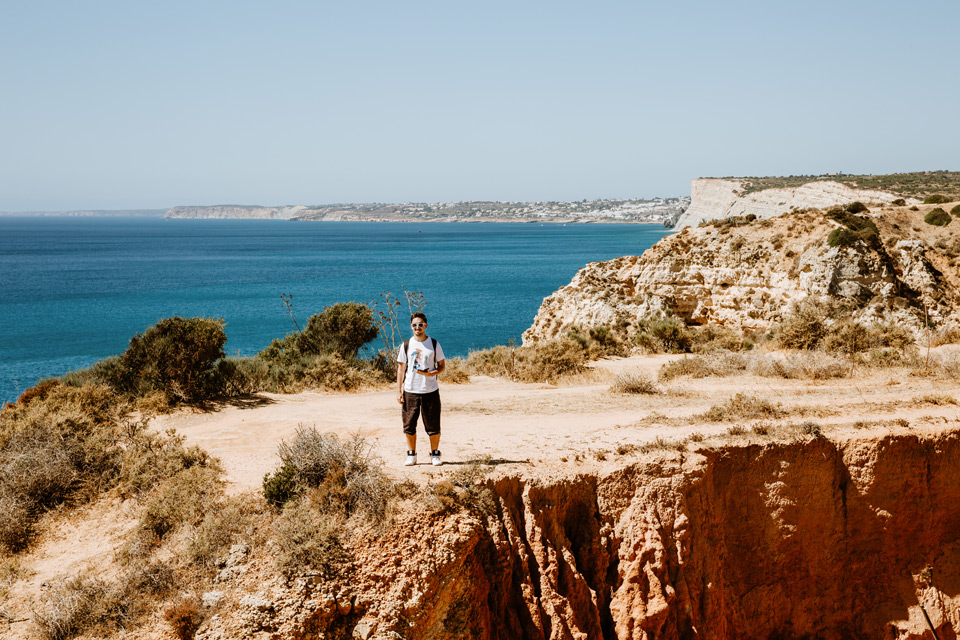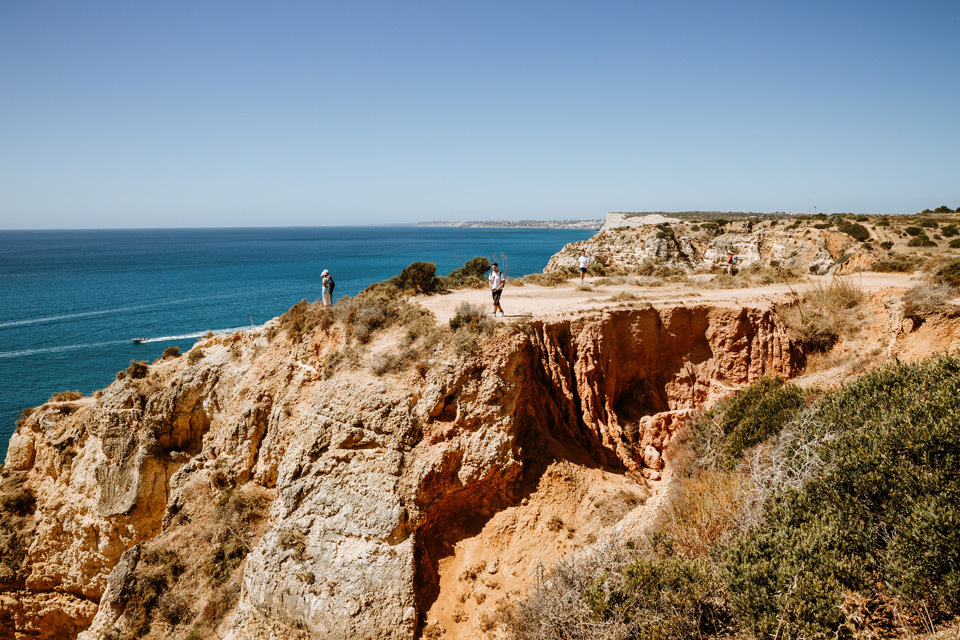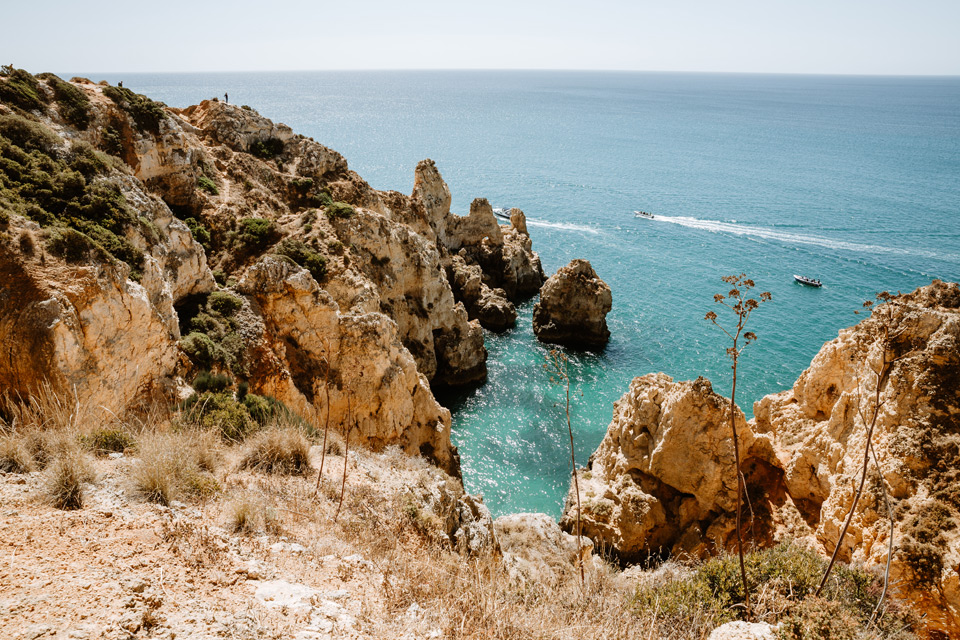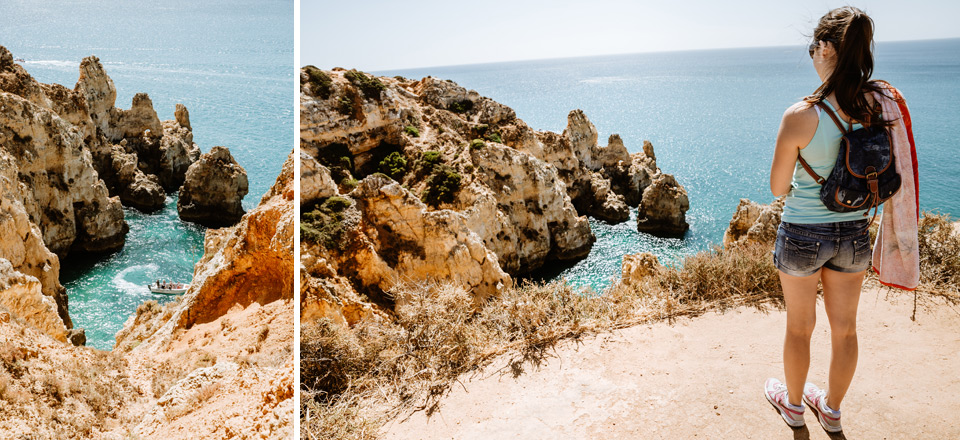 A hidden bay among the cliffs
We notice the bay hidden between the rocks. We wonder whether to go down because it looks heavenly. However, we have a different plan for today, so we decide that maybe another time. The right decision – a bit further you can see the path leading down and what it looks like. A boy and a girl are just coming down here, or rather trying to come down we can say. We look with a slight horror if they won't kill themselves by accident. However, it seems that they are not only ones that decided to go down to the beach, because there are several people on it, and there are no floating equipment around.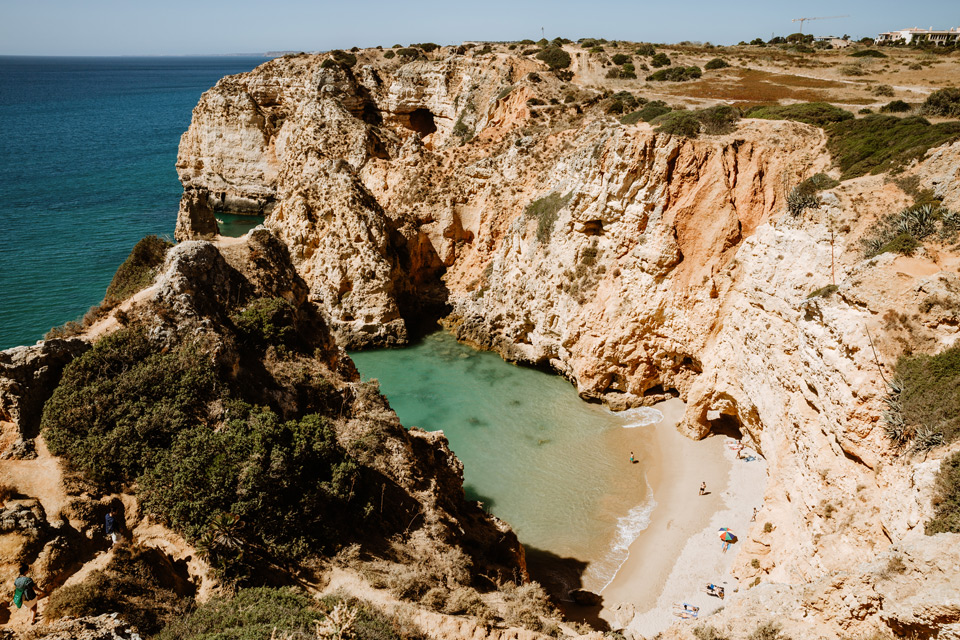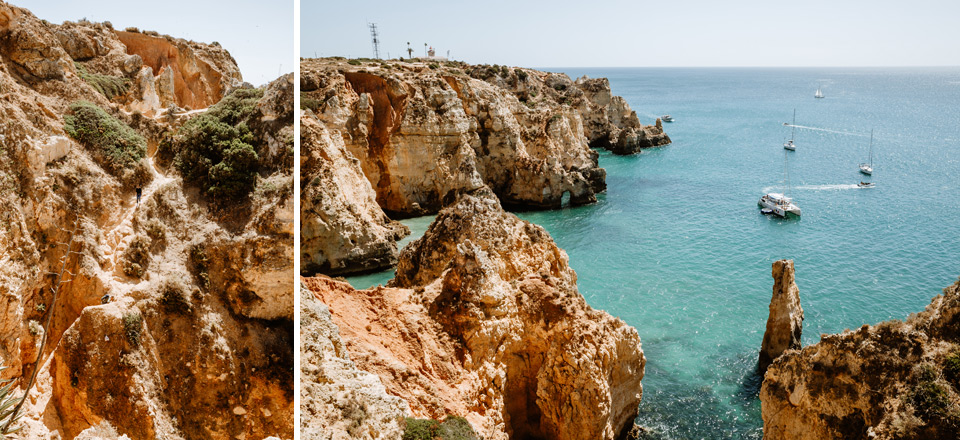 At this point, we are probably the first to pay attention to the ship on the ocean with people on board. I dream of such a cruise. I will tell you secretly that one day we will sail.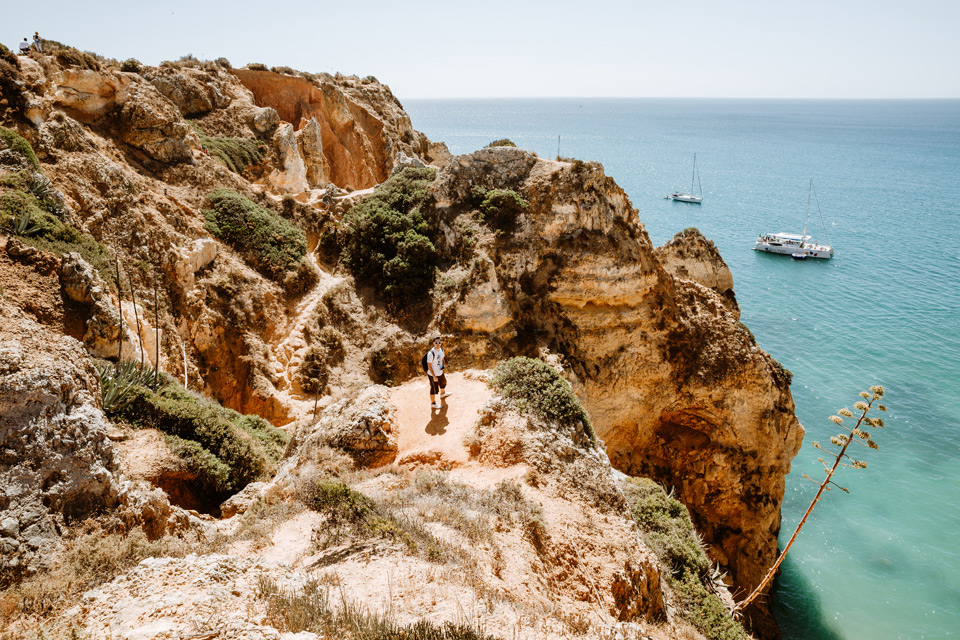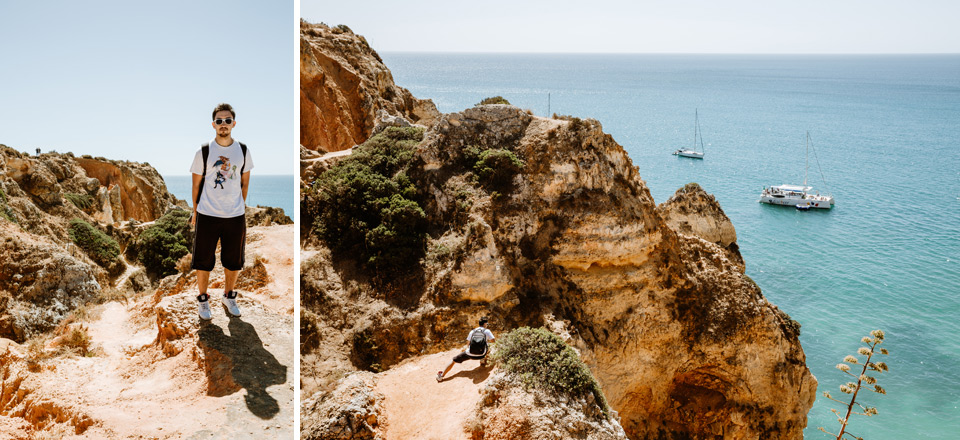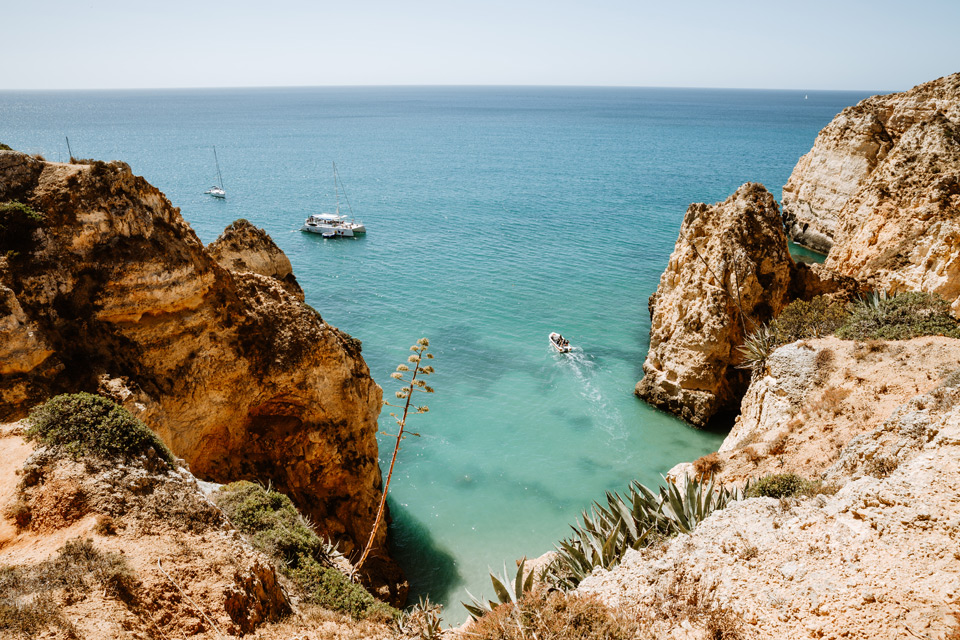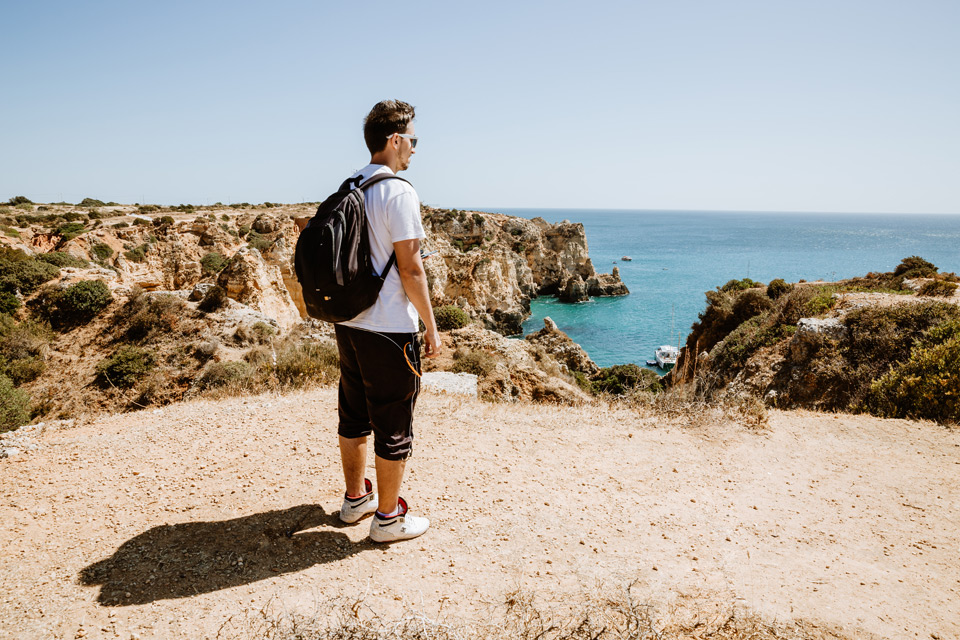 Views of Praia do Canavial and Porto de Mos
The lighthouse is already a long way behind us. The view of the beach in front of Porto de Mos-Praia do Canavial appears to us. It's beautiful. I like it a lot more than the other beach. I like orange rocks more than white ones.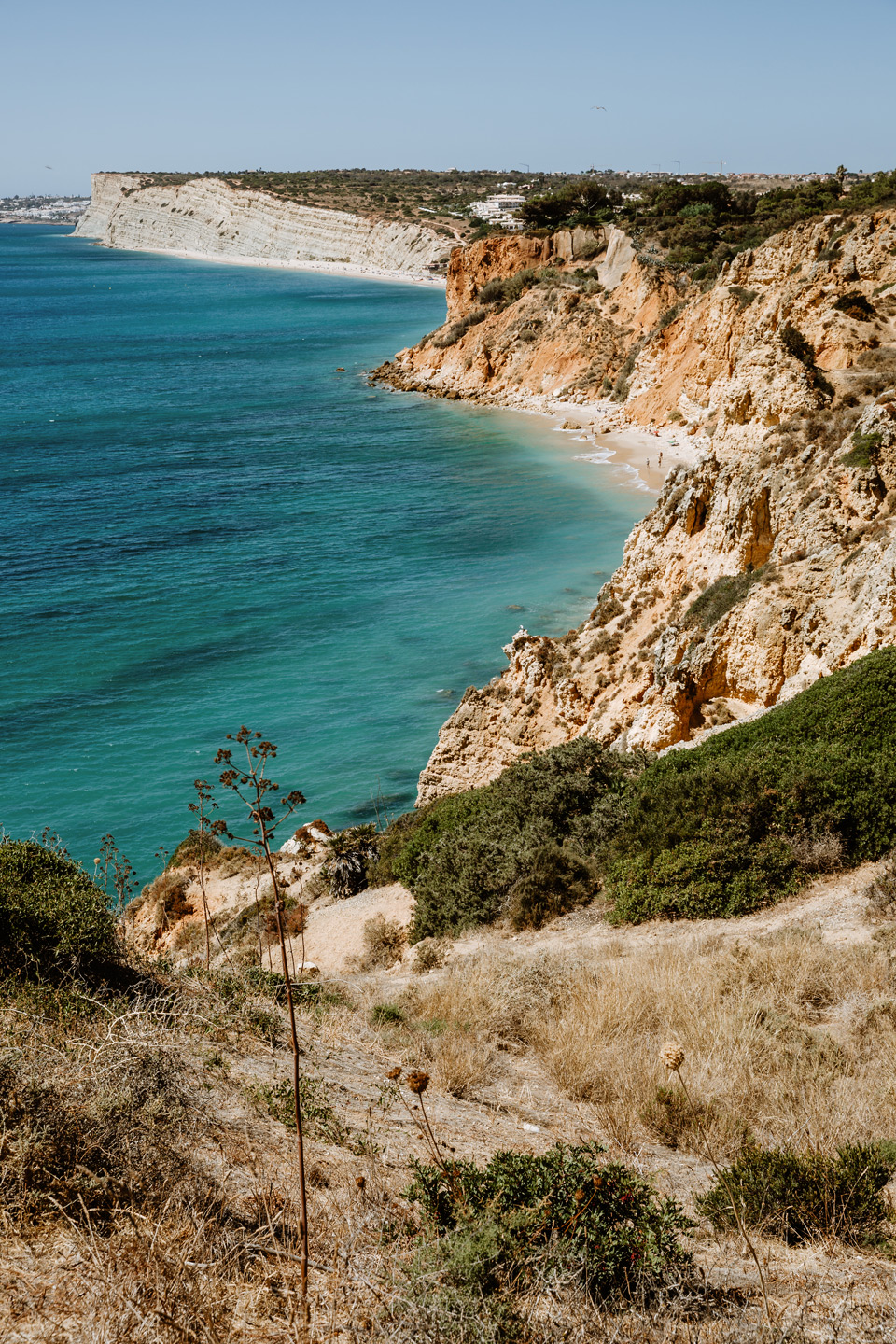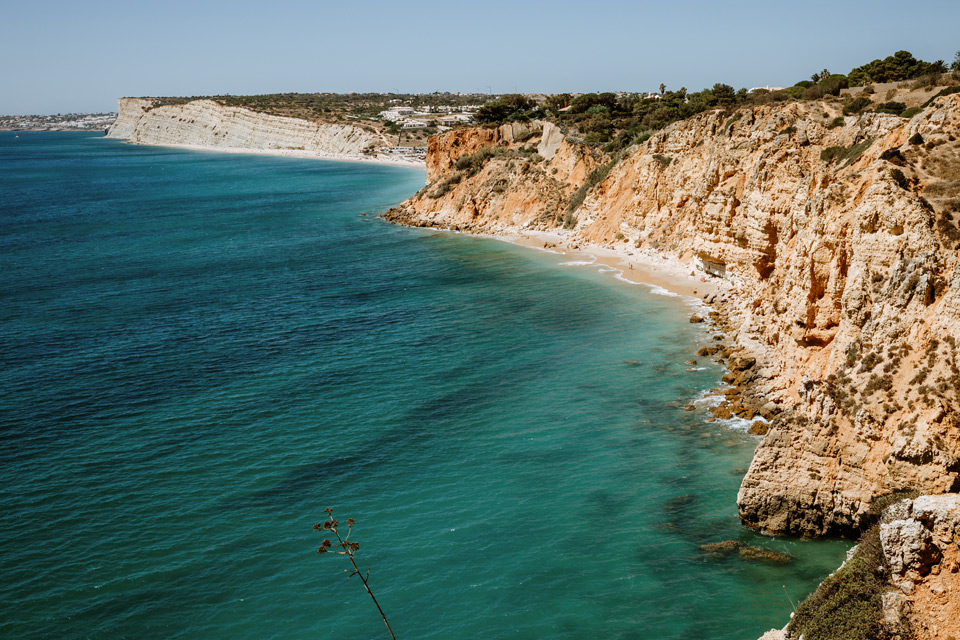 Quiet Lagos estate
The rest of the way seems problematic and I'm not sure if there is a descent to the beach at all. That is why we turn right behind some ruins and reach a peaceful Lagos estate. Wojtek claims that it reminds him of the district from the game GTA V.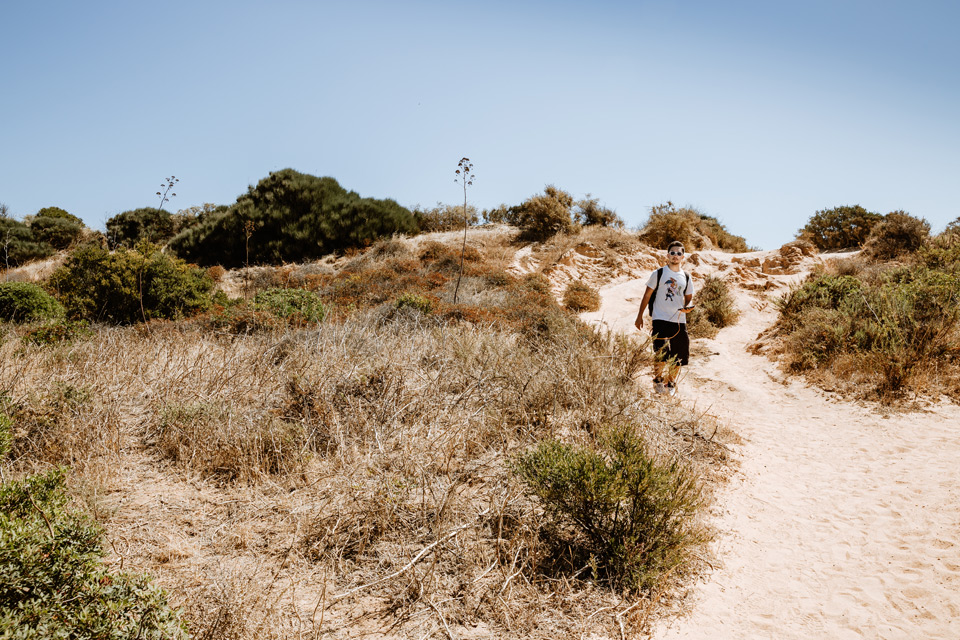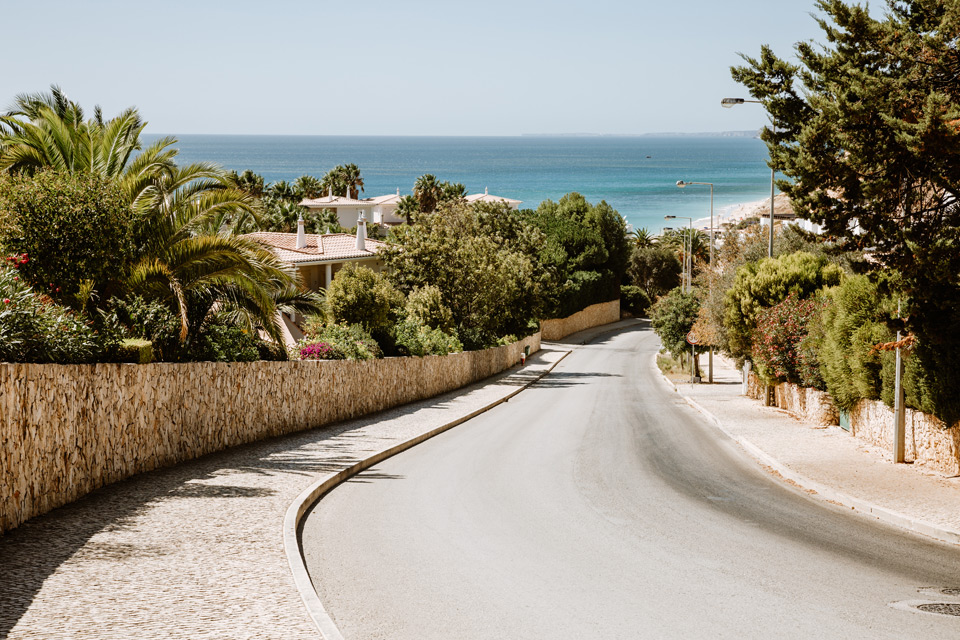 Lagos- Praia de Porto de Mos
We reach Porto de Mos Beach. There's a lot of people here, and the beach is like every beach… sand and water. Decision – we go to Praia do Canavial. However, we give up after some time and stop on the rocks. To reach Canavial Beach today, we would have to walk over the rocks. This is a bit uncomfortable and would take a long time. I read in some report that people were reaching Canavial walking along the ocean, but today or just at this hour (I don't know what it depends on) is a high tide. However, this does not spoil our moods, especially Wojtek, what can be seen in the pictures below.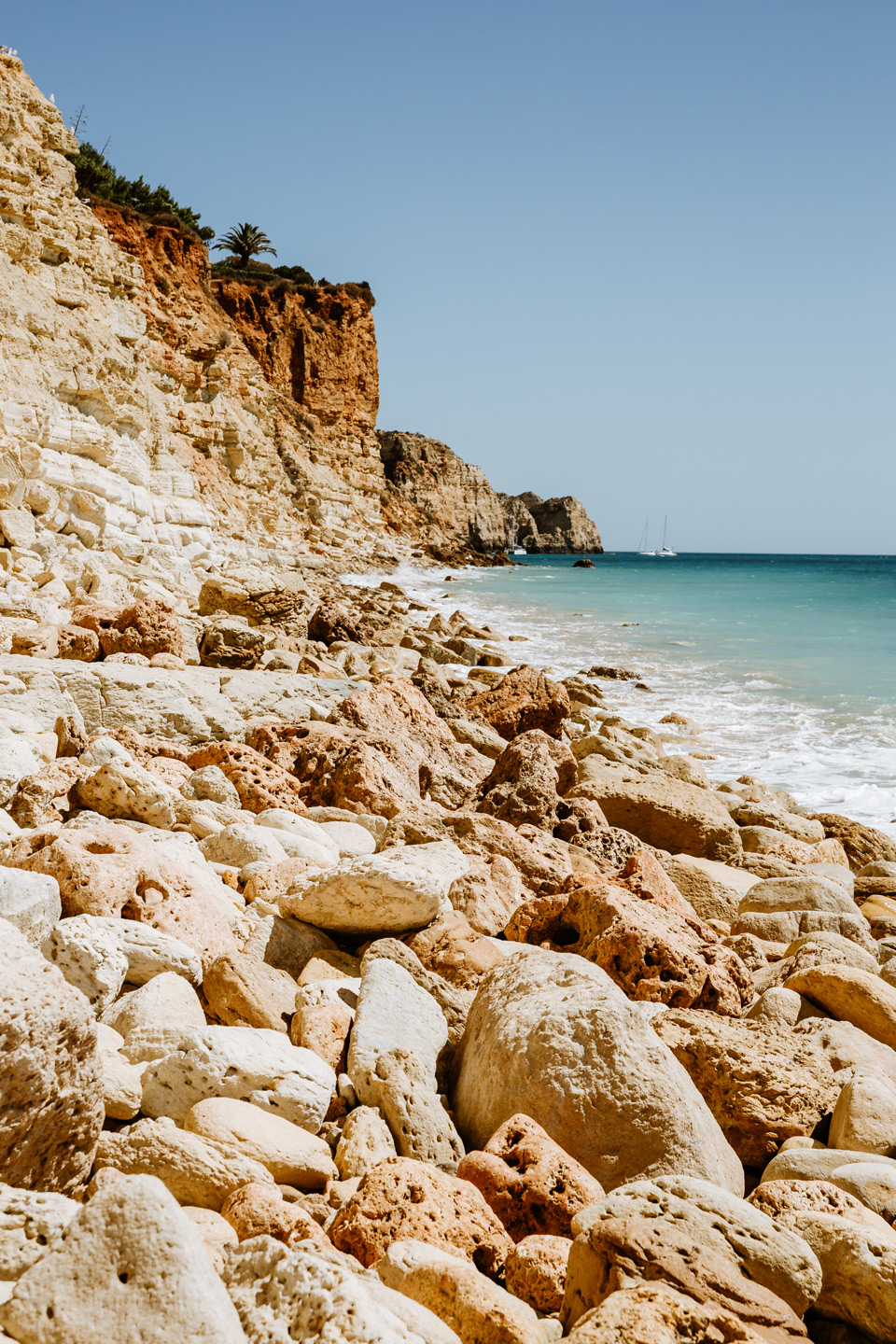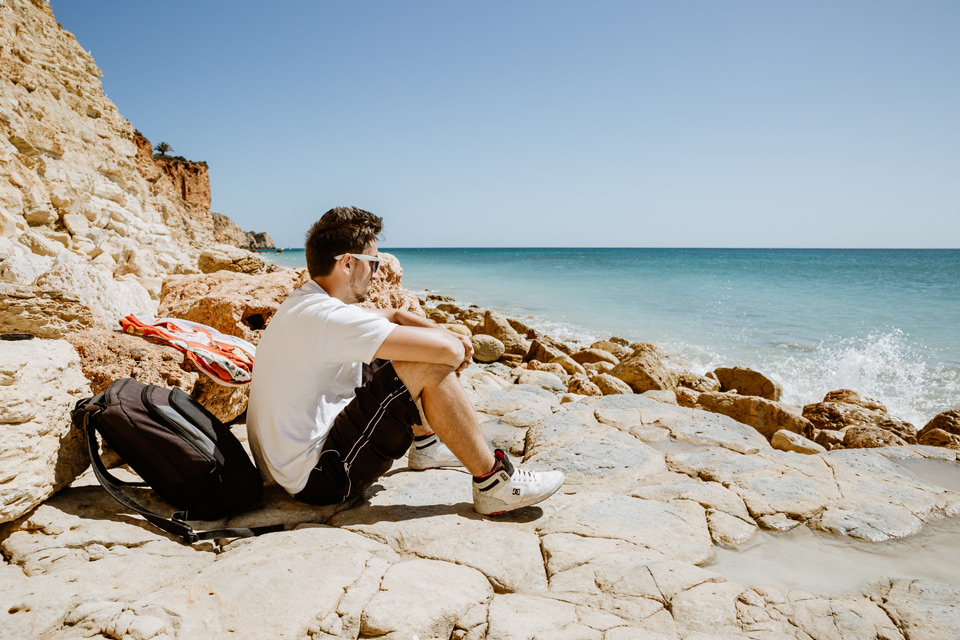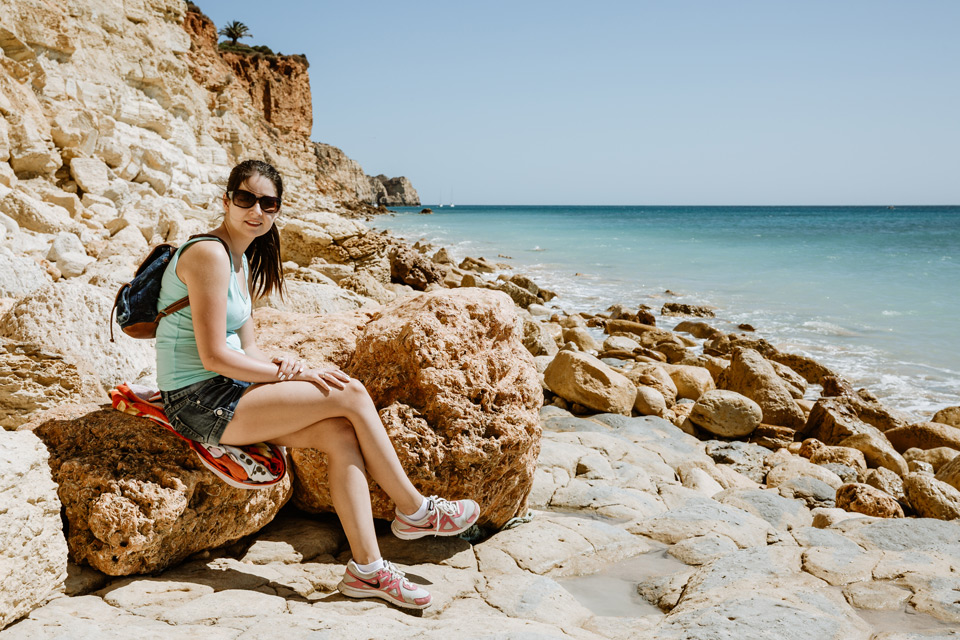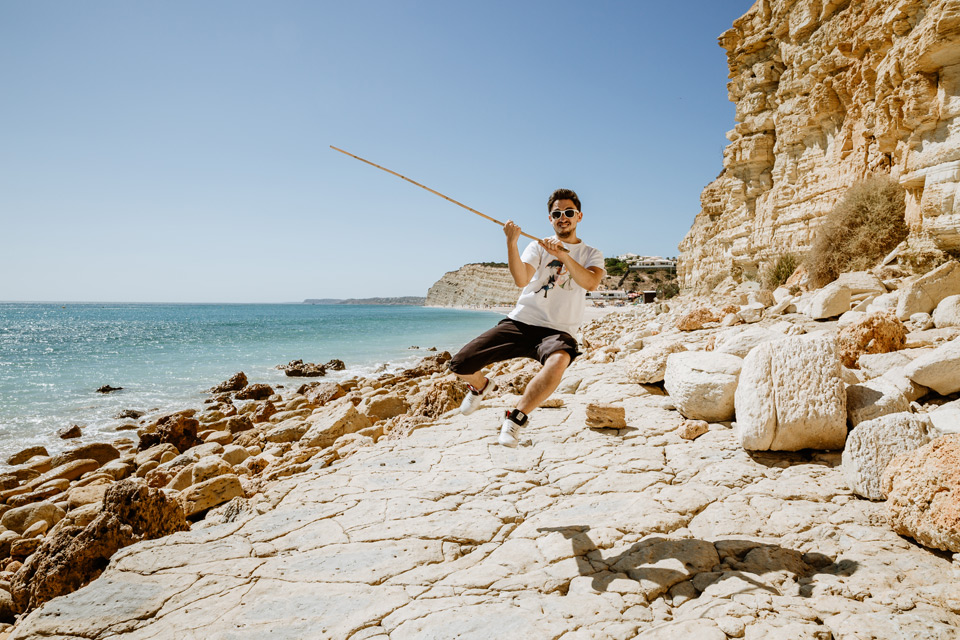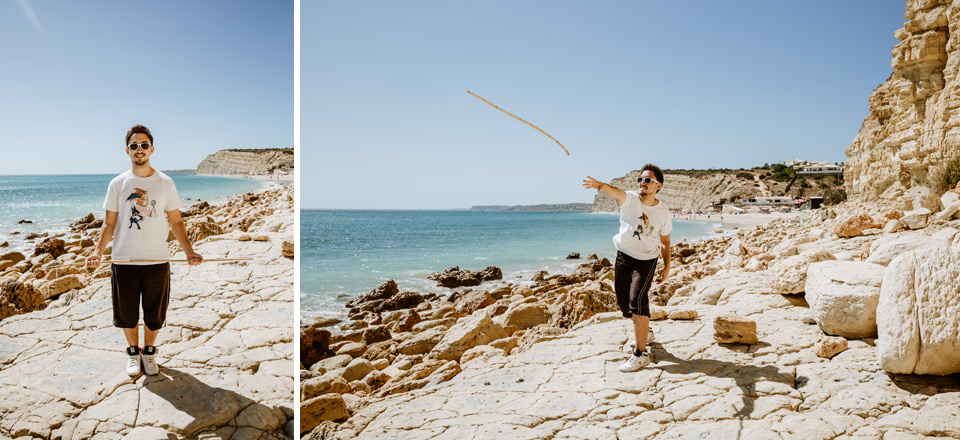 It's warm today so I want to cool down, that's why we're going to Porto de Mos. Besides, whether I like this place or not, photos must be taken. And here we have a bigger challenge, because it's hard to find satisfying frames.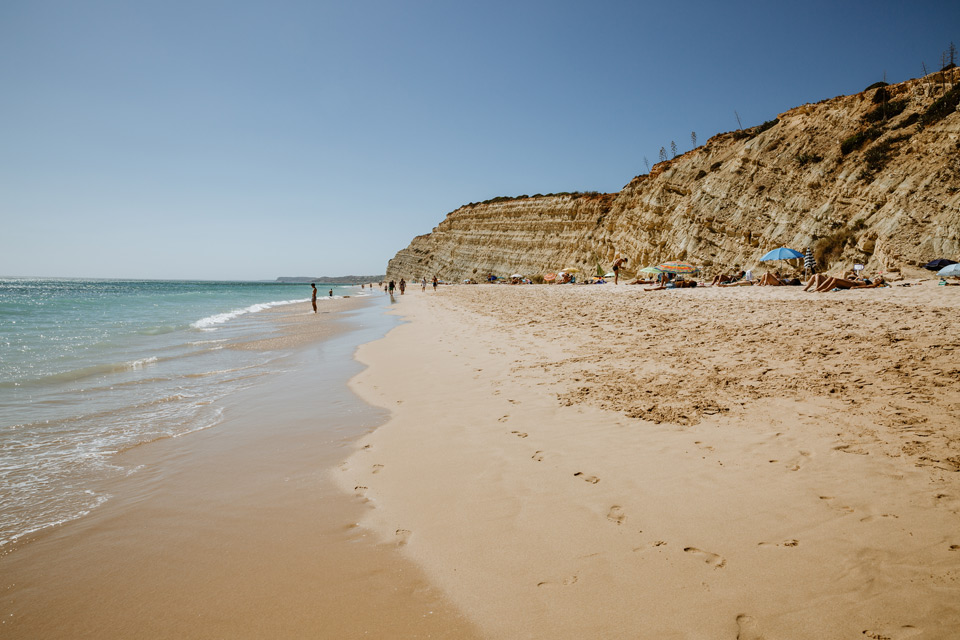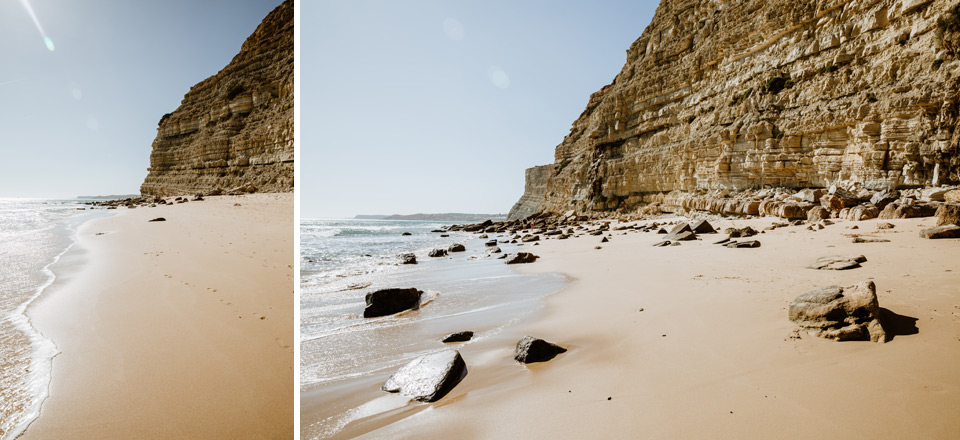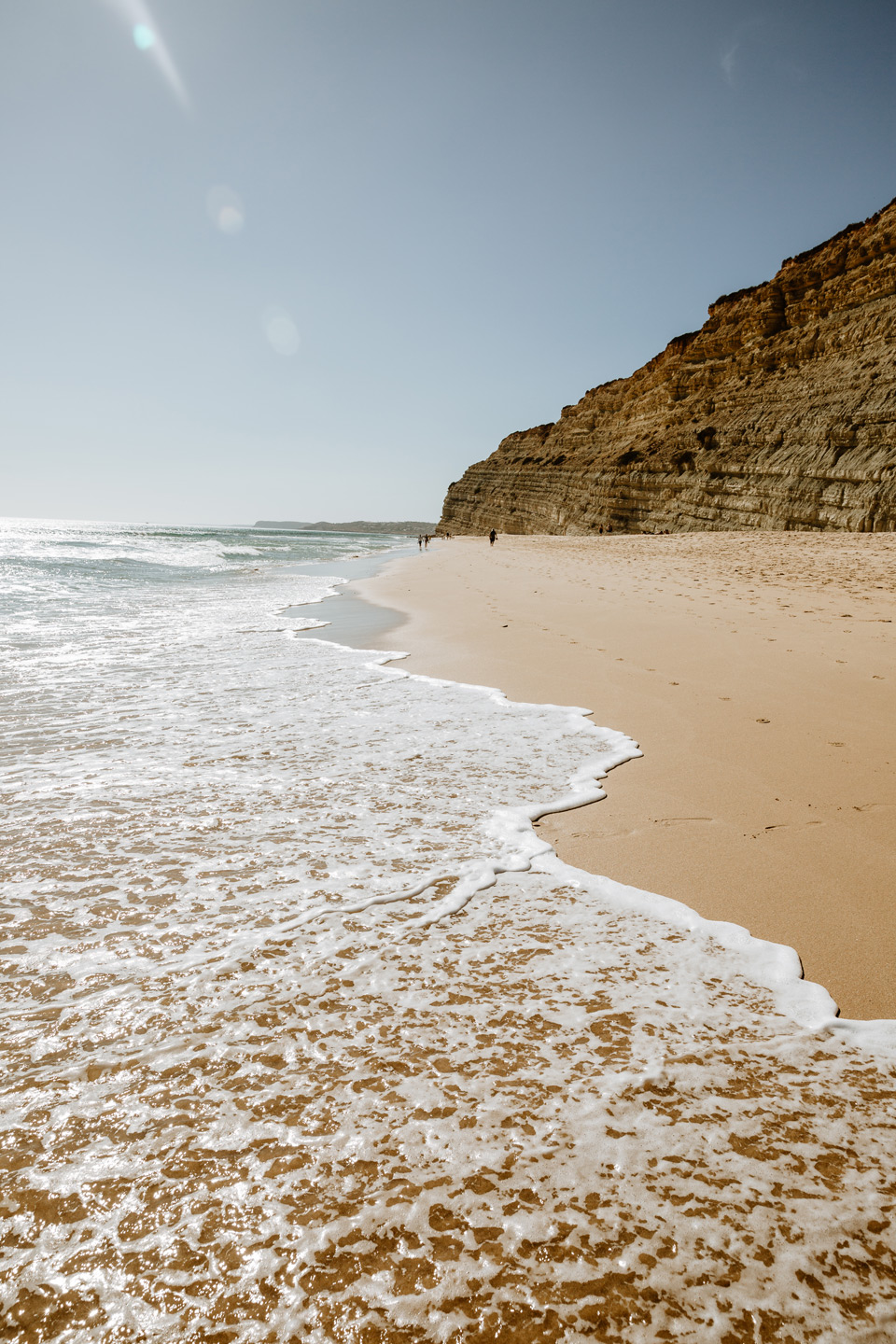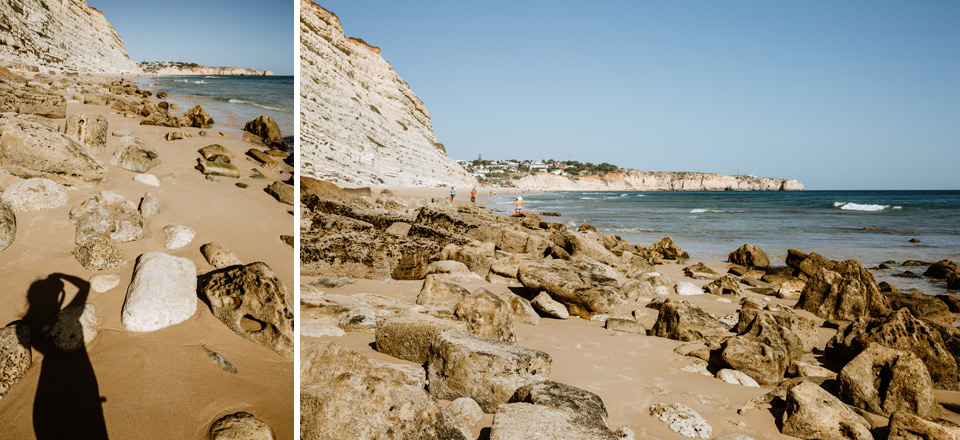 We spend a lot of time here and our stomachs start to growl. We come back the same way towards the lighthouse to the restaurant which we discovered yesterday. Along the way, we are witnessing a wedding outdoors. And what kind of outdoors! With such views, I would get married again. I took a few pics from behind the fence, but unfortunately we didn't have a lens with us that would be able to zoom in.
Evening at the cliffs in Lagos
We order sangria in the restaurant. I have the opportunity to taste it for the first time in my life. Pride! The fish we also ordered was tasty. I love seafood.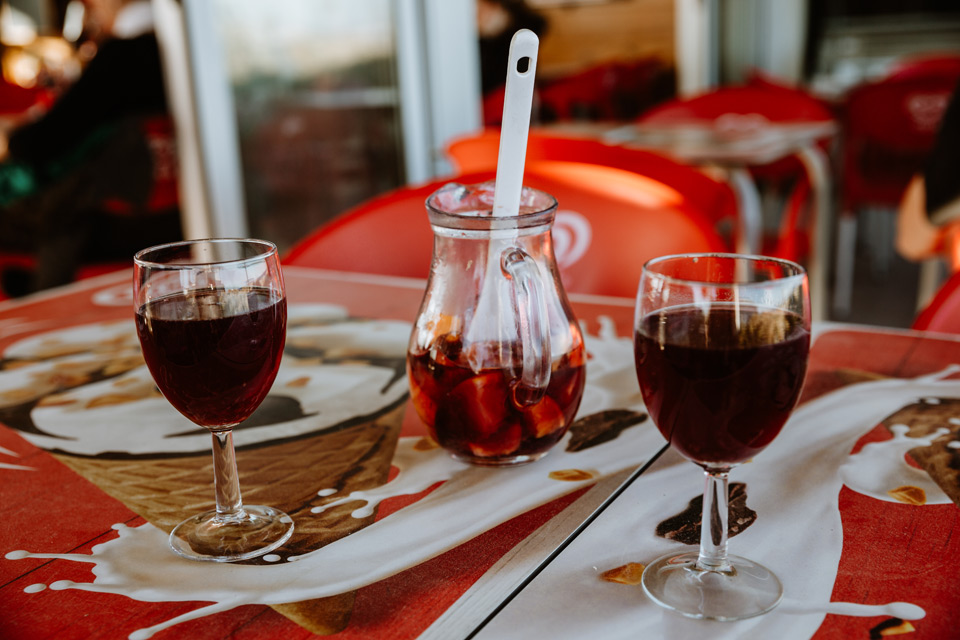 It gets cold and a stronger wind starts to blow. We don't have any covers, but in a moment it's sunset, we're right next to the cliffs, so it's a shame to go home. We can't let it go so we sit in our favorite seat and shaking with cold, admire the setting sun.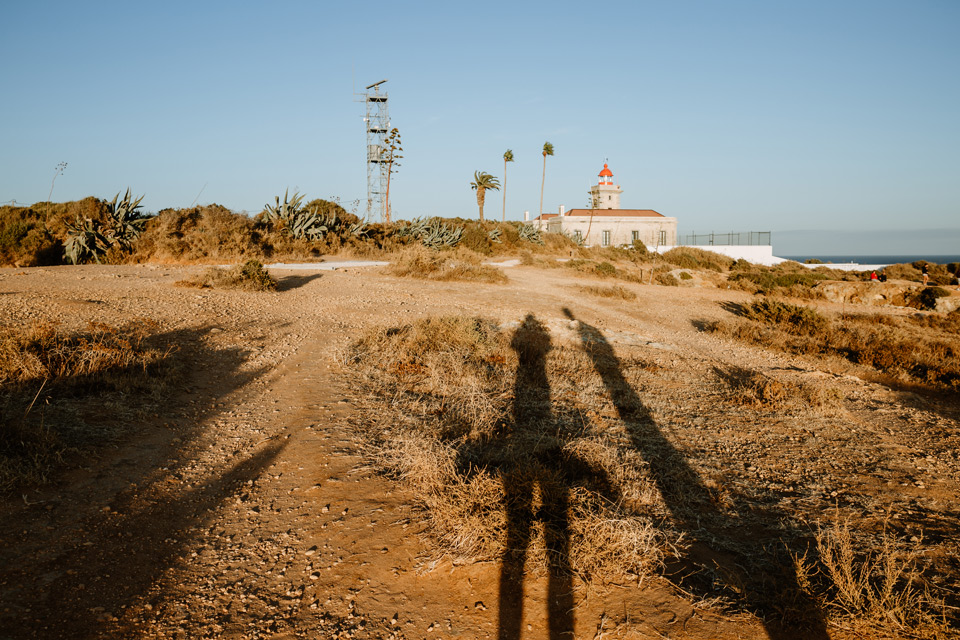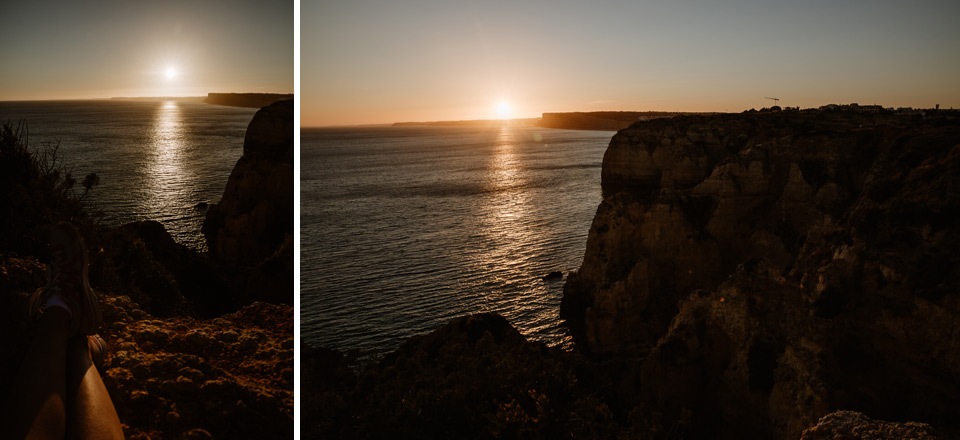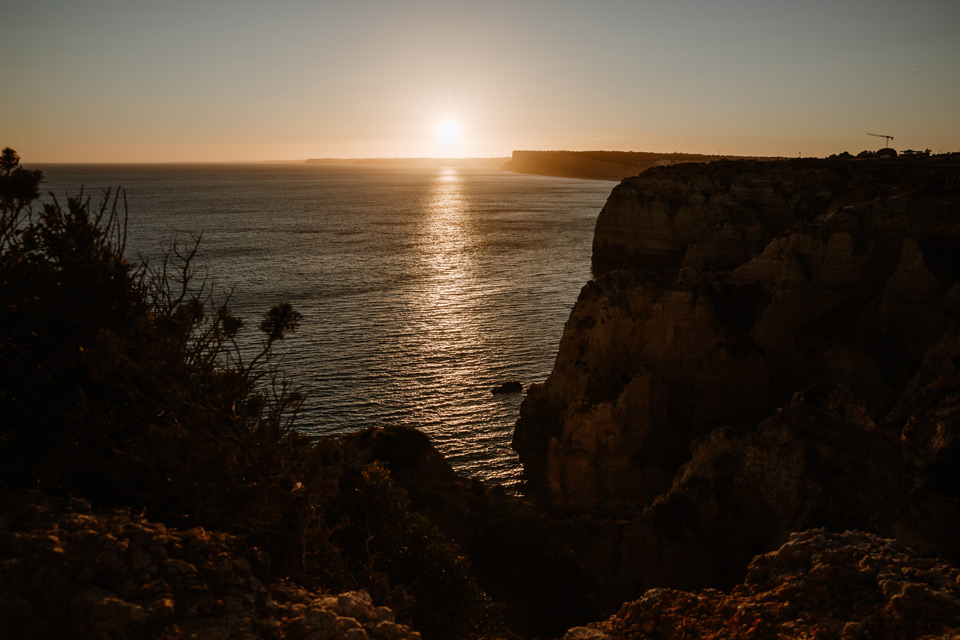 Now we can come back to the apartment. The next day, new adventures.
Thank you for reading the entry!
If you think it is interesting, we would be pleased if you leave a mark in the comment.
You will find more posts from Portugal here:
There are direct links to the next and previous episodes below.
All our travels: Travels
We also invite you to our Instagram and Facebook fanpage, where you can be up to date with all our travels.
See you later! 🙂