Malta is a tiny country located in the Mediterranean. Every year, it's visited by a lot of tourists from all over Europe. Low prices for flights and apartments on site are tempting. Is it worth visiting this island? Definitely yes. In the post we will show you the most beautiful places in Malta that we were able to see. At the end we will also present a proposal for a weekly tour of Malta. The order of attractions shown is the same as our order of sightseeing.
Bugibba
Bugibba is one of the most tourist destinations on the island. If you want to buy some souvenirs, postcards or fancy something to eat, get to Bugibba. You can also take a short walk and see views of the St. Paul Islands.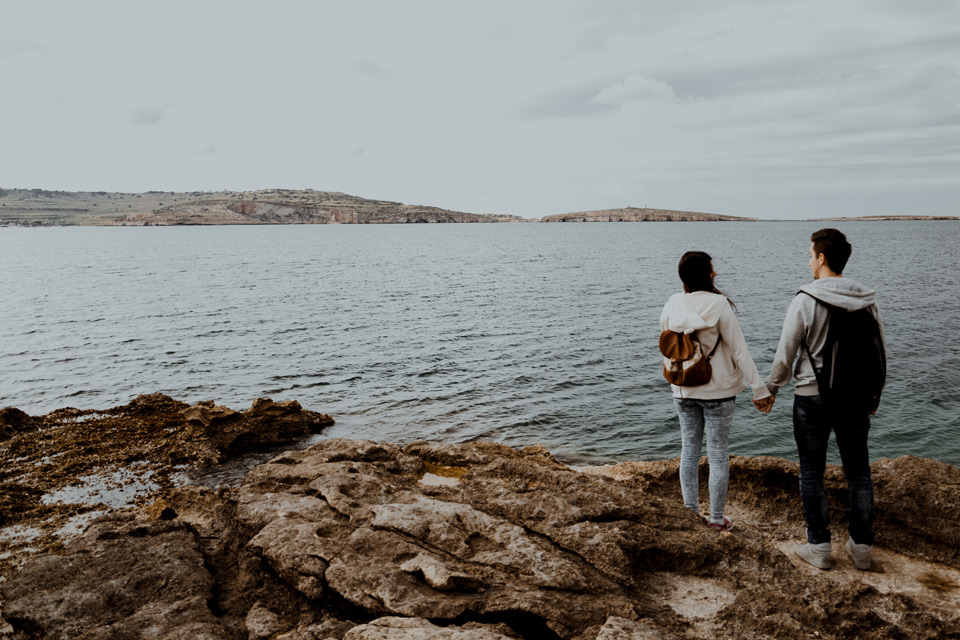 A detailed report and photo gallery of the first day in Malta: here.
Mosta
In this city you will see the most interesting monument on the island of Malta, that is Rotunda – the Church of the Assumption of the Mother of God. It's clearly visible even from an airplane because it has one of the largest domes in the world. Beautiful architecture and great interior attract many tourists. While visiting the church, it is worth taking a walk around the streets of the city.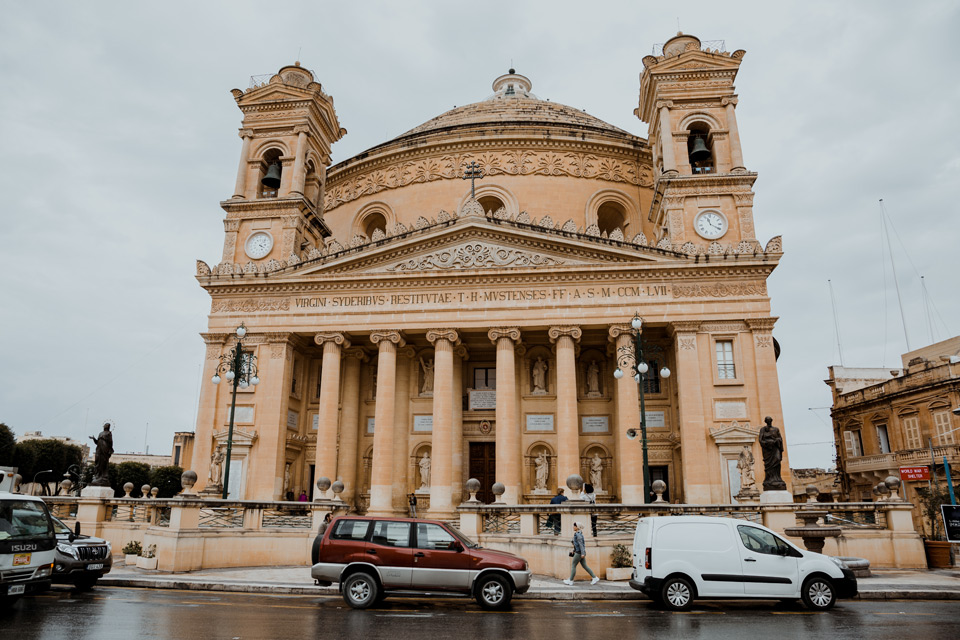 Mdina and Rabat
Mdina is in my opinion the most climatic town in Malta. However, certainly not the most peaceful, despite the fact that it's called the "city of silence" – even out of season many visitors here. In Mdina, it's worth walking around the ramparts, look at the square at St. Paul's Cathedral and visit the smallest, most charming streets. There are several restaurants and cafes in the town, but it's hard to find places in them. You will probably meet the most people in pubs by the observation deck. The terrace is an interesting attraction because you can see views of a large part of the island from it.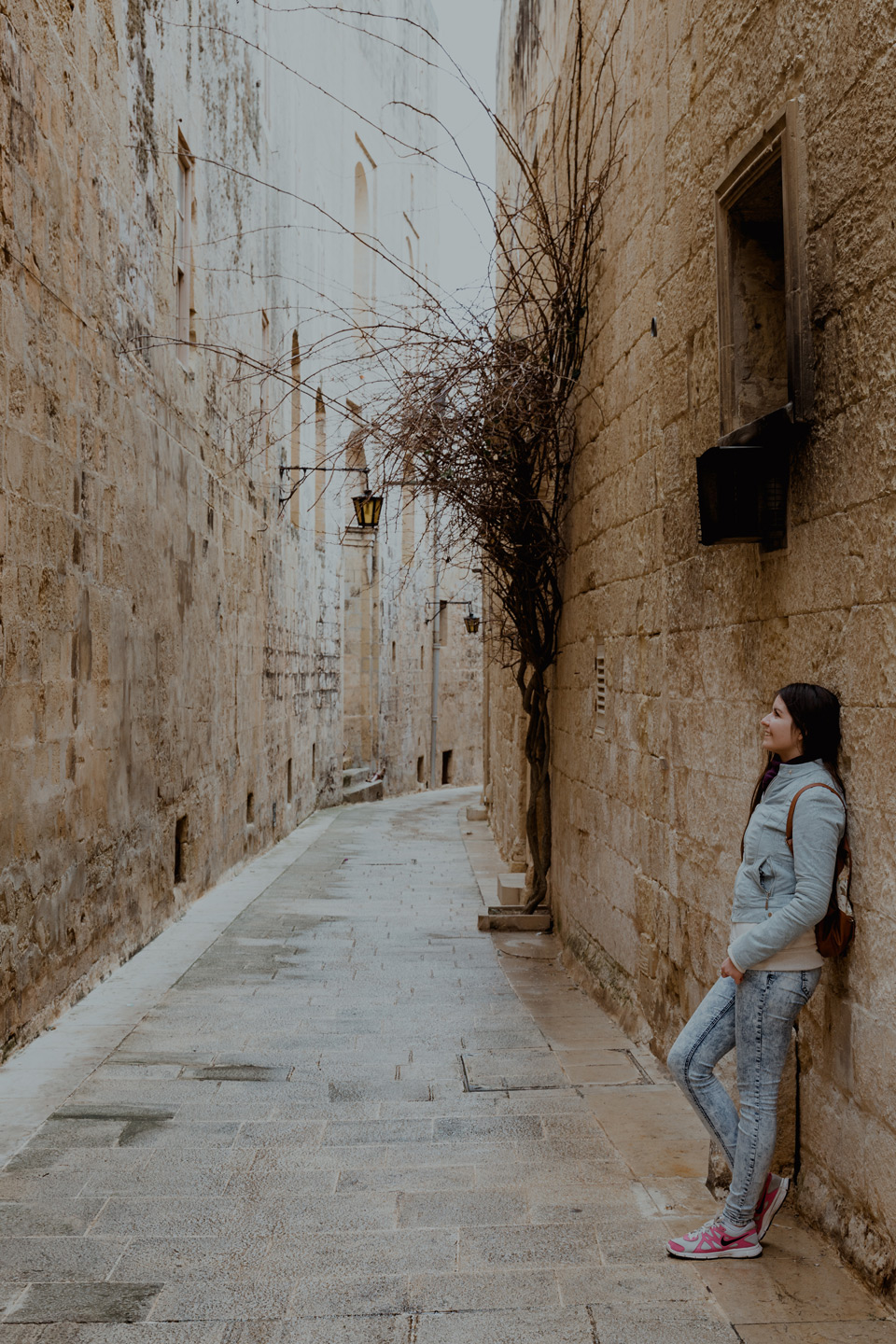 It's also worth visiting the neighboring city of Rabat. It's slightly less interesting than Mdina, but worth spending a while. You will find churches here, characteristic Maltese balconies and a few narrow, pretty streets. A recommended place to visit in Rabat is the St Paul's Catacombs.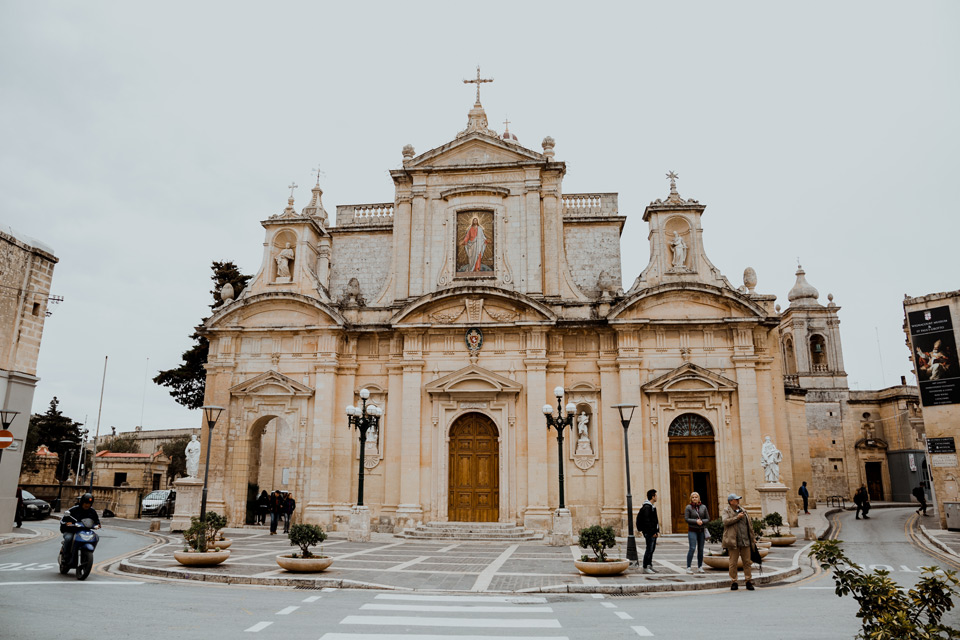 DINGLI CLIFFS
In the south of Malta are the cliffs of Dingli. They are much less amazing than the ones we saw on Gozo, but still a little different. The area is more wild, unfortunately a little neglected. You have to try a little to find a good viewpoint. Most tourists visit the cliffs only next to the Chapel of St. Mary Magdalene in Dingli. From there you can hardly see the rocks at all, so such people are a little disappointed. The best views are from the place, which lies about a kilometer from the chapel, marked as "Dingli view point" on Google maps.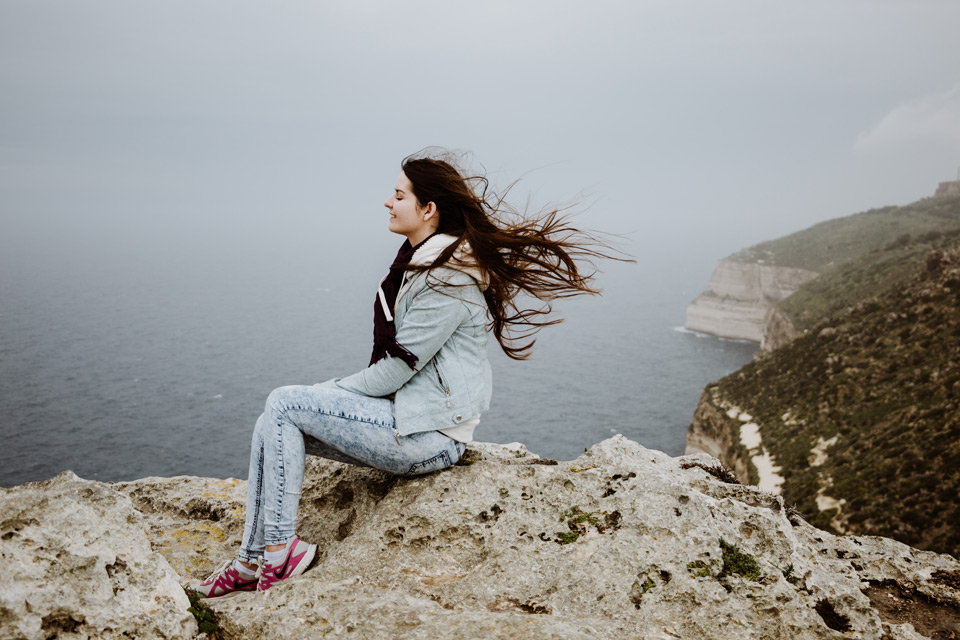 GHAR LAPSI DIVESITE
Ghar Lapsi Divesite is a small bay in the south of Malta. In March it was completely empty, so we could admire beautiful views in silence. Our peace could be disturbed only by huge and loud waves. In summer, Ghar Lapsi is a great place for swimming and diving. It's also worth taking a walk around the area and see the bay from above.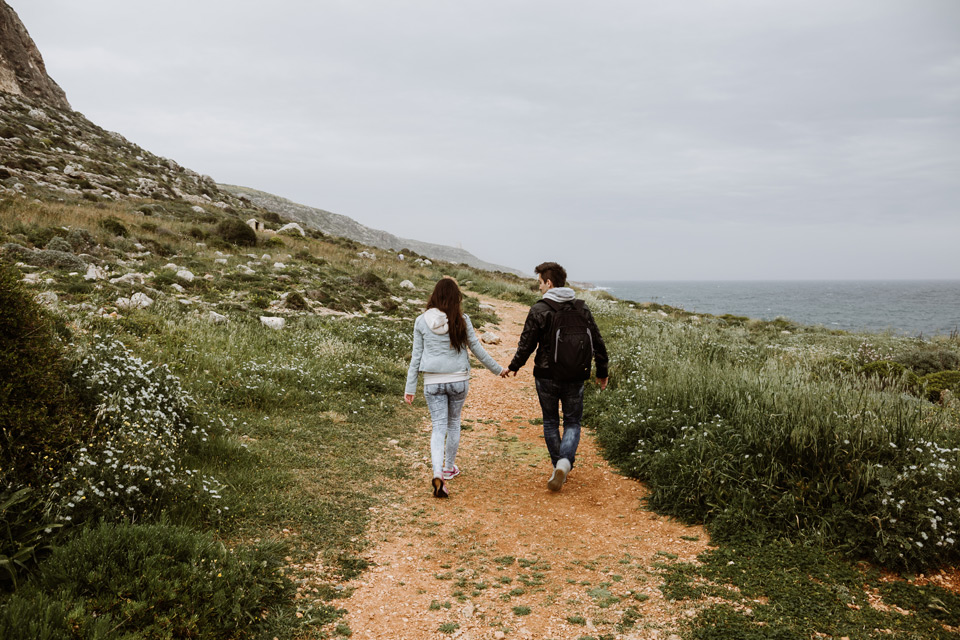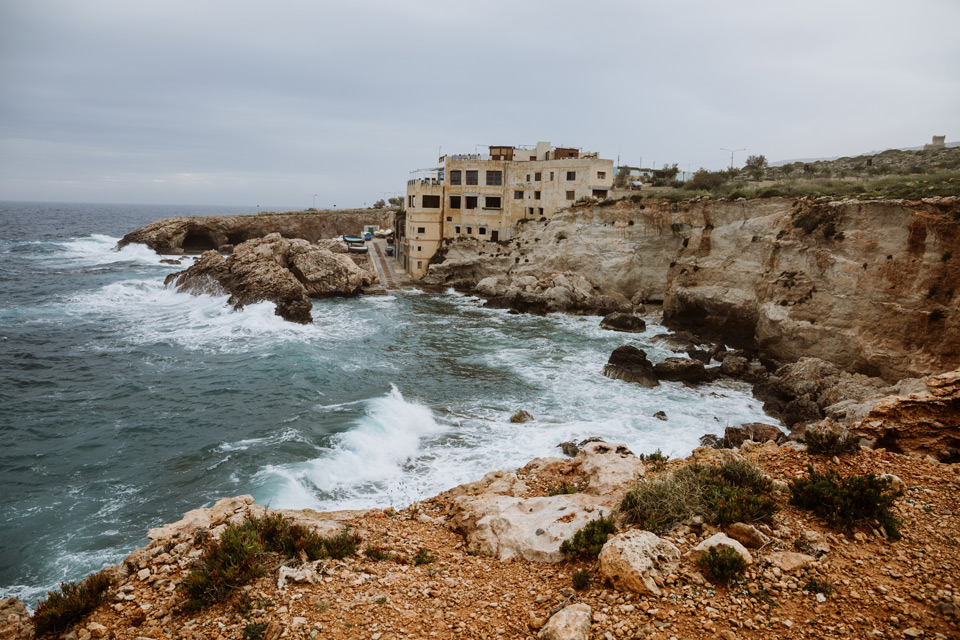 ST. JULIAN'S AND SPINOLA BAY
St. Julian's is such an entertainment center of Malta. There are plenty of hotels, restaurants and clubs here. It's worth walking around the shore of Spinola Bay. It's best to do it in the evening, when the city is brightly lit and colorful boats are slowly swaying on the water.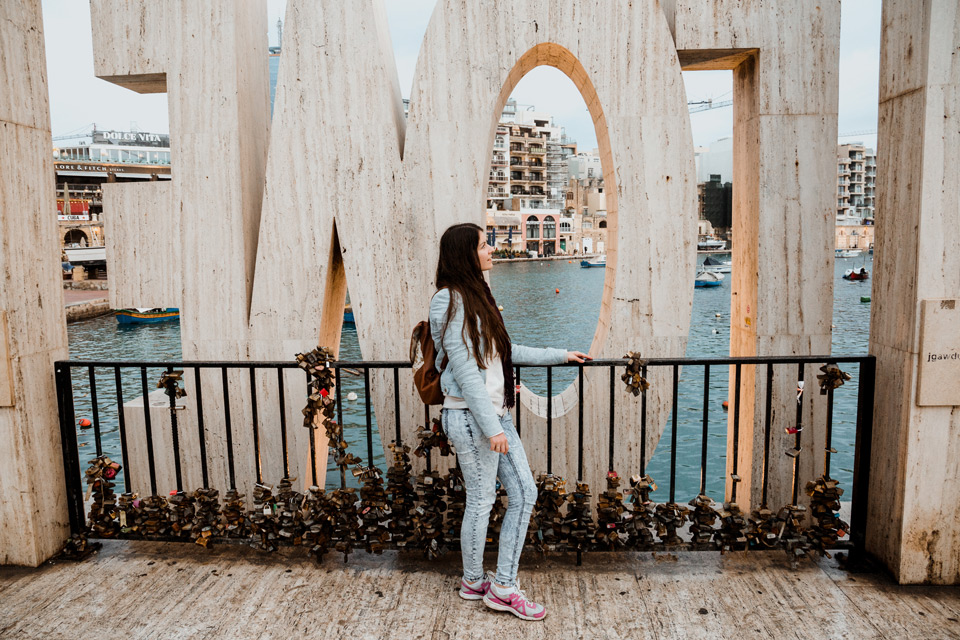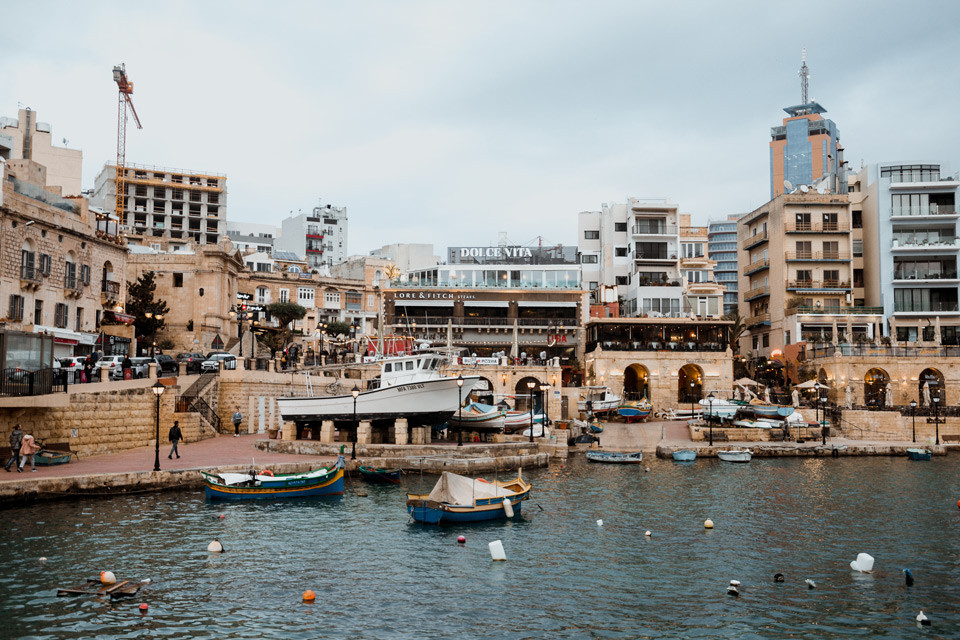 A detailed report and photo gallery of the second day in Malta – Mosta, Mdina, Dingli Cliffs, Ghar Lapsi Divesite and St. Julian's Bay: here.
Blue Grotto
Blue Grotto is a very charming place in Malta. It's worth stopping at the parking lot at the viewpoint and see the beautiful cliffs from above. Later, we recommend going down to the bay and see the rocks up close. If the weather is nice, buy a boat trip and take a trip to see Blue Grotto from a different perspective. Apparently it's best to go here in the morning when the sun breaks into the cave and beautifully illuminates the water.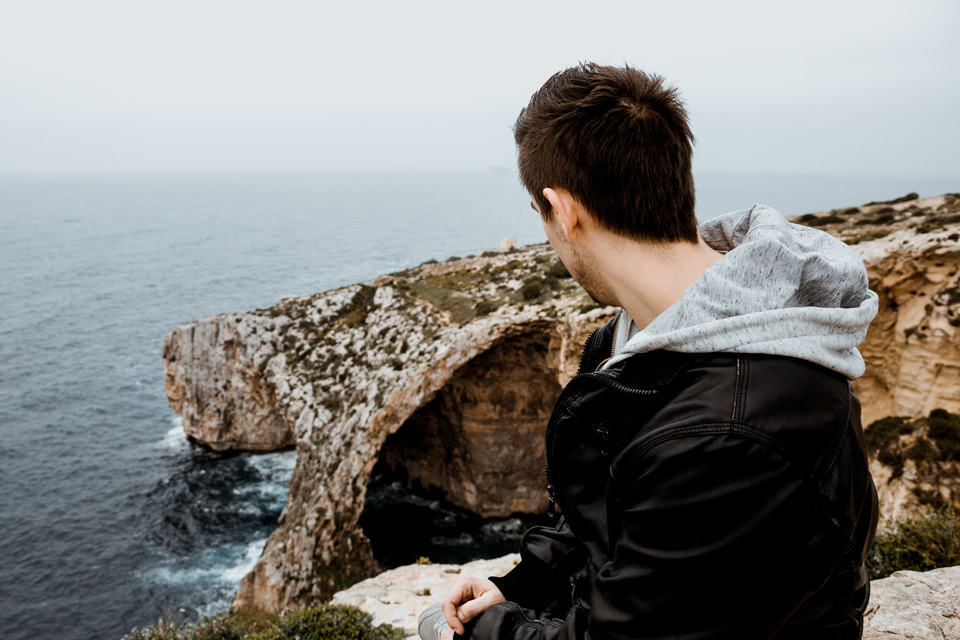 Marsaxlokk
Marsaxlokk is a pearl of Malta that you can't miss. The town is located by the sea and is distinguished by the fact that there are a lot of colorful boats called luzzu on the water. Many people associate Malta with this place. It's worth walking here along the fishing port and eat fresh fish in local restaurants. Watch out for sundays, because then the market takes place and a lot of people come to the village – you may have problems parking.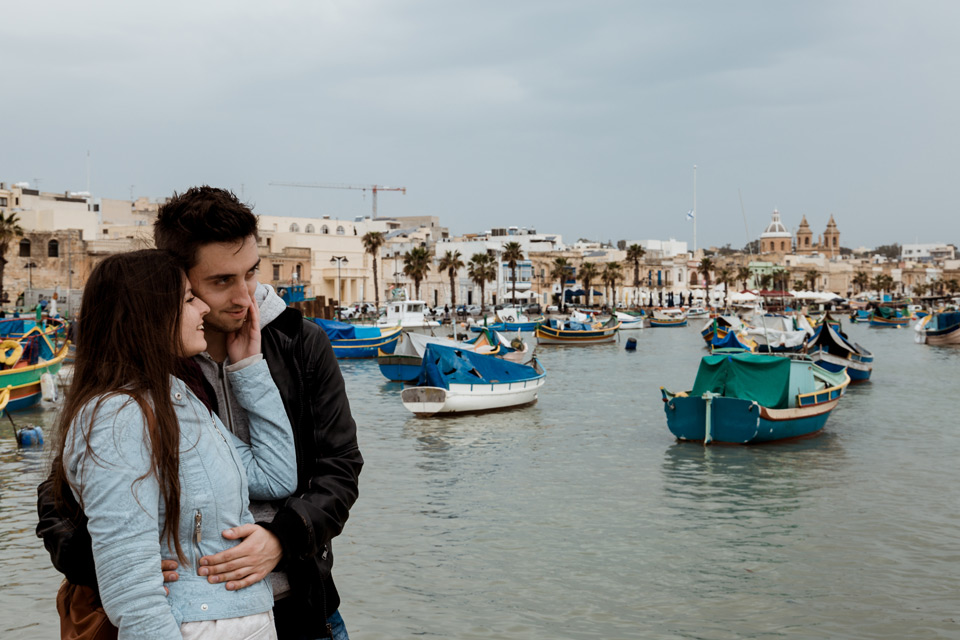 St. Peter's Pool
While visiting Marsaxlokk, be sure to visit St. Peter's Pool. This is a little-known, but beautiful attraction of Malta. In the summer, many people come here – spreads towels on the rocks, jumps into the water and swims in the "pool". It is empty here out of season and the climate is completely different. You can't even get close to the shore, otherwise we'll probably be covered by a big wave. Around Peter's Pool is beautiful, hard to describe in words. It's best to look at the detailed report and look at the pictures.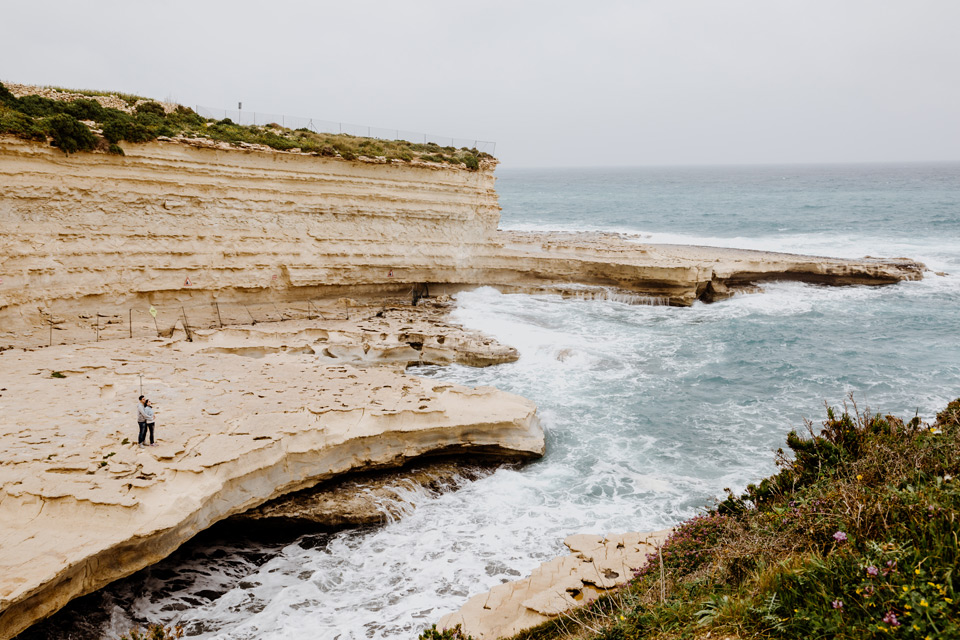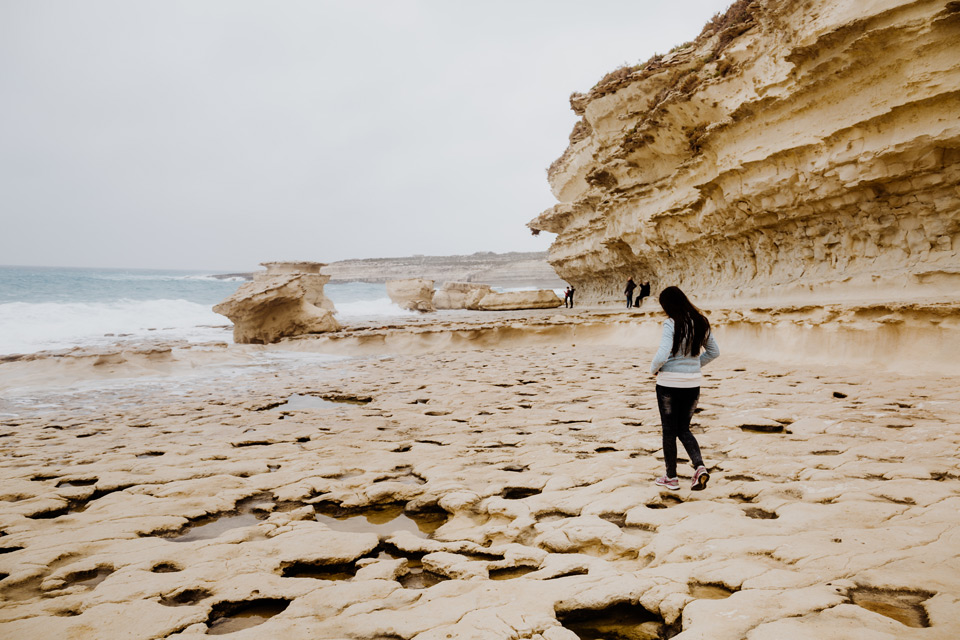 A detailed report and photo gallery of the third day in Malta – Blue Grotto, Marsaxlokk and St. Peter's Pool: here.
Valletta
You would probably go to Valletta even if I didn't mention it. I can only make sure that it's worth visiting. This is one of the most beautiful capitals in Europe. It's a good idea to devote more time to her so that you can walk around it calmly and look into the climatic streets. You will find here the most colorful balconies in all of Malta. The Upper Barrakka Gardens and Lower Barrakka Gardens are one of the most scenic spots in Valletta. You can see the Tri-City and Kalkara from them.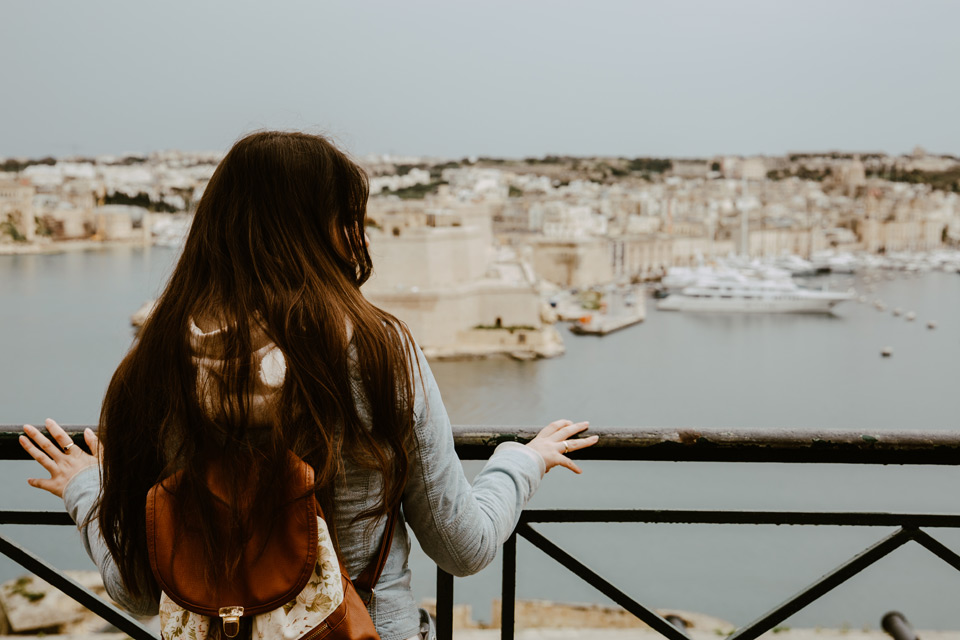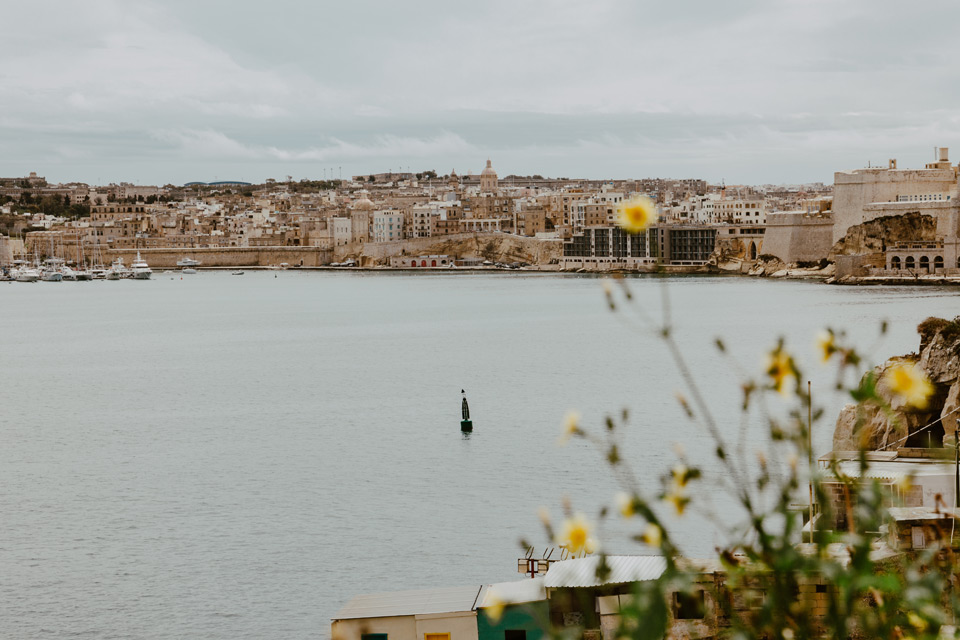 Birgu and The Three Cities
Birgu, and formerly Vittoriosa, is one of the three cities of the Three Cities. Other cities belonging to the Three Cities include Bormla (Cospicua) and Isla (Senglea). I saw only Birgu – in my opinion it looked the most beautiful from the vantage point in Valletta. It's a port city, but not only the port is interesting here. In Birgu, see also Fort Saint Angelo and stroll the streets of the city. Among the thicket of narrow streets you can find real pearls and really nice nooks.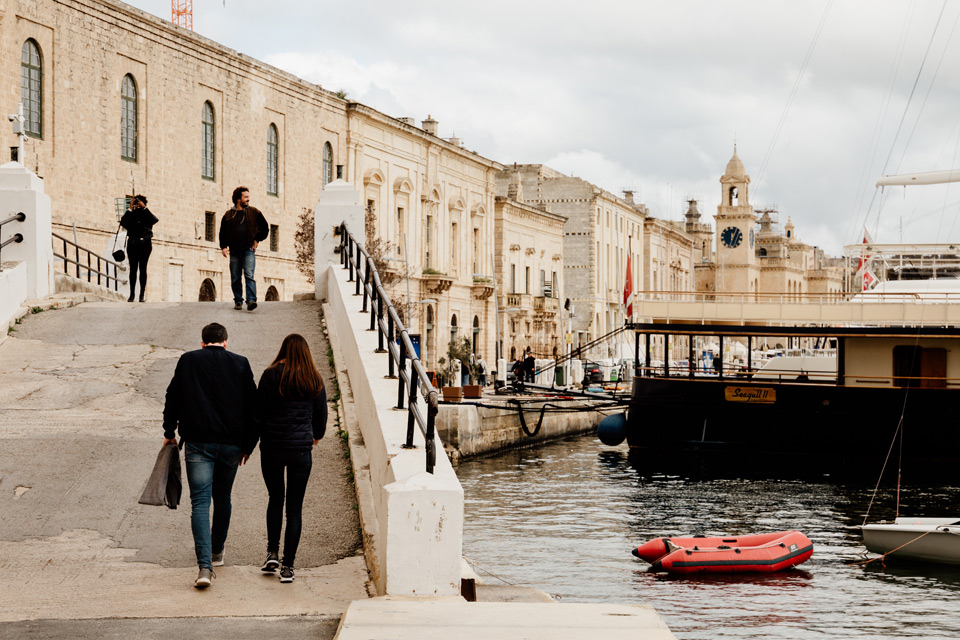 A detailed report and photo gallery from the fourth day of stay in Malta – Valletta and Birgu: tutaj.
Popeye Village
Popeye Village is a great place for a trip with children. It has the form of a village where the scenes for the movie "Popeye" were shot, and today it's an amusement park. The attraction also attracts adults. It's beautifully integrated into the cliffs and lies by the sea. You don't have to go inside or buy tickets to see the entire Popeye Village. A short walk from the parking lot you can take a look at the whole panorama of the town and the bay where Anchor Bay is located.
Golden Bay
When you are looking for a large, sandy beach in Malta, choose Golden Bay. The beach looks very nice, although it is a little commercial, and I don't like tourist places. In March, there were not many people on it, but in the season it can be crowded. There are many hotels in the area from which sunbathers will definitely come.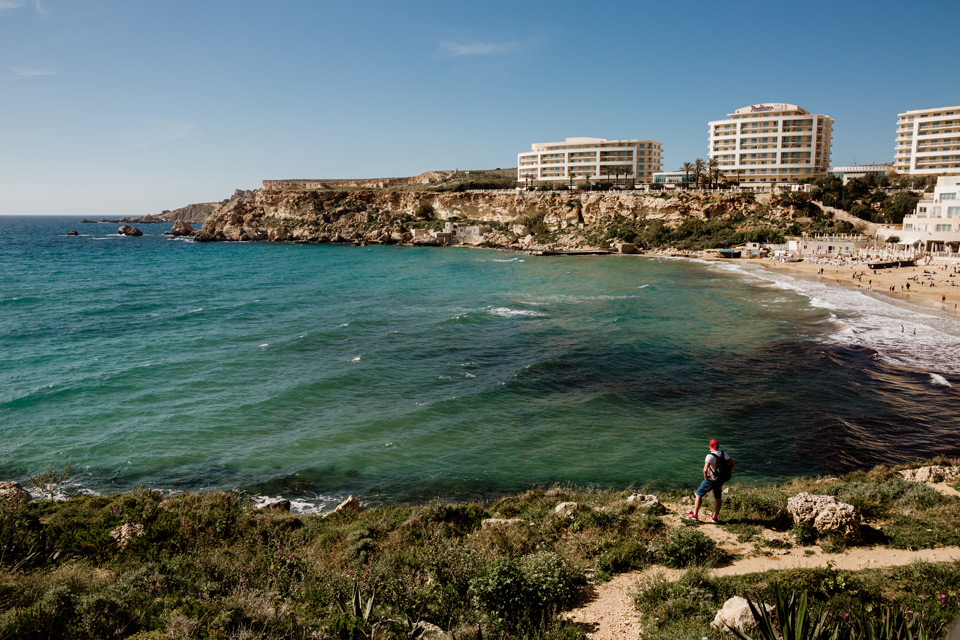 Ghajn Tuffieha Bay
Ghajn Tuffieha is my number one when it comes to beaches in Malta. It's very climatic, with beautiful views all around. It can be reached by a very nice path from the neighboring Golden Bay beach. A long, scenic staircase leads to the beach. In addition to going down, it's worth going under a large rock visible from the beach, where there is a viewpoint to the entire area. From there you can see Ghajn Tuffieha Bay, followed by Golden Bay, and on the other hand Clay Cliffs and a piece of Gnejna Bay. If you have more time, then go to Gnejna beach as well. We didn't make it, but I think it's worth it.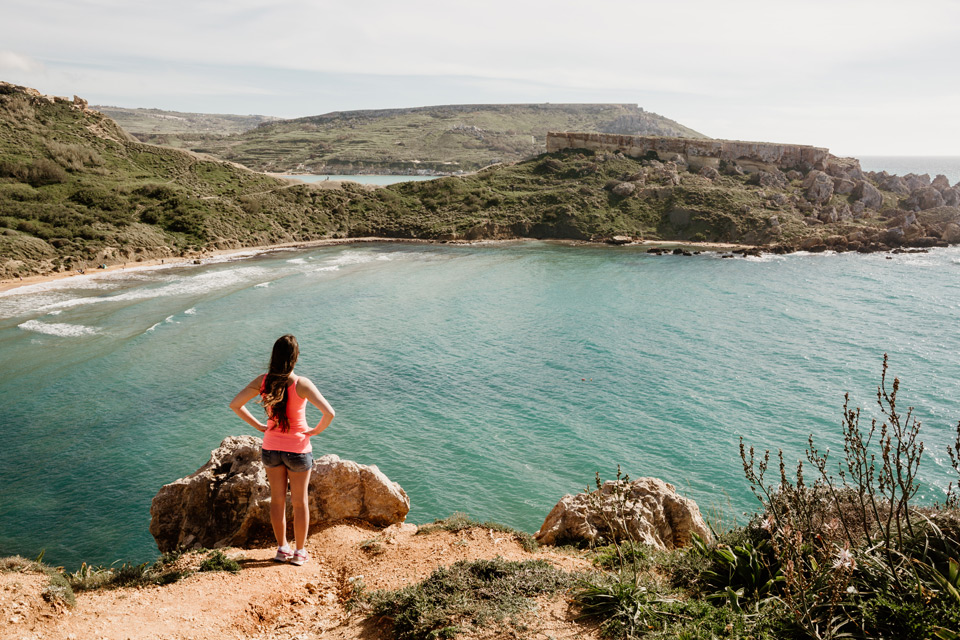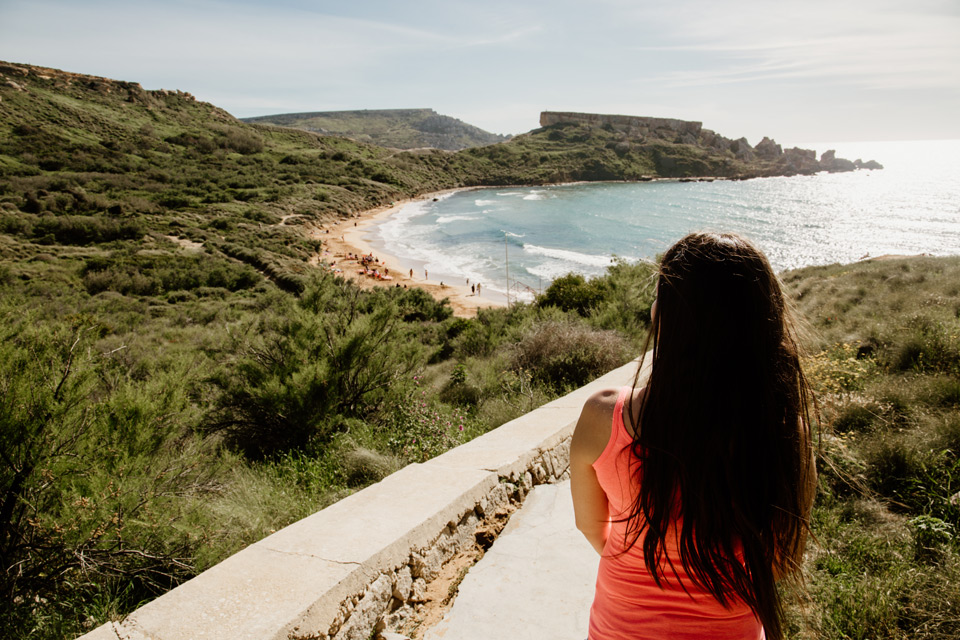 A detailed report and photo gallery from the fifth day of stay in Malta – Popeye Village, Golden Bay and Ghajn Tuffieha Bay: here.
Malta – travel plan for the week
At the end I will show you our weekly plan of staying on the island. Initially, it looked completely different, but on the spot we had to adapt to the weather, which was once better, once worse.
Mellieha, Bugibba
Mosta, Mdina, Rabat, Dingli Cliffs, Ghar Lapsi Divesite, St Julian's
Blue Grotto, Marsaxlokk, St. Peter's Pool
Gozo island- Mgarr, Xewkija, San Lawrenz, Dwejra Bay, Ta' Pinu basilica, Wied Il-Mielaħ, Wied il-Għasri, Salt Pans, Marsalforn
Gozo island- Mġarr ix-Xini, Xlendi Bay, Victoria (Rabat), Ramla Bay
Valletta, Birgu
Comino island and Popeye Village, Golden Bay, Ghajn Tuffieha Bay
Each day is described in a separate entry, so if you are interested in the details of our trip, like our travel photos and want to see more, then we invite you to read them. We always insert maps with routes to better illustrate our sightseeing. If you like particulars, then also see our entry "Gozo- what to see on the island".
Thank you for reading the entry!
If you think it is interesting, we would be pleased if you leave a mark in the comment.
You will find more posts from Malta here:
There are direct links to the next and previous episodes below.
All our travels: Travels
We also invite you to our Instagram and Facebook fanpage, where you can be up to date with all our travels.
See you later! 🙂