Mallorca is an island definitely worth visiting. You will see wonderful landscapes there, ride scenic roads, relax in bays and on the beaches and visit the climatic cities. If you are looking for a diverse place to travel, where there is a lot to see, and at the same time you can spend time lazily and relax, then go ahead and choose Mallorca.
In this post, we will present you an offer of a 5-day stay on the island, modeled on our travel plan. We will also show the most interesting places that we think must be seen.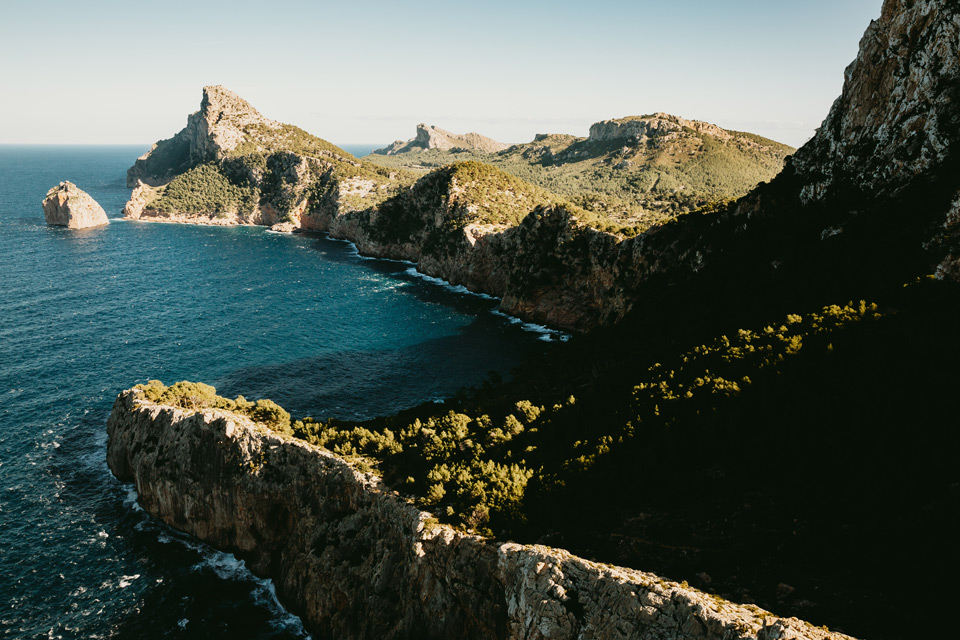 What to see in Mallorca
Let's start with what is worth seeing. We slept 4 nights in Mallorca. Our plane landed on the island in the morning, and on the day of return it took off in the evening. Thanks to that we had 5 days to enjoy.
Palma de Mallorca
You probably won't skip this place anyway, but it's worth mentioning. I haven't always liked every capital city, but I like Palma de Mallorca – the capital of Mallorca. See the cathedral and its surroundings, take a walk along the promenade, look into the park El Parque del Mar. If you like city panoramas, come to Castell de Bellver castle.
A detailed report of Palma de Mallorca: here.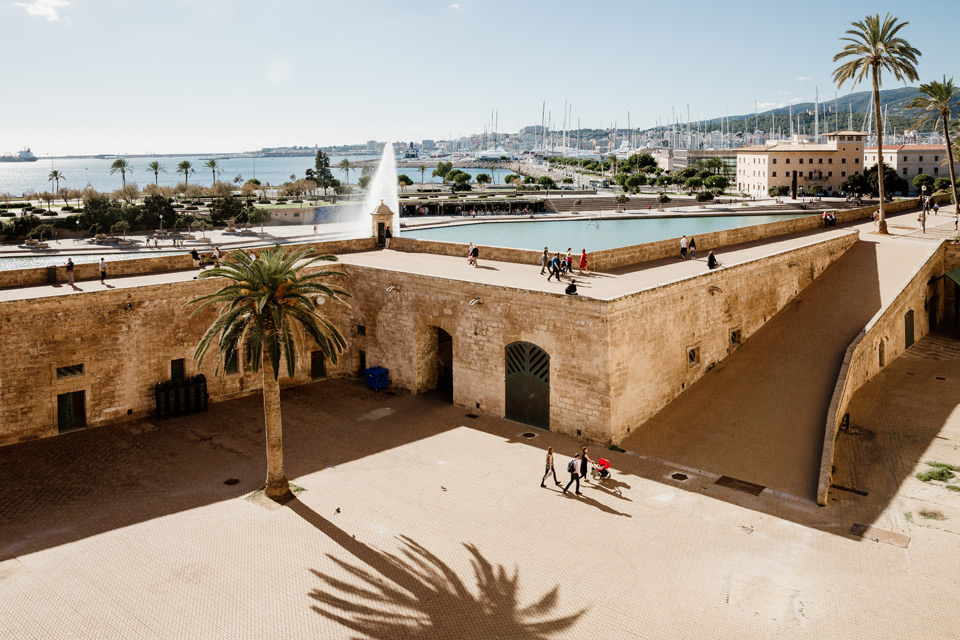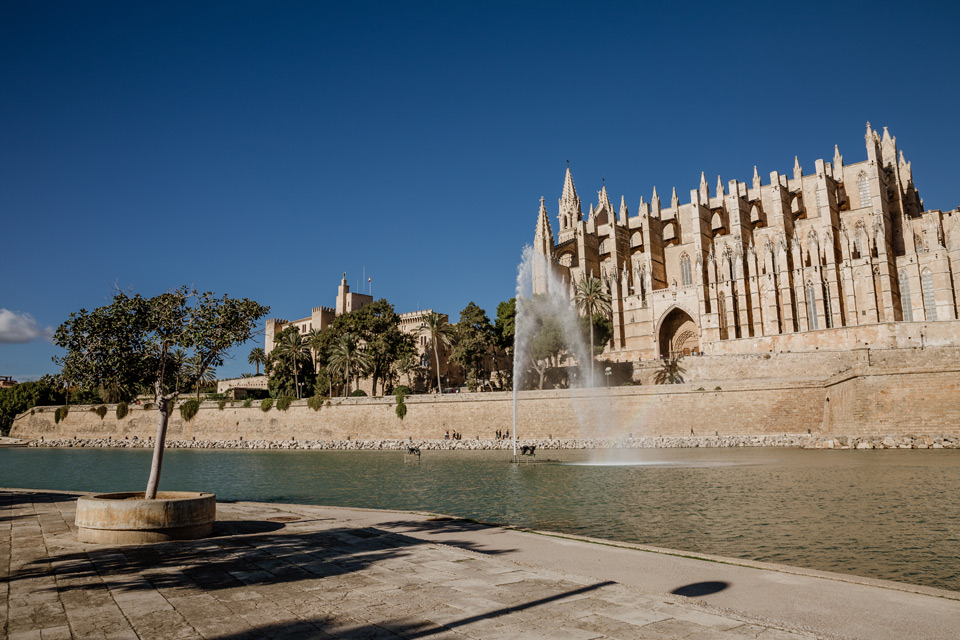 Soller
Soller is another city worth visiting in Mallorca. In November it was almost empty. You could meet the local residents and peacefully walk through the climatic, narrow streets. It's worth waiting a moment on the town's main square and photographing the famous orange tram, and in the meantime look at souvenir stands and the church.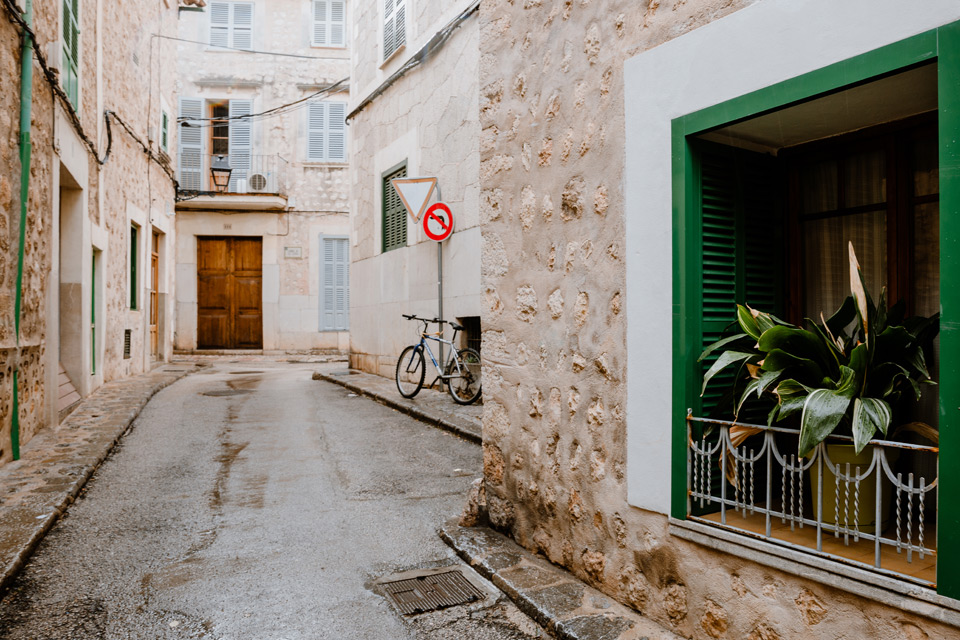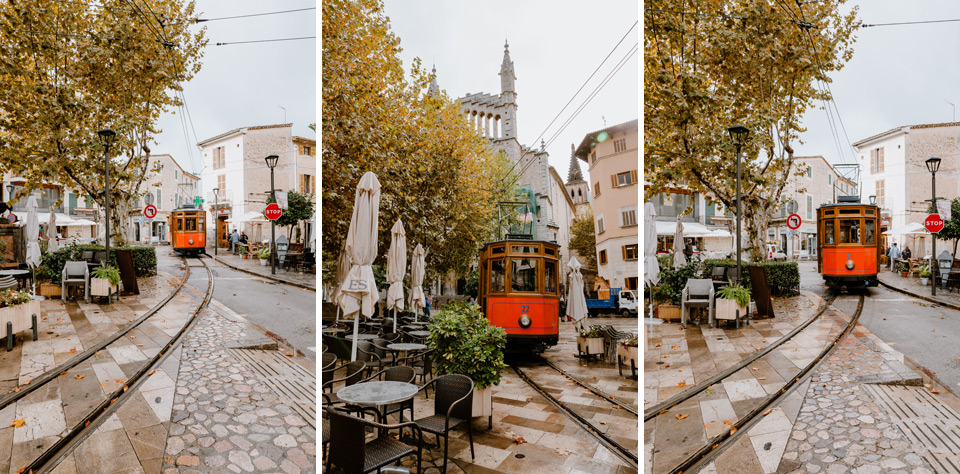 Port de Soller
When visiting Soller, it would be a sin not to visit Port de Soller. These two villages are only 6 km away. As the name suggests, we'll see the port here. And this is an unusual port, because it is located among the mountains. You will definitely bring a lot of beautiful shoots from here. In Port de Soller, go out to the beach and look out for the orange tram. It travels here too, and the photos we can take will definitely be suitable for postcards.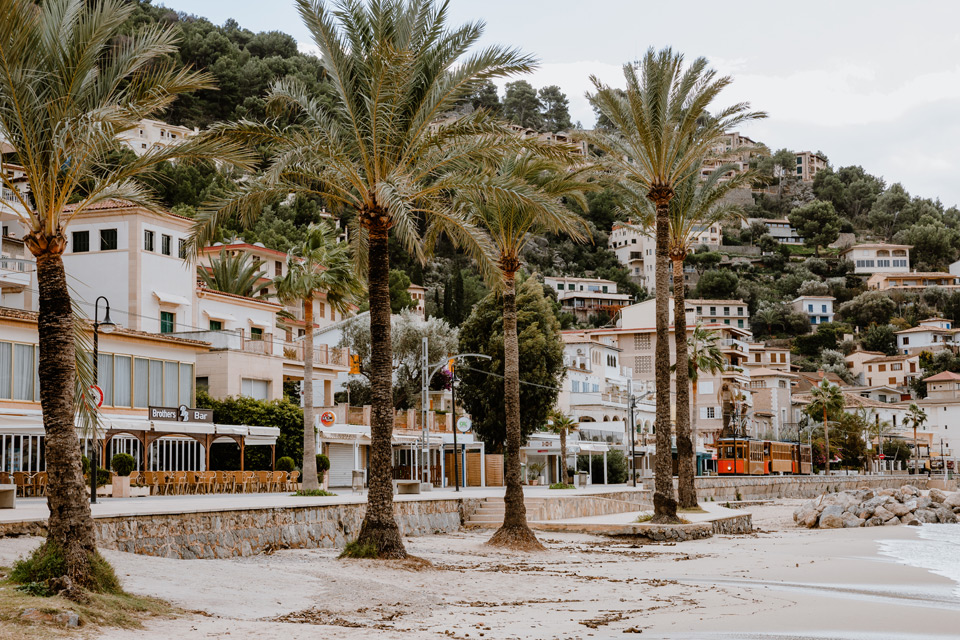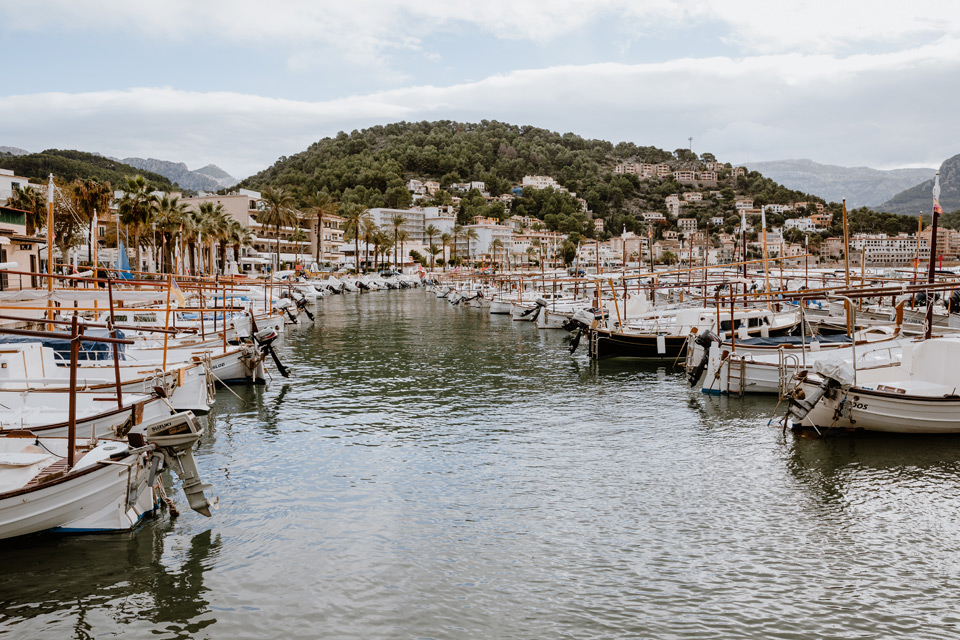 Deia
Deia is a village praised on almost every travel blog. It also had to be added on our one. Be sure to check it out and take a walk around this scenic town. Even in November, there are lots of flowers and beautifully decorated houses. Here you will feel the real climate of Mallorca.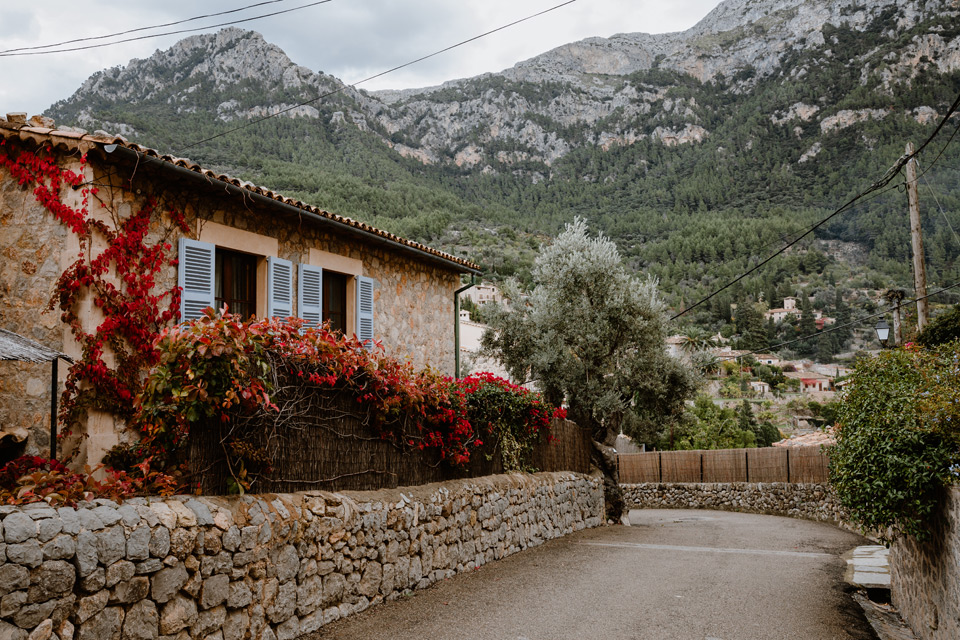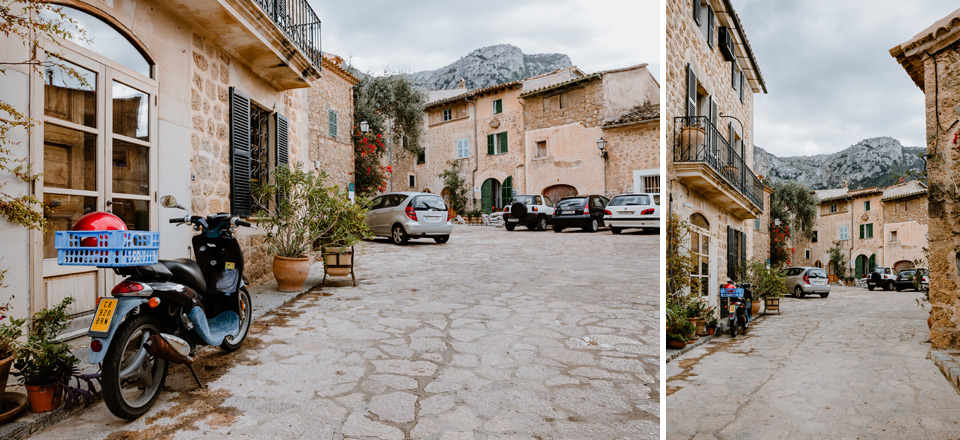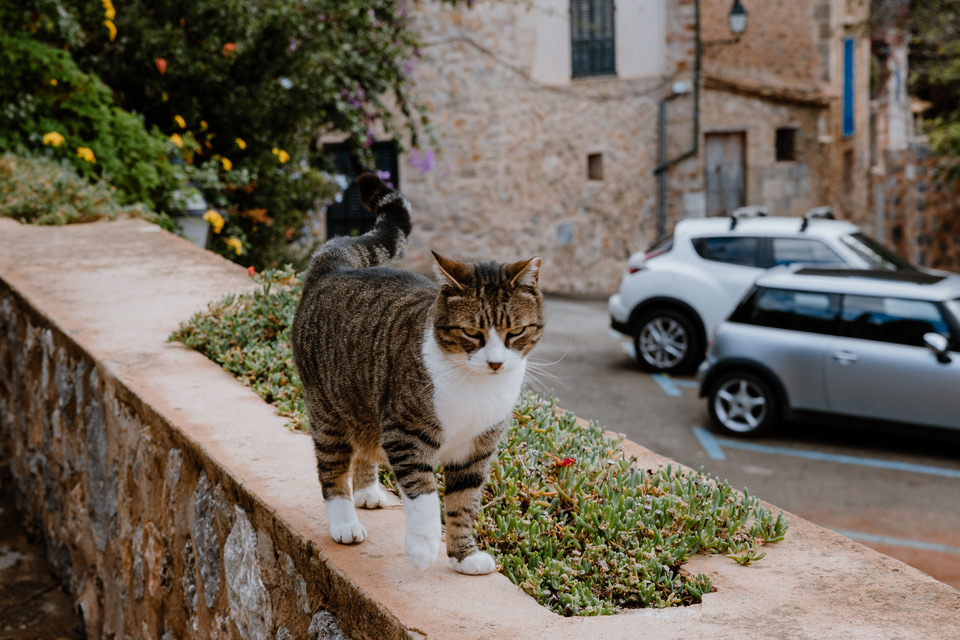 Valldemossa
Here you will find the most beautiful streets in all of Mallorca! Just look at the photos below and Valdemossa will be on your "must see" list. We have never seen such decorated backyards in any other place in the world. Lots of greenery, flowers, green shutters – this is Valdemossa. I regret we were here so short.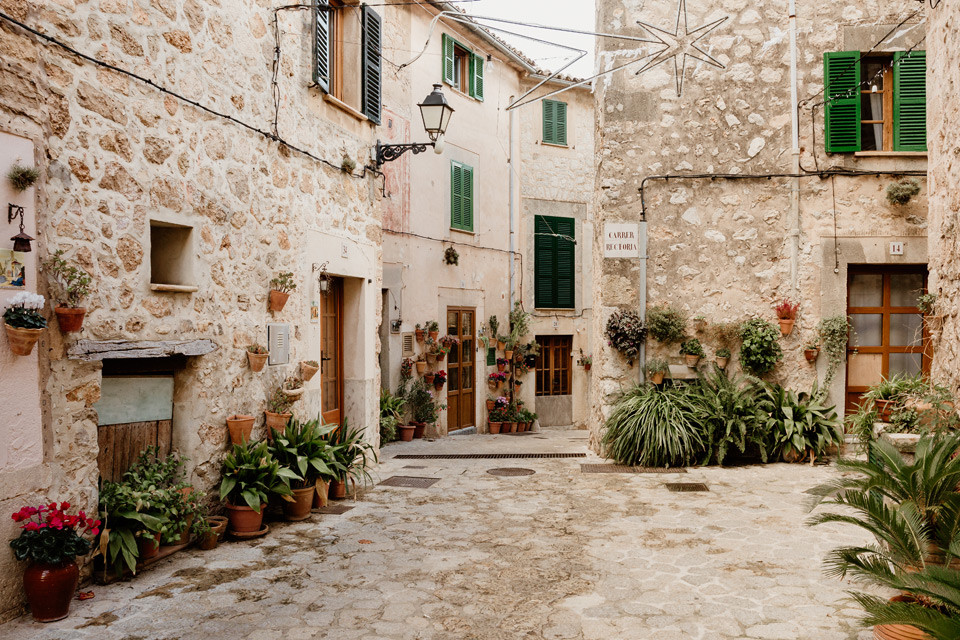 A detailed report of the towns of Soller, Port de Soller, Deia and Valdemossa: here.
Serra de Tramuntana
Serra de Tramuntana – that's the name of the mountain range in Mallorca, which lies in the north. It's worth stopping in at least a few places and taking some photos. It is also possible to go on one of the available mountain trails. By the fact that we were in Mallorca only for 5 days, we didn't consider mountain hiking. We only stayed at a few viewpoints while driving to Sa Calobra Bay.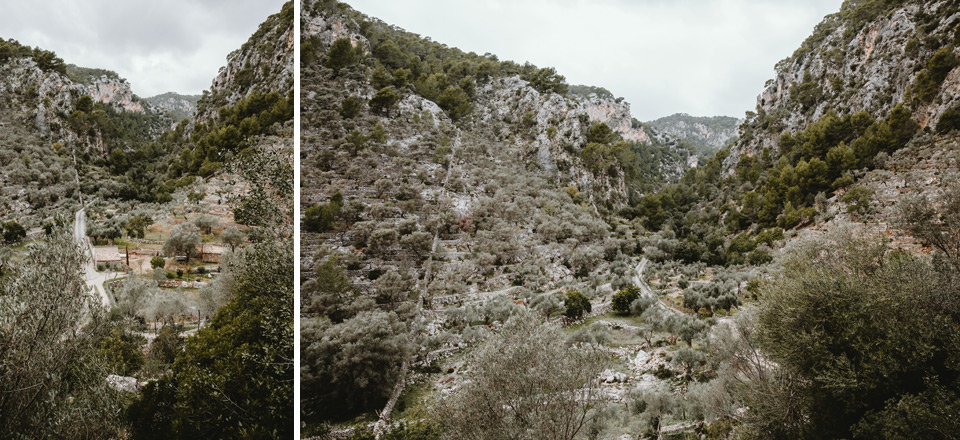 Sa Calobra
Sa Calobra is another interesting place that you can't miss. Wonderful landscapes, beautiful mountains and serpentines- this is the way to the bay. Driving this route alone is a great attraction. At the beginning you go up the hill and then all the way down to sea level. When no one is driving behind you, it's worth stopping from time to time and photographing the swirls. Just be careful and don't do it just around the corner.
The bay itself is not as beautiful as the road that leads to it, but once you get to it, form your own opinion about it.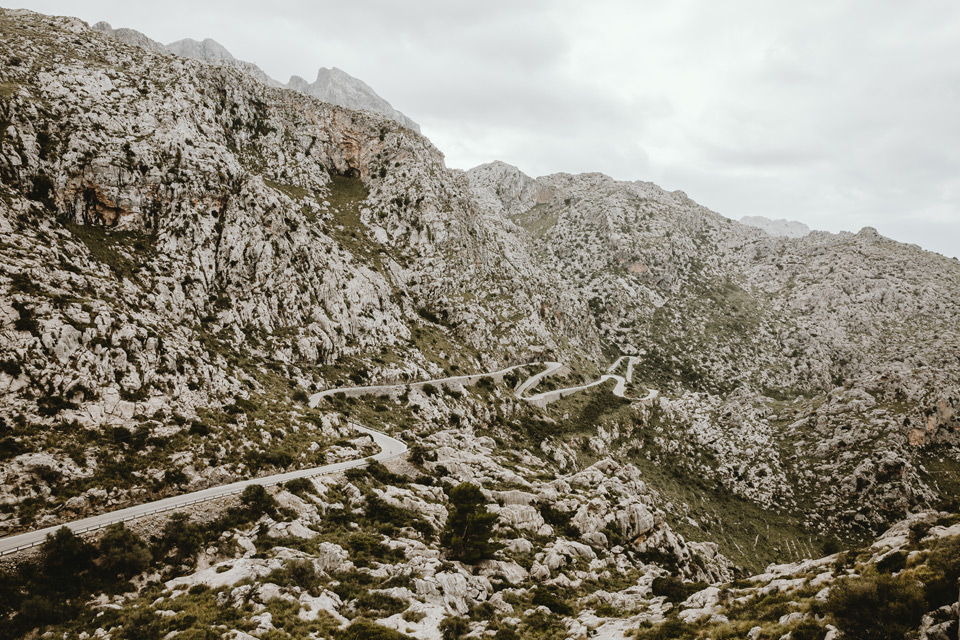 Torrent de Pareis
In our opinion, Sa Calobra Bay is not interesting, but the gorge lying next to it – very much. To reach it, you have to go through the lit tunnels in the rocks. The trail begins on the right side of the bay. The entire path is 8 kilometers long. Unfortunately, a mountain stream flows in the gorge, which sometimes floods the gorge strongly and prevents the entire route from passing through. That was our case in November. We only managed to reach the beach. Take a drone with you if you can. We saw beautiful aerial photos from these areas.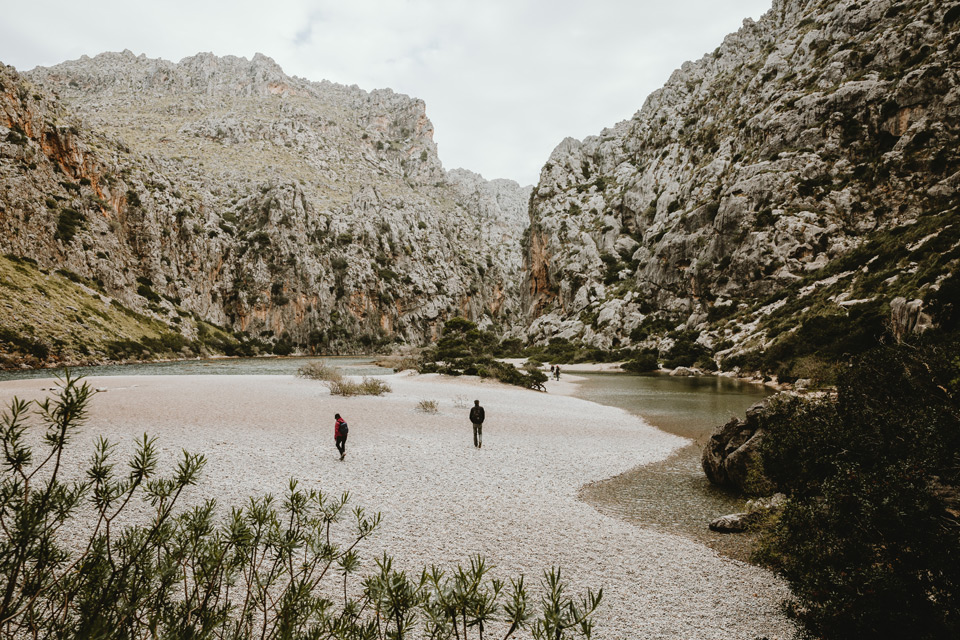 Torre del Verger
Torre del Verger is a tower that stands on the west of Mallorca. It's a recommended island viewpoint. You will see landscapes from the west coast from here. It is worth staying here for a few minutes.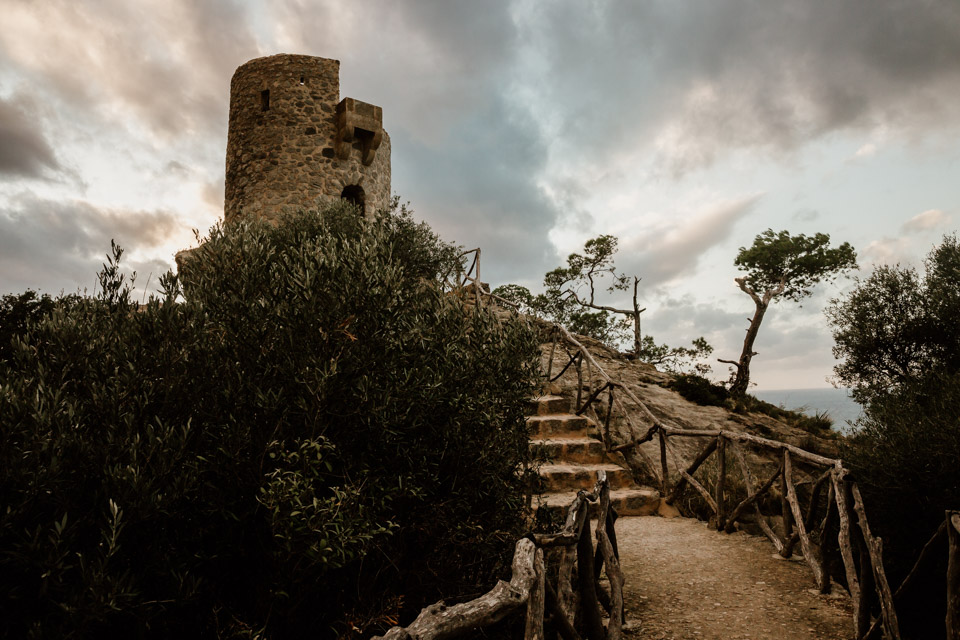 A detailed report of Sa Calobra, Torrent de Pareis and Torre del Verger: here.
Port d'Alcúdia
Now something for fans of the sea and sandy beaches. In Port d'Alcúdia we can relax on the beach of several kilometers. It's recommended mainly for families with children. We didn't like it, that's why we just walked a bit along the shore and went towards the port. We rate the port less interesting than the one in Port de Soller, we liked the small bridge located by the port very much among the palms. It is very photogenic!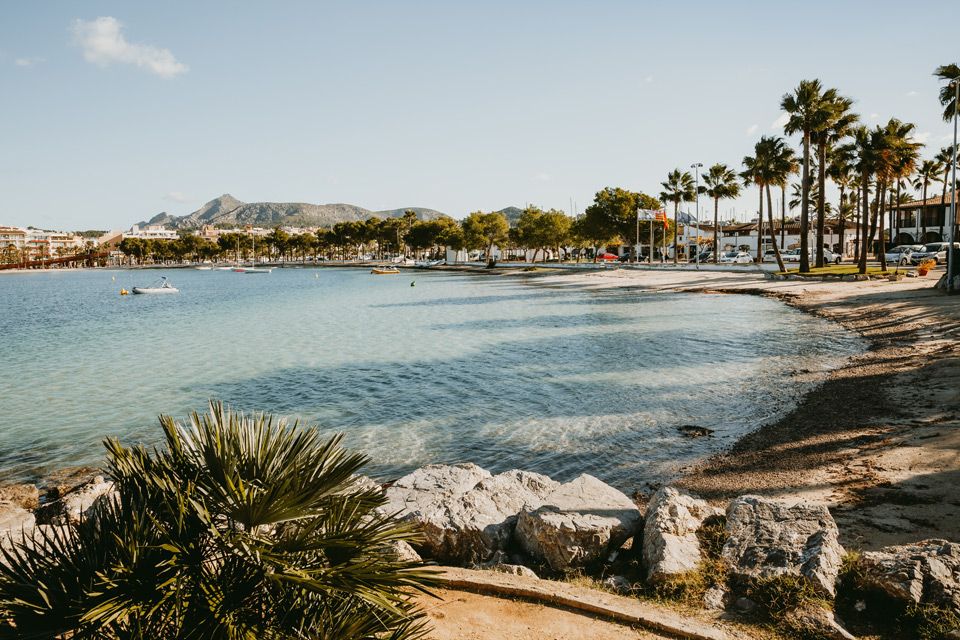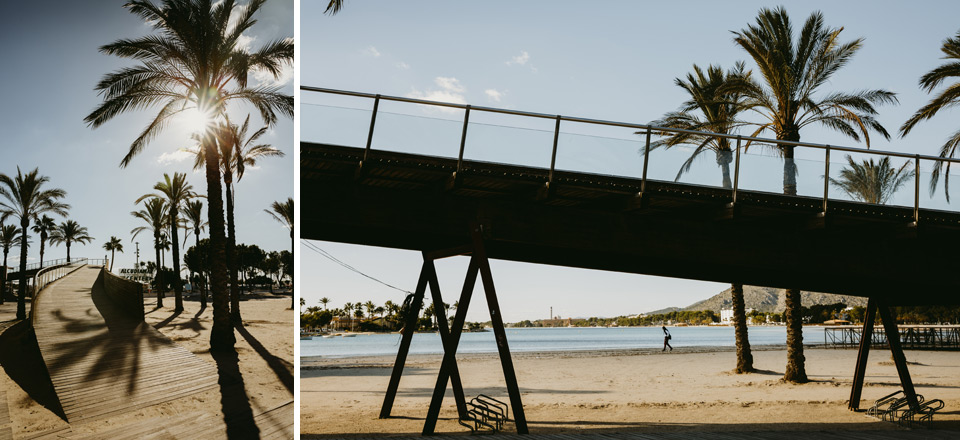 Alcudia
Time for a historic city. In Alcudia, you will visit the charming old town with lots of monuments from the times of the Romans, walk through the ramparts, and if you have more time, delve into the narrow streets of the city.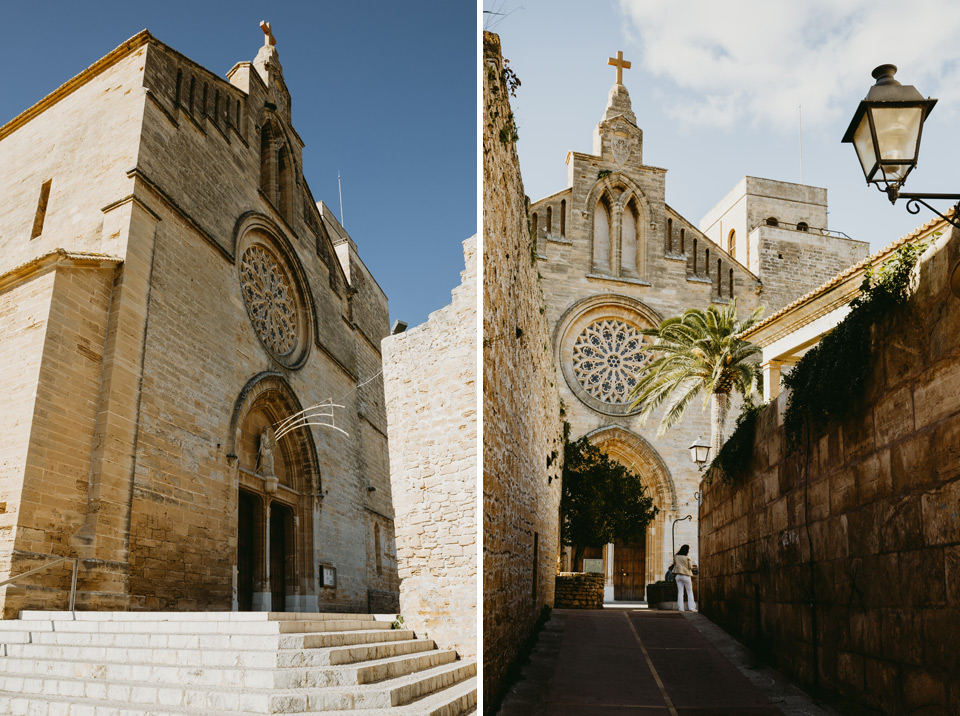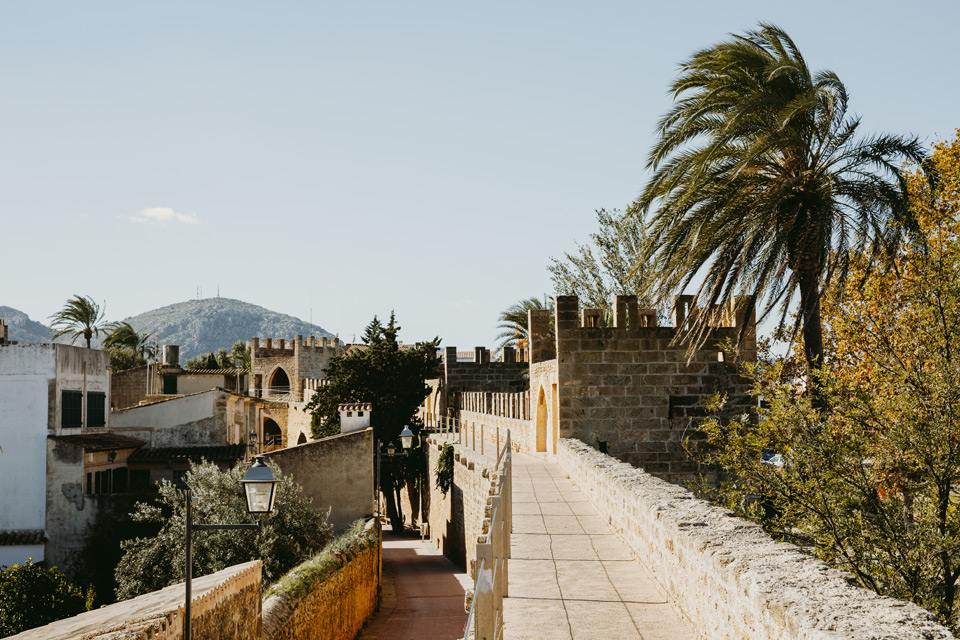 Cap de Formentor
Cape Formentor is my (Kinga) favorite place all over Mallorca. Wonderful viewpoints, landscapes, azure water, climatic beaches, bays and the most beautiful sunsets. It's best to go here in the morning when there are not many tourists yet. Begin your cape tour from the Mirador Es Colomer viewpoint. You will be delighted and you won't feel like coming back from there. Then drive up to Talaia d'Albercutx – from this place there are also wonderful views. The turret that is located here can be seen from the previous place, i.e. from Mirador Es Colomer.
Then go to the Playa de Formentor beach. It's really wonderful, at least out of season. Zero people!
Also stop at the car park by the road and descend to the bay of Cala Figuera.
Finally, reach the very end of the cape – Cap de Formentor, where the lighthouse is located. Admire the views of the mountains, ocean and road from here, and look out for Menorca.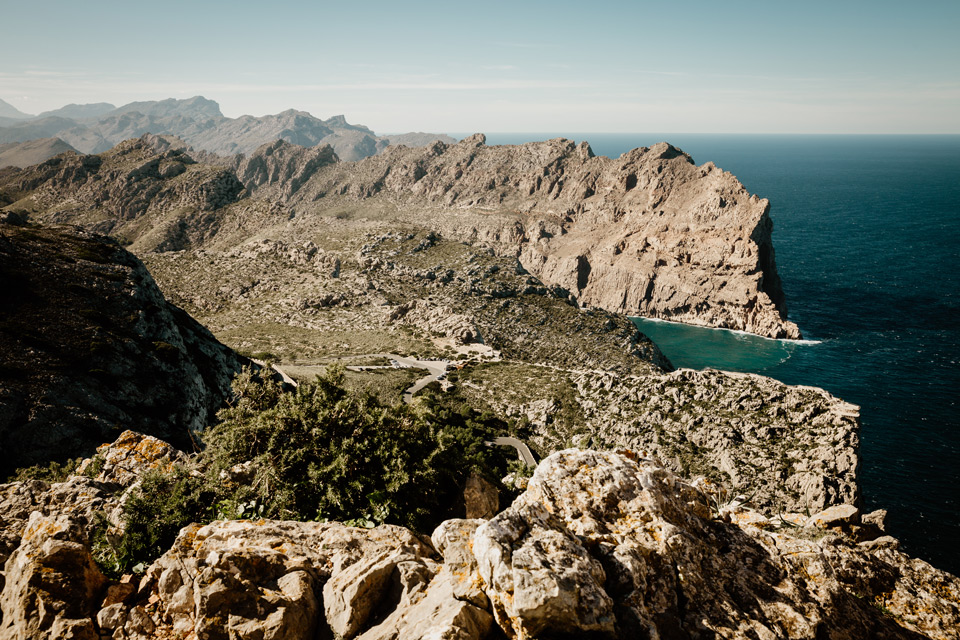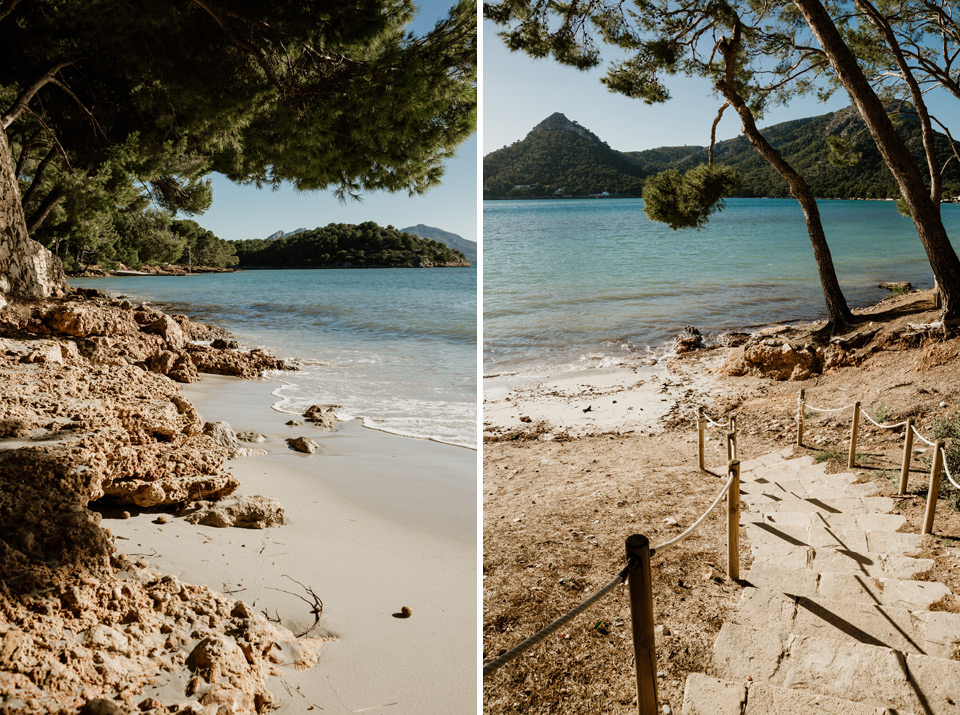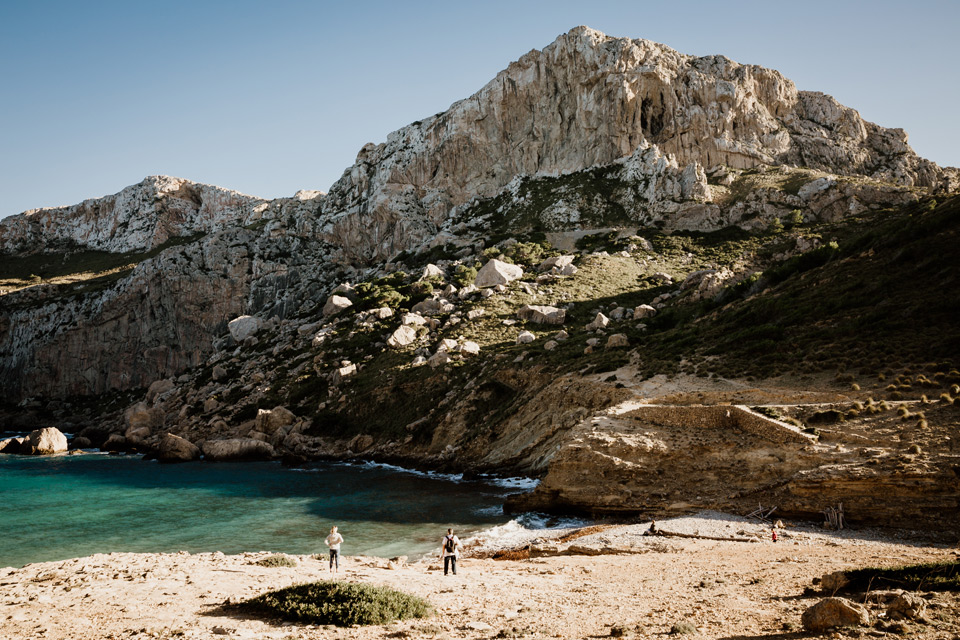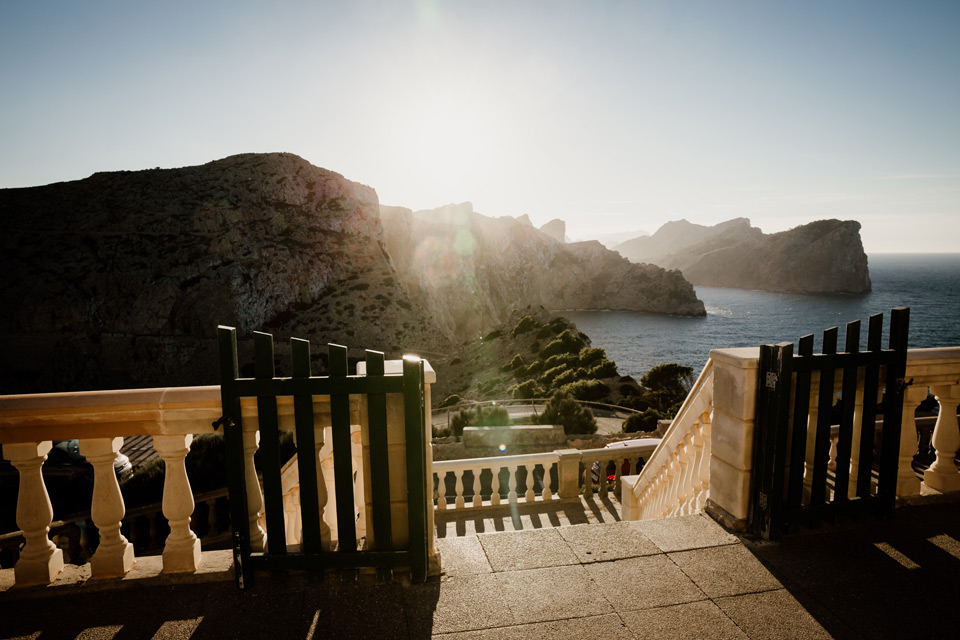 Pollensa
The village is famous for its long stairs that start at the chapel of El Calvari and end in the beautiful old town. The stairs have 365 steps – as many as days in one year. On the way, there are stations of the Way of the Cross. The old town seems to be very interesting, unfortunately we didn't manage to reach it.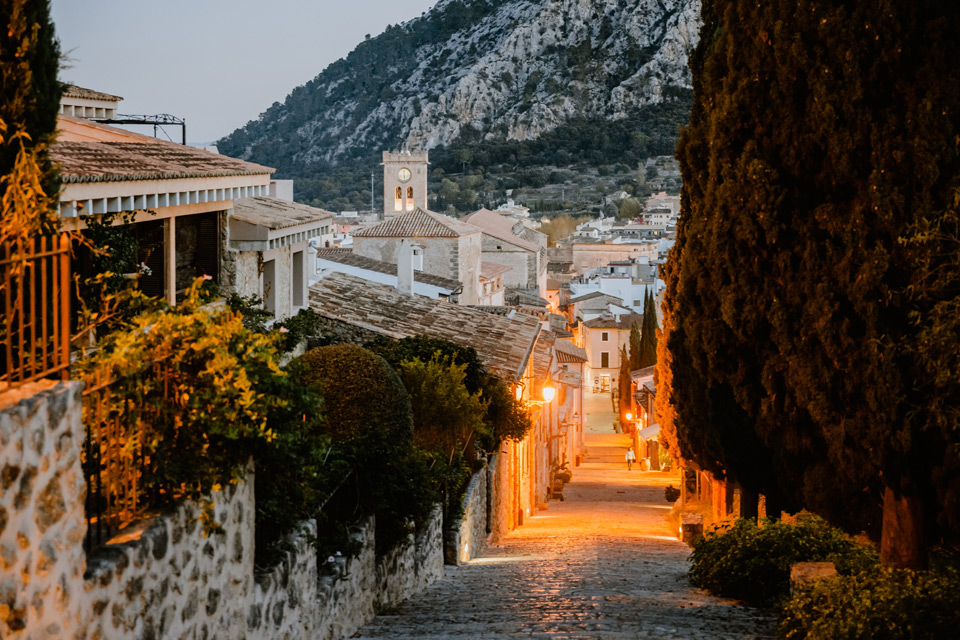 Detailed coverage from Alcudia, Port de Alcudia and Cap de Formentor: here.
Cuevas del Drach
Cuevas del Drach – this is the name of the dragon caves in Mallorca, which are worth entering. The ticket price includes beautiful rock formations, a short show of classical music on the water and a boat ride on the lake.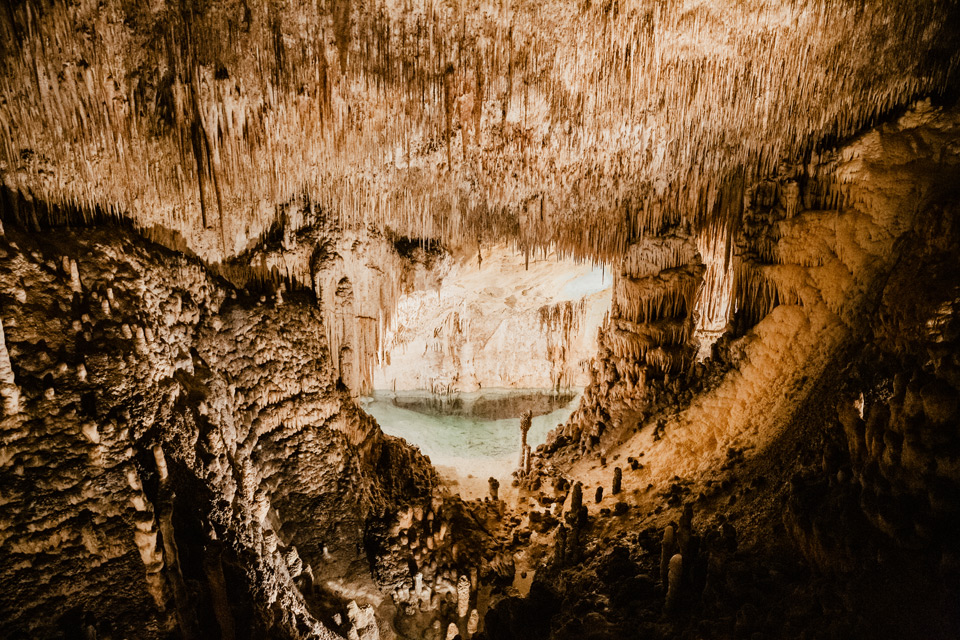 Cala Santanyi and Es Pontas
We have long wondered what bays to see in Mallorca. The choice went on Cala Santanyi due to the fact that there is a very interesting rock arch – Es Pontas. The whole area is very scenic, so we recommend these two places.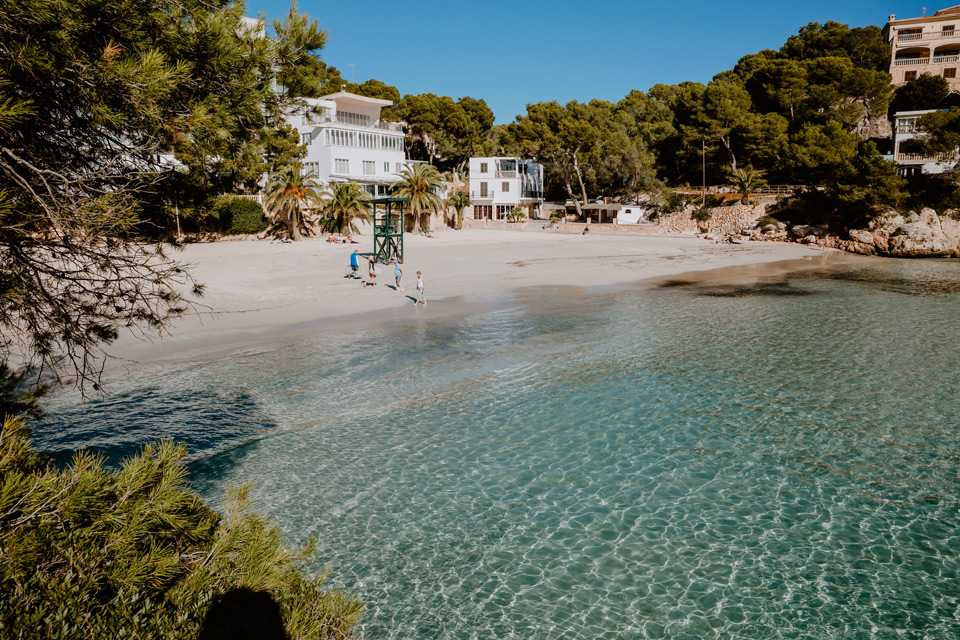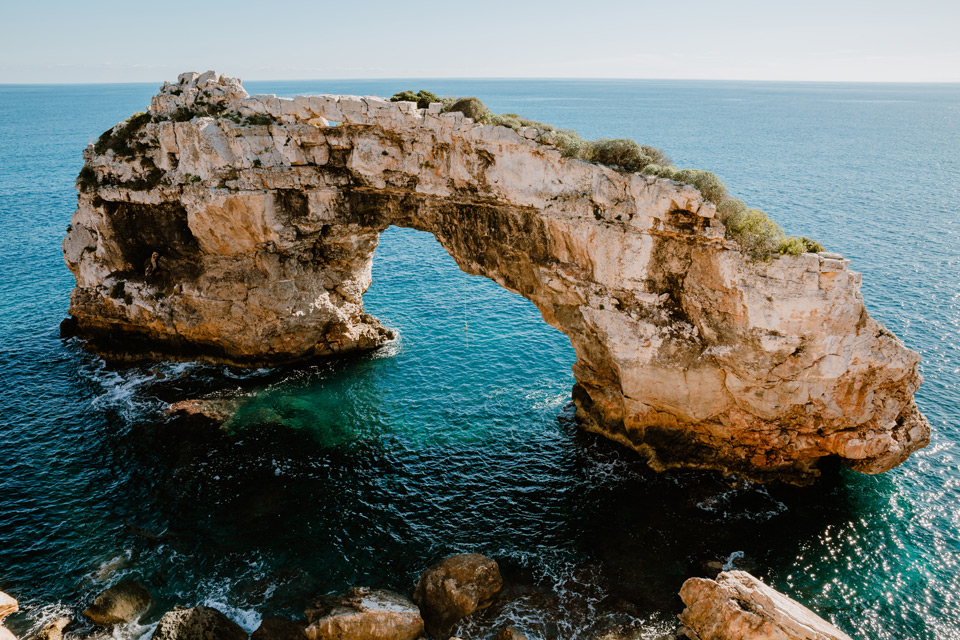 Cala Llombards
Cala Llombards was a bit of a blind shot, but very successful! The descent to the bay is very scenic and the beach has wonderful views. Don't give up a short walk around the area. The beach is sandy and the water is warm even in November. You must take a bath.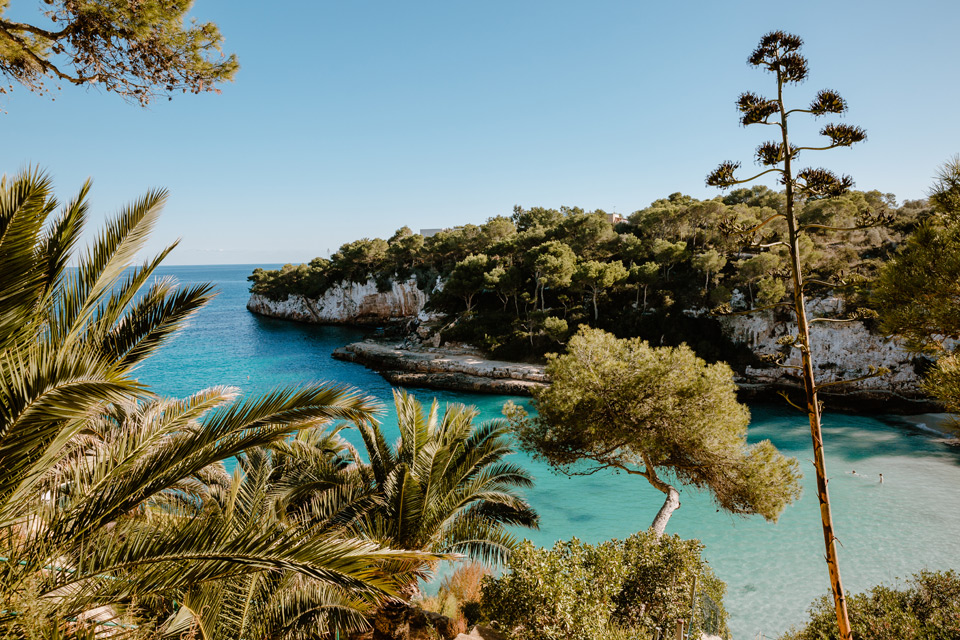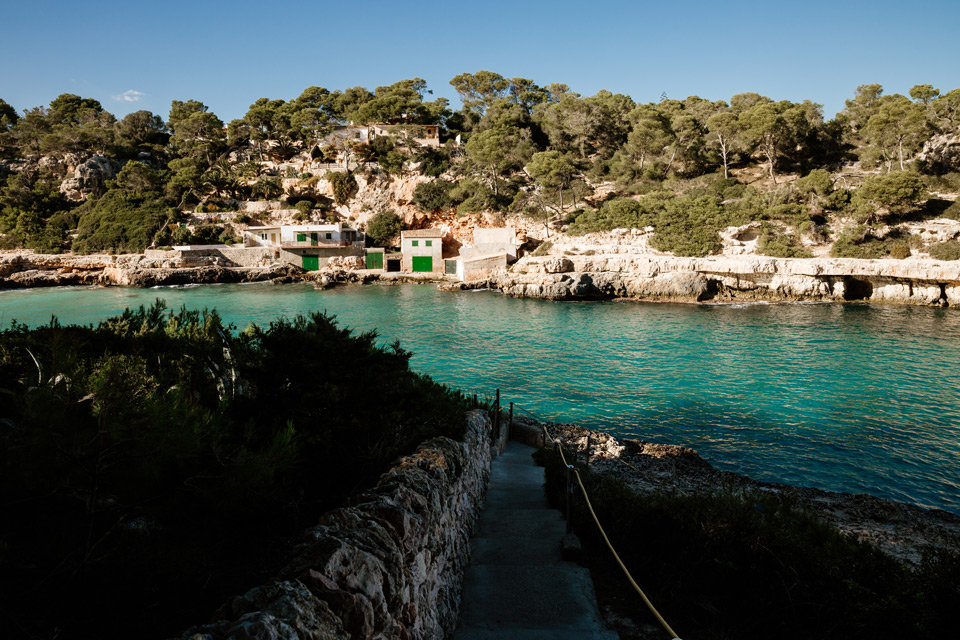 A detailed report of Cuevas del Drach, Cala Santanyi, Es Pontas and Cala Llombards: here.
That would be all. Mallorca is not a small island. There are many places we couldn't see. If we had more time, we would certainly visit the towns of Fornalutx, Port d'Andratx and discover more bays in the east of the island. Cala d'Or, Cala Ferrera, Cala Figuera … There is certainly something to choose from.
Mallorca trip plan
Below there is our suggestion for a 5-day stay in Malorca. If you prefer to explore less intensively, spend time on the beaches, then the plan will also work for a week.
Palma de Mallorca
Soller, Port de Soller, Deia, Valdemossa, optional: Torre del Verger,

Port d'Andratx

Sa Calobra, Torrent de Pareis, Fornalutx
Port d'Alcúdia, Alcúdia, Cap de Formentor, Pollensa
Drach Caves, Cala Santanyi, Es Pontas, Cala Llombards, optional: more bays in the east of the island
Our blog has a detailed reports of every day in Mallorca. If you are interested in how much we have seen, in photos, be sure to check them out. In each entry you will find a lot of practical information that will be useful in planning a trip.
Thank you for reading the entry!
If you think it is interesting, we would be pleased if you leave a mark in the comment.
You will find more posts from Mallorca here:
There are direct links to the next and previous episodes below.
All our travels: Travels
We also invite you to our Instagram and Facebook fanpage, where you can be up to date with all our travels.
See you later! 🙂