The day of departure from Mallorca has arrived. After visiting the castle in Palma de Mallorca (photos in the first part of the report) we go to the city of Porto Cristo to visit the Coves del Drac cave. Entrances to the cave take place at certain times. We arrive slightly late at one of the entrances, but we are admitted.
Caves on Mallorca- Cuevas del Drach
Coves del Drac (Cuevas del Drach), or Dragon's Cave, is the most famous one on the island. Is it the most beautiful? I don't know that because there are more caves on the island. It prides itself on being located on Lake Martel. It's quite small. After a few, maybe several minutes after entering, we reach the room, where we are seated on benches. After a while, the lights go out and lighted boats enter with musicians playing classical music. Later we are invited to boats and we swim a tiny piece by the lake.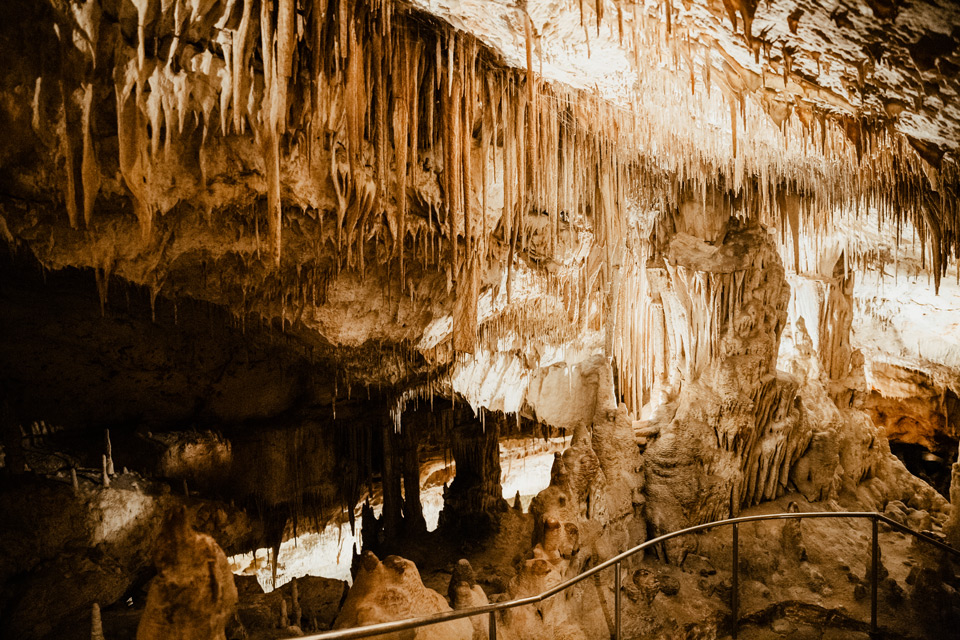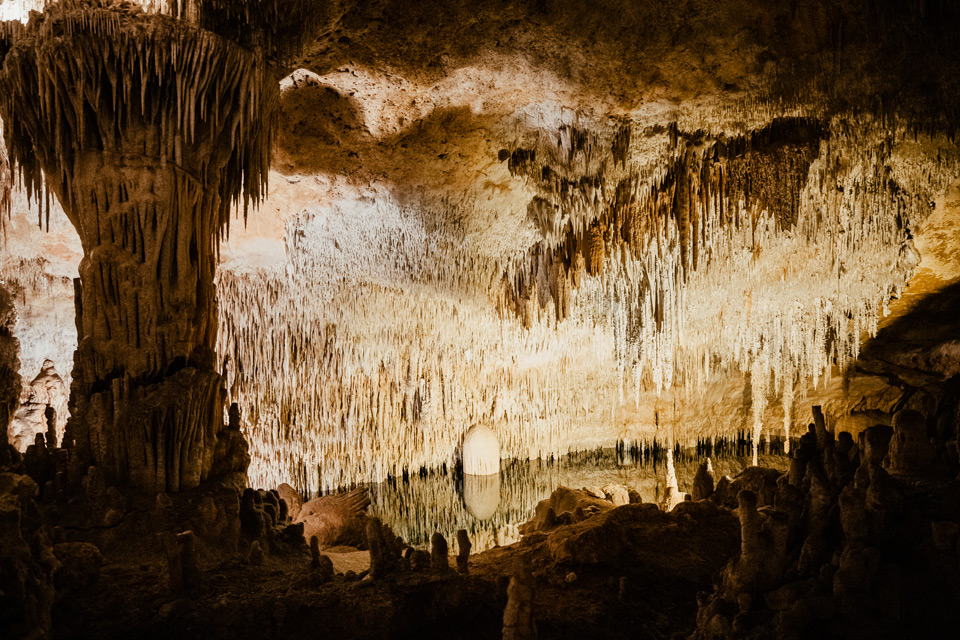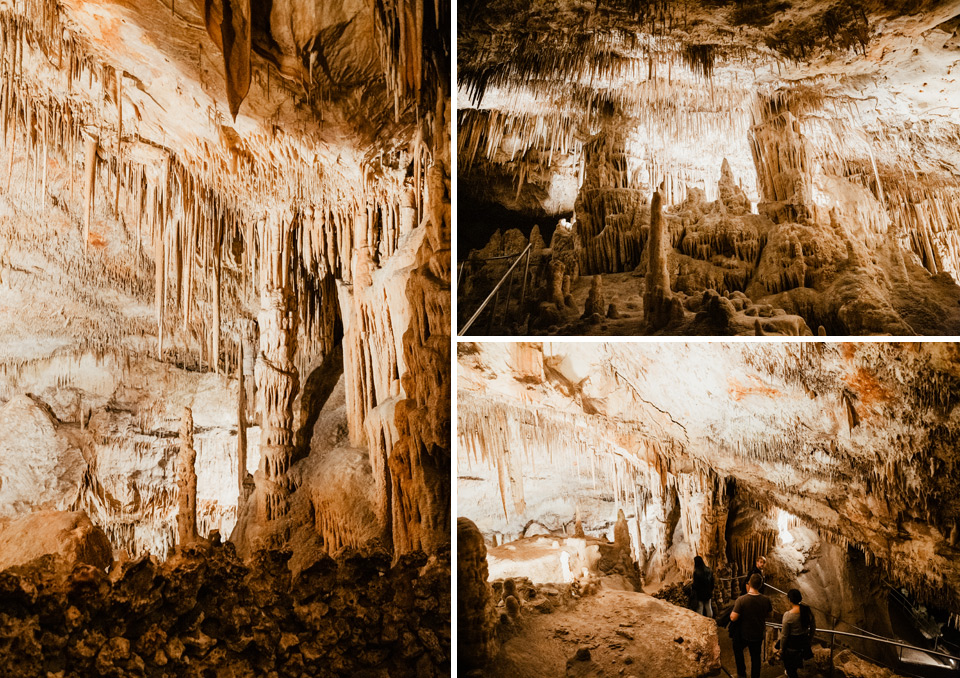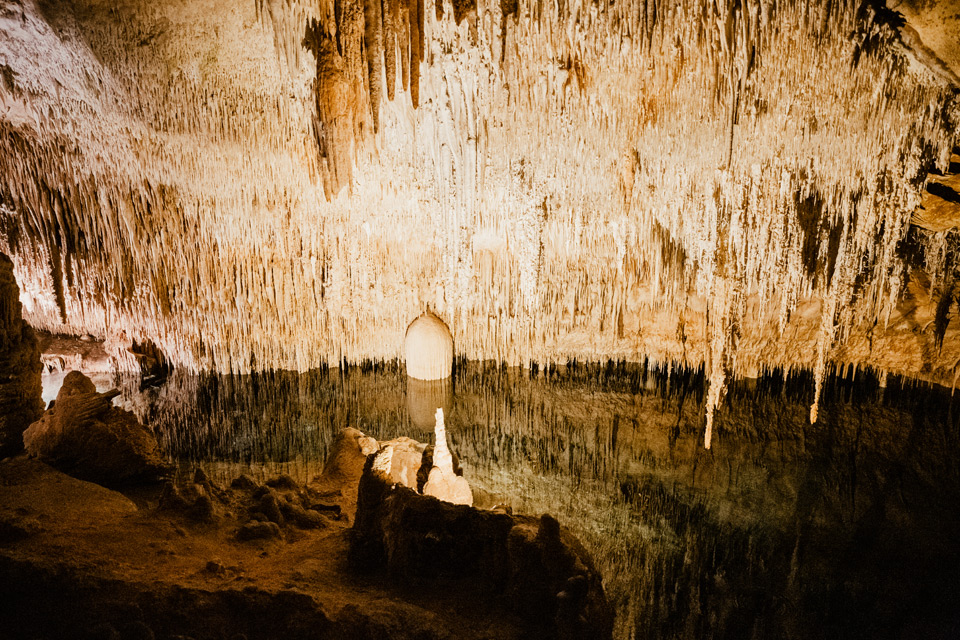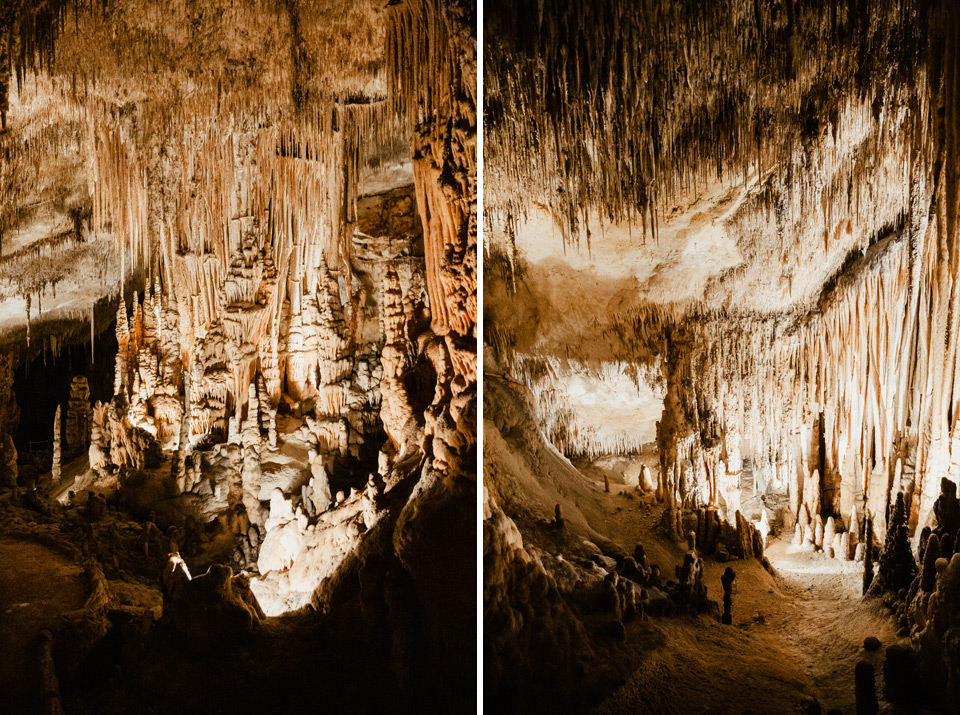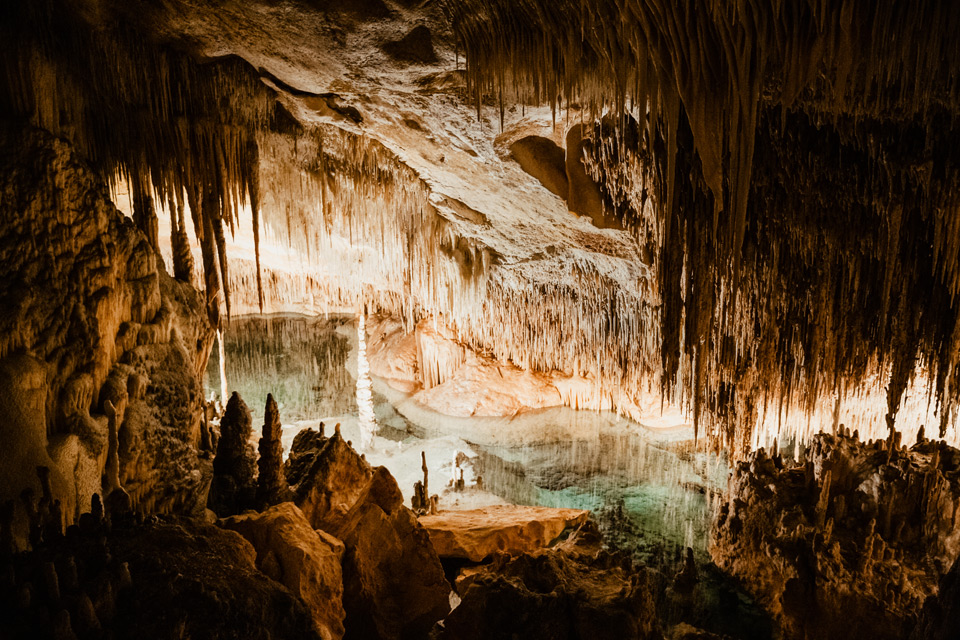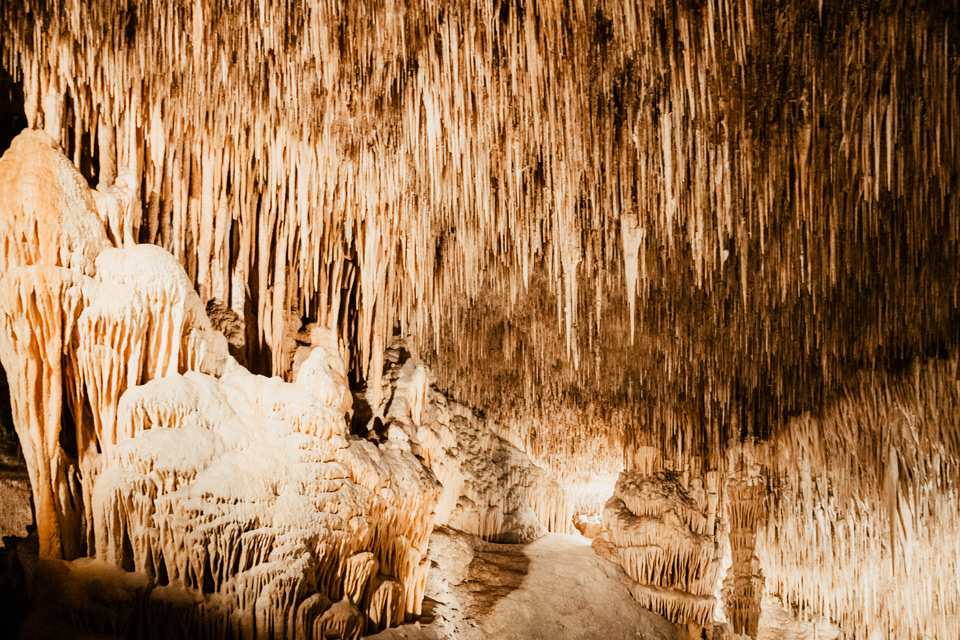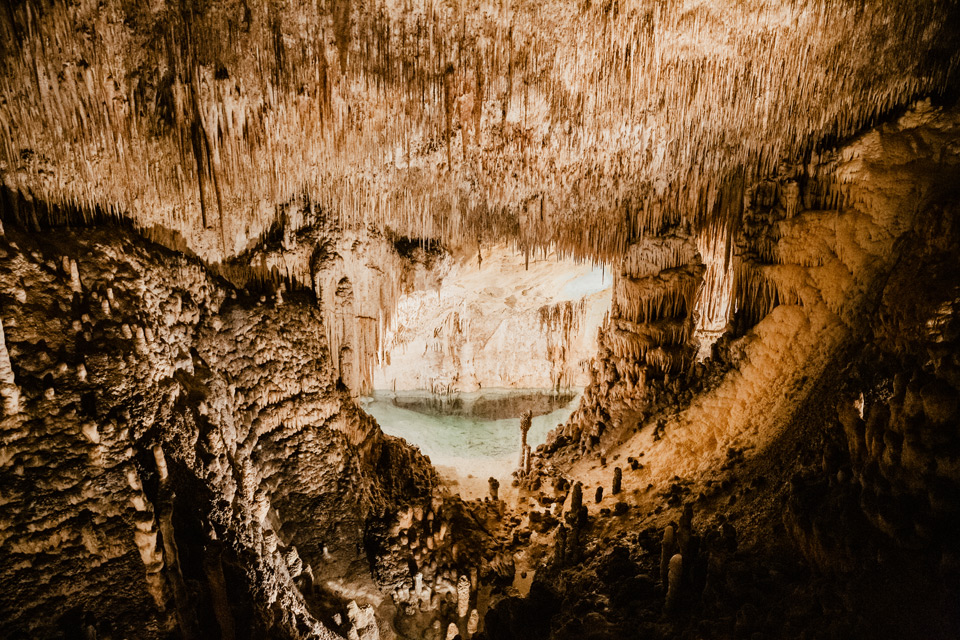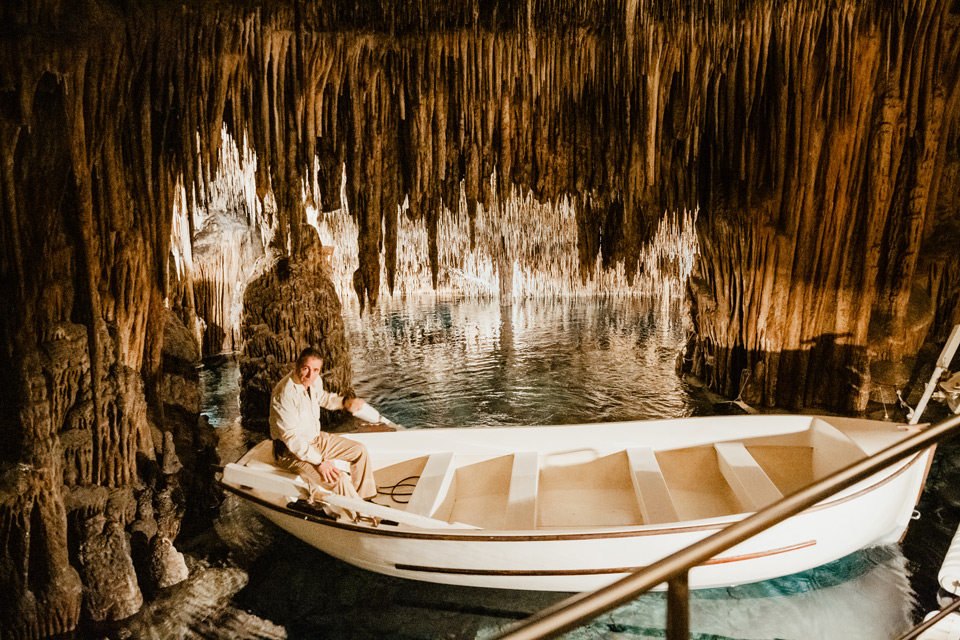 Overall experience is very good. It's beautiful in the cave. What bothered me, however, was that we were under the watchful eye of security, and that we were a little hurried, but probably because we entered late. I couldn't take pictures freely and I snapped fast without much thinking and I don't like such mode.
The most beautiful bays in Mallorca
After visiting the cave, we sit at the tables, counting our remaining time to return the car and think about the next destination. It goes to Cala Santanyi – a bay praised on the Internet. Es Pontas is nearby, which convinces us about the choice.
This time we stop not in the parking lot but on the street and go down the stairs to the bay. Cala Santanyi is a bay difficult to photograph. It's difficult to capture it all in the frame, which is why looking at the pictures, it's hard to imagine how it looks live.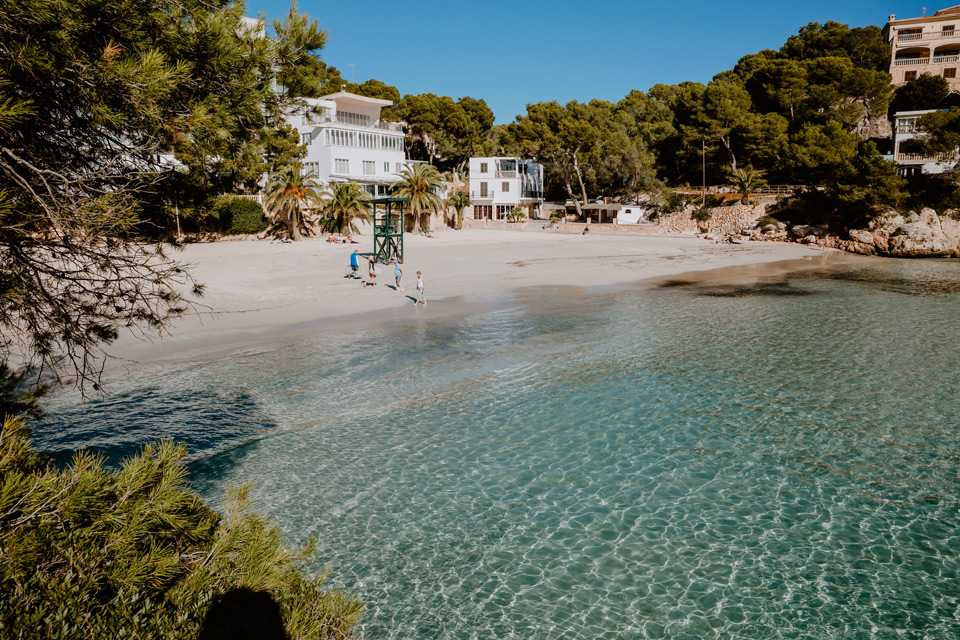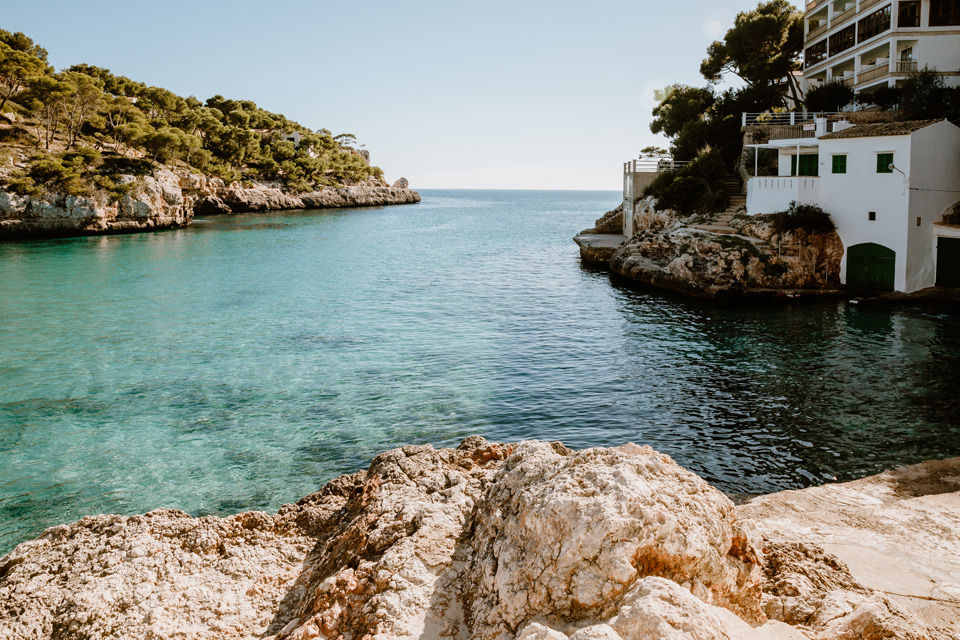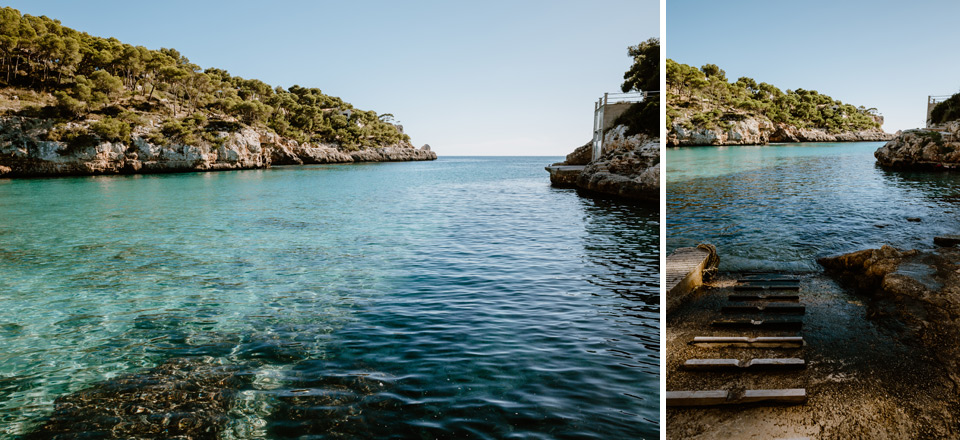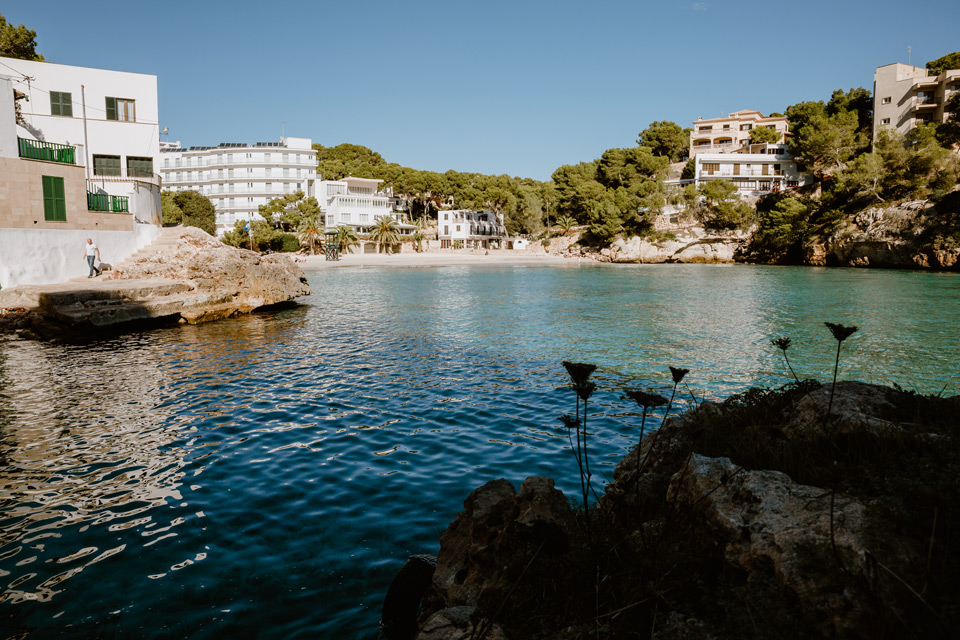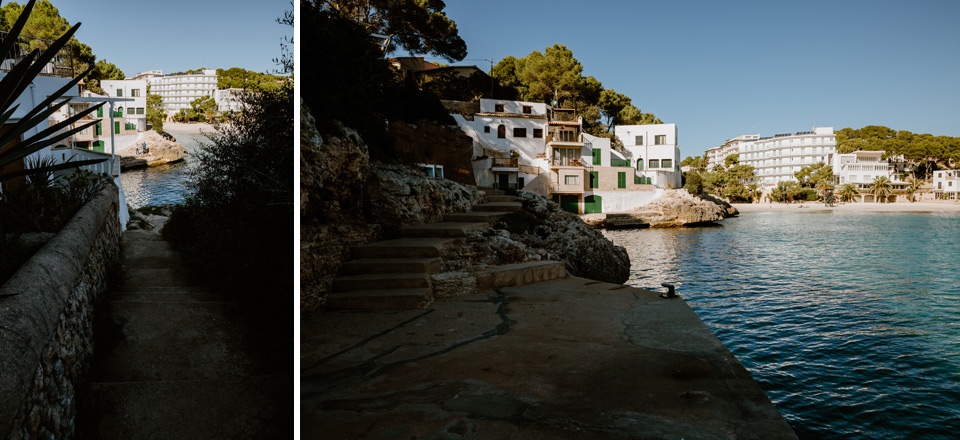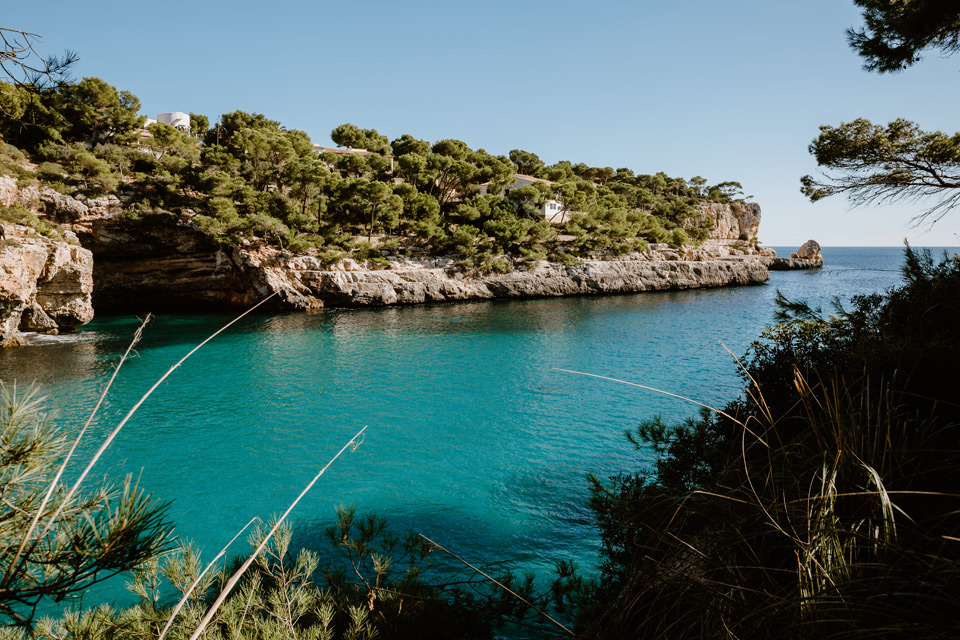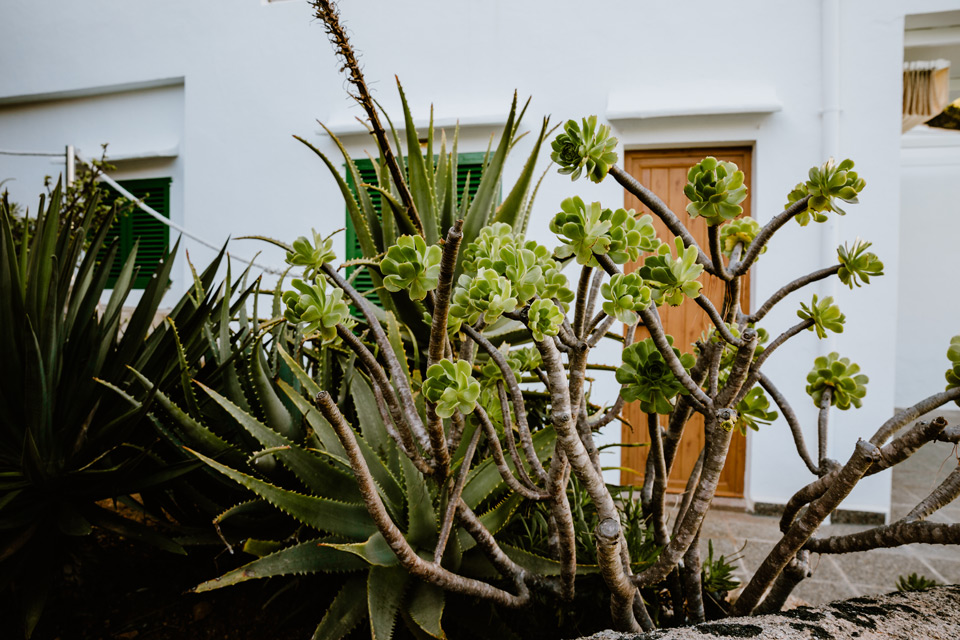 Es Pontas – something worth seeing
The bay is a stone throw away to Es Pontas. We drive a car, but if we went on foot it would be almost the same. From the car we have to go through a short sandy path and after a while we see a wonderful landscape, but it's not Es Pontas yet.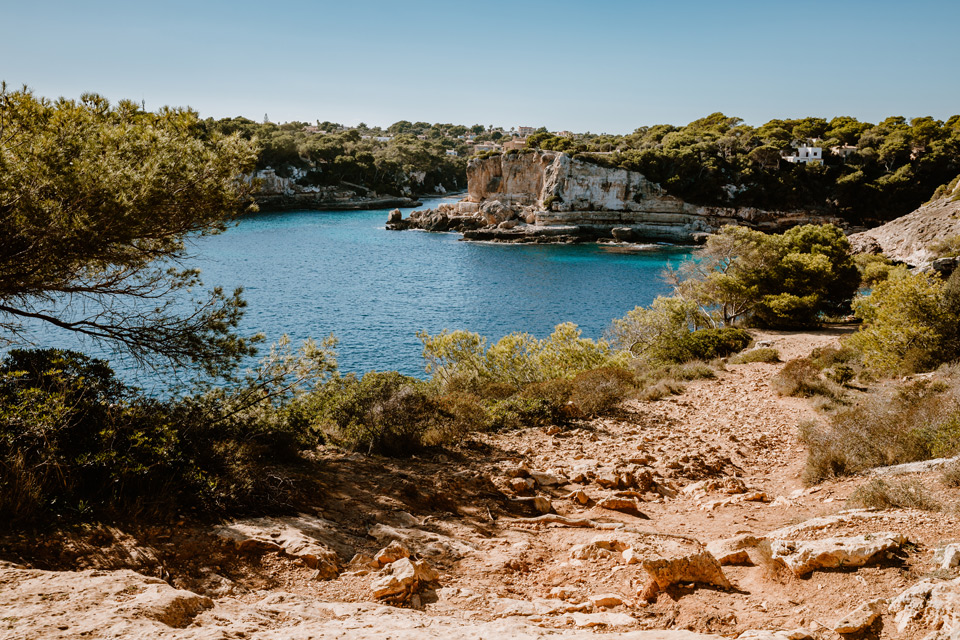 Es Pontas is a naturally formed rock bridge. It's found on many postcards from Mallorca. I have such a postcard now too!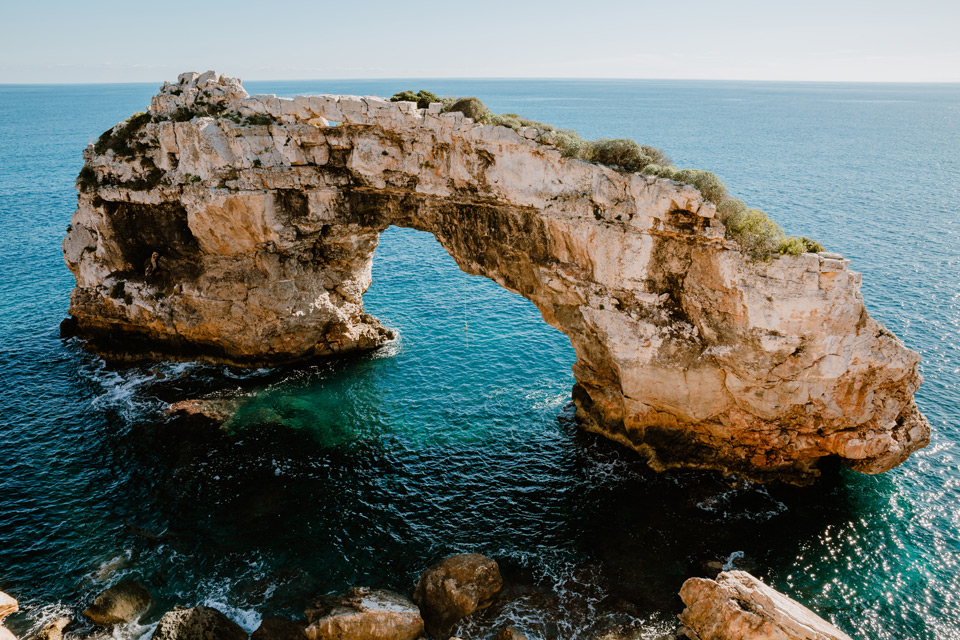 On the left edge of the photo below you can see the beginning of Cala Llombards bay. We'll go there in a moment. For now, we rest on the rocks.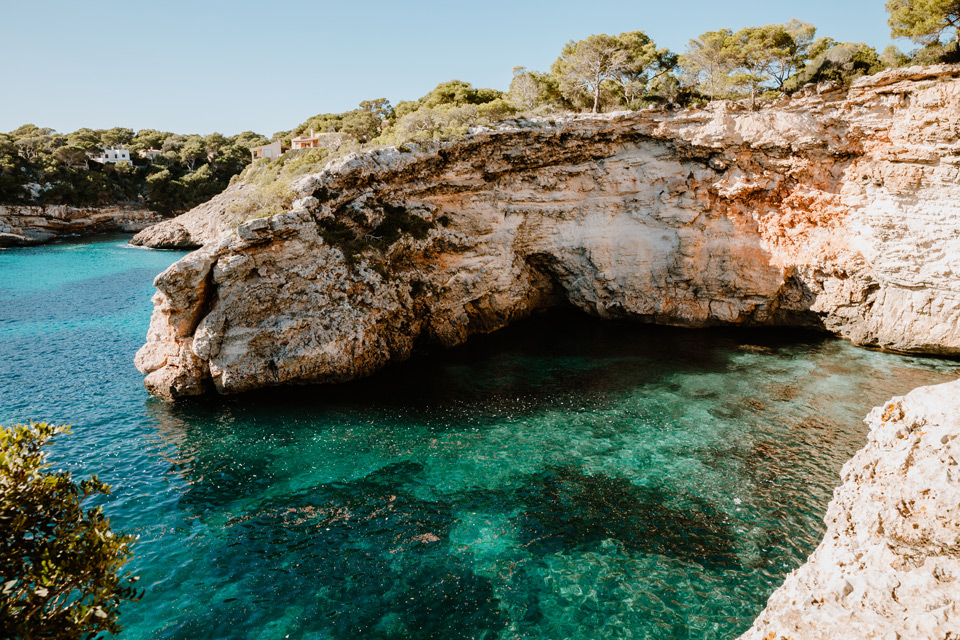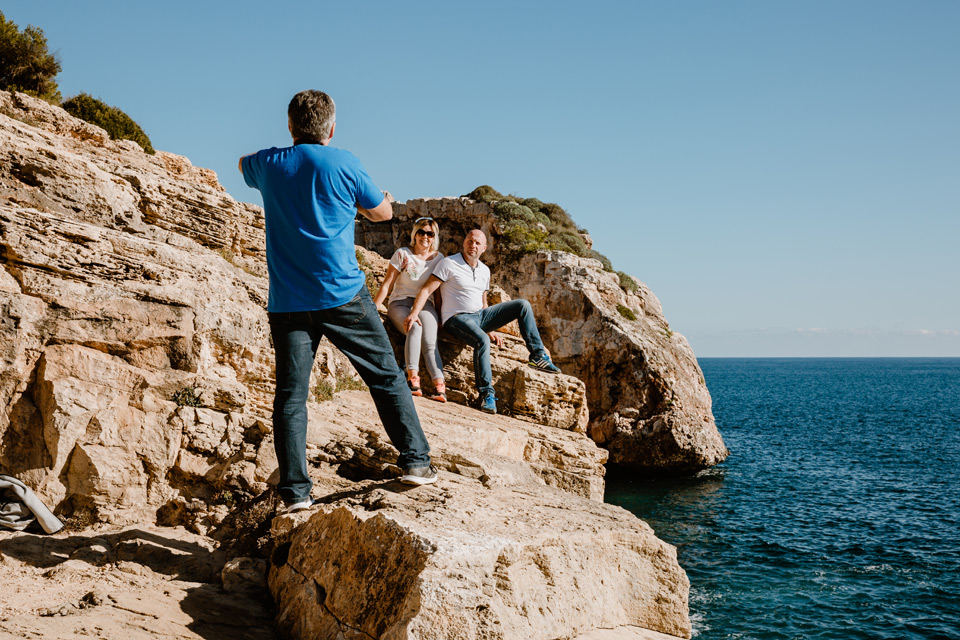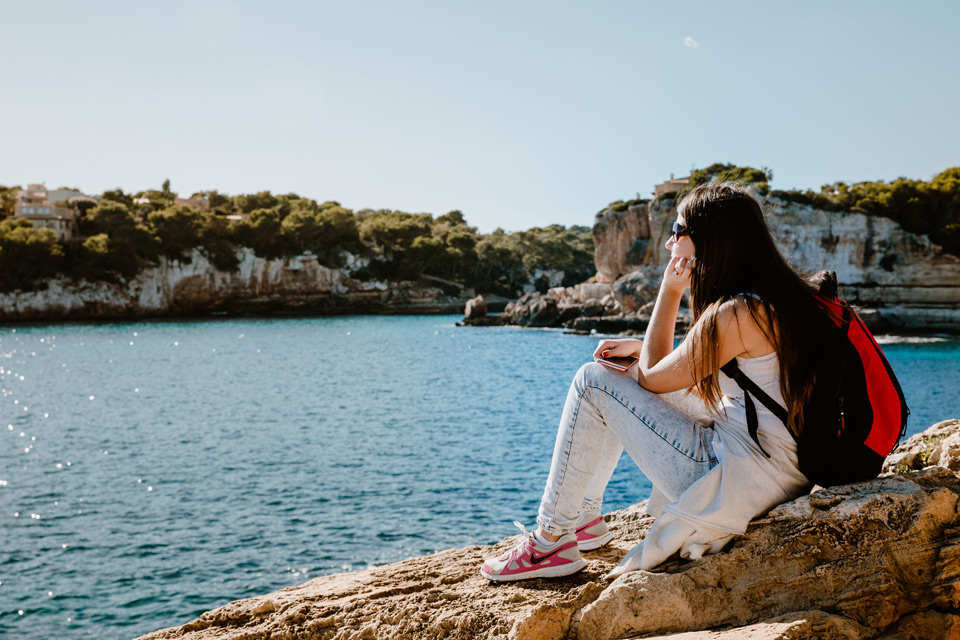 Cala Llombards
Although Cala Llombards is within sight, we need to drive up a bit. The descent is incredibly scenic!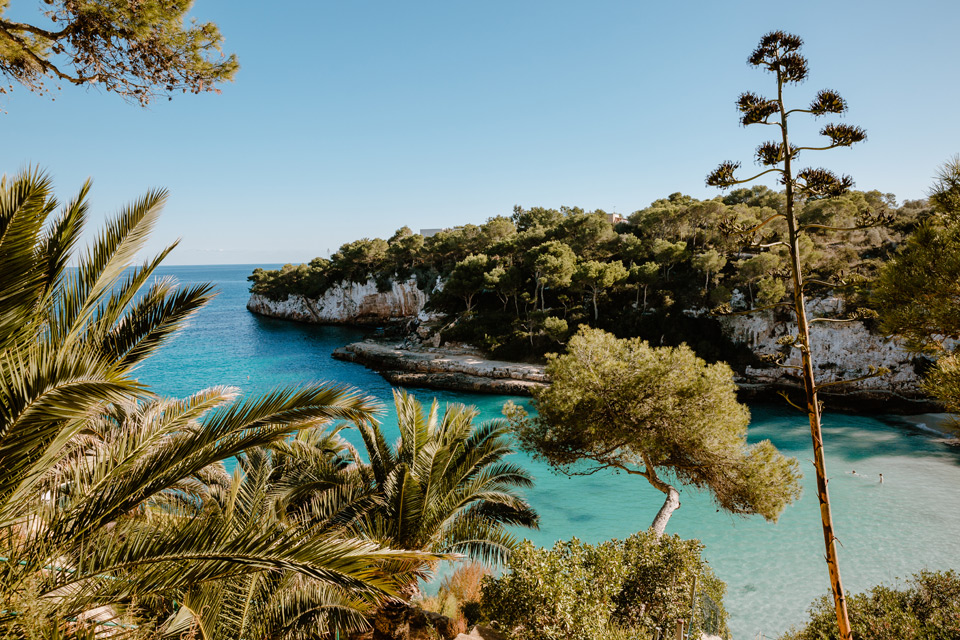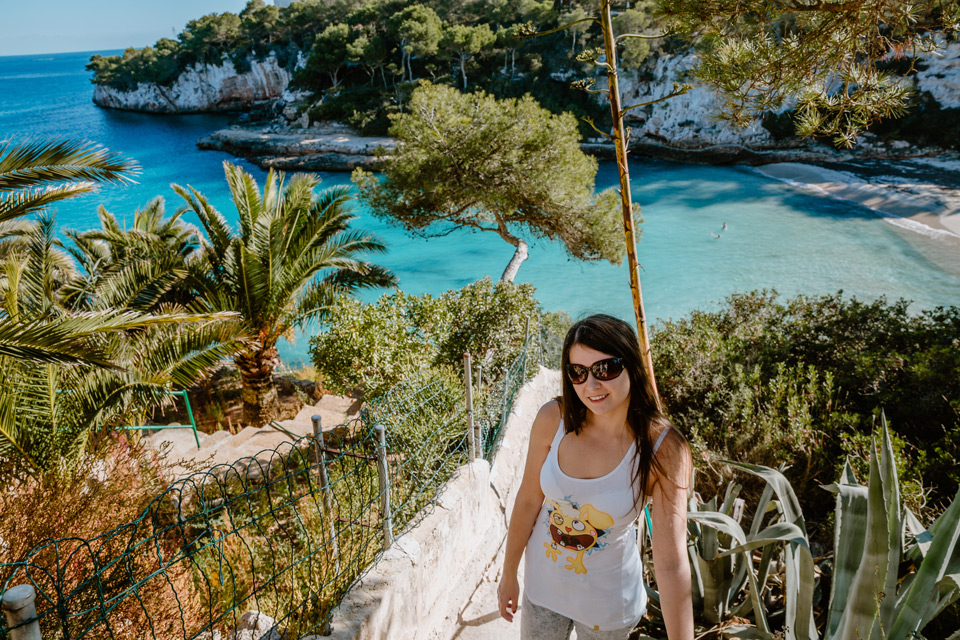 First thing I do after going down is to change clothes and jump into the water. The sea is warm and hard to get out of.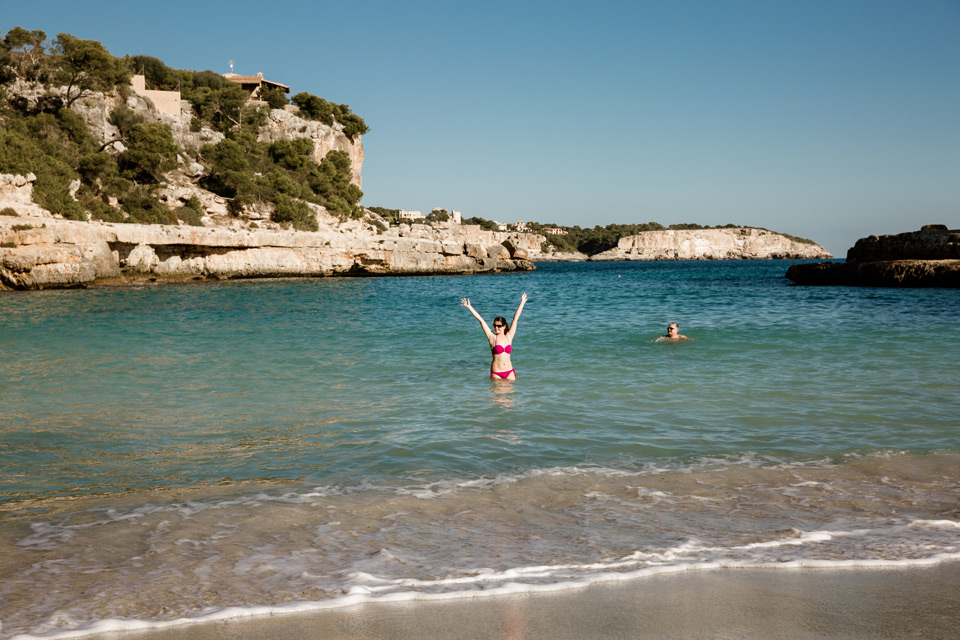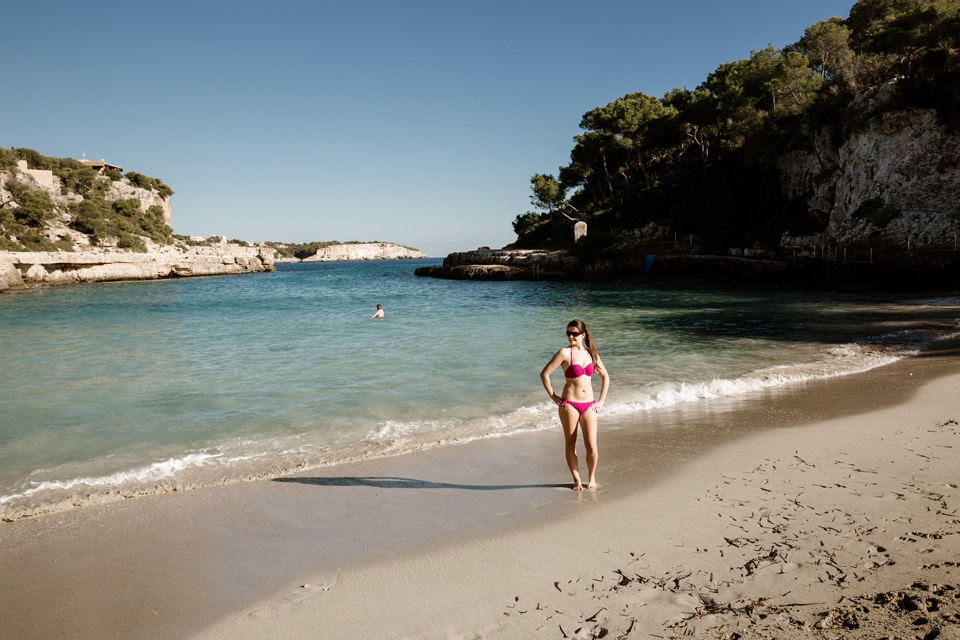 After bathing, it's time to look for shoots.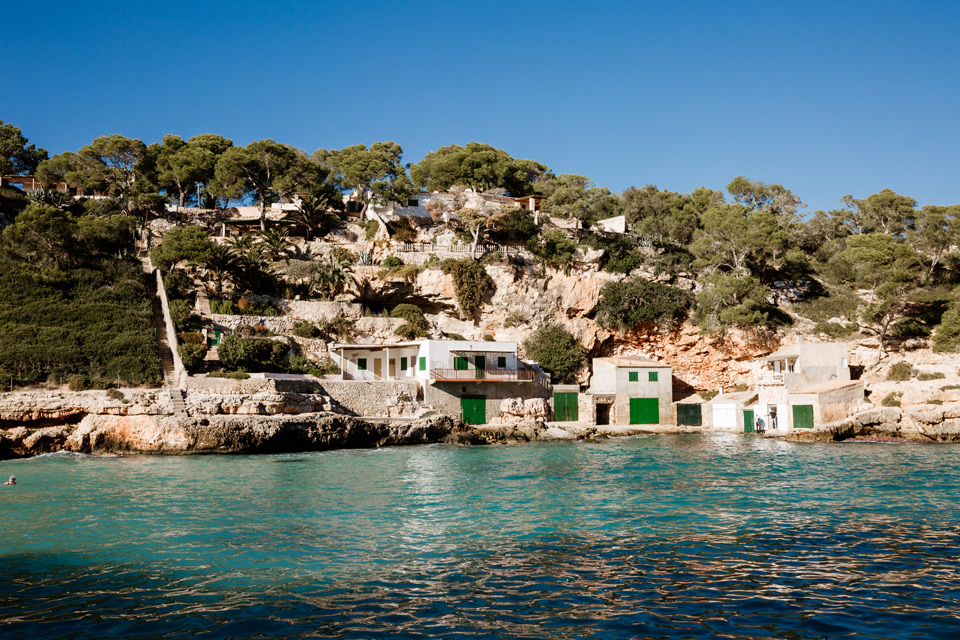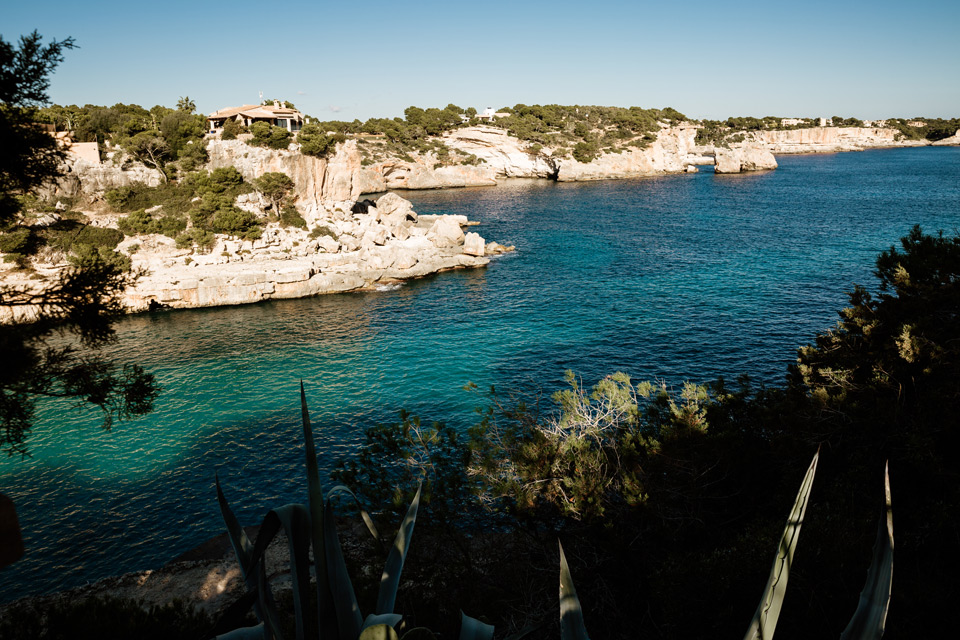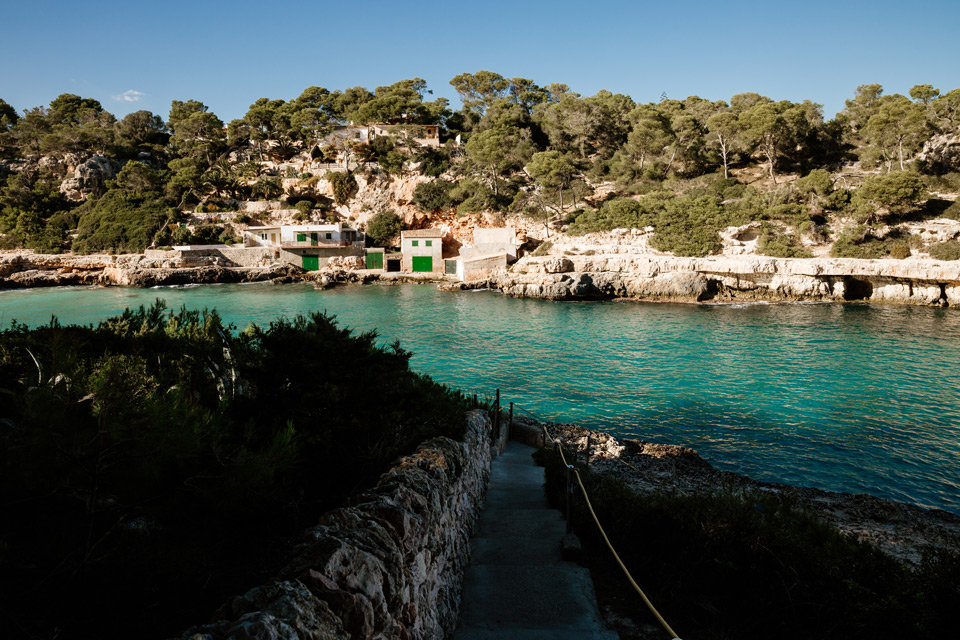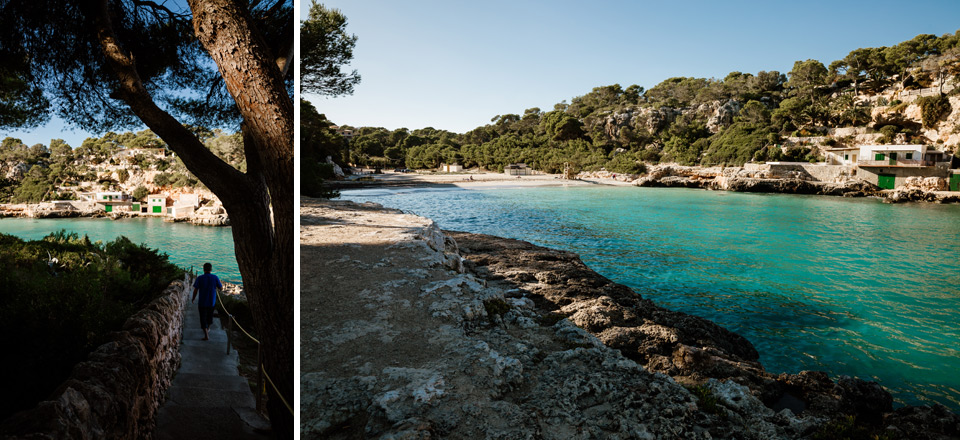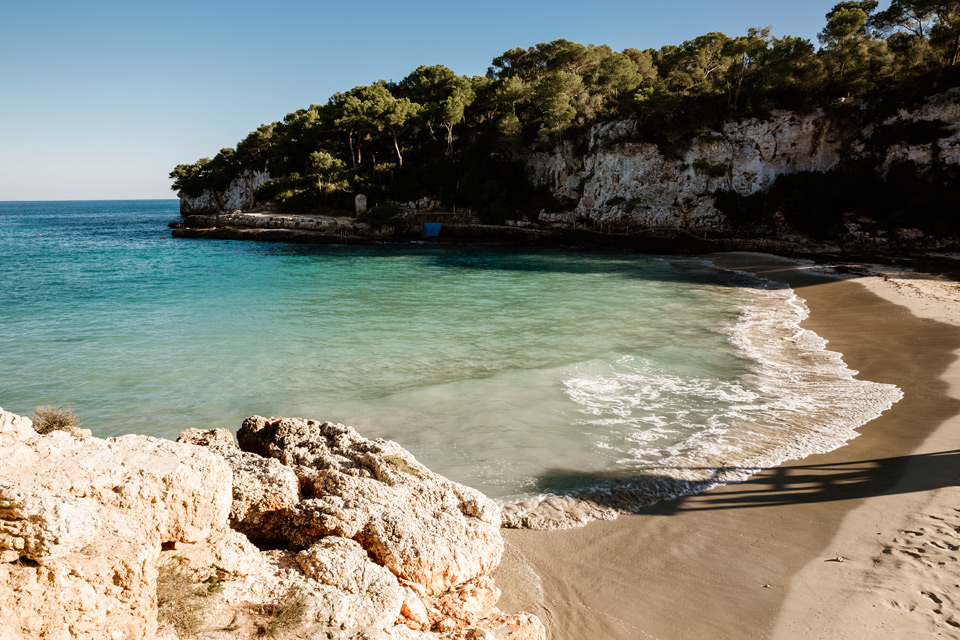 And you know what? I have only the last three photos taken for you during the return to the car.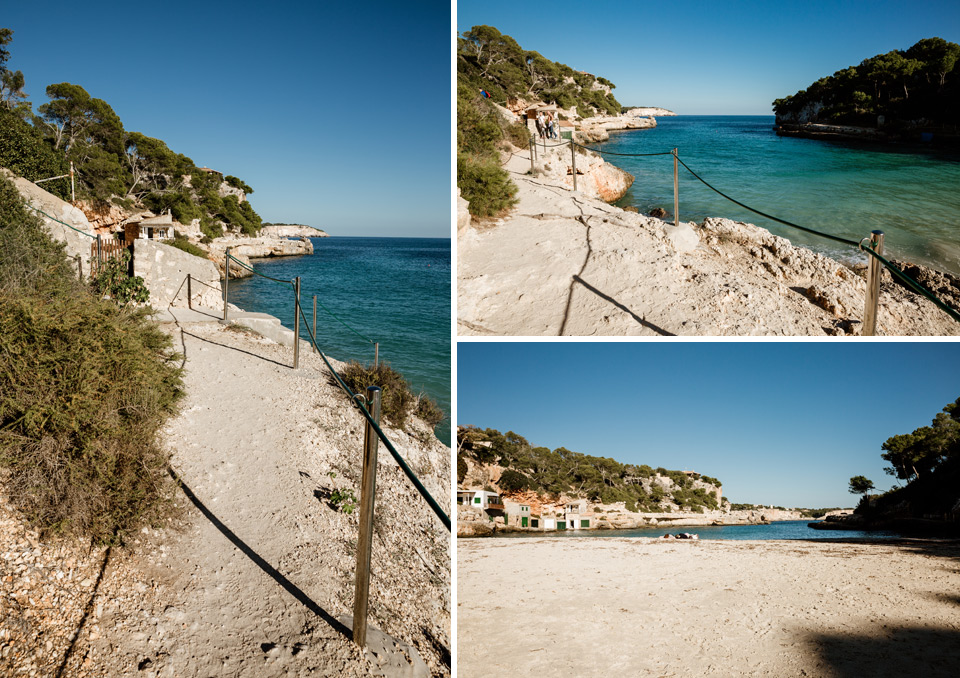 And that's it. We give the car back in Palma de Mallorca and we are taken to the airport. Everything goes according to plan and we return home safely. The very next day I get requests to organize another trip. I fulfilled them. In March of the following year we flew to Seville and traveled around Spanish Andalusia.
Practical information:
Currently the cost of a ticket to Cuevas del Drach is 15 euros when buying a ticket online and 16 euros at the ticket office. Up to 12 years of age the price is 8 and 9 euros respectively. Children under two years of age have free admission. All current information can be found here. Opening hours are as follows:

From 01/11 to 10/03: 10:30, 12:00, 14:00 and 15:30
From 11.03 to 31.10: 10:00, 11:00, 12:00, 14:00, 15:00, 16:00 and 17:00
There is information on the site that if we travel around Mallorca at the peak of the season, it's worth entering the cave at 10:00, 16:00 and 17:00 and on weekends, because then the caves are visited by fewer people.

Distances we have traveled today (according to google maps)

:

Palma de Mallorca (parking lot) – Drach Caves 69 km
Drach Caves – Cala Santanyi 36 km
Cala Santanyi – Cala Llombards 9 km
Cala Llombards – Palma de Mallorca (airport) 52.5 km
Thank you for reading the entry!
If you think it is interesting, we would be pleased if you leave a mark in the comment.
You will find more posts from Mallorca here:
There are direct links to the next and previous episodes below.
All our travels: Travels
We also invite you to our Instagram and Facebook fanpage, where you can be up to date with all our travels.
See you later! 🙂