If you're planning a city-break in London, you've come to the right place. We'll show you our three-day trip plan. It will be great for an extended weekend. We will show our favorite photos and describe what we think is worth seeing. There are really many of these places, but if you are persistent travelers, you will definitely visit almost the entire city.
What to see in London – day 1
On the first day of our visit to London, we decided to see West London. We got off the subway at Green Park station and went through the park of the same name.
Buckingham Palace
Buckingham Palace is the first monument that we manage to visit in London. It's very important in England, it's inhabited by Queen Elizabeth II. The palace is huge and its surroundings are very interesting.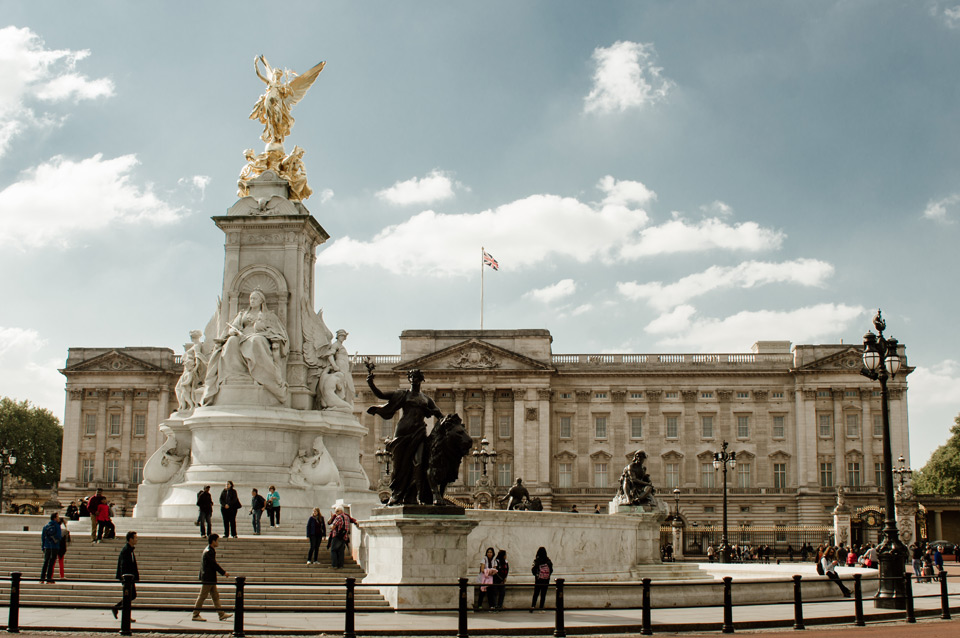 Hyde Park and Kensington Gardens
Near the Buckingham Palace and in the vicinity of Green Park there is a large park called Hyde Park. It's a place for walking the dog, social gatherings, as well as various cultural events. We also met many people resting on the grass and … squirrels. It's worth taking a leisurely stroll around Lake Serpentine, and then go in the direction of Kensington Gardens- to the western part of Hyde Park. We will see there the Kensington Palace, where the famous Princess Diana once lived.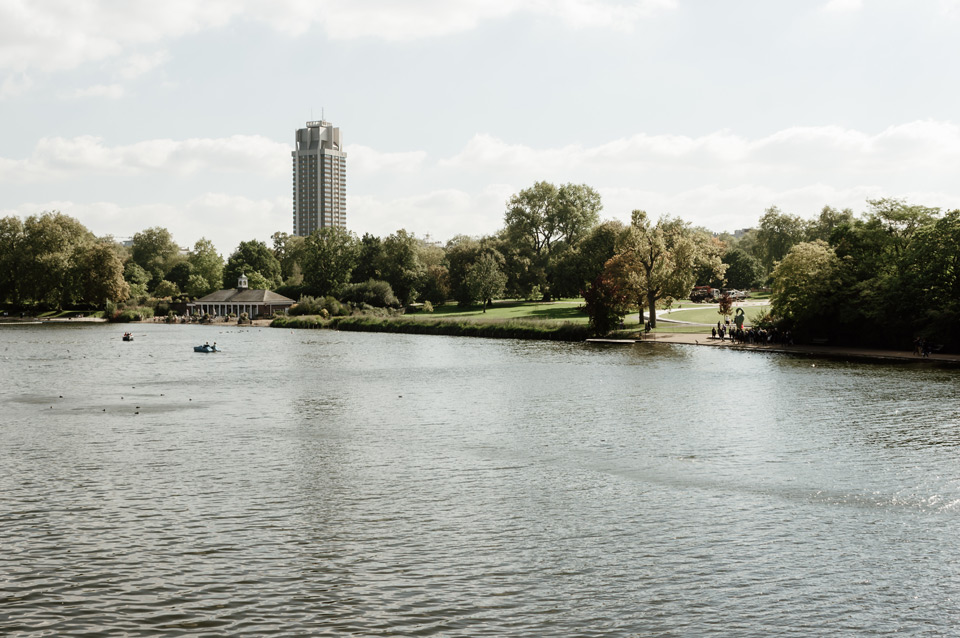 Harrods Department Store
If you're around Hyde Park, take a look at Harrods – the famous department store in London. The building has 7 floors, visiting it can take a whole day, and maybe that's not enough. It is said that Harrods is the most luxurious gallery in the world, so it's worth entering it and taking a look around it for a moment.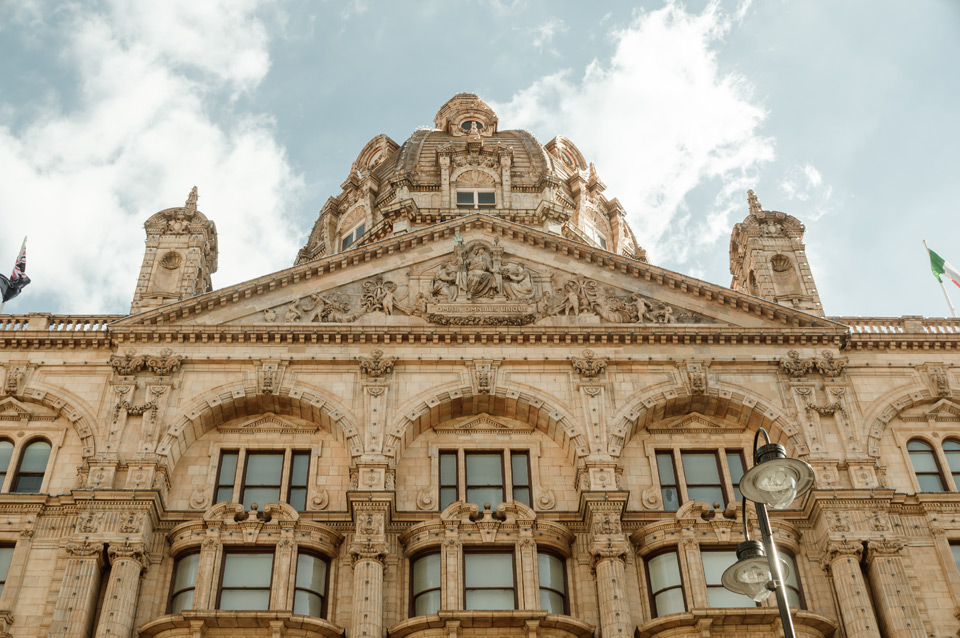 MUSEUM OF NATURAL HISTORY
There are several museums worth seeing in London. Also they are free! I admit that we don't like museums, but those in London are different and interesting. The first is the Museum of Natural History. After entering, you won't regret coming here. There is a huge diplodocus skeleton in the lobby and this is the biggest attraction. In other parts of the museum you will see other dinosaurs.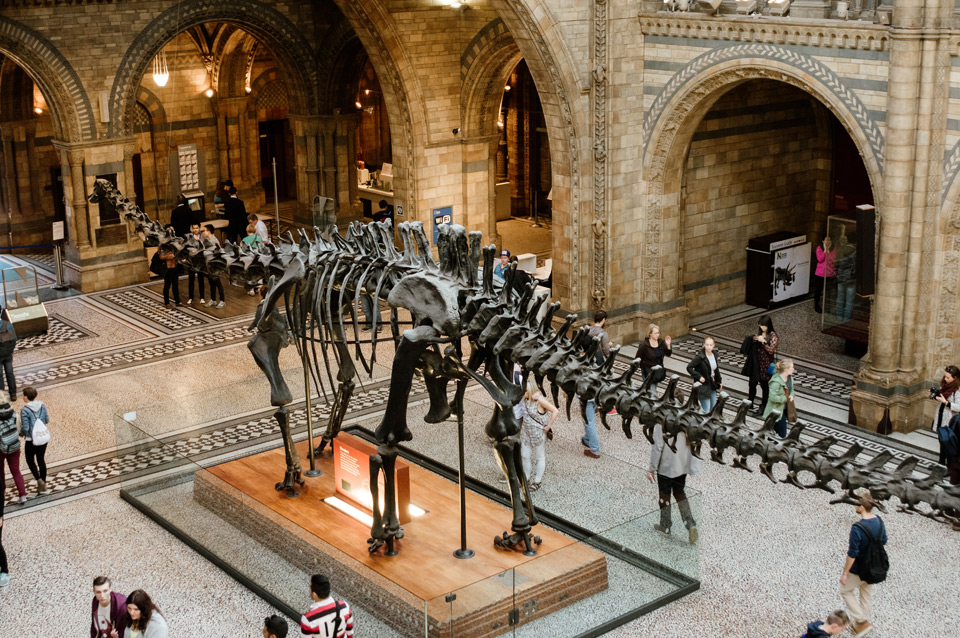 The science museum
The Science Museum is another place where you can spend the whole day. It has 7 floors! Everyone will find something for themselves. On one floor you can see old car models and various exhibits related to technology. The most interesting floor we visited is a place where you can conduct experiments and solve interesting quizzes. We saw, among others, our appearance in several decades and opposite sex ourselves.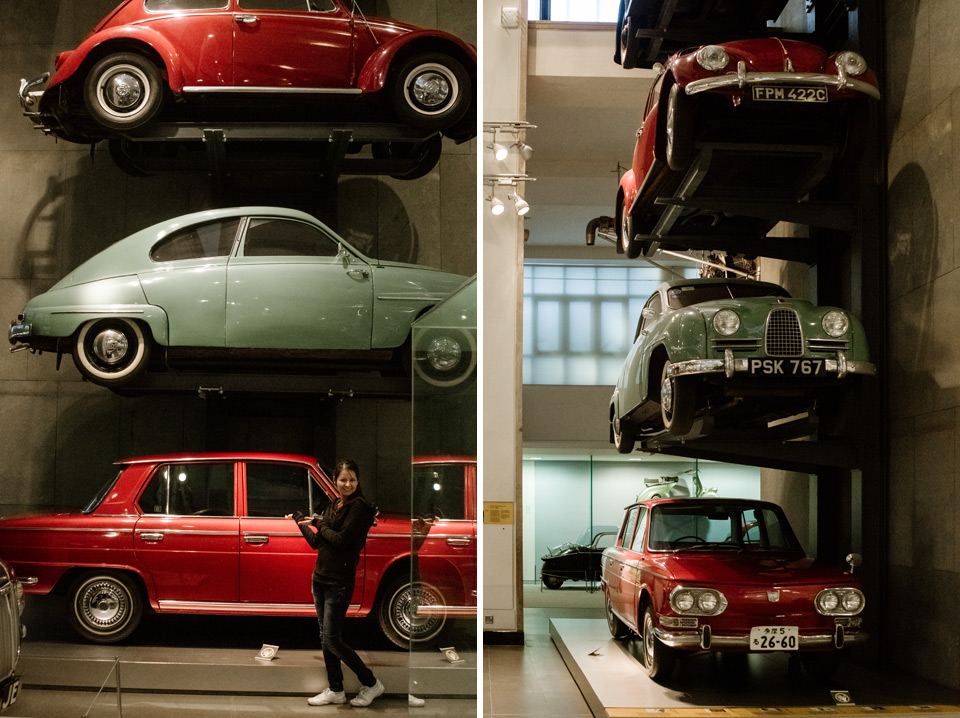 Notting Hill District
When I was planning to explore London and read the guidebook, I came across the mention of Notting Hill. However, there was no photo showing how beautiful this district is, which is why we didn't consider it as a noteworthy place in London. It was a mistake! Be sure to check it out, preferably on the occasion of a visit to previous places, because it's located near Hyde Park. We were unable to see colorful terraced houses and numerous flower balconies.
A detailed report and photo gallery of the first day in London: here.
Plan of sightseeing London- day 2
On the second day of our stay in London, we were able to see almost all the important monuments of the city. I planned this day for a long time, because we wanted not to take the subway more than was necessary. London Underground is expensive, one trip costs around 15-20 PLN (3.5-5 EUR). We were able to limit the number of journeys to two – from flat to flat, so the "cheap travel" mission was completed.
St. Paul's cathedral
We got off at St. Paul`s station and from here we started our walk around the city. The cathedral is noteworthy. It's good to see it up close and behind the Millennium Bridge, but more on that later.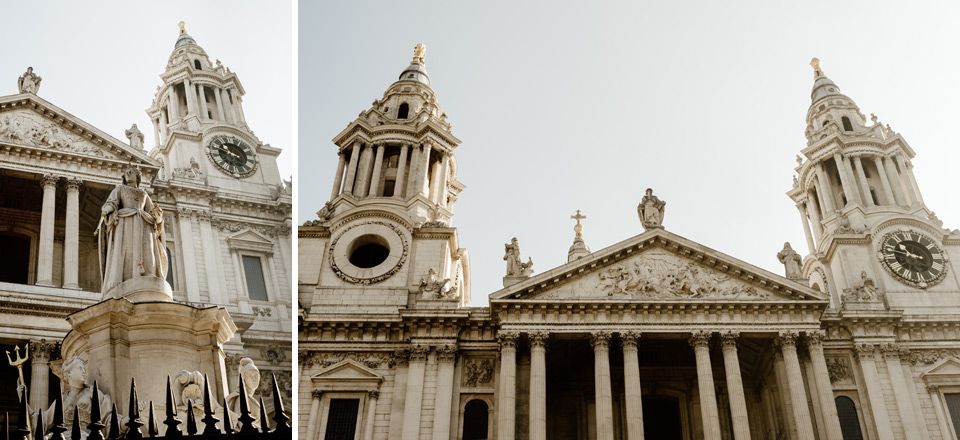 Monument
Monument is another interesting London attraction. Itself, it may not be very noteworthy, but the views from it are. This is a great viewpoint of the city. From the top of the monument we will see, among others, St. Paul's Cathedral, the City district with large skyscrapers and the Tower of London. For the first time we were able to see London's biggest attraction – Tower Bridge.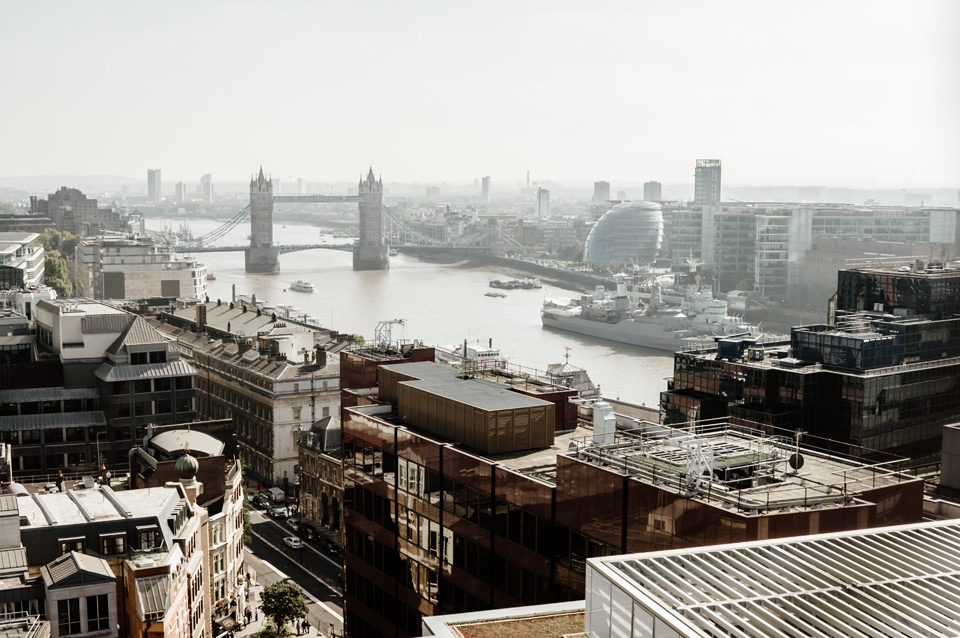 Tower of London
Next to the Tower Bridge, the Tower of London is one of the most interesting sights of London. There is no option to miss this place when visiting London. The fortress was built in the 11th century and is now a museum. The ticket costs are quite high, besides, we were not interested in the interior of the building. Definitely it was enough for us to see him from the outside.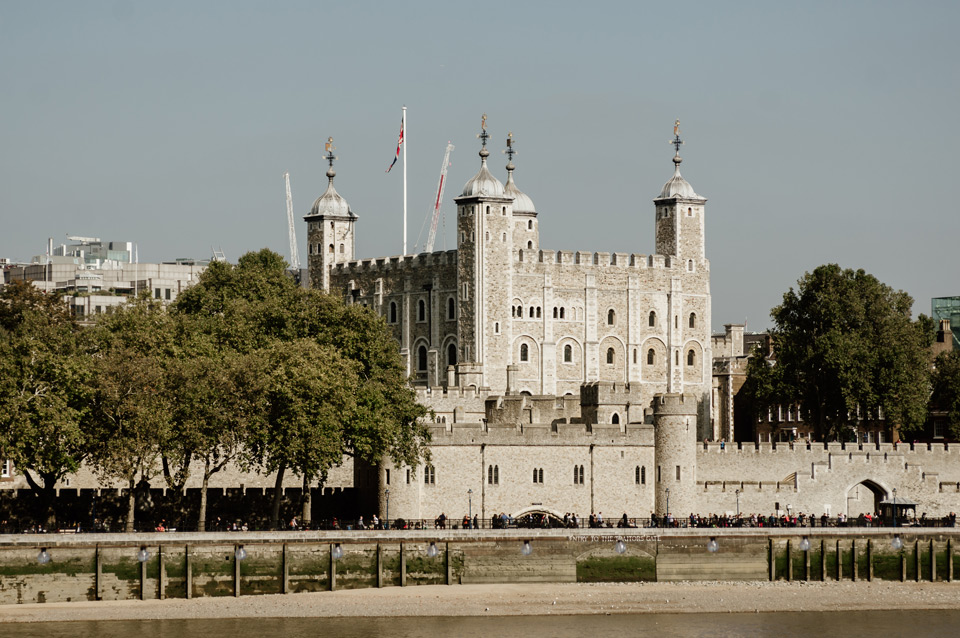 Tower Bridge
Tower Bridge is a monument of London, about which every guide says that it's worth seeing. No wonder – after all, it's the most famous bridge in England. It's deceived, which means it opens if it's needed. We have observed this several times. Once we were on the bridge during such a situation. The second time we observed the opening and closing of the bridge from afar.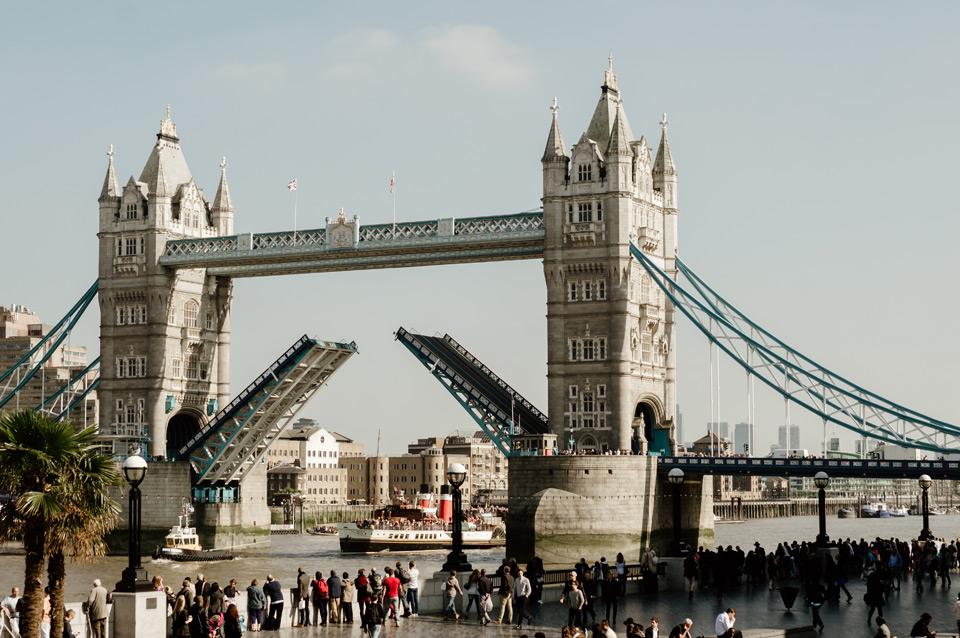 Walk along the banks of the Thames
On the south side of the Thames, just behind Tower Bridge, the promenade on the River Thames begins. You can walk all the way to the London Eye! Along the way, be sure to admire the views across the river, mainly the City district.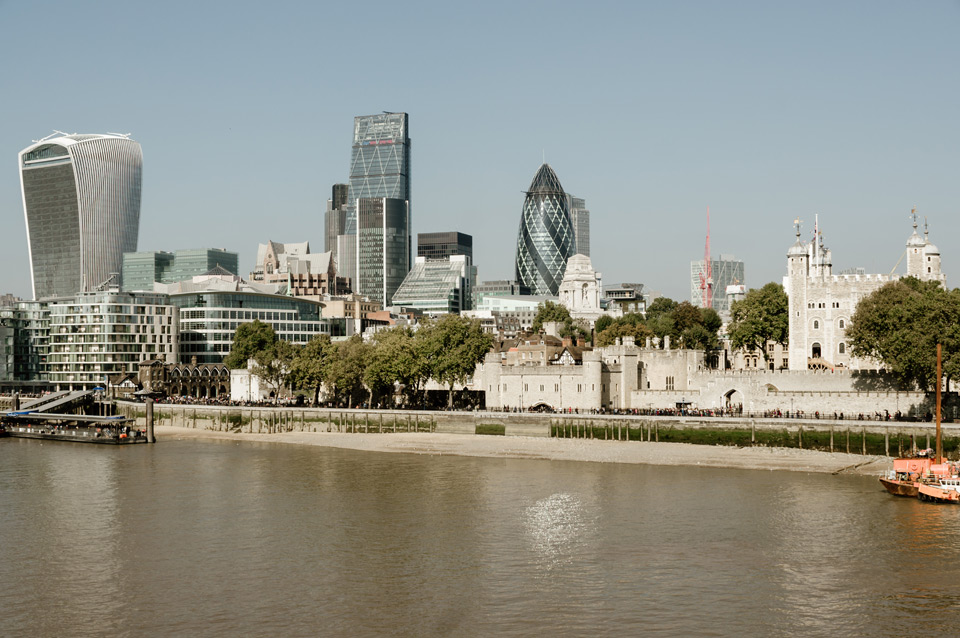 London bridges- Millenium Bridge
Almost every London bridge is different, they are certainly noteworthy. In our opinion, of course, the most interesting, apart from Tower Bridge, is the Millennium Bridge. I mentioned him before for a reason. From the bridge there are wonderful views of St. Paul`s Cathedral.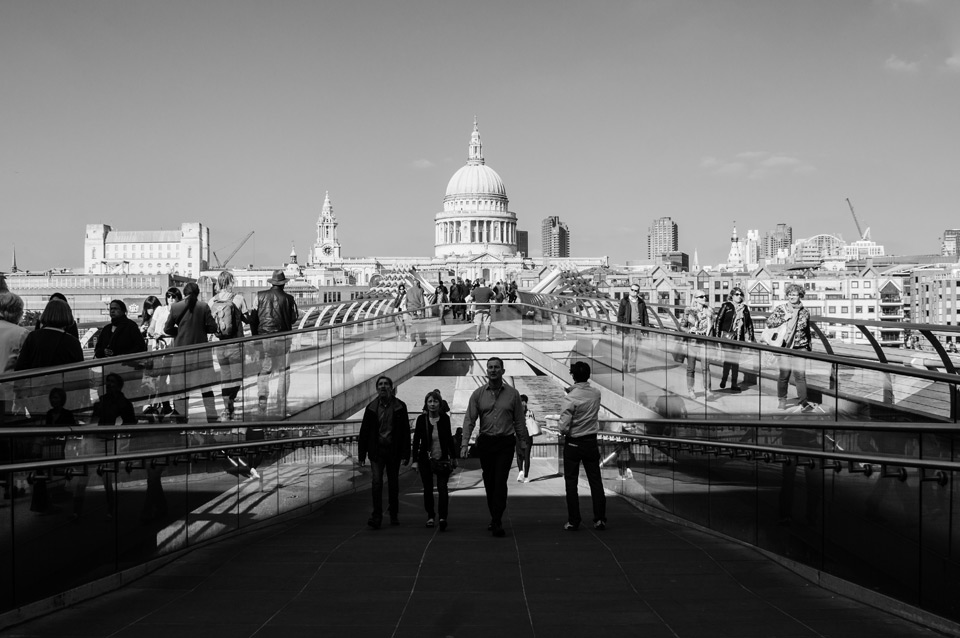 Westminster Bridge and Big Ben
Westminster Bridge is another scenic bridge in London. From it you can take interesting photos – almost like a postcard. In the background you will catch Big Ben and Houses of Parliament, and if you try, English buses. Be careful, because this place is very crowded.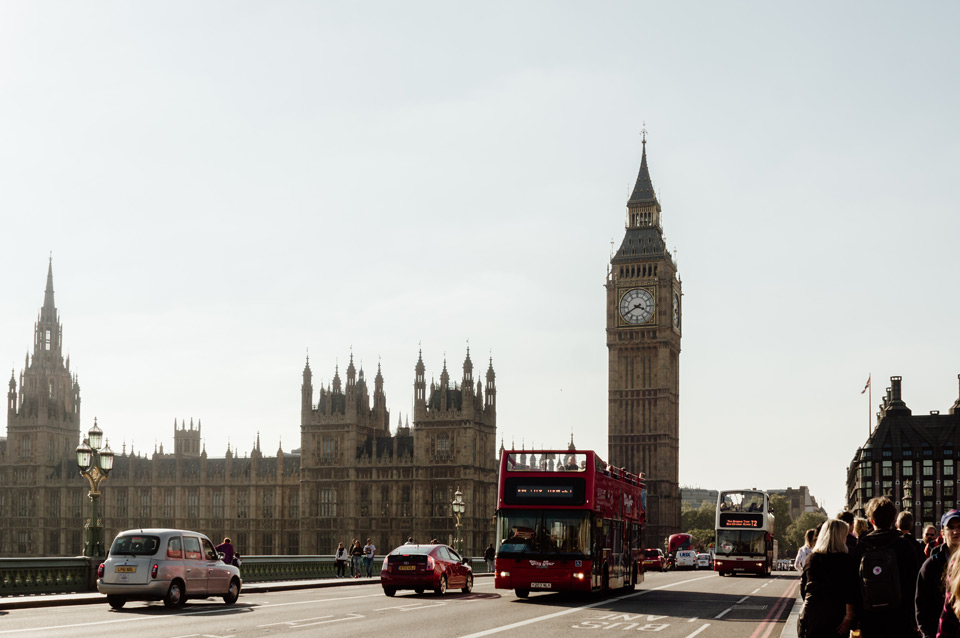 London Eye
You've definitely heard of the London Eye. There are always big queues for this attraction, so it may be worth booking a ride over the internet. The ride is not long – it lasts about half an hour. The cab speed is so low that you can get on and off without stopping the wheel.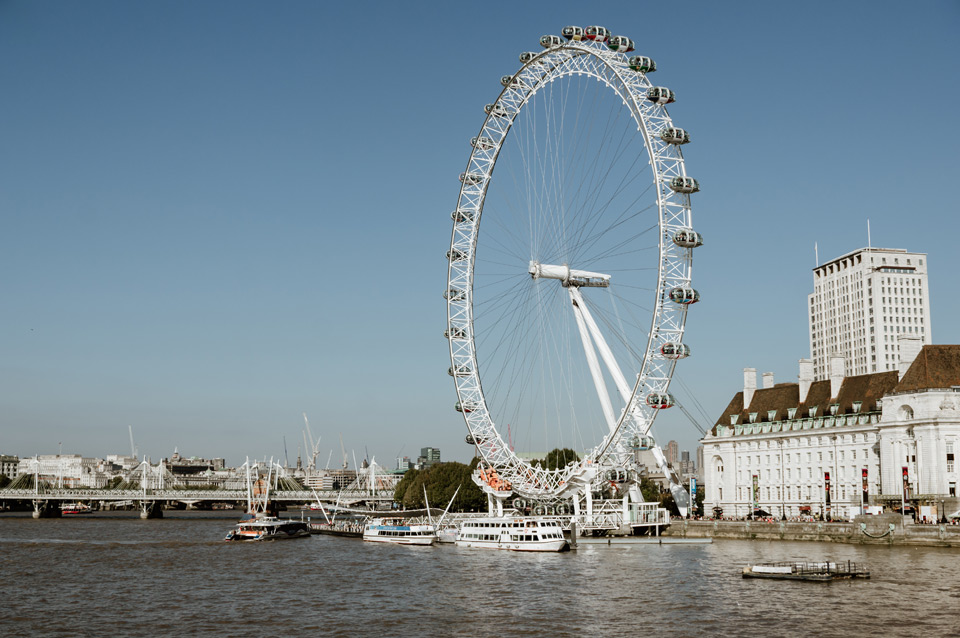 Westminster Abbey
Westminster Abbey is a beautiful Anglican church. This temple is very important for the English, because there were the coronations of almost all rulers of England.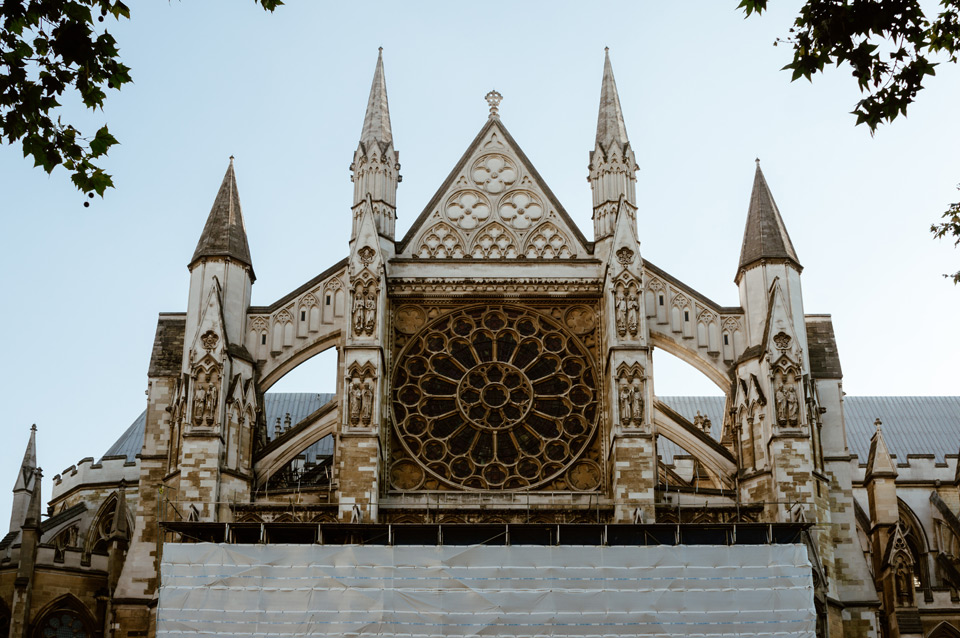 Traffalgar Square
Traffalgar Square is an interesting square located in central London. If you go to it from Westminster Abbey, you can hook up on St. James`s Park. At Traffalgar Square there is the National Gallery, several monuments and a fountain. It's a great place to take a break from wandering around the city.

Picadilly Circus
After you have been to Traffalgar Square, for a change see Picadilly Circus. It has a completely different atmosphere – it's crowded and loud. There is an angel statue on it, but it is distinguished by another thing – a huge advertisement on one of the buildings.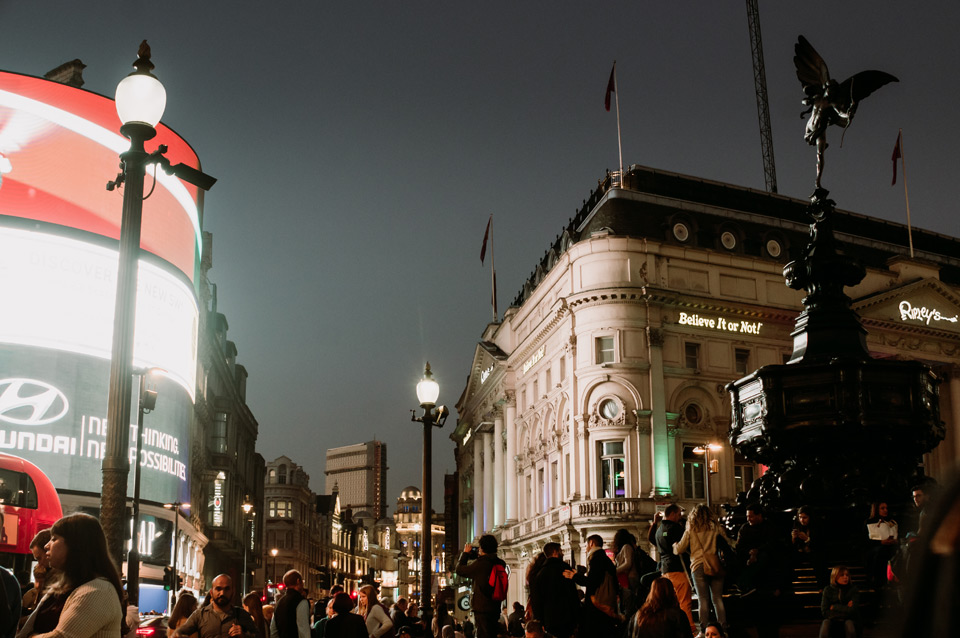 Soho and Chinatown
It's amazing how diverse the London is. There are many districts in the city that differ from each other in diamonds. Soho and Chinatown are such prominent places. Soho is called the gay district, while Chinatown is called the Chinese district. It's worth taking a walk here.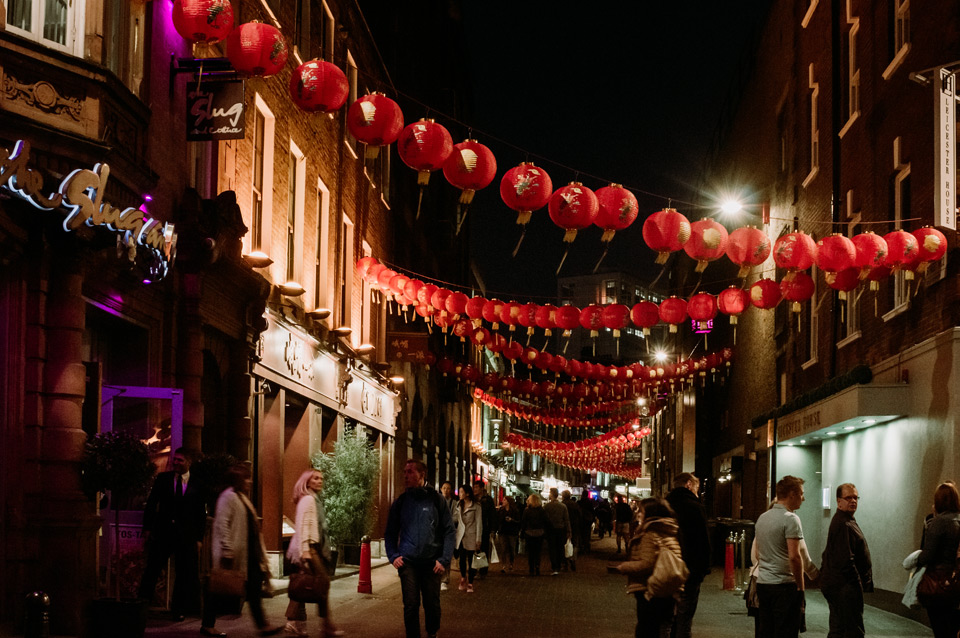 A detailed report and photo gallery of the second day in London: here.
Interesting places in London- day 3
It's time for East London. On the third and last day of our stay, we had the most important London attractions behind us, so we left the remaining time for Asia and Andrew (our hosts – my, that is Kinga, cousin and her boyfriend Andrew). We went for a walk to the Greenwich district, and in the evening we visited Shoreditch and City.
Greenwich district and park
In the Greenwich district, see University of Greenwich– a university, like a palace, and visit the National Maritime Museum. Inside the museum there are exhibits about the sea and sailing. Admission is free.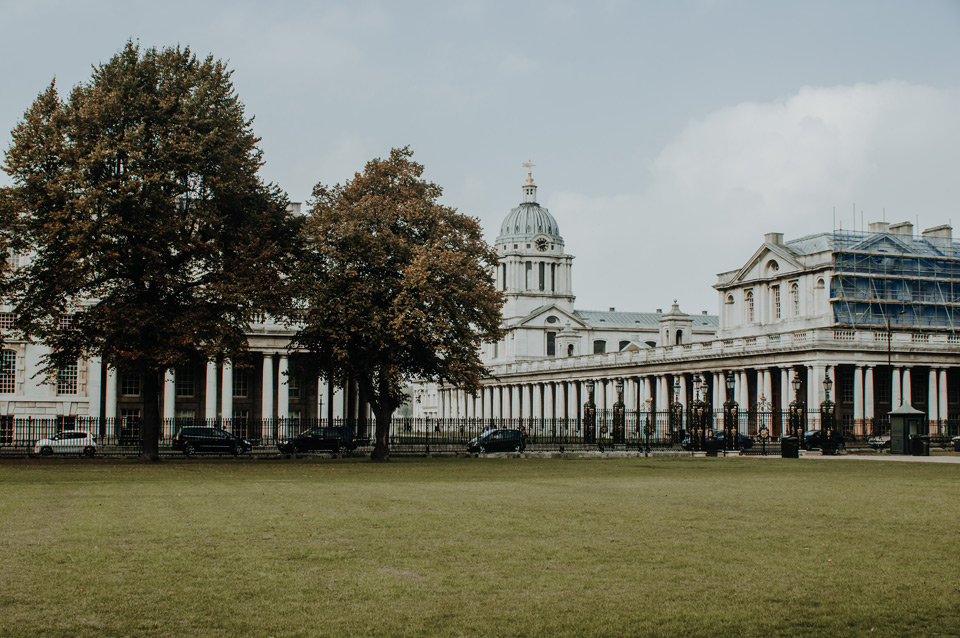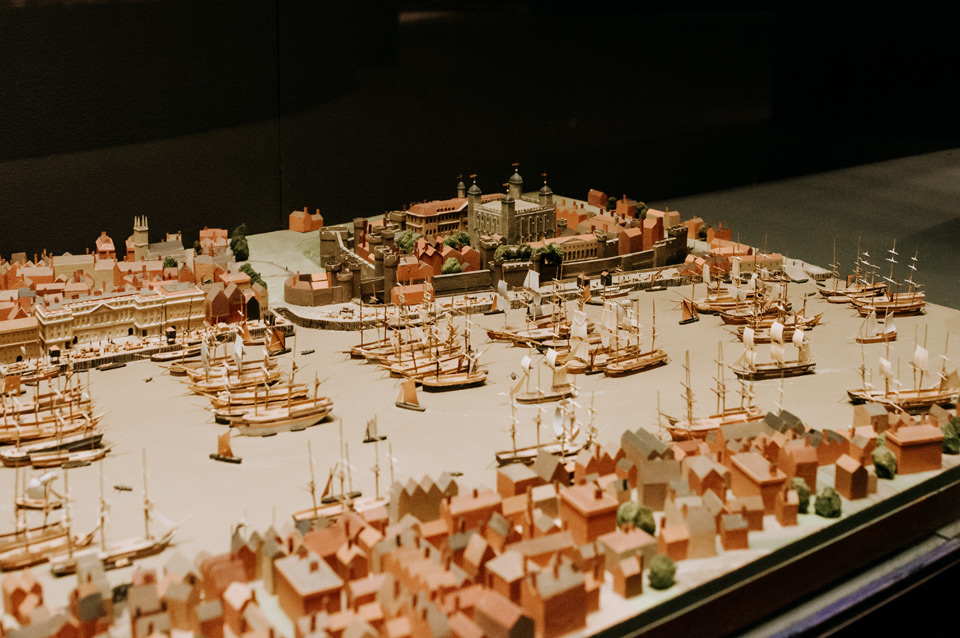 In Greenwich, you can look at the market. You can buy something to eat here and see interesting stands with various items, including handicrafts.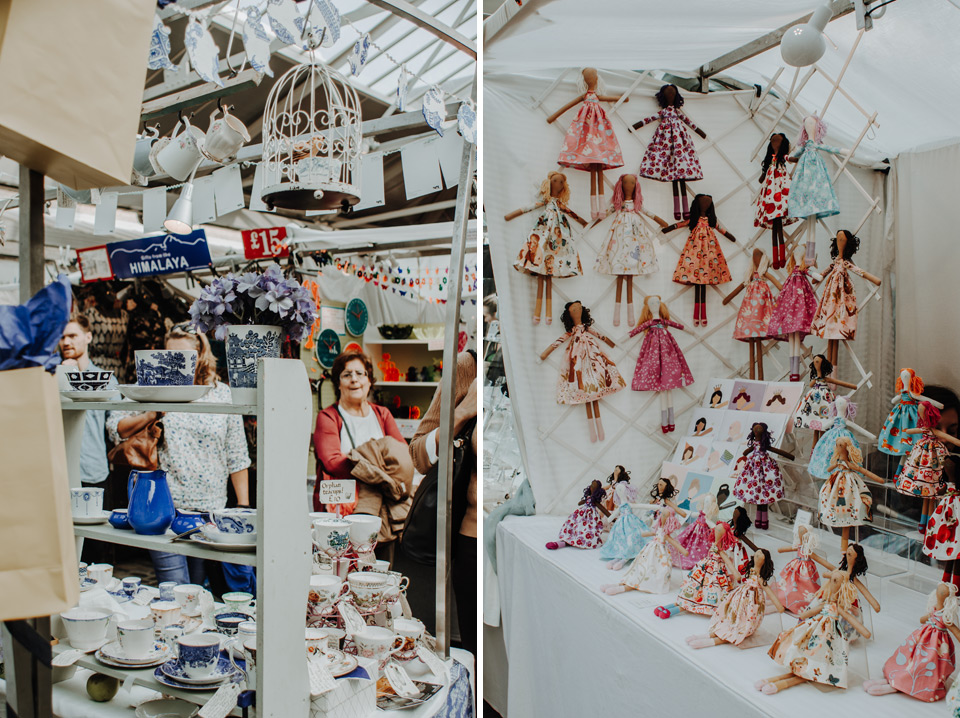 Be sure to visit the banks of the Thames near Cutty Sark, i.e. the museum ship. Here, you'll see the magnificent panorama of Canary Wharf – London's financial district. You can also go to the other side of the river, passing through the tunnel. The entrance to the tunnel is in a small orange building with a dome.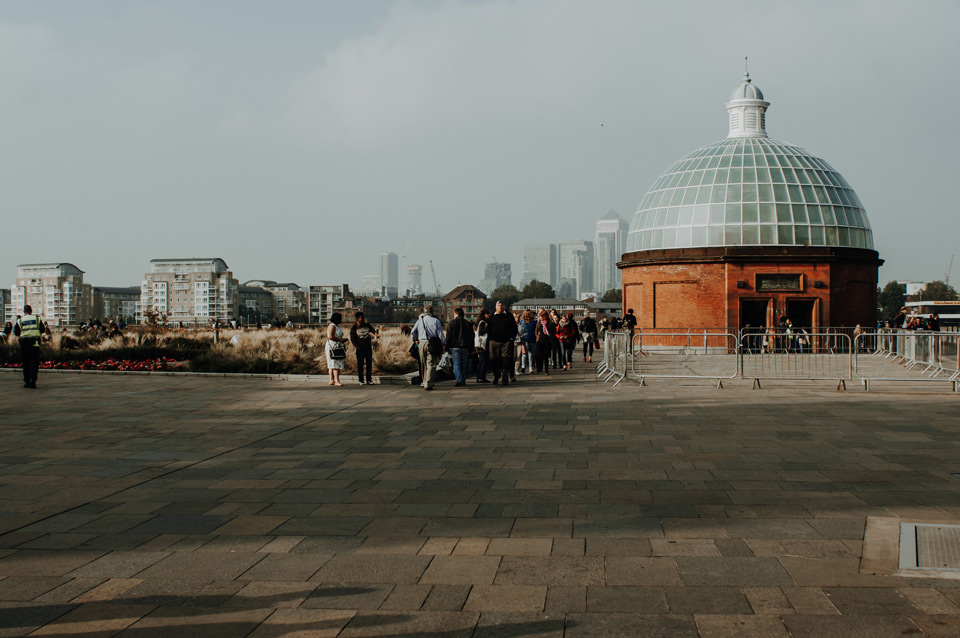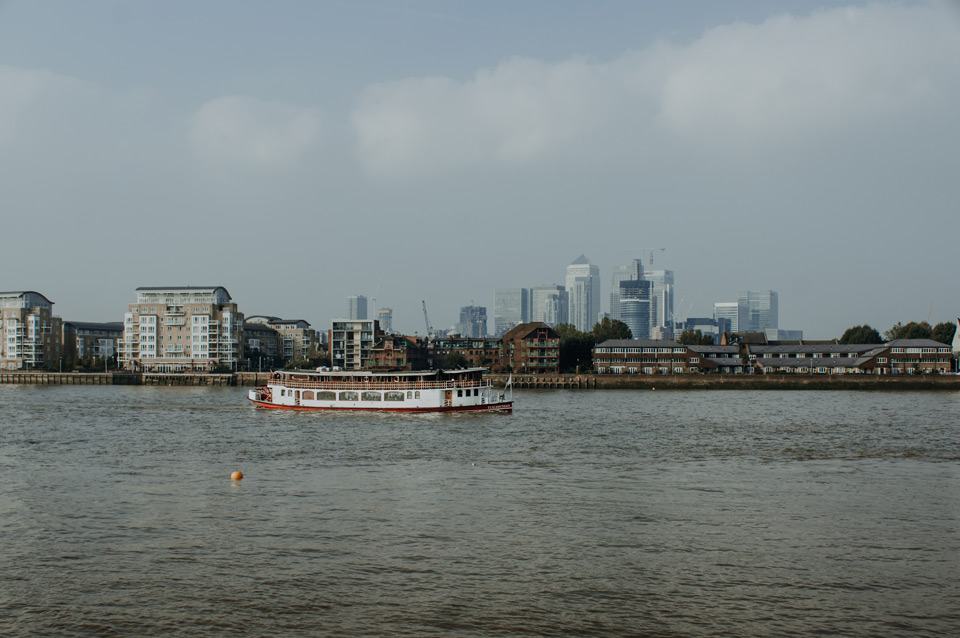 In the Greenwich district a very scenic place is the Greenwich park. There is the Royal Astronomical Observatory and the prime meridian – you can take a photo next to it, unfortunately for a fee. From the hill there is a wonderful view of the entire Greenwich Park, National Maritime Museum, University of Greenwich and even Canary Wharf.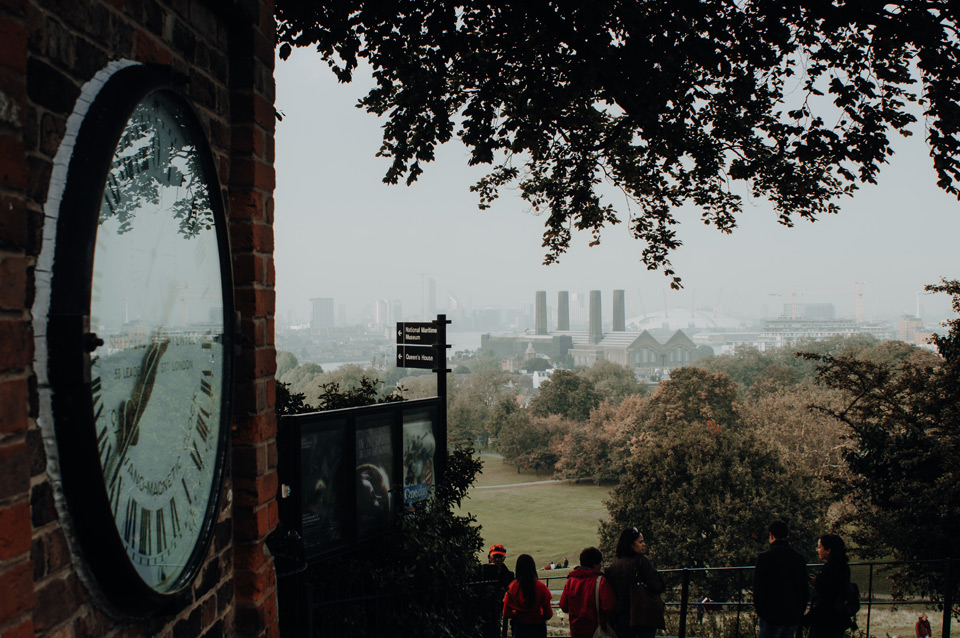 Shoreditch
In short, the Shoreditch district is a graffiti district. The buildings here are less modern, they look older, some might say neglected. Shoreditch is a place for artist people who want to develop their skills and have the ambition to start their own business.
City
City is a district for fans of modern architecture. Here you can see the great commercial buildings of Great Britain up close. Their non-standard shapes are eye-catching from every neighboring district. They look most beautiful from the Tower Bridge.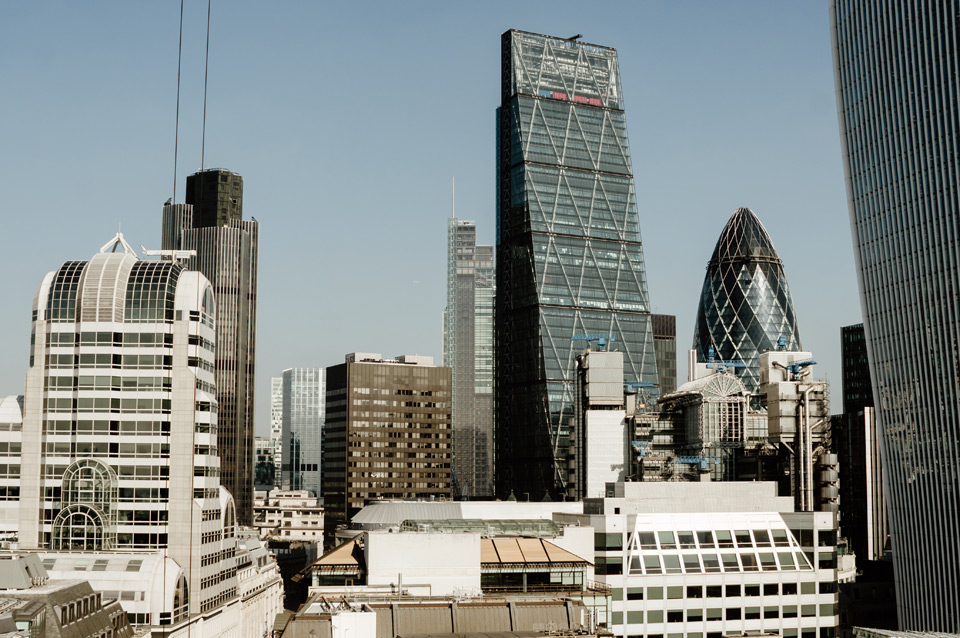 A detailed account and photo gallery of the third day in London: here.
Thank you for reading the entry!
If you think it is interesting, we would be pleased if you leave a mark in the comment.
You will find more posts from London here:
There are direct links to the next and previous episodes below.
All our travels: Travels
We also invite you to our Instagram and Facebook fanpage, where you can be up to date with all our travels.
See you later! 🙂