The most famous city in England – London – we were able to visit it mainly thanks to a cousin who lives in London and gave us accommodation for these few days of stay. The price of airline tickets also influenced the decision to travel to England.
London is very culturally diverse. We felt better in some places, worse in others. In the report we will try to show everything that we think is worth seeing. There are many interesting places in the city.
London, day 1
On September 30, the plane from Gdansk takes off slightly late, but we are on time in the destination. At London Luton airport we wait for the easyBus bus that will take us to the center of London. With tickets already purchased from the website, we wait about an hour at the airport for a bus. We come to the center and go to the metro station, where Asia waits for us. There are several different exits from the metro, so it takes us a long time to find ourselves. In the meantime, we manage to feel the atmosphere of the city – full of people, everyone in hurry and pushing forward. The cousin founds us a bit scared, not yet completely accustomed with the city. We go to her apartment.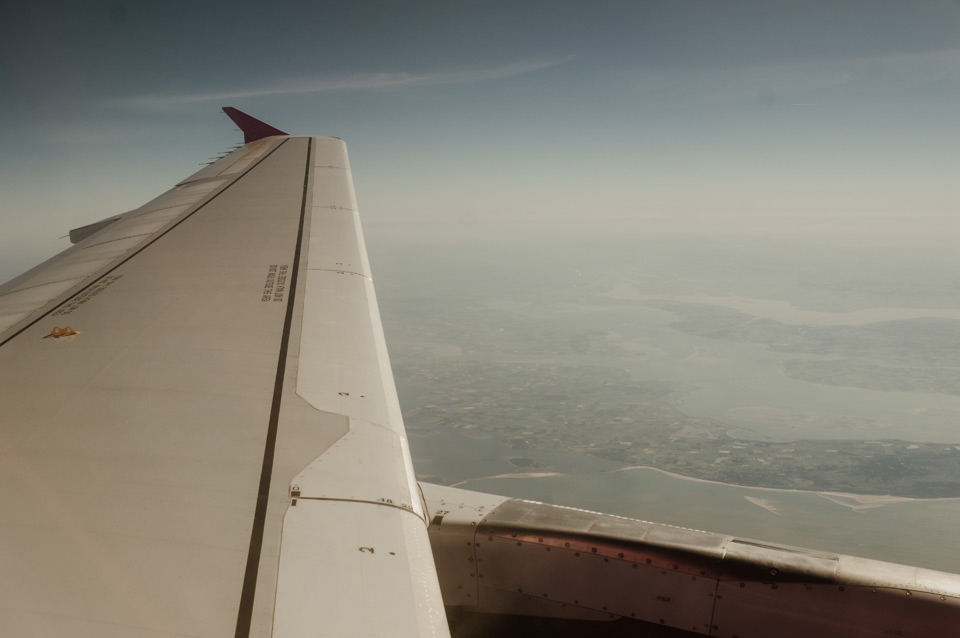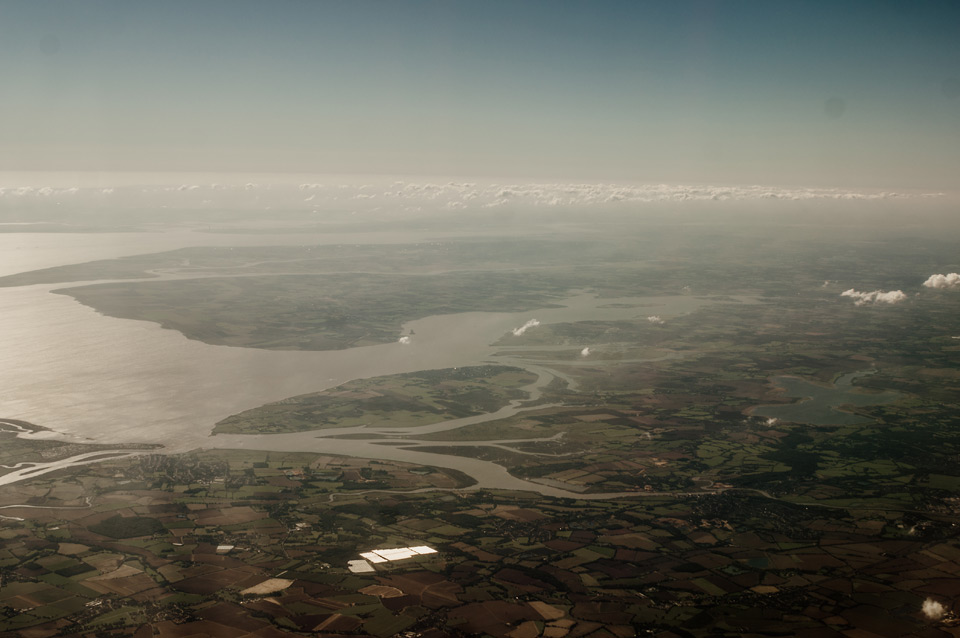 Evening panorama of the city
In the evening Asia and her boyfriend Andrew take us for a walk to the viewpoint near Greenwich Park. Thanks to this, we see the buildings of London for the first time, including the well-known London Eye.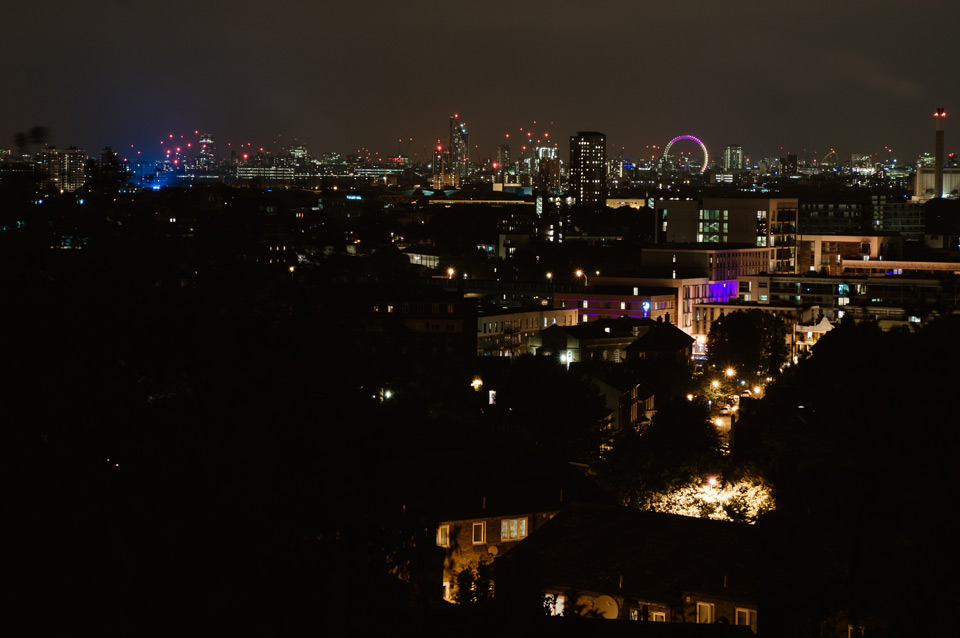 Second day in the capital of England
Plan for today is: Buckingham Palace, Green Park, Hyde Park, Kensington Gardens and London museums. I travel with Wojtek on the Jubilee subway from North Greenwich station to Green Park station. Traveling around London by subway is very easy – all you need is a map. The metro is very well signposted. It is enough to head towards the line we are interested in. Unfortunately, the fares are very high. We bought Oyster cards from the machine, which is the most cost-effective.
After leaving the subway, we go through Green Park. After a while we are at Buckingham Palace. It is the largest royal palace in the world. Currently Queen Elizabeth II lives there.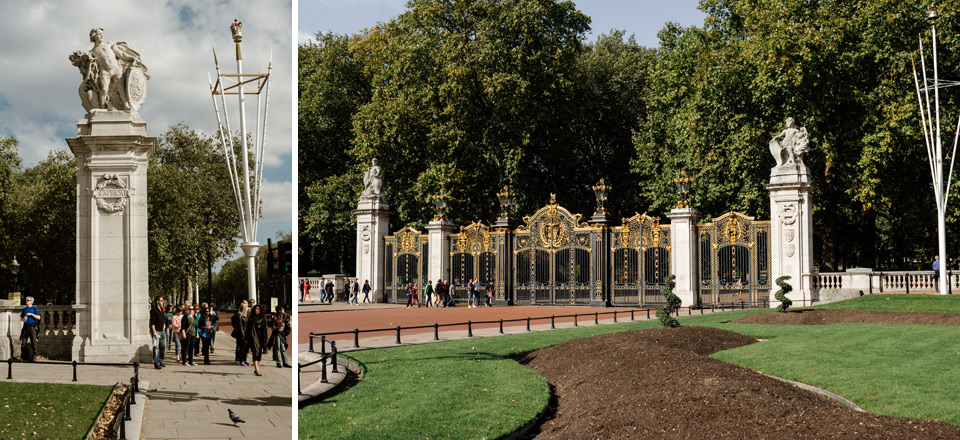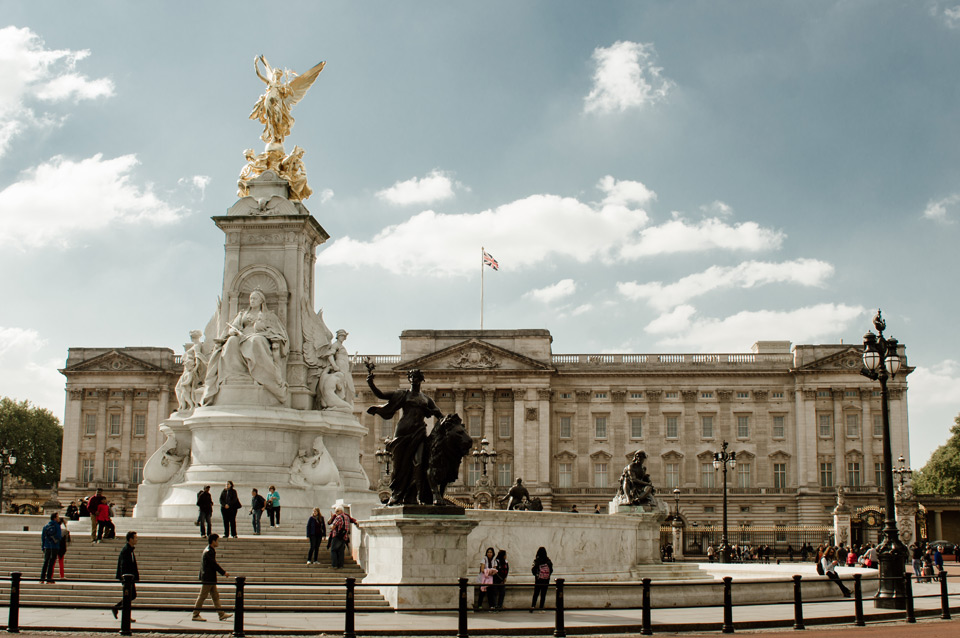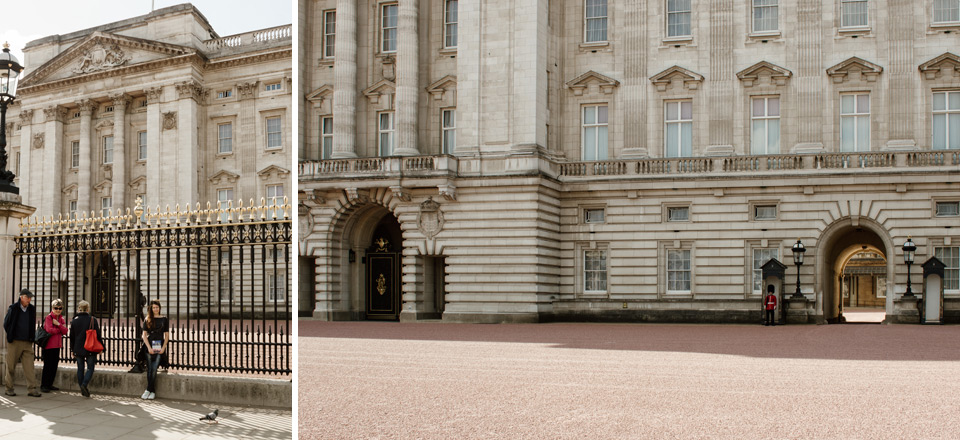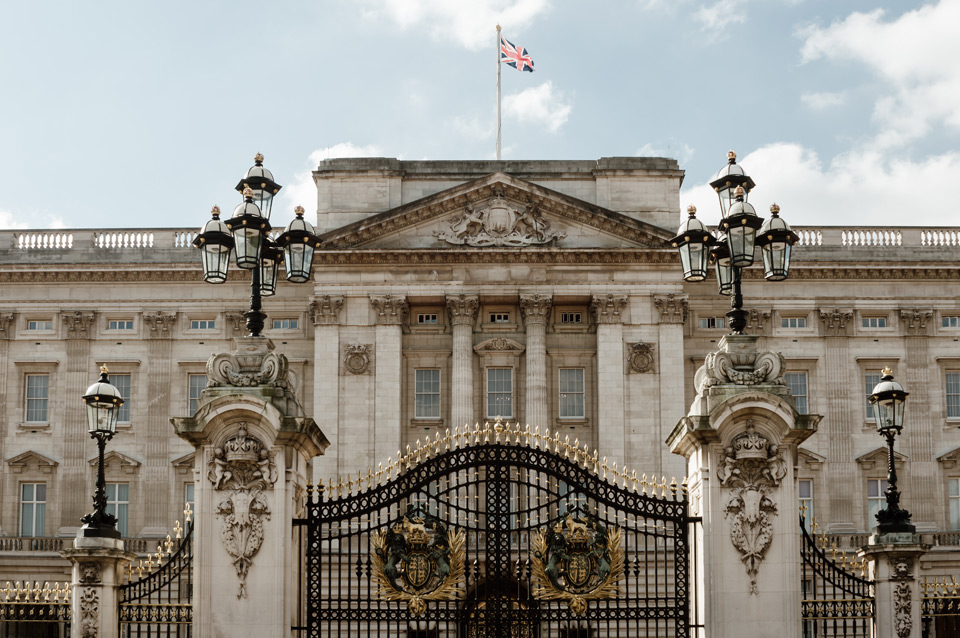 Hyde Park
We continue along Green Park towards Hyde Park. There is a Wellington Arch between one and the other park – we pass under it.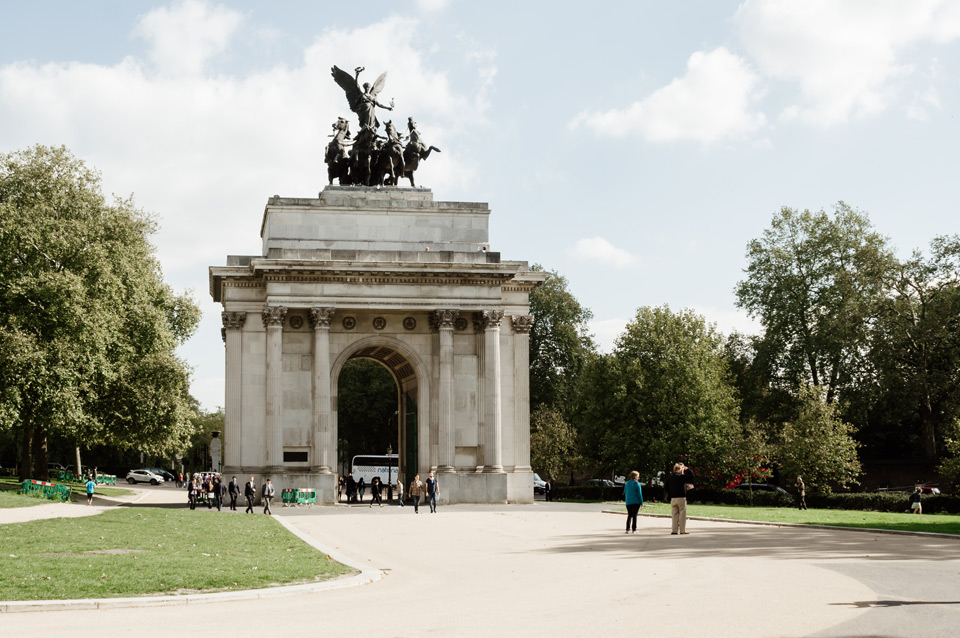 In Hyde Park we sit on the bench and wait for Asia. The crunchies we eat are very interesting for squirrels, which are a whole lot here. Tamed with the presence of people come very close.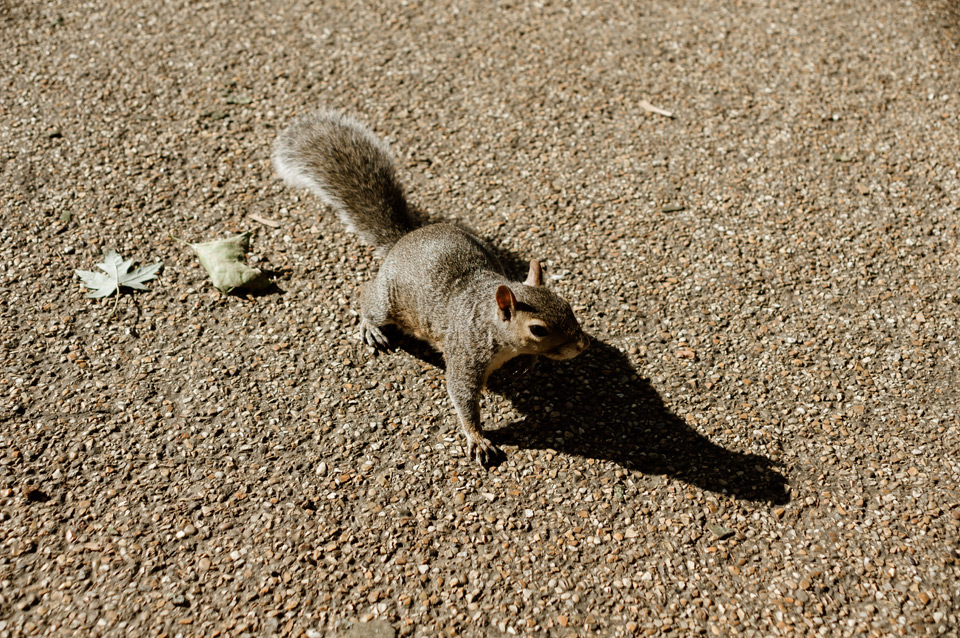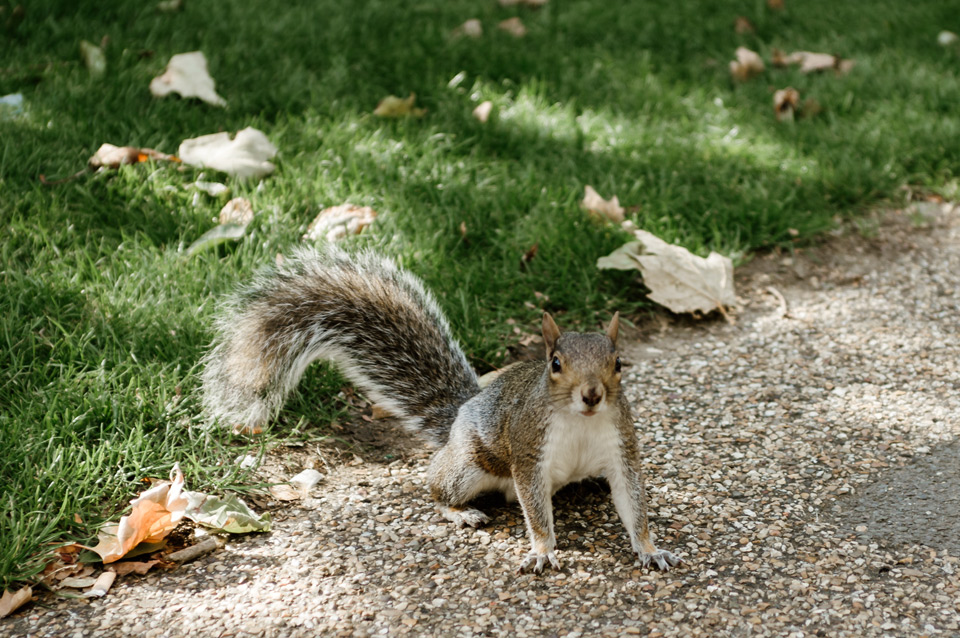 Asia, during her break from work, joins us and shows us park and its surroundings. We laugh that she is dressed "London style": an easy-to-remove coat, scarf, sunglasses and an umbrella in her purse. Indeed, the weather often "changes its mind" today. Once it's hot and once a cold wind blows. According to Asia, we are lucky that it's sunny, because in London it's rainy almost all the time.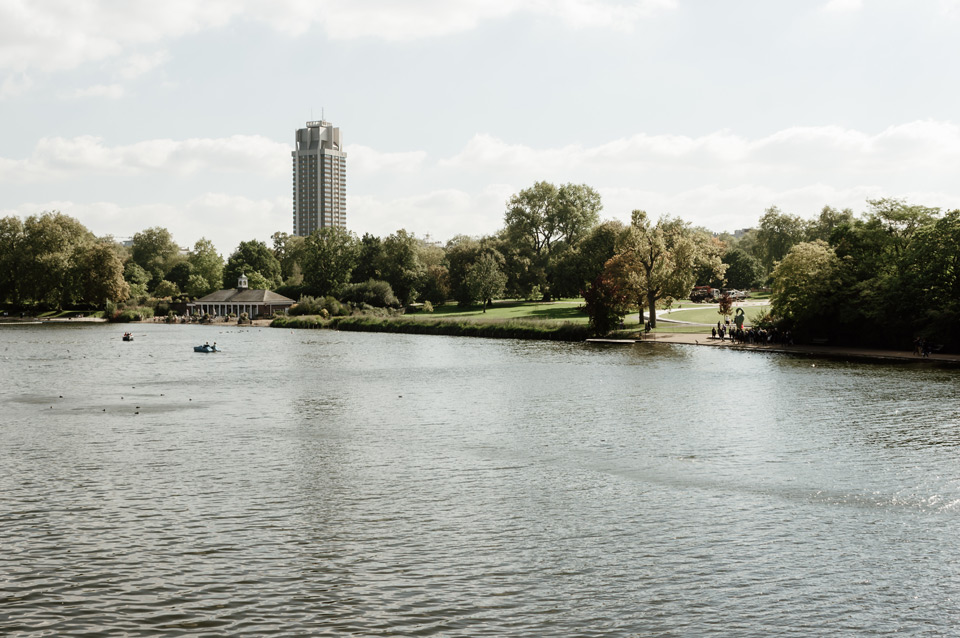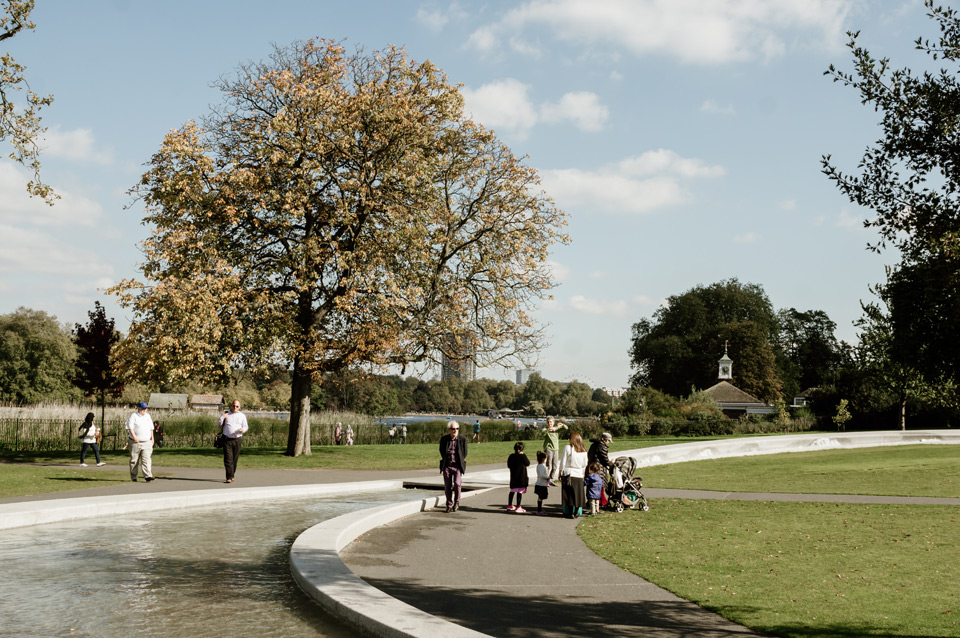 The famous London gallery – Harrods
The break ends and Asia returns to work. Wojtek and I go on further sightseeing. We leave the park and go towards Harrods – one of the most famous department stores. We go inside for a moment. The interior looks more like a palace than shops. What's interesting – you can have a backpack there, but not on your back.
We also take pictures in red phone booths. Don't forget about it when you are in London!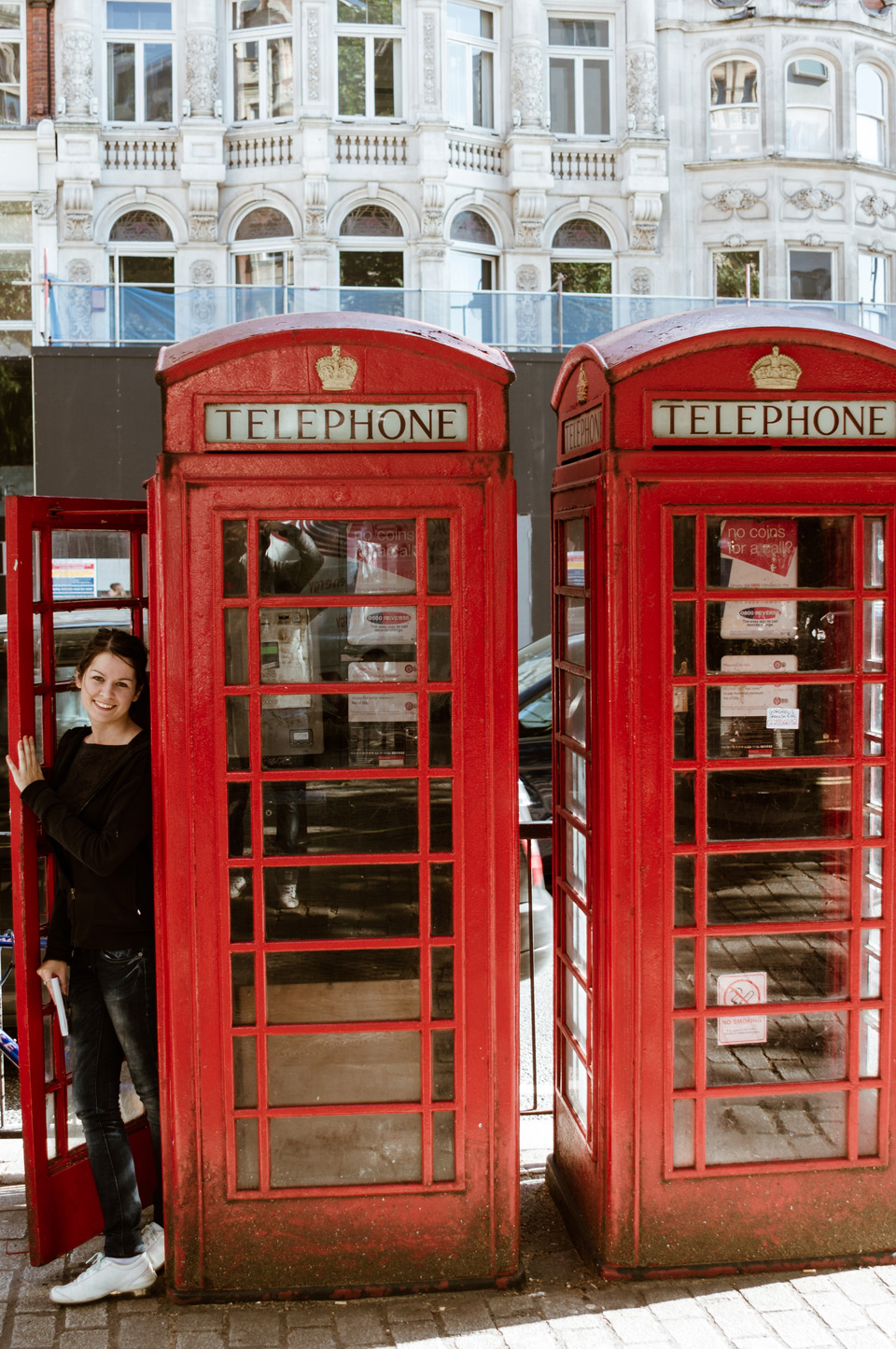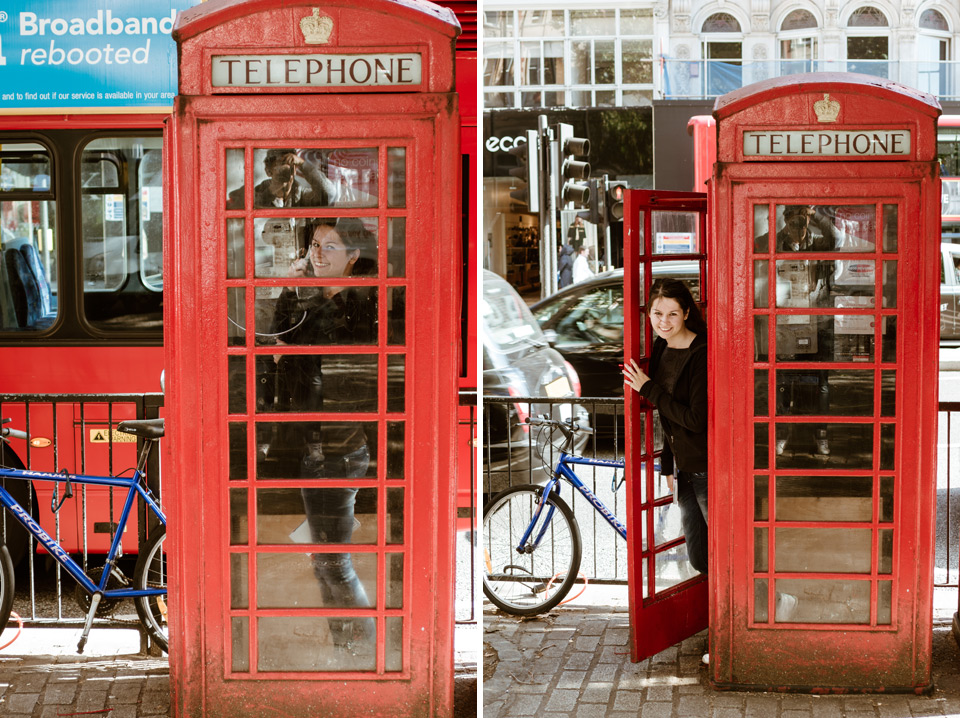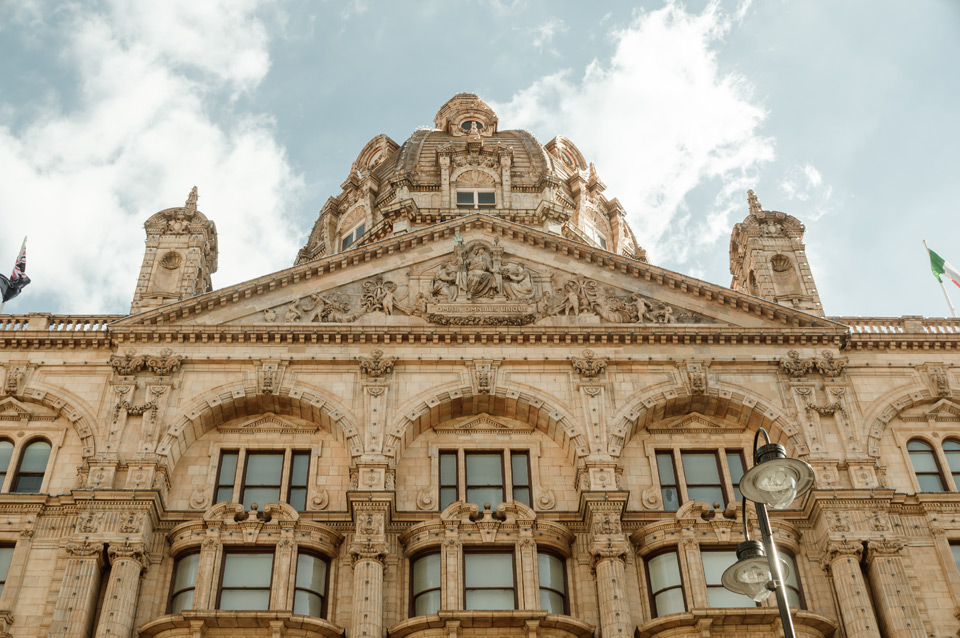 Victoria & Albert Museum
Our next goal are museums that can be visited for free. Those are: Victoria & Albert Museum, Museum of Science and Natural History Museum. We go to McDonalds for dinner, and then we enter the first of the museums: Victoria and Albert. There are hundreds of exhibits related to arts and crafts – the oldest of them come from 5000 years ago.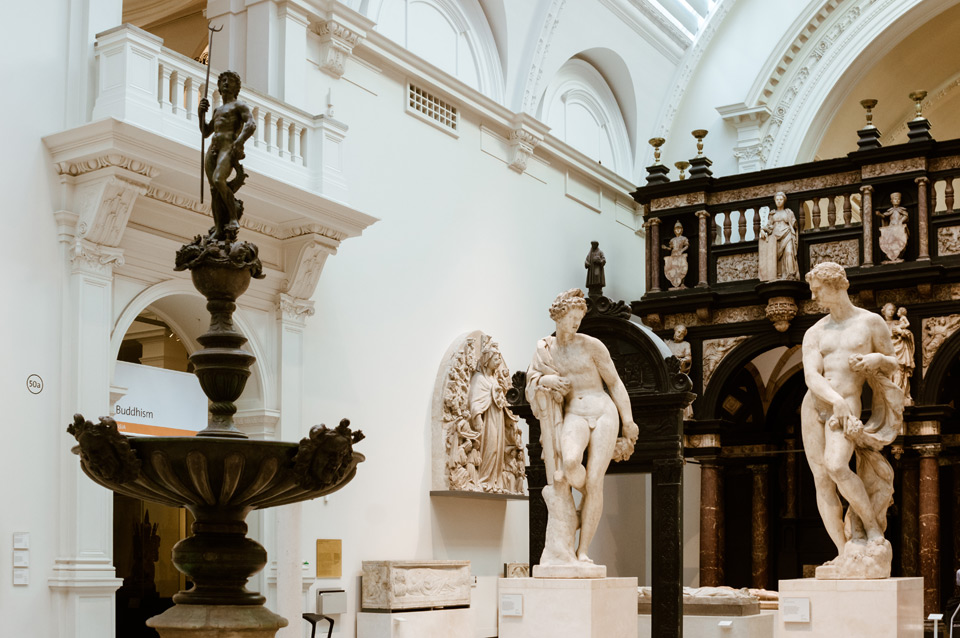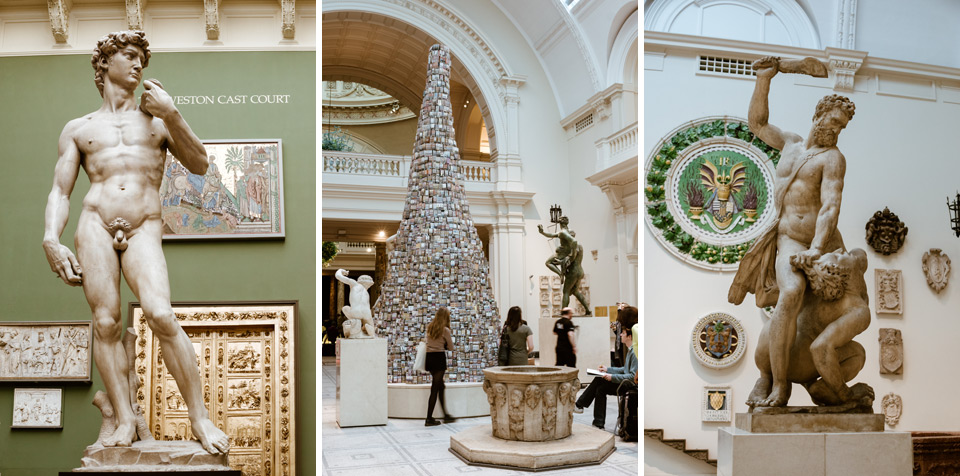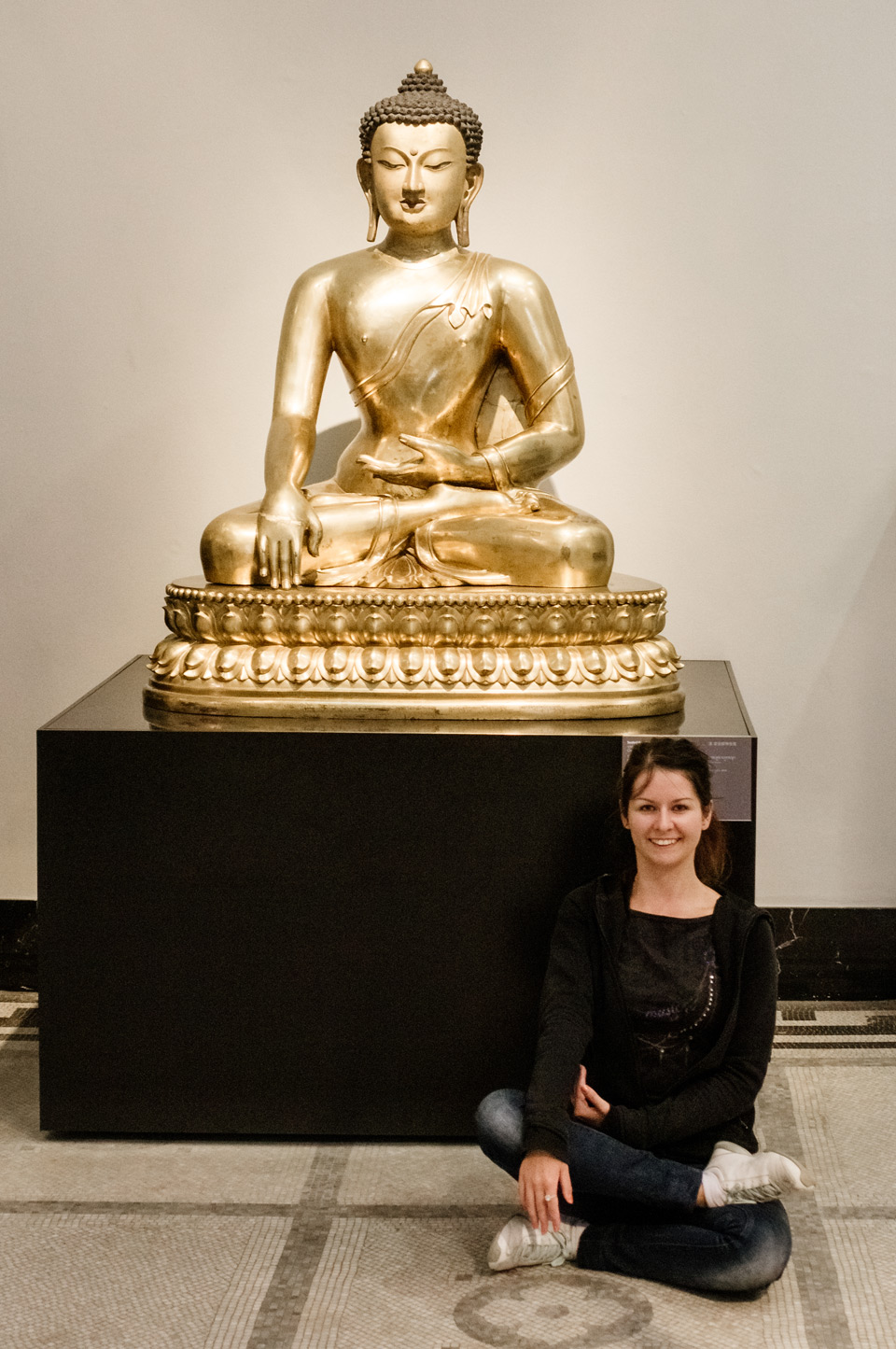 Natural History Museum
Then we visit another museum: Natural History Museum. There is, among others, a collection of fish, amphibians, reptiles, birds and mammals at various stages of evolution. The simulated earthquake, which visitors can experience, and the dinosaur gallery, where you can see a roaring, moving dinosaur-robot. It's very popular. In the main hall there is a cast of diplodoka skeleton.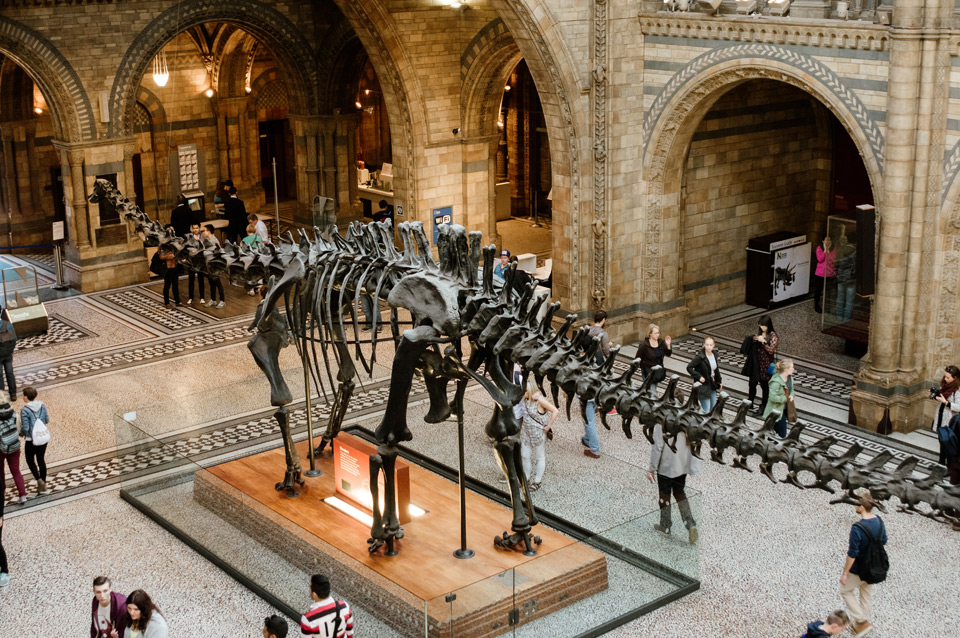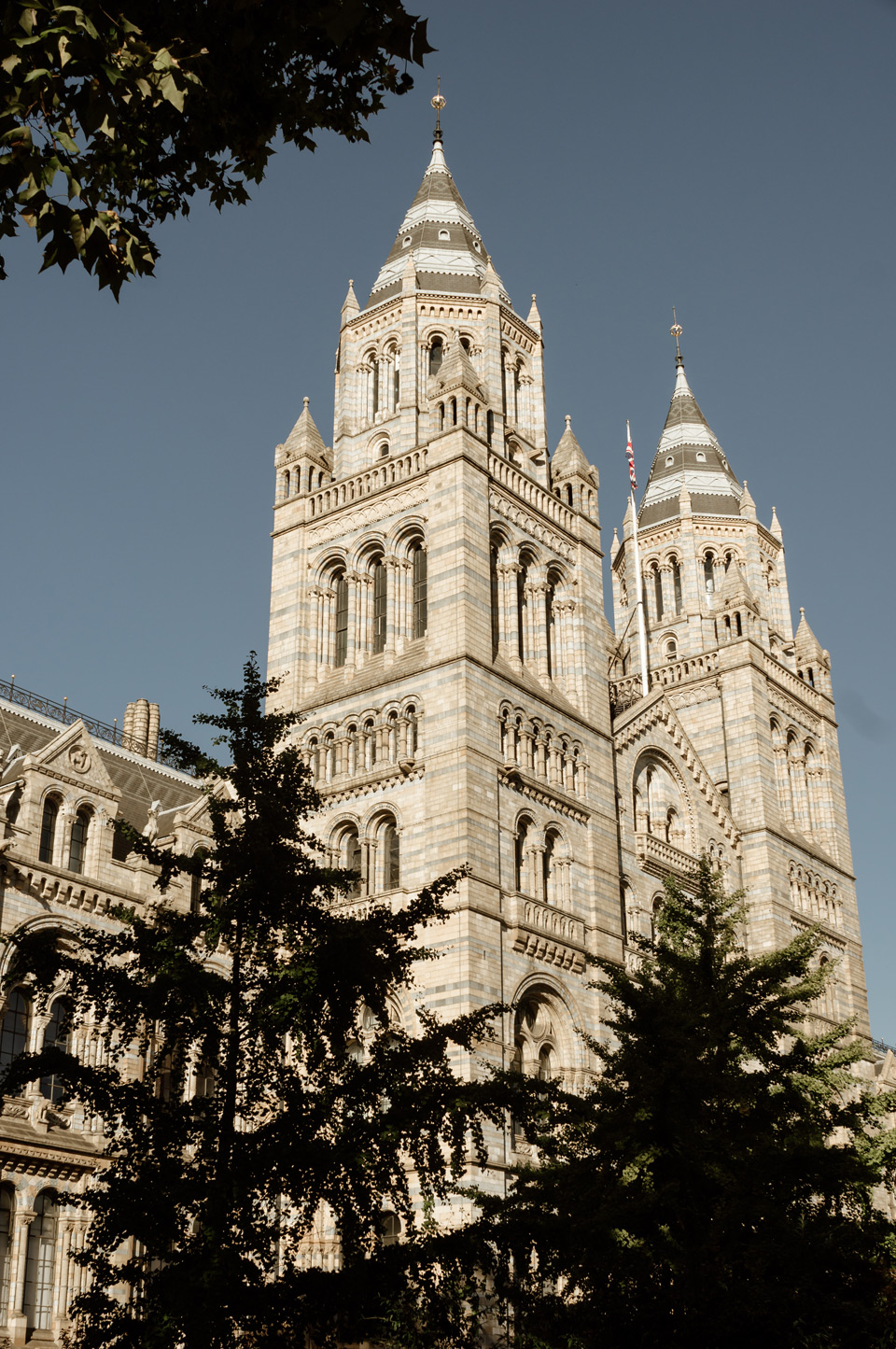 The most interesting London museum – Science Museum
We spend the most time in the Science Museum. There are 7 floors. We visit maybe two or three. On the ground floor you can see many interesting exhibits on technique and art, e.g. car and aircraft models. On other floors there are many interactive exhibitions, you can conduct experiments, e.g. "How will you look when you are older", take quizzes, etc. We love it here. We didn't notice the passage of time. The museum closes at 18. We leave just before closing time.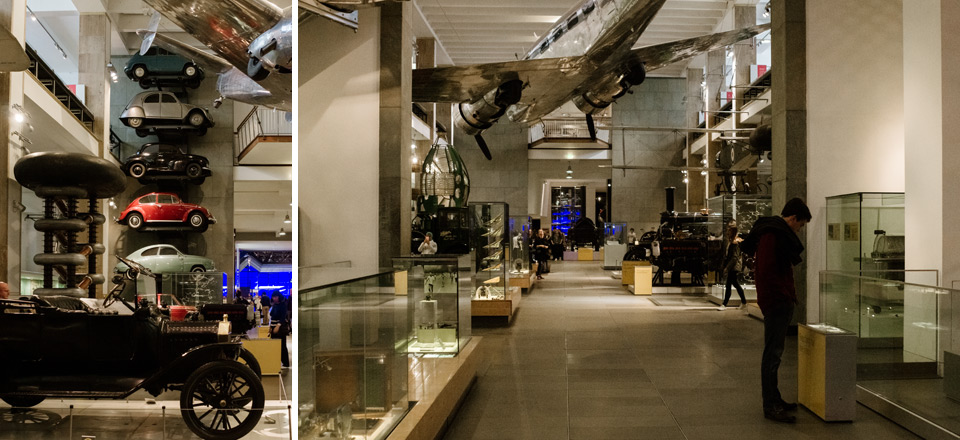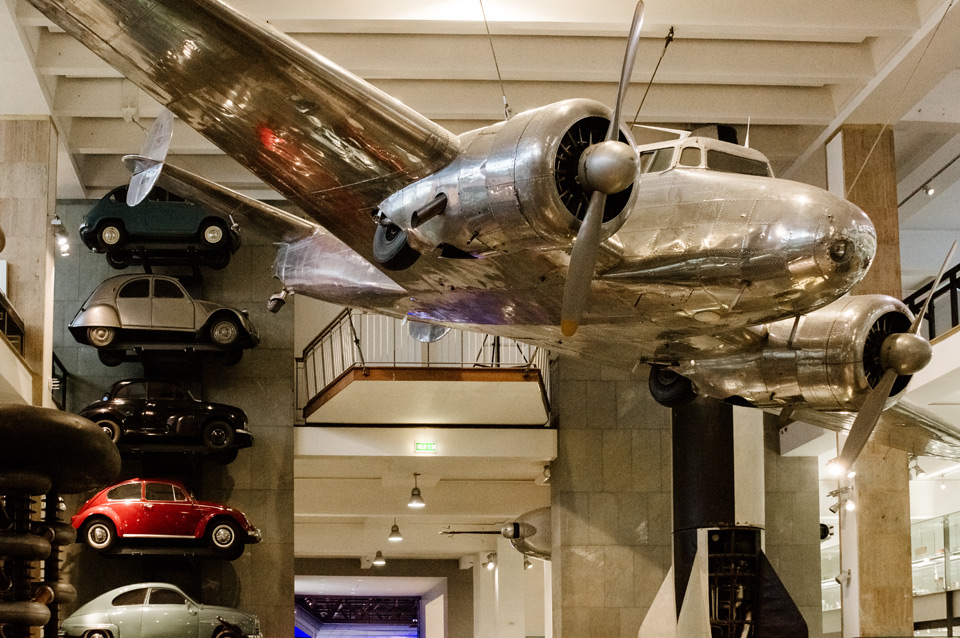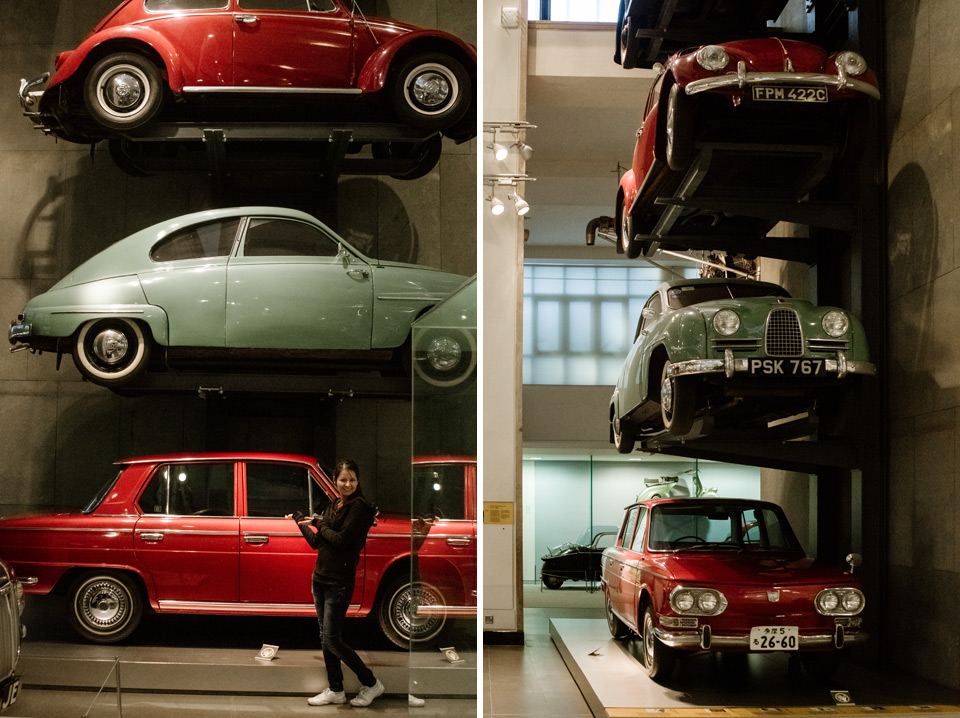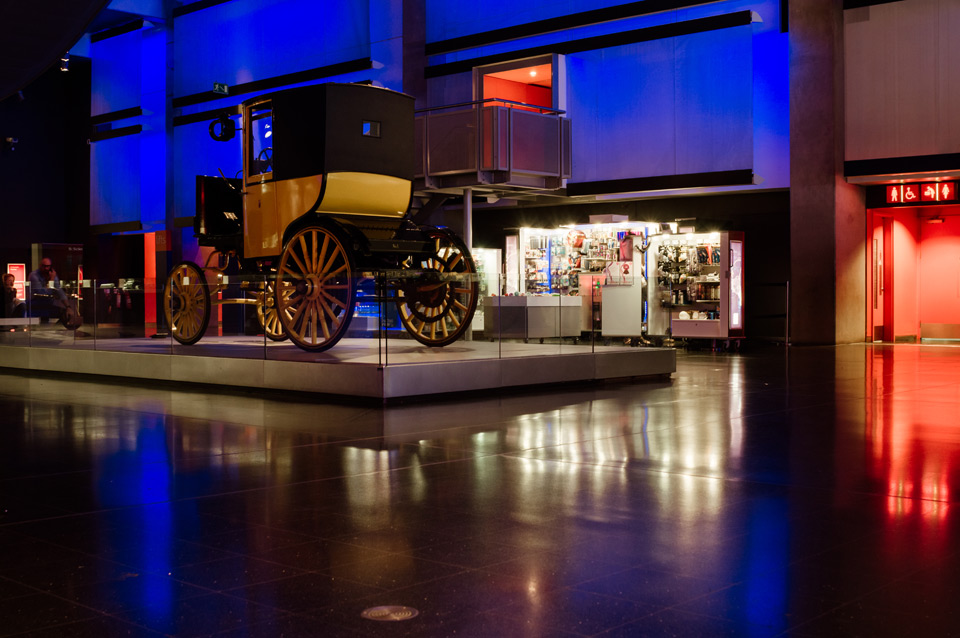 Sunset in Hyde Park
The sun already started to set. We go to Kensington Gardens. They are a separate part of Hyde Park. At the entrance to the gardens the statue of Prince Albert stands (Albert Memorial). It commemorates the husband of Queen Victoria.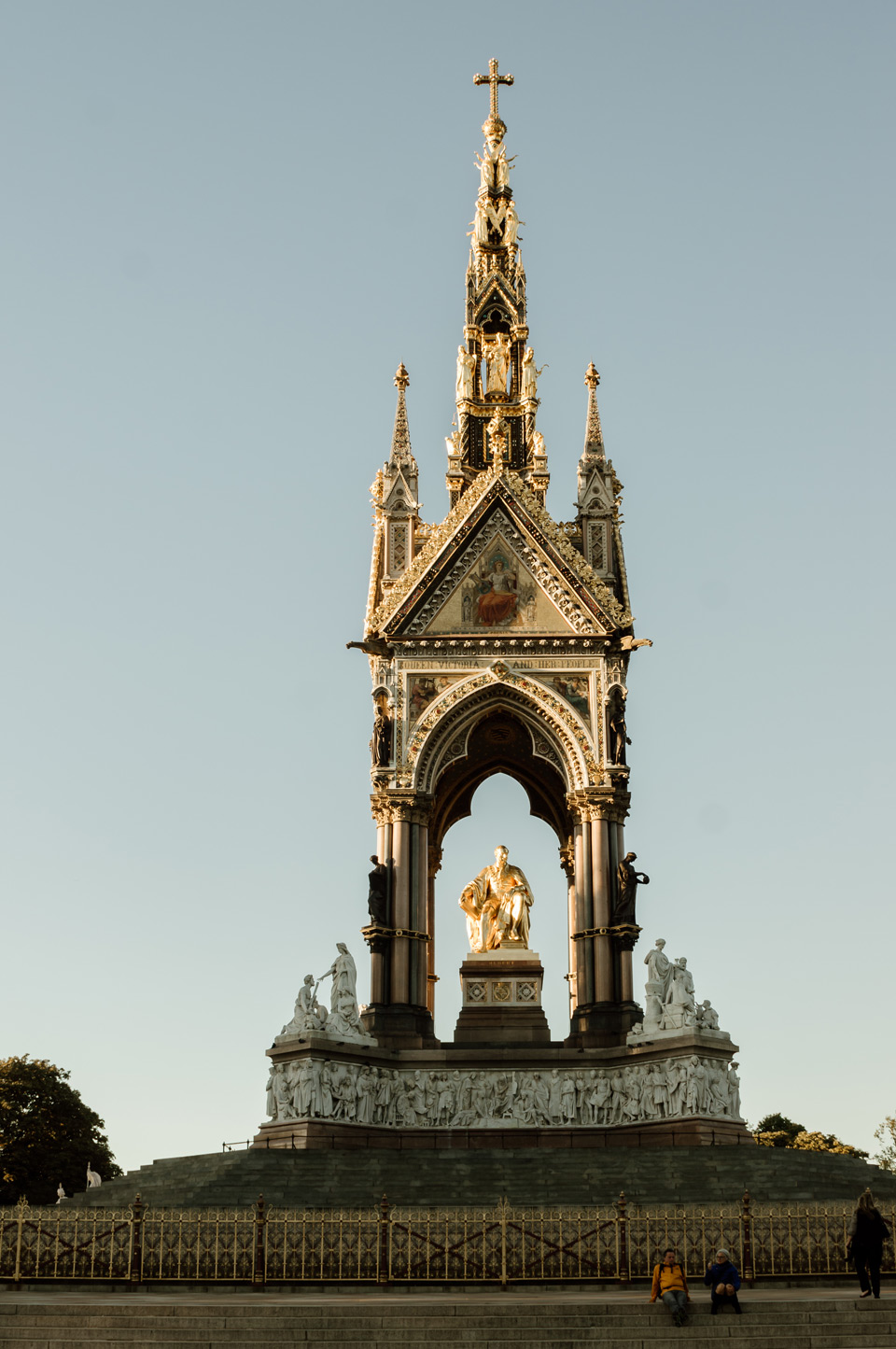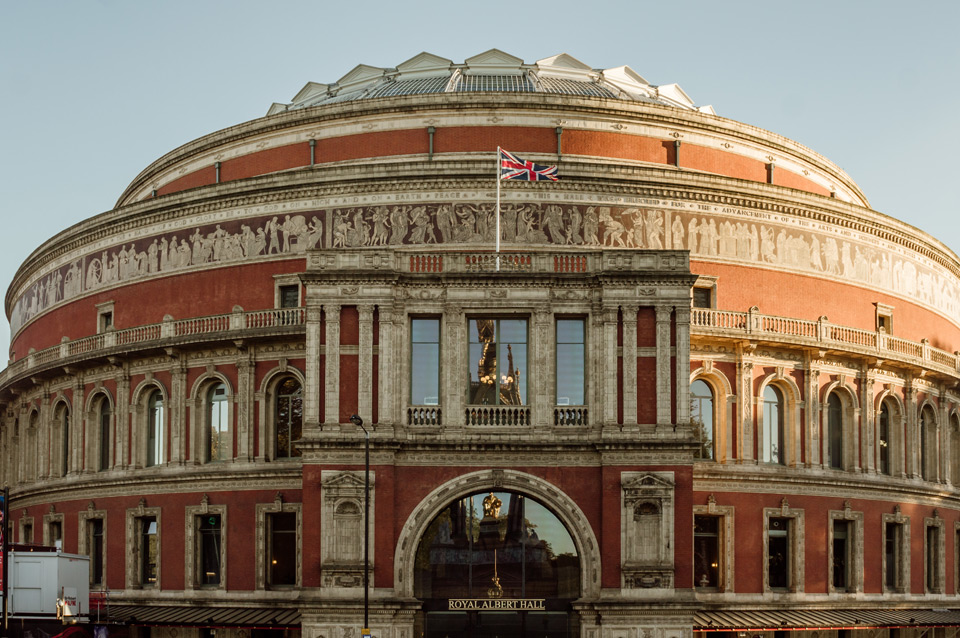 Kensington Palace lies on the west edge. Princess Diana lived in it after announcing her separation with Prince Charles.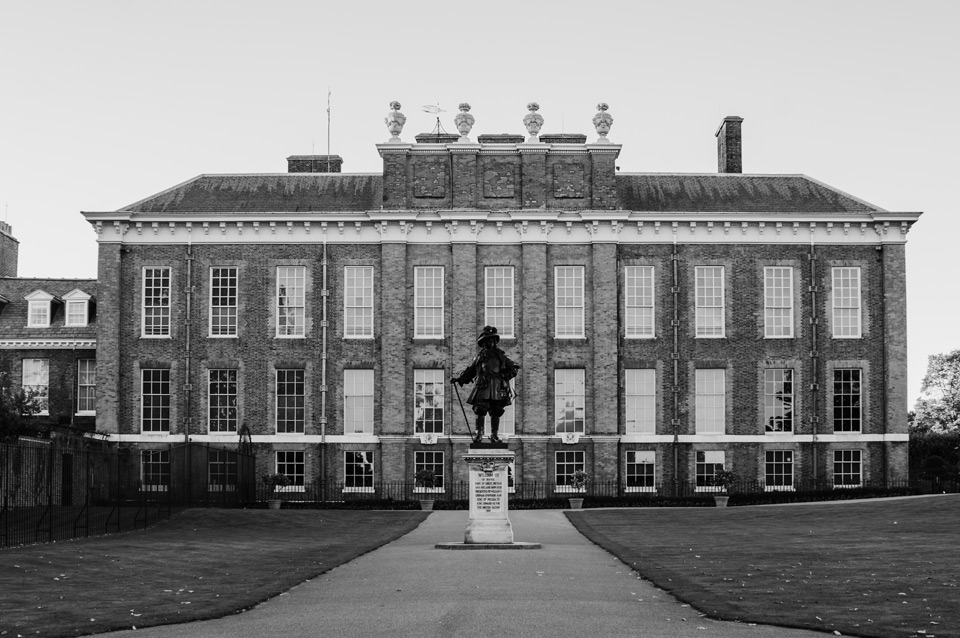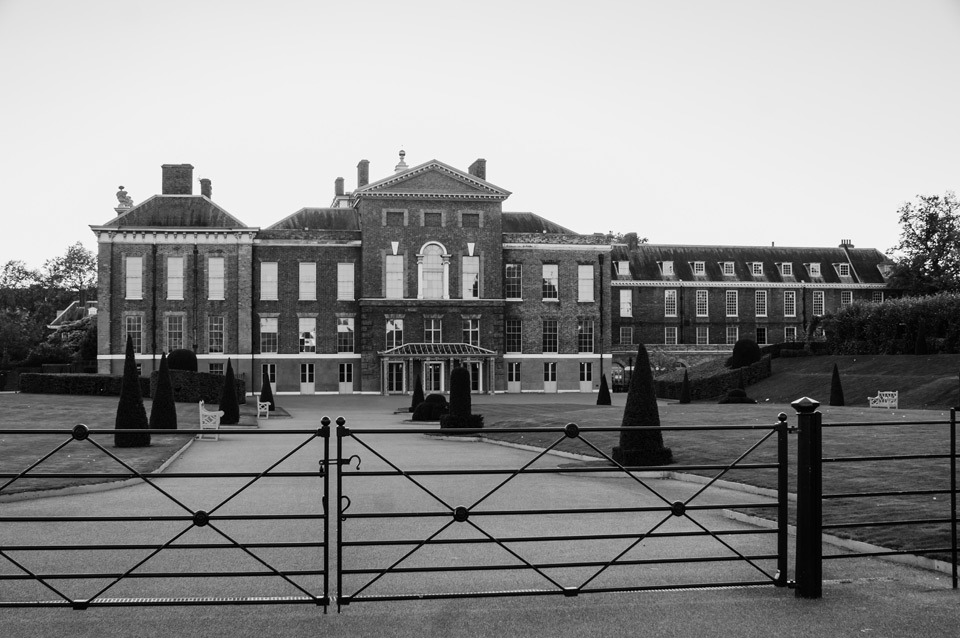 We walk further and visit the gardens.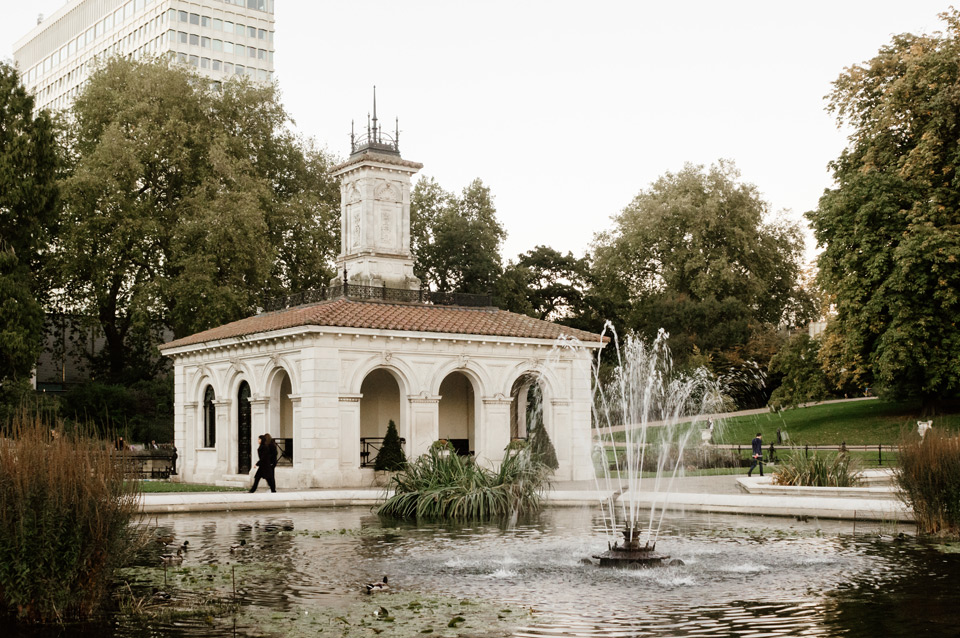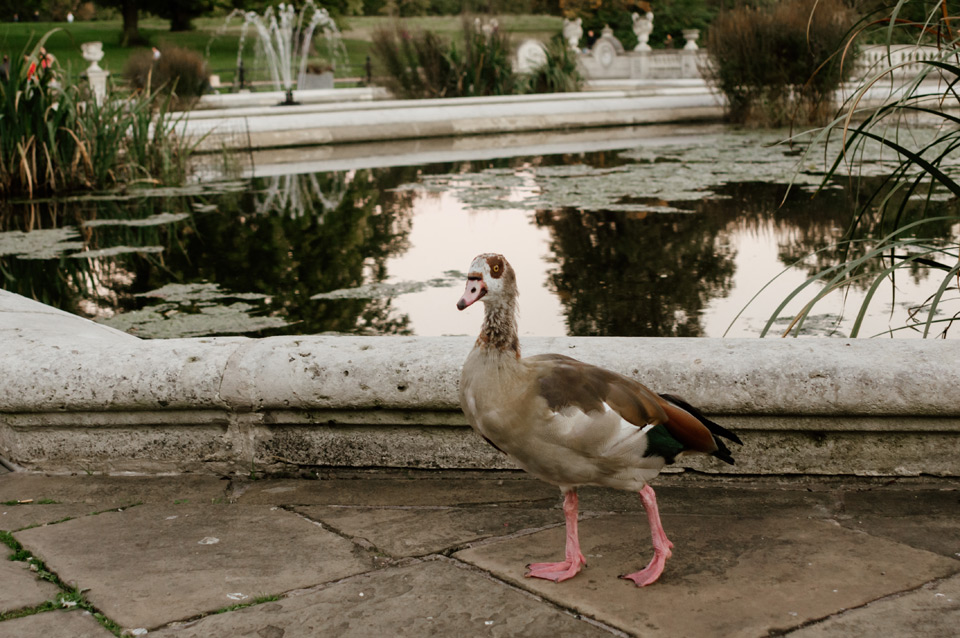 Later we go to Hyde Park. The sun goes down, so you can make interesting shots at the shores of Lake Serpentine.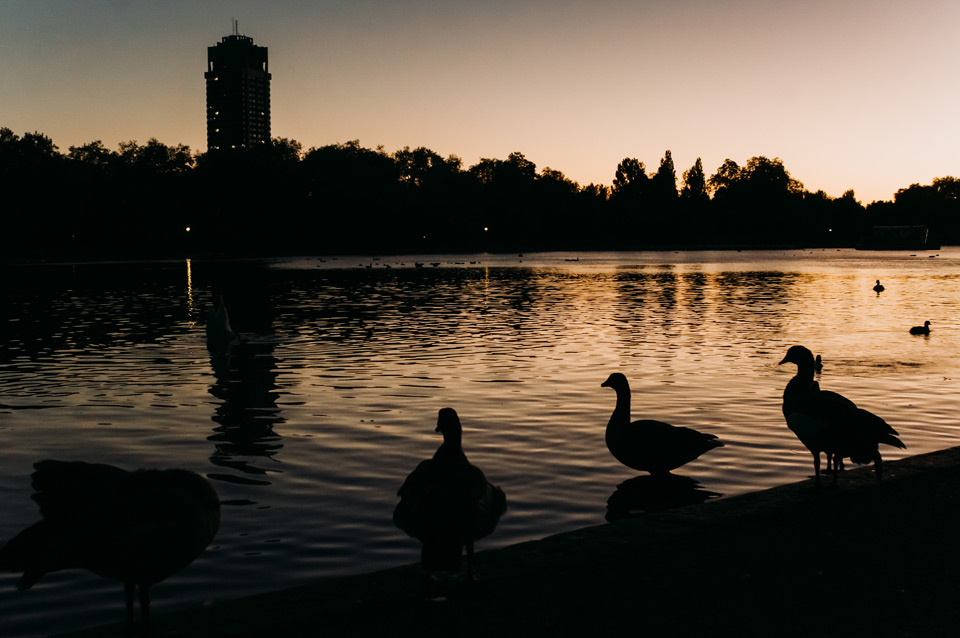 We leave Hyde Park and pass under the Wellington Arch again. At night it looks very nice, like most other buildings in London. We pass Buckingham Palace again and go even further straight on Picadilly Street. Our today's adventure ends at Picadilly Circus. We go down to the subway and return to the apartment.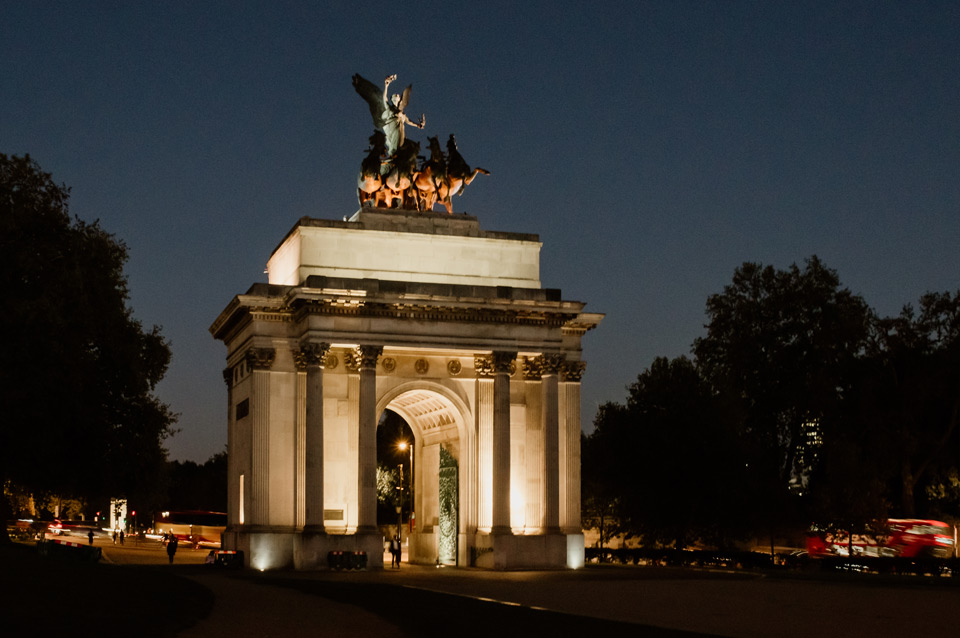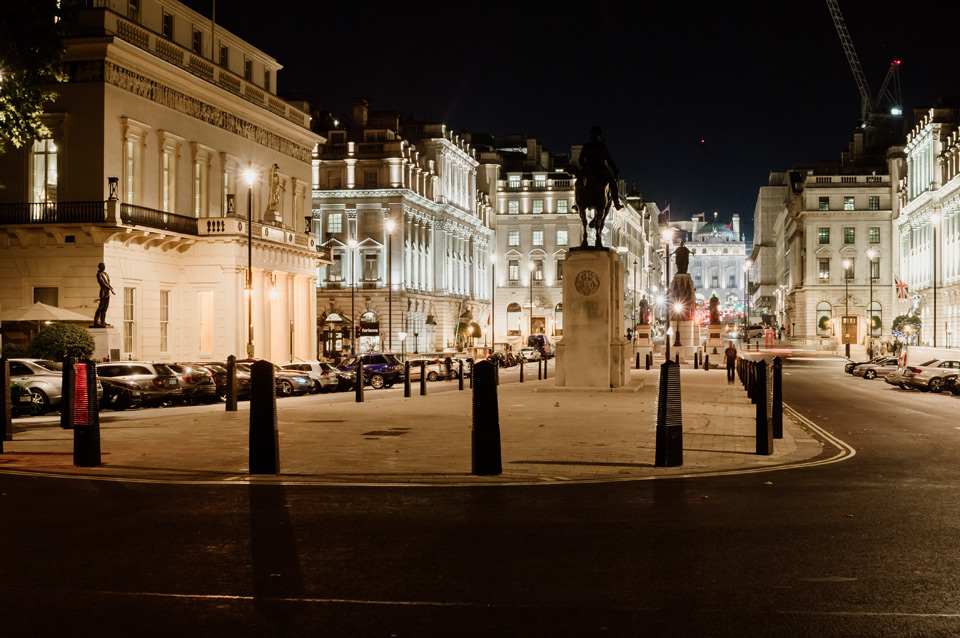 The next day we will see more attractions of the city. Below you will find a link to the next entry.
Practical information:
Cheap tickets to London
Tickets for the plane costed us 39 PLN (9.5 eur) one way + 54 PLN (13.5 eur) the other way per person + WizzAir card 139 PLN (34.5 eur) valid for 2 people. The trip totaled us 325 PLN (80 eur) for two people. We flew the WizzAir line. Ryanair also has cheap plane tickets. You can fly very cheaply to London from any airport in Poland.
How to get from Luton airport to central London?
We recommend using the private carrier easyBus. Our trip was planned so as to pay as little as possible for bus tickets so we bought the tickets online and paid, if I remember correctly, one pound one way, two pounds on the way back. For tickets bought at the airport, you pay about 10-15 pounds, so it's worth checking the prices on the website before you go. It's also worth knowing that ticket prices are more expensive just after the arrival of planes, and cheaper when there is a break in flights. Currently prices start from £ 1.99. Here you can book tickets.
How to get around London? – communication
If you intend to explore London well, we recommend buying an Oyster card. It entitles you to discounts on subway journeys. Cards are issued on a deposit of 5 pounds (the card can be returned and a deposit can be recovered). You can deposit money on Oyster which you can use for transport. When entering the underground of the metro, bring the card closer to the reader and go through the gates. Until we leave the underground, we can change lines many times. Money from the card is taken only on exit. For example – if we get in the first zone and get off in the second zone, we pay 2.90 pounds or 2.40 pounds depending on whether the rush hour is (until 9:30 and from 16:00 to 19:00) or not (other hours and weekends and holidays). For the same ticket, if you do not have an Oyster card, you will pay as much as 4.90 pounds.
More information and price tables for the metro are here: price list.
Thank you for reading the entry!
If you think it is interesting, we would be pleased if you leave a mark in the comment.
You will find more posts from London here:
There are direct links to the next and previous episodes below.
All our travels: Travels
We also invite you to our Instagram and Facebook fanpage, where you can be up to date with all our travels.
See you later! 🙂