Lagos- What to see
In this post we will show you our favorite places in Lagos. We visited this city very thoroughly, because we were here on a week's honeymoon. We were able to discover the real gems that we wanted to share with you. Check what to see in Lagos. Portugal, and especially the Algarve coast have to be on your "must see" list in the world.
Cliffs of Ponta da Piedade
This unusual place is located 2.5 km from the center of Lagos. Here you can see amazing and breathtaking rock formations, such as: grottos, caves, rock arches, inlets and coves. You can treat yourself to a motorboat trip.
east side: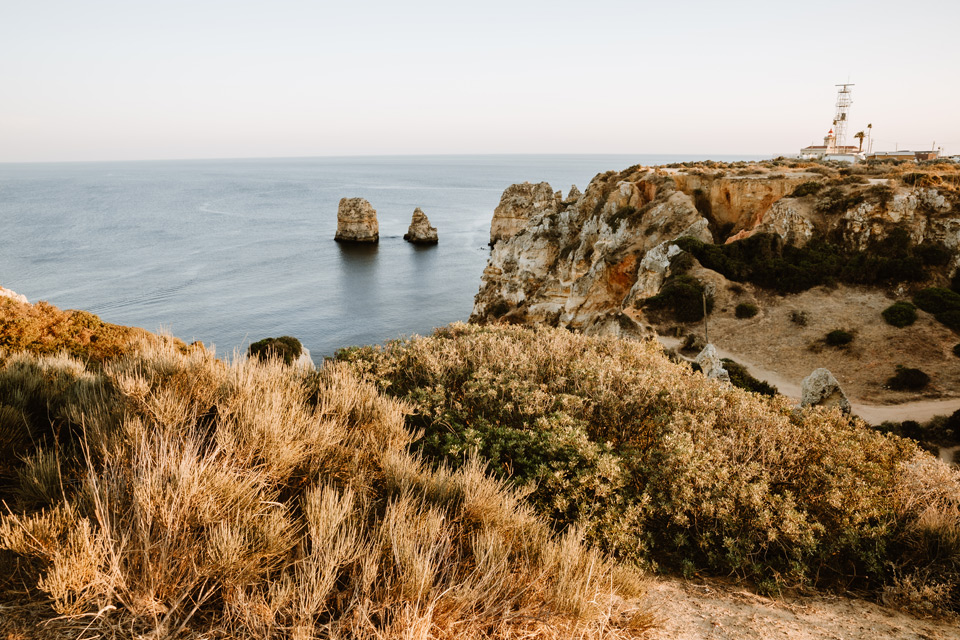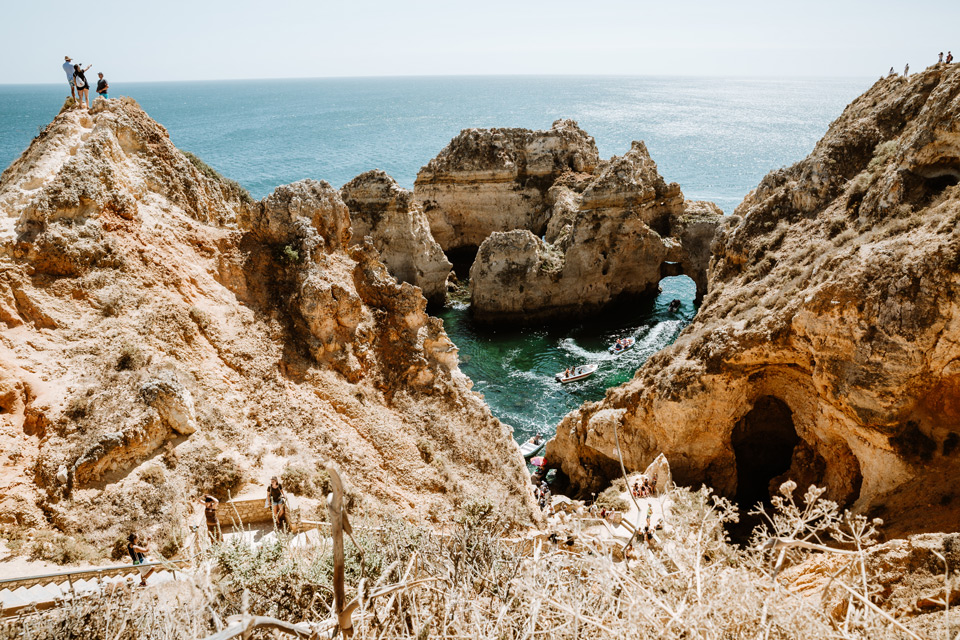 west side: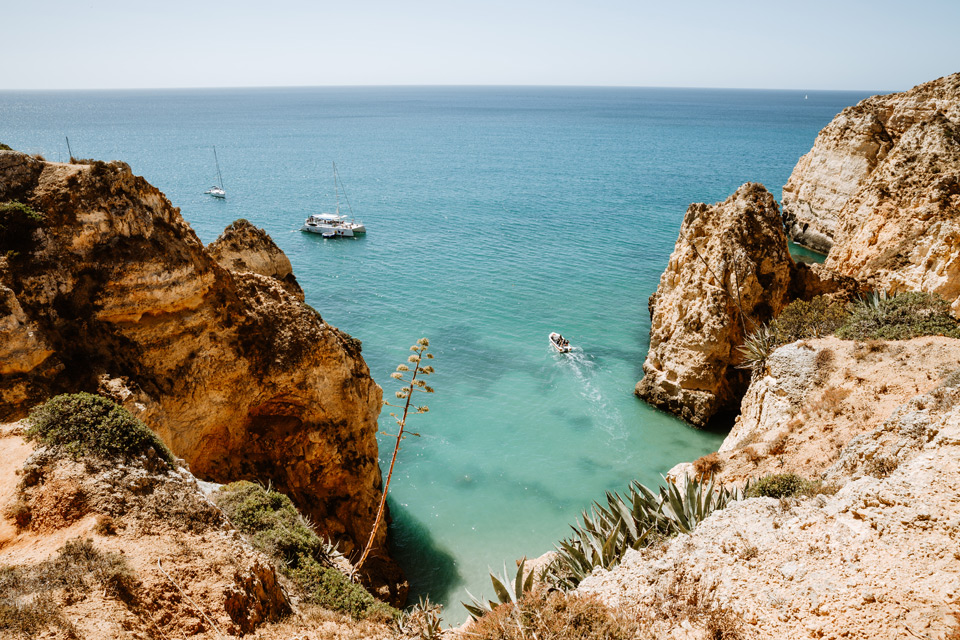 Praia Dona Ana
Very famous beach praised in tourist guides. It is very popular, what means that it can get crowded. Personally, I didn't like it, but you have to be here and judge for yourself.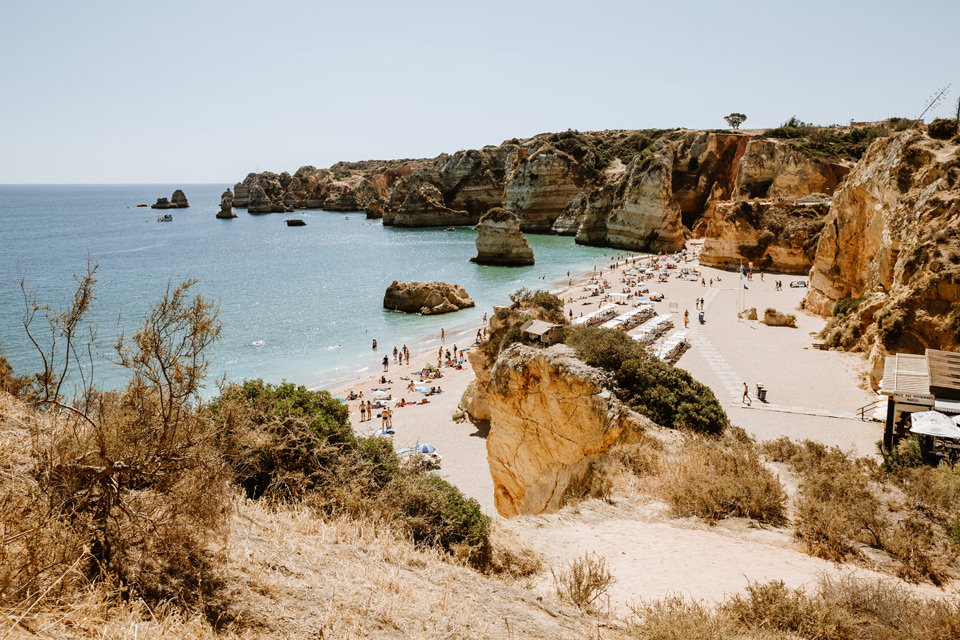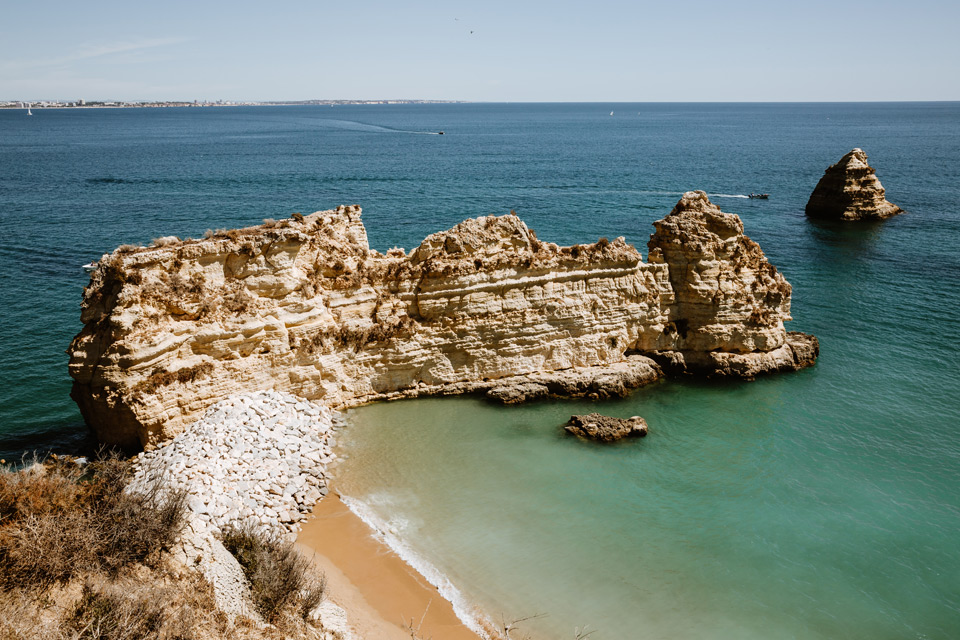 Praia do Camilo
The beach, to which long wooden stairs lead and from which you can admire the wonderful landscape. Like Dona Ana, it can be crowded, but it didn't bother me here, because it made up with its beauty and atmosphere.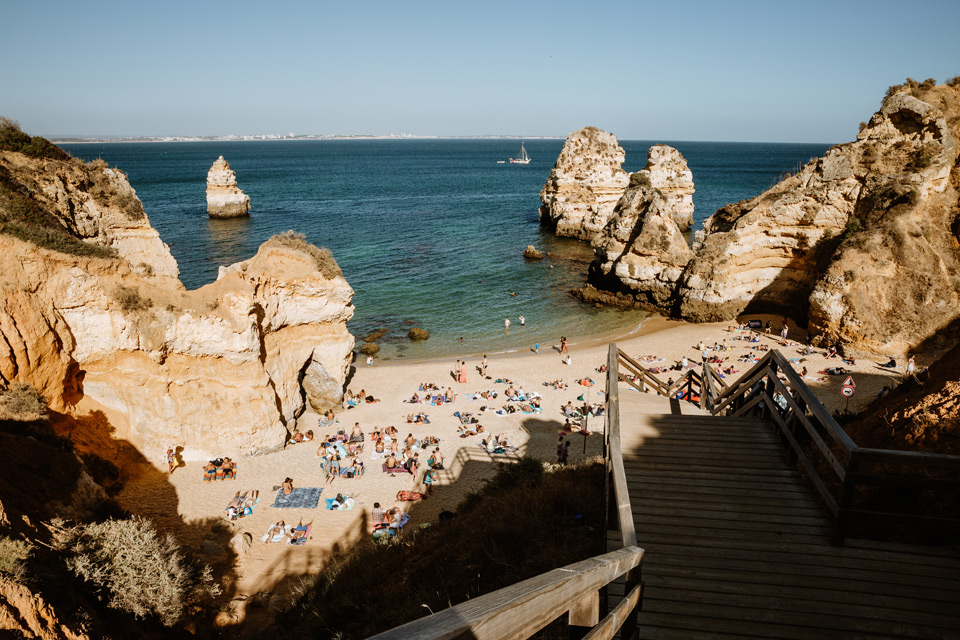 Praia do Pinhão
A small, intimate beach surrounded by weathered rock cliffs. Perfect for people who like peace and beauty. It tempts with golden sand and transparent water. My favorite.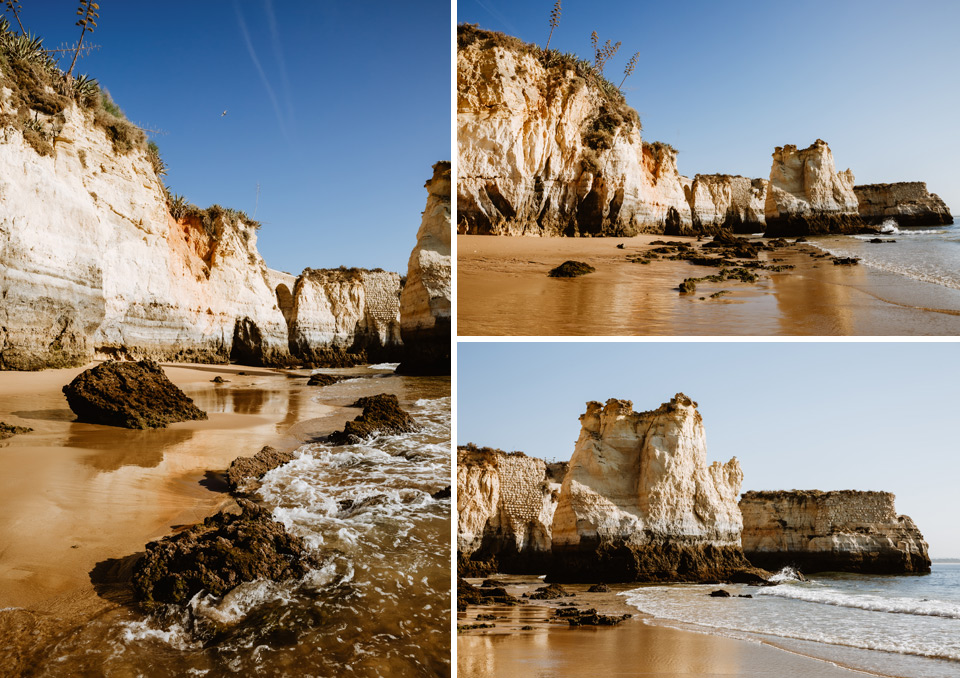 Praia dos Estudantes
Different from other beaches, because apart from the beautiful rocks surrounding it, we can see a small bridge – a rebuilt remnant of the Lagos earthquake. The beach ranks second in my personal ranking right next to Praia do Camilo.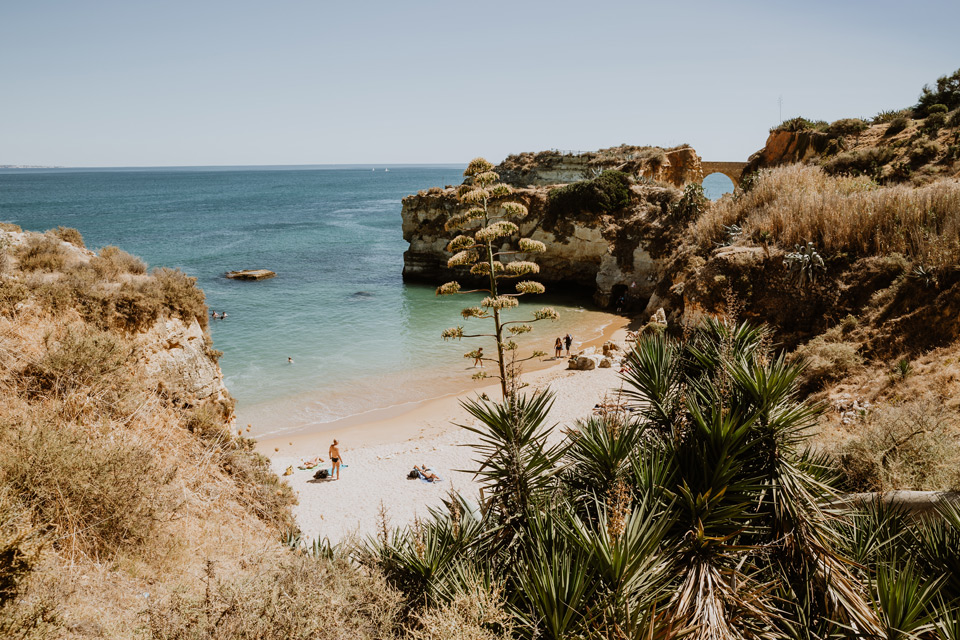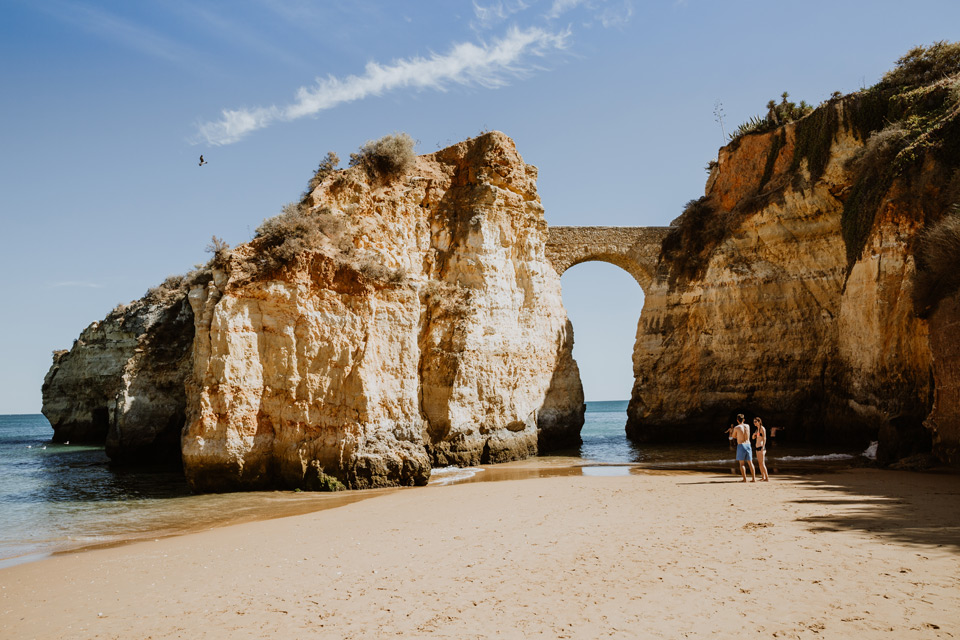 Praia da Batata
The "potato" beach right next to the center. It is surrounded on one side only by rocks, which is clearly visible from the street. Still, to my surprise, a lot of people rest on it.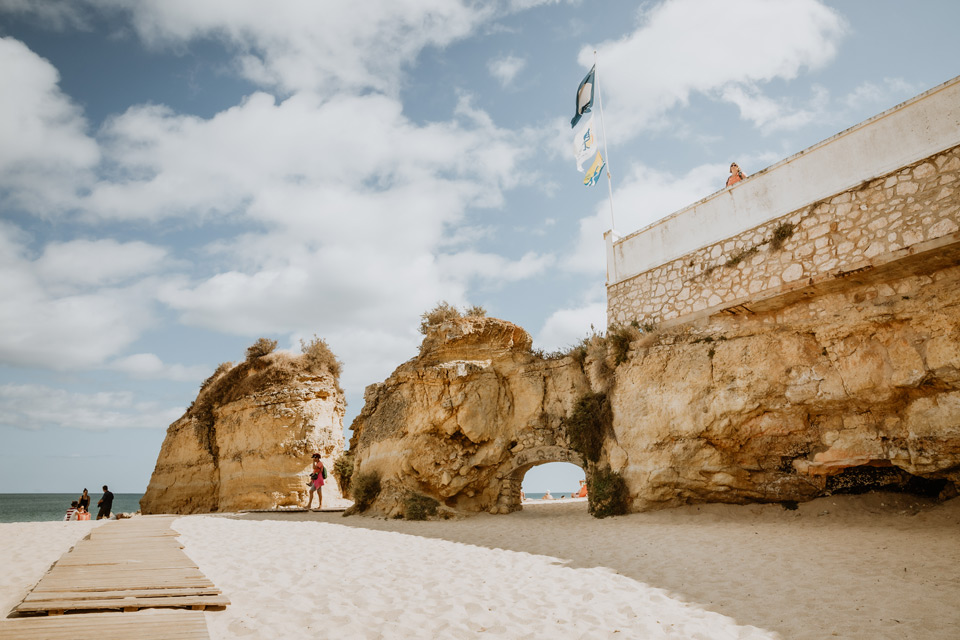 Praia de Porto de Mós
Known for its white, long, rocky cliffs beach. Fairly wide, so there is enough space for everyone. On the left side of the beach you can see white rock shelves, where you can relax nicely.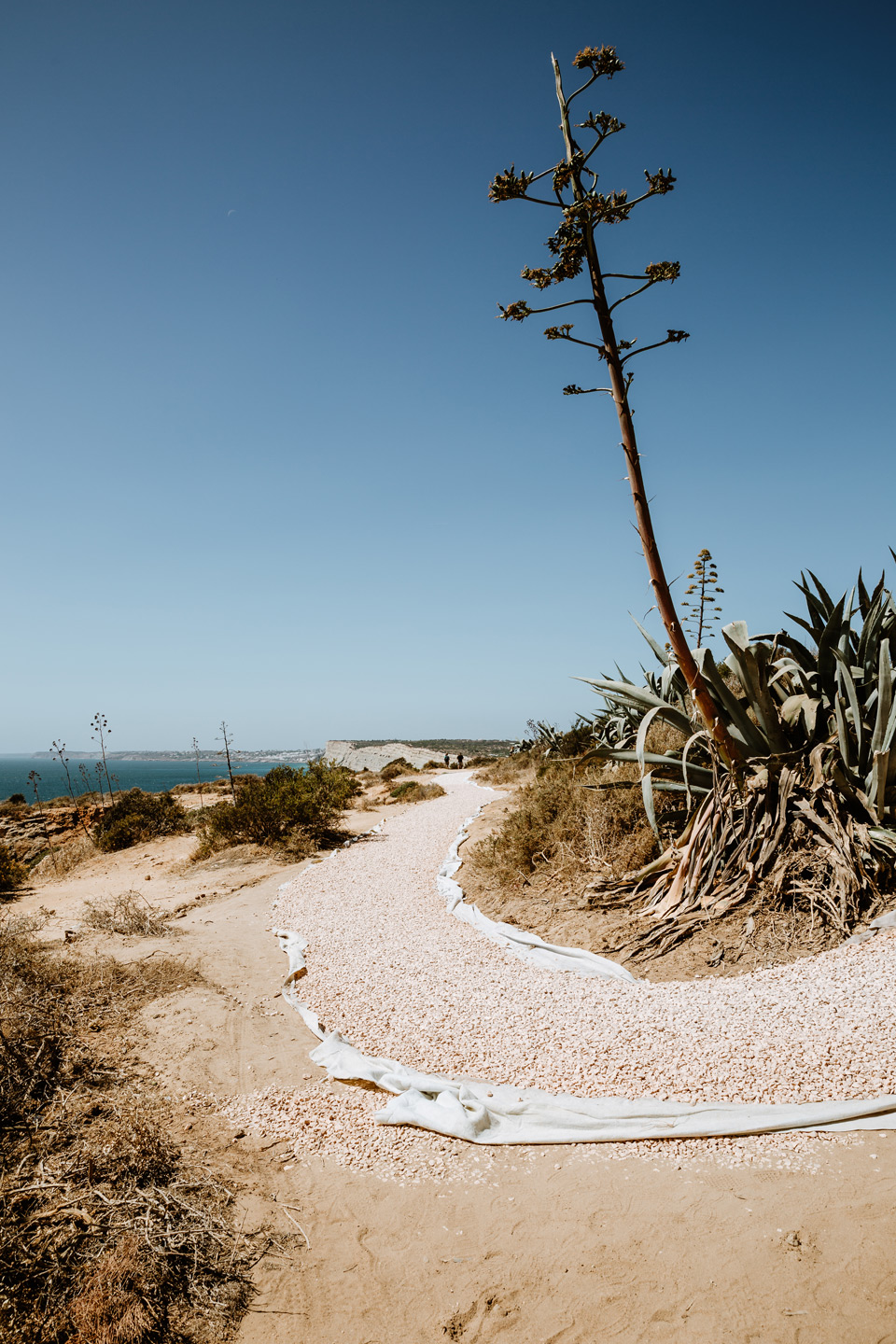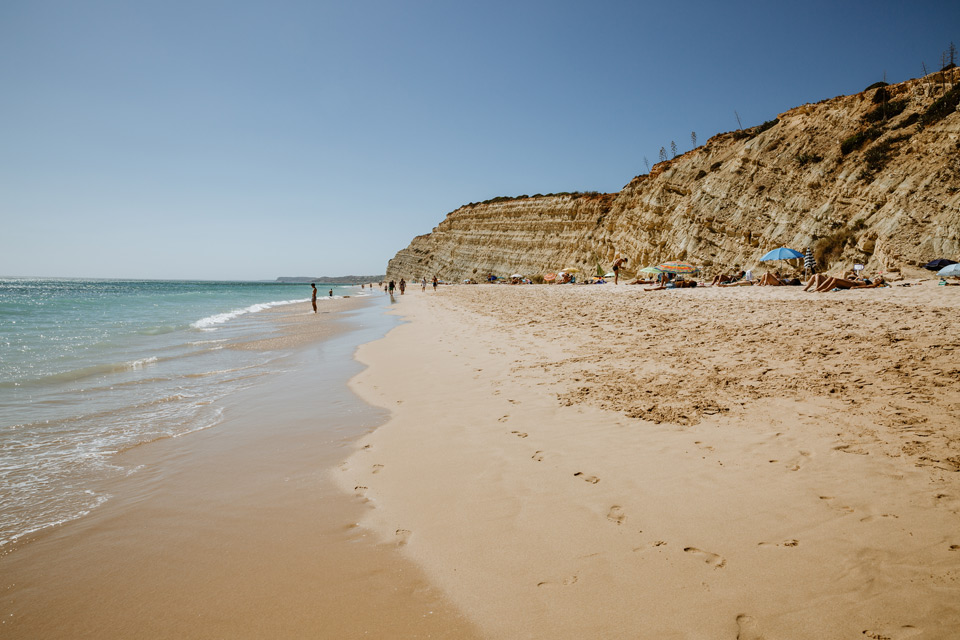 Praia do Canavial
Beautifully presented beach from Ponta da Piedade. Surrounded by beautiful orange cliffs. More accessible from the ocean.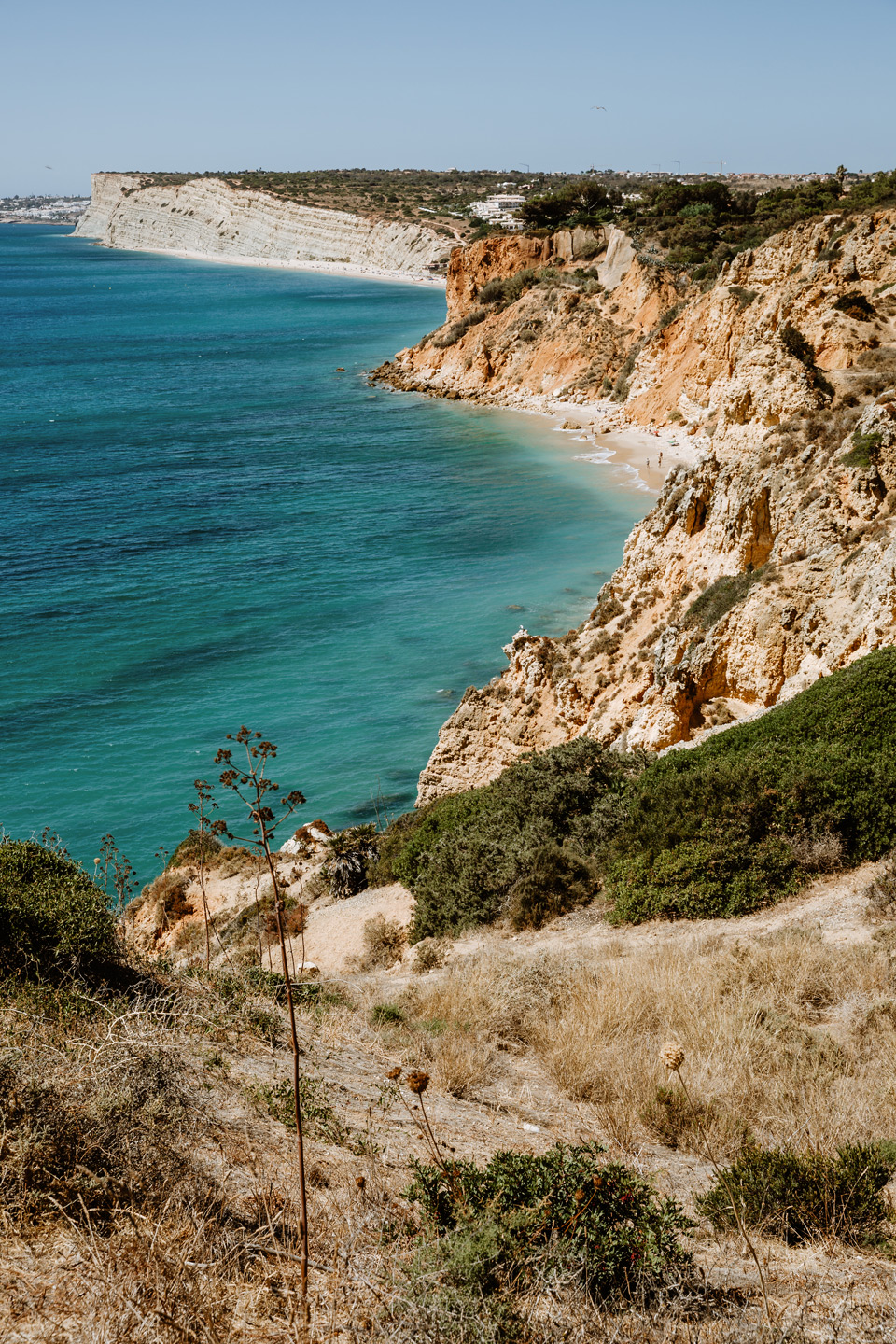 Marina de Lagos
A beautiful marina in Lagos with a promenade where tall palm trees grow, equidistantly planted. You can go to one of the restaurants, book a cruise or simply admire various boats and yachts.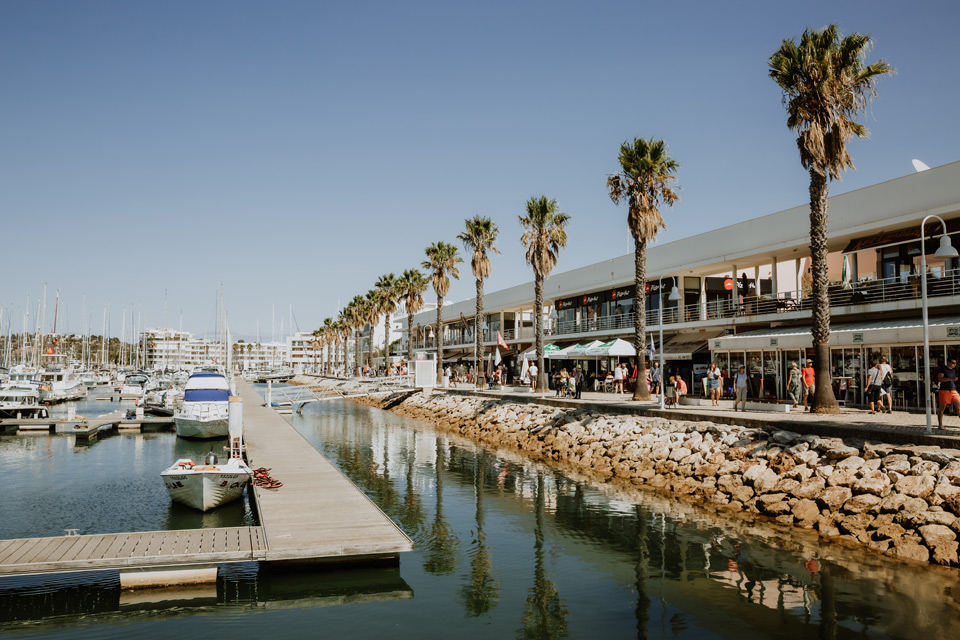 Promenade in Lagos
The promenade runs along the entrance to the port of Lagos. We can see a beautiful old town from it and among others Fortaleza do Ponte da Bandeira and Praia da Batata.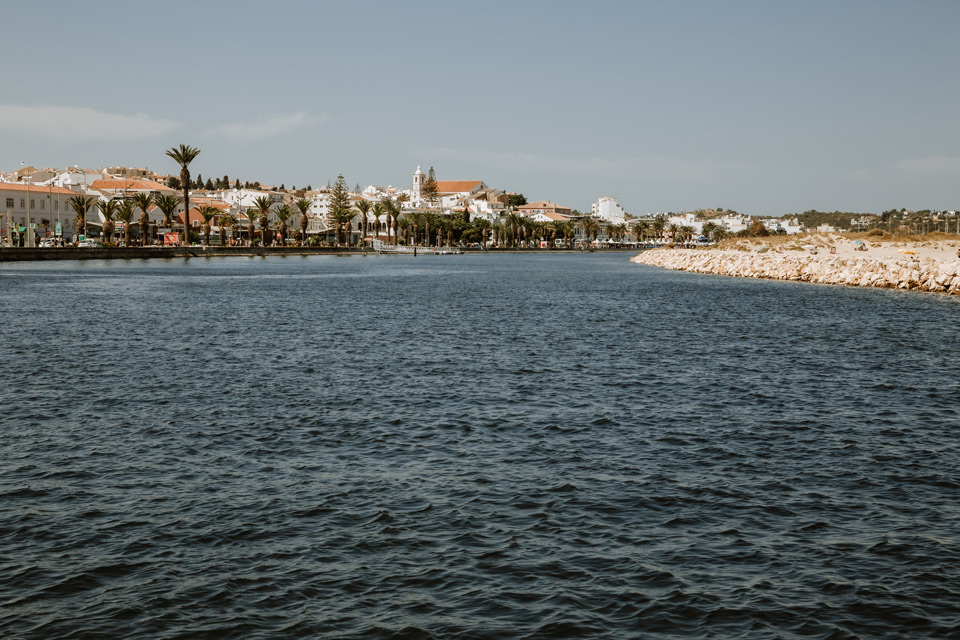 Old town in Lagos
In the historic center of the city of Lagos we can walk through the streets and squares that have a unique charm. The Old Town is also a place where you can admire tiles, e.g. on residential buildings.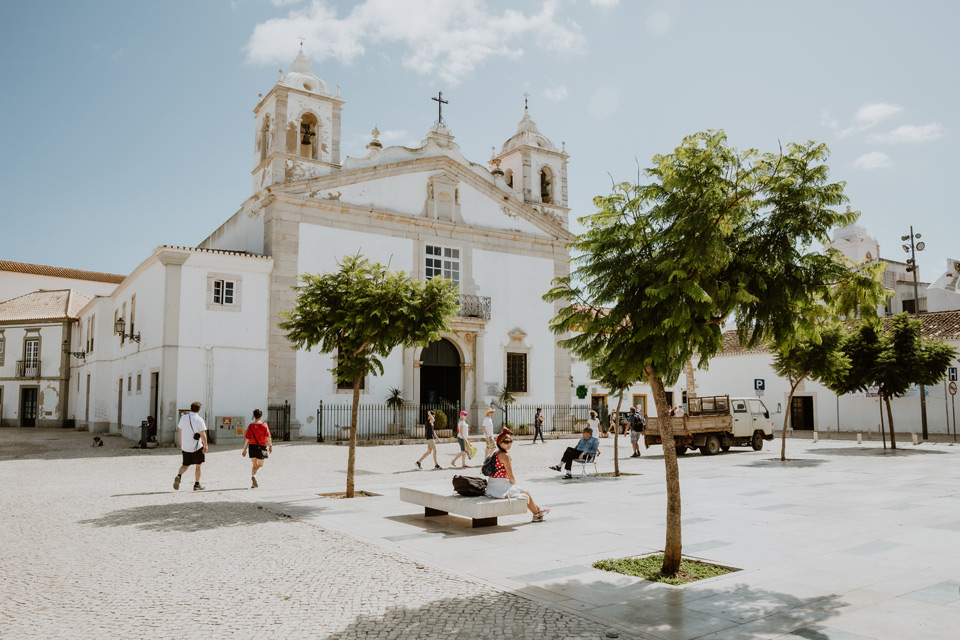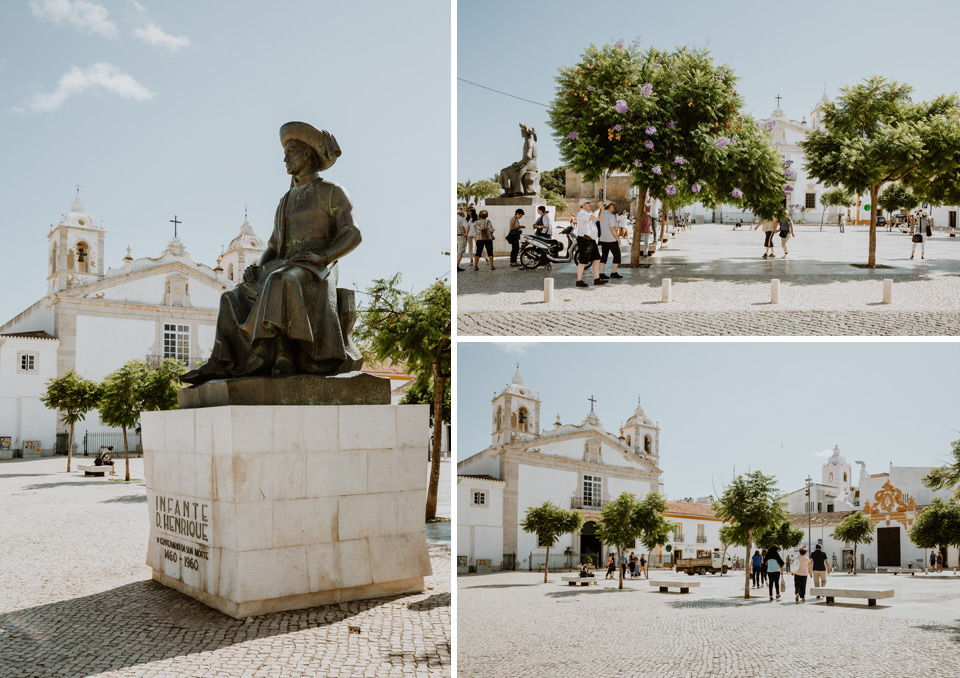 Fortaleza do Ponte da Bandeira
17th-century building near the old town just off Praia da Batata. A drawbridge leads to it. Built for port defense. Today it serves as a museum, which is filled with exhibits referring to geographical discoveries.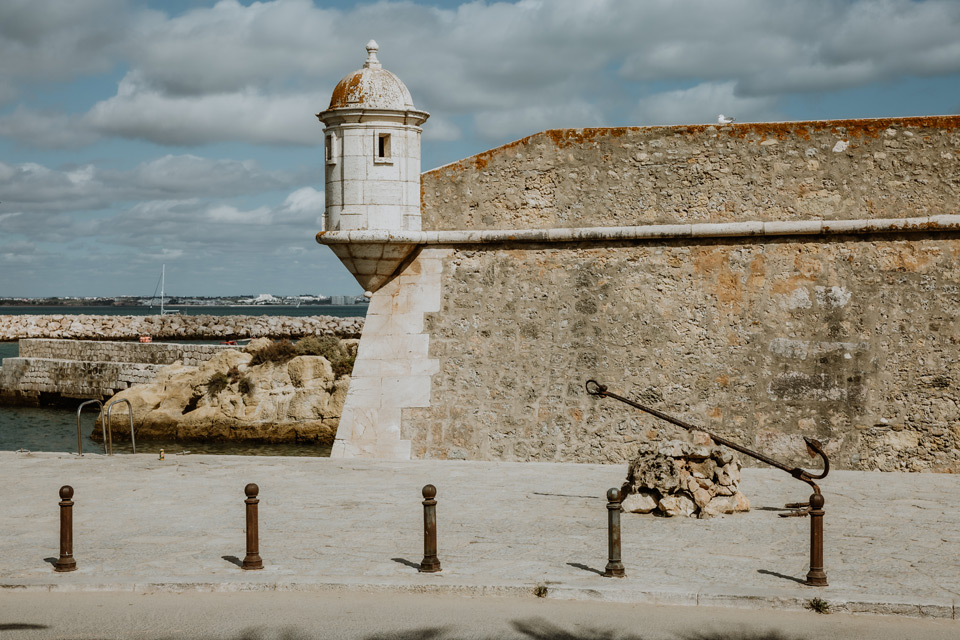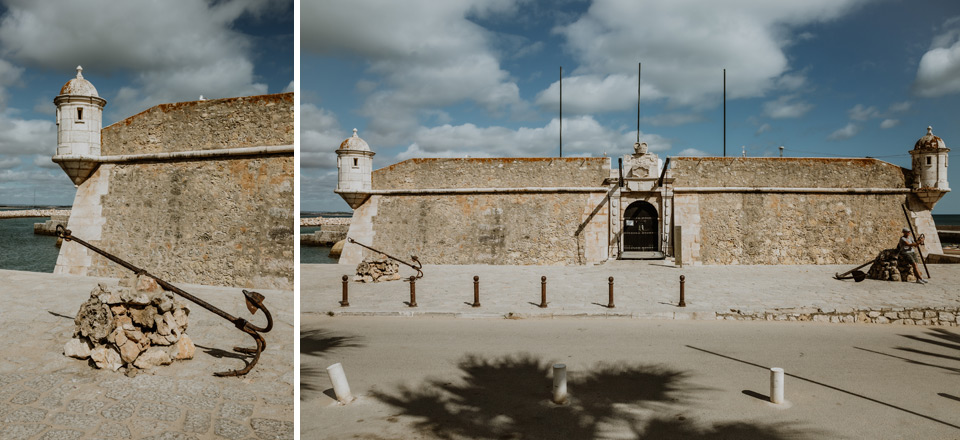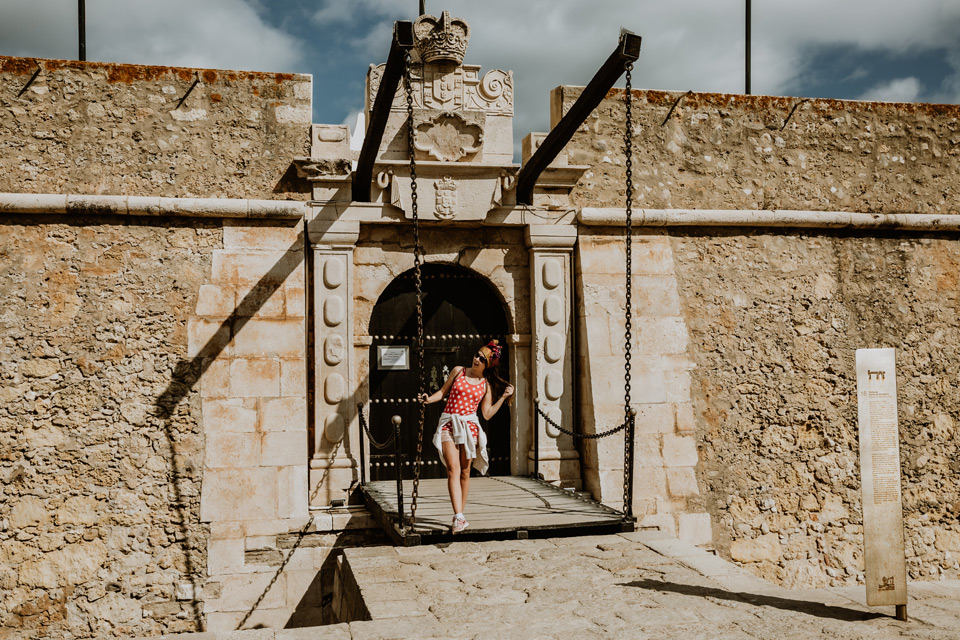 Meia Praia
It's the longest beach in the Lagos region. A 4 km long beach, from the eastern part of Lagos to the western part of the Odiáxere River. The further to the east, the fewer people and more beautiful shells. It is worth taking a walk to the very end of the beach, where you can see two small lighthouses.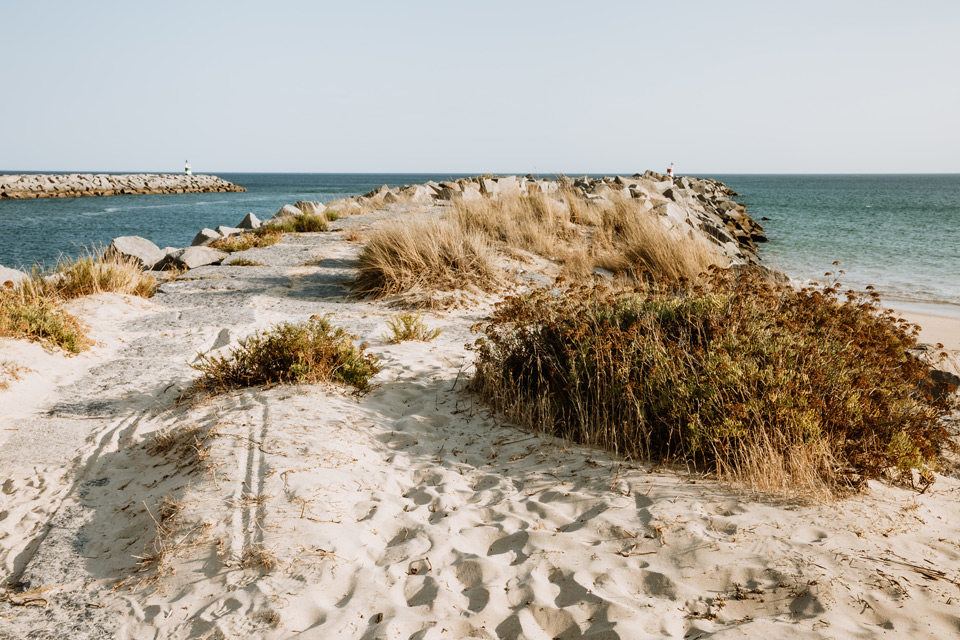 If you liked our photos, be sure to see our entire gallery and travel report. In one of the entries there is even our wedding shooting on the cliffs. Everyone is welcome to see it!
Thank you for reading the entry!
If you think it is interesting, we would be pleased if you leave a mark in the comment.
You will find more posts from Portugal here:
There are direct links to the next and previous episodes below.
All our travels: Travels
We also invite you to our Instagram and Facebook fanpage, where you can be up to date with all our travels.
See you later! 🙂