Cheap airline tickets tempted us to travel to Malta. We took our team there: me (Kinga), Wojtek, my dad, my sister Beata and additionally Robert – husband of Beata. We were a bit unlucky about the weather, but still a lot of photos came from this trip. There will be a lot of blog entries. We hope you will check them out.
First impressions from Malta
To be honest, our first impressions were rather average. Almost the entire island could be seen from the plane very well, so we could assess how we liked it. I certainly thought that I had never seen similar views before. Malta is definitely different than other countries. All buildings are of similar architecture and color. Looking at the island through the glass, I wasn't sure if I liked them or not.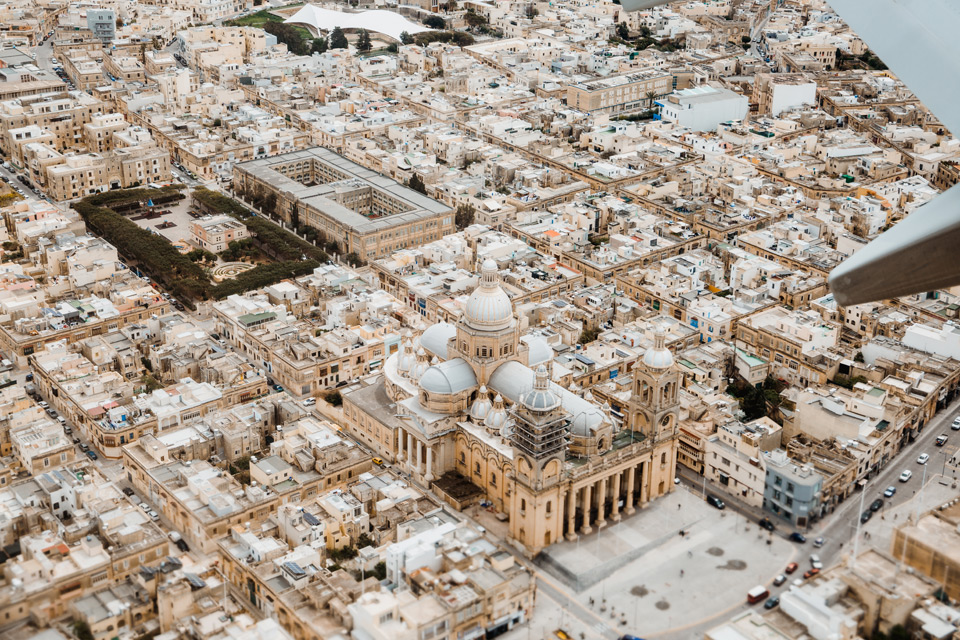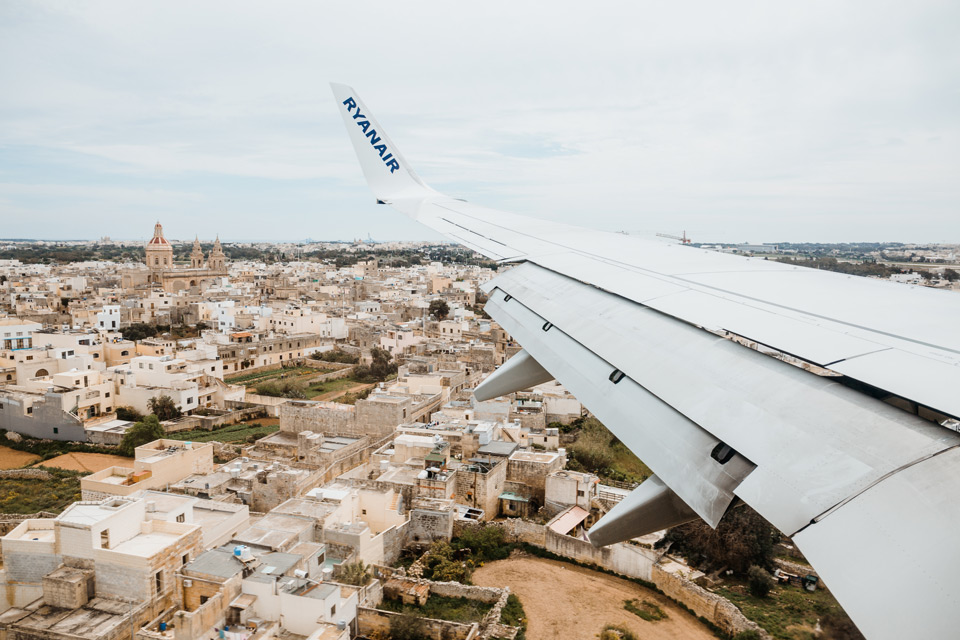 Malta car rentals
We had a big problem finding a car in Malta. The problem was mainly the price. Good rental companies, unfortunately, were not cheap, and if the price was reasonably acceptable, the rental company wished to pay a very high deposit. We had plans to spend two days on Gozo- some companies forbade leaving the island and traveling by ferry. This option was not acceptable to us because we wanted to explore many nooks and crannies that we couldn't reach by bus. Finally, we rented a car from Europcar. I don't remember the exact price anymore, but the bill was definitely not small.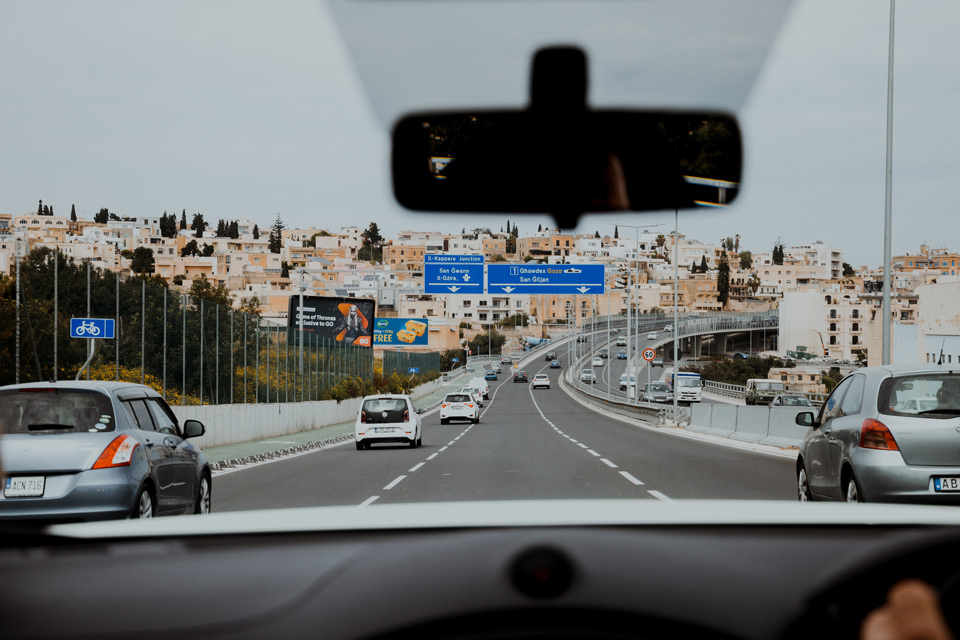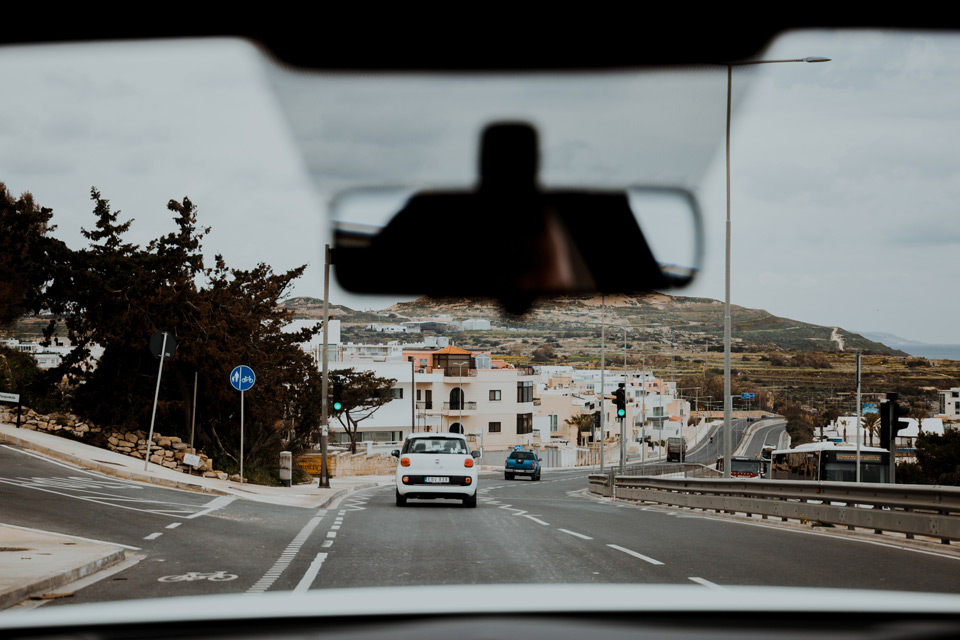 Our apartment in Mellieha
When I was looking for a place to stay, I wanted an apartment so that everyone had their own bedroom and I picked an apartment in Mellieha. We arrived there quite quickly. Malta is a small island – the journey from one end to the other takes about 50 minutes. From our terrace you could see the church on the hill, and from the distance even the Mediterranean Sea emerged. After unpacking and a short rest after the flight we set off to the neighboring town.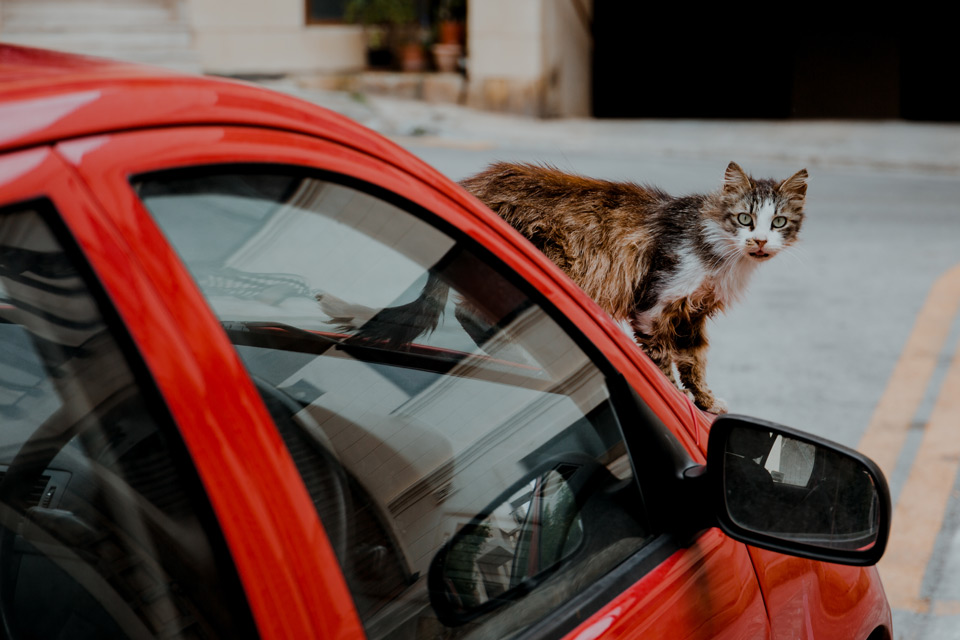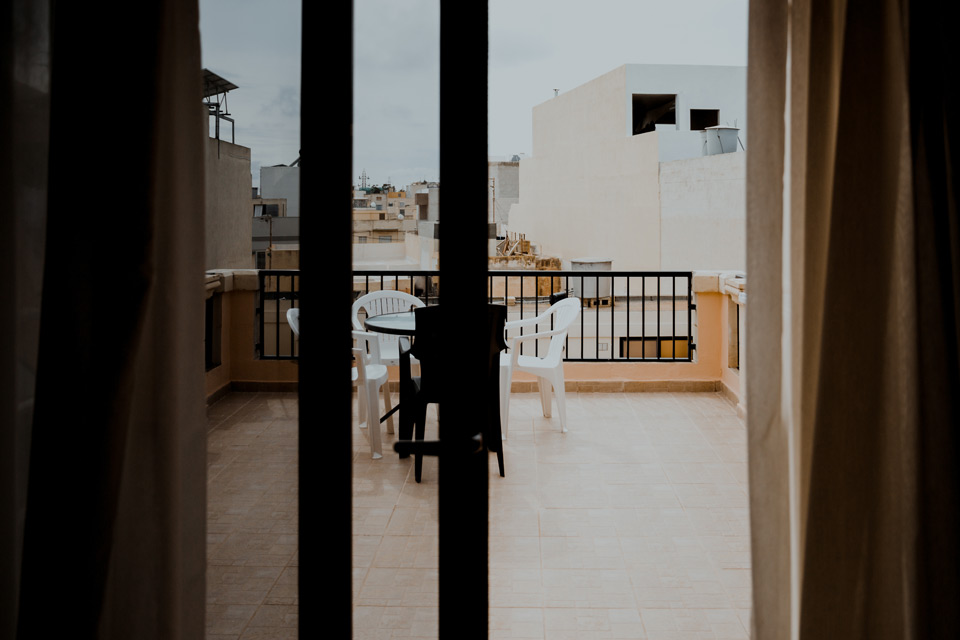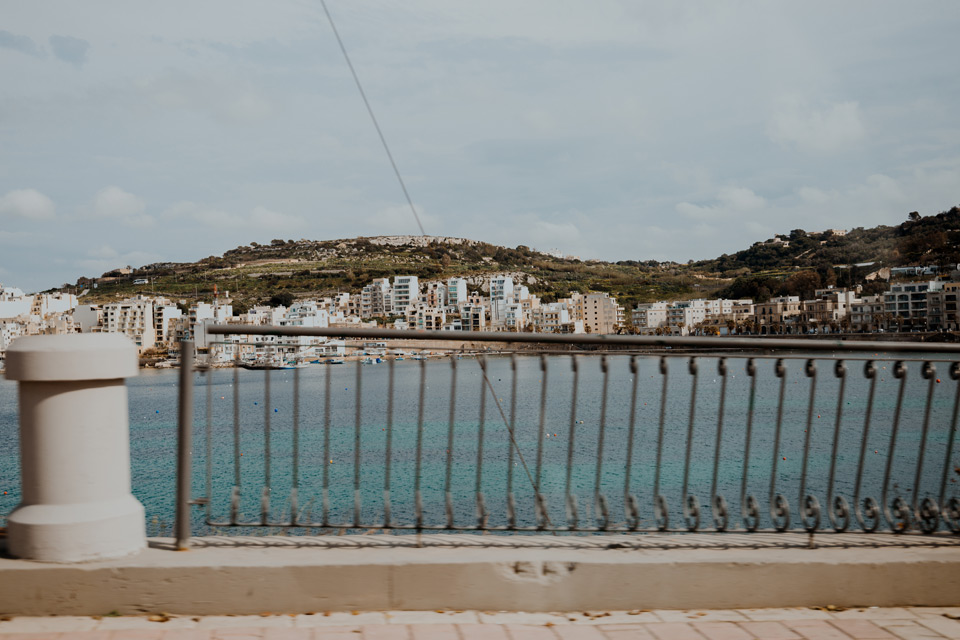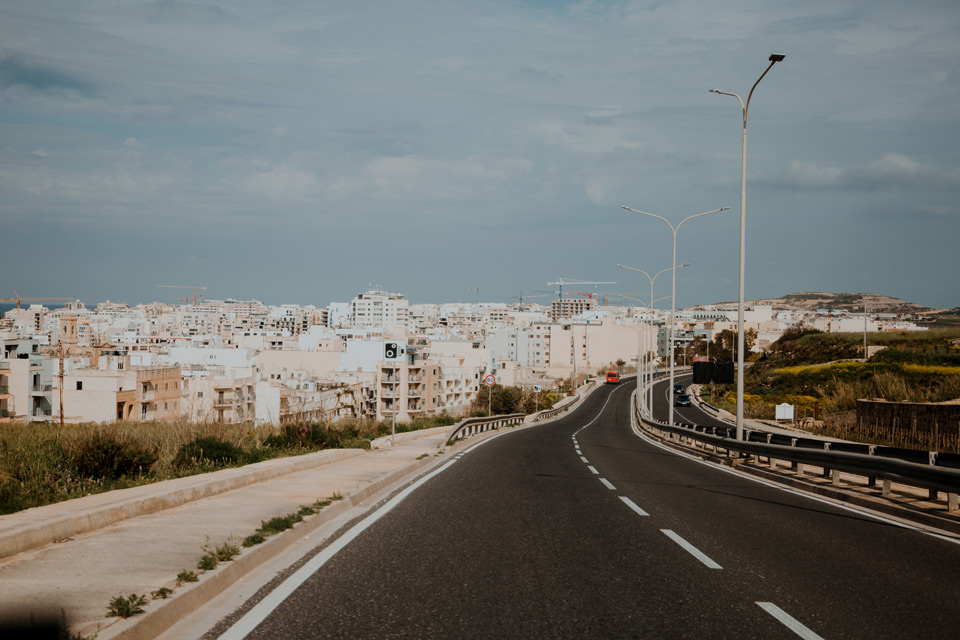 Bugibba- tourist resort
After a while, we go to Bugibba. If you go to Malta from a travel agency, you will probably sleep here. There are many hotels, holiday apartments, restaurants and bars. In short, Bugibba is a seaside tourist resort.
We start our walk from the western part of the village and go east. Almost all the time we have a view of the bay and the island of Saint Paul. I thought the island would be more interesting, and it turned out to be a simple rock sticking out of the sea. Maybe it looks more interesting up close. It seems to me that you can go on it, go ashore and see the monument there.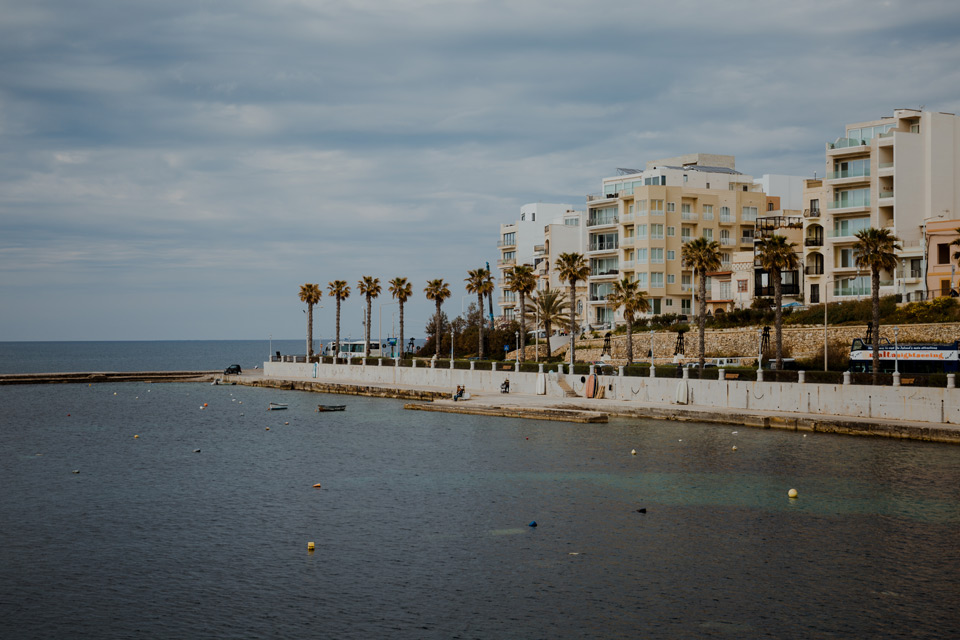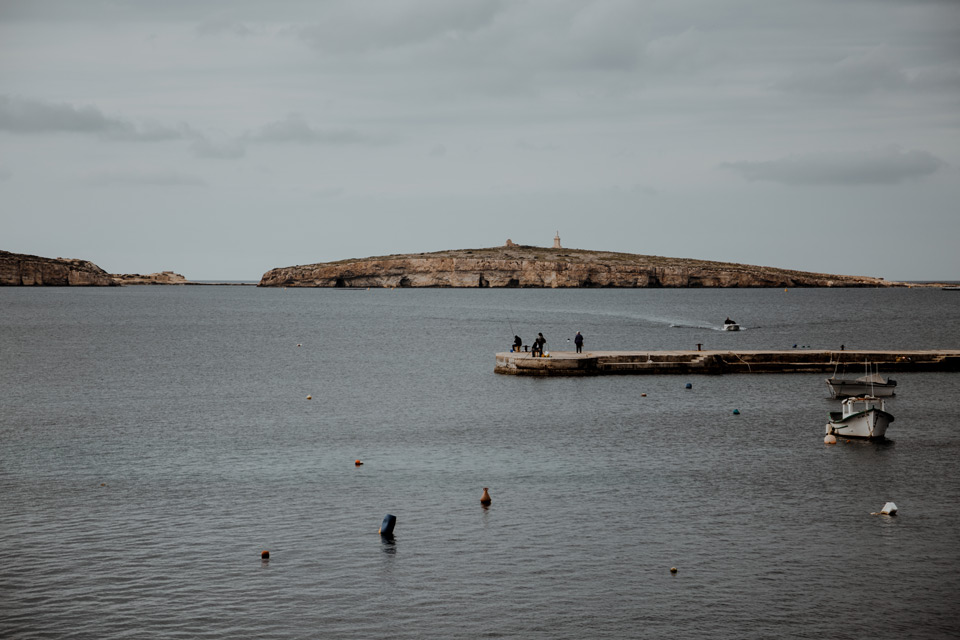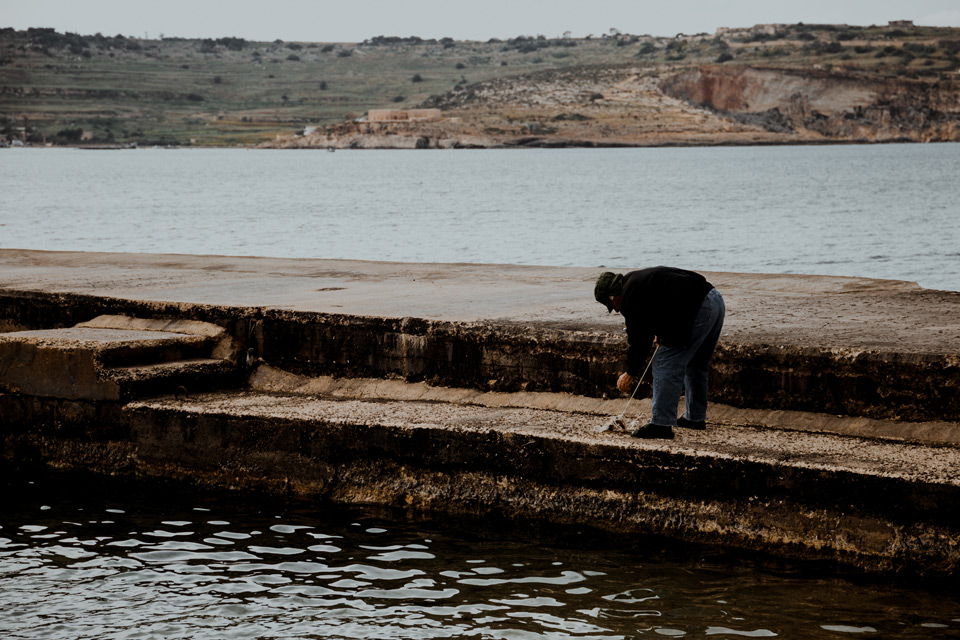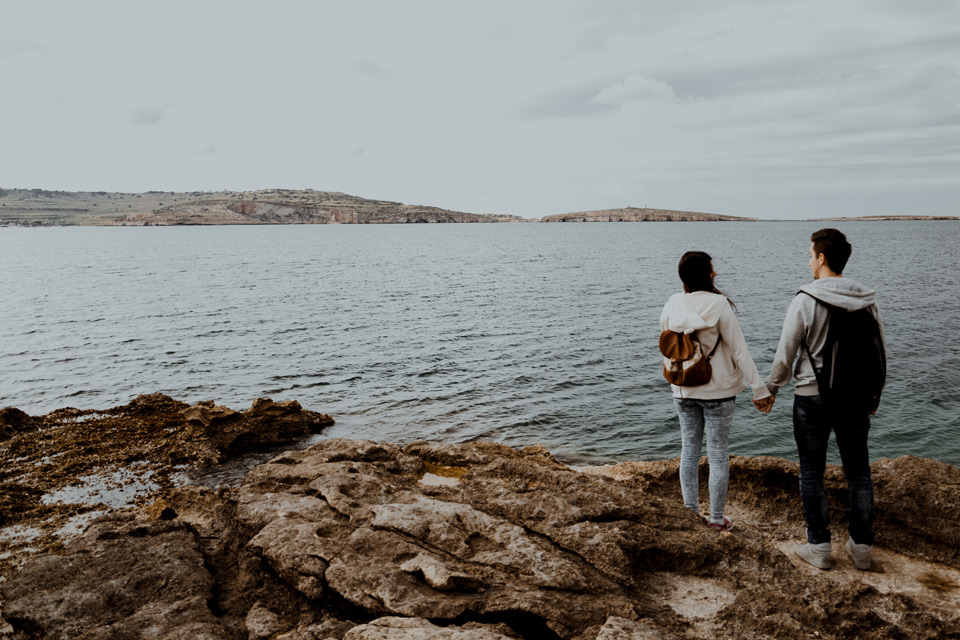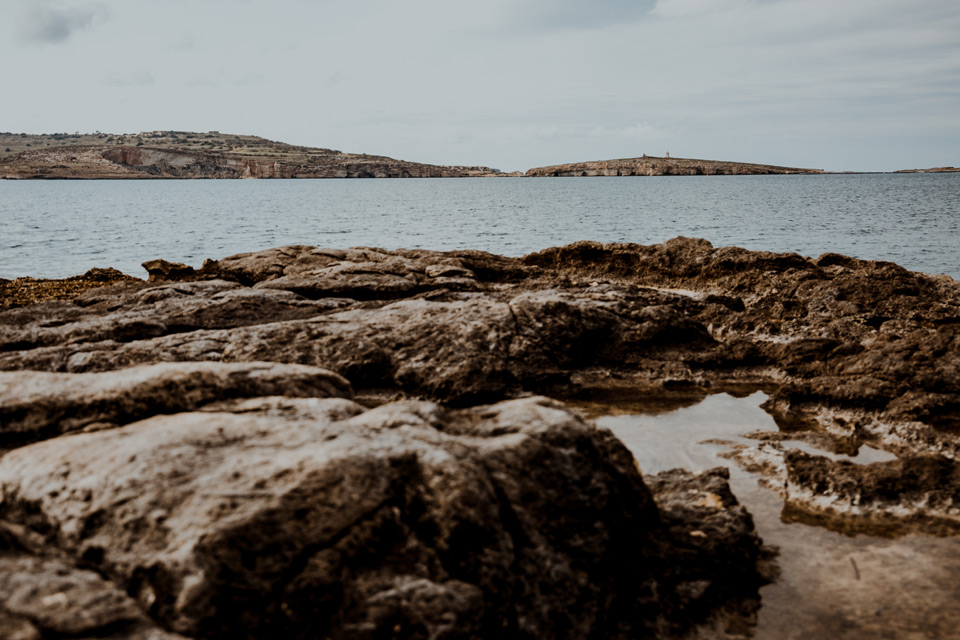 Center of Bugibba
We reach the center of the village on Bugibba Square. There are many restaurants on the square. You'll also find McDonald's and Pizza Hut. I don't know if you noticed, but in every country McDonald's has a slightly different menu and you can eat something different from ours. Wojtek ordered a Mayo burger, a burger with mayonnaise, but he said it's nothing interesting.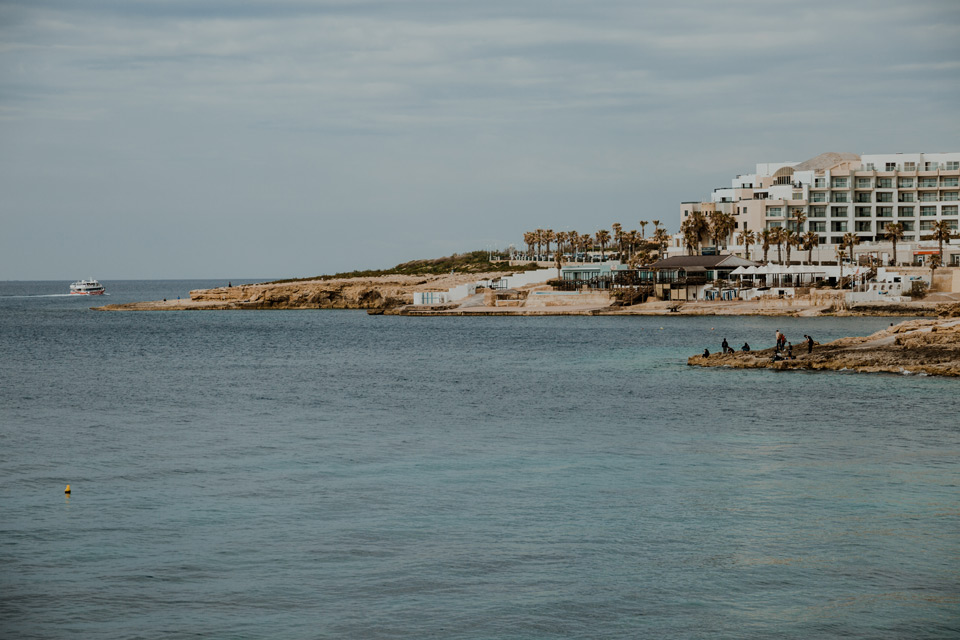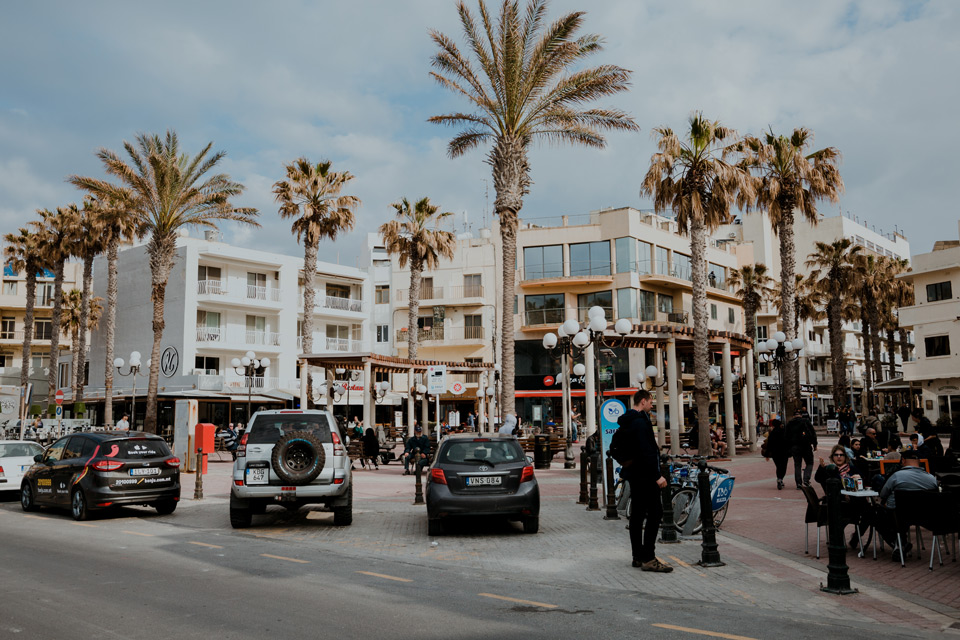 We go further east. We slowly get used to the landscapes of Malta, i.e. the wasteland, rocks and characteristic buildings. There are few plants here, but if we try, we can even find something colorful.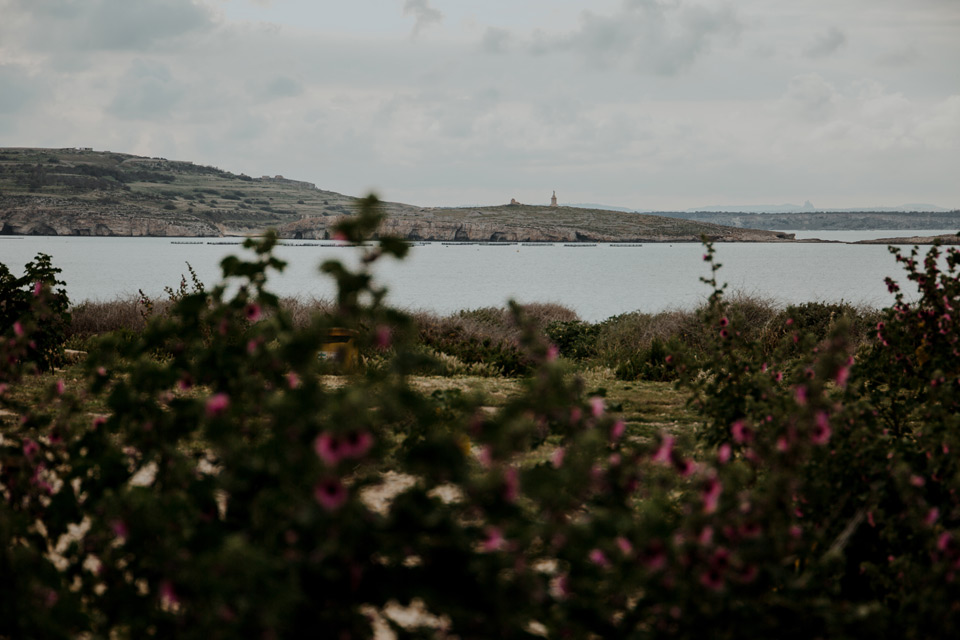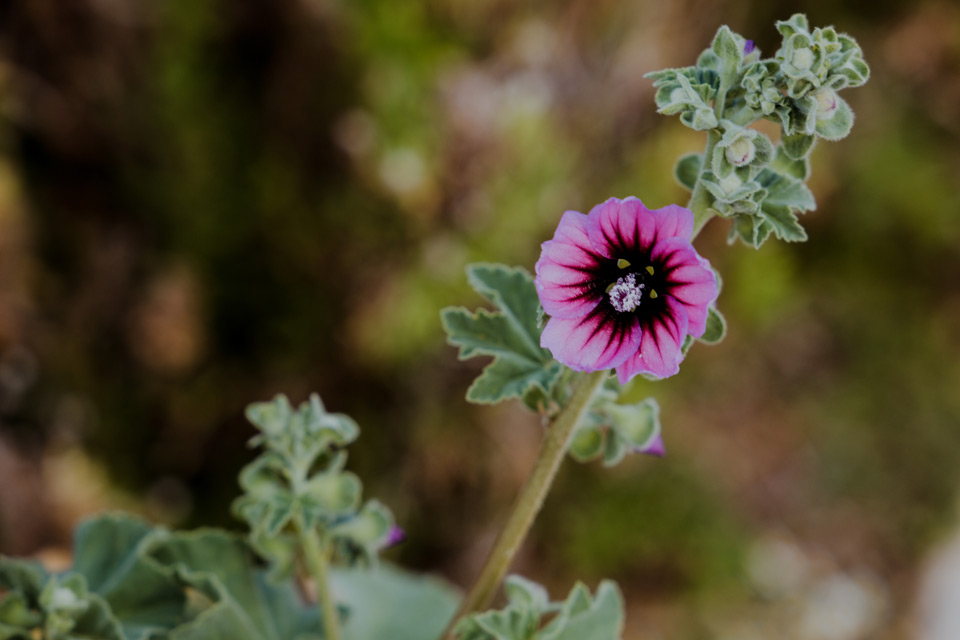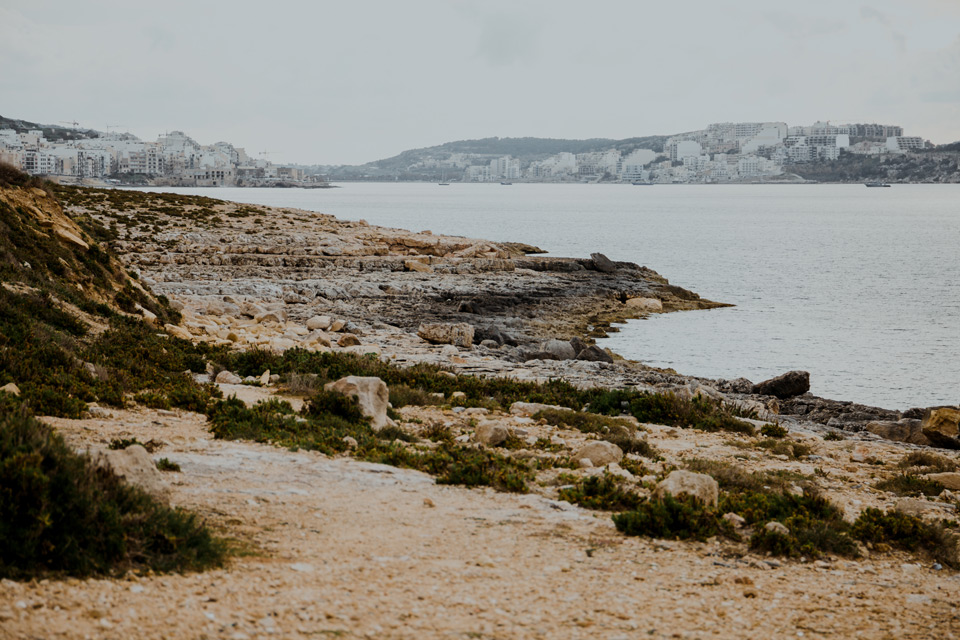 Bugibba – around the aquarium
We pass by the Malta National Aquarium. It's a modern building and its interior seems interesting. We don't go inside but we saw the pictures from here. Walking through a small tunnel, and behind the glass around us are sea animals – great thing.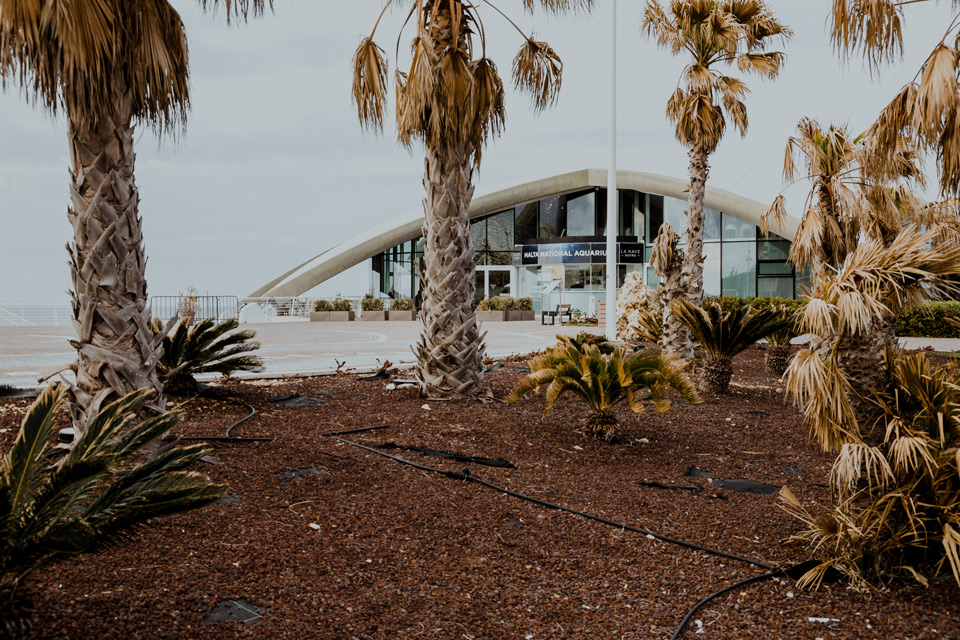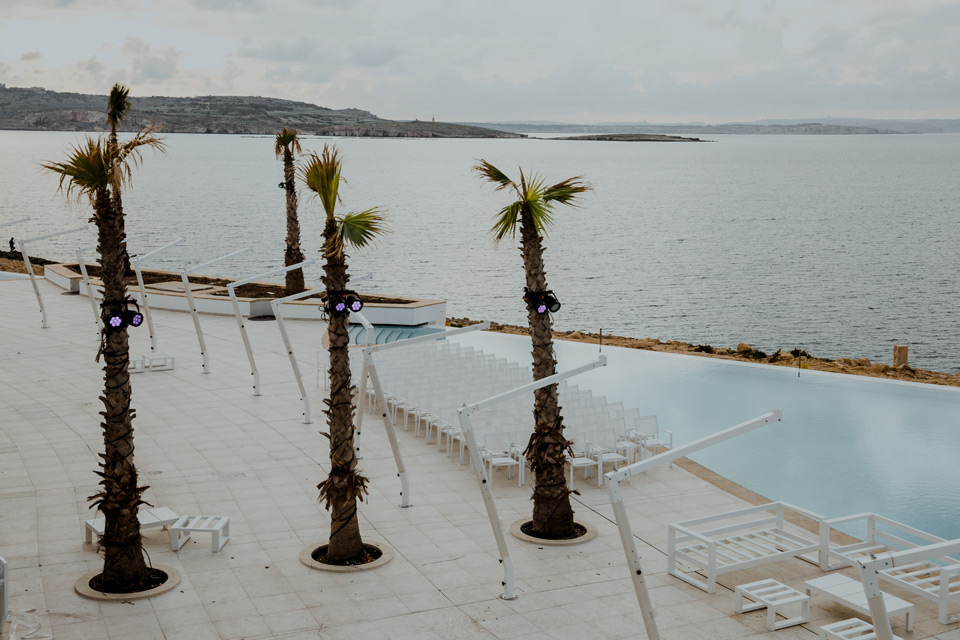 A bit behind the museum stands the Qawra Tower. Behind there is an interesting headland that you can walk on. We turn back here. There is nothing to see further.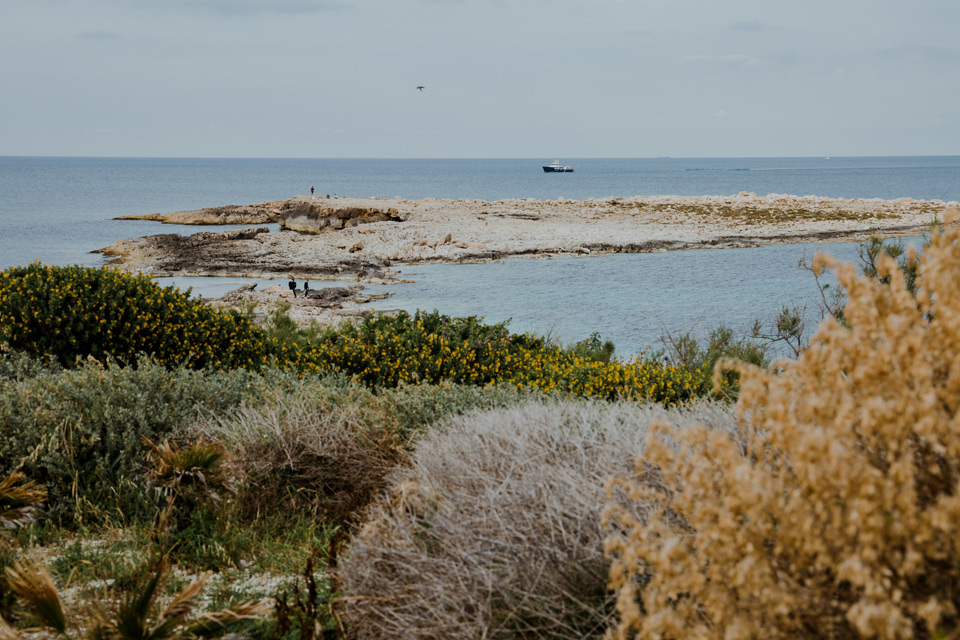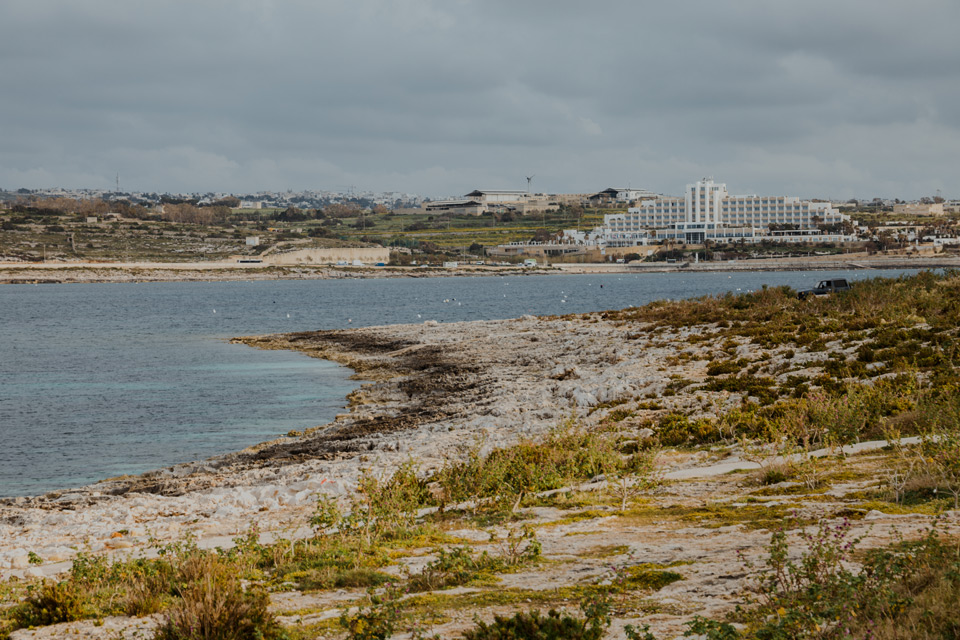 We return to the car following the same route, i.e. the seaside promenade. The sun sets on the way to the apartment. This day passed very quickly and that would be enough when it comes to saying hello to Malta. The next day we will see much more.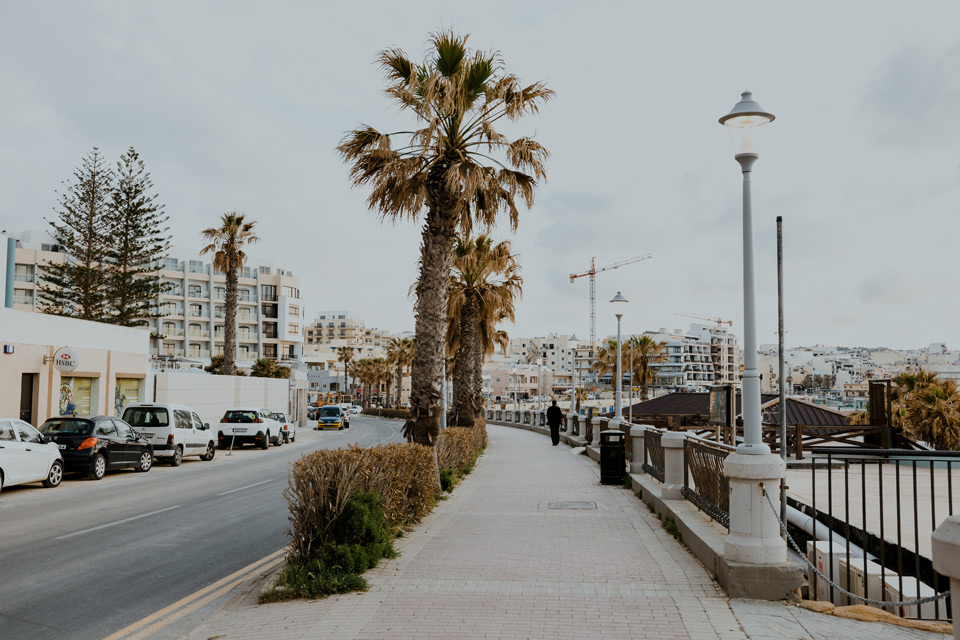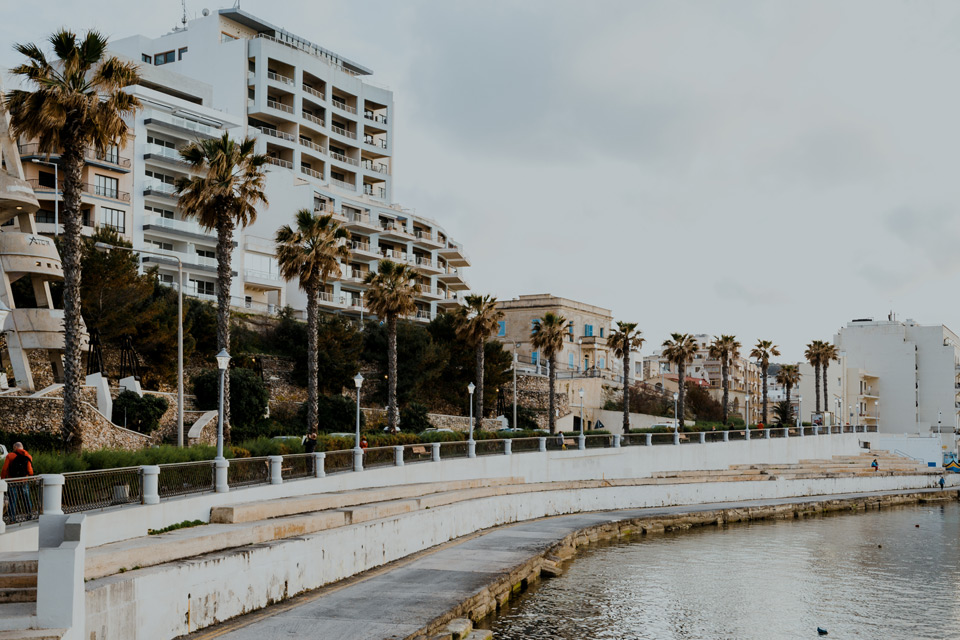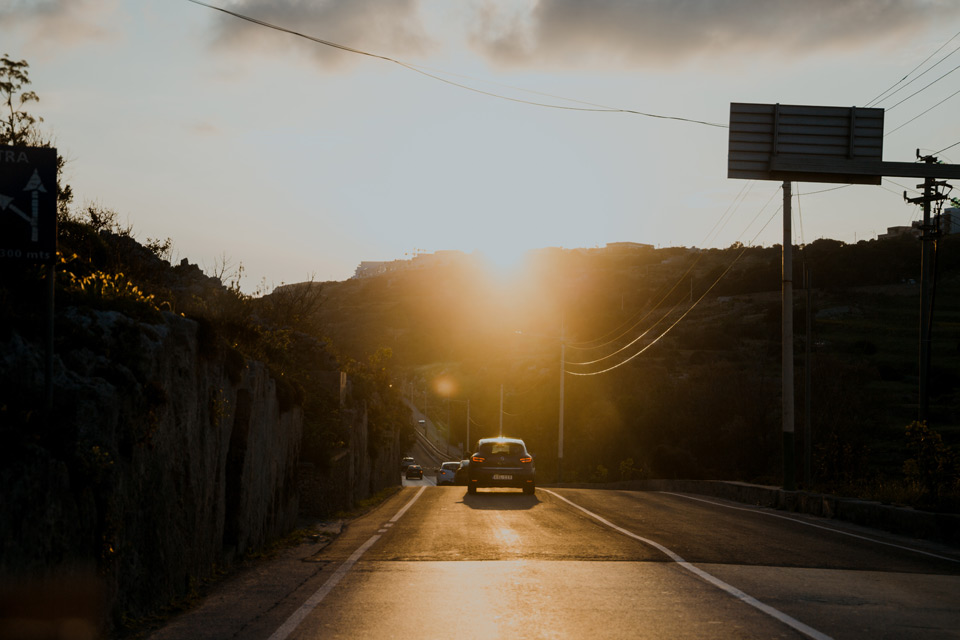 Thank you for reading the entry!
If you think it is interesting, we would be pleased if you leave a mark in the comment.
You will find more posts from Malta here:
There are direct links to the next and previous episodes below.
All our travels: Travels
We also invite you to our Instagram and Facebook fanpage, where you can be up to date with all our travels.
See you later! 🙂