Do you like narrow, atmospheric streets with lots of greenery where time seems to stop? If so, this entry is for you.
The second day of visit to Mallorca has arrived. Today's sky is unfortunately cloudy and sometimes it rains. We adapt the trip to the weather and decide that we are letting go of the bays today, and we will get to acknowledge the climate of the Mallorcan towns.
Soller – what to see
Our first goal is Soller. We set off from Palma and on the way we get acquainted with the local roads. They are really great. I encourage you to rent a car, you won't have any problems with driving. Note – there is a paid tunnel just before Soller – it costs about 5 euros. However, it's worth going here once, because the views are great. It was our first trip between the mountains – maybe that's why I remember it so well. If you want to bypass the tunnel, go through Valdemossa.
We leave the car in a parking lot. All parking spaces that we used in Mallorca were unfortunately paid, but with four people those were really low when split – 1 or 2 euros for parking. We get out of the car and set off. We don't know where we are going because I don't use google maps, as I usually do during trips. It rains and I don't want to wet the phone. It turns out that we move away from the old town and travel near the outskirts of Soller.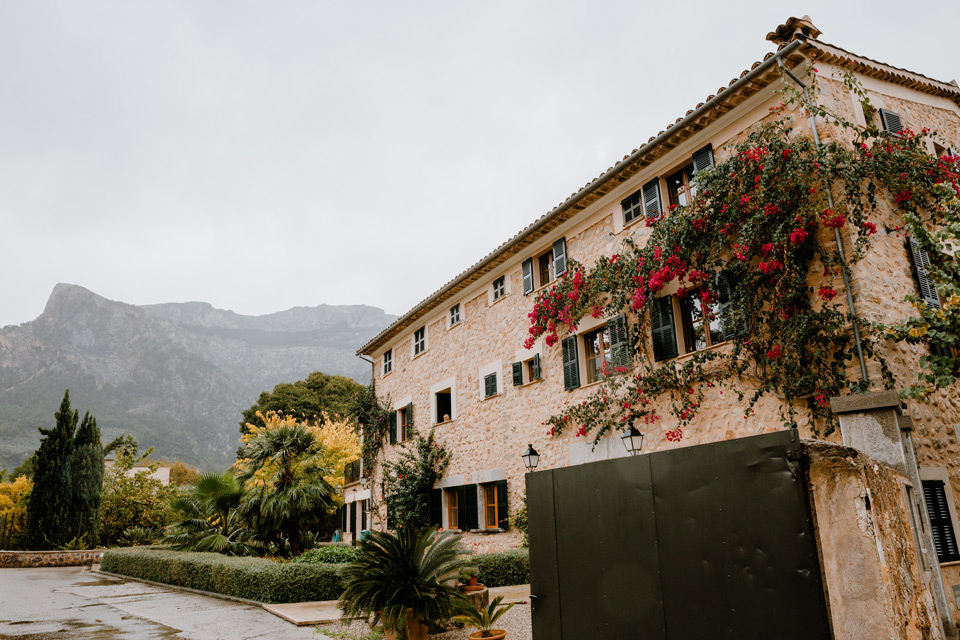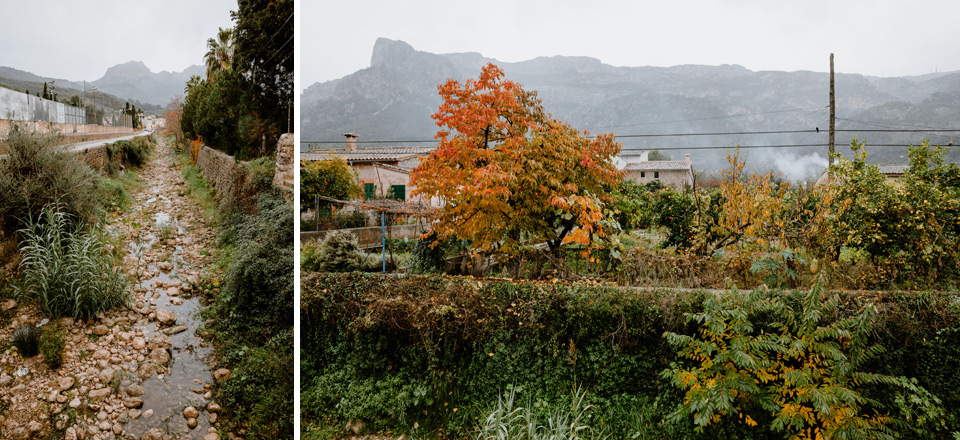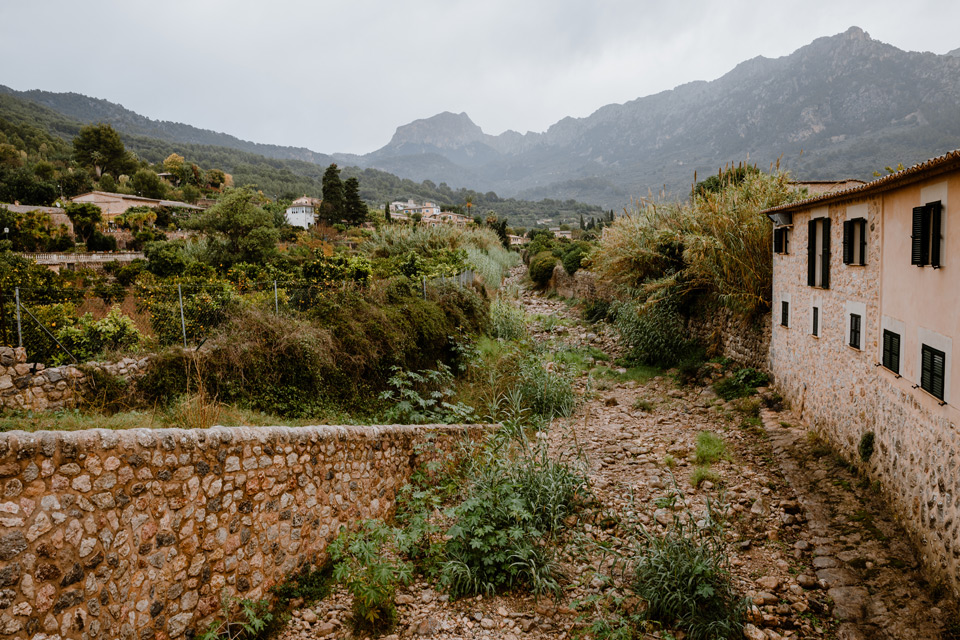 Soller city center
Finally, we take the circular route to the old town, where we wander through narrow streets among buildings with green shutters – a bit like in Croatia.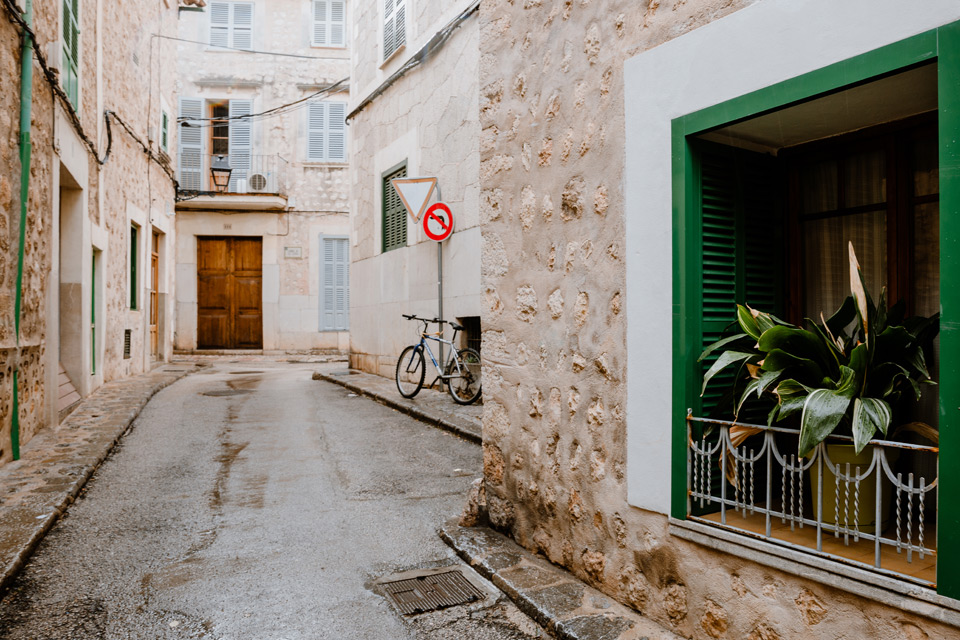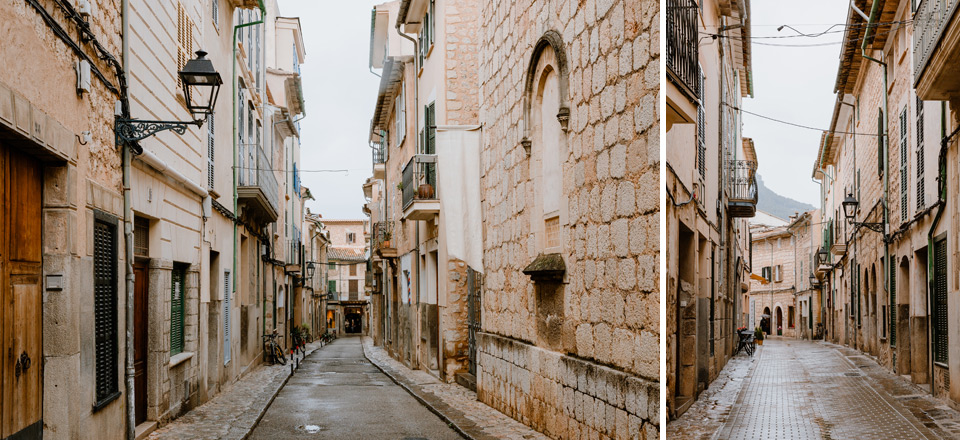 We go out to the main square of Soller and see a church, a fountain and charming stands with postcards or other souvenirs. We observe the inhabitants of the city. With bored faces, they move quickly with umbrellas. I also look forward to the tram passing by. I succeed and get the shoots as if from postcards.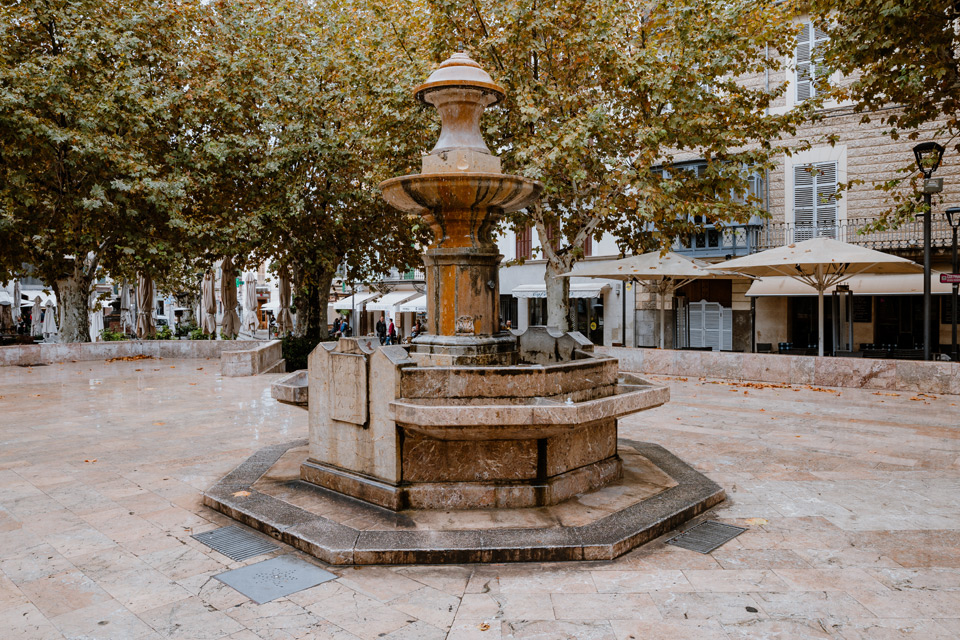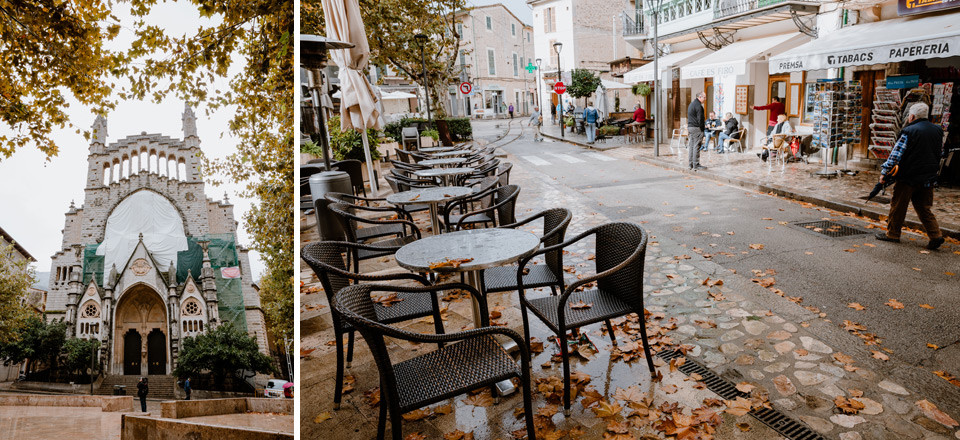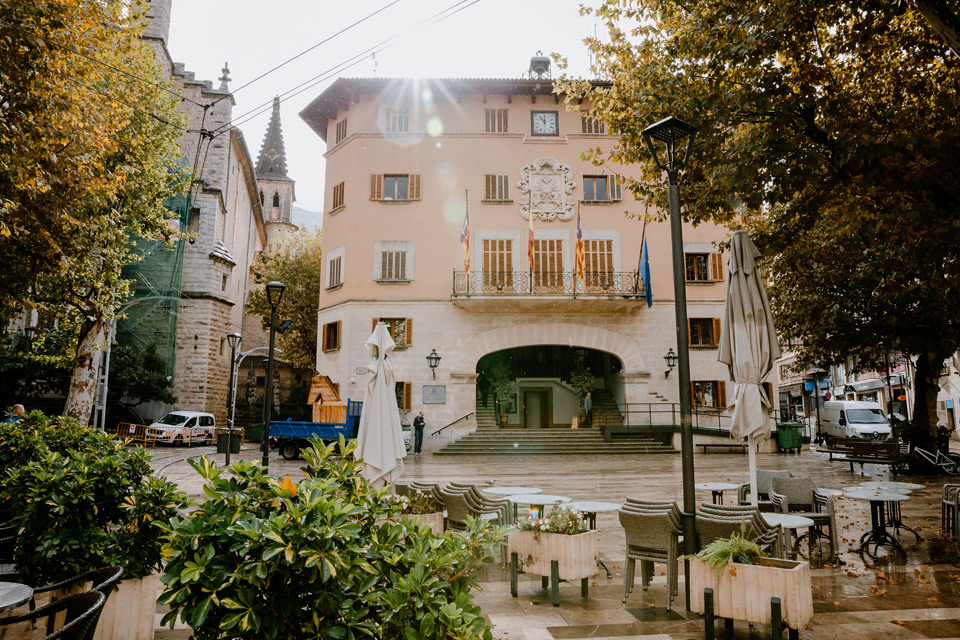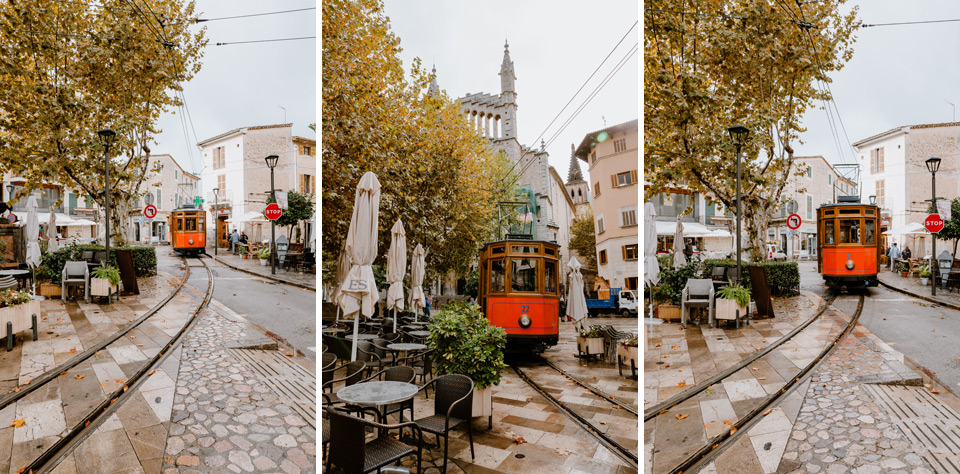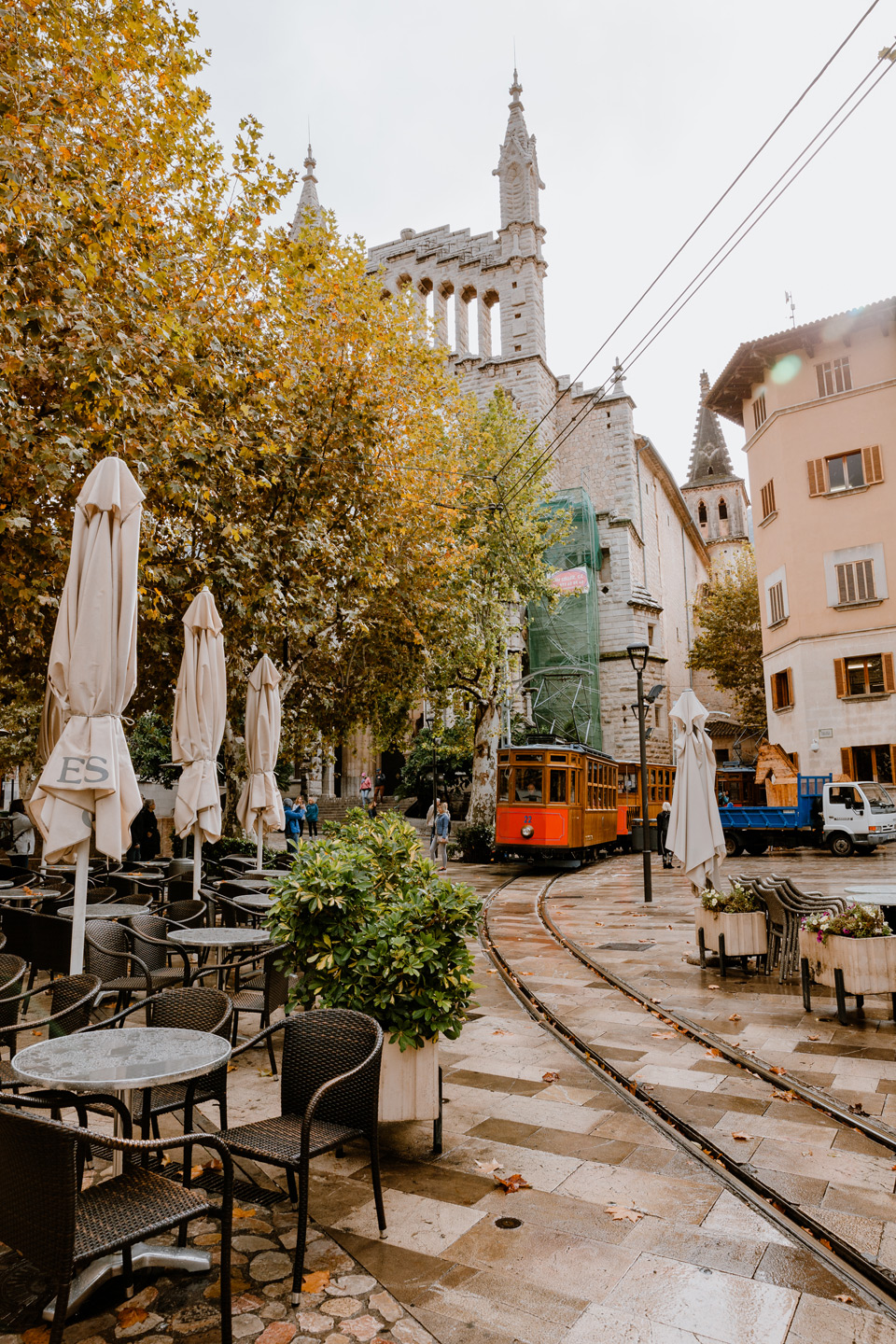 We enter the church and admire its interior.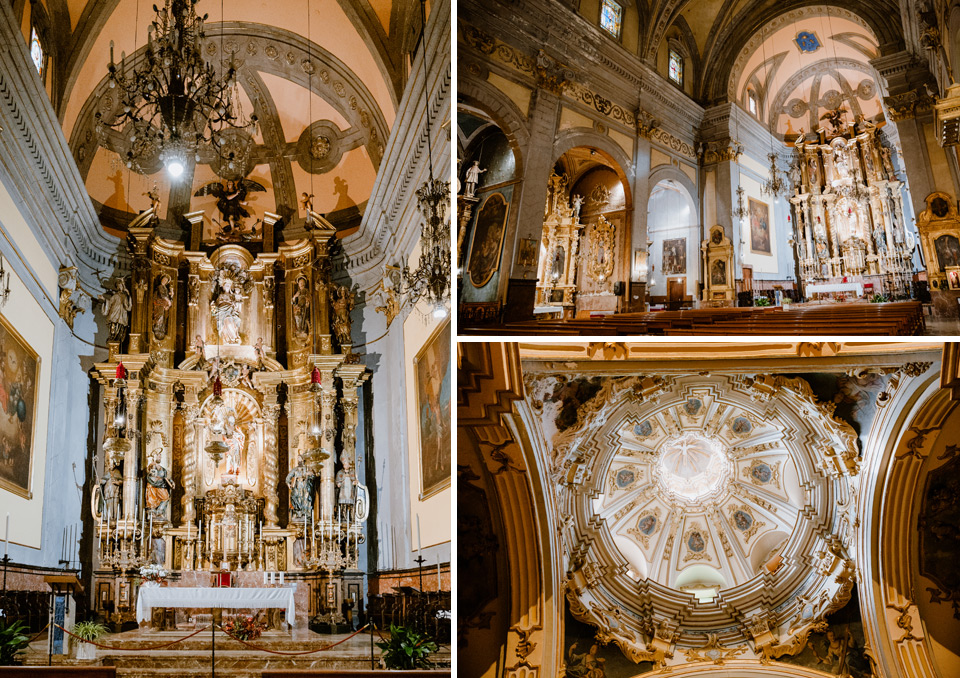 A few more shots from Soller and we go further.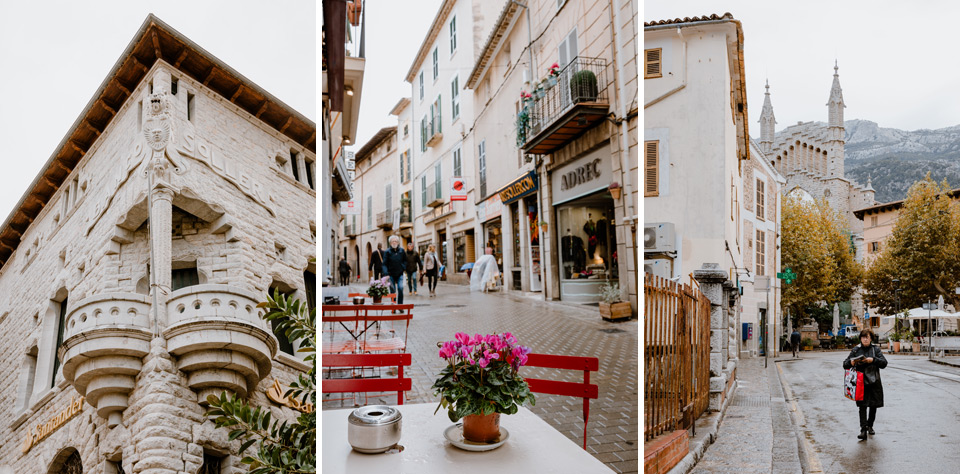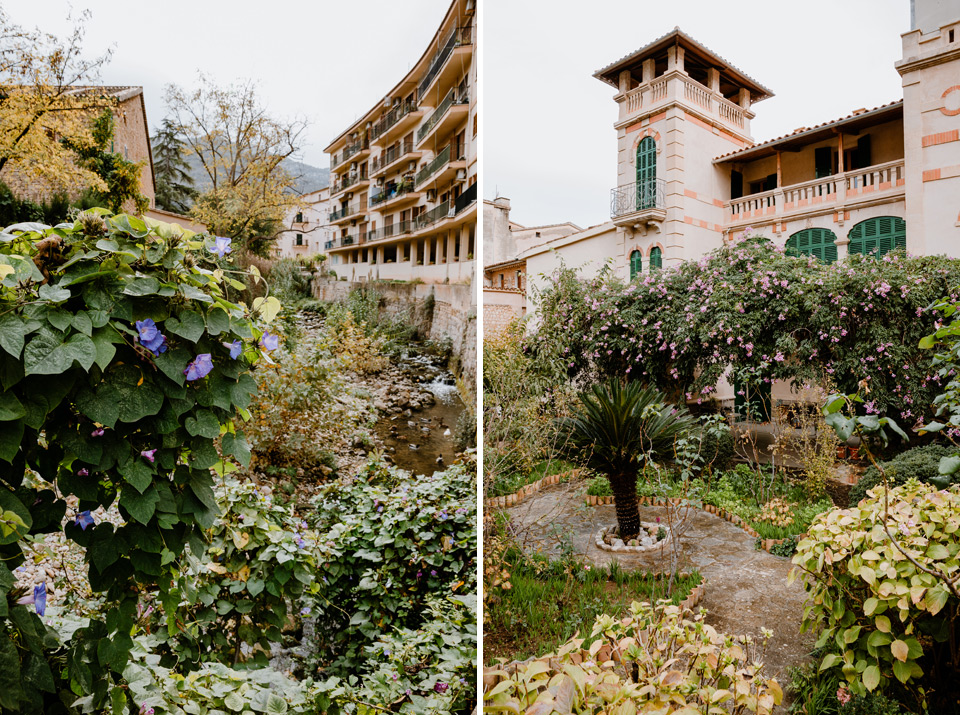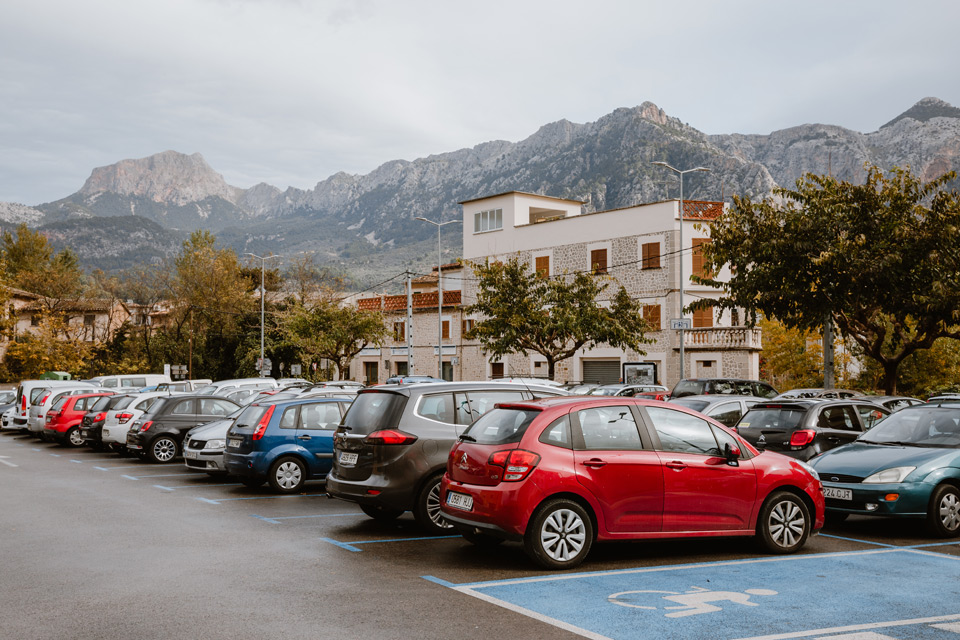 Port de Soller and wonderful views
After a while we reach Port de Soller. The weather is still not impressive, but we don't care.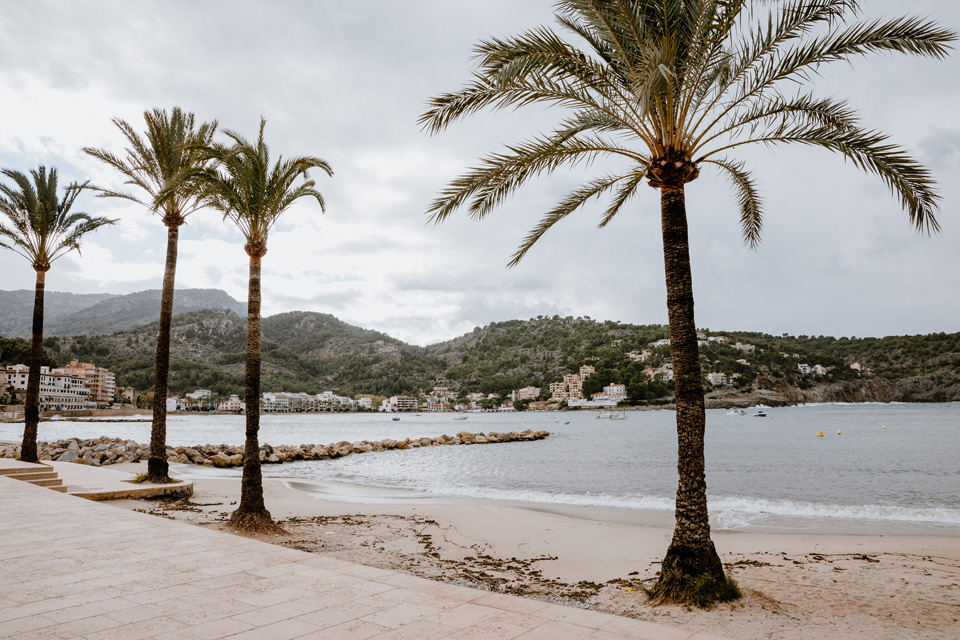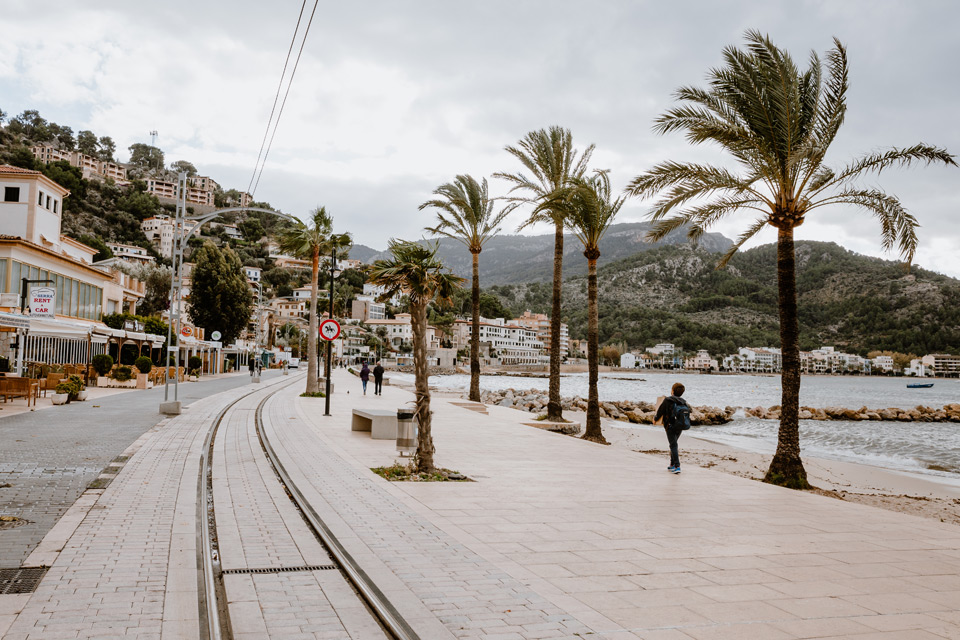 We go out to the beach. Trams also run in Port de Soller and the view of trams plus palm trees and houses located on the hill equals amazing views. I think I exaggerated with the number of photos … but they are nice so I share them. 🙂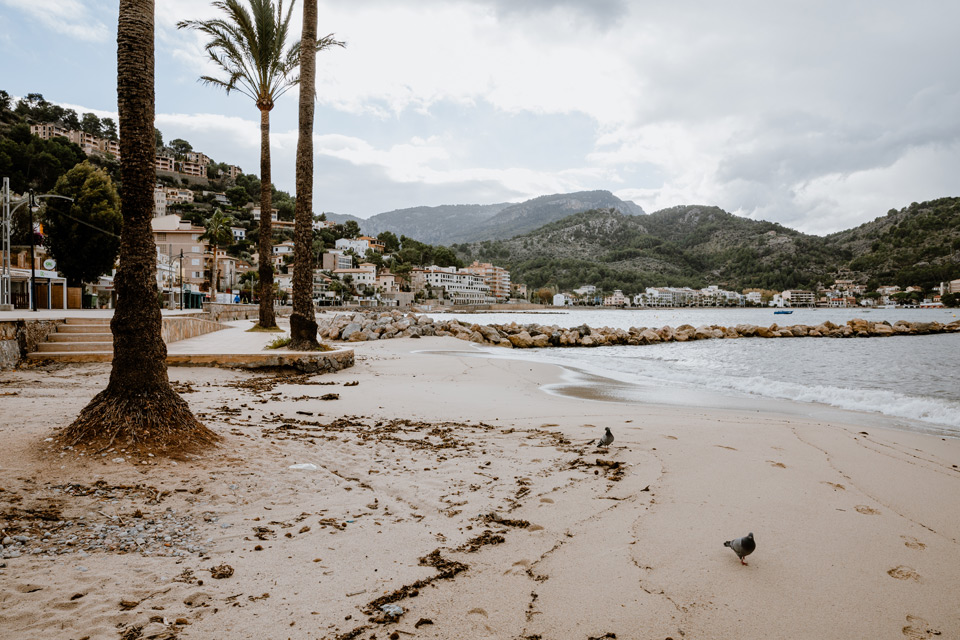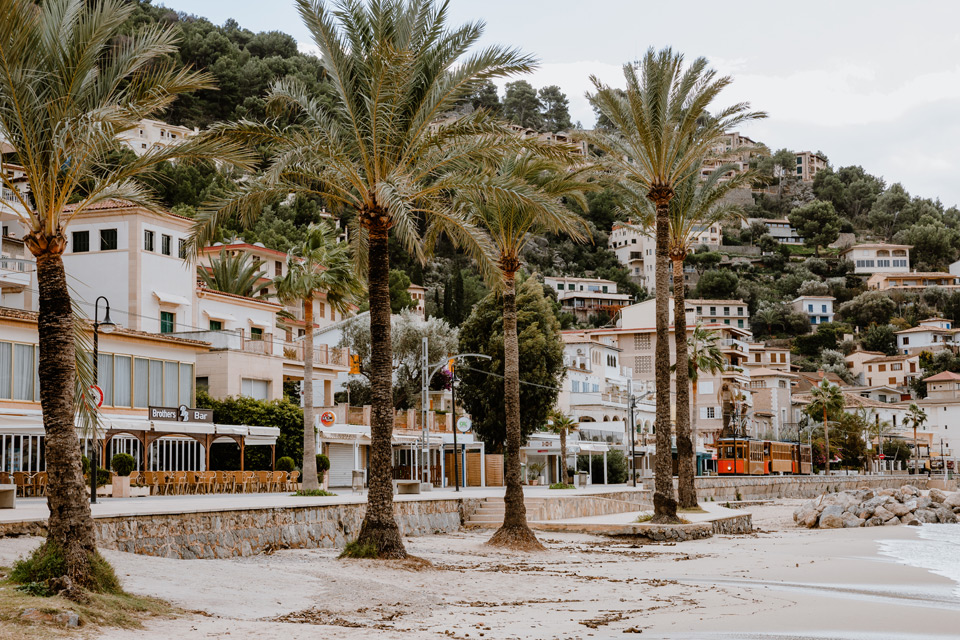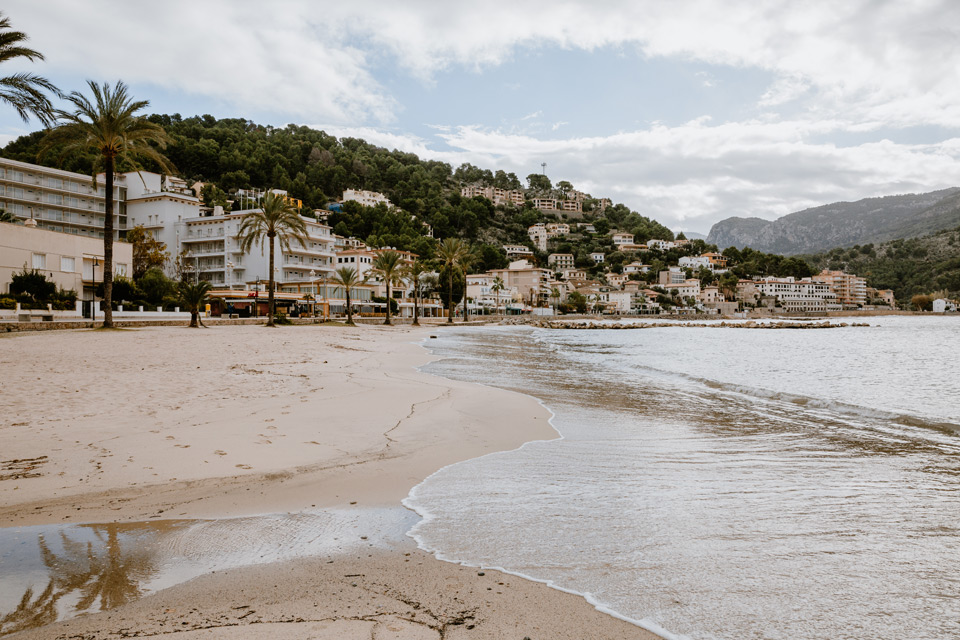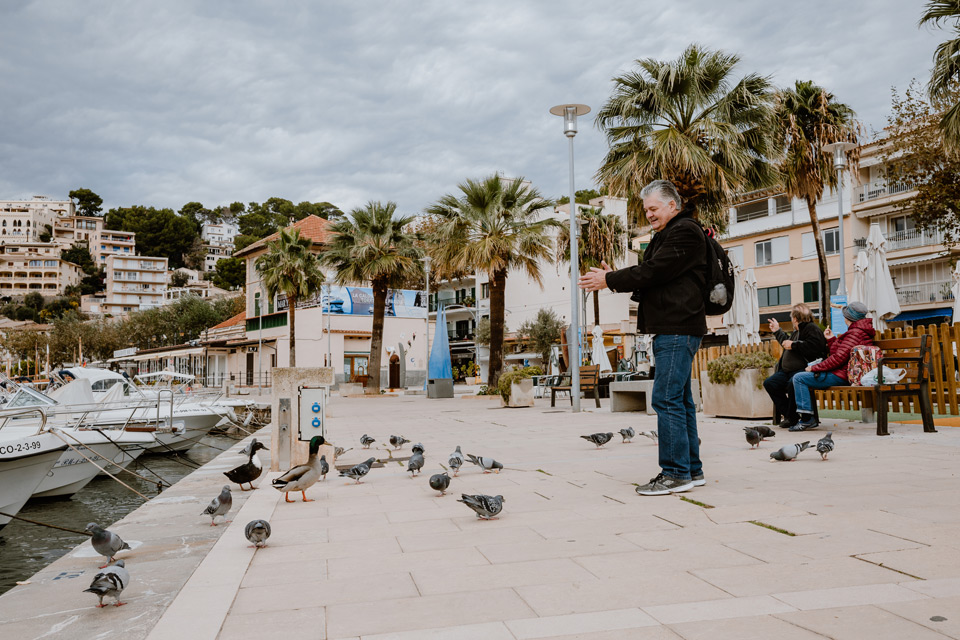 Port in Port de Soller
We can't miss a stroll in the harbor. From a distance, the harbor doesn't look so interesting, but on the spot it's completely different! And when clouds add climate, it's just a fairy tale.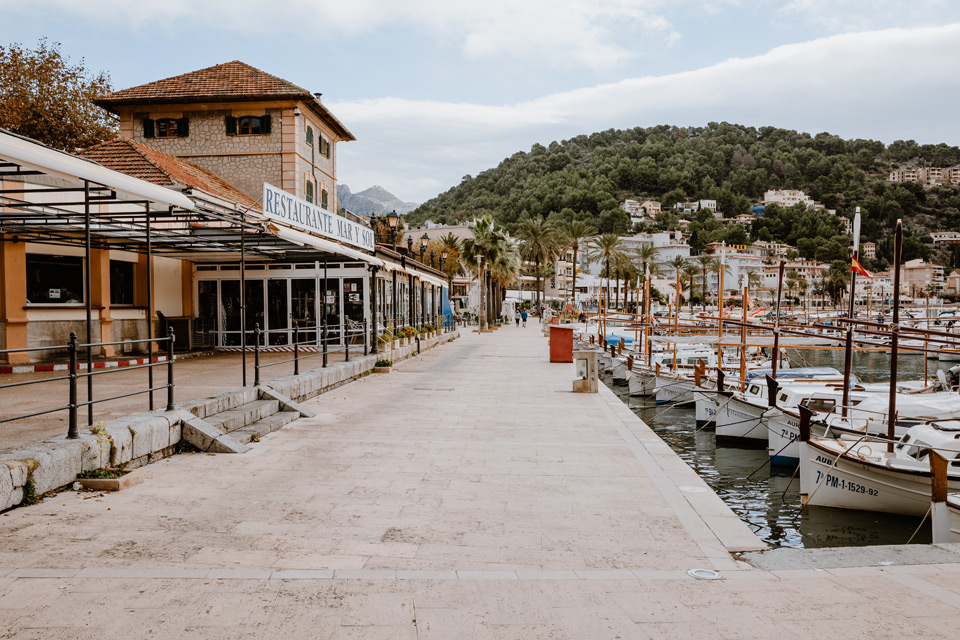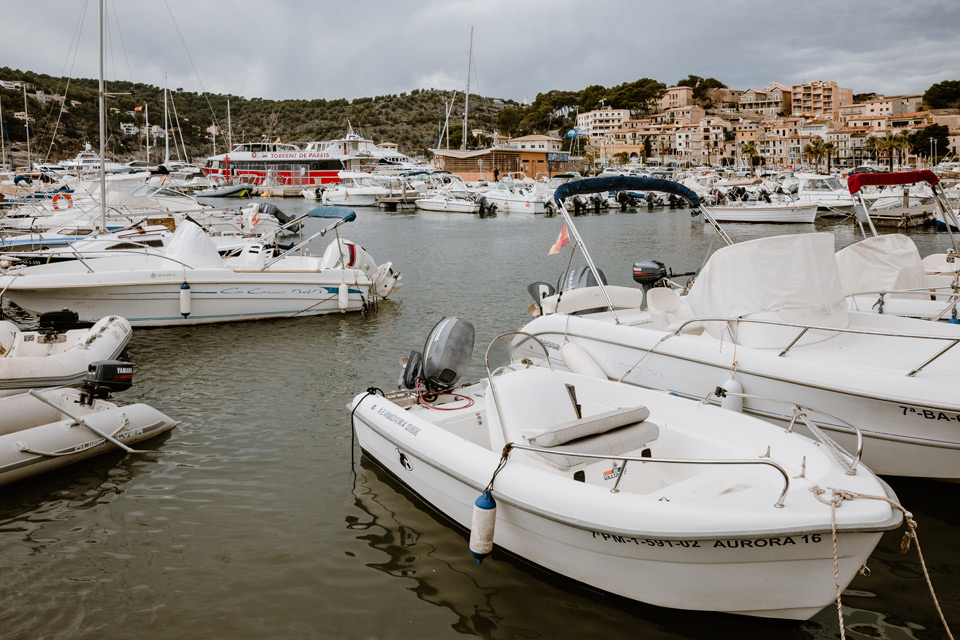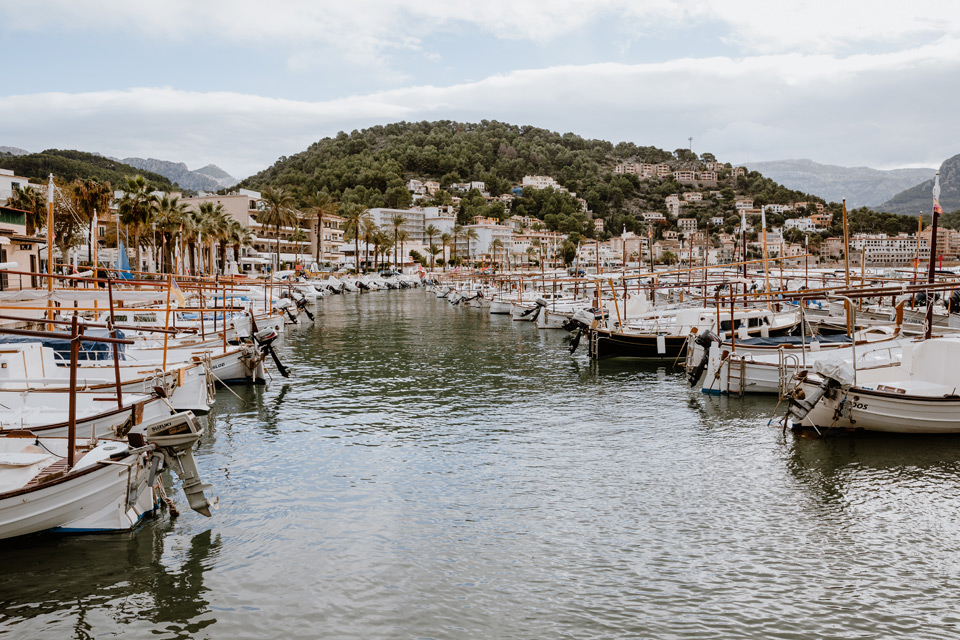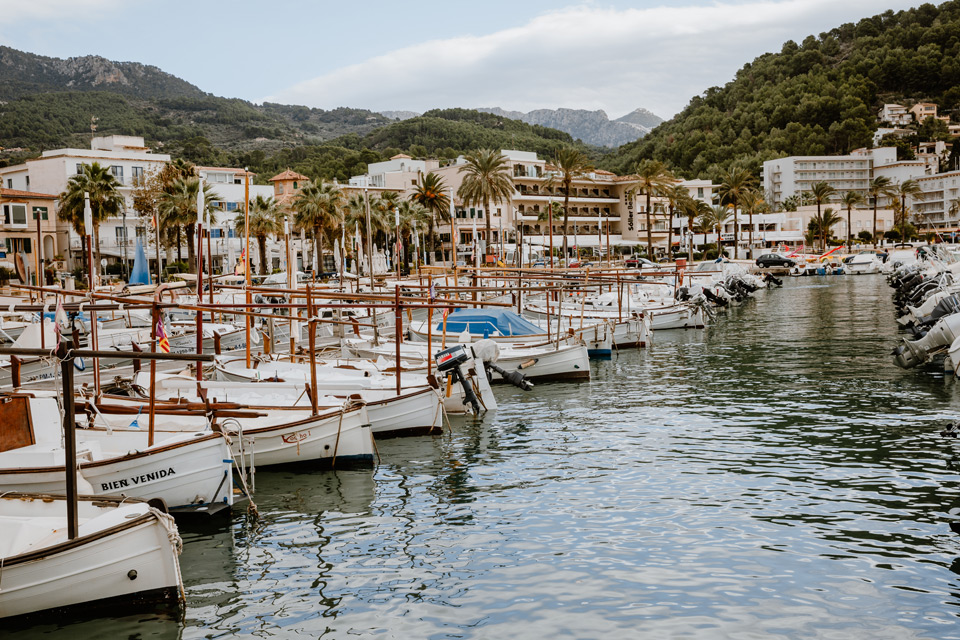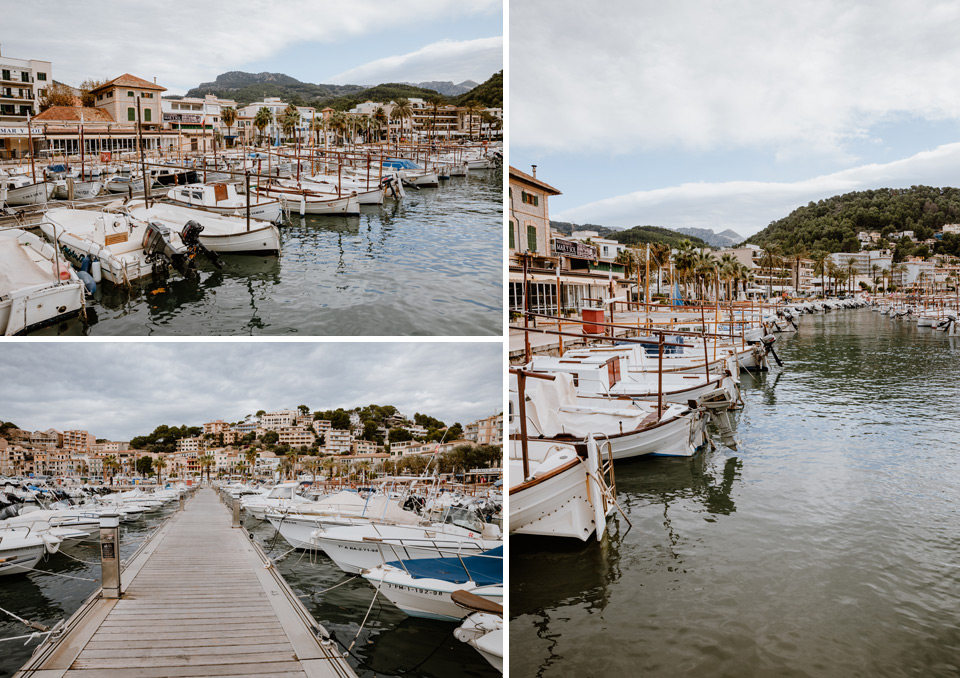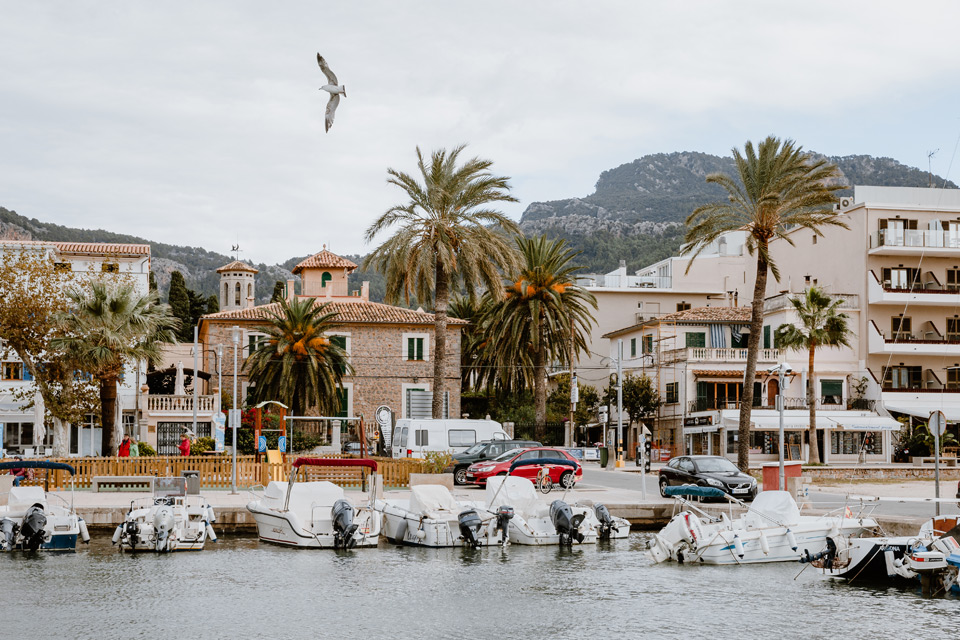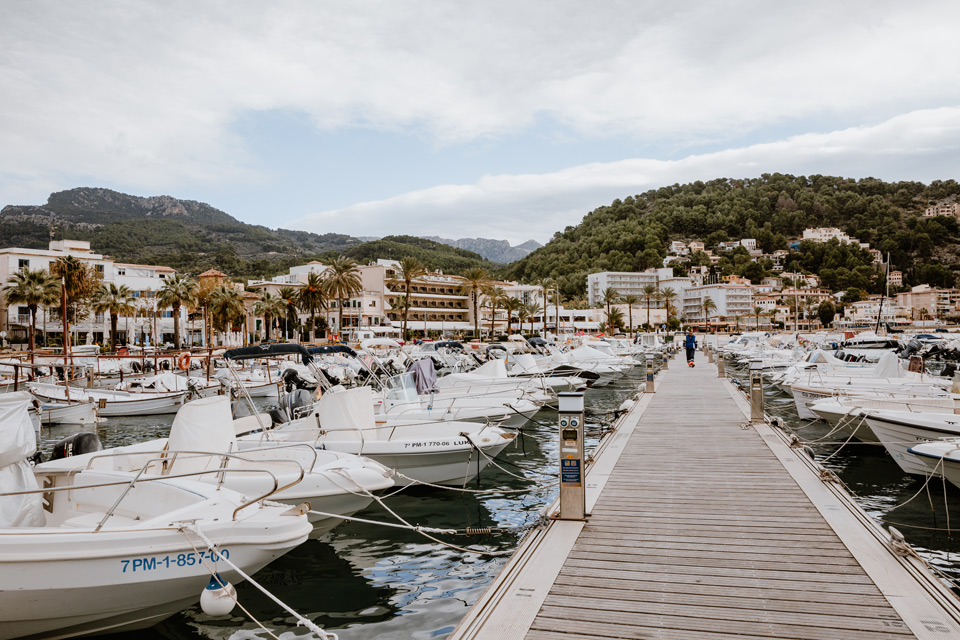 Road to Deia
We leave Soller and head to Deia. The route is extremely scenic. We stop at every possible place to take some pics.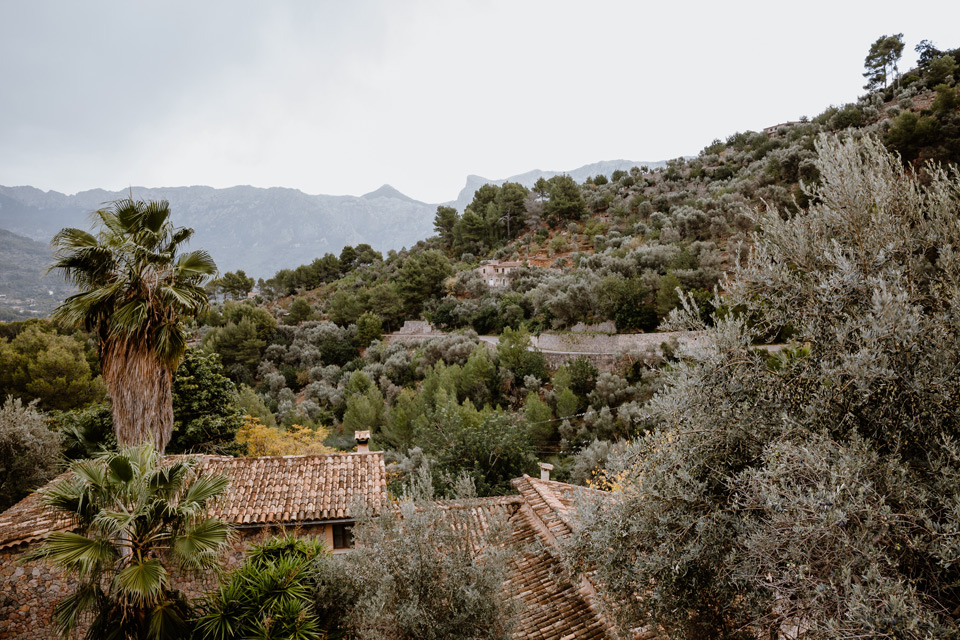 Deia- charming Spanish village
After many, many turns, Deia appears. We are going to conquer this praised Spanish village. I love such empty, forgotten towns. And these yellow houses, green shutters and beautiful flowers make me feel a bit like in my beloved Croatia.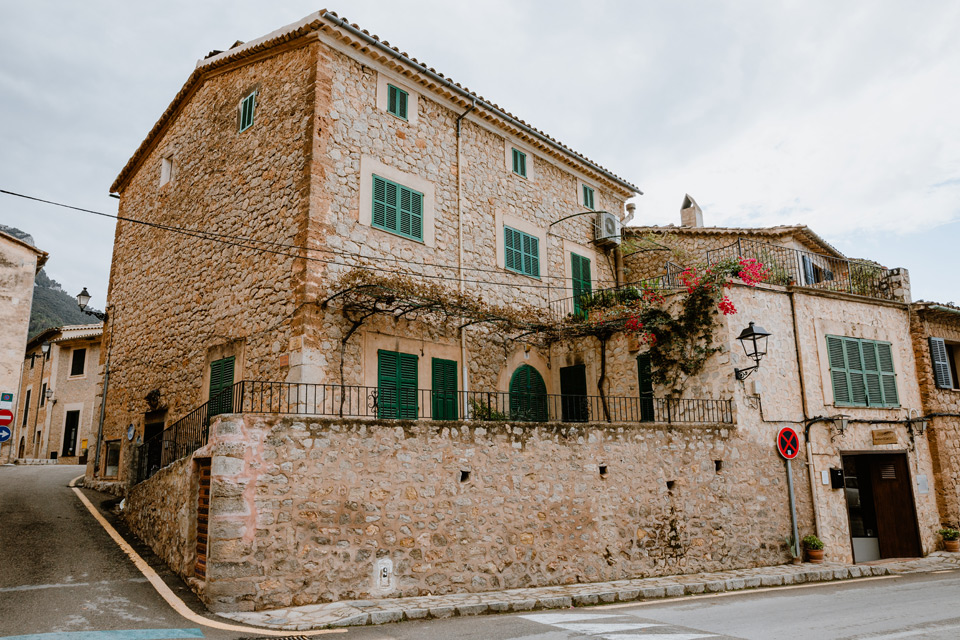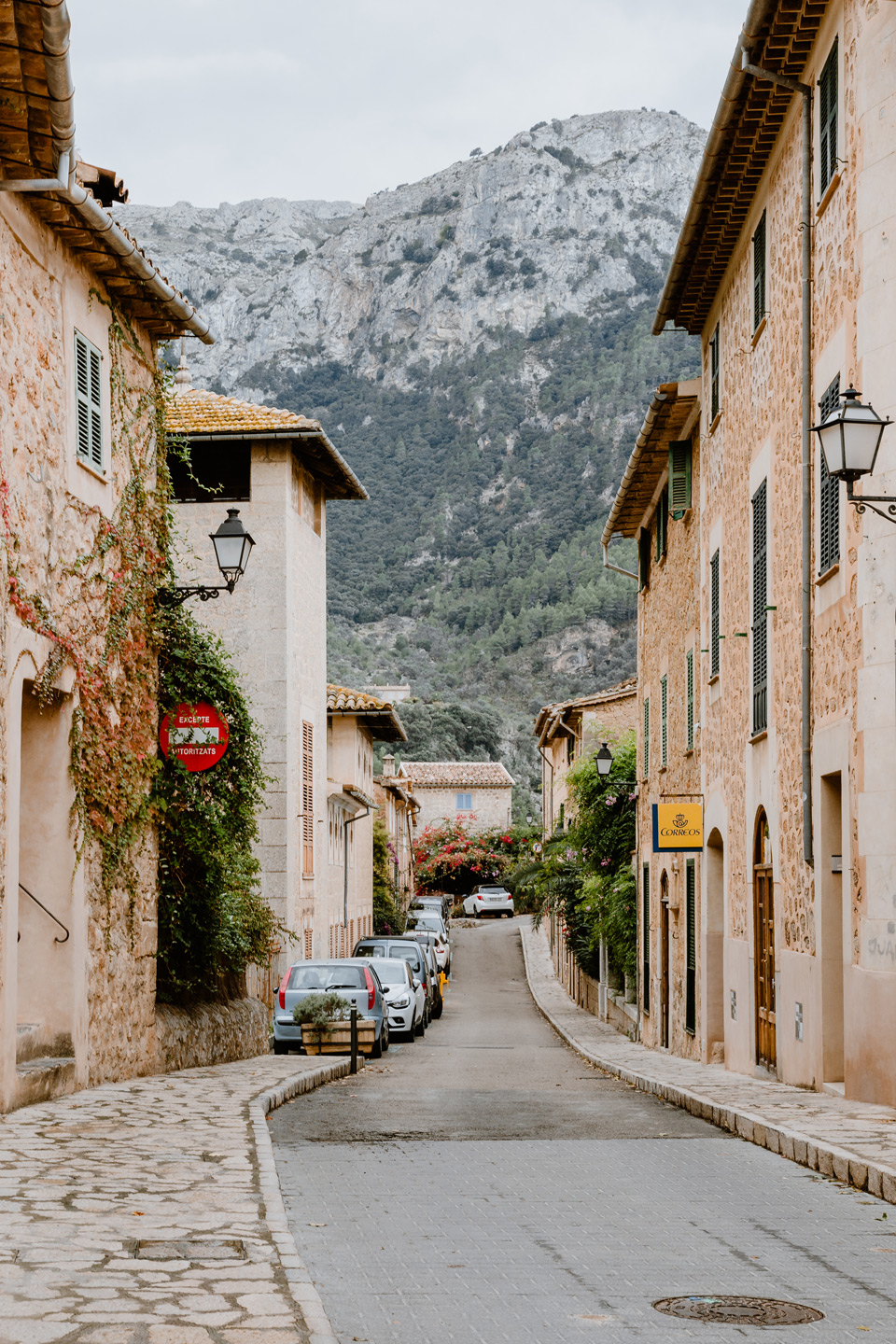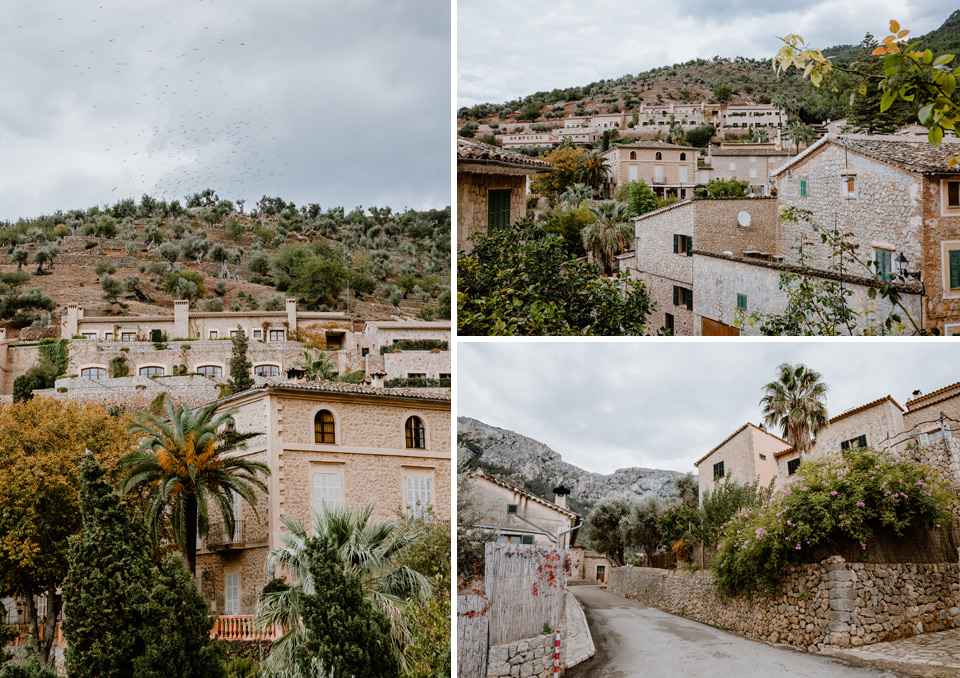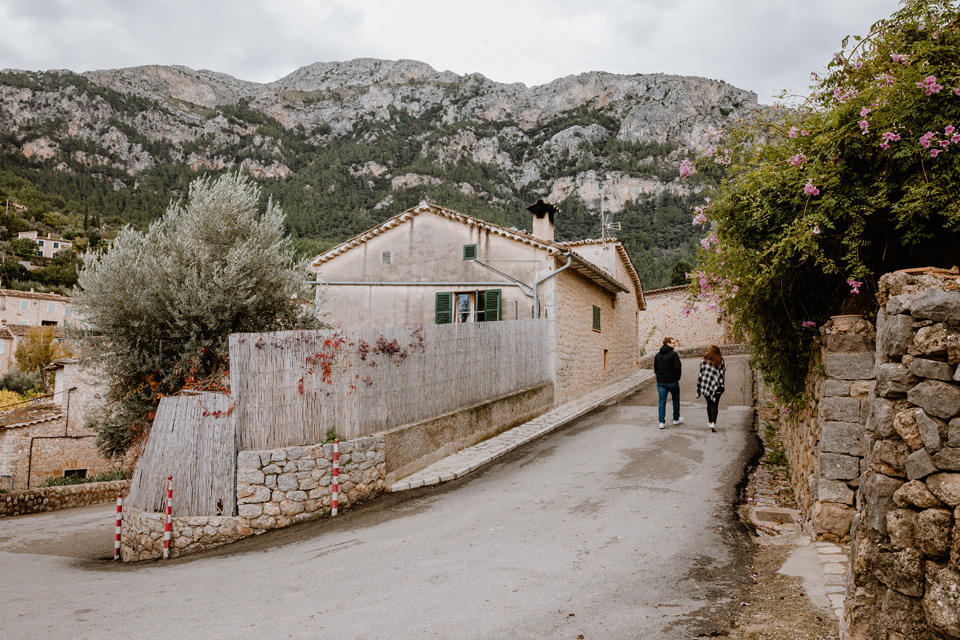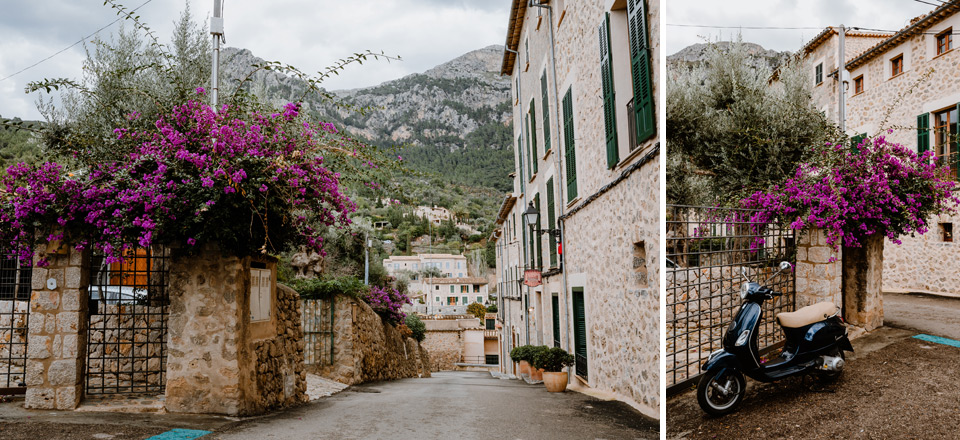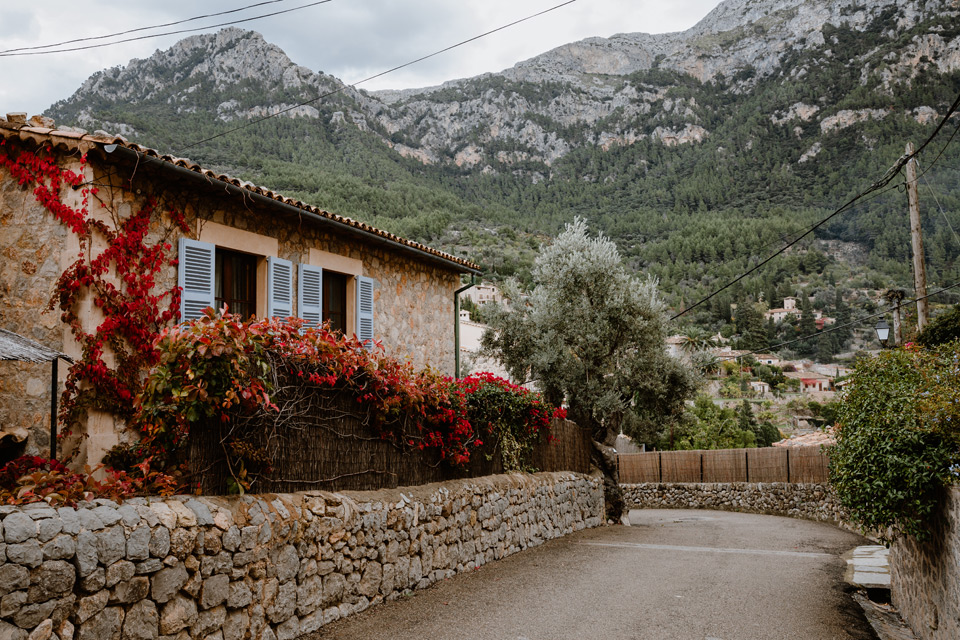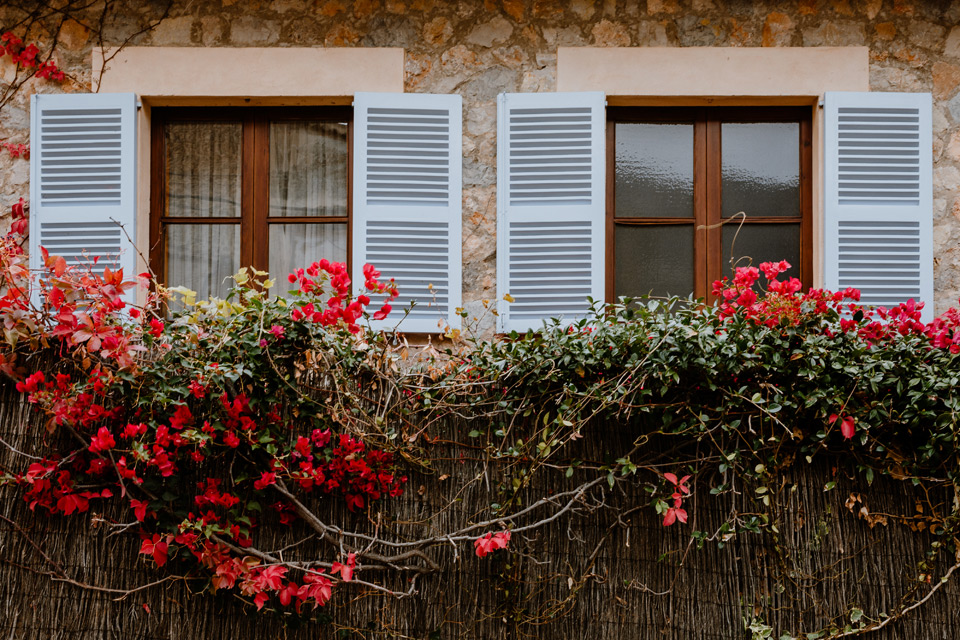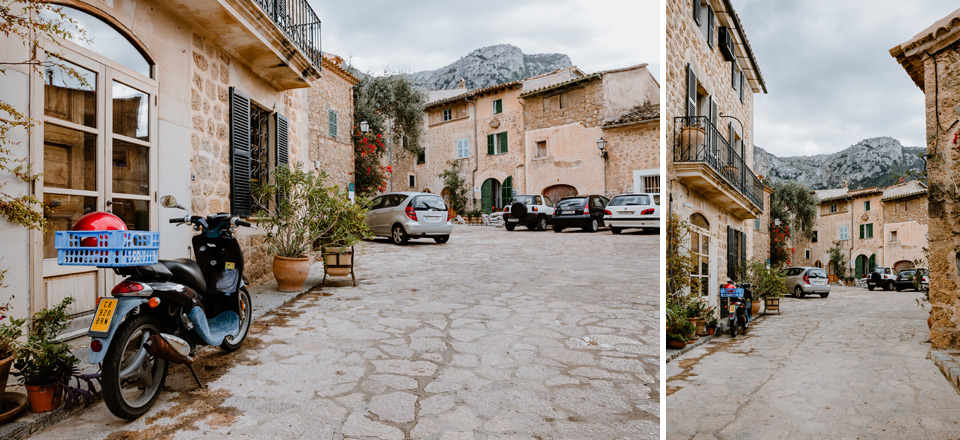 At the top of the village there is a tiny cemetery and a chapel. Right next to it stands a church that more resembles a castle, especially since we can see a cannon under it.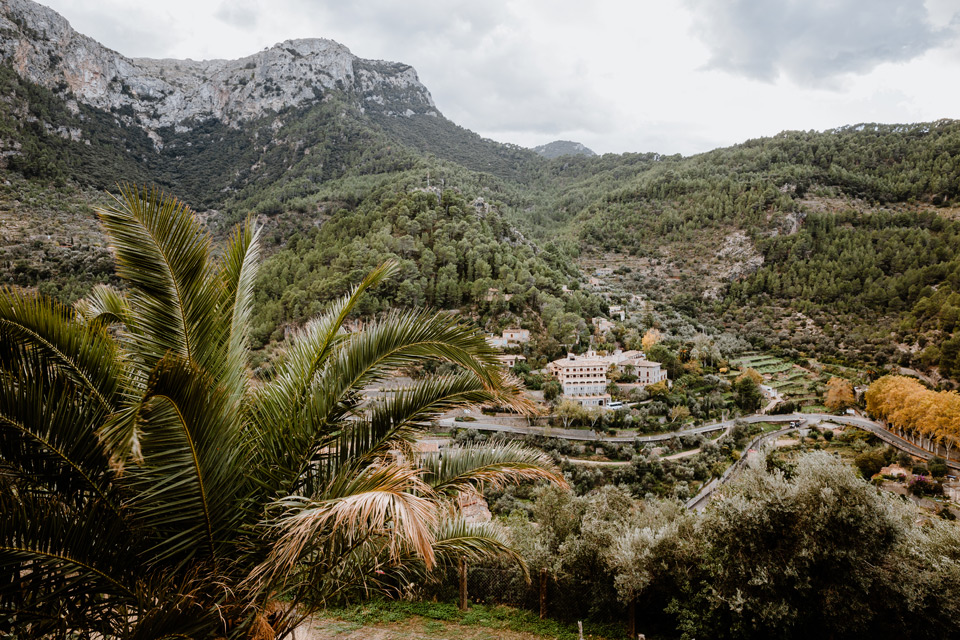 Of course, cats cannot be missing here. There are plenty of them in Mallorca. In turn, I saw almost no dogs at all.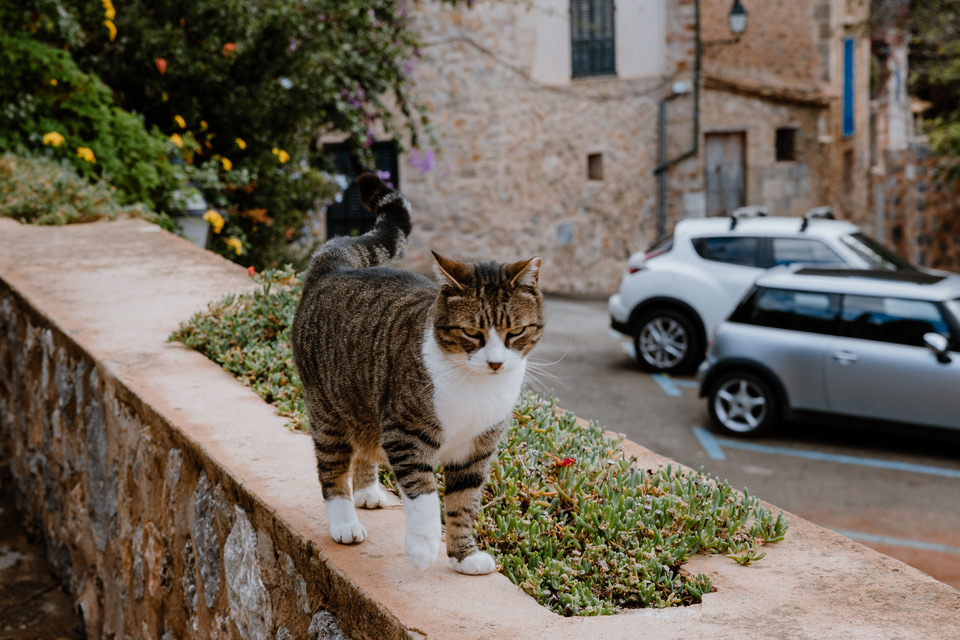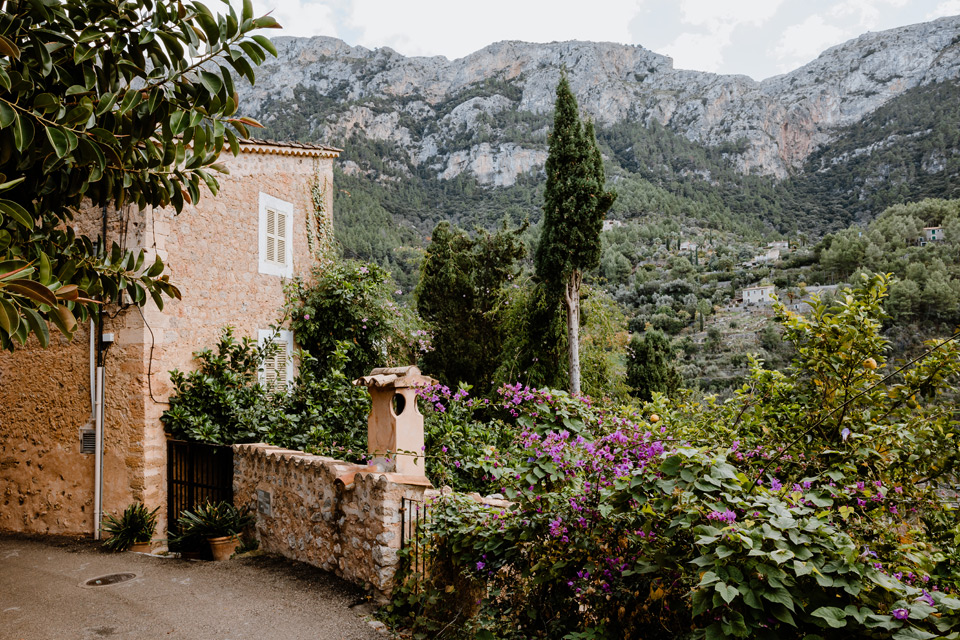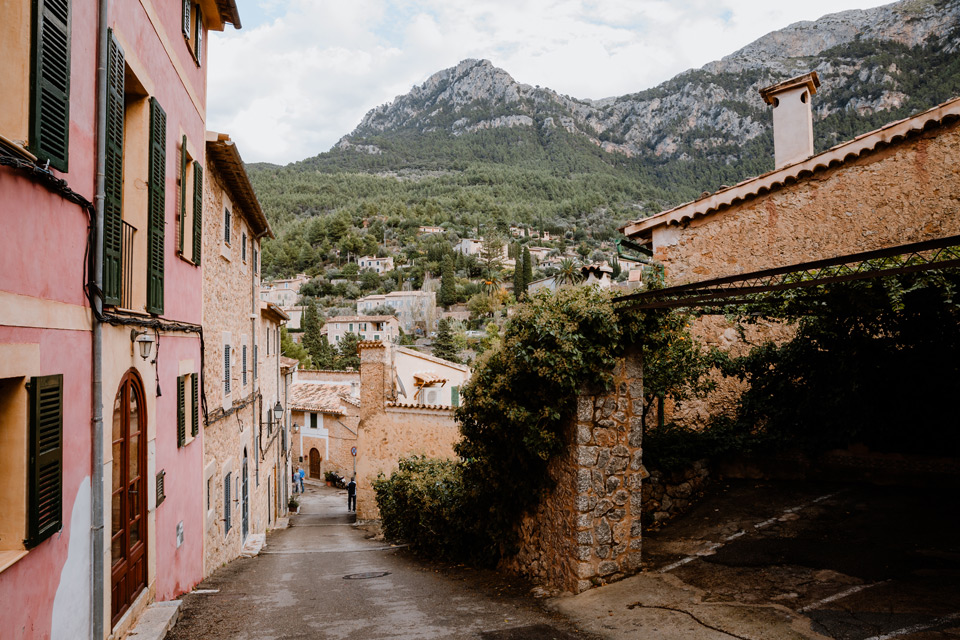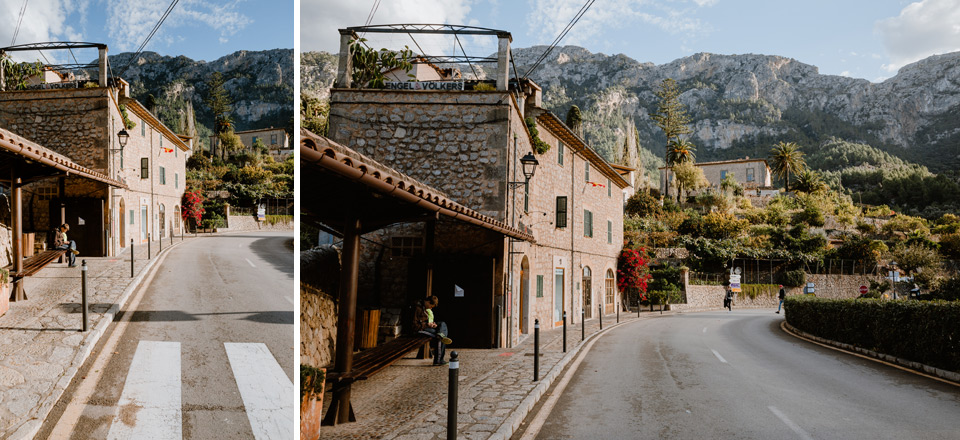 We move on. But before we leave Deia completely, we stop to take photos of the town's panorama.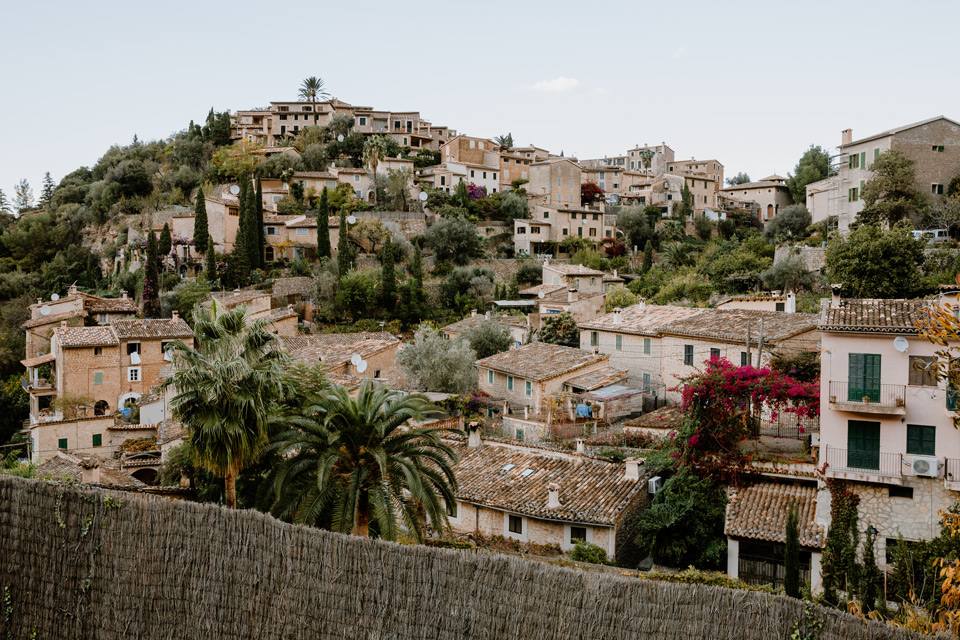 Valdemossa- the most beautiful town of Mallorca?
The time has come for the last point of today's trip. There is Valdemossa. Although the first impression is average and the shots are not good, it will be beautiful later.
We can already see the church from the parking lot and we head towards it.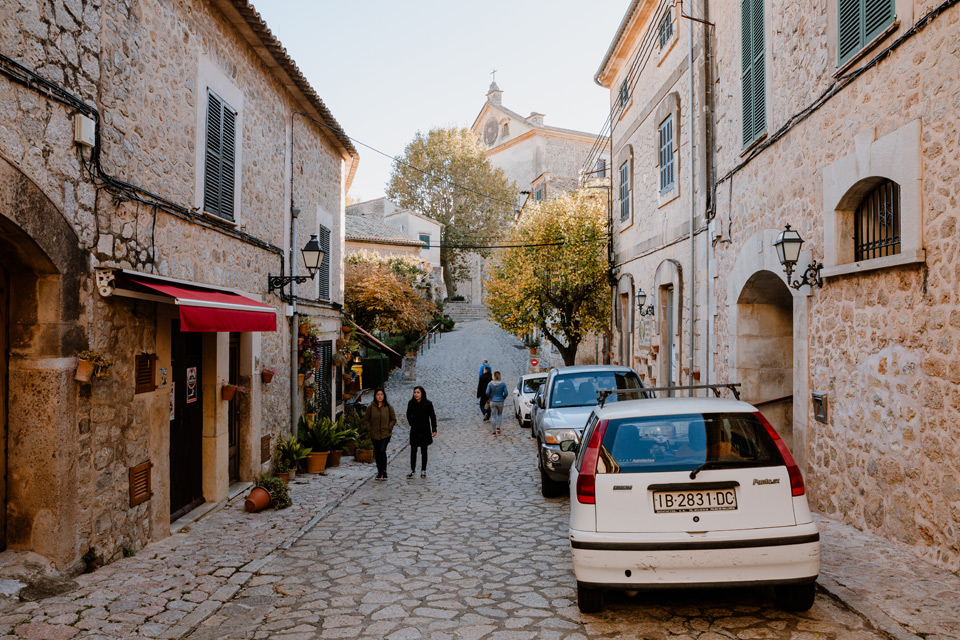 Cartuja de Valldemosa appears before us. Actually it's not a church but a monastery. It is famous due to the fact that the writer George Sand and composer Frederic Chopin chose him as the seat. I have no idea why, but I missed the image of Chopin in the city.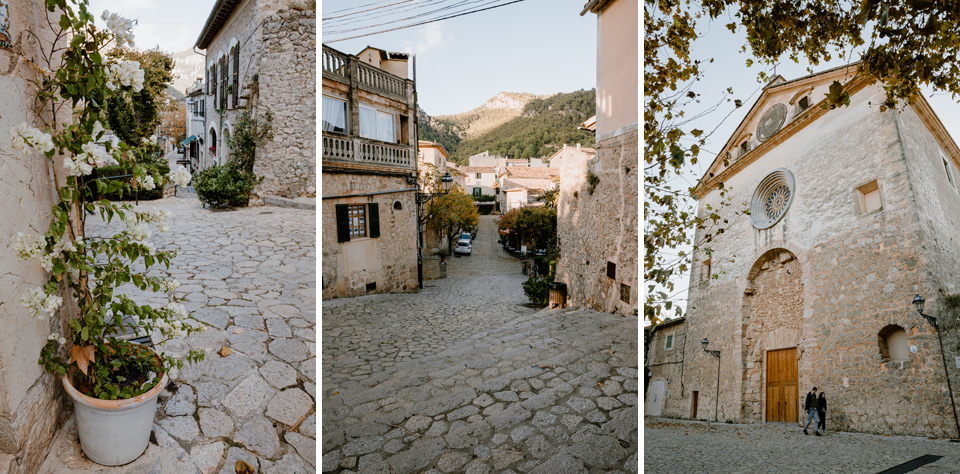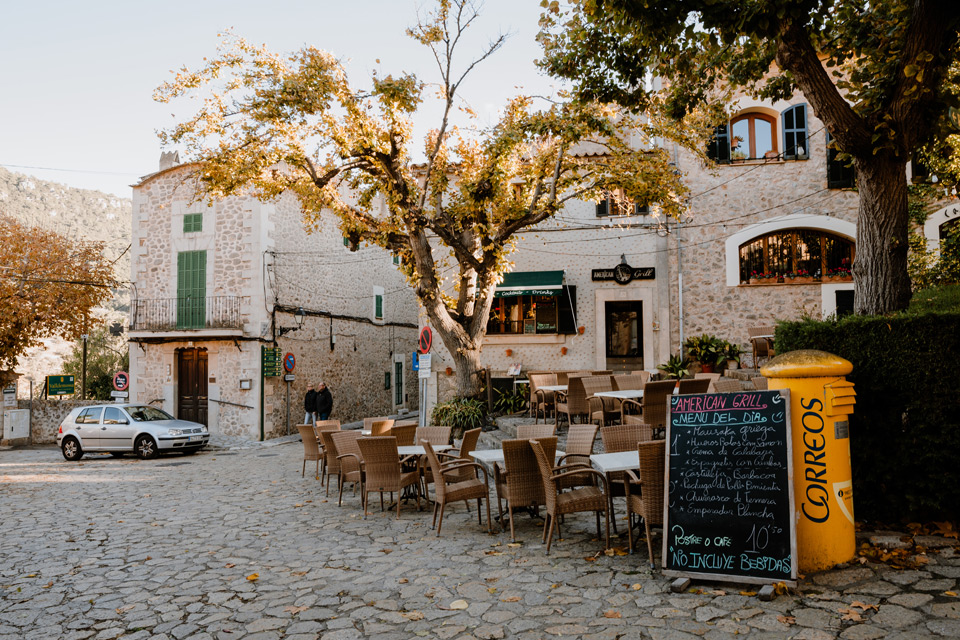 Here's a photo of the monastery from the front. And again kittens.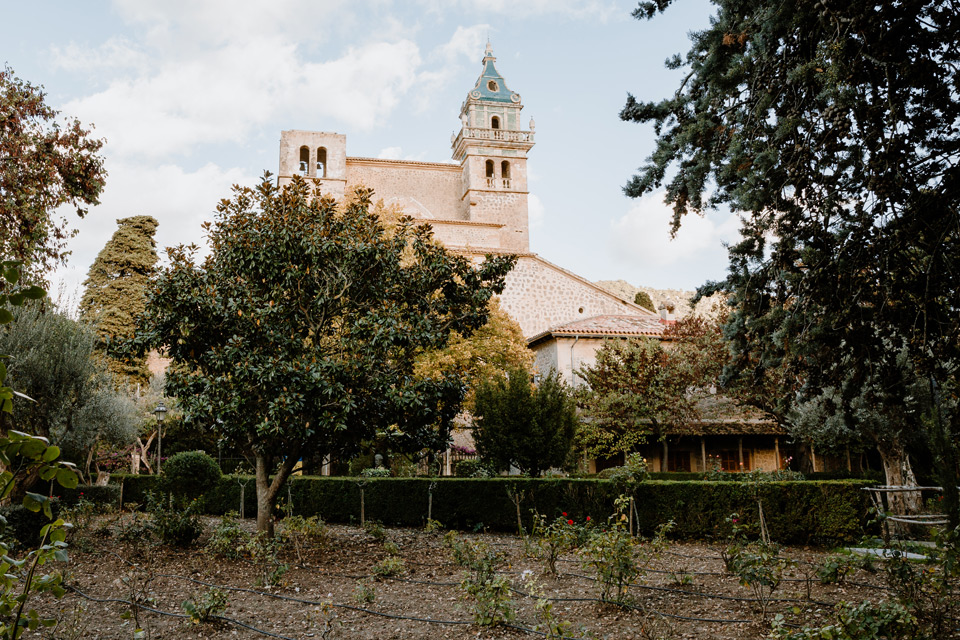 I make photos of the church surroundings.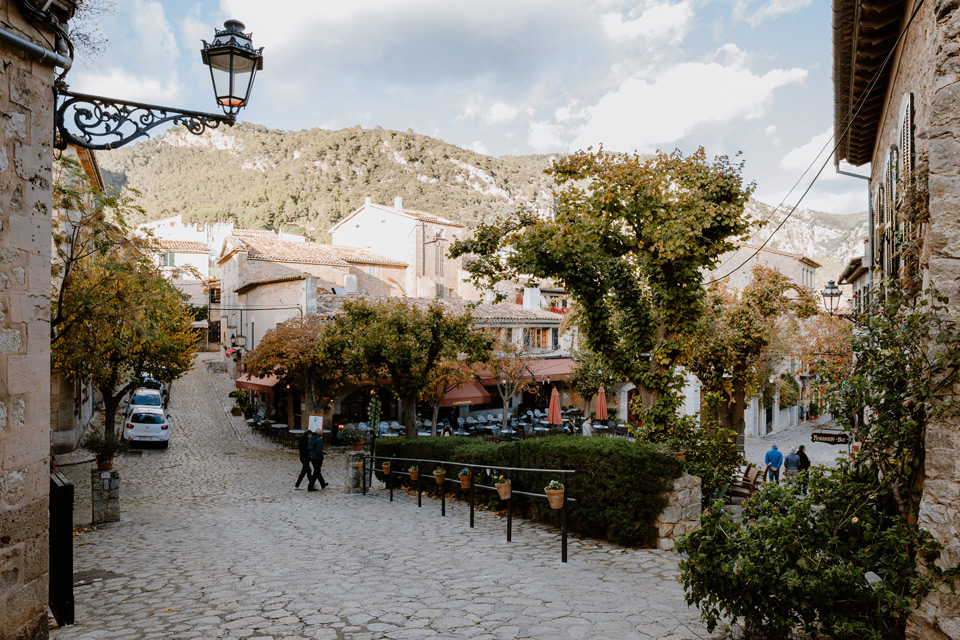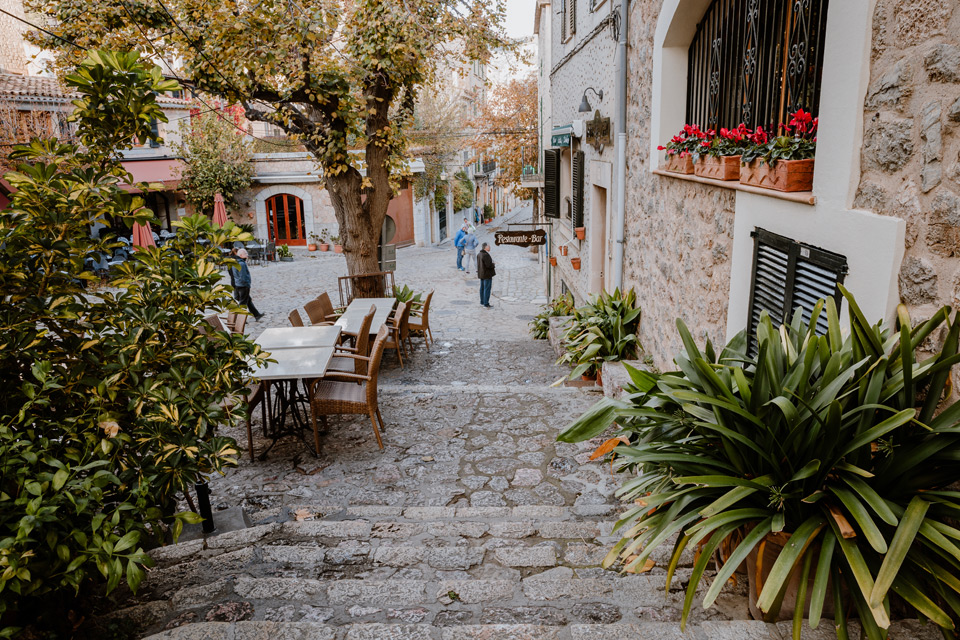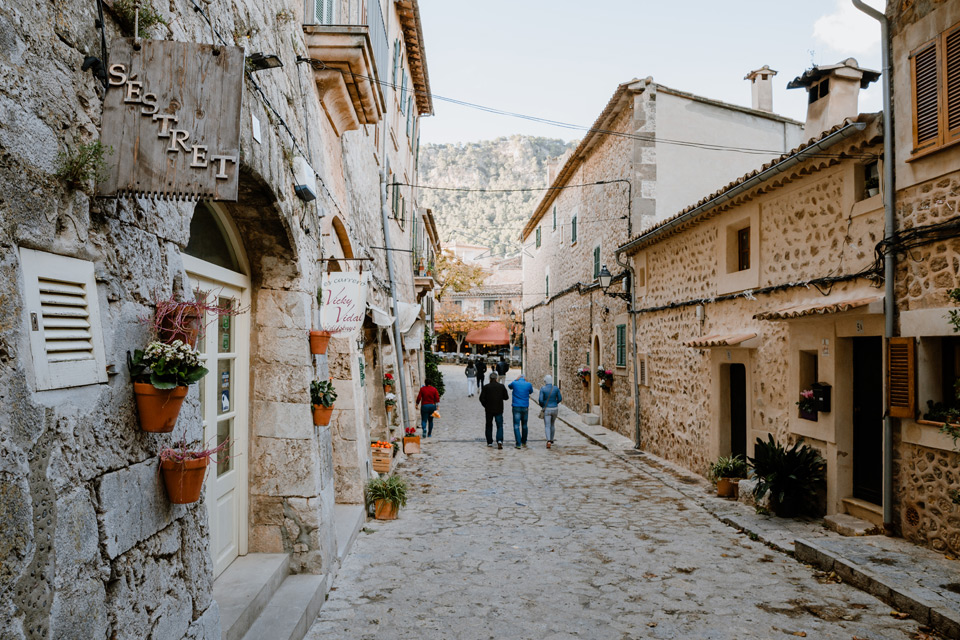 We move on without any specific destination. We just walk and discover new nooks and crannies. Then we reach the viewpoint from where the second part of Valdemossa emerges. We'll go there in a moment.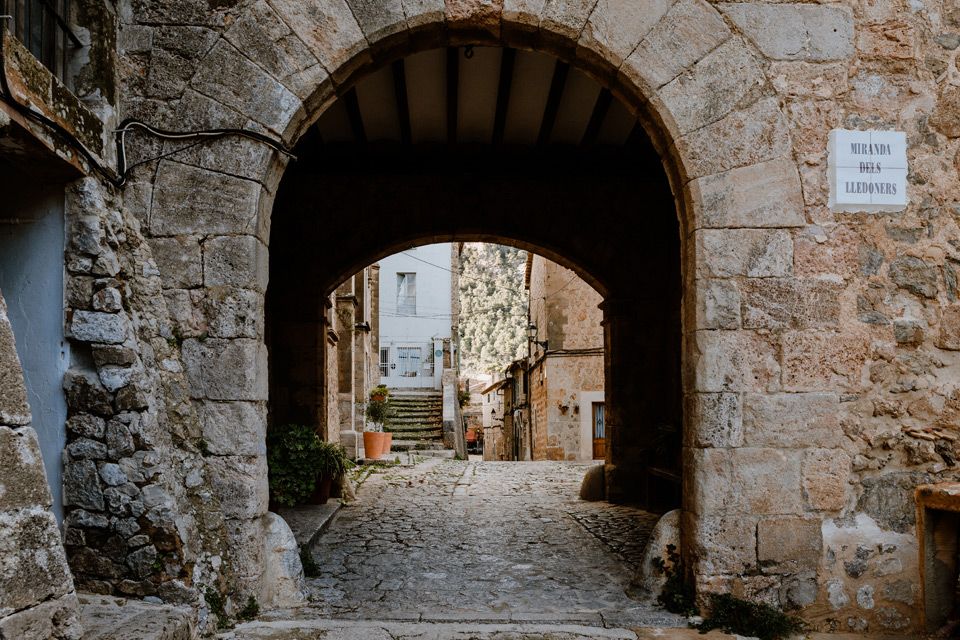 As for those previously mentioned medium shoots… Just go a little deeper into the streets and it's getting more interesting.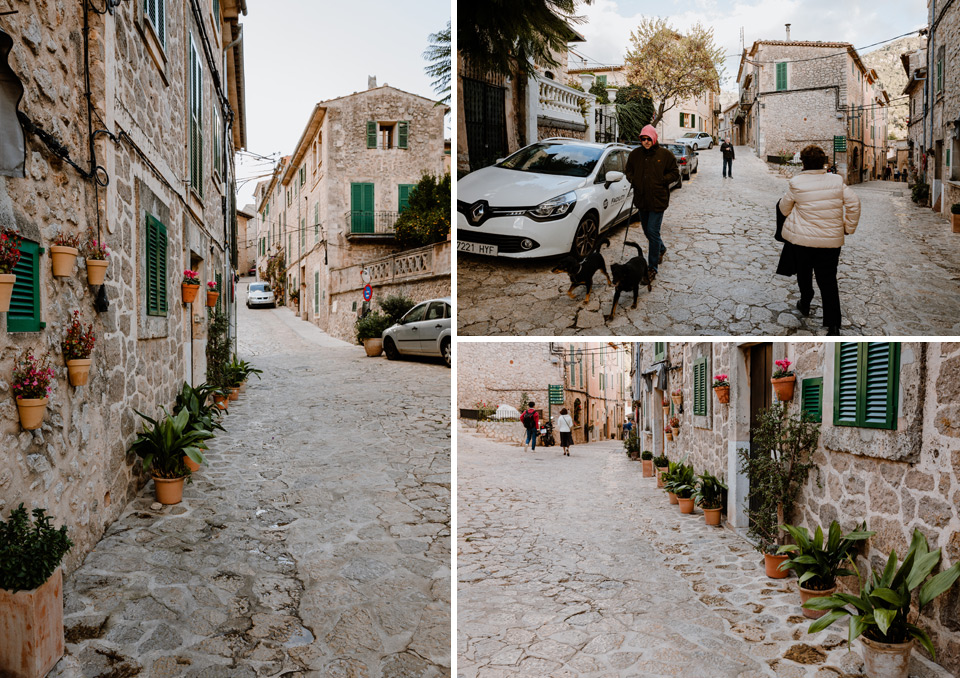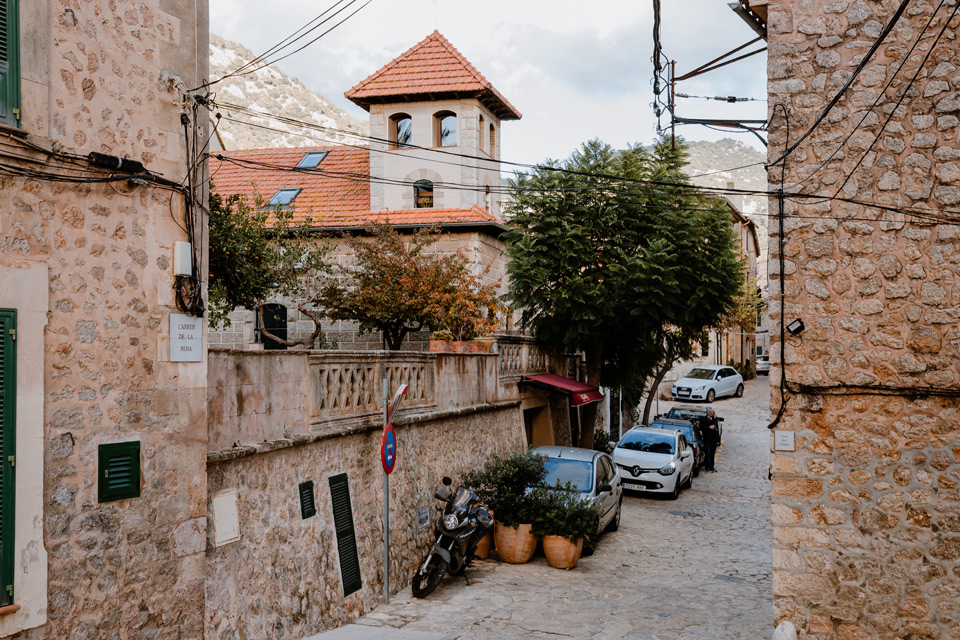 Some other church. Unfortunately, as in Soller, it is under renovation.

But we don't end the stroll too soon… Because the deeper, the more beautiful. Look at these climatic streets and this greenery… Magic. Nothing but walk and enjoy the last rays of sunshine of the day.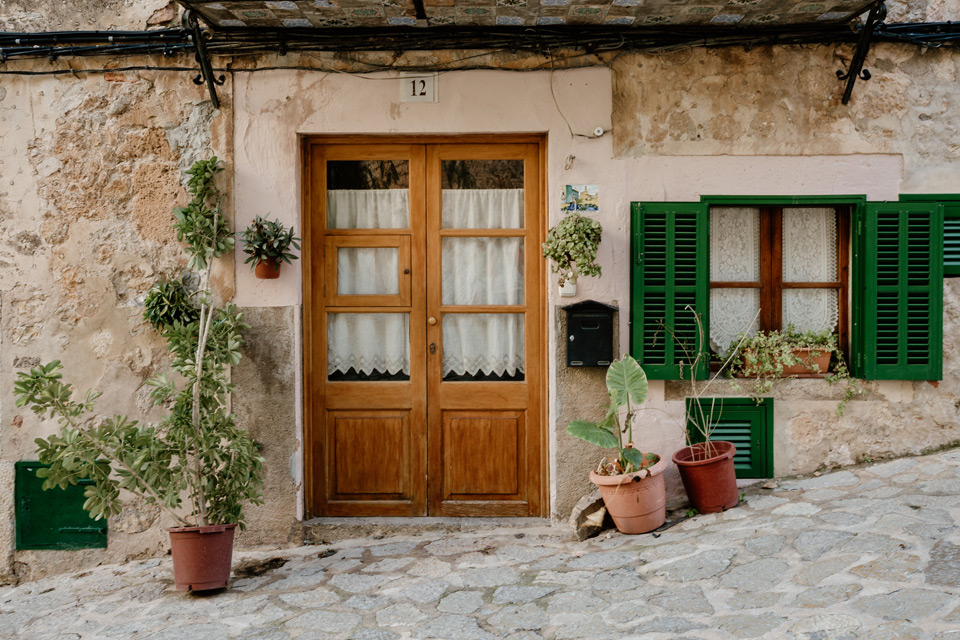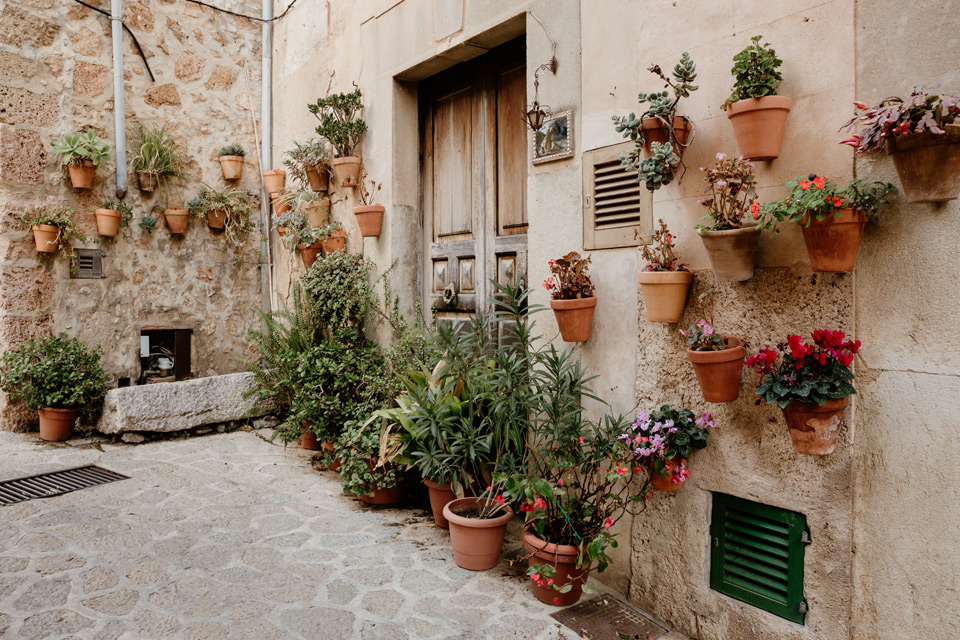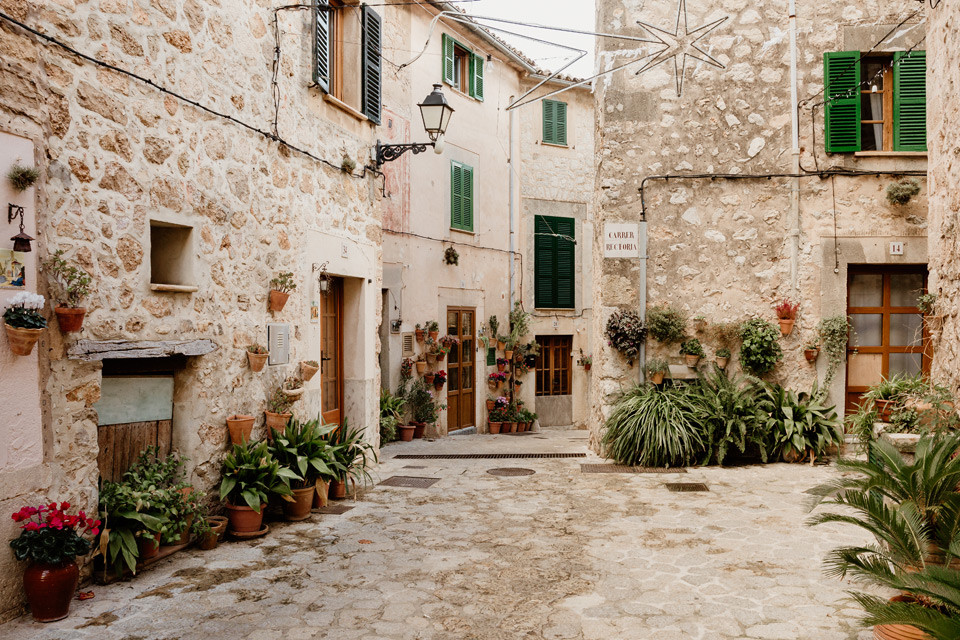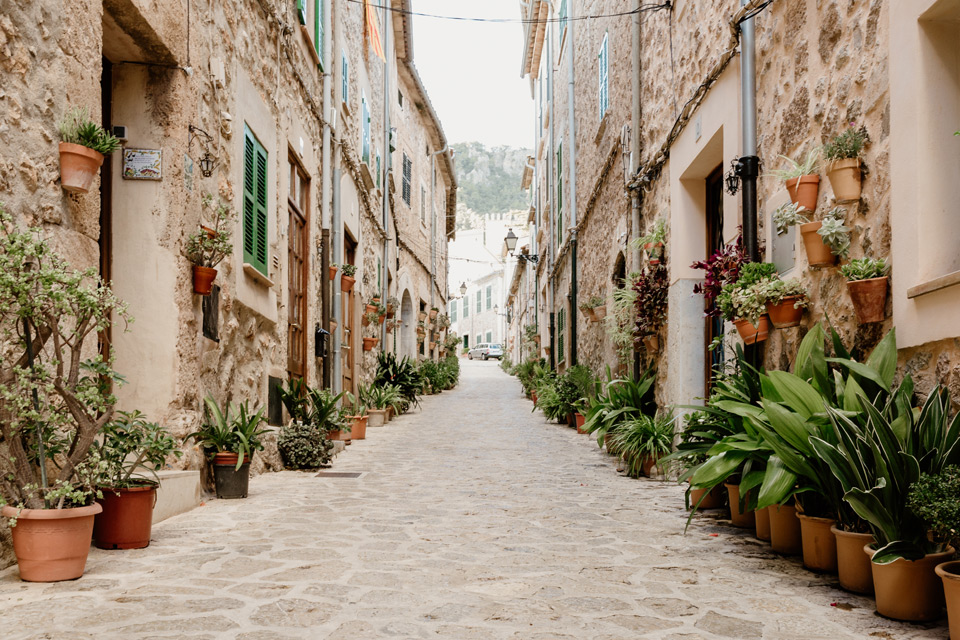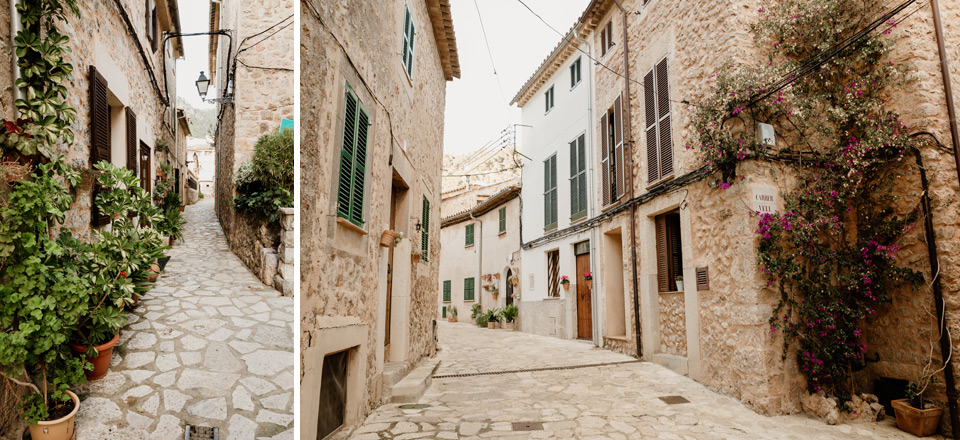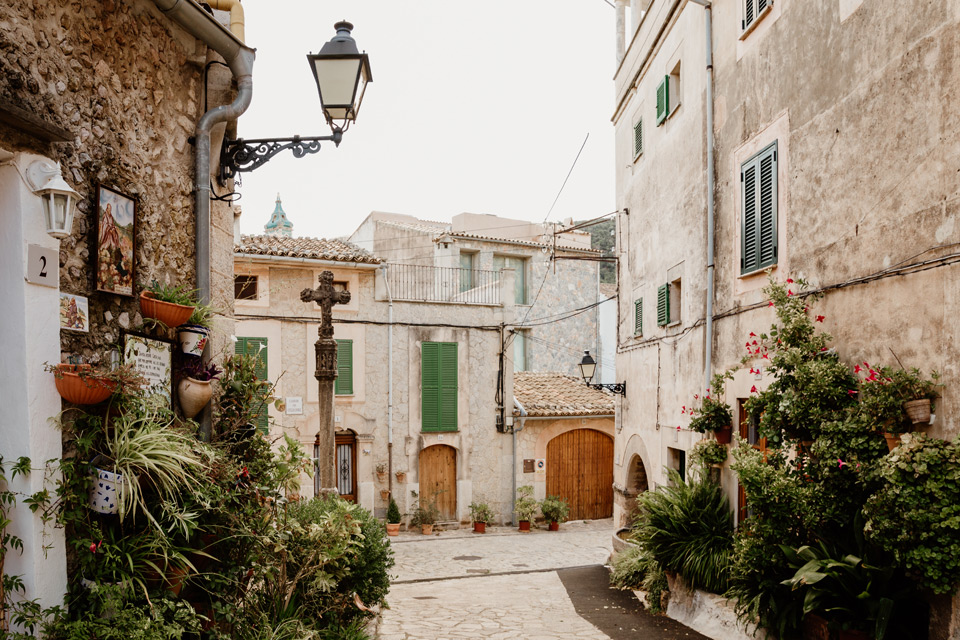 Finally, a photo of Valdemossa from the route. Another panorama to the collection. We reach Palma de Mallorca when it's already dark. The next day the weather will improve slightly and we will finally see some azure.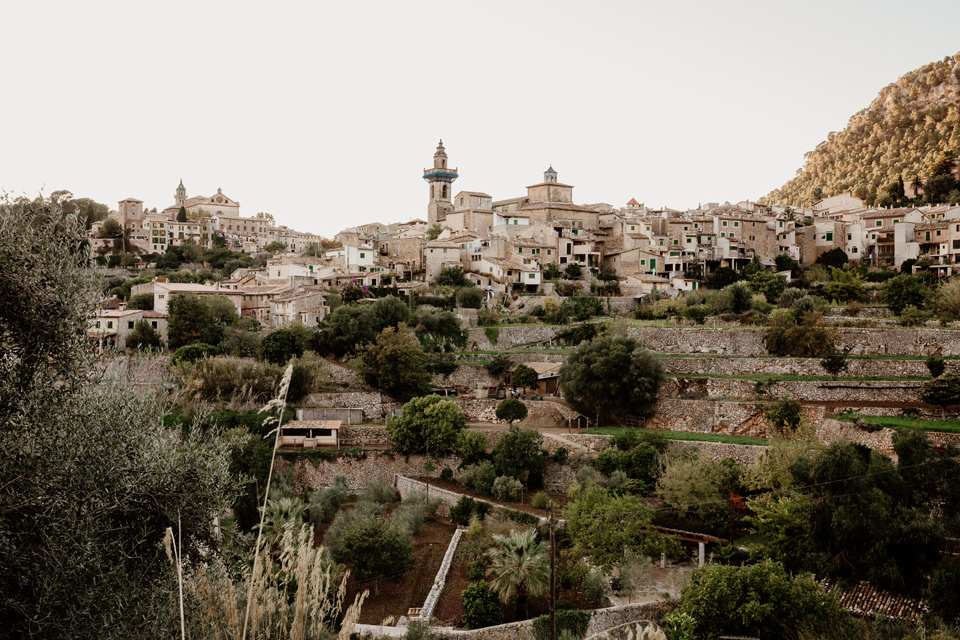 Practical information:
You don't have to worry about parking lots. You can easily find them in every town. I searched for them using google maps. At least one showed up after each search. Often at the entrance to the town there are also signs leading to parking lots. In most towns, they are unfortunately paid around 1-2 euros per hour.

Distances we have traveled today:

Palma de Mallorca (parking lot) – Soller 26.5 km
Soller – Port de Soller 6.5 km
Port de Soller – Deia 14 km
Deia – Valdemossa 10.5 km
Valdemossa – Palma de Mallorca (parking lot) 16 km
As you can see the routes were not very long, so in one day you can easily see all four cities.
Thank you for reading the entry!
If you think it is interesting, we would be pleased if you leave a mark in the comment.
You will find more posts from Mallorca here:
There are direct links to the next and previous episodes below.
All our travels: Travels
We also invite you to our Instagram and Facebook fanpage, where you can be up to date with all our travels.
See you later! 🙂