I have heard many opinions that Milan is not worth visiting. And maybe I would agree with that, if not for one thing that delighted me here. And that's why, even for this one attraction, you must visit this city.
By train to Milan
We buy tickets to Milan at the Bergamo station, in the kiosk on the left from the entrance. Price is 5.5 euros one way. We get on the train. After a moment, Wojtek reminds us of one thing – train tickets in Italy must be perforated in checking machine! We run quickly from the platform up the stairs, check tickets, turn back and get on the train almost at the last minute. It was close. If we failed we would have to wait for the next train and we would lose an hour in Milan.
After about an hour's drive, we get off at Milano Centrale station. In getting around the city, the Google Maps app on the phone turned out to be indispensable. Armed with such a guide, we set off ahead. It turns out that we will walk 40 minutes to the Duomo di Milano. However, it's worth going on foot and feel the climate of the city. We pass many shop windows, grazed buildings, even a small church.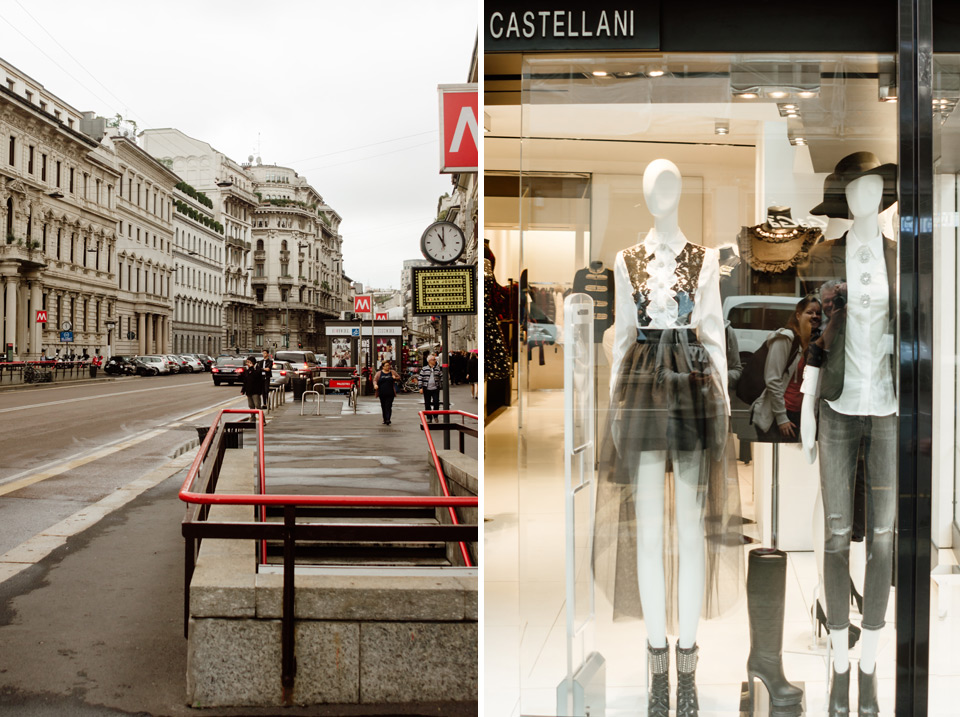 The closer to our destination, the more interesting monuments.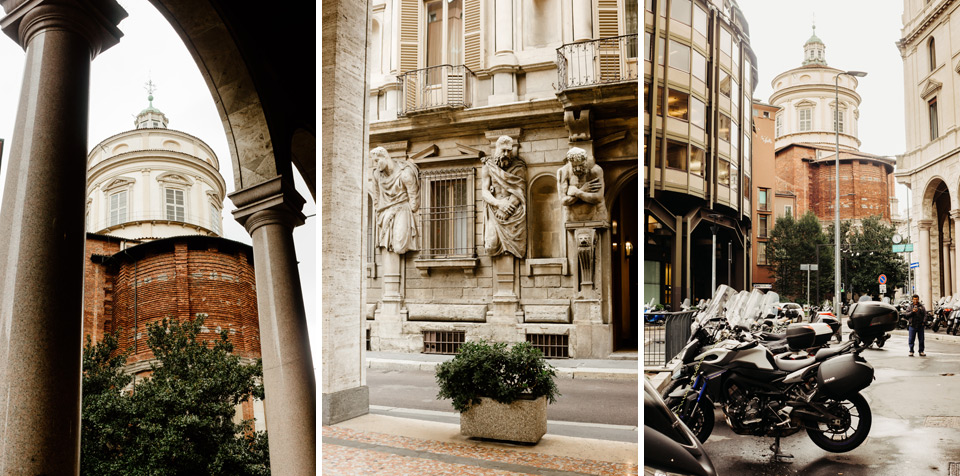 We get to Piazza della Scarpa with the monument of Leonadro da Vinci and Palazzo Marino. From here it's very close to the Duomo di Milano Cathedral.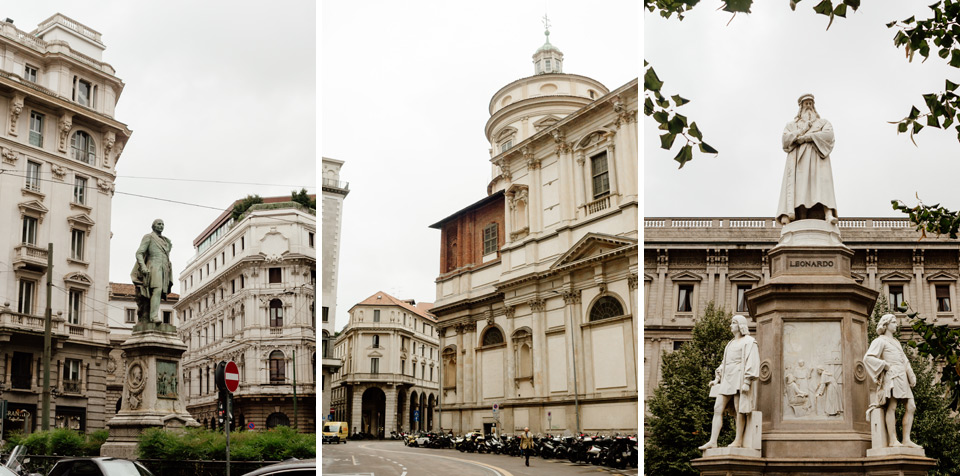 The most beautiful place in Milan – Duomo di Milano Cathedral
I take pictures of the Duomo di Milano cathedral, square, monument and gallery "Galleria Vittorio Emanuele II" – a beautiful building located on the left side of the cathedral, where you can see shops such as Armani and Prada. There are a lot of people in the square, and the queue to the ticket office for entrance tickets to the cathedral is also huge. When we stand over, a girl approaches us and explains in English that a bit further you can also buy the same tickets at the same price, and there is no queue. Thanks to her and Wojtek, who got along with her, we save a lot of time. We buy tickets for 9 euros, for which we can enter the cathedral (2 euros) and on the roof stairs (7 euros).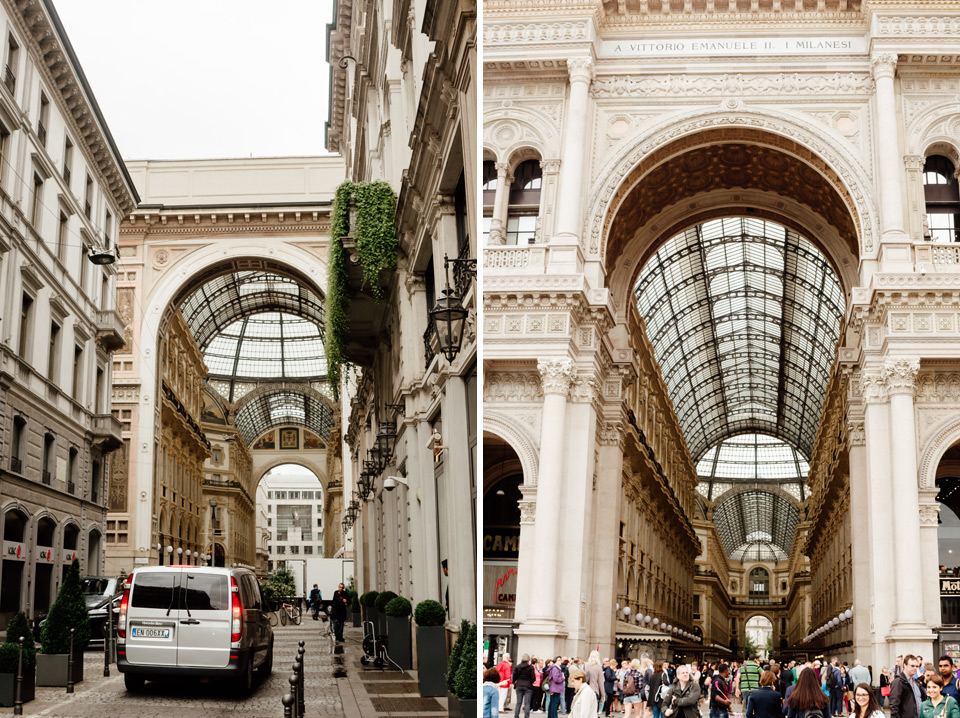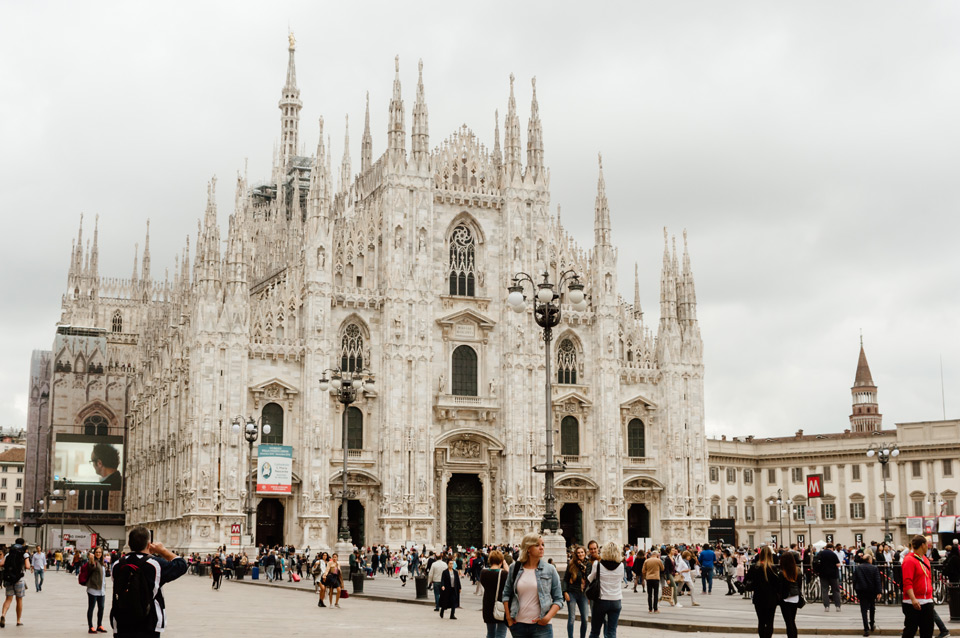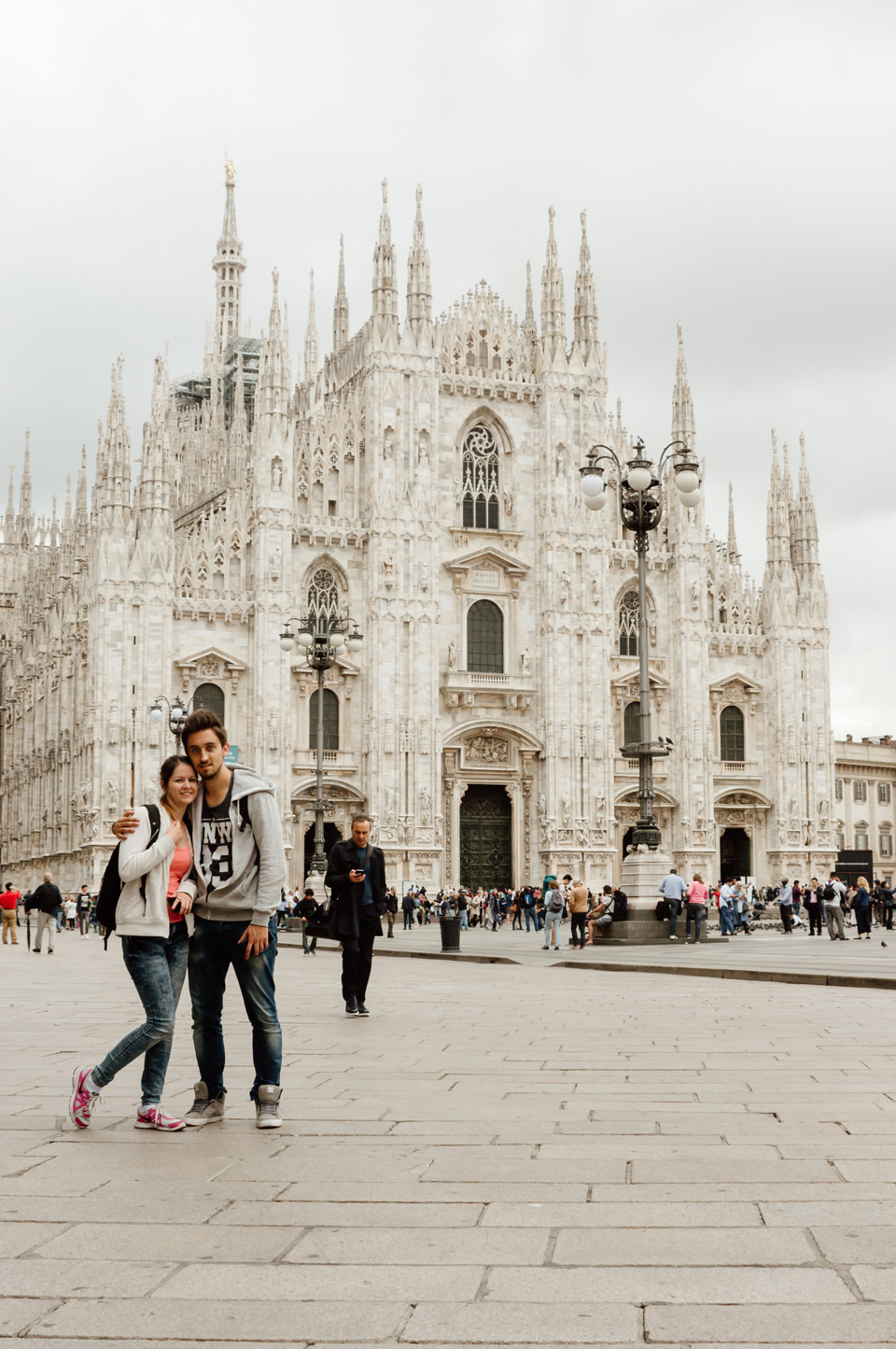 We enter the Duomo di Milano. After visiting the interior of the cathedral, we go up the stairs to the roof. In my opinion, it makes no sense to buy a ticket for the elevator. It's much more expensive, and it's not so high. The interior of the Duomo di Milano cathedral don't impress me (I don't like churches in general), but its roof is probably my favorite place from the whole trip …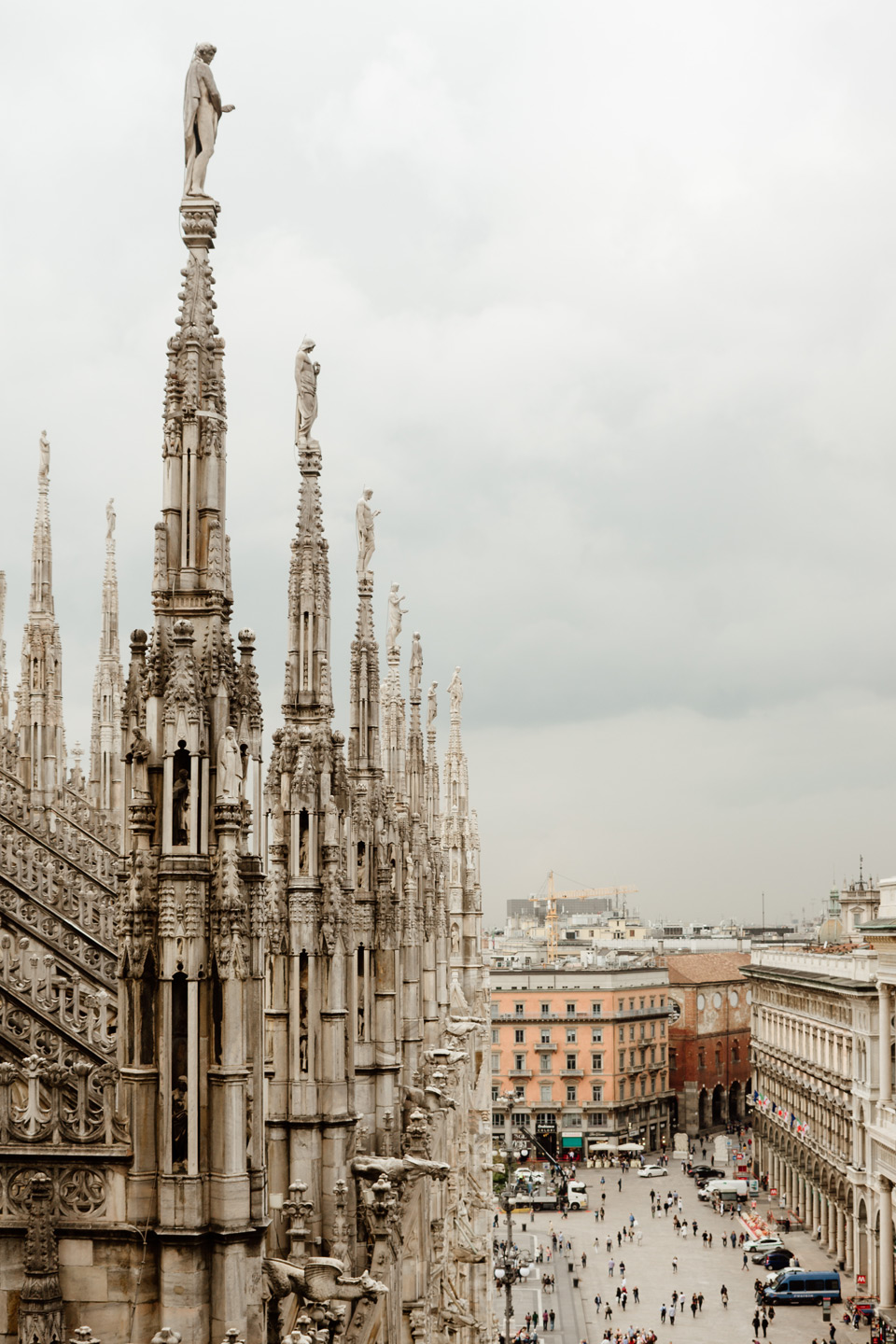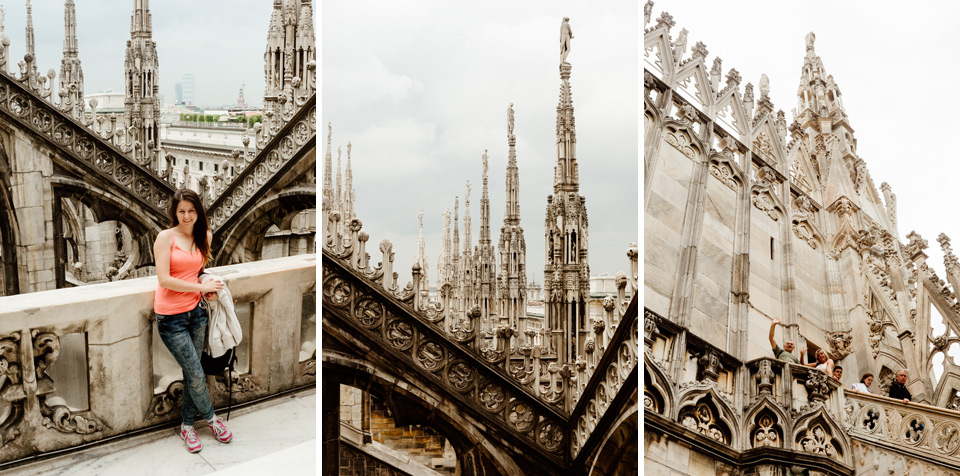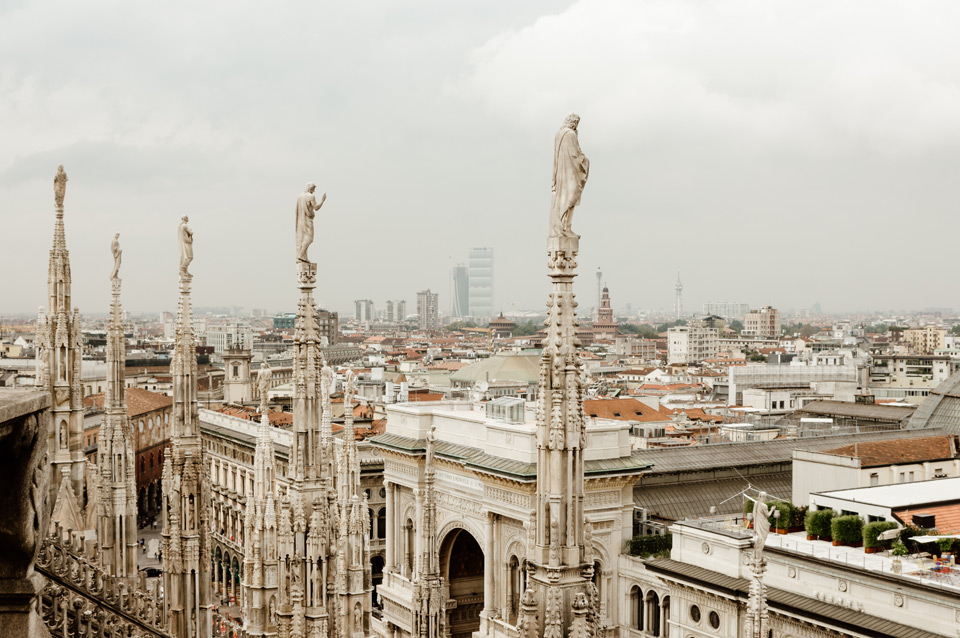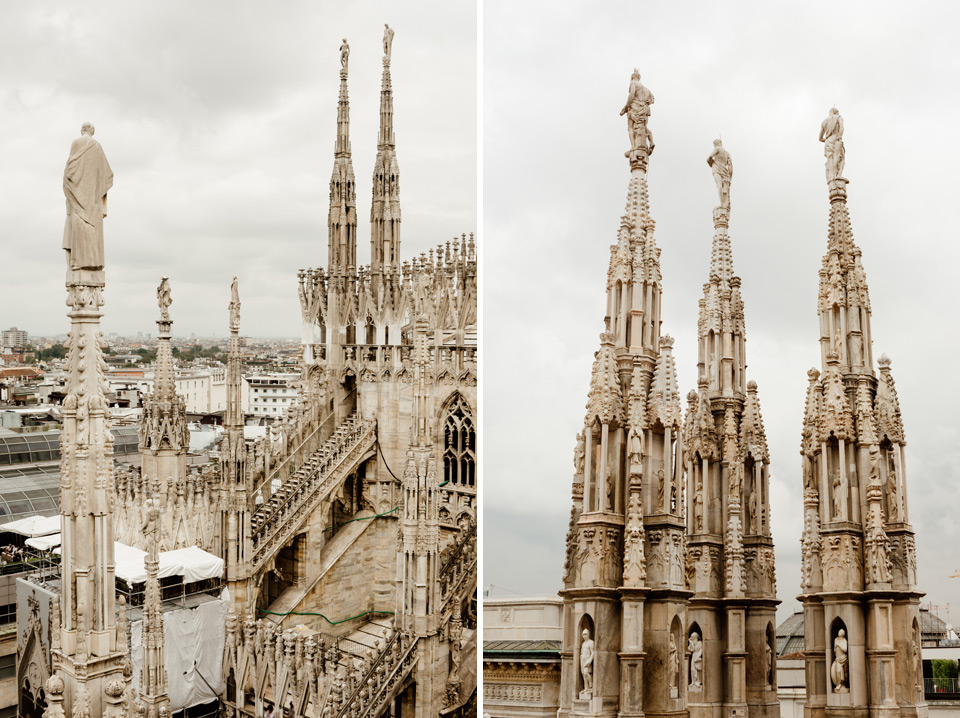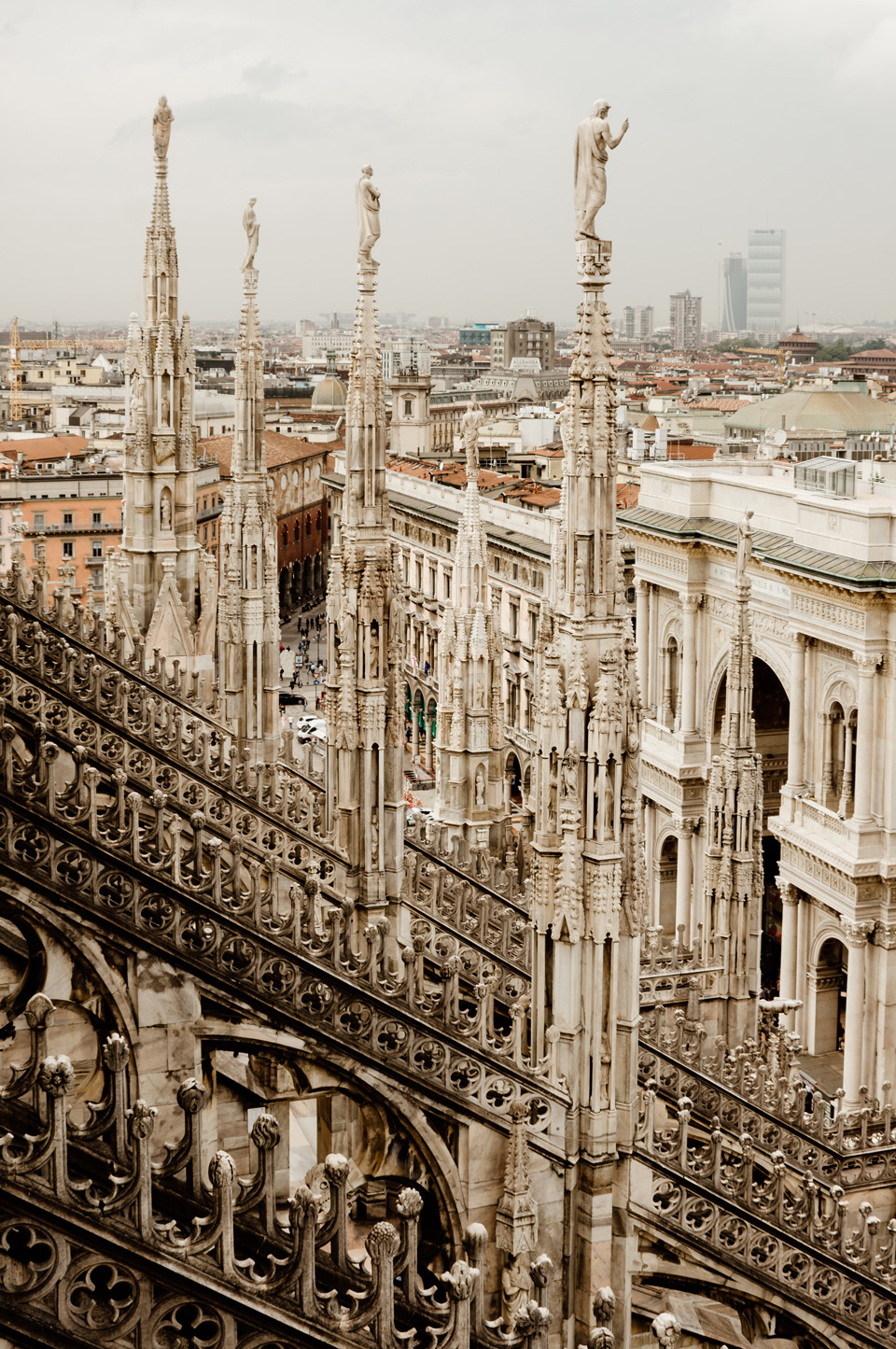 One guard of the cathedral represents his strength. It's a pity that I didn't stand next to and shown my biceps.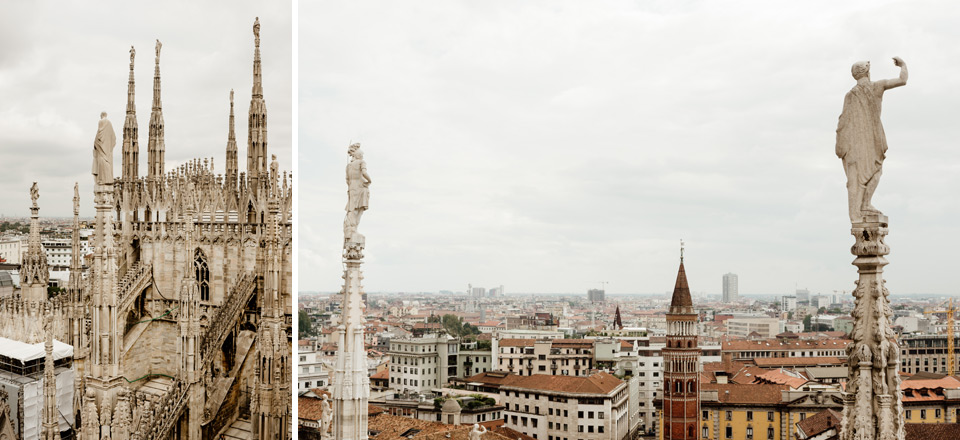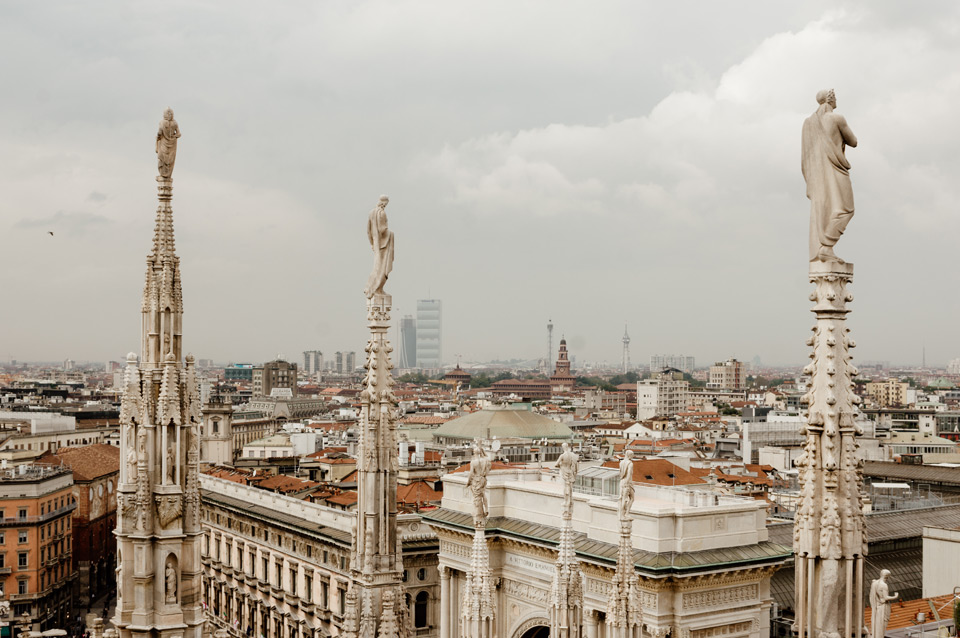 There is also time to pose a bit. Wojtek pretends to be Marcin Tyszka: "You are in the Top Model, give us more!".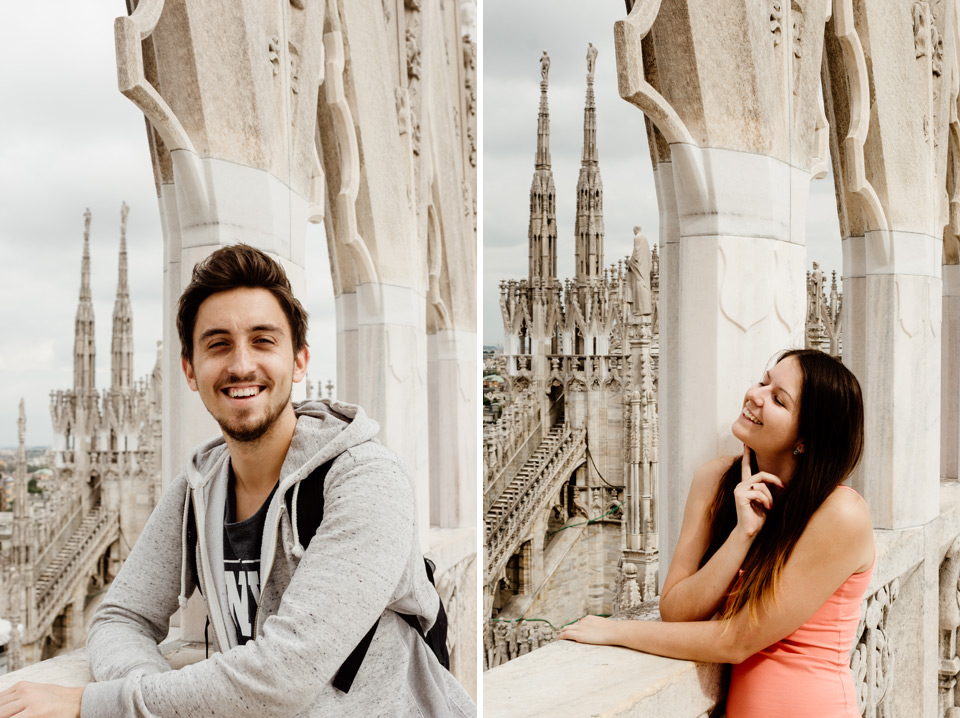 Other interesting attractions of Milan
After some time, we finally leave the roof of the cathedral. We also want to have time for other Milan attractions. We go towards Castello Sforzesco, but earlier we stop at the restaurant for dinner. Pizzas cost from 8 euros, so it's not so bad. However, they are not as good as the one I had the day before in Bergamo.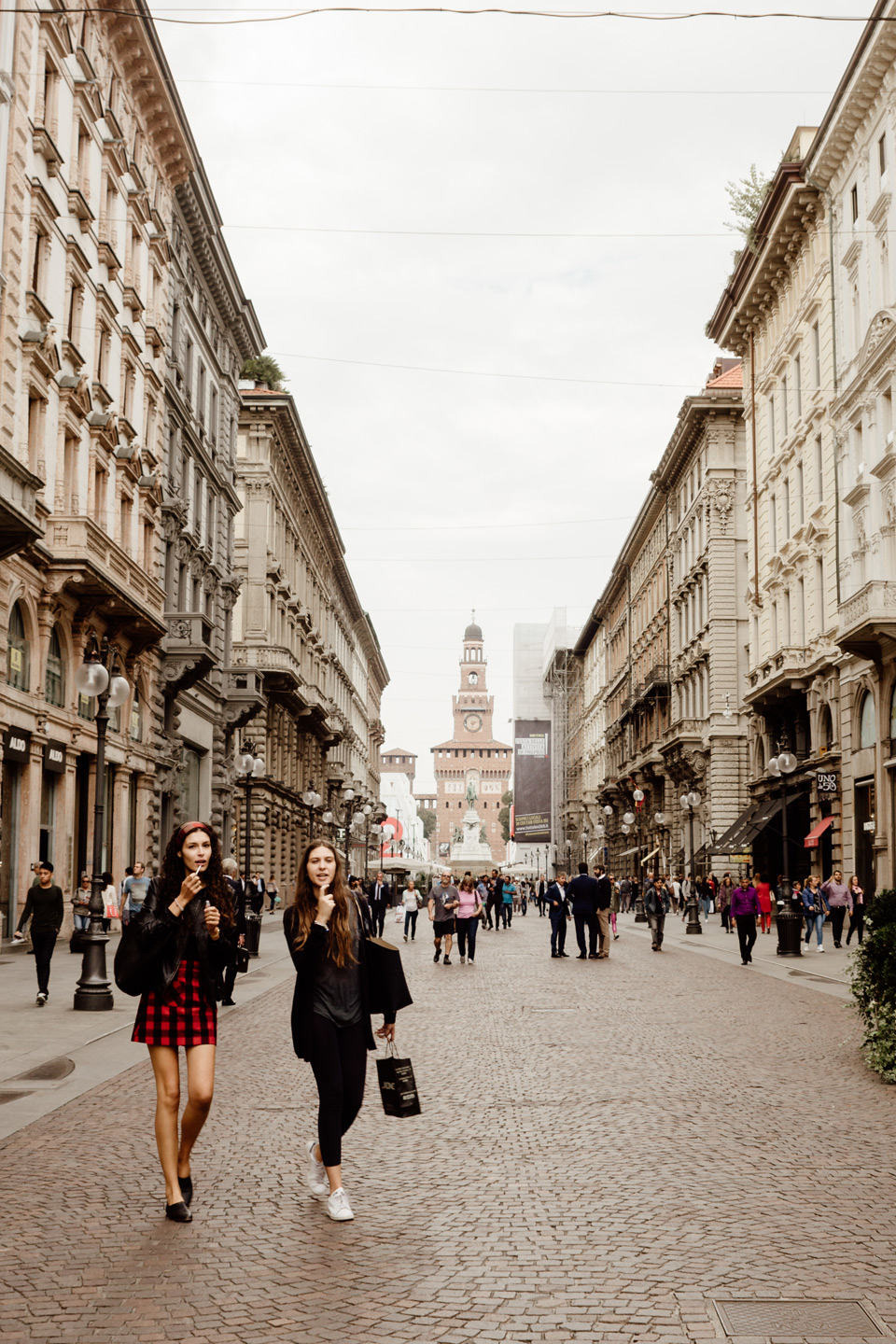 After dinner we go to the castle. There are many black men standing in front of the castle giving everyone "strings of friendship" and want payment for them later. One of them is so intrusive that he puts one on my shoulder … The gentlemen are also trying to sell powerbanks.
The sale of power banks makes more sense, because in 2016 the game "Pokemon Go" was very popular, and in the Sempione park spawned a lot of Charmanders (one of the pokemon) at that time. Me and Wojtek also liked this game then, so we walked around the park with telephones. We tried to catch as many orange creatures as possible, because we didn't find a single one in our Olsztyn. Pokemon GO was very useful during our trip, it was our best guide. Why? I already explained.
On the map, where our character moves during the game, you can see the so-called "pokestops"- places from which various virtual items needed to play fall out. Pokestopes are interesting buildings, sculptures, fountains that exist in reality. Thanks to this, we knew which way to move (rule: towards pokestop to the center), and also what building we are currently passing. Due to our love of pokemon there, pictures in the park were taken by my dad.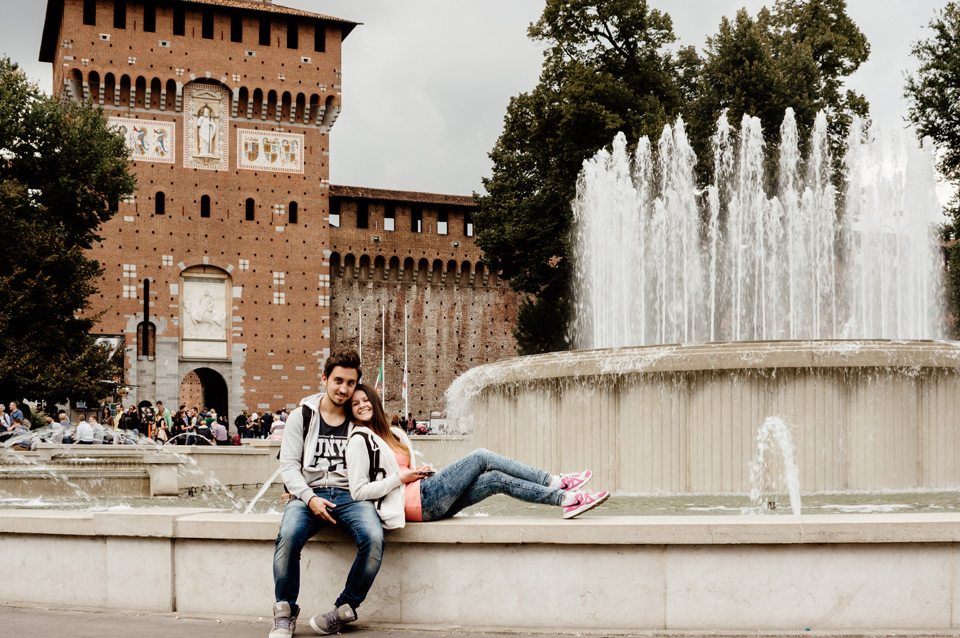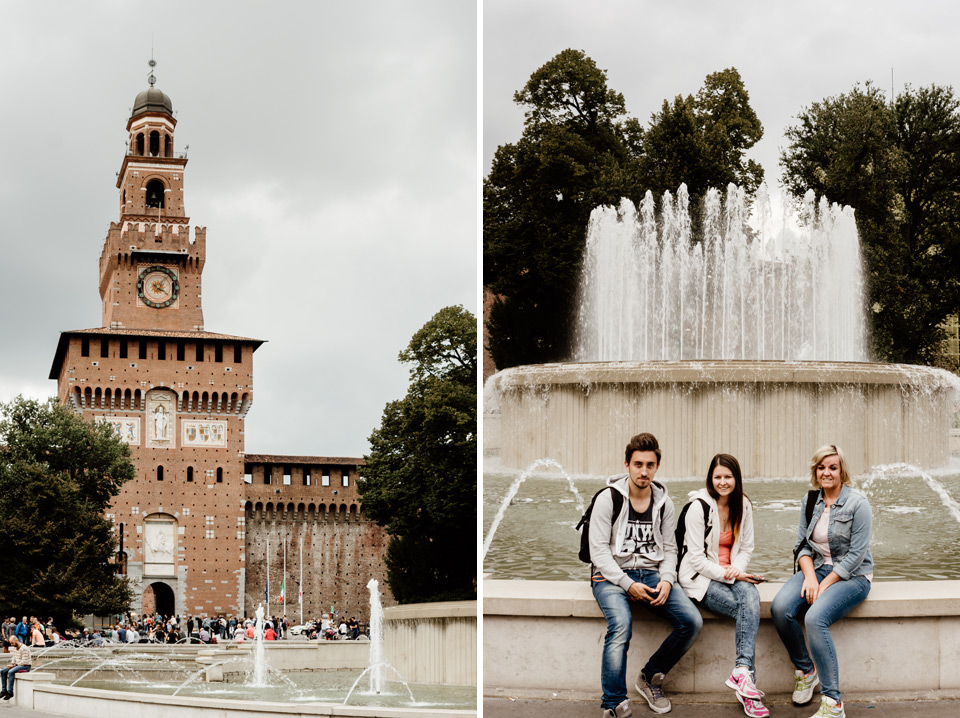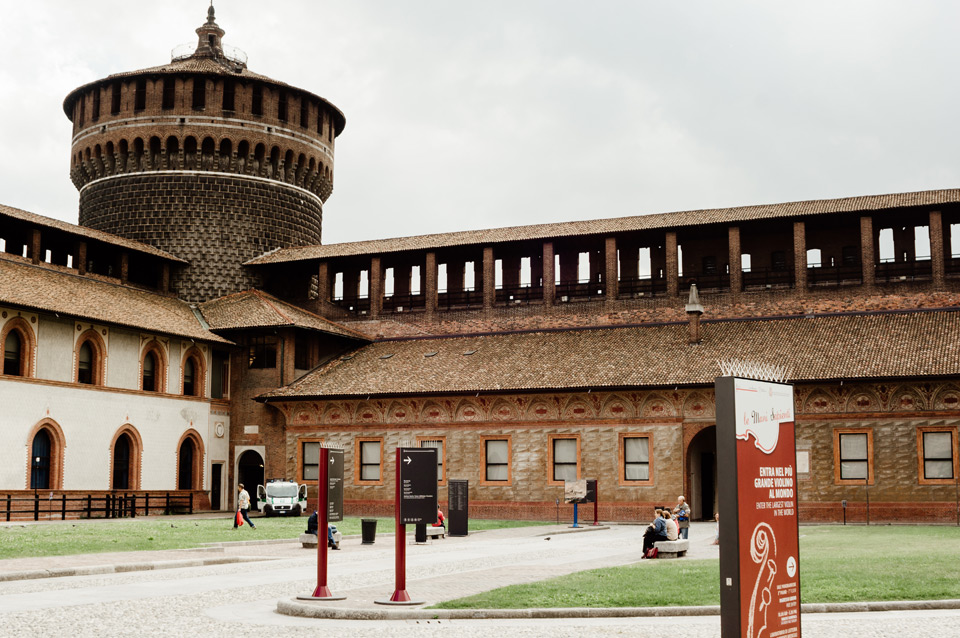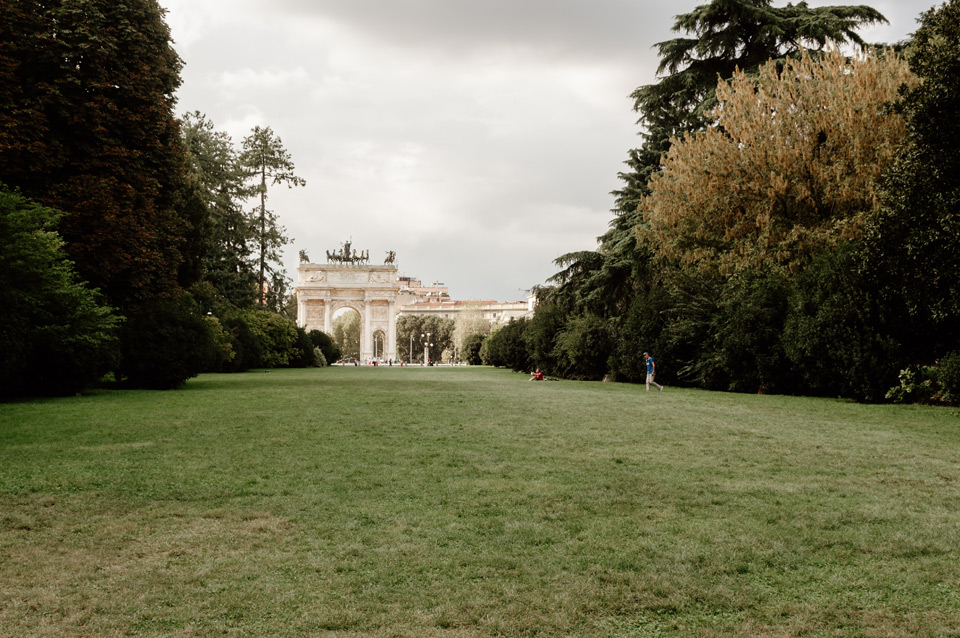 District of Naviglio
The last point we wanted to hook that day was Naviglio. It's a district decorated with canals, called "Venetian". We're going there on foot. From the Sempione park it's about 2.5 km distance. We rest at the thicker branch of the canal (called "Darsena").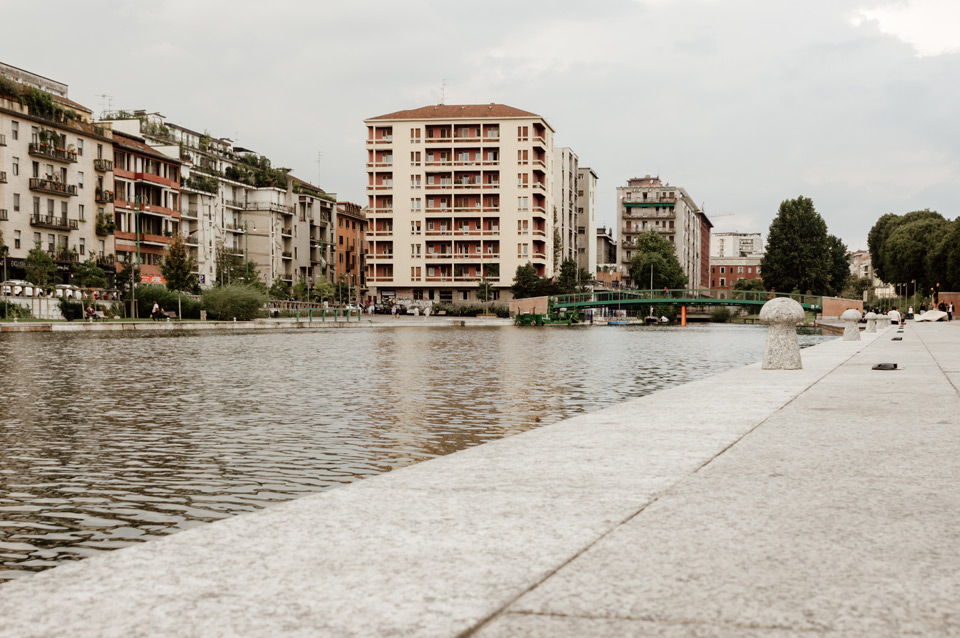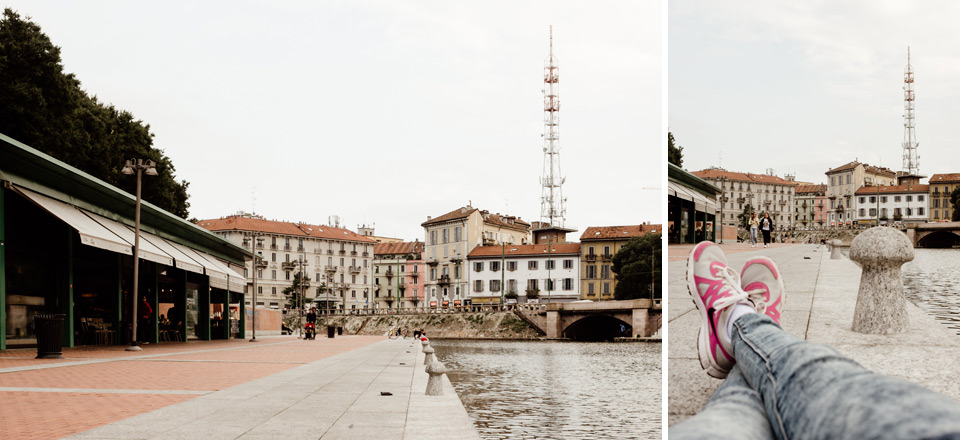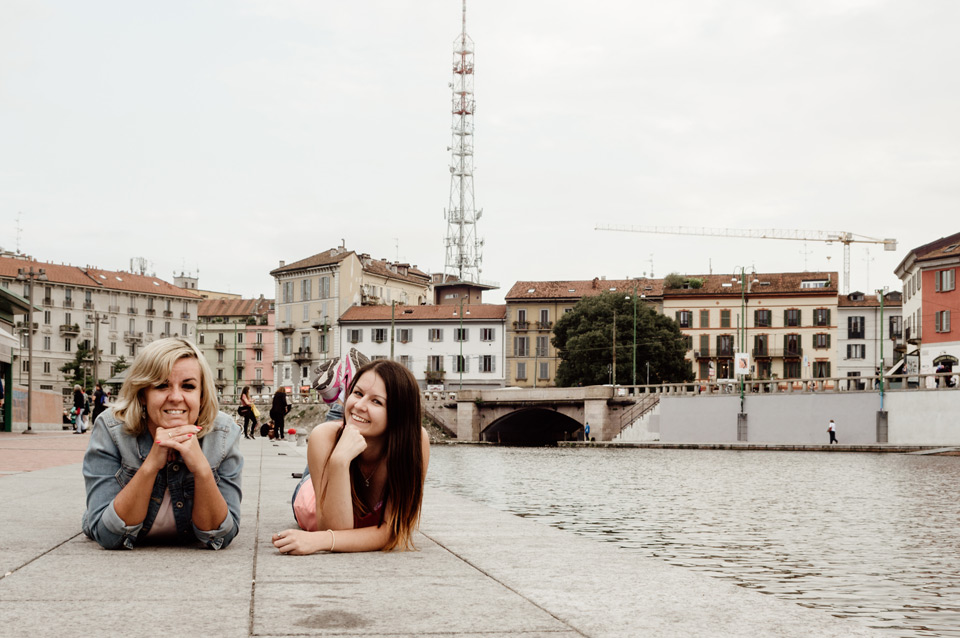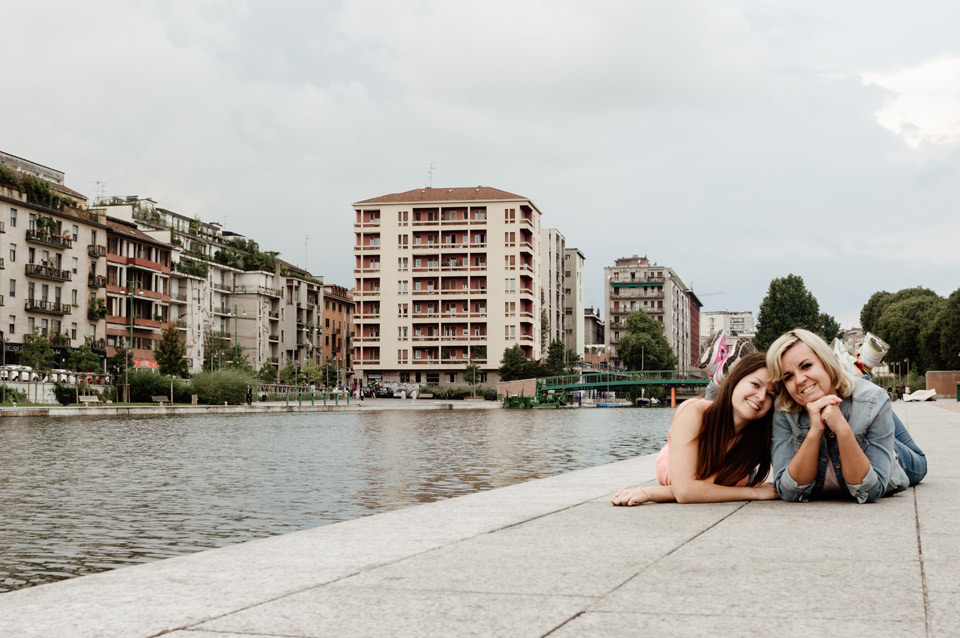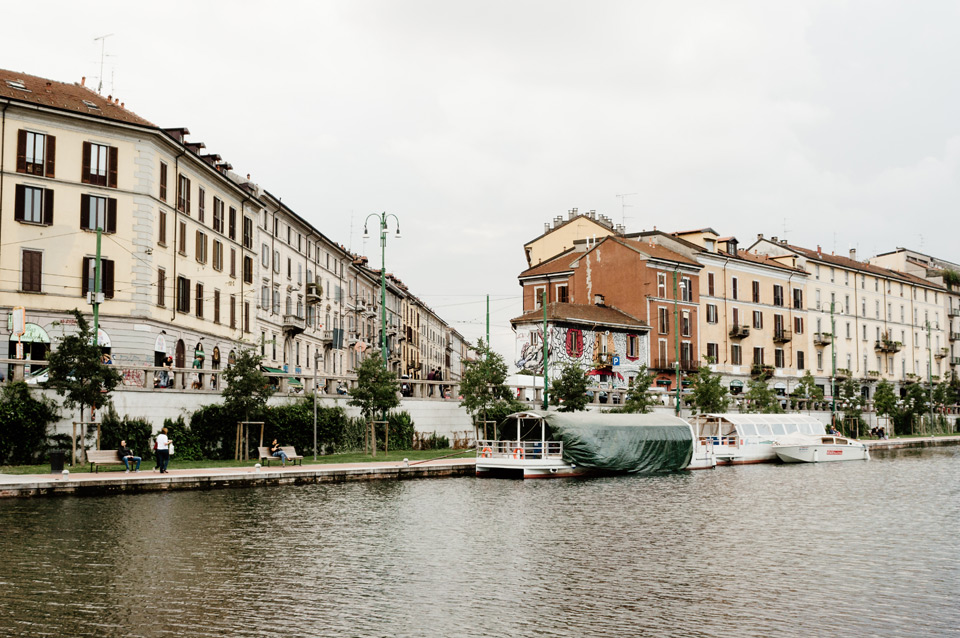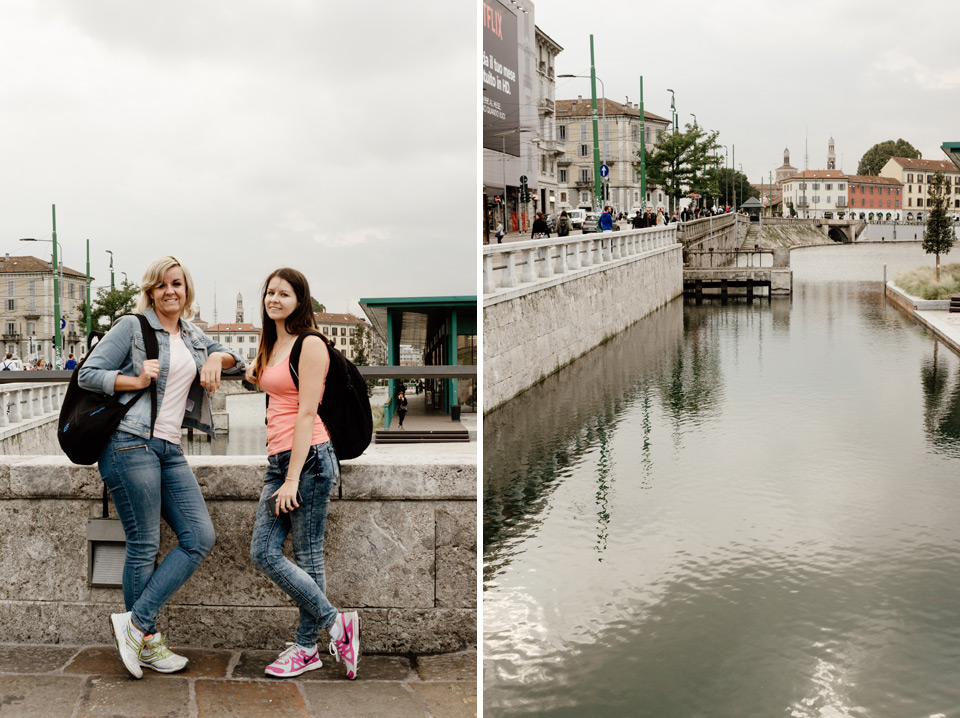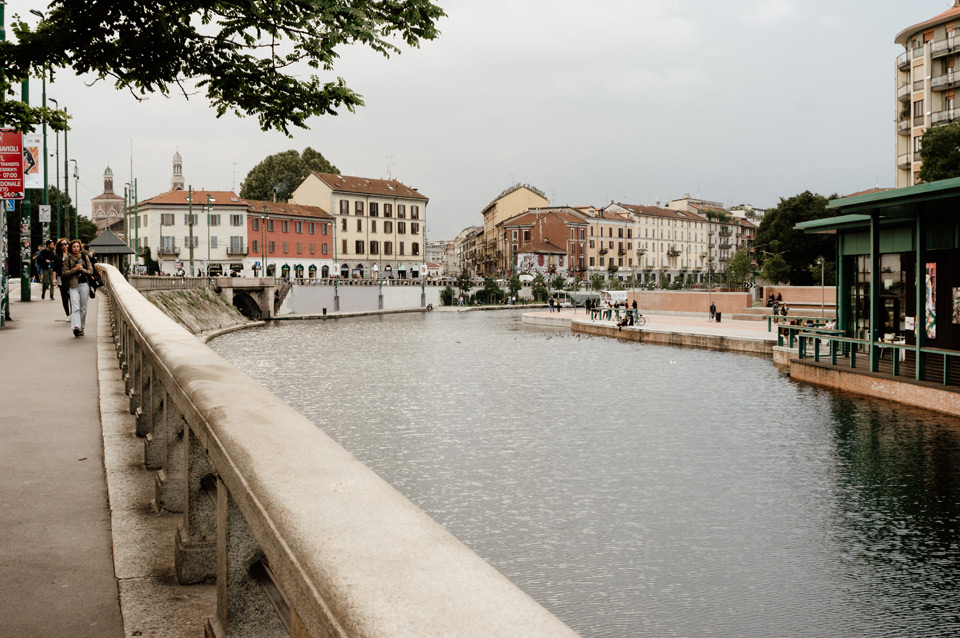 Then we pass the Porta Ticinese gate. Later we leave the other side of the channel. We go a bit along Ripa di Porta Ticinese along a rather narrow branch (on googlemaps signed as Linea Traghetti Gaggiano-Milano). There are many small eateries here that begin to teem with life after a siesta.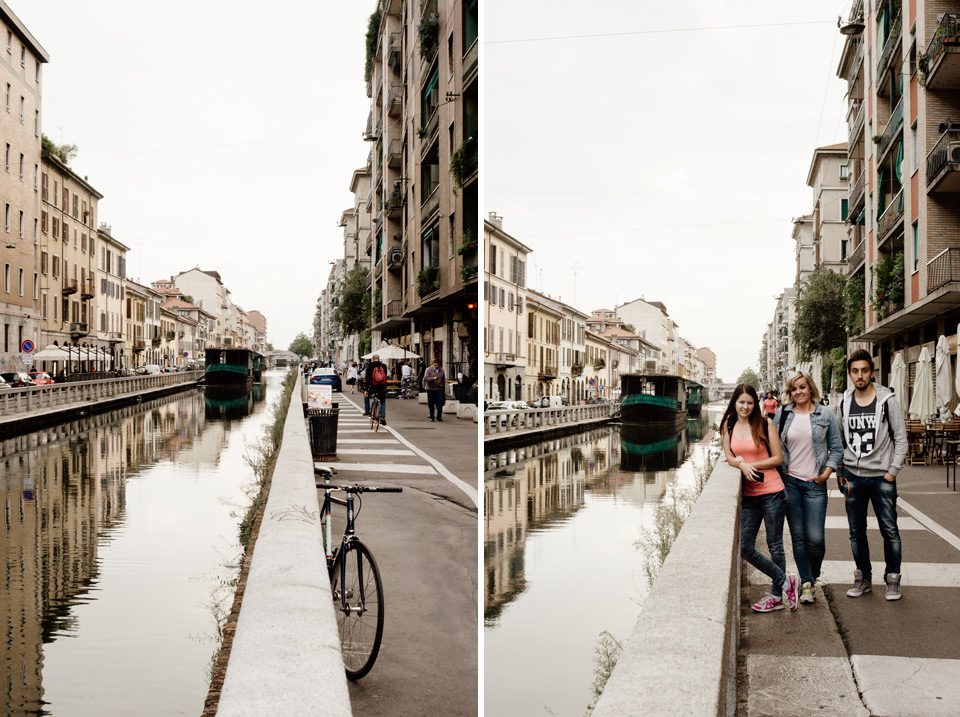 How to get from Milan to Bergamo?
We cross the second of the bridges and head to the P.ta Genova F.s. metro station, from where we take line 2 to the Milan train station. The ticket costs 1.5 euros. We buy it at the machine in front of the gates (you can pay by card and cash). We buy a train ticket at the station in a vending machine signed "Trenord" – probably only such trains go to Bergamo. The cost is 5.5 euros. At the ticket office we will pay 6.5 euros for the ticket, because they add 1 euro for the service.
When you arrive in Bergamo, all you have to do is get on the bus and reach the apartment. At the end of the day, however, we still have a stressful adventure. Two guys starts a fight on the bus. One ends with a bloody face, the other with a very battered one. With this stress we skip our stop where we should get off and drive up to 4 km further … Fortunately, the bus makes a loop, because we would have a problem back. At least it's possible to circumvent the ordinary, peaceful settlements of Bergamo. Italians have really narrow streets there. After another day of sightseeing, we return to the apartment. The next day we are going to Lake Como.
Practical information – Milan
All the prices I gave in this entry were current in September 2016. Probably today some tickets, train and metro tickets may be more expensive.
The Milan Cathedral is open daily from 09:00 to 18:00 during the summer season. In the winter season it's open from Monday to Friday from 09:30 to 16:30 and on Saturdays and Sundays from 9:00 to 17:00. Tickets for the cathedral can be bought online on the website. You will also find current opening hours there.
Admission to the Sempione park is free, while you have to pay to enter Castello Sforzesco. Here you will find current prices.
You can move by foot around Milan. It's a big city, but the most interesting monuments are not far apart.
One day is enough to see the most interesting places in Milan. A weekend trip would also be a good idea, although I would have fled to Bergamo the second day, which I think is more beautiful.
You can fly to Milan cheaply with Wizzair and Ryanair to Bergamo Orio al Serio airport. You can find flights at a price below PLN 100 (~25 EUR). There is also an option to buy tickets for LOT or Easyjet a little more expensive. They will take you to the airport of Milan Malpensa.
Thank you for reading the entry!
If you think it is interesting, we would be pleased if you leave a mark in the comment.
You will find more posts from Italy here:
There are direct links to the next and previous episodes below.
All our travels: Travels
We also invite you to our Instagram and Facebook fanpage, where you can be up to date with all our travels.
See you later! 🙂