We have already completed the entire journey plan and wonder where we can still go. We decide to see the bay behind Murvice.
A short stop in Bol
From Supetar we drive through Bol, where we refuel.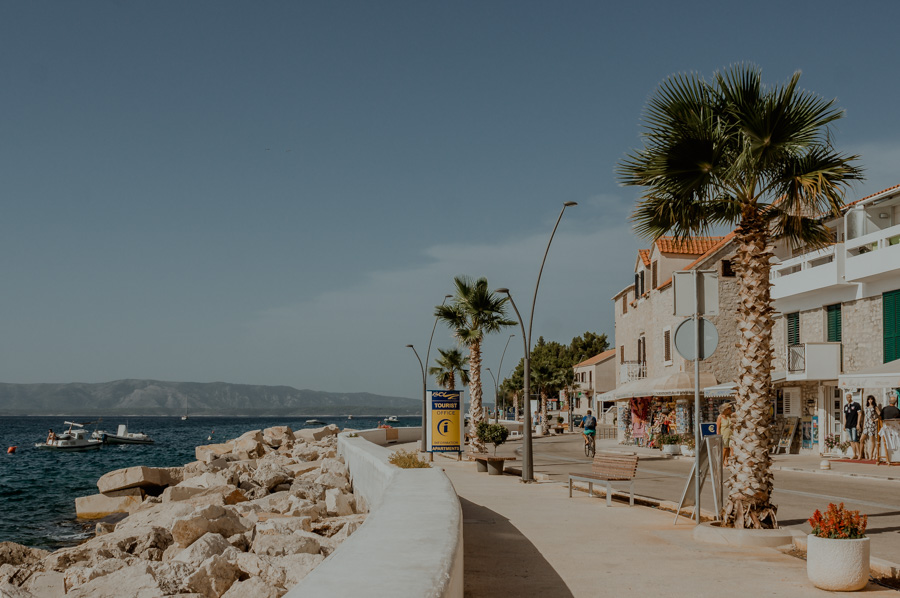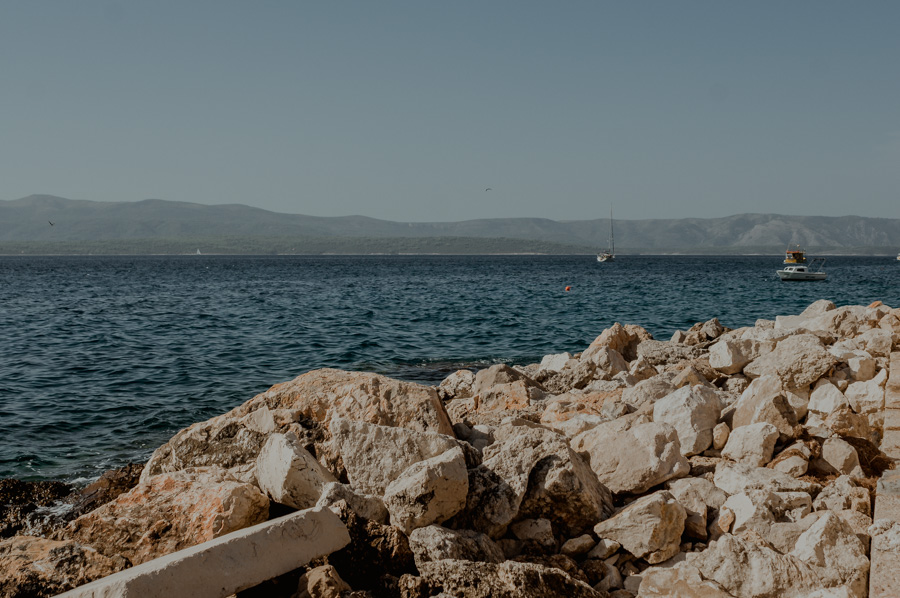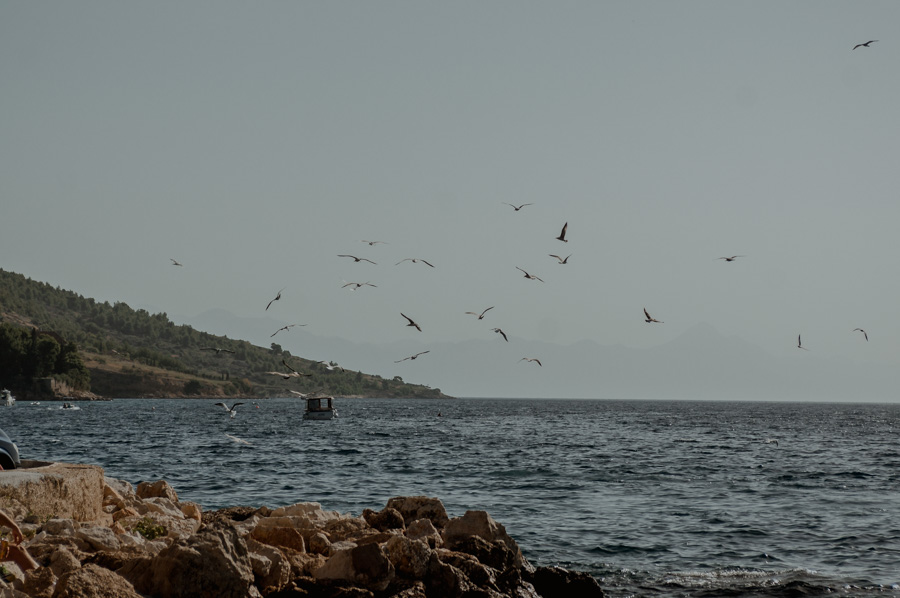 Murvice's surroundings, Uvala Dračeva
Then we stop at the parking lot in Murvice and continue on foot. We go down to the first bay. There's an impression that it's private, because we have to go right next to someone's home. We reach Uvala Dračeva. The first part of the bay is uninteresting and littered, while the other is beautiful. A ship with two people arrives.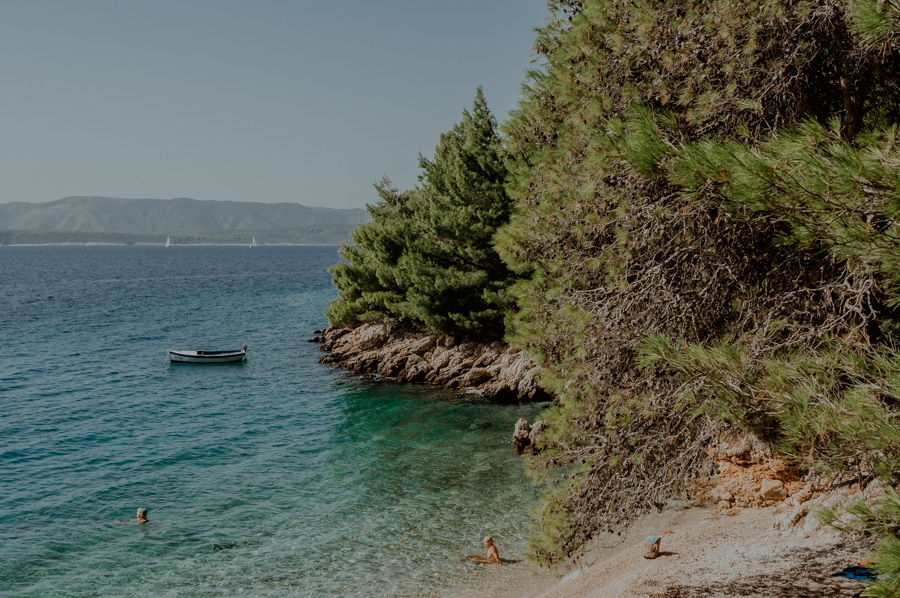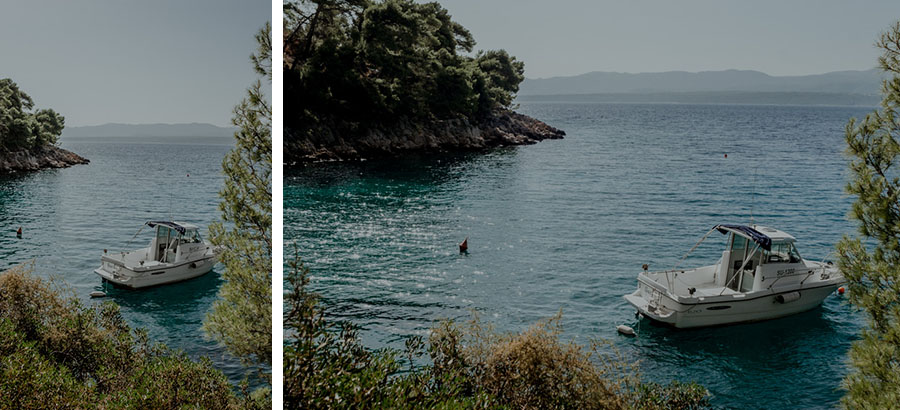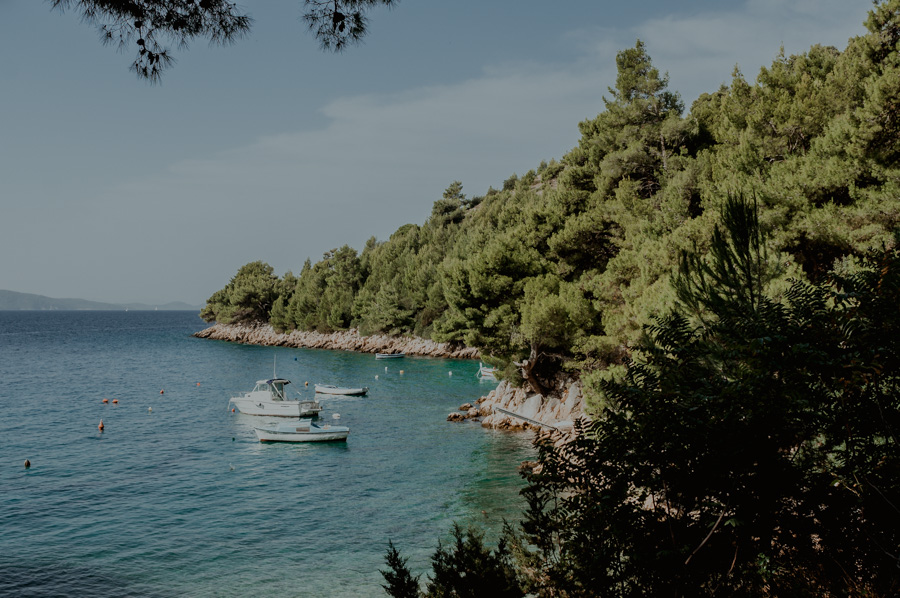 The mysterious Hermitage of Dračeva on the Brač island
We do not want to disturb. There are no routes, so we turn back. We will find some bay just for ourselves … We go back to the gravel road with beautiful views. In the distance, we also see the Hermitage. This is Pustelnia Dračeva. We don't go there, but according to what I read, there is the possibility of climbing to this place. Admission is free, no one is guarding the entrance, therefore it is much less known than the Blaca Hermitage. The available information also indicates that it is also in a much worse condition and has been practically ruined.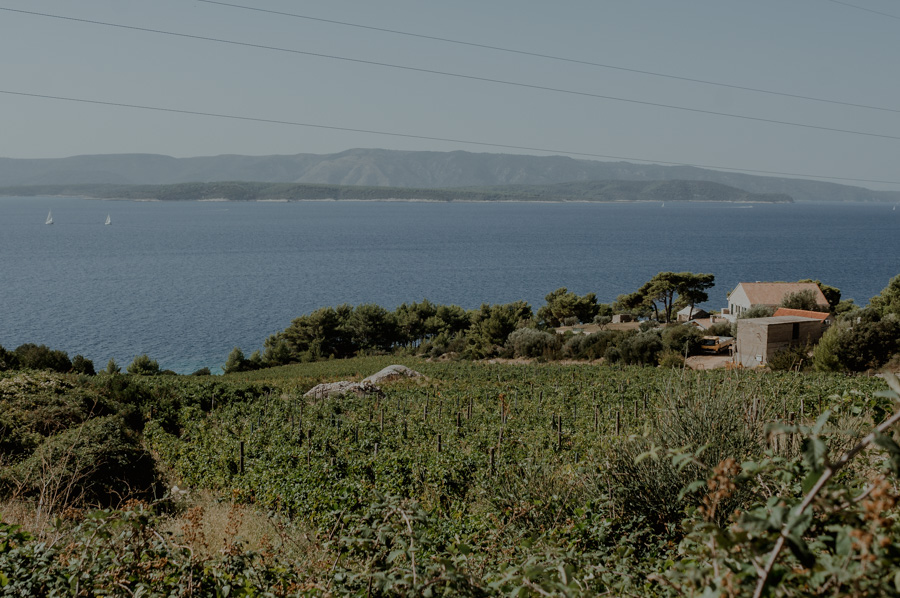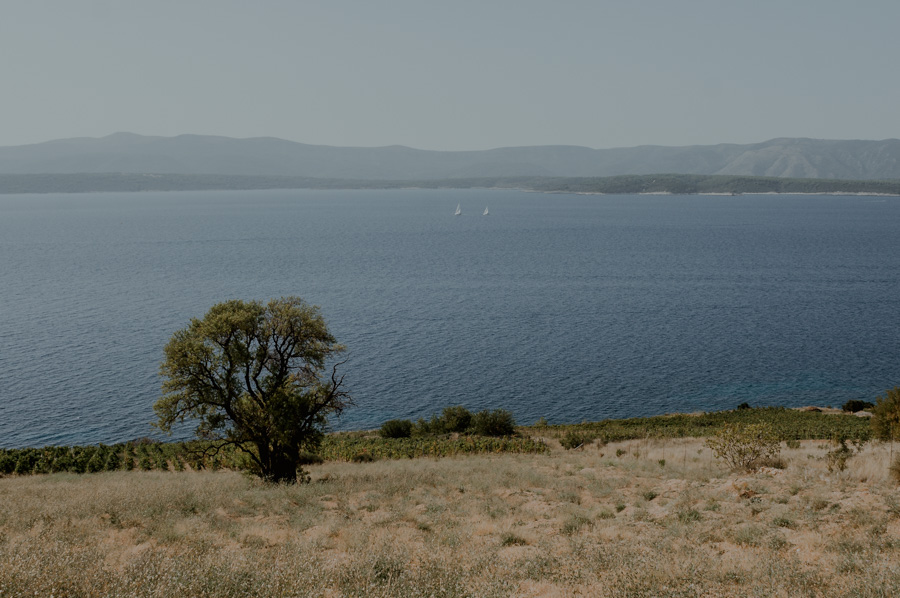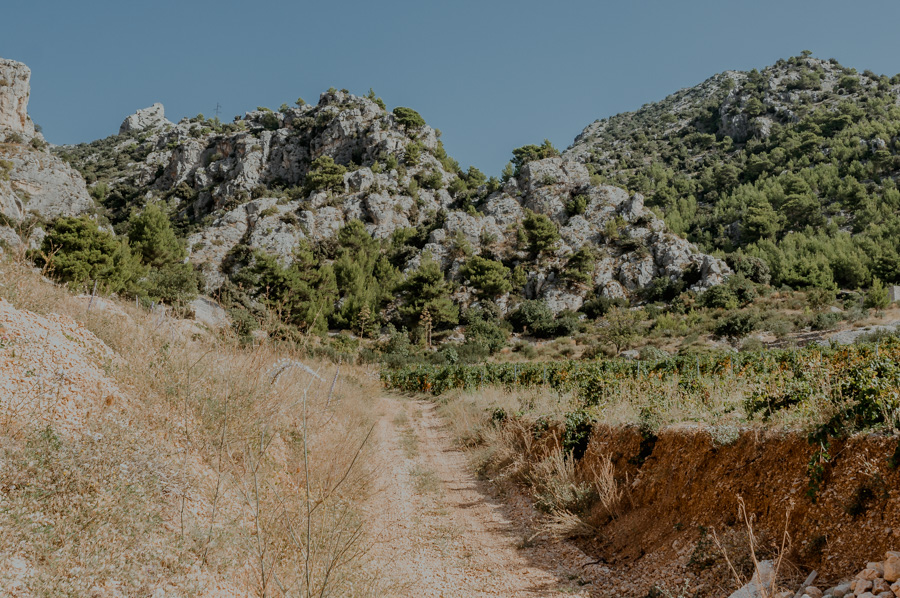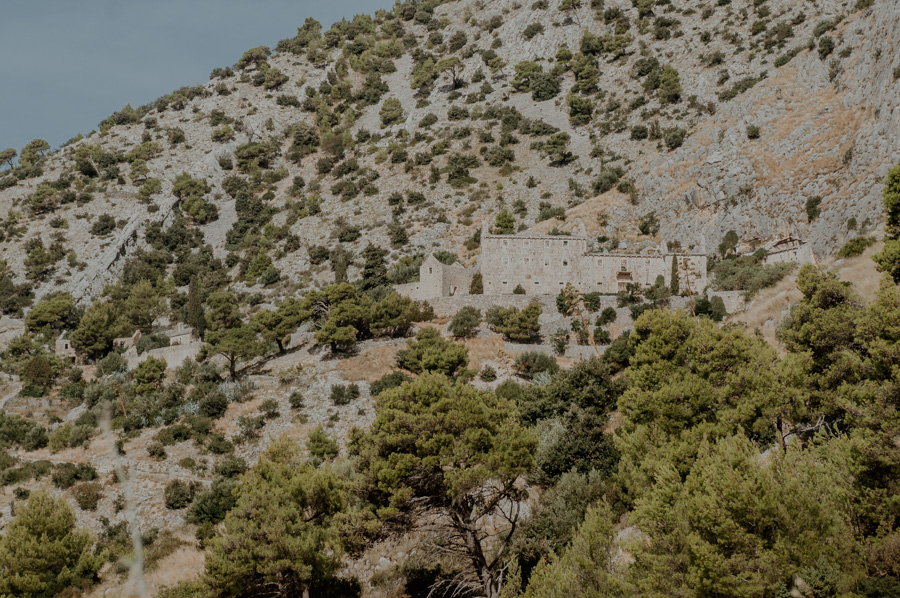 Wojtek says that you can easily go further by car, so we return to the car. A narrow road leads over the chasms. However, there are places to pass each other. It's hard to find any descent into the bay. Everything below us is overgrown with bushes. We get to the place where the road starts to cause problems and we turn back. We notice a beautiful bay, I take a few photos. According to gps, this is Uvala Veli Zagradac.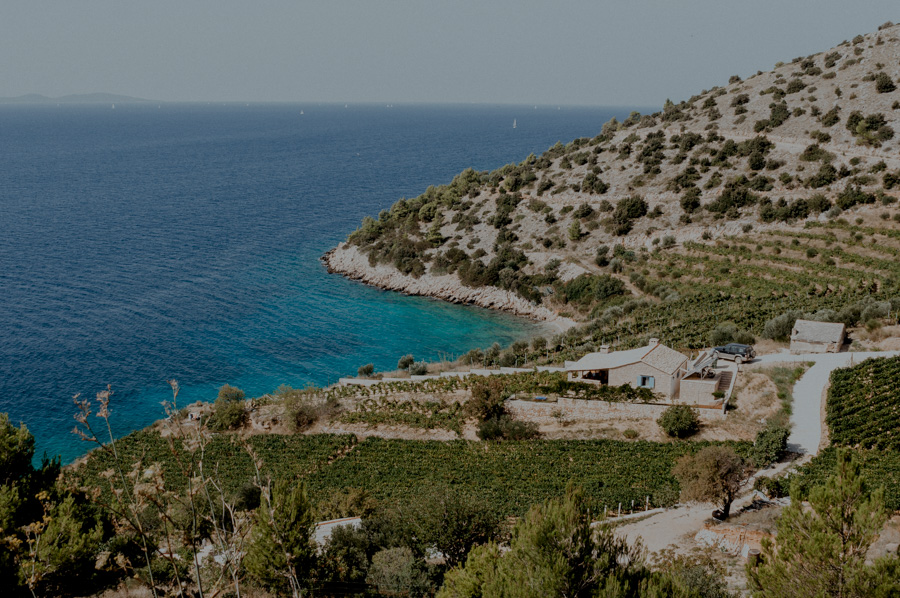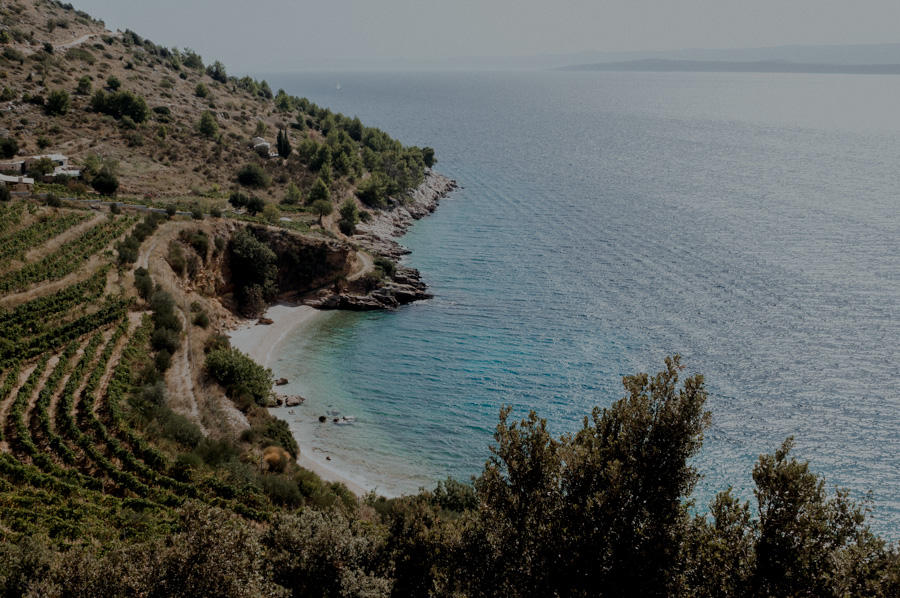 Uvala Mali Zagradac only for us
After traveling a few meters we see a narrow path leading to the sea. In addition, there is a place to park a car. We descend steeply. With difficulty and fear of different creatures, we find the entrance to the bay. We're at Uvala Mali Zagradac. We have a whole, large bay for exclusive use. Only binoculars could reveal us to people who travel by ship. We are in paradise 🙂 I recommend to all who are looking for a secluded place to swim and sunbathe.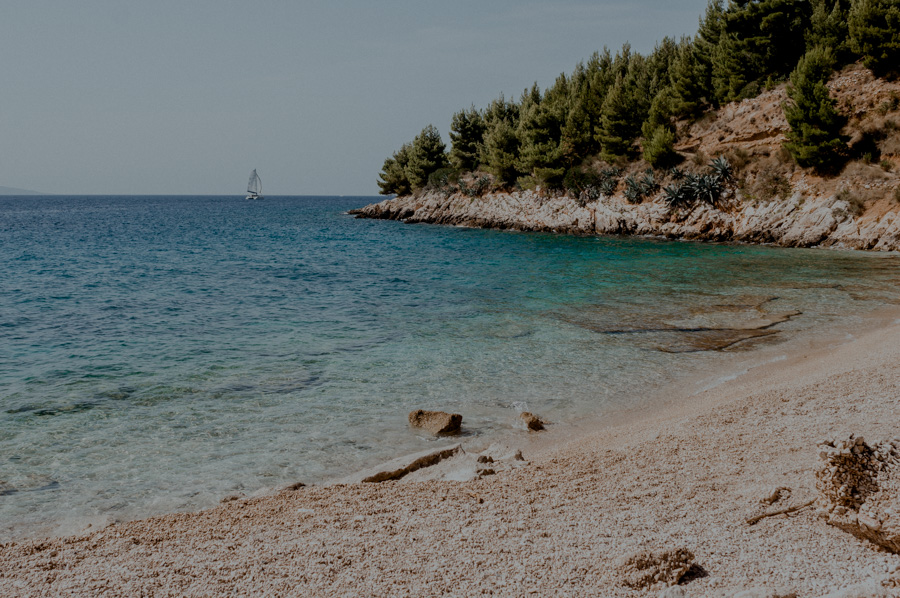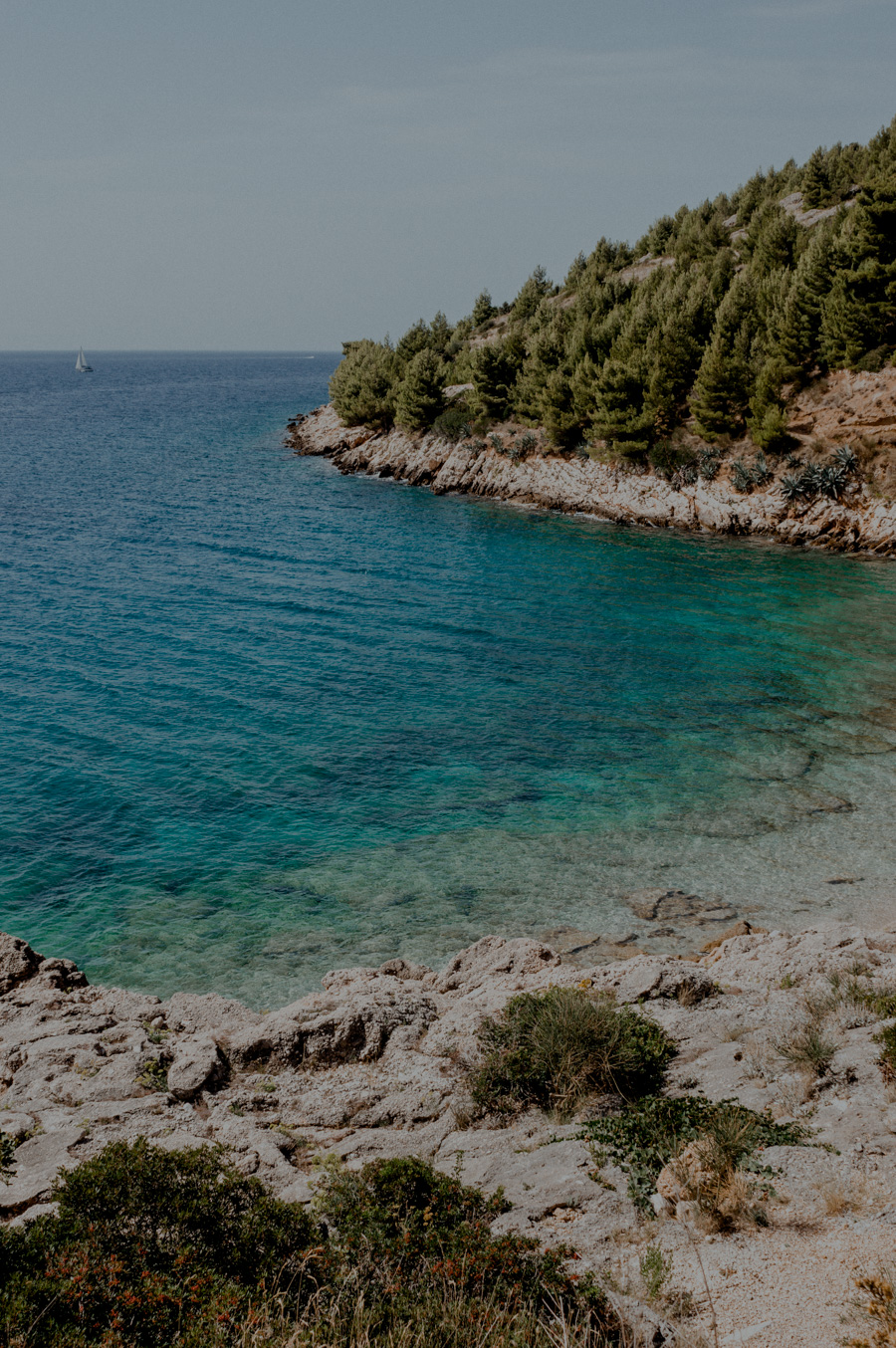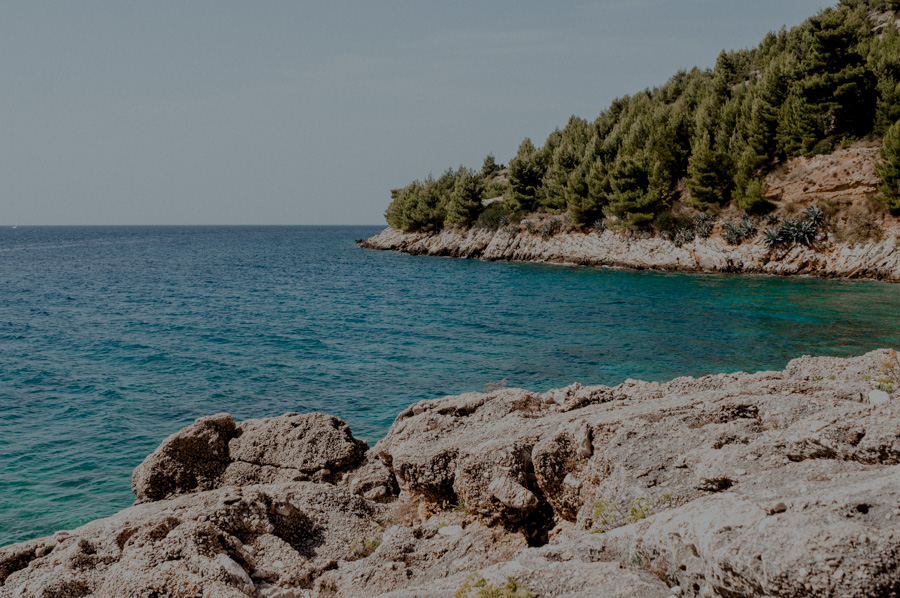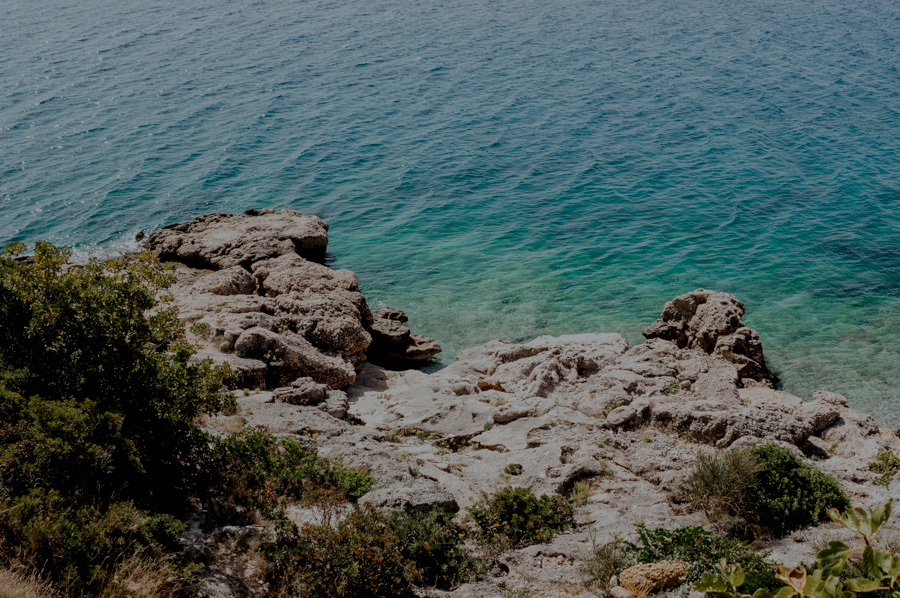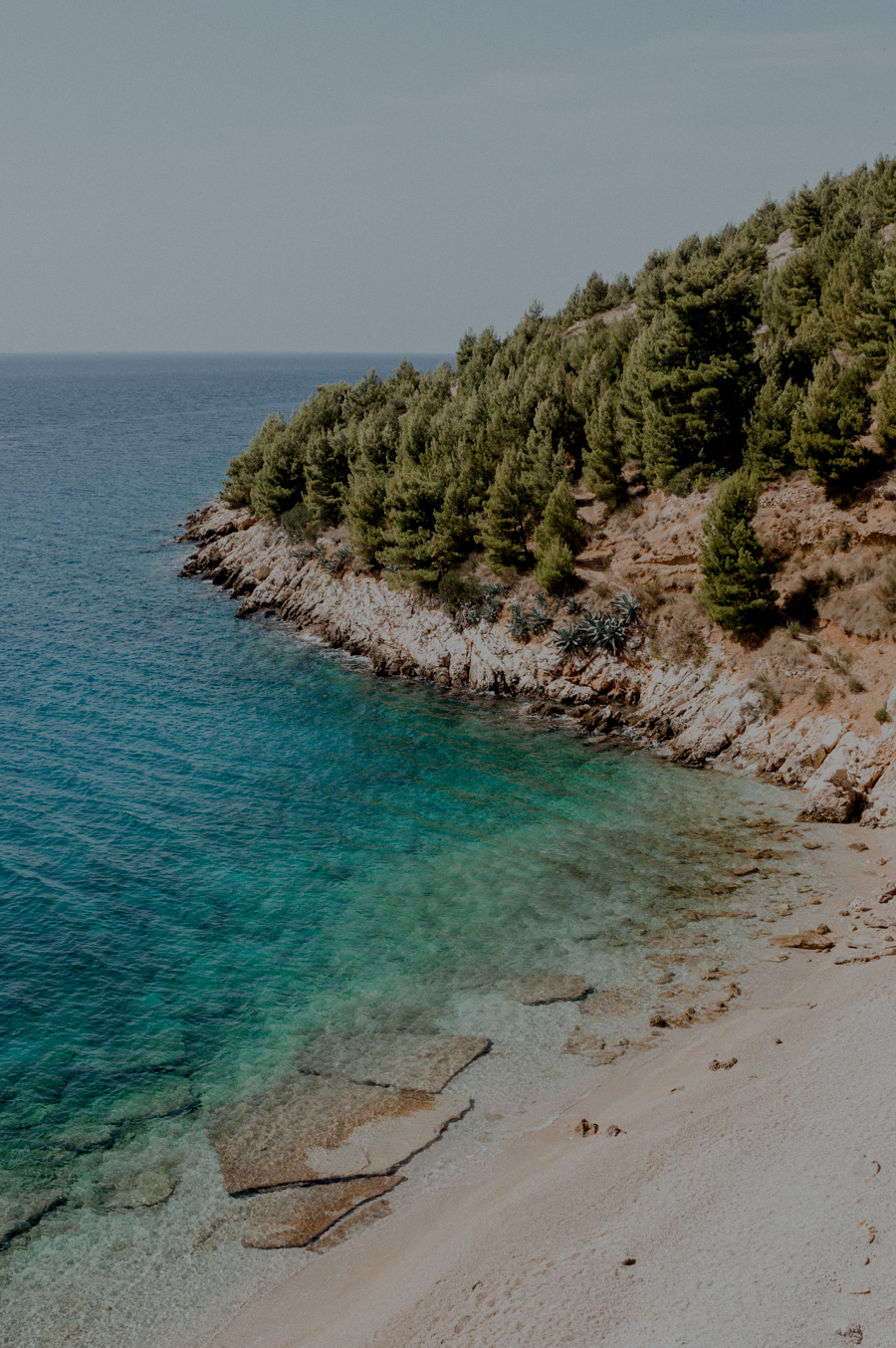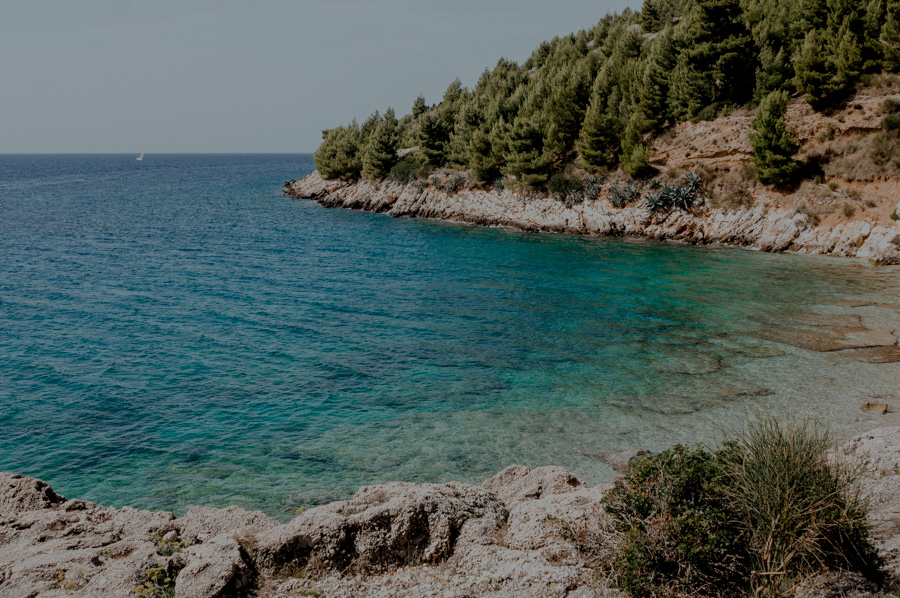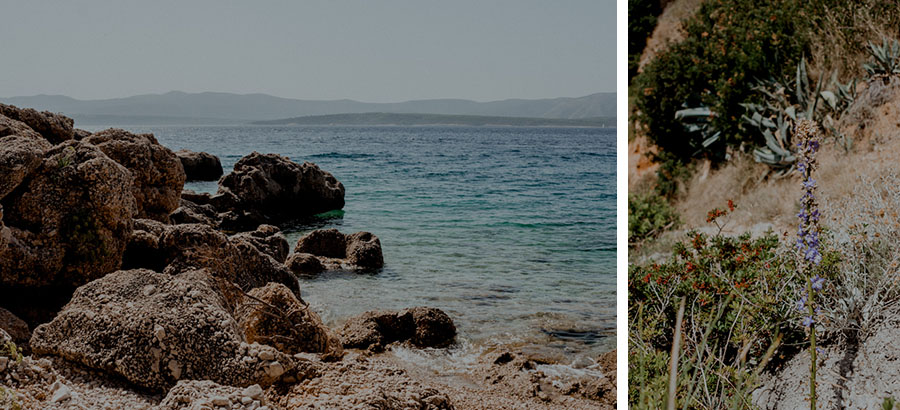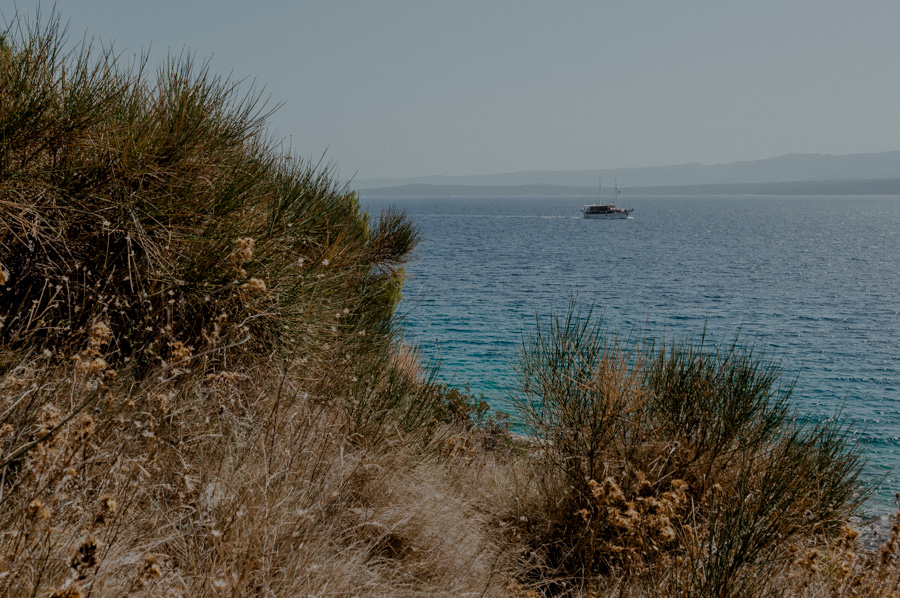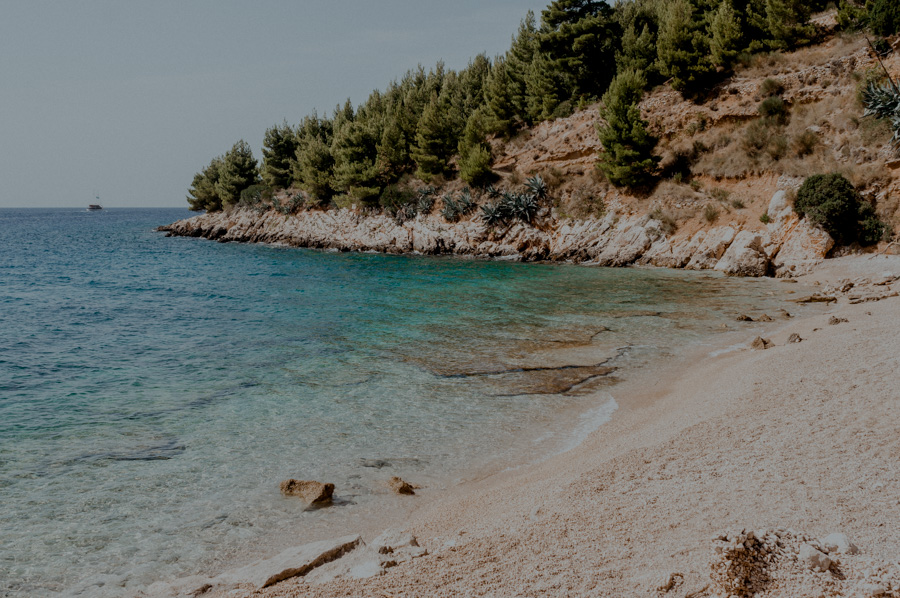 Discovering unknown places – Uvala Luka
The next plan for today is to visit Uvala Luka to which the exit is between Gornji Humac and Selca. We saw a signpost a day earlier and were curious about what this bay is like. We drive very slowly and long on large stones. The road is unpleasant and I don't recommend driving this way in other vehicle than some SUV or offroad one. Besides, it's a waste of time anyway. I don't like it here. On one side of the bay in the water there are strange brown pebbles, and the color of the water itself is greenish. I prefer my beloved azure. I would not go here to take a bath. Sure you say: "Beautiful … what is she talking about?", But Croatia has spoiled me too much.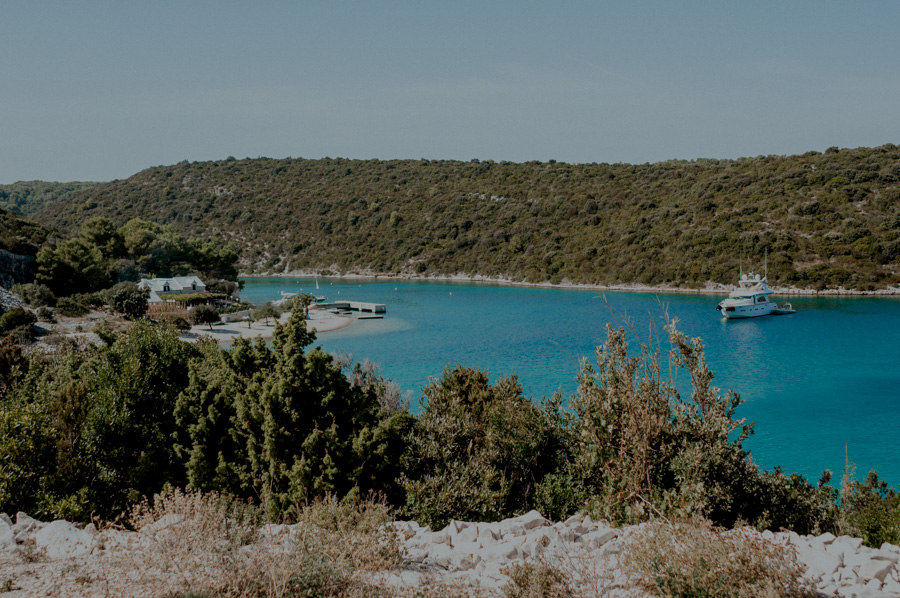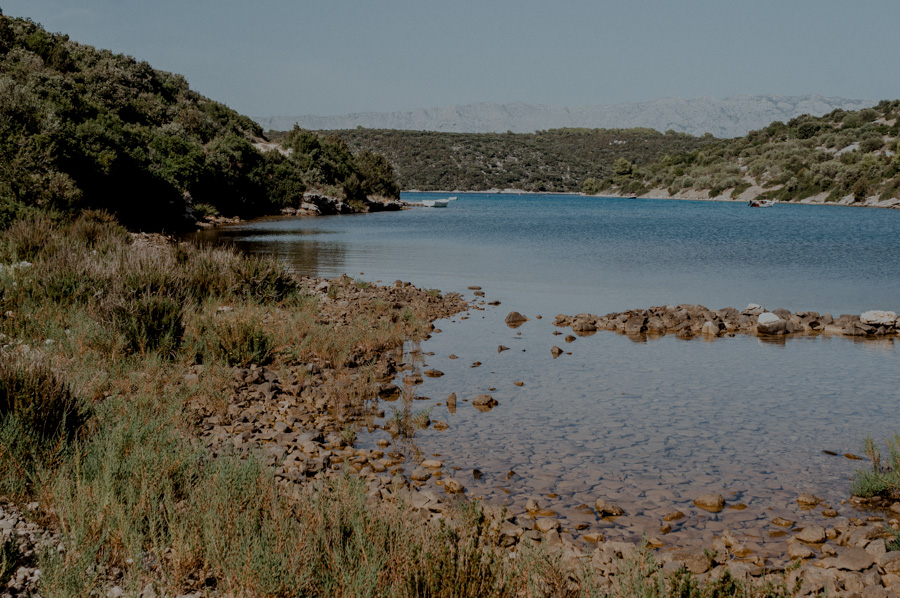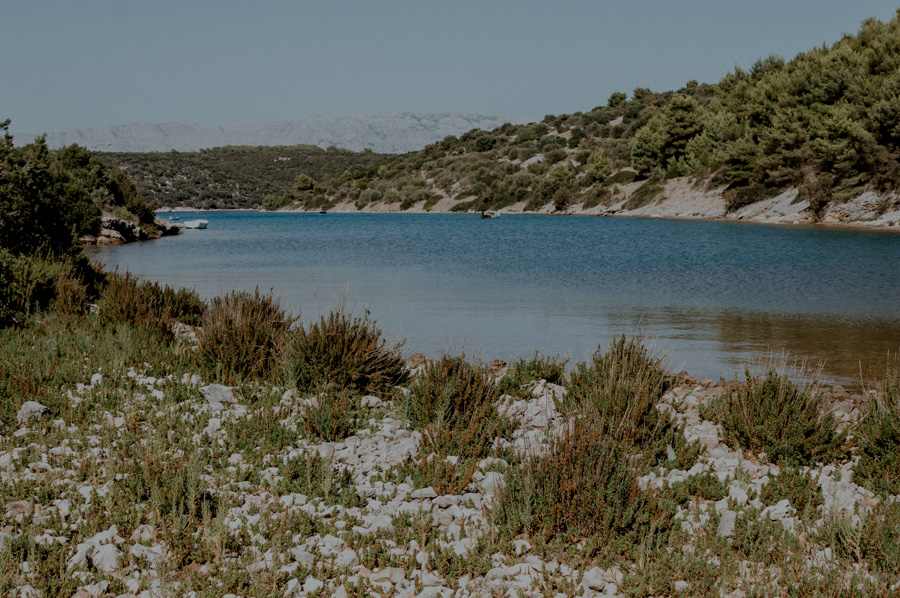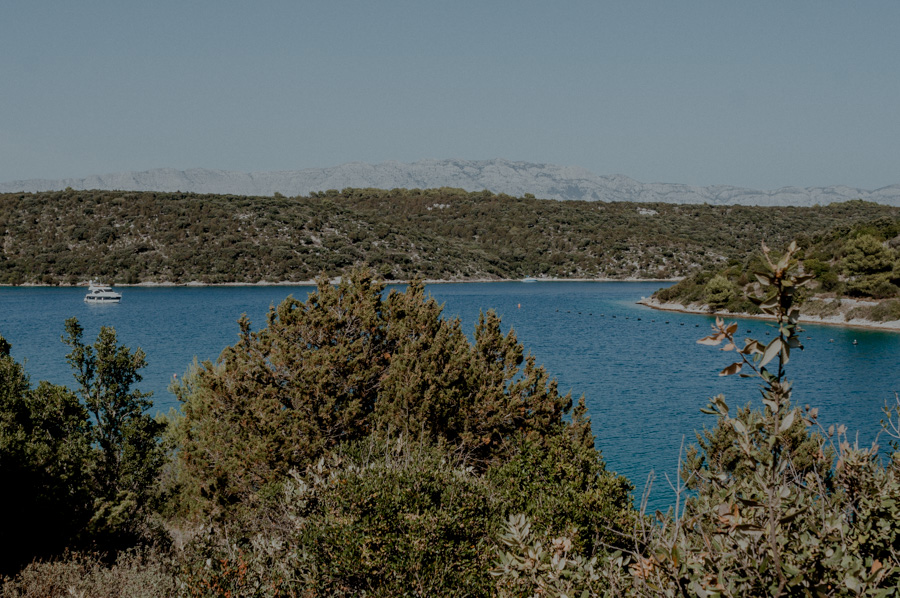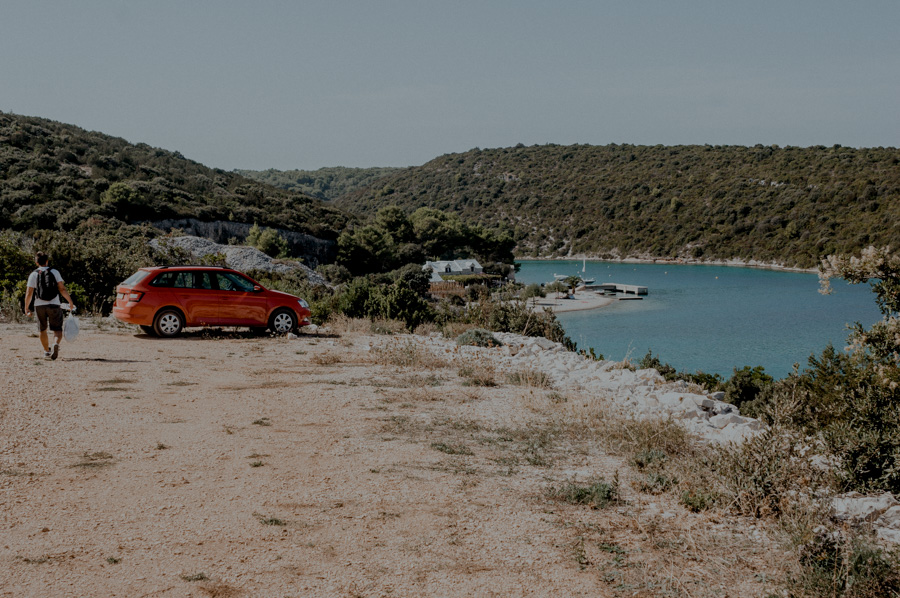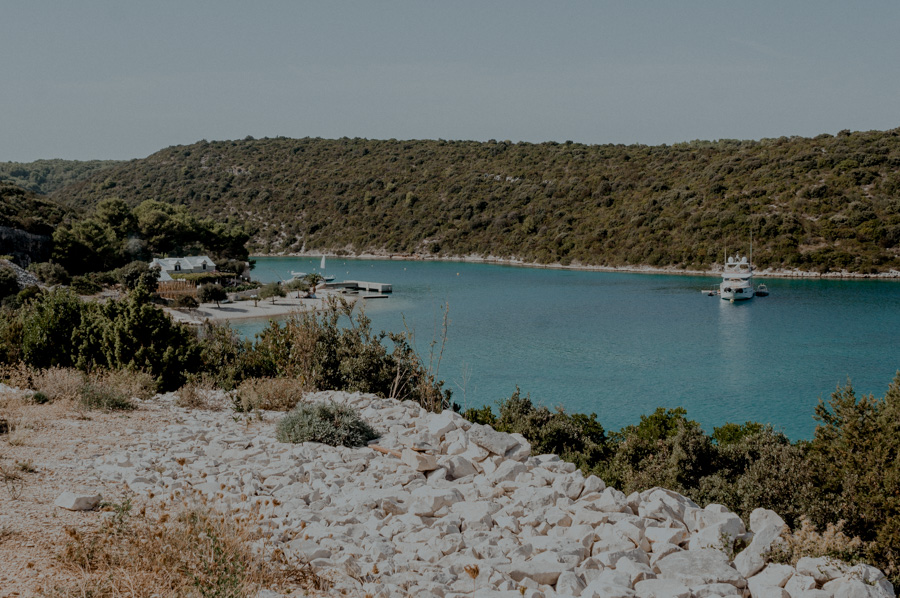 During the return trip to Supetar, the temperature reaches record values. At one point it is 36 degrees.
Sunset in our favorite bay on Brač
We come to the apartment for dinner. Later we go to my beloved Sutivan to the bay for sunset. We've been here before – on the third day of our stay in Brac. On the fourth day I bathed one bay further. I use the last opportunity to swim in the Adriatic. I also walk nearby and make photos of rocks covered with the setting sun.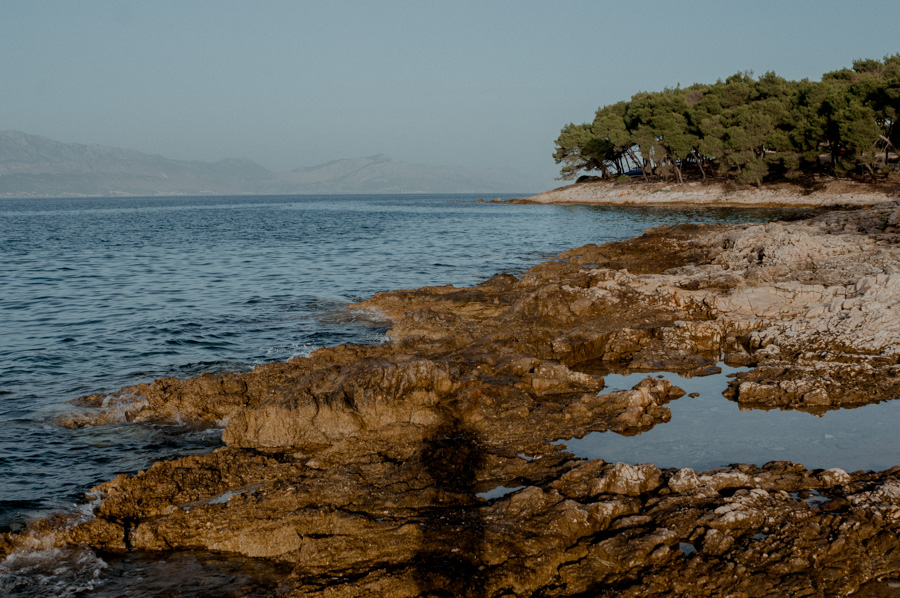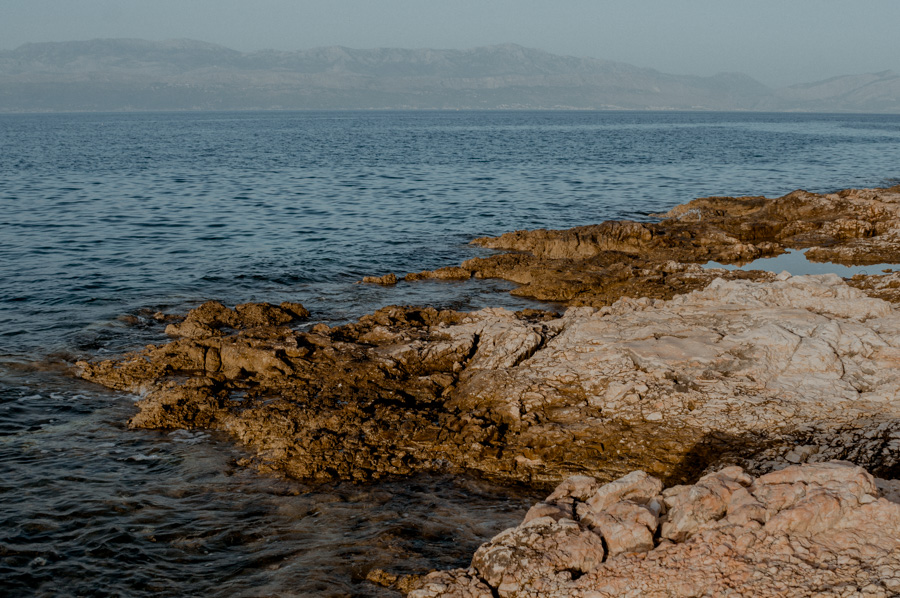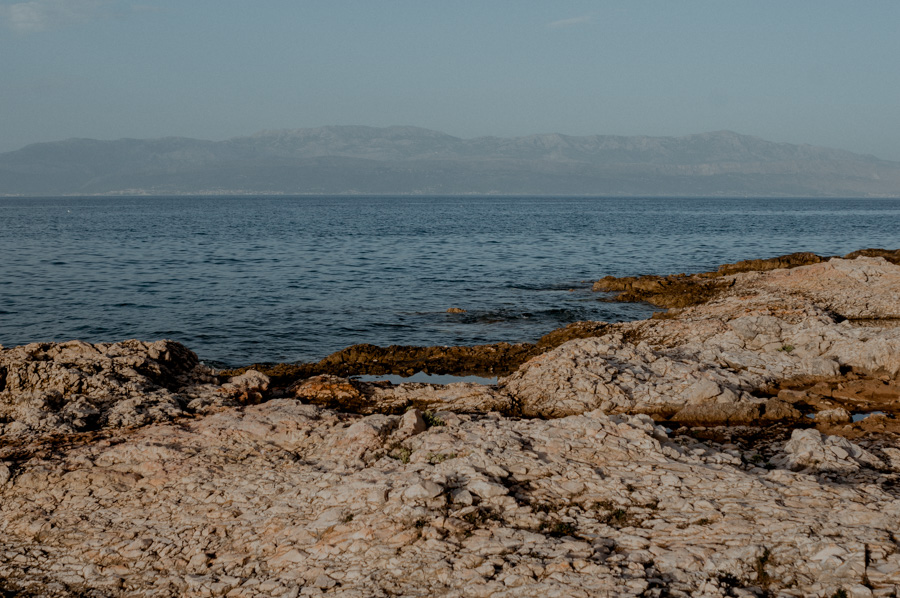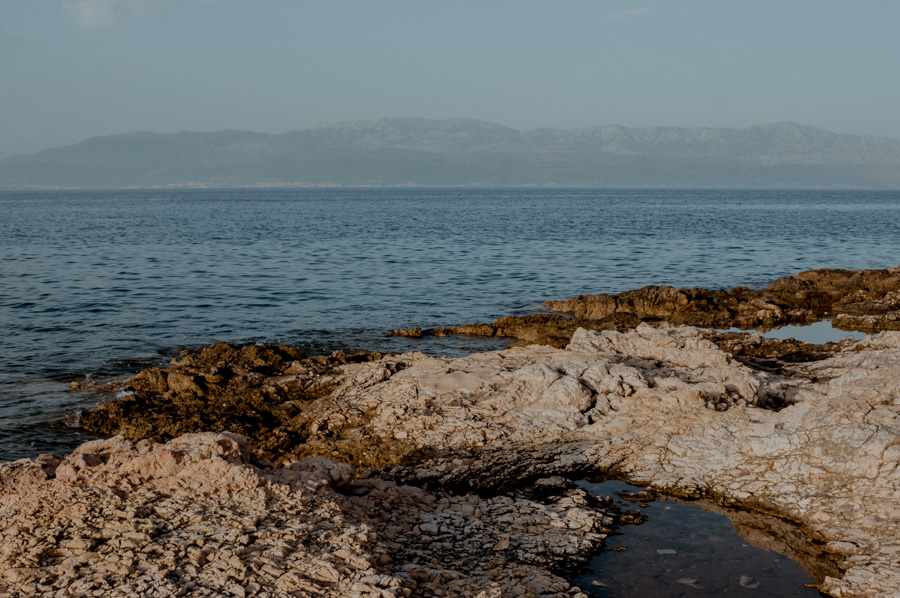 Sutivan at night
We change the parking place for the Sutivan center (we already know about the port closing time). I take a tripod and take pictures of the port. It's already dark. We walk for a moment and return to the apartment. Because we gonna leave the next morning we pack our things up. We will have to visit Split before leaving and then we start our trip back to Poland in the evening.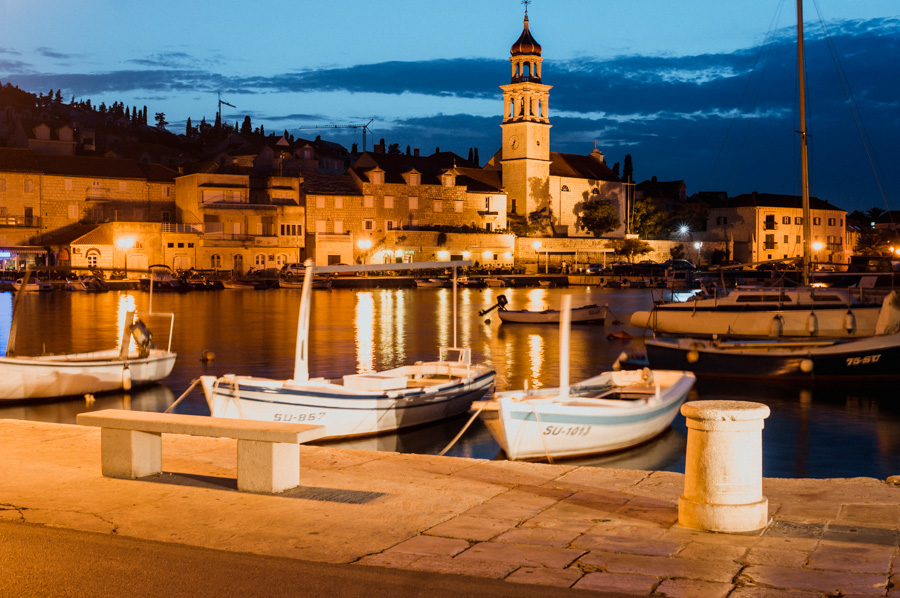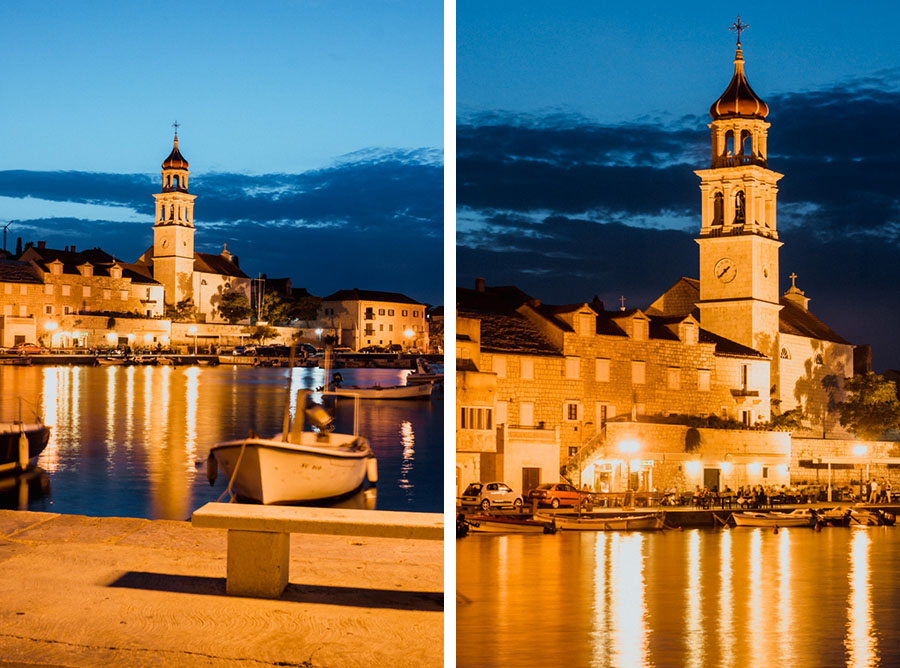 How did you like Brač island?
Thank you for reading the entry!
If you think it is interesting, we would be pleased if you leave a mark in the comment.
You will find more posts from Croatia here:
There are direct links to the next and previous episodes below.
All our travels: Travels
We also invite you to our Instagram and Facebook fanpage, where you can be up to date with all our travels.
See you later! 🙂