Let's return to my and Wojtek's first travel abroad together. I was in love with Croatia, after many foreign summer camps, including Italy, Spain, France, Bulgaria, Austria … I really wanted to come back exactly to Croatia. It was a big dream to once again see these charming places, which I admired years ago. Dreams came true. With my Wojtek, we spent holidays on the island of Brač, away from the tourist crowd, focusing not only on the cities, but also on less accessible places that other tourists may never see. Our trip took place on September 12-19, 2015. We stayed in Supetar.
how to get to the Brač island
We came to Croatia by bus from Warsaw. The ticket cost us PLN 474 per person back and forth. It was a very tiring way to travel, but the cheapest one at that time. Travel by air was very expensive and I'm not sure if there were direct flights to Split. Now, it is definitely Wizzair option. Today, I would not decide to travel by bus anymore. There is nothing like convenience.
First stop of our bus trip is meant to have in Trogir, but we go a bit further. We arrive to Split a few hours before the planned time. We get off at the port, where ferries leave and withdraw kuna (Croatian banknotes) from the ATM and buy tickets for the nearest ferry to Supetar. The price of the cruise is 33 kuna. Then we get on the ferry. Wojtek rests and watches luggage, and I walk around and photograph the views from the ferry. Split is moving away more and more.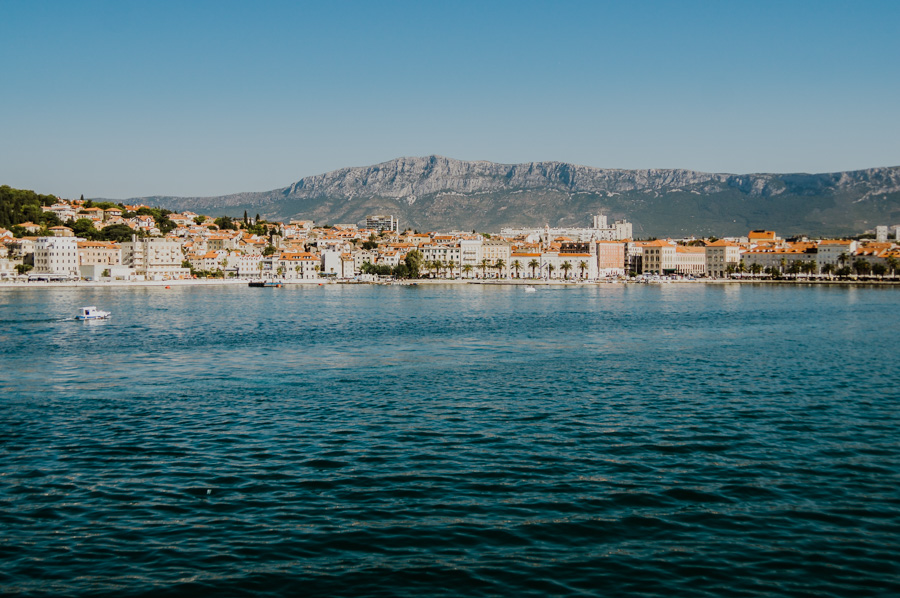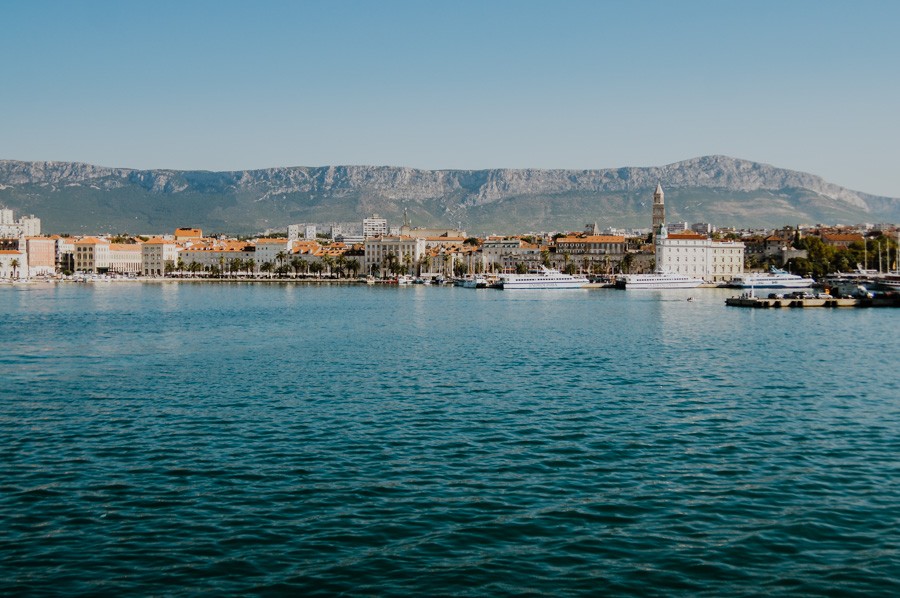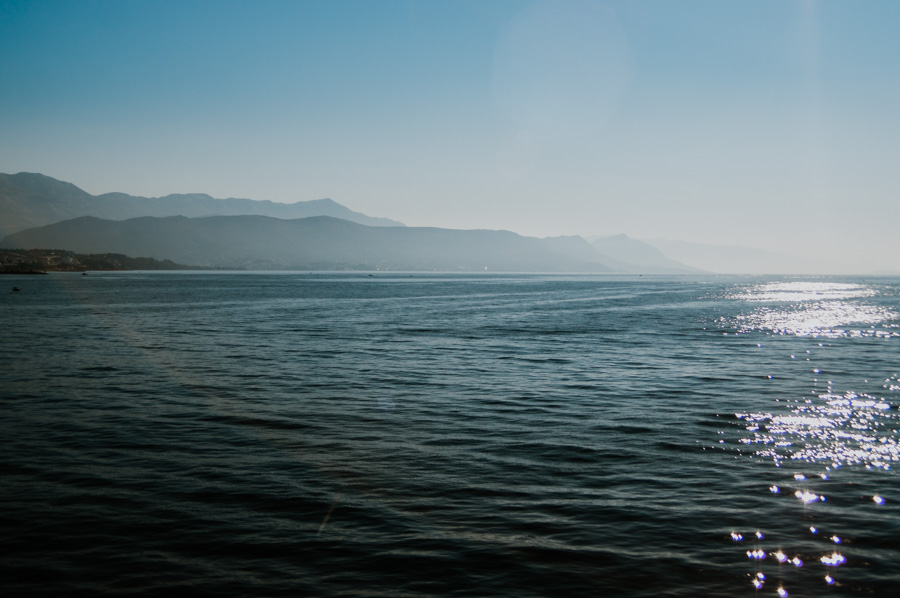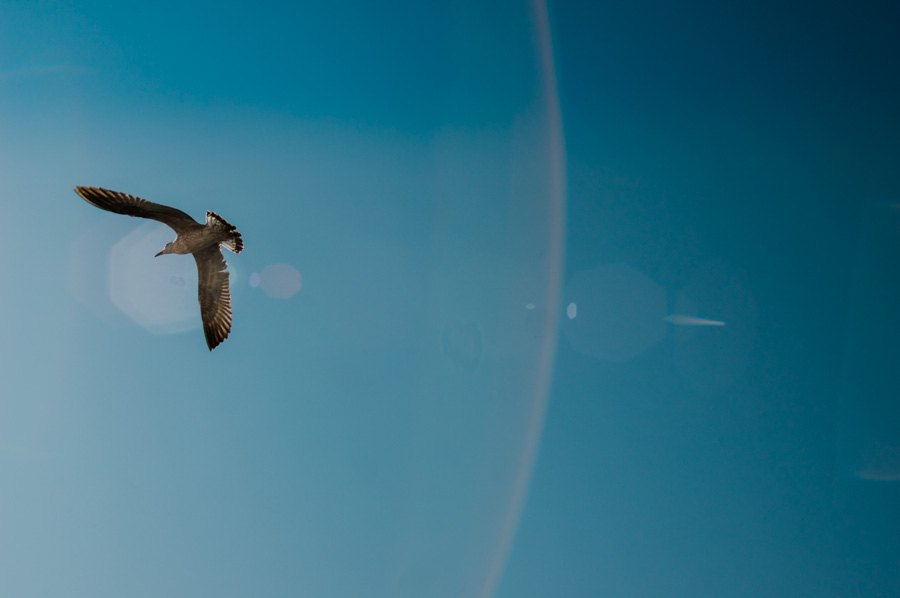 After a half-hour cruise, we approach Supetar.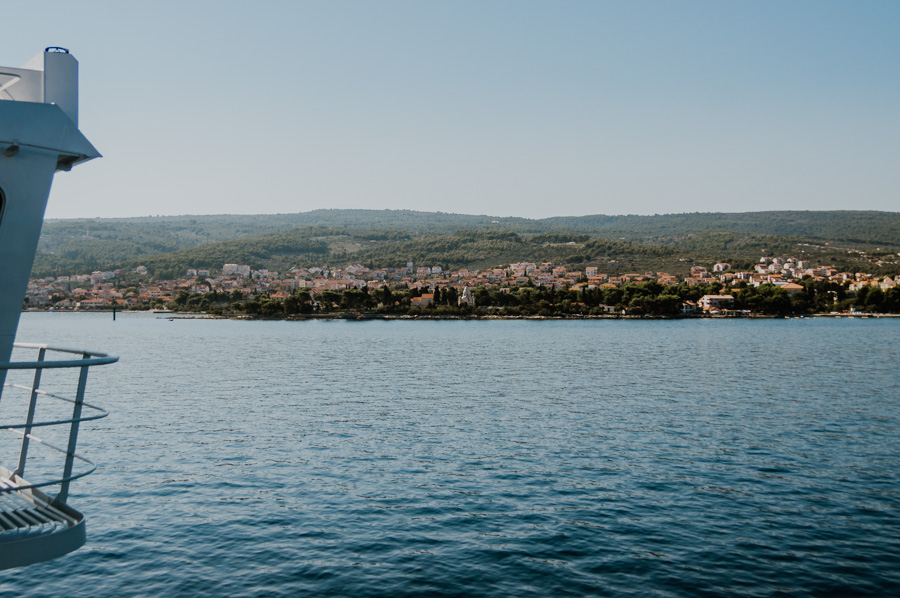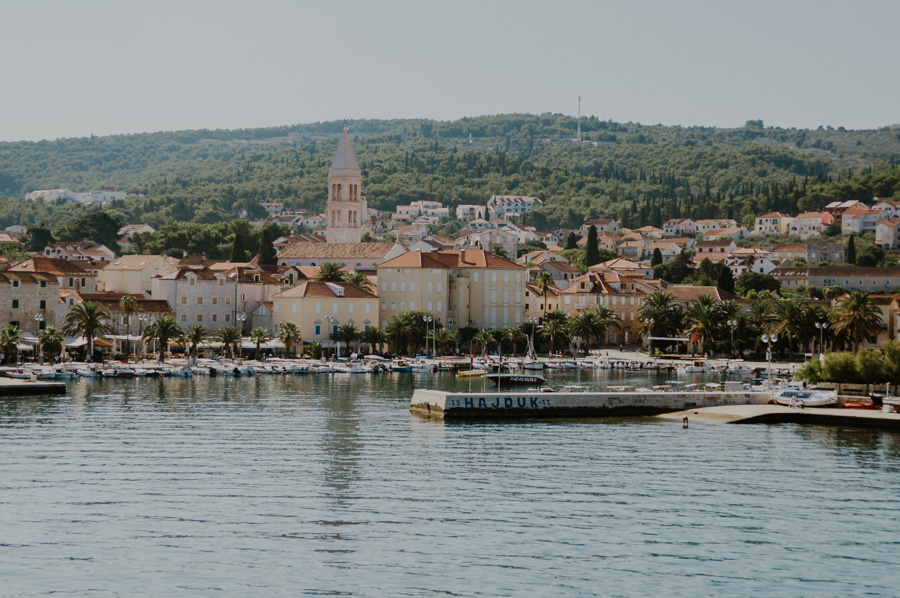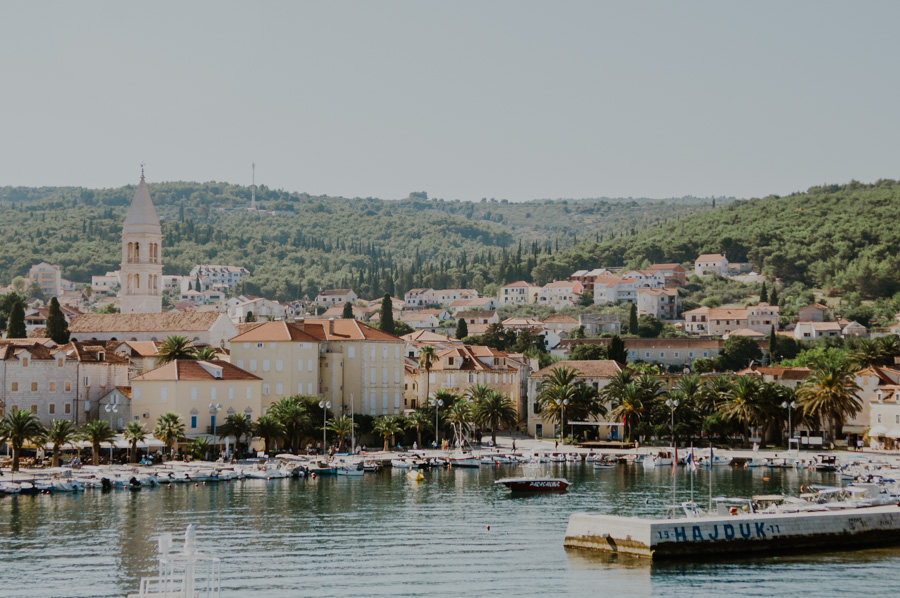 We get off the ferry and take out the map. Without any major problems, we reach the apartment, where the owner waits and greets us with prepared by her mother-in-law compote. We get some leaflets and maps brought from tourist information. We pay for a flat – 30 euros per night. Then we take a rest, refresh ourselves and leave. Wojtek takes photos of me on our terrace.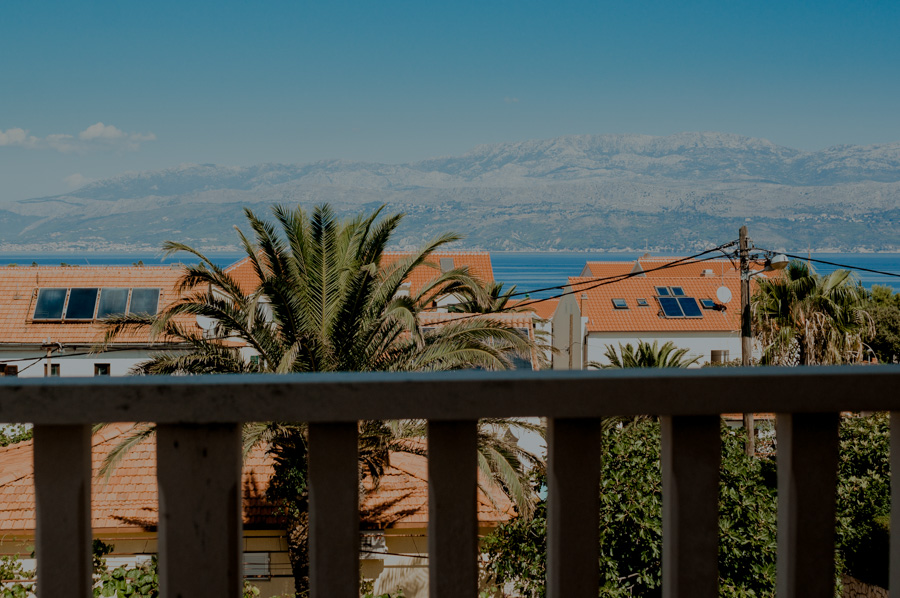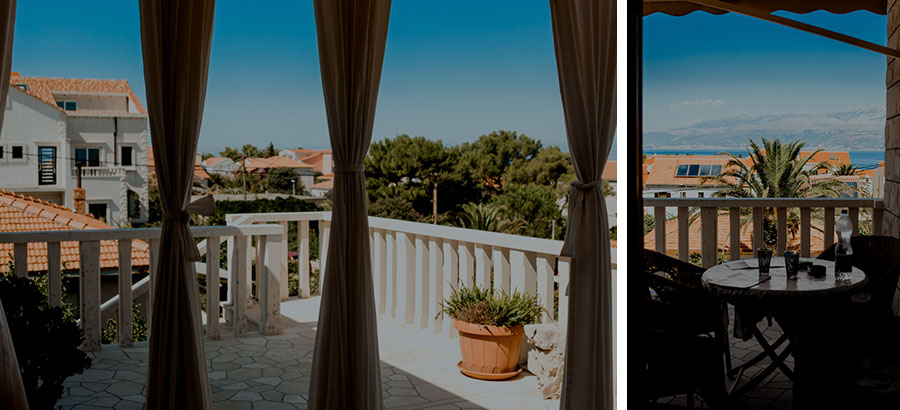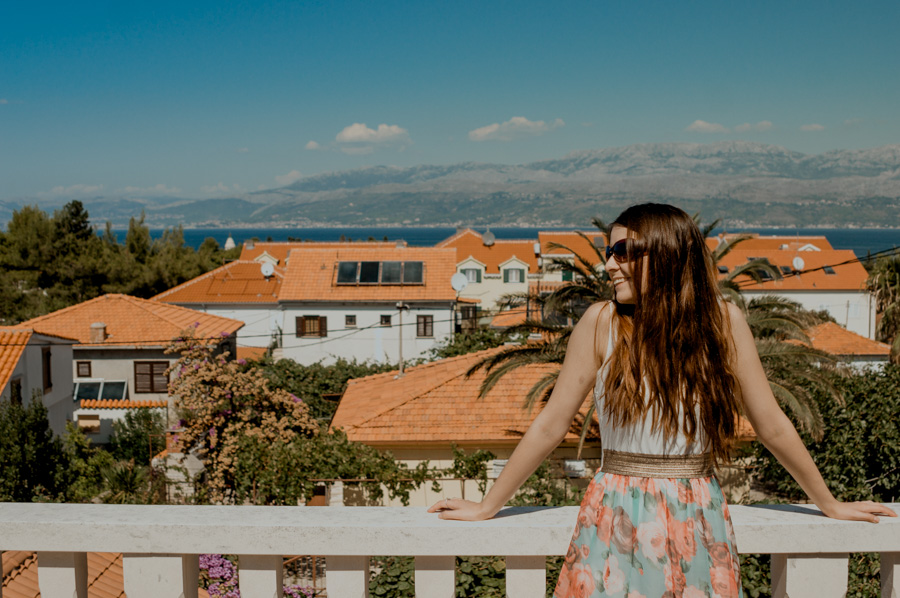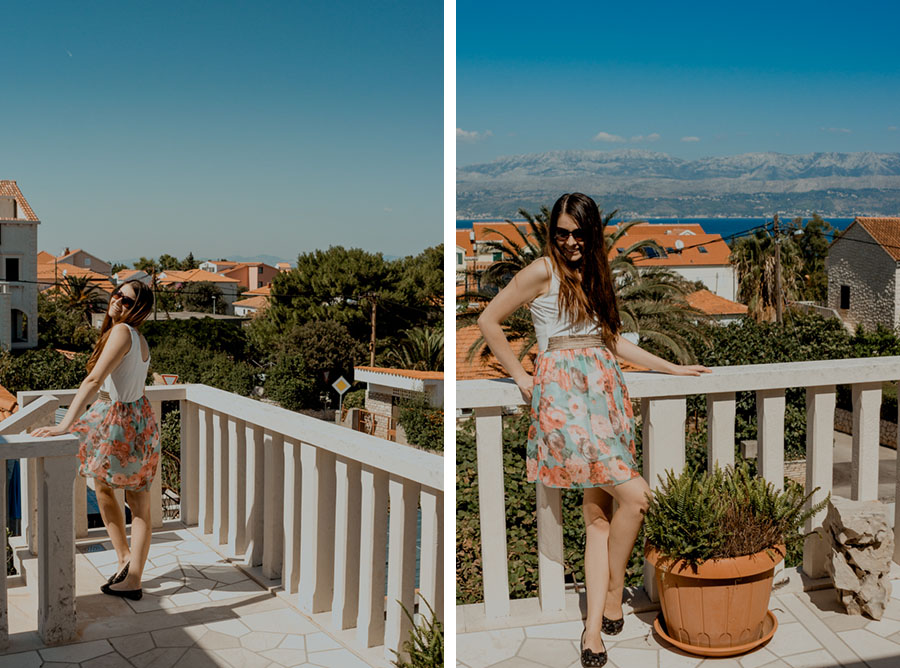 supetar and local beach
We go for a walk. We reach the beach. I do not like it here because there are a lot of people, that's why we go a bit further to the rocks. There is much nicer and more pleasant there. I have a small problem with getting into the water, because the rocks are slippery. You also have to watch out for crabs, and there's a lot of those out there.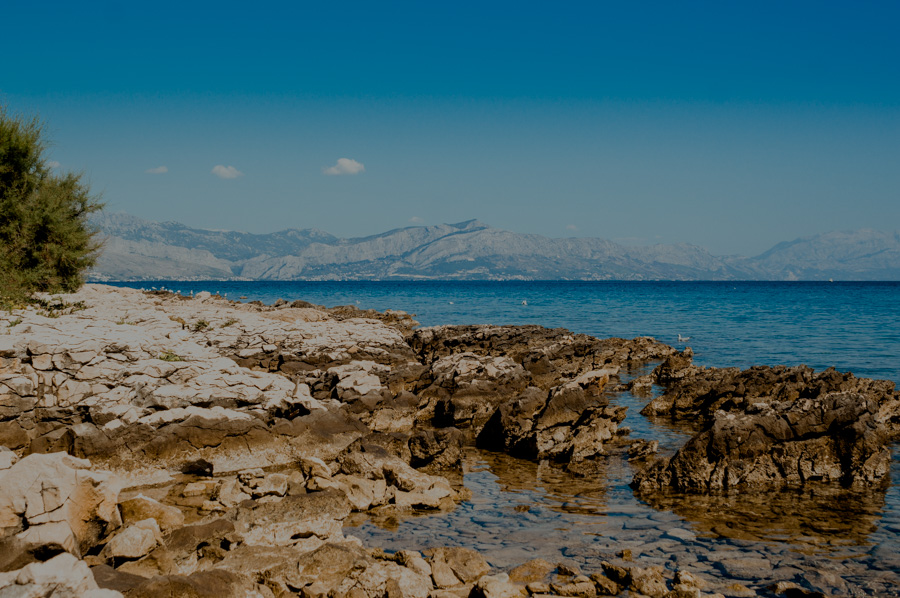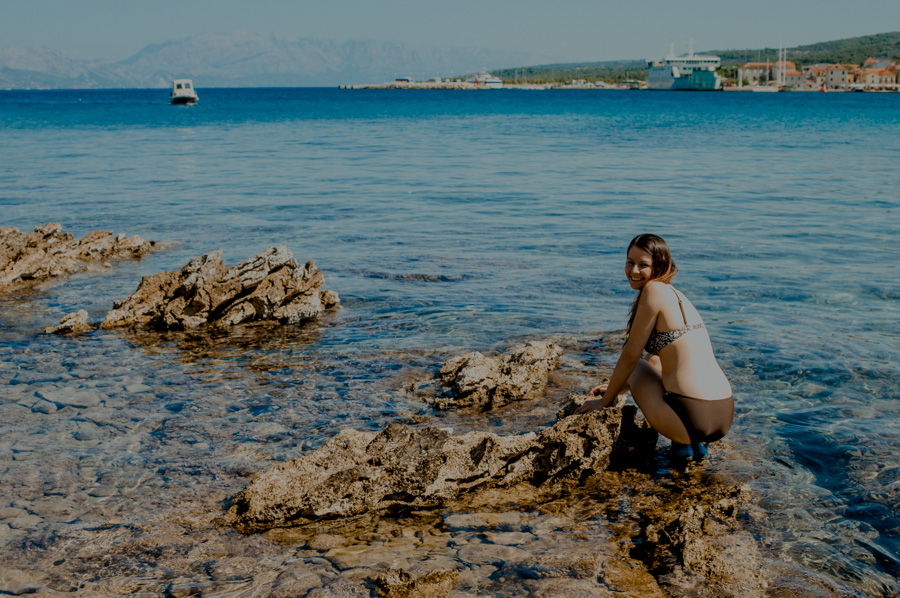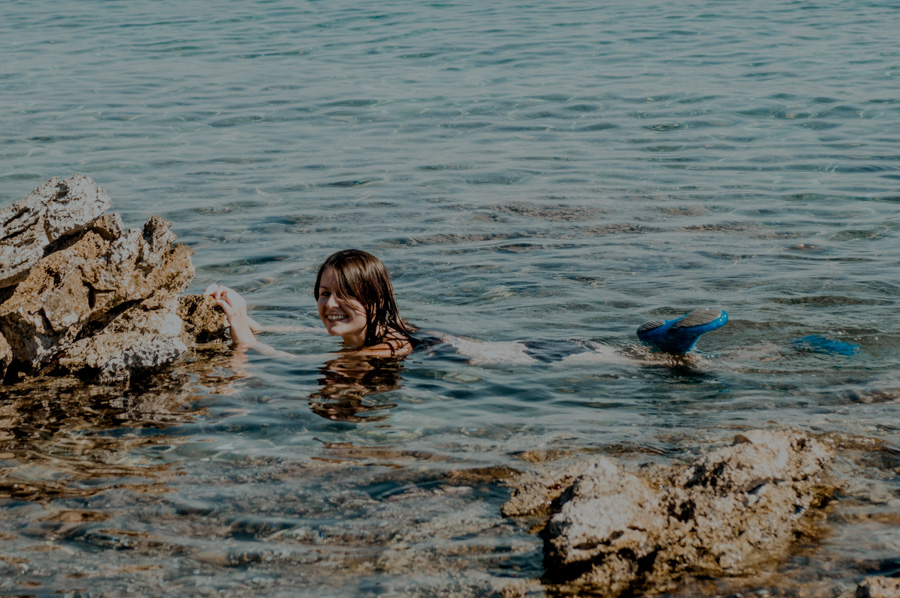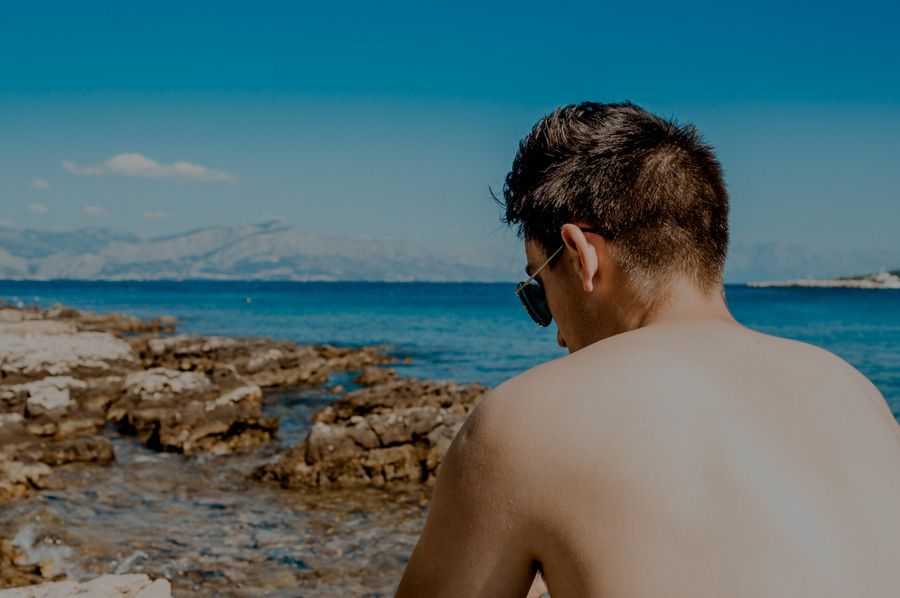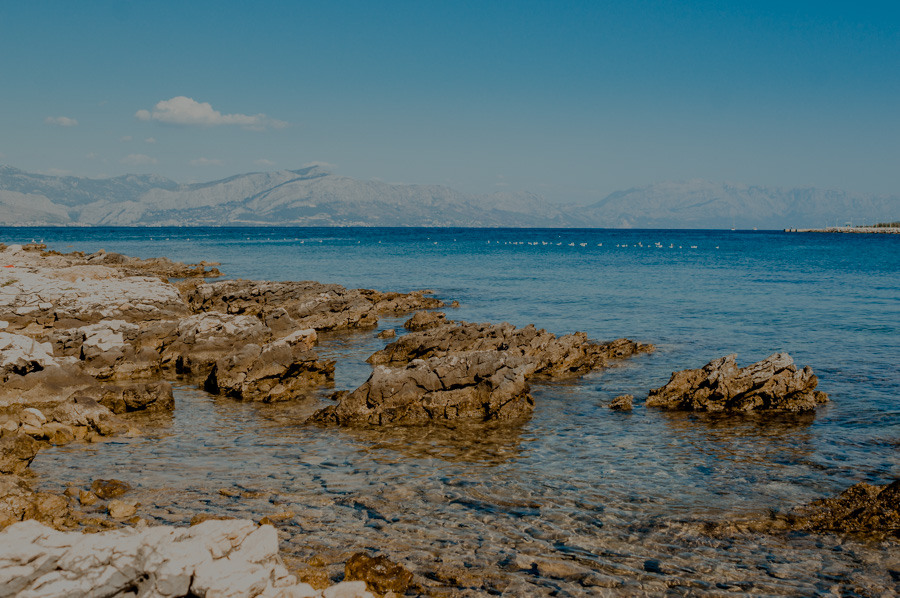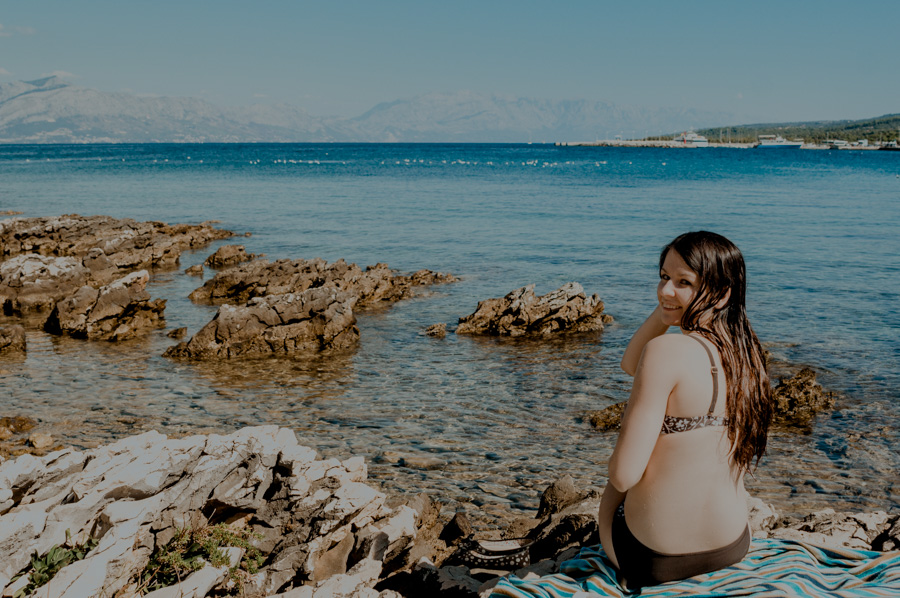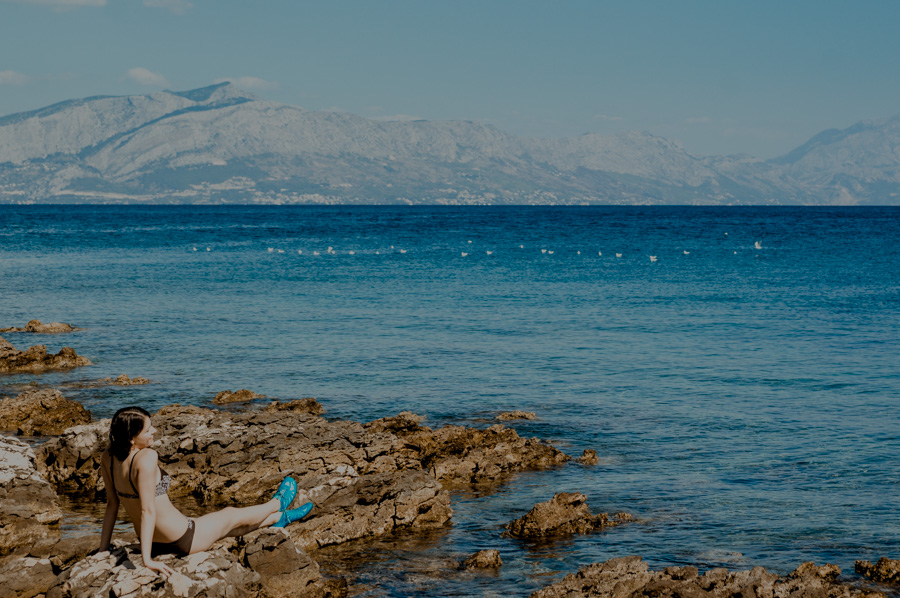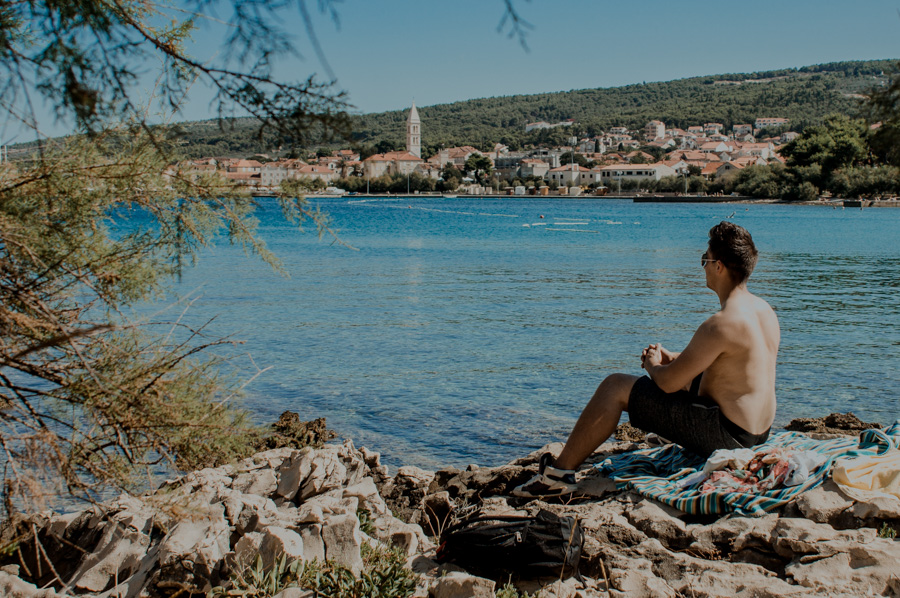 After sunbathing, I start to feel hungry. We return to the apartment for a moment to put away the beach equipment, and then we go to the port to eat something. The prices are unfortunately not low, but the portions are quite large and you can eat well.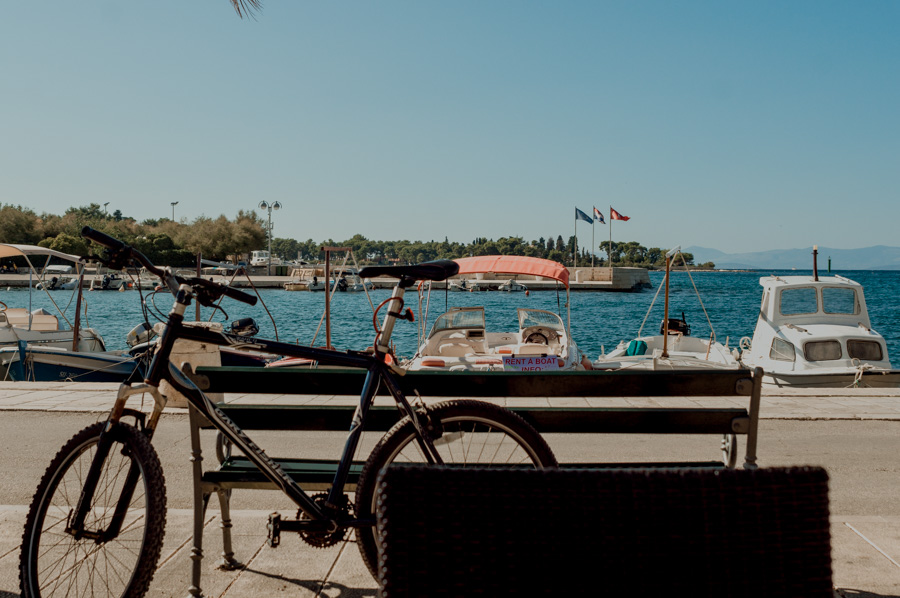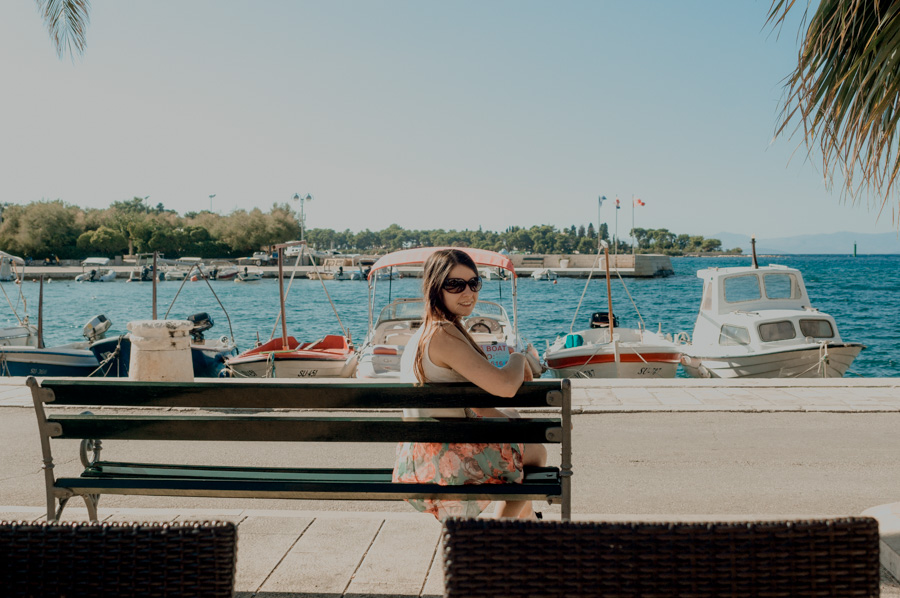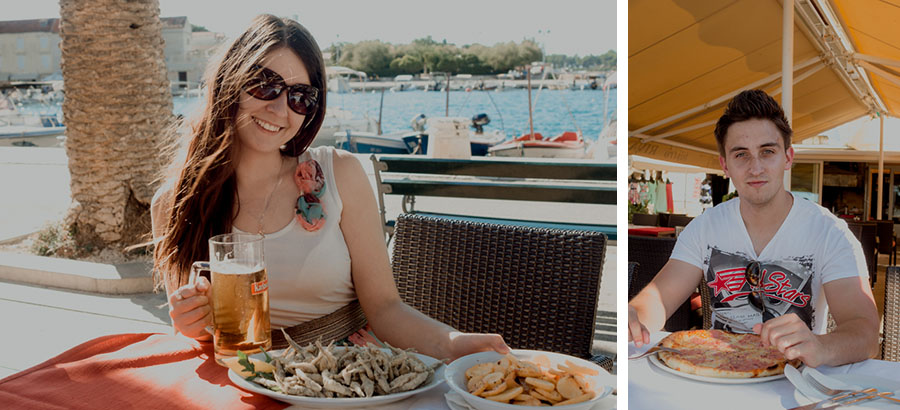 supetar- what to see
With full stomach, we set off to explore the city. We go through many different nooks and crannies. I put just 10% of photos I made here. It is worth taking a stroll along the bay and the harbor, see a typical Croatian church, as well as walk through the charming streets and discover interesting places. Everyone will fall in love with something else.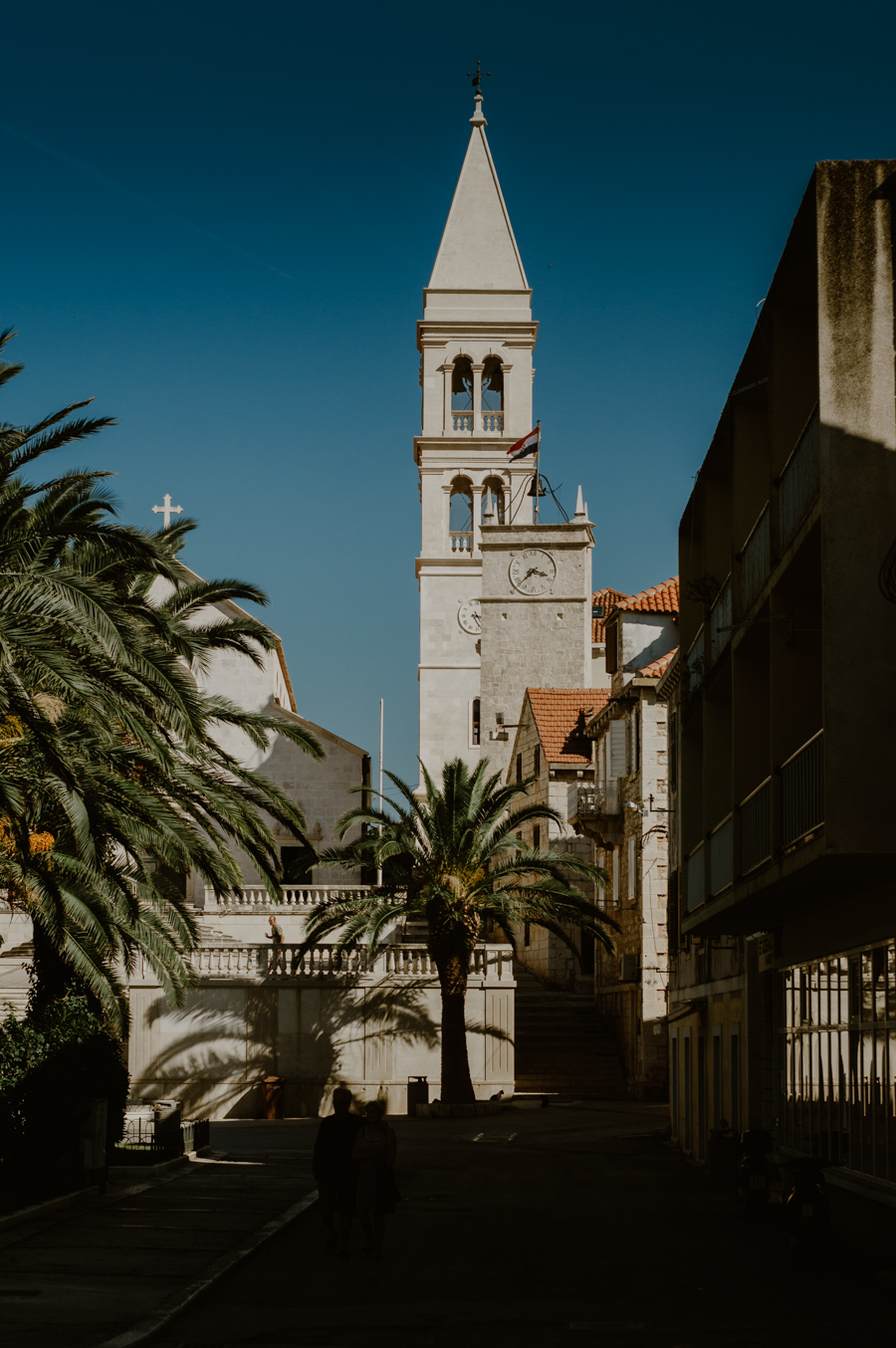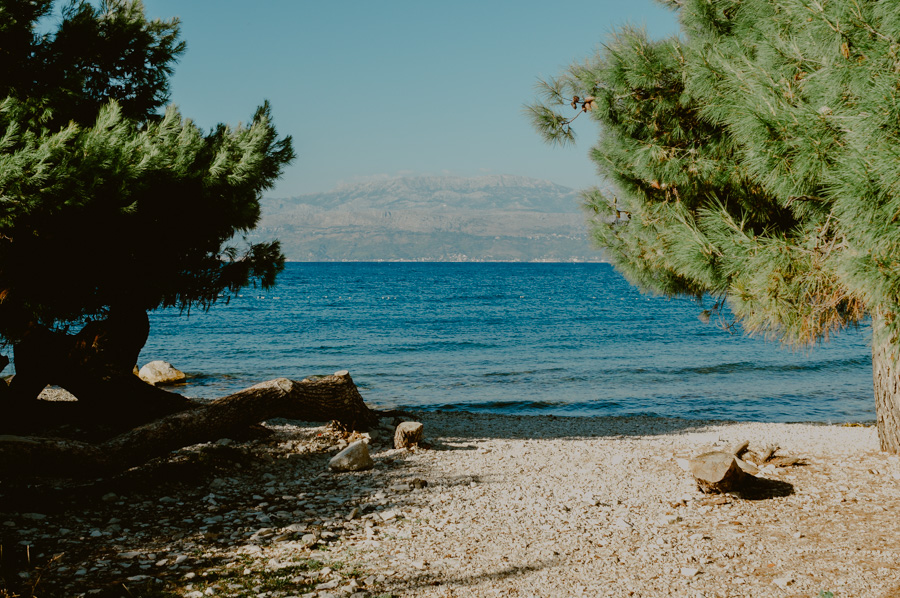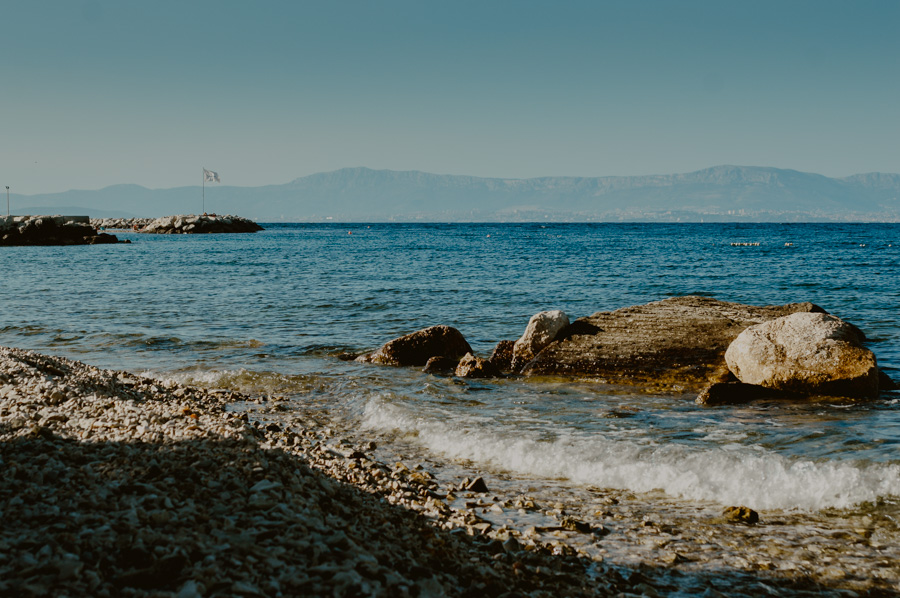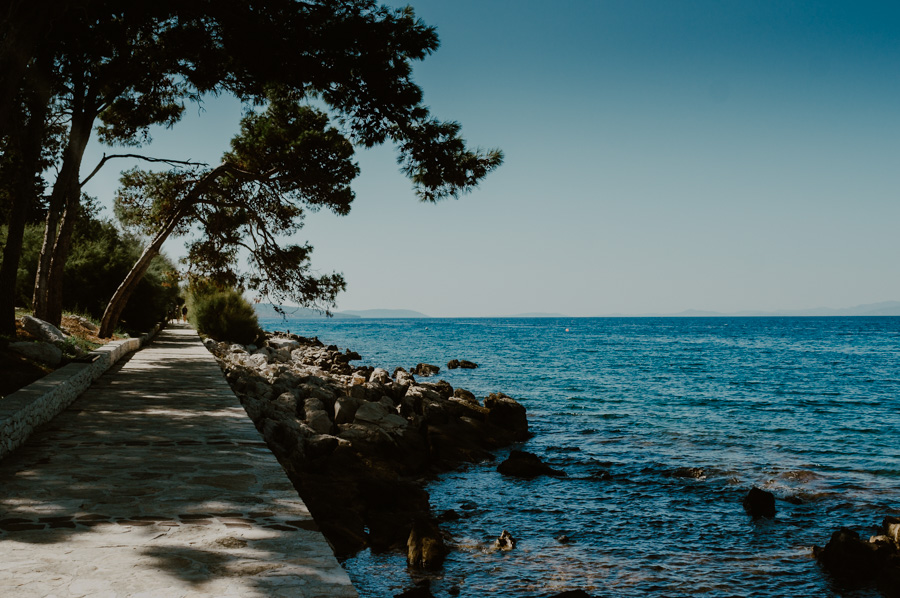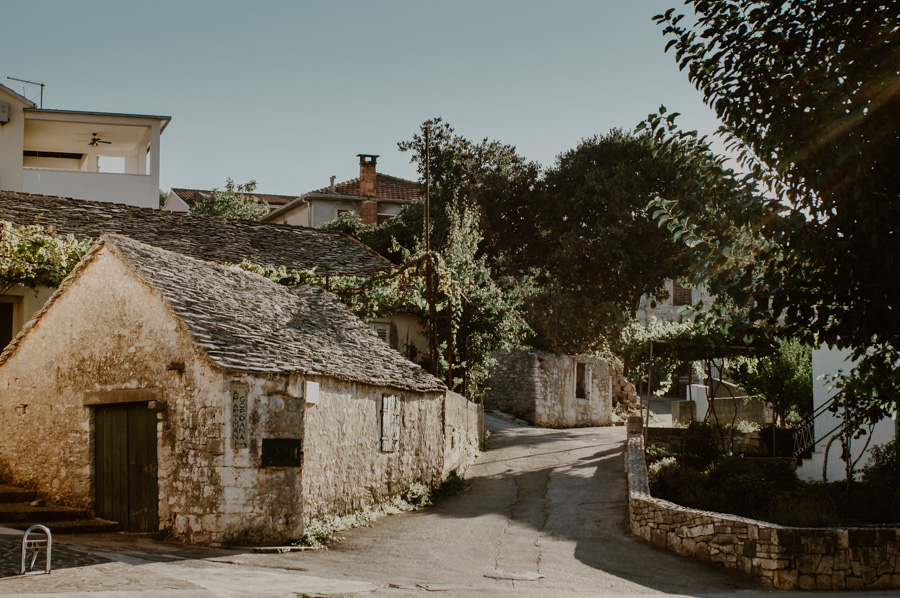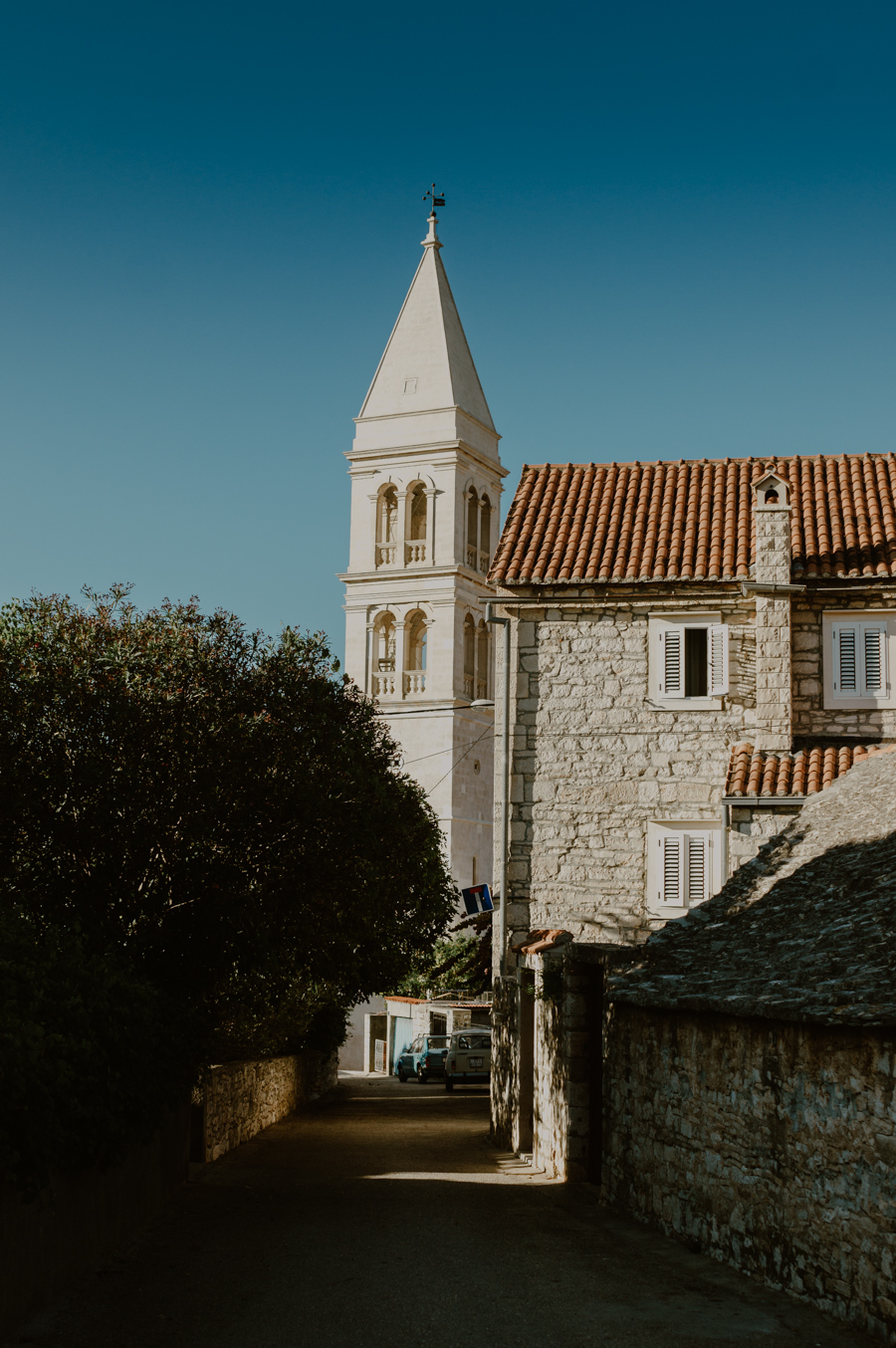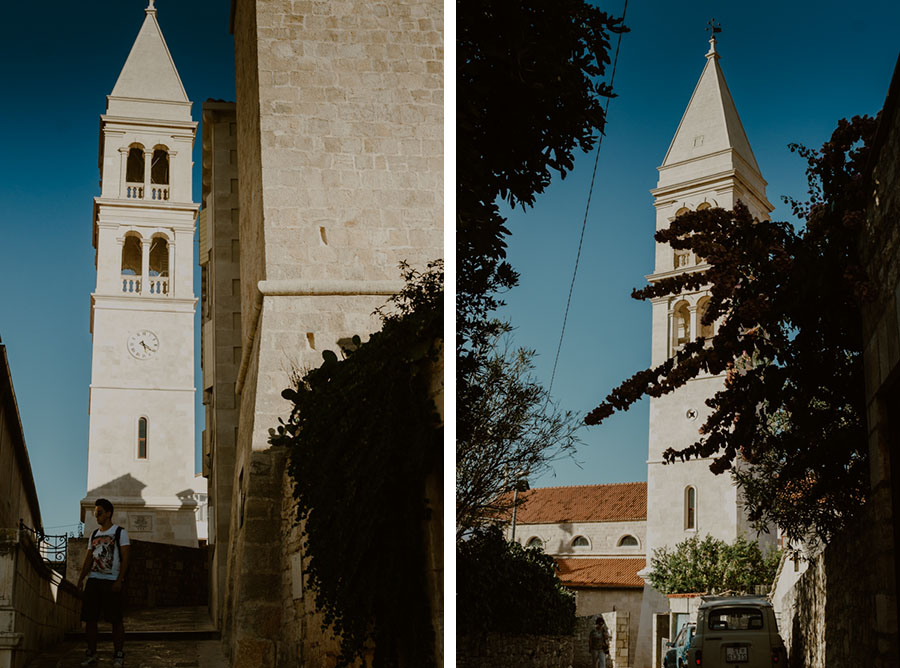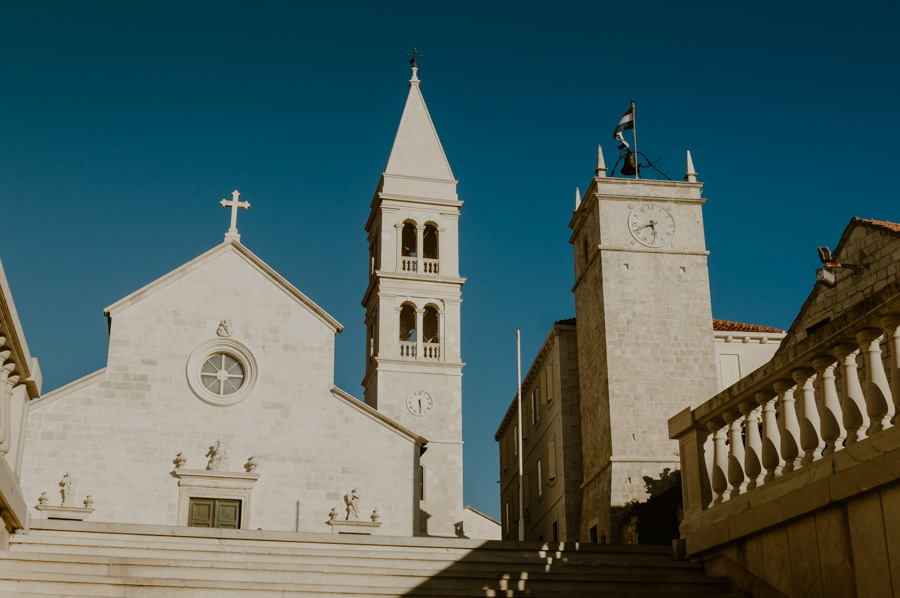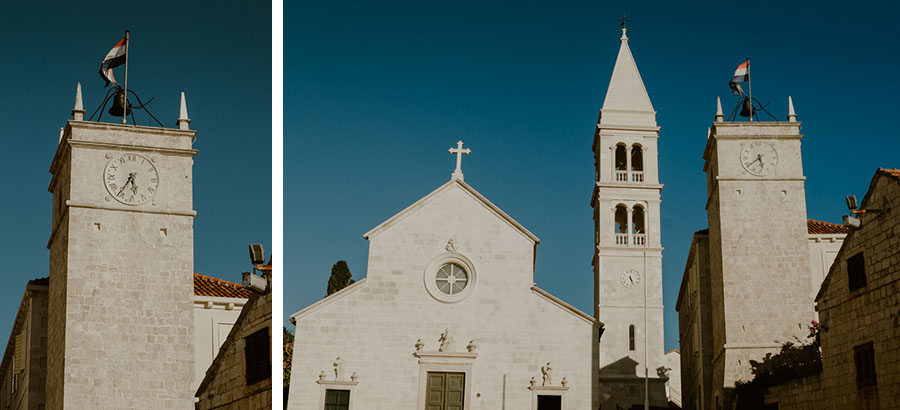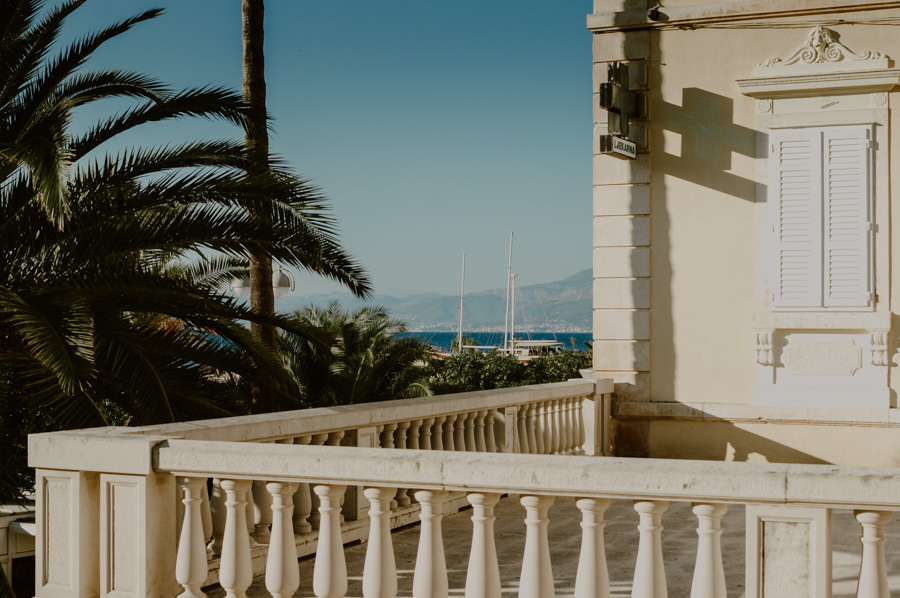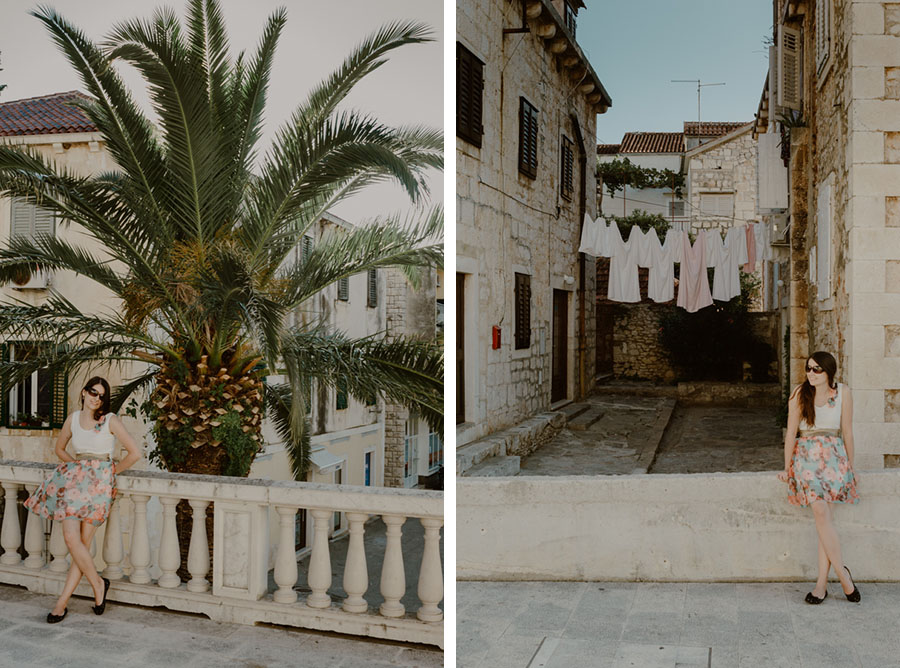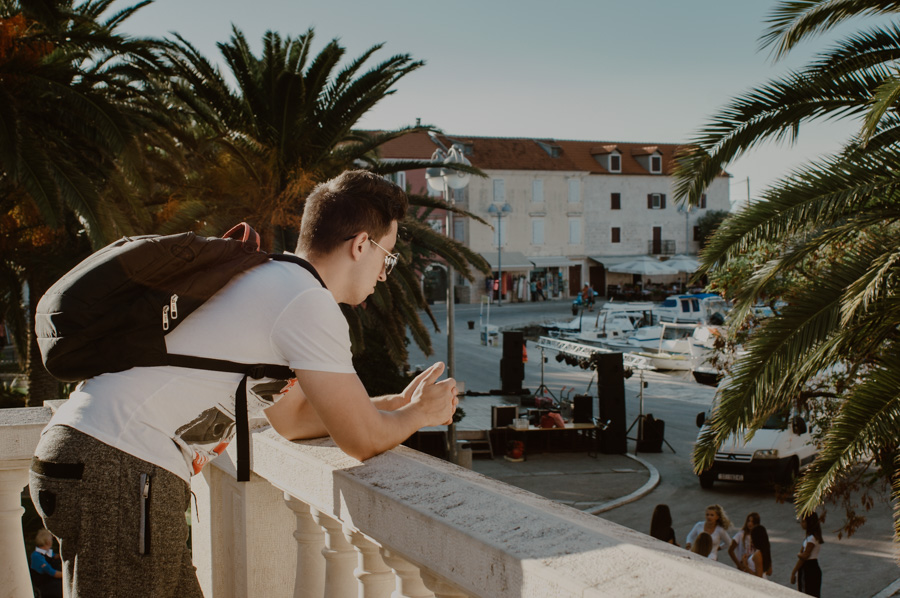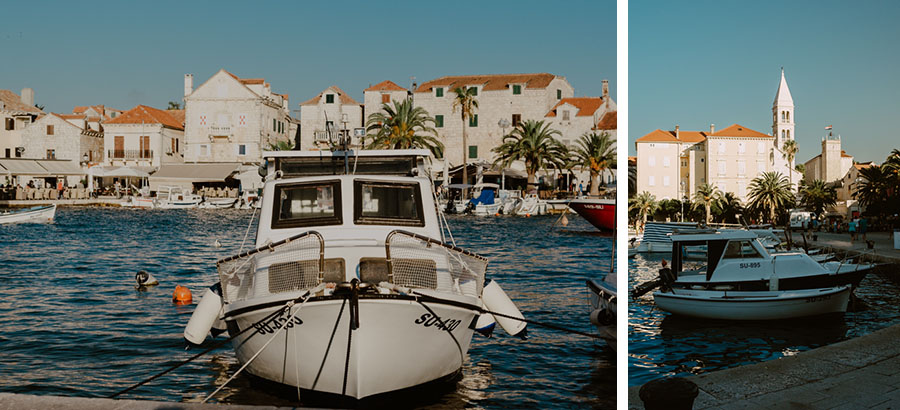 In Supetar, it's worth to see the old cemetery. We go there for a moment and take a few photos.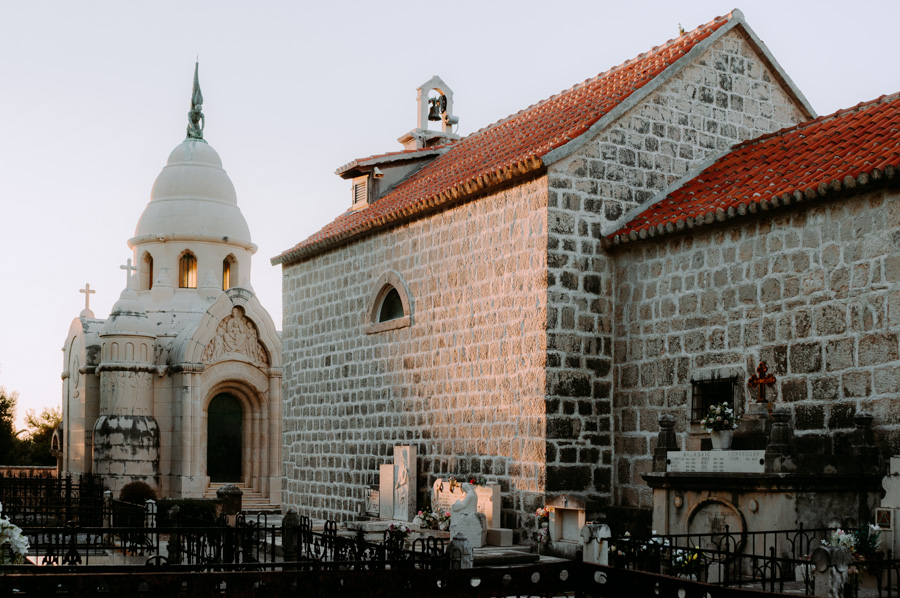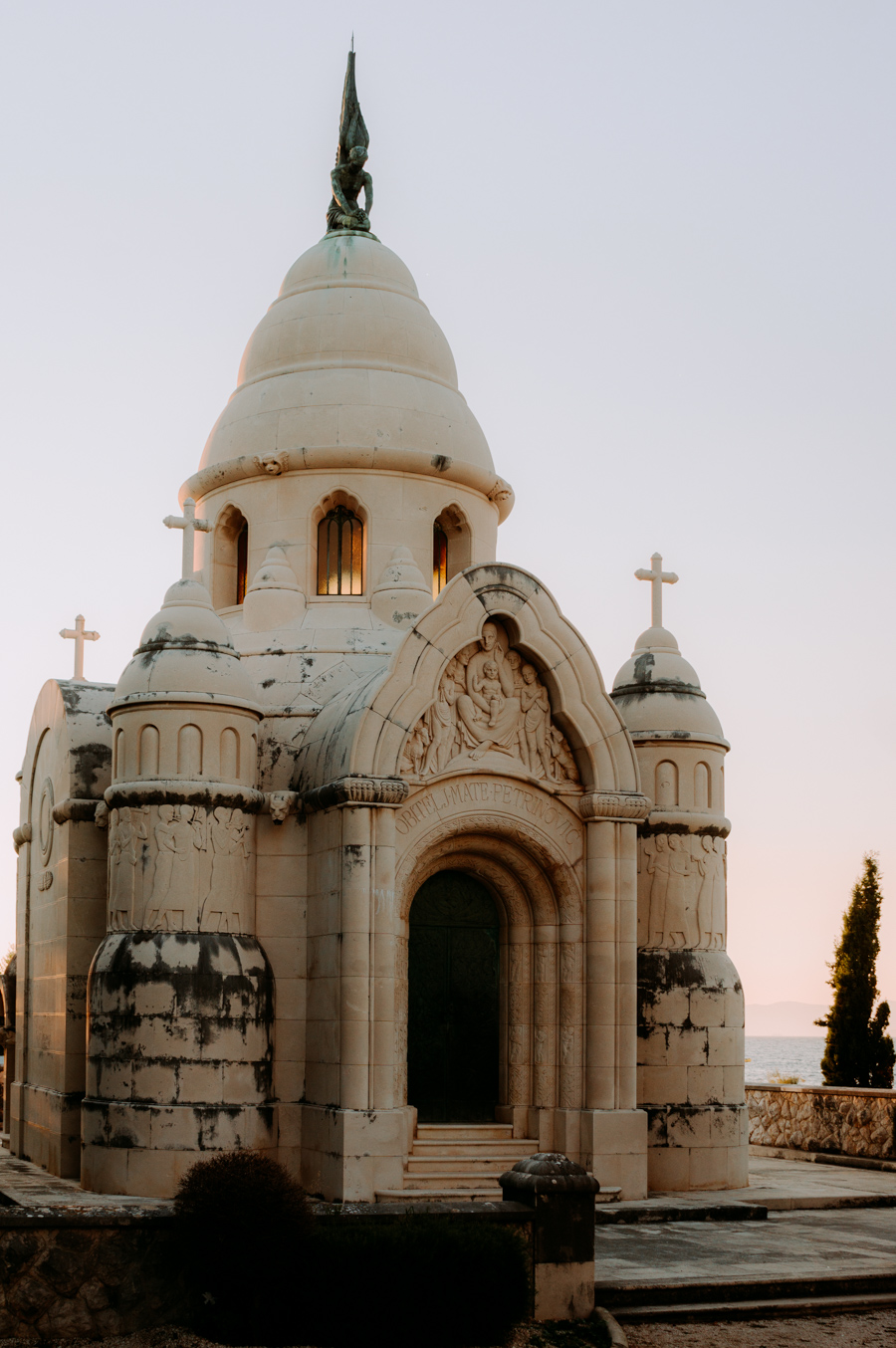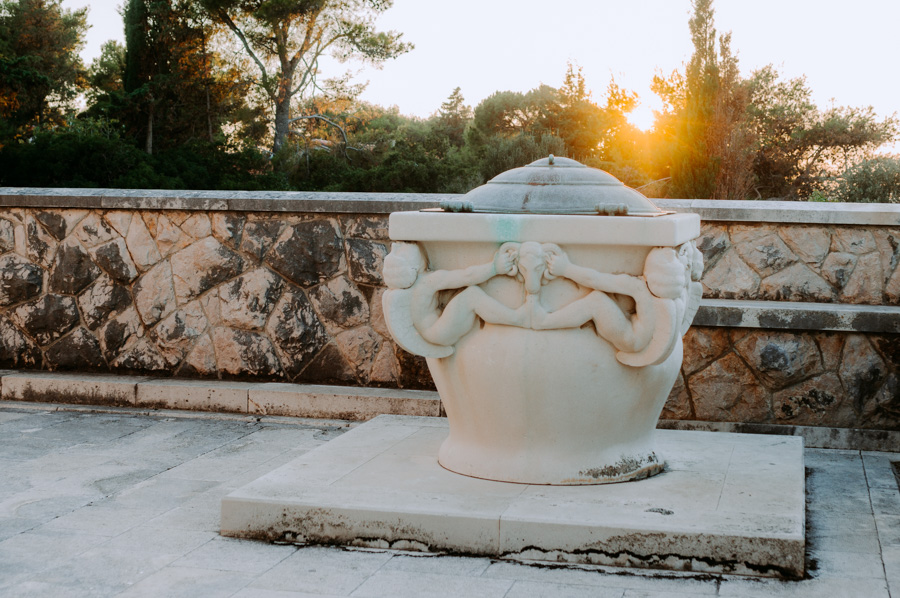 Croatian sunsets
The evening falls quickly. We go to the rocks to admire the last rays of the setting sun.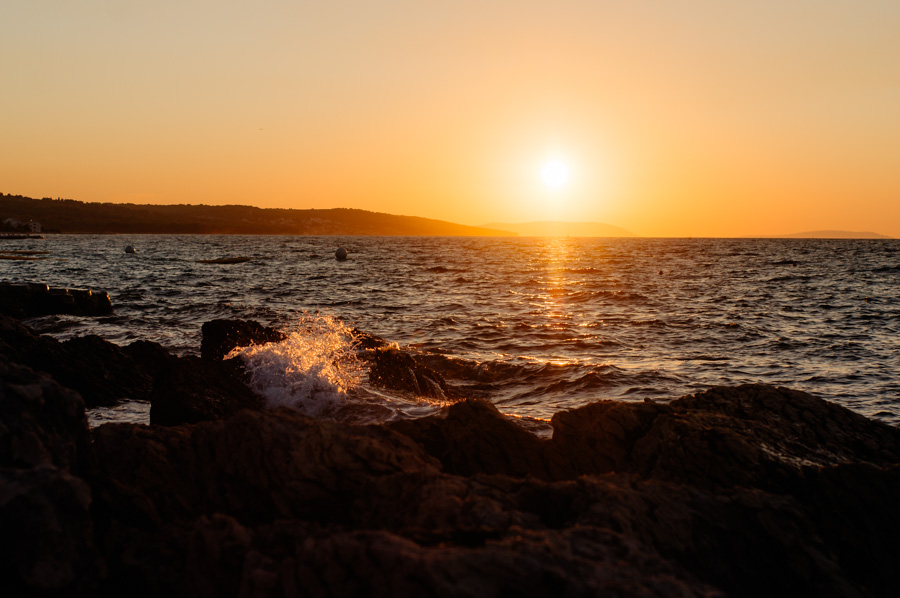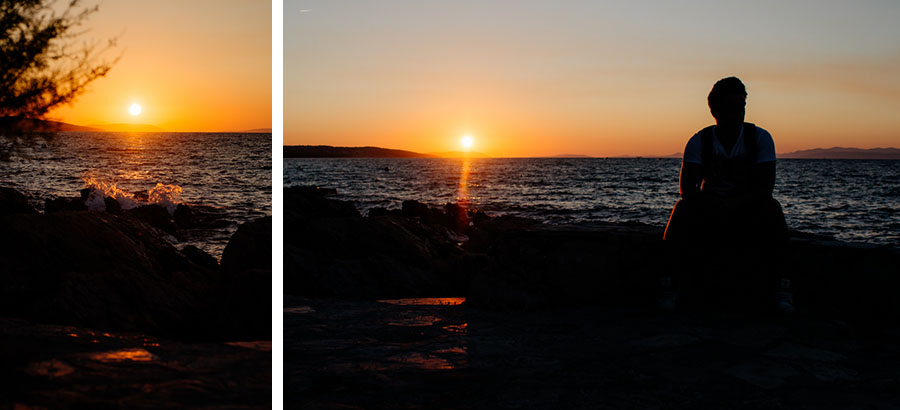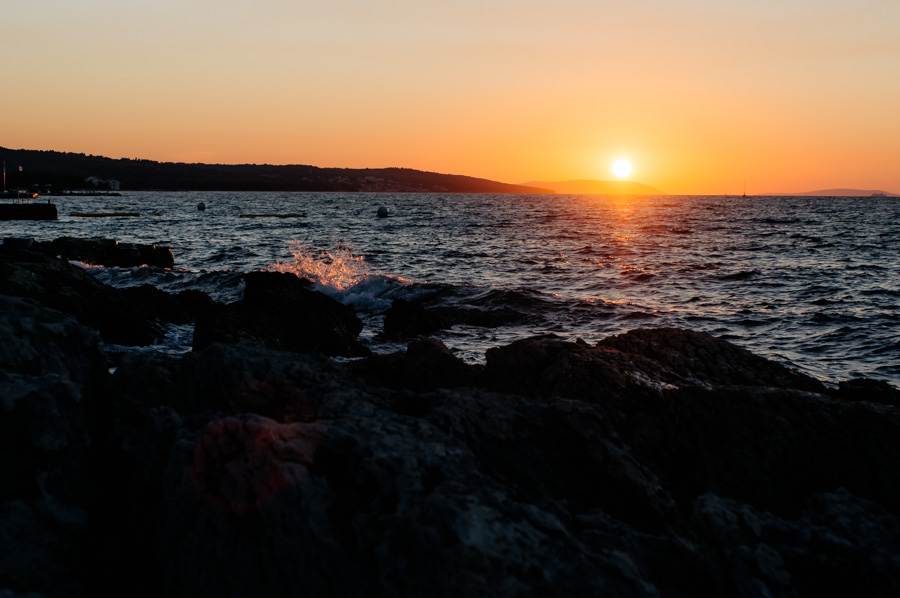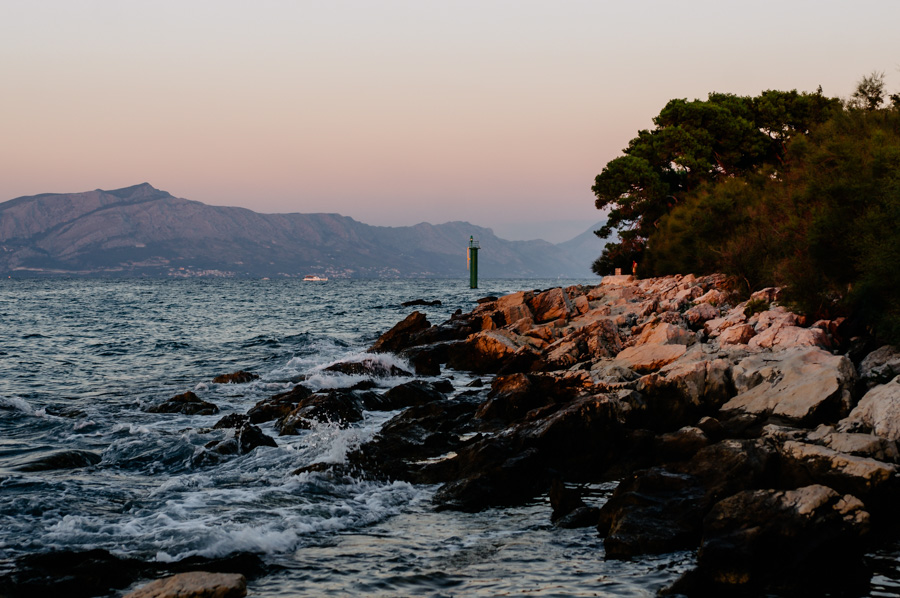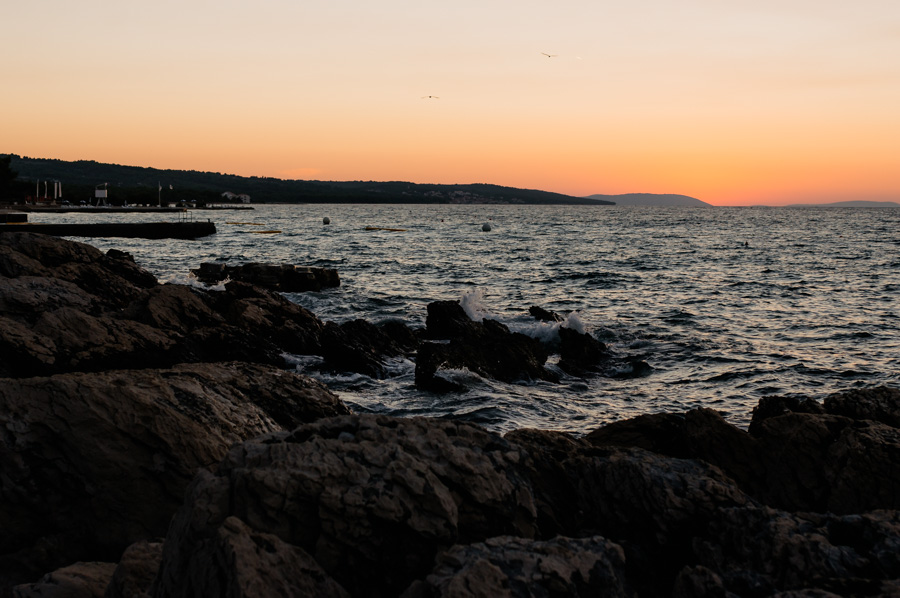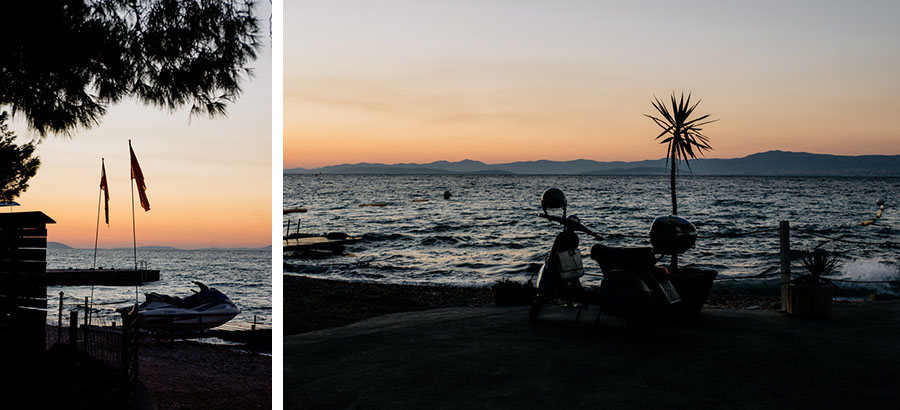 Brač island – car rentals
Later in the evening, we look for a car rental company. The next morning we have to rent a reserved car. The search takes over an hour … If any of you rented a car here from the place "Kaktus Resort", contact me, because it's very hard to find the place. I highly recommend renting a car, because without a car, staying on the island does not make sense.
After today's warm-up, a real adventure will begin the next day…
Thank you for reading the entry!
If you think it is interesting, we would be pleased if you leave a mark in the comment.
You will find more posts from Croatia here:
There are direct links to the next and previous episodes below.
All our travels: Travels
We also invite you to our Instagram and Facebook fanpage, where you can be up to date with all our travels.
See you later! 🙂